The Maldives has over 1192 islands in 26 Atolls (ring-shaped reefs), so choosing the best of the best islands in Maldives and the best Maldives resorts is practically impossible.
Most resorts in the Maldives are located on their own private island and at the moment there are about 132 resorts to choose from.
Visiting any of these Maldives islands would be a dream experience, so it isn't going to be easy to pick only one.
I'm pretty sure you would love to visit everyone of the 30 island paradises in the Maldives shown here if you could.
There may be some regrets later on though after you realize how much your bank balance has reduced.
The Greek Gods are cruel. Paradise seems to be so empty in the Maldives.
Why can't the prices be lower so that more mortals can get a taste of Maldivian paradise?
The added tragedy is that many of the islands in the Maldives will probably disappear in the next 50 or so years due to rising sea-levels.
Yes, Poseidon, God of the sea, seems hell-bent on sinking all of them, just as Atlantis disappeared under the sea.
Time is still on your side though, so why not visit the Maldives before the islands become a legend.
The hardest decision to make when planning a trip to the Maldives is deciding where to visit in the first place.
Knowing about these 30 best islands in Maldives will either make it a bit easier or make it even harder to choose where to go, since all of the islands shown here look incredible.
Let's get into it. Here are the 30 best islands in Maldives I can come up with:
1. Conrad Maldives Rangali Island
South Ari Atoll
Best Maldives Resorts – Conrad Maldives:
Rangali Island (Conrad Maldives Rangali Island Website)

Conrad Maldives is where you'll find the Ithaa Undersea Restaurant. The restaurant's entrance is accessed via a stairway at the end of a jetty.
First opened in 2004, it was the first ever undersea restaurant in the world. It's located 5 meters (16 ft) below the water's surface.
Ithaa, the name of the restaurant, means mother-of-pearl in Dhivehi.
Dhivehi people are an ethnic group native to the historic region of the Maldive Islands.
This word also reminds me of Ithaca, the island home of Odysseus from Greek mythology, except that it is missing the letter "c".
Pros – Conrad Maldives:
First underwater restaurant in the world gives it lots of kudos.
Twice voted the best hotel in the world.
The resort is spread over two islands.
Hilton are the owners and operators of the resort..
Let's take a look at a snippet of one very special comment from Trip Advisor (26 March 2017):
Whilst we were feasting on the sumptuous dinner that was fit for Poseidon, his aquatic servants including numerous sharks were ravenously feeding just a few meters above the Singaporean made glass enclosure.
I like how he mentions Poseidon, God of the sea. It's fantastic knowing that some of the diners think about the Greek Gods in the Maldives.
Cons – Conrad Maldives:
In 2018, the cost of dinner inside the underwater restaurant was around US$400 per person (plus taxes). In 2017, one drink and 2 canapés would set you back US$75+ per person (11am – 12 pm).
Someone mentioned that beach dining was approx. US$260 per person.
You also may be shocked to find out you have to pay US$500 per person for seaplane transfers or US$250 per person per trip via speed boat transfers.
2. Four Seasons Kuda Huraa, Landaa Giraavaru and Voavah Private Island
North & South Male Atolls
Three Options Available in the Maldives:
Kuda Huraa (North Male Atoll)
Landaa Giraavaru (Baa Atoll)
Voavah Private Island (Baa Atoll)
Four Seasons Maldives Website
Kuda Huraa

If money isn't a problem, then here's where you might want to go. Voavah starts at something like US$45,000 per night. It's the dream paradise for the lucky few.
3. Anantara Kihavah – Maldives
Baa Atoll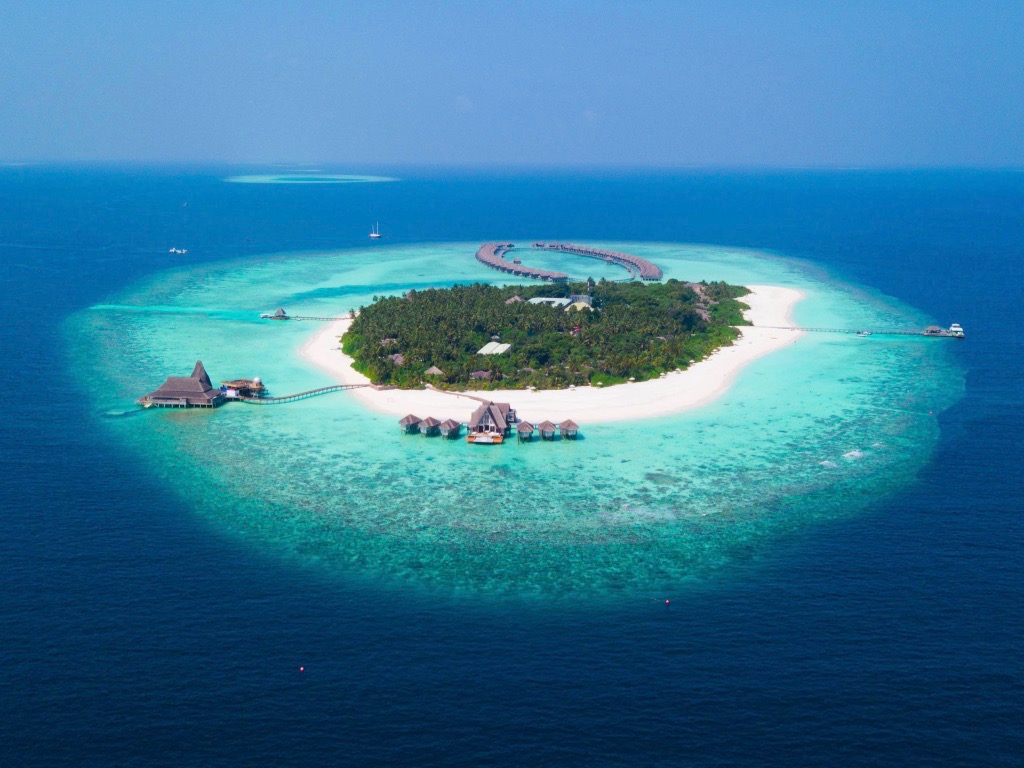 Best Maldives Resorts – Anantara Kihavah:
Kihavah Huravalhi Island (Anantar Kihavah Maldives Villas Website)
Pros – Anantara Kihavah:
It has the best observatory with the most powerful telescope in the Maldives, which can give you stunning clear views of Jupiter and the moon.
Dining at the underwater restaurant "SEA" is an option, provided you have plenty of money.
SKY bar
Good diving centre
Caters to families and has a kids club (can also be a con if they are not your kids).
Close to famous Hanifaru Bay in Baa Atoll, a nursery ground for grey sharks and sting rays.
Cons – Anantara Kihavah:
The high price to dine at the underwater restaurant. 2018 pricing for the undersea restaurant. Get this: In 2018, Breakfast US$200 (plus approx. 20% tax) per person. Lunch US$245-295+ (plus approx. 20% tax) per person. Dinner is US$295-345+ (plus approx. 20% tax) per person. If you add some quality matching wine add $125-195+ to the bill. I wonder if they allow any poorer visitors to walk in for a few minutes to have a look around and smell the food. Maybe they allow entry during cleanup time.
In 2017, someone on Trip Advisor was disappointed that they had to pay $400 for the Cinema under the stars. That's crazy expensive. How large was the group? For two people, that's insane. Tip: Make sure you've got loads of money you're willing to blow away before you book a trip to any exclusive resort in the Maldives.
It is a 35 minute seaplane journey from Male International Airport. Return transfers are about US$600 net per adult.
https://youtu.be/eZ4cLYo19rY
4. Baros Maldives
North Malé Atoll
Best Maldives Resorts – Baros Maldives:
Baros Island (Baros Maldives Website)
This Maldives island paradise looks dreamy.

Pros – Baros Maldives
The 3rd oldest resort in the Maldives (founded in 1973)
Good house reef outside the wave barriers.
Short 20 minute speedboat ride from Male airport.
Cons – Baros Maldives
On one side of the island, you could be facing Male or some other industrialized island near Male, or a deteriorating tidal wall, which isn't a pretty sight.
You can walk around the small island in about 7 minutes.
Some water villas are too close together giving you limited privacy.
5. Gili Lankanfushi – Maldives
North Malé Atoll
Best Maldives Resorts – Gili Lankanfushi:
Lankanfushi Island (Gili Lankanfushi Website)
Formerly known as Soneva Gili by Six Senses.
Lots of visitors love this island. When I looked on Trip Advisor, the island resort had an Excellent rating of 94%, from 2,118 reviews. Wow! Wow! Wow!
You'll see comments like this: Perfect weekend in Paradise, everything has been a dream!
6. Shangri-La's Villingili Resort and Spa – Maldives
Addu Atoll
Visit Shangri-La's Villingili Resort and Spa Website. (Update: It may no longer be operational.)
Pros – Shagril-La:
Large golf course.
Has bicycle tracks on the island.
Easy access to 7 other different islands (transfers can be costly though).
Family friendly resort with a 'Cool Zone' for kids aged 4 to 12.
Getting there:
This resort is a further away than other resorts (70 minute flight from Male International Airport). It is located in the most southern atoll in the Maldives.
7. Per Aquum, Niyama – Maldives
Kudahuvadhoo Dhaalu Atoll
Best Maldives Resorts – Per Aquum, Niyama:
Private Islands of Niyama (Niyama Private Islands Maldives Website)

If you want proof that Greek Gods are cruel, then here it is. They're willing to submerge all of this beauty.
It makes you wonder what Poseidon (Neptune) cares more about, people or fish.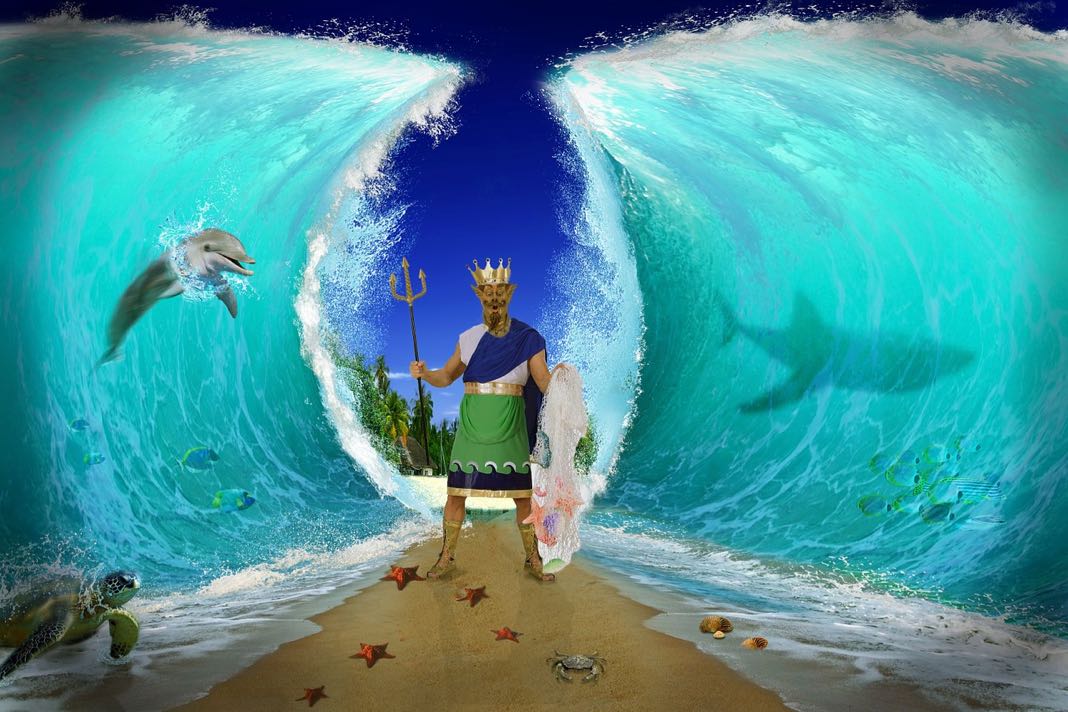 If you think that these seven islands in the Maldives are the best, then think again.
Deciding where to stay in the Maldives is extremely difficult.
I'm sure you'll agree that all of the islands in the Maldives shown below look fantastic as well.
8. Kuramathi, Maldives
Rasdhoo Atoll
9. Finolhu – Kanufushi Island
Baa Atoll
One of the best islands for beaches.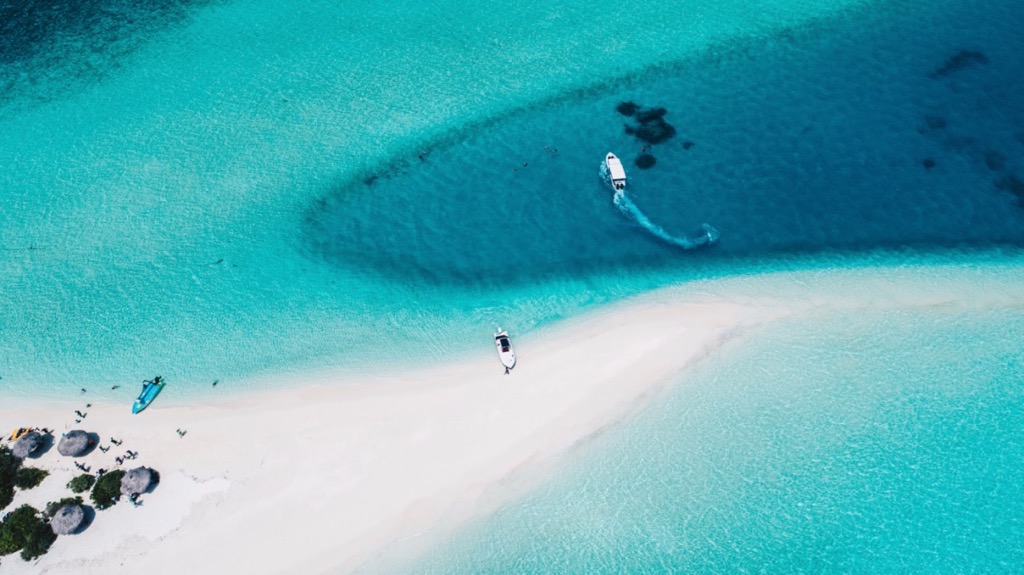 Madivaru Finolhu
A beautiful vision.
10. The One and Only – Reethi Rah
North Mali Atoll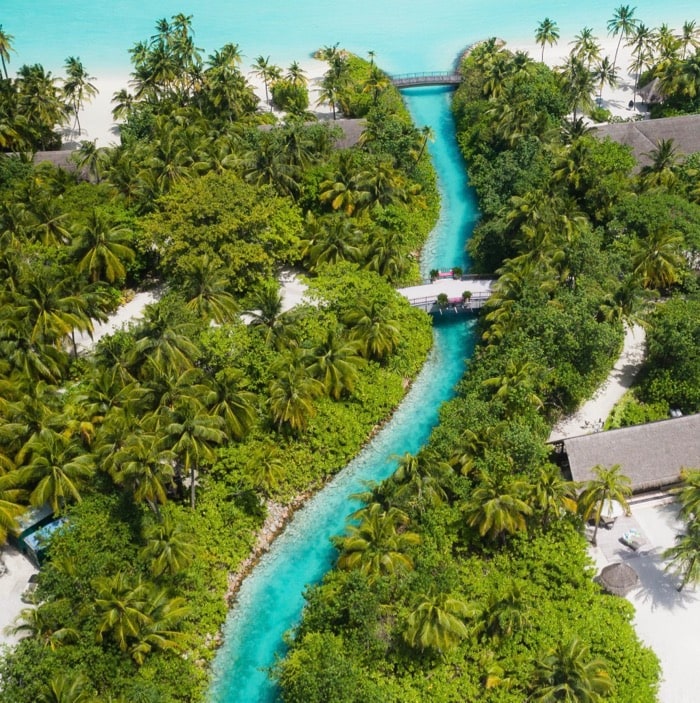 Peak Maldives Luxury
11. Soneva Jani Maldives
Noonu Atoll
https://youtu.be/PqWDBrWQ0xA
12. Fushifaru, Maldives
Lhaviyani Atoll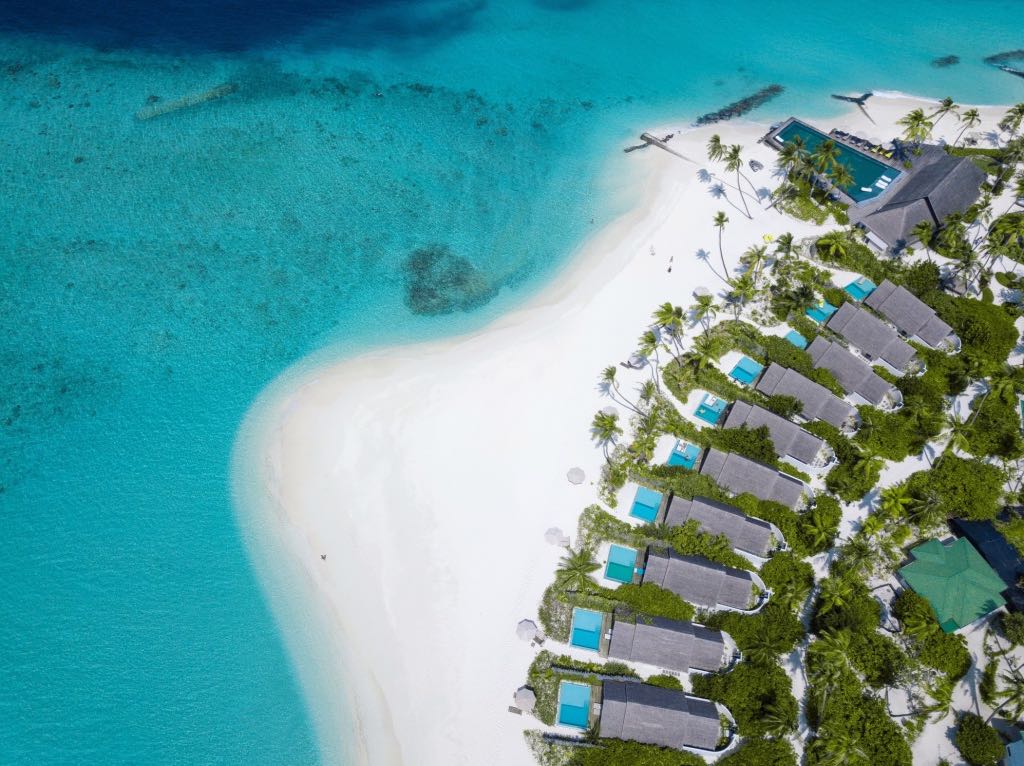 13. Velaa Private Island
Noonu Atoll
14. Kuredu Resort
Lhaviyani Atoll
Another island with its own underwater restaurant.
15. St. Regis Maldives Vommuli Resort
Dhaalu Atoll
16. Cheval Blanc Randheli
Noonu Atoll
17. COMO Cocoa Island Resort
South Malé Atoll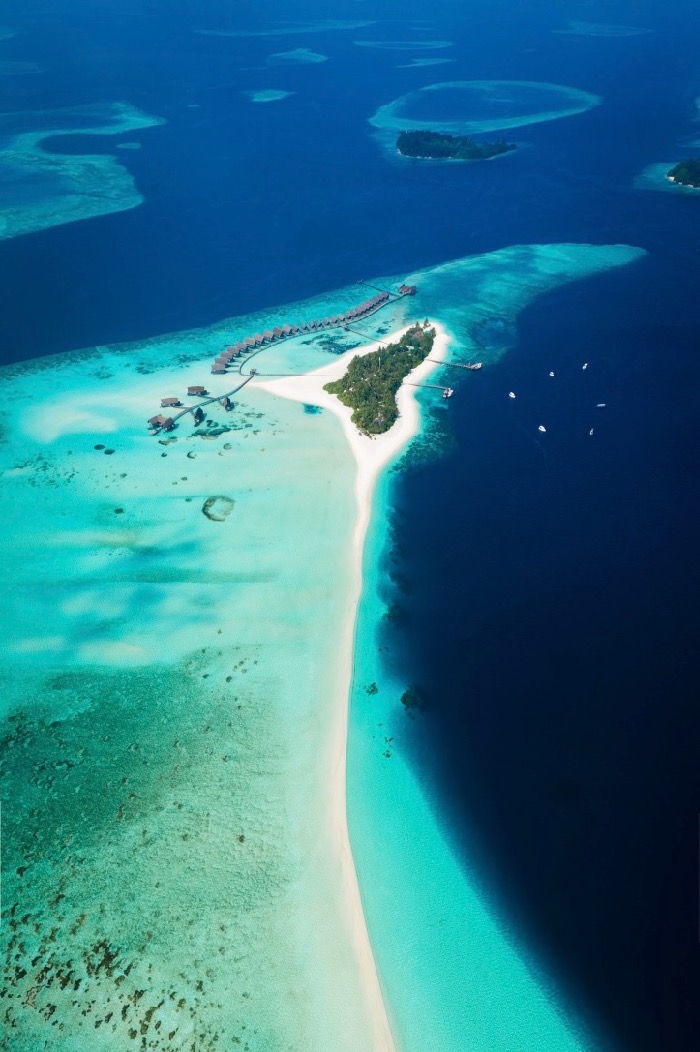 18. Hurawalhi Island Resort & Spa
Lhaviyani Atoll
This resort also has an undersea restaurant. Money, money, money.
19. Palm Beach Island Resort & Spa Madhiriguraidhoo
Lhaviyani Atoll
20. OZEN by Atmosphere at Maadhoo, Maadhoo Island
South Malé Atoll
21. Kurumba Maldives
North Male Atoll
The very first tourist resort that opened in the Maldives in 1972. Well, I did read it somewhere.
22. Vaadhoo Island Maldives
Raa Atoll
Famous for The Sea of Stars.
23. Velassaru Maldives
South Male Atoll
24. Maafushivaru Maldives
Ari Atoll
Be sure to check out Maafushivaru's uninhabited sister island Lonubo.
25. W Retreat & Spa – Maldives on Fesdu Island
North Ari Atoll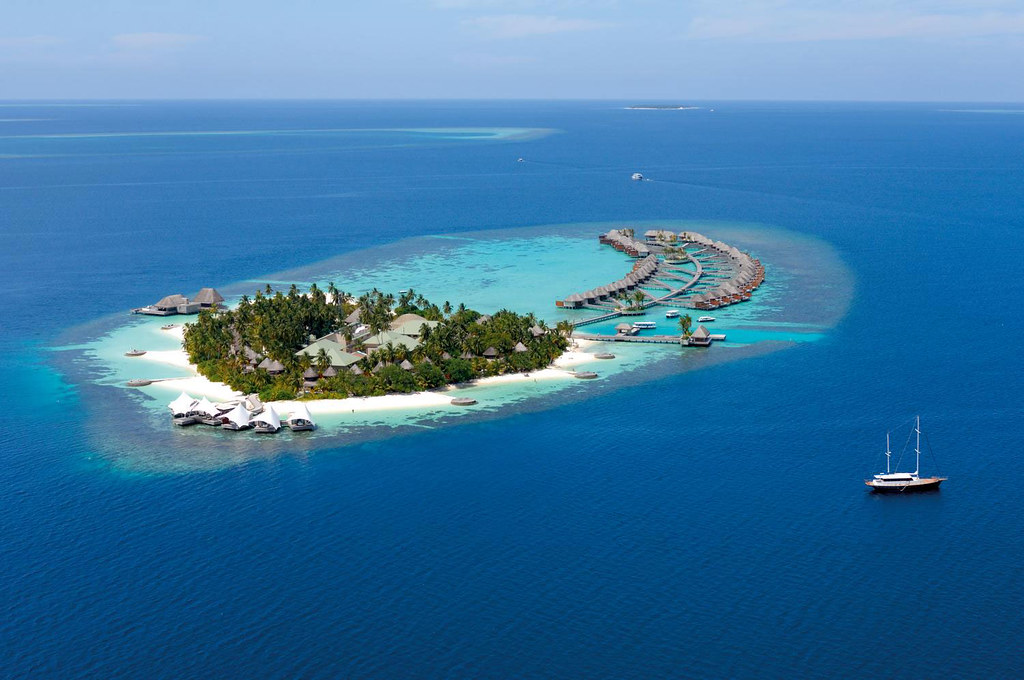 26. Kandima Maldives
Dhaalu Atoll
27. Sheraton Full Moon Resort And Spa
North Malé Atoll
28. Anantara Dhigu Maldives
South Malé Atoll
29. Constance Halaveli
North Ari Atoll

Another Constance Resort in the Maldives is Constance Moofushi.
Both Halaveli and Moofushi have been inducted into TripAdvisor's hall of fame by winning the TripAdvisor's certificate of excellence for five consecutive years.
30. Paradise Island Resort and Spa
North Male Atoll
Scuba diving the Maldives
Having a Maldives Liveaboard Diving experience sounds like a great way to experience this unique paradise.
Most popular underwater sites are the Banana Reef, the Fish Head, and the Wreck of the Maldives Victory.
Hopefully you will get to see mantle and eagle rays, dolphins, sharks, sea turtles and whale sharks, known as the big 5 in this part of the world.
Common shark species found in the Maldives include Tiger sharks, Hammerhead sharks and Oceanic whitetip sharks.
Make sure you keep a safe distance away from these dangerous predators and keep calm if you spot any of these sharks. You definitely don't want to be eaten by a shark in the Maldives.

Quite a few species of smaller reef sharks can also found in the Maldives including Whitetip reef sharks, Blacktip reef sharks, Grey reef sharks and Nurse sharks.
I remember going scuba diving off Lord Howe island in Australia and talking with another diver about the best diving he had ever done.
He told me that it had to be in the Maldives. Diving with whale sharks and mantra rays definitely sounds like it would be a really cool experience to have.
This video will give you an idea of what to expect.
Top Tips when visiting the Maldives
Transfer charges to each resort island are very high. It could cost between $500-1000 USD per person return. This is on top of getting to Male, the capital of the Maldives, in the first place.
Some islands can be reached by speedboat which is cheaper but many can only be reached by seaplane, which is more expensive, but how could you pass up a sea plane arrival?
Dinner charges for two people may end up costing you around $500 USD per meal. Food can be extremely expensive in the top resorts.
Tour excursions in the maldives can be crazy expensive as well.
A lot of tourists complain about being charged astronomical amounts for everything including water.
You can visit other islands on a day pass, but they charge a large fee for the privilege and going by boat is expensive, even if the island is right next door to the one you're on. For two people it could end up costing around $100 USD per person to spend a day on another island and $300 USD per person to get there and back by boat, depending on where the island you want to visit is located. Let's say it is somewhere in the $500-1000 USD range for a day trip. In most cases, you'll have to depart the island by around 4pm. That's one expensive day trip.
Enquire about Fullboard (breakfast, lunch, and dinner) and Halfboard (breakfast and dinner) pricing to see if it is a good option so you can get an idea of food pricing. Research all meal and drink packages available at the resort.
Make sure you can afford to go to the Maldives before you go.
Visiting the Maldives can be done on the cheap by staying on the populated islands, but the whole point of visiting the Maldives is to get the 5 star paradise experience.
The best option may be a yachting holiday around the Maldives.
Rainy season is from May to September. Best weather and most popular time to visit the Maldives is from October to April/May
Good luck trying to choose the best island out of these 30 island paradises in the maldives because they all look superb.
Pin it … Share it