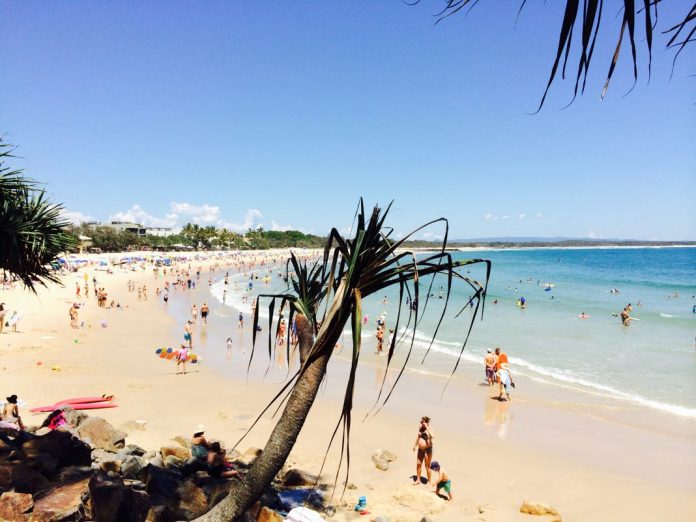 Noosa is one of the best places in Australia to take your mum on a great family holiday. Some of you may be thinking, who wants to go on a holiday with their mum? Yeah, it was a pretty crazy idea, but that's exactly what I had in mind after visiting Noosa twice before and loving it.
I started thinking about taking my mum to this magical part of the world after being awestruck by Noosa's amazing beauty. Noosa is an extremely beautiful place, so sharing it with my much loved mum was something I wanted to do. On a more selfish note, it was also a fantastic excuse to visit Noosa once again.
During our holiday we were sitting on a bench close to the Noosa river bank one fine sunny day, when my mum told me out of the blue that this is a beautiful place with a sweet smile afterwards, so you see Noosa really is a beautiful place.
Spending Christmas in Noosa
This was a very special Christmas trip of ours. We arrived on the 23rd of December and departed on the 31st.
The other part of the plan was to spend New Years Eve at Southbank in Brisbane, near a popular manmade lagoon, where we could watch some of the New Year's fireworks and festivities.
One big downside of spending Christmas in paradise is that it doesn't come cheap, as prices do skyrocket at this time of year.
On Christmas Day I had booked a four course Christmas lunch at Berardo's Bistro on the Beach, a fine dining restaurant overlooking Noosa's Main Beach. Talk about leaving a restaurant and still being hungry. It was expensive too, like the most expensive meal I have ever eaten in my life. The food was great don't get me wrong, but it wasn't filling enough.
Later in the evening for dinner I was stupid enough not to arrange anything, so we ended up walking around like lost goats trying to find a cheap place to eat. My mum gave me a cheap shot about being starving. The only place we found open on Christmas Eve was a Subway in Noosa Junction. We both had chicken subs for dinner.
Jesus, that was an extreme experience.
How to describe this Paradise
To describe Noosa, I would say it is the Santorini of Australia with its own special attributes. Noosa is a beach paradise! It has magical sandy beaches (much better than Santorini's – sorry Santo), a fantastic national park, wondrous walks to go on, beautiful scenery, great restaurants and classy friendly tourists.
There is a great walk along the coastline of Noosa National Park to Hell's Gates. To have a hell in beautiful Noosa should give you some idea about the place.
If the weather is perfect, being in Noosa is like being in heaven on earth. Santorini in Greece is the ultimate heaven on earth, but this place is also very special.
Anyone lucky enough to have spent time in this beautiful paradise would probably agree with me wholeheartedly. I'm sure many of you would also agree that it is easily one of the best destinations in Australia. Provided the sun is out, the weather is warm and the sky is blue you're in for a fantastic time.
Remember Noosa is on the Sunshine Coast in a state called Queensland, so hopefully it will deliver a few rays of sunshine while you're there.
Noosa's vibe isn't like the Gold Coast which is more famous and on the other side of Brisbane. The Gold Coast is where the party crowd congregate. Noosa on the other hand has a very serene feel about the place and offers way more natural beauty.
How to get to Noosa
Everyone has heard of Santorini, but Noosa, where the paradise is that?
Noosa is a two hour drive north from Brisbane, the capital of Queensland in Australia. It is located on the well named Sunshine Coast and on the way you will pass by a few other attractions.
Make sure you drive via the Glass House mountains either on the way there or on the way back to Brisbane. It is also worth driving through Mooloolaba on the way there. It's much more scenic driving next to some of the waterways nearby.
You can also fly to Noosa from Brisbane Airport to Noosa airstrip, but I would highly recommend driving there. That way you can also go for a day trip to other fantastic places nearby. You can walk to most places in Noosa but having a car will allow you to see more.
Is Noosa a town?
Nearly everyone calls this place 'Noosa' however there isn't an actual town named 'Noosa'. It is actually Noosa Heads that people refer to when they say Noosa.
Noosaville is another destination located next door to Noosa Heads beside the river and is usually included in the broad area. Then there's Noosa Junction (the shopping area within Noosa Heads), Noosa Waters, Springs, and Sound. They all use the Noosa name. Noosa Heads is the place to be in my opinion.
Noosa is derived from the aboriginal word 'Noothera' which means shade or shadows. The first Australians would have truly loved this place, relaxing under all of those shady trees near the beach. Now you can do the same thing or maybe a beach umbrella is the way to go.
Main Beach in Noosa Heads
Noosa's main beach is very impressive. The other great thing about the main beach is the Noosa Heads Surf Life Saving Club. I highly recommend going there for a refreshing drink and a tasty meal at some stage.
I was however disappointed when we went out to dinner one night at the Surf Life Saving Club. My mum ordered a hamburger and at the table told me that the buns weren't toasted. I didn't know if that was their normal strange way of serving it, so I asked a staff member nearby and they thought it shouldn't be cold. Back at the serving counter a cook told me they could toast it if I brought it back to them, but by that time my mum told me not to bother. I felt very guilty about her eating those cold hamburger buns.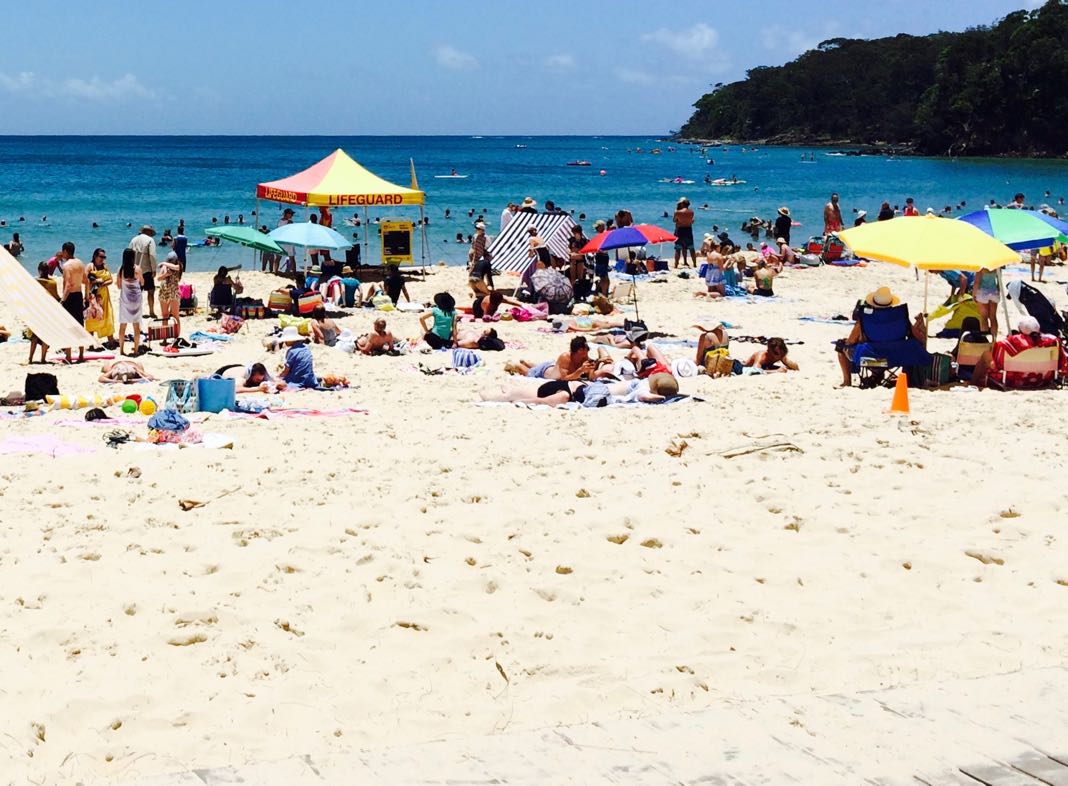 Noosa is a dream beach destination. Don't let my cold hamburger story put you off.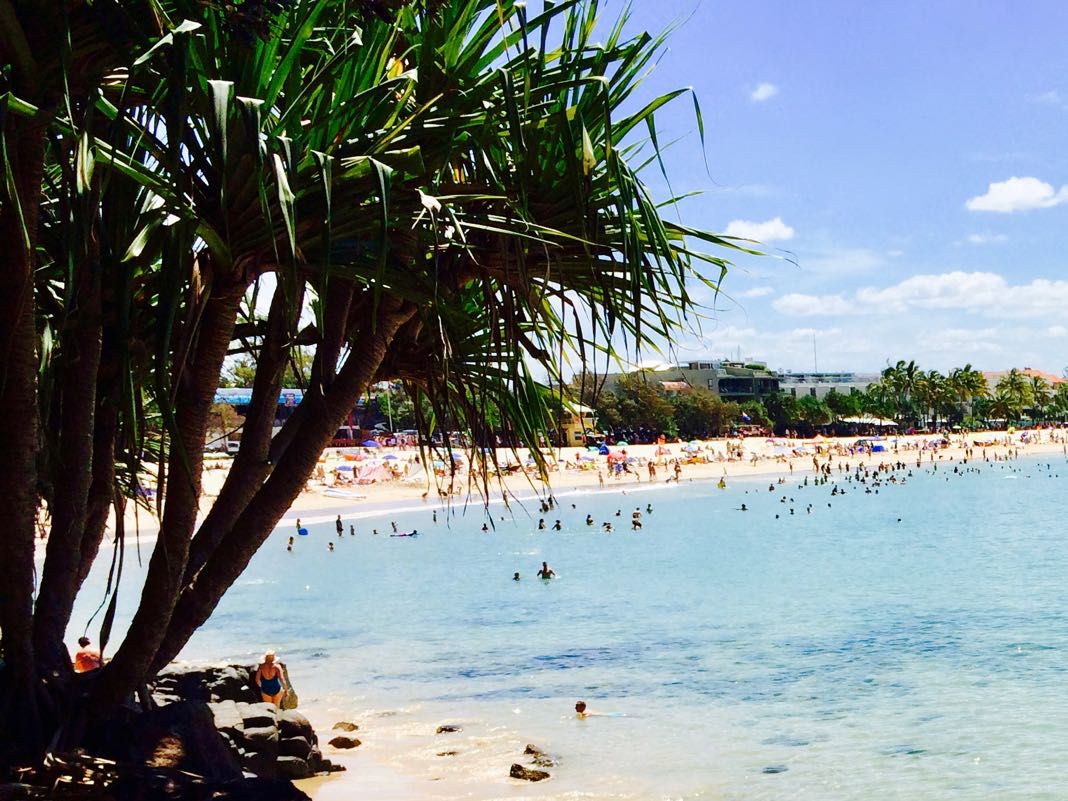 There are lifeguards patrolling the main beach so you should be safe. The waves do roll in and it's surprising how forceful the breaking waves can be on particular days.
If you prefer calmer waters, you can often find them in more sheltered coves around the coastline. One day I went for a swim a bit further around the coastline from the main beach and the water was like glass. It was crystal clear perfection.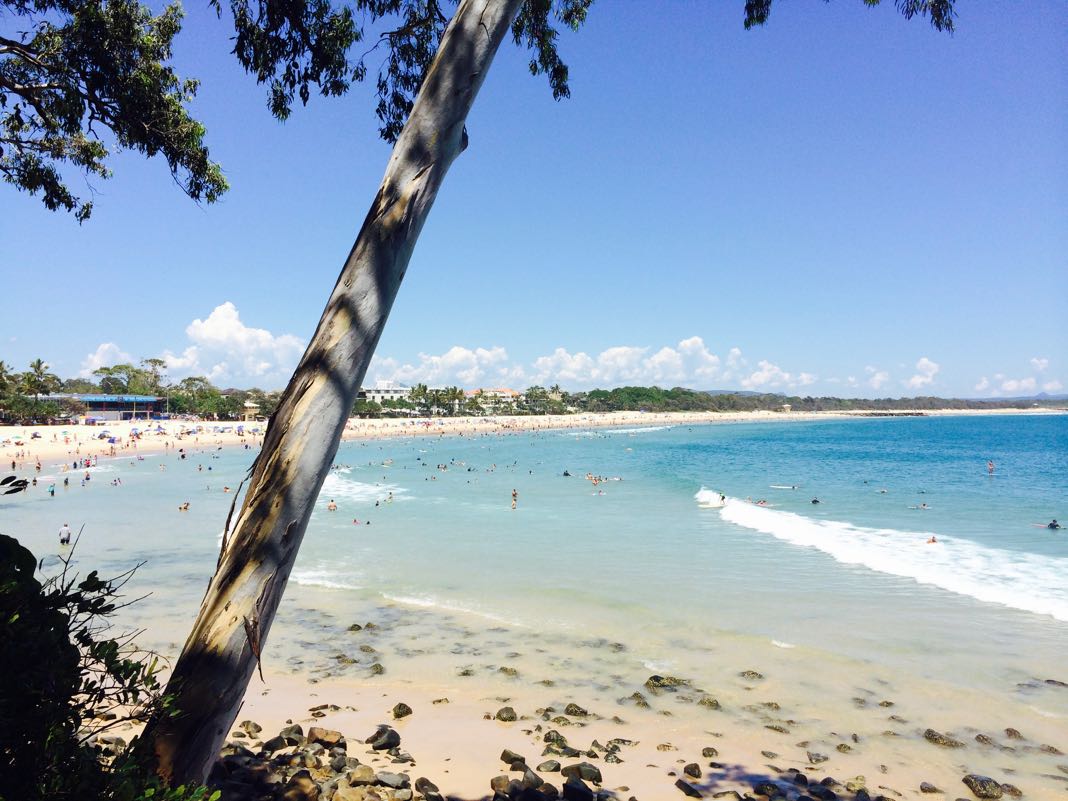 You can even surf in these waters. Noosa is a very popular place for surfers. I once saw a guy and his dog riding a surf board on these waves.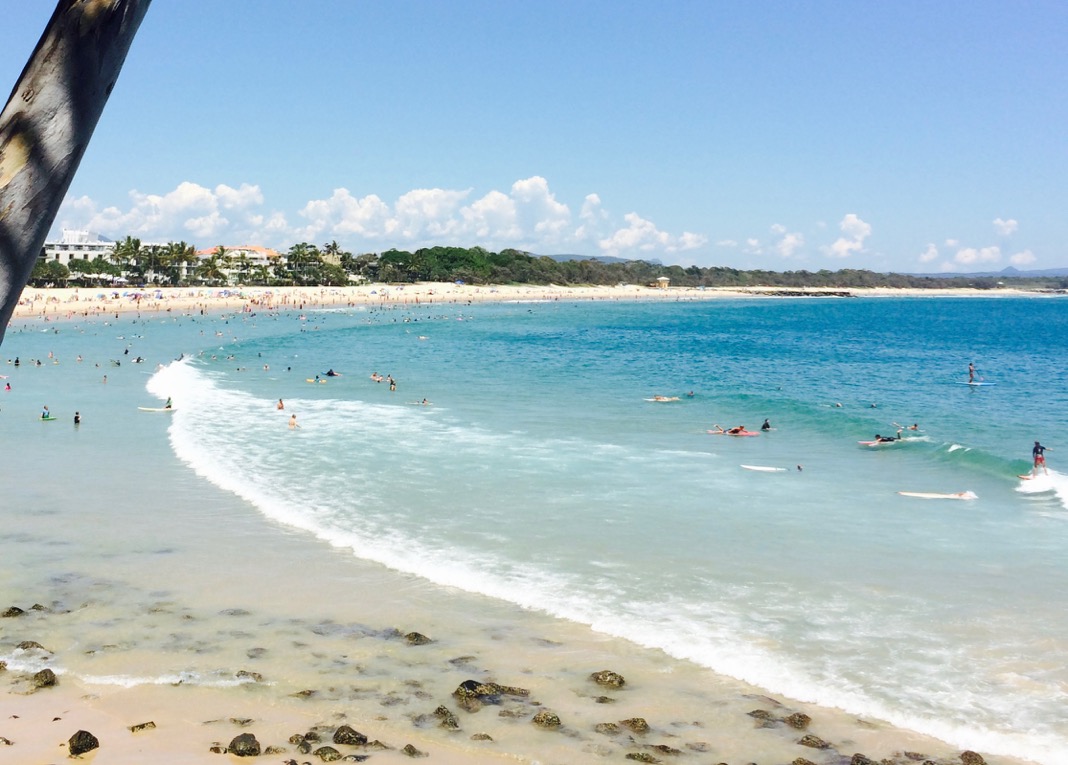 Noosa offers many beautiful views.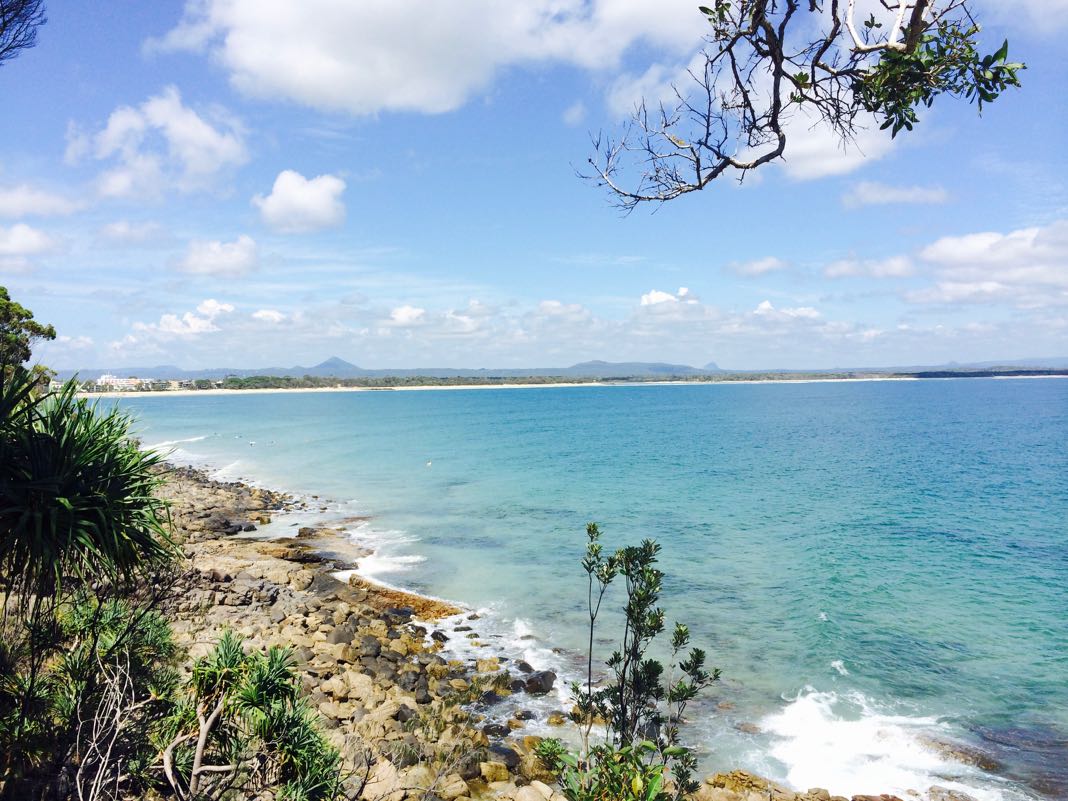 Here's my mum and me getting our photo taken on a breakwater. The sun was blazing away on this particular day.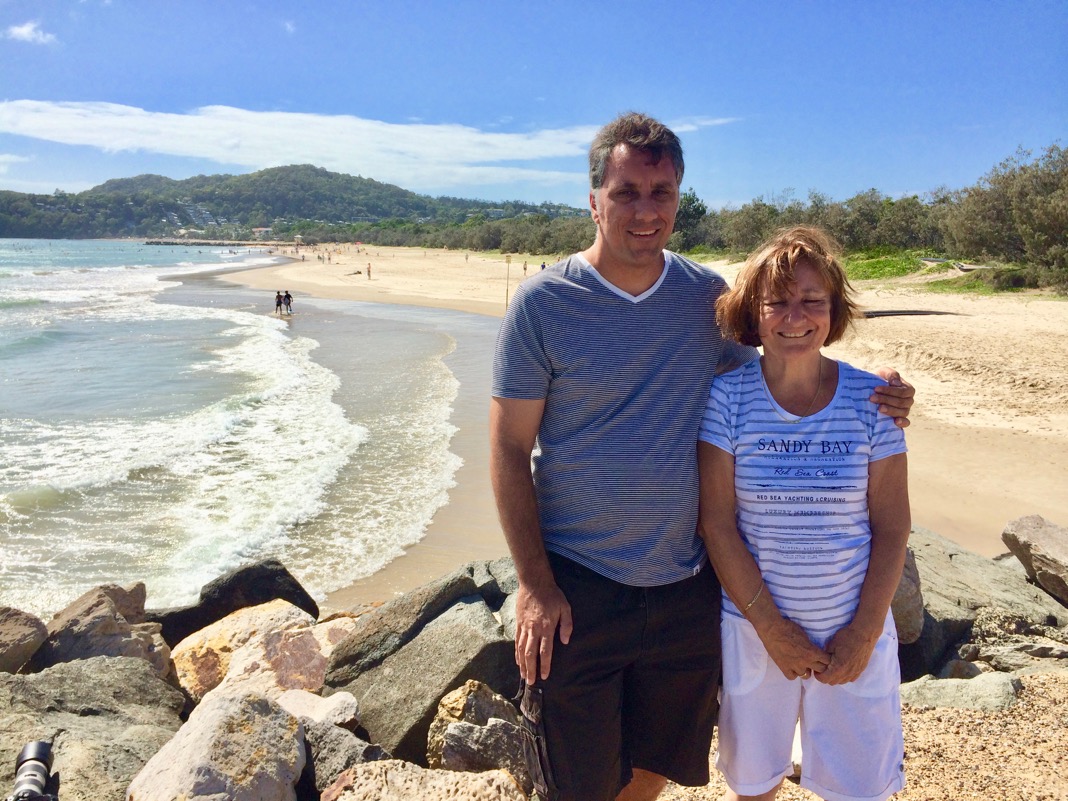 A few seconds later we had our photo taken again looking the other way. There was a nice beach breeze blowing that day.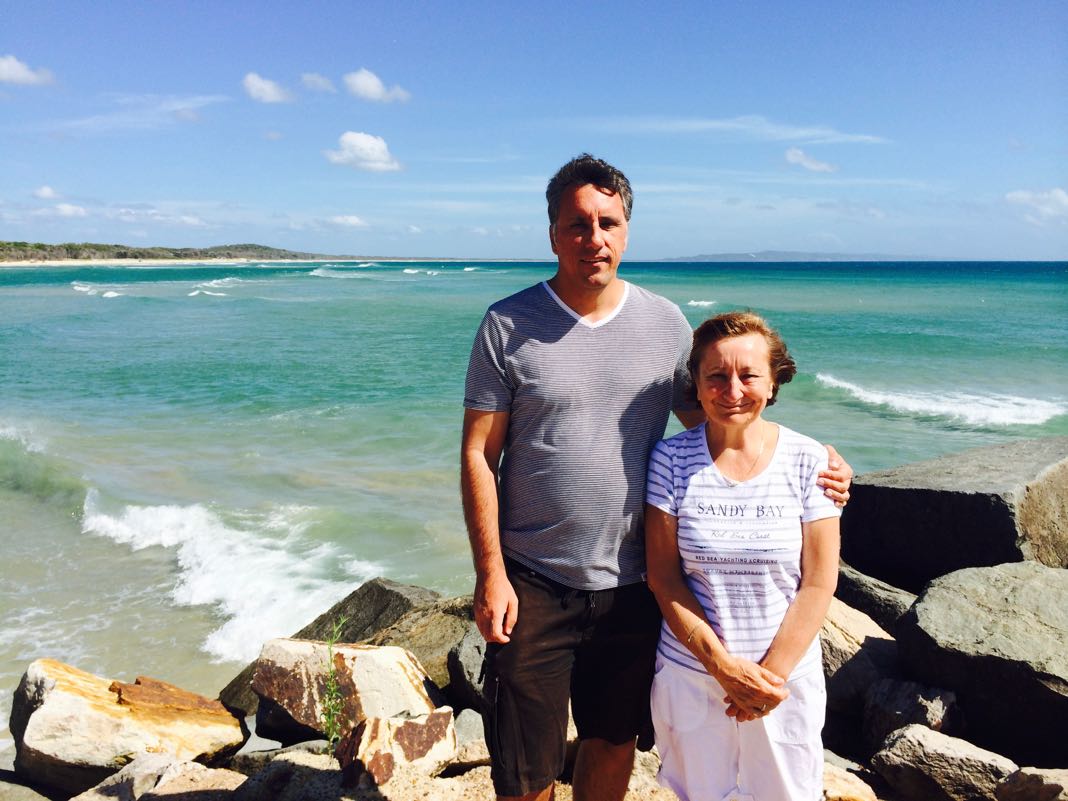 Doggy Beach
One big secret is to walk around the coastline in the opposite direction to that of the national park walk, close to where we're standing. Walking this way will take you to Doggy Beach, a sublime slice of offleash doggie paradise. The number of friendly dogs playing in the sand and water will astound you.
You can actually make your way all the way round back to Hastings street if the tide is low enough. It's another great walk to go on. I never did this on my two other visits, so I assume many other tourists miss out on this great walk.
The first time we did it we turned back at a certain point, however on the second occasion we kept on going around the sandy coastline. Somehow we made it all the way round back to Hastings street. I really had no idea where we would end up at the time. We later sat down on a bench in Hastings street and regained our energy. I got myself a slurpy.
Noosa River – Noosaville
Noosa river is spectacular. Take the ferry from Noosa, just off Hastings street (Noosa's Main Street – where all the action, cafes and shops are) and you will find yourself in this magical place.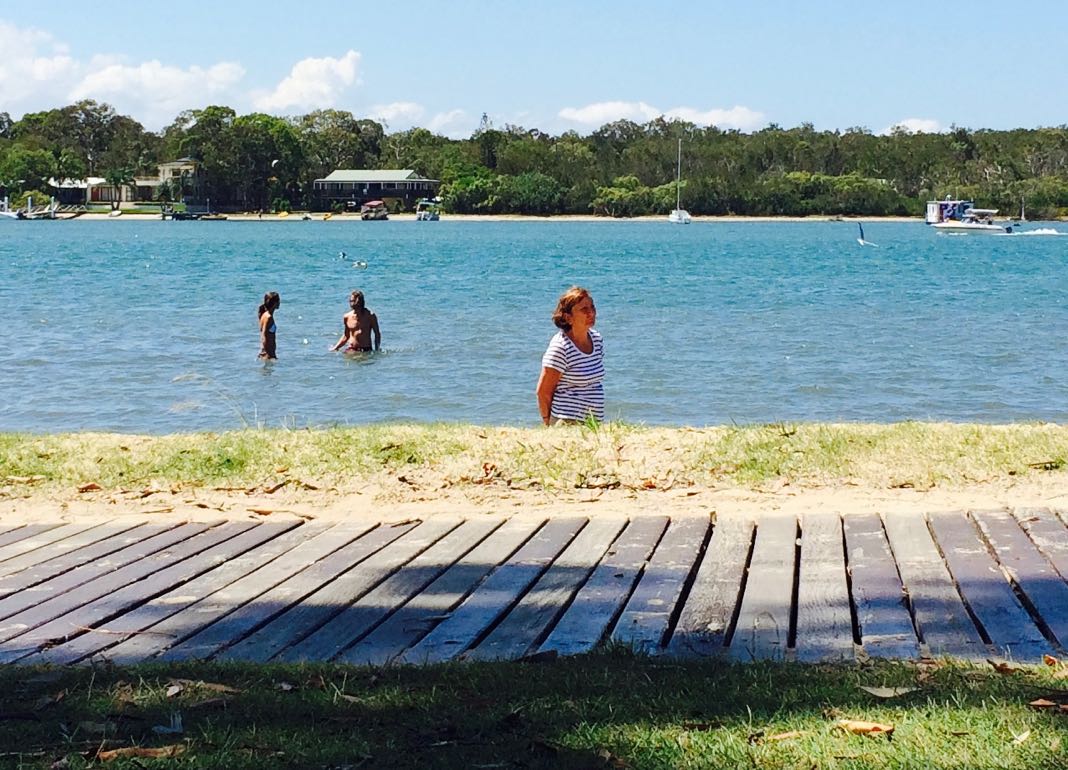 Noosaville is a great place to enjoy fish and chips for lunch. We ordered battered snapper and chips and it was delicious. We went back to the same place again on another day because it was so yummy. The fish and chip shop was located on the main road across from the parklands and river.
You can walk off the meal after by walking up and down the river's splendid coastline. Nice walking paths exist along a wide stretch of this beautiful river.
You can't tell from these photos but the riverbanks were packed with people, really packed. Loads of people were having picnic lunches on the shady lawn areas and it was so chilled. The day was absolutely perfect.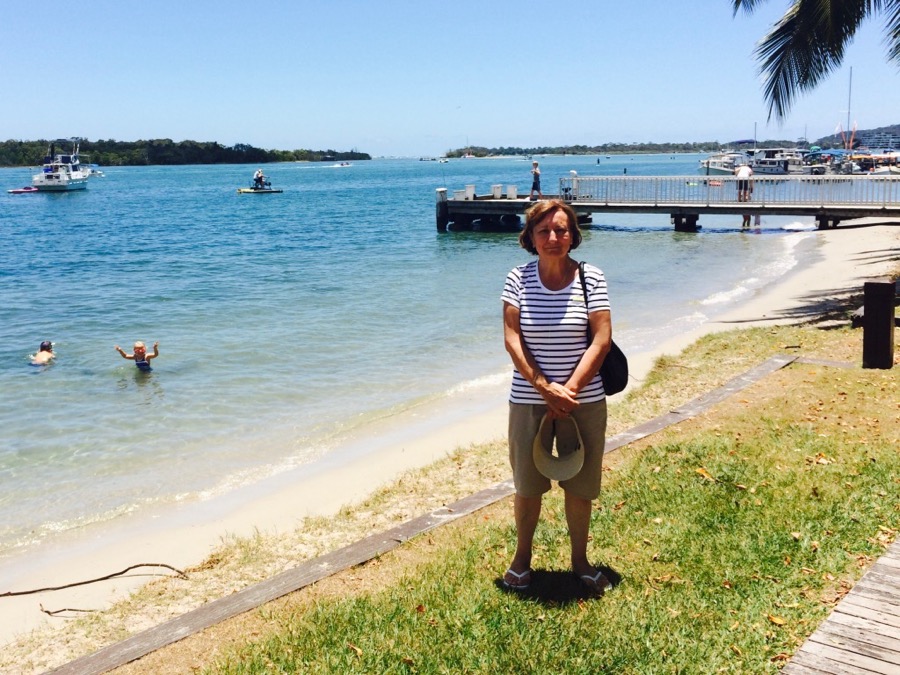 Lots of pelicans around. There must be plenty of fish in these waters. Fishing is popular here for good reason.
The Best Day Trip from Noosa
On our trip it was overcast for the first couple of days and there were scattered showers every now and then. The first sign of the weather clearing up a bit was on Christmas day.
At one point I was starting to get angry with the Greek Gods for blocking out the sun and spoiling our holiday. It was like experiencing four seasons in one day at the beginning.
One day after Christmas it pretty much rained for the entire day with very dark gloomy grey clouds overhead all day, so we used that time to leave Noosa and go on a road trip to see some other places around the Sunshine Coast.
We visited a few of the other popular beachside towns in the area like Peregian Beach and Sunshine Beach. I took mum to Mooloolaba and the indoor aquarium. We went for a walk around Mooloolaba. There's a great walk starting at the Surf Life Saving Club in Mooloolaba that goes around the coastline to the breakwater.
At one point we found ourselves in Montville, a small charming hilltop town in the Sunshine Coast hinterland that was filled with tourists. It turned out to be a pretty good day.
Luckily we did have a few good days on our trip when the weather was fabulous.
Top Noosa Accomodation
All up we stayed in Noosa for 8 nights and that was perfect in my opinion.
The Sebel Noosa
For the first six nights in Noosa we stayed at The Sebel Noosa, a top notch apartment complex. My mum wasn't that keen on it after I told her the price to stay per night. I suppose it was Christmas supply and demand at play.
Still, it's in a fantastic location and you have easy access to Hastings Street and the beach.
It would be great if The Sebel Noosa had a larger pool but apart from that I highly recommend it.
Caribbean Noosa
We also stayed at another place called the Caribbean Noosa for a couple of nights. We had amazing views of a small section of a tranquil part of the lagoon. Only a few of the self-contained studio apartments had beautiful lagoon views so you have to make sure you choose the right apartments.
The accomodation area size was quite small and the pool area wasn't even remotely tempting but that didn't matter because we had the lagoon to marvel at.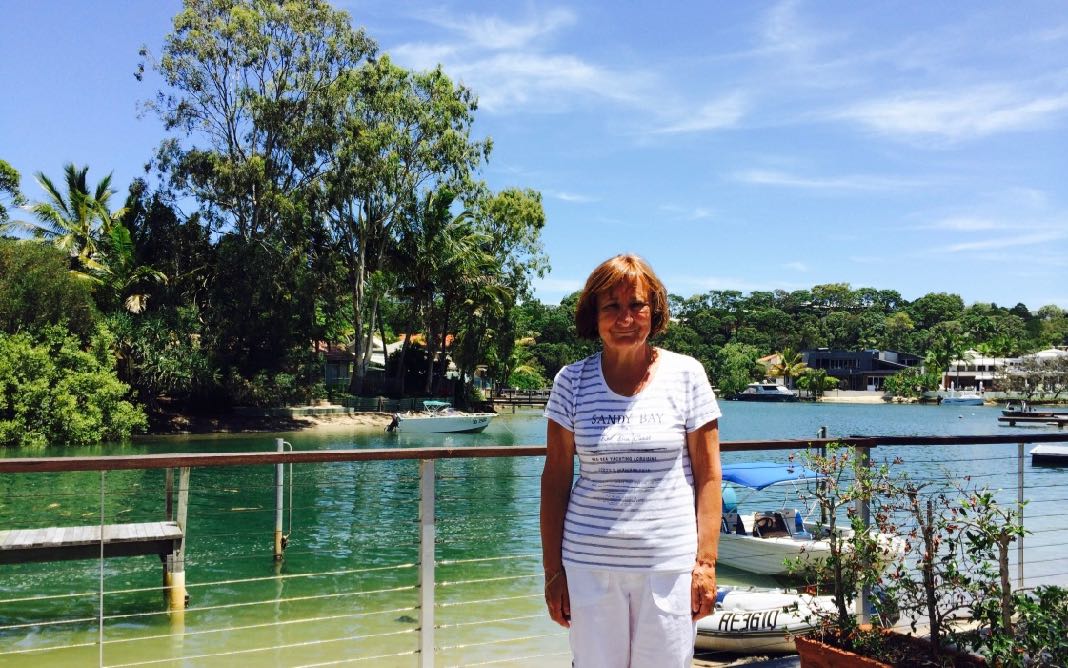 There was a small outdoor platform directly outside the living room area overlooking a beautiful section of the lagoon. Every now and then we would see standup paddle boarders and small boats cruise by on the calm waters. Views were amazing, so relaxing.
Netanya Noosa Beachfront Resort
If I ever were to visit again I would probably try someplace different like Netanya Noosa Beachfront Resort. This place looks great and it has a pool near the sidewalk along the main beach. It's in a prime position.
The only reason I say this is because I have stayed at The Sebel Noosa on three seperate occasions, so I would probably give another place a try. The only problem with doing that though is that you could end up being disappointed.
There are plenty of other hotels, apartments and resorts in the area as well, so choosing where to stay can be a difficult task.
Before leaving paradise you have to visit Laguna Bay Lookout.
Laguna Bay Lookout
Laguna Bay Lookout is the place to be to take in some breathtaking views of Noosa Heads, Noosa River and Noosaville. You can even see as far as the Glasshouse Mountains. This spot would have to be the best lookout in Noosa.​
We arrived at Laguna Bay Lookout in the morning on the day of our departure.
There were a few people around taking photos but it didn't take long before we had the whole viewing platform to ourselves.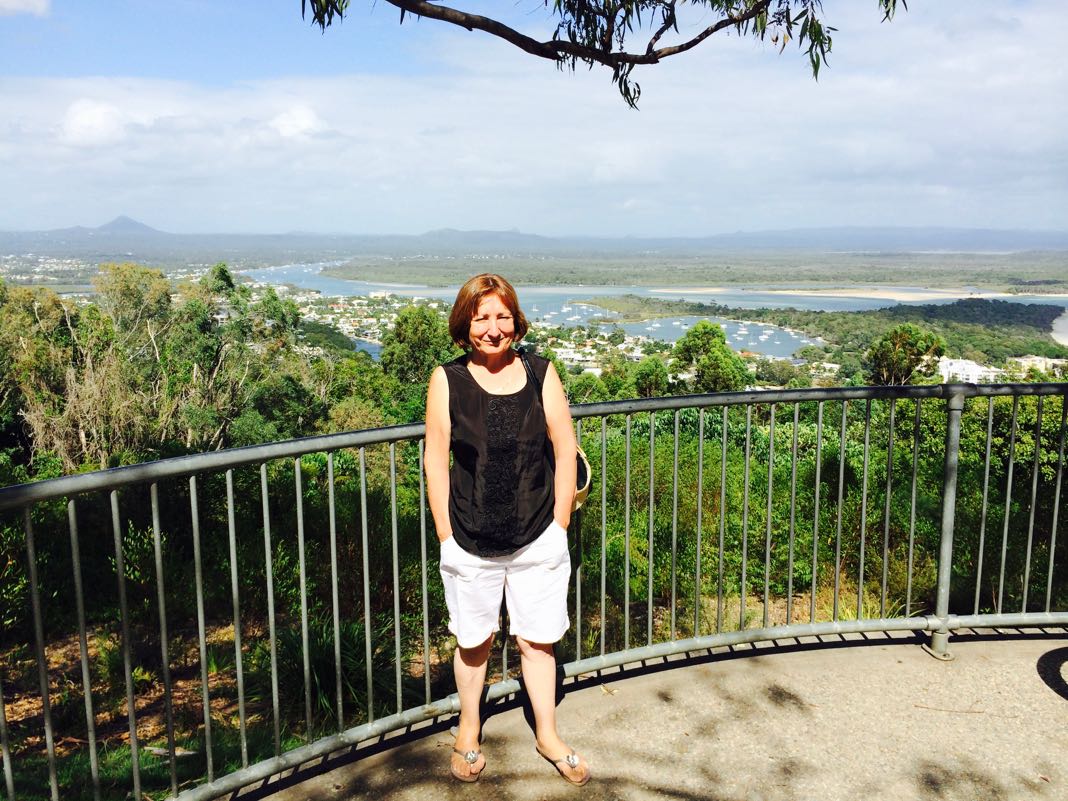 Some photographers recommend visiting Laguna Bay Lookout in the morning rather than in the afternoon, as it can be harder to take good photos since you'll be photographing into the sun.
This fabulous spot is supposed to be very popular during sunset. For this reason I suggest visiting Laguna Bay Lookout twice, once in the morning and another time to see the amazing sunset in the evening. It never entered my mind to see the sunset.
Greece's Santorini has it's own popular sunset lookout point and so does Noosa. Heavenly places seem to have much in common.
How to find Laguna Lookout
There are two ways to get to Laguna Lookout.
Drive – Look for the signposted turn off onto Viewland Drive from Noosa Drive. It's at the end of Viewland Drive, which runs off Noosa Drive (the main road to Noosa and Hastings Street). Noosa Drive is the road over Noosa Hill between Noosa Heads and Noosa Junction.
You can drive to Laguna Lookout at the top of Noosa Hill from Hastings Street in about 5 minutes.
When you get to the end of Viewland Drive you will see a small car park with the Laguna Lookout directly in front of you. The viewing platform is only 20-30 metres away, which is an easy stroll from your parked car. I highly recommend it.
On foot – You can also take the local council's Yunaman Bushland Reserve walking track, which is located off Morwong Drive at the eastern end of Hastings Street.
It will require a steep hike of about 1.2km to get to the Laguna Bay Lookout.
The walking track starts off with a large number of steps at the beginning and then becomes a concrete path. It will take about 20-40 minutes to get to the top. Going down is much easier as you'd expect.
You may see a few people running up the hill for exercise. See if you can spot a Koala. They are often seen in this part of the world.
For more info check out the Noosa website.
A fantastic view like this is a great way to end your trip in Noosa.
Thanks mum for a very memorable time in Noosa!
Pin it … Share it