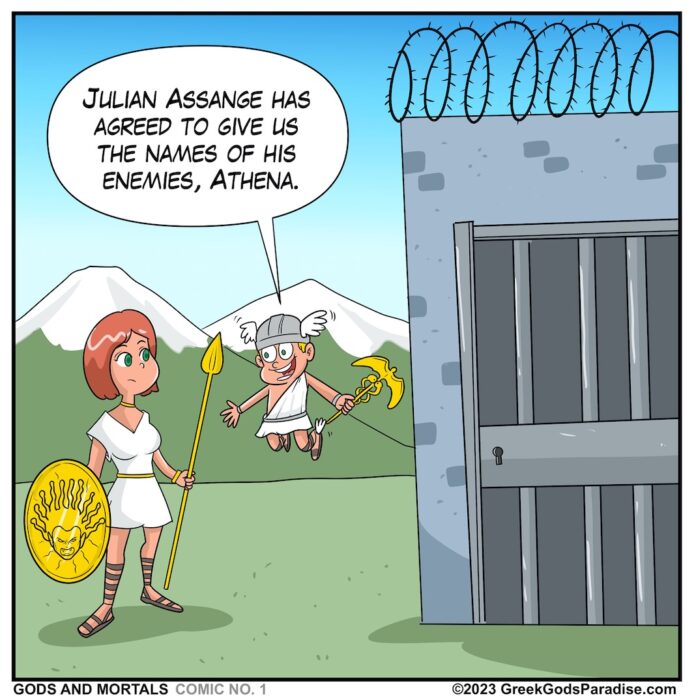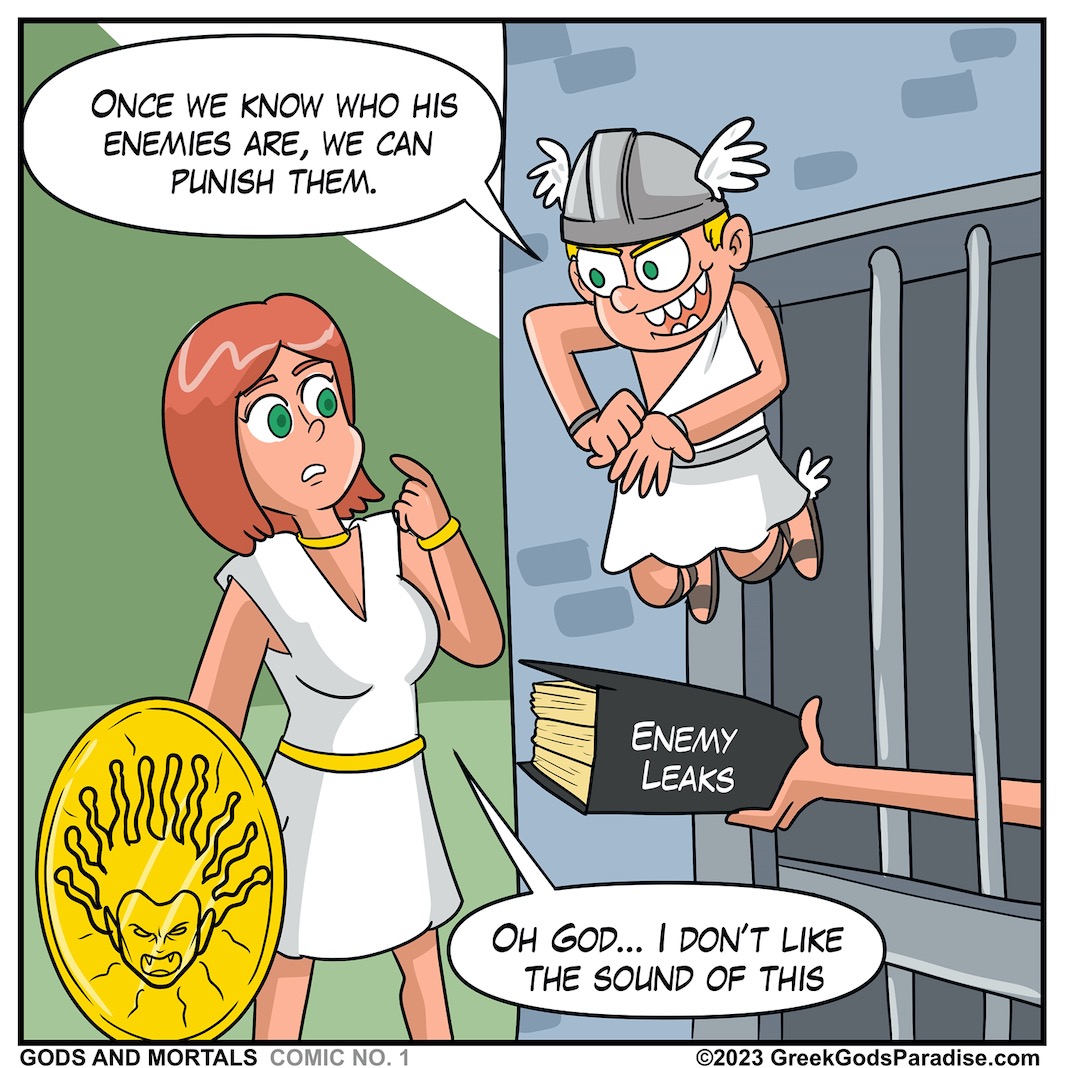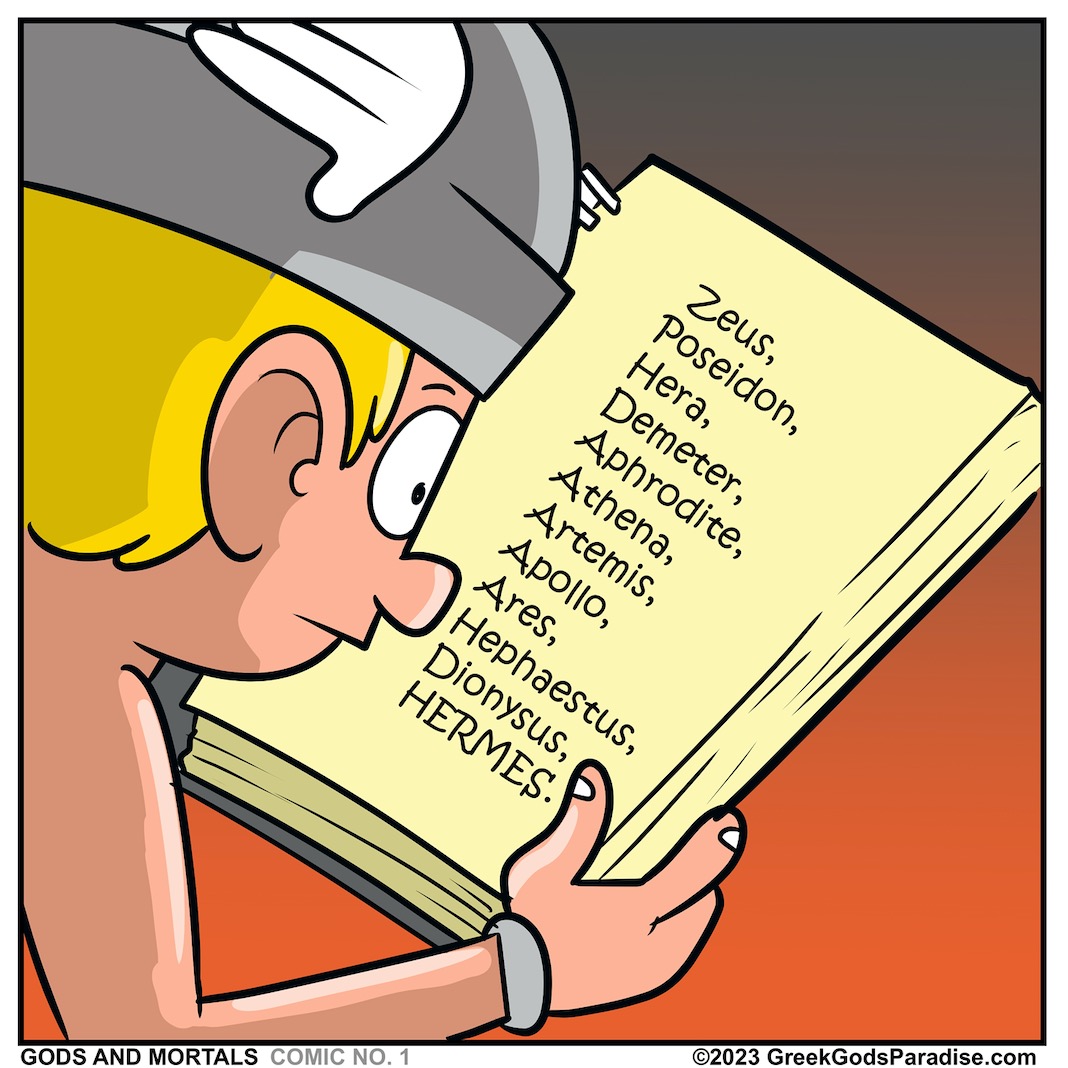 Julian Assange Comic
Welcome aboard to the first-ever Gods and Mortals comic strip! I'm kicking things off with a bang by featuring none other than Julian Assange, the mastermind behind WikiLeaks.
Look seriously, I am on side with Julian Assange all the way. Honestly, if anyone reading this believes that Julian Assange deserves jail time — you truly are an ASSHOLE!
It is worth noting that Assange's work as a journalist has been crucial for promoting transparency and holding governments and corporations accountable. Through Wikileaks, Assange has exposed a wide range of corruption and wrongdoing, including war crimes committed by the US military in Iraq and Afghanistan. While some may disagree with the methods he used to obtain and distribute this information, there is no question that his work has had a significant impact on the world.
In Gods and Mortals, the two main characters you will see regularly are Athena, the Goddess of wisdom, and Hermes, the messenger of the Gods, who are sure to give you a good chuckle on occasion.
If you enjoyed the Julian Assange comic, get ready because there are more Gods and Mortals comics coming your way! Let's journey through the enchanting world of Greek Gods together in the comic universe. One thing is for sure, it's going to be an exciting and amusing journey. Stay tuned!
You may also want to check out 33 Anime, Cartoons, and Graphic Novels inspired by Greek Mythology.
Pin it … Share it