7 Steps to Adventure with Greek Gods Paradise
Do you want to go on a great adventure? If the answer is yes, then all you need to do is follow these 7 steps. Go on, just do it!
Step 1 – Accomodation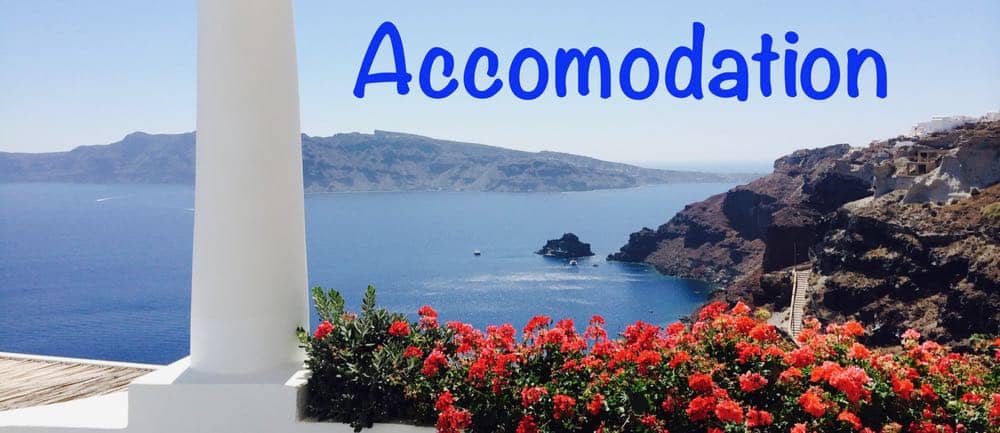 Heard of a great hotel, fabulous resort or excellent hostel? Maybe Greek Gods Paradise has inspired you to visit a certain destination. Great, let's make it happen.
Book your accomodation as soon as you can. Here are some resources to help.
Booking.com – my first preference
Agoda – especially suited for anyone seeking accomodation in Asia
Hostelworld – perfect for budget travellers
Airbnb – able to offer a more homely feel on occasion
Recommended booking technique:
The way I plan an adventure is to start looking at accomodation providers on Booking.com straight away.
I check different arrival and departure dates to see if any significant accomodation savings are possible. Keep in mind, staying somewhere on Saturday night is generally more expensive.
The thing is this may be exactly what you want especially if you want to party. Visiting a place in peak season is another period of time when many hotels bump up their prices significantly. This is another case though, where this may be exactly what you're after. I love Greece in peak season.
Let's consider an example. I want to stay in Athens for 1 night, Mykonos for 3 nights and Santorini for 3 nights. First I'd search to find accomodation in Mykonos for 3 nights on the nights I'd like. I would then do the same thing for Santorini. If that all looked good I'd assume I could easily get a place in Athens for one night even if I had to compromise.
I would then jump over to step 5 and check out plane flights quickly to see how I could get to Athens including the return flights home. I would then do a couple of quick checks to see what the price difference would be if I departed the day before or the day after, just to make sure no significant savings were possible. I would even try a couple of weeks before and after, just to see what's on offer.
If I did see a major price difference in the flights, I'd consider going with the cheaper flights, but then I would check accomodation availability once again and make sure pricing for the accomodation didn't increase.
If I were happy with all the flights, I would then put them through the checkout but I wouldn't pay for them just yet. Online flight retailers will give you a bit of time to finalise the transaction.
I'd quickly go straight back to Booking.com and either book the accomodation with the option to cancel (you normally have to pay a little bit more for this), or I'd book it right then and there at the best price shown.
A good reason to pay extra money for the option to cancel is that you could actually come across a better place to stay down the track, especially if the planned trip is months away.
The other thing that potentially could happen is that you come across another great deal from either the same accomodation provider or another one. If you're totally locked in you won't be able to benefit from it.
That said, if you're very happy with the accomodation and the deal looks quite good, it's probably smarter to book it at the best price, especially if this is where you really want to stay. Just make sure you're 100% certain if you book it without being able to cancel.
After having booked accomodation in Mykonos and Santorini I'd then make sure all of the flights were fully processed and confirmed. After that, I'd go back to Booking.com and find a place to stay in Athens at my leisure.
Important Note: If you're wanting to go on a group tour, a specific sightseeing tour or cruise, then this also comes into play. Before booking any accomodation or flights, you will need to determine the group tour dates so that you can plan around it.
These options are shown in steps 2, 3 and 4. Make sure you have reserved a spot/s on the group tour before you make any other bookings. Skip these three steps if they're not relevant to your adventure plans.
Step 2 (optional) – Choose a Group Tour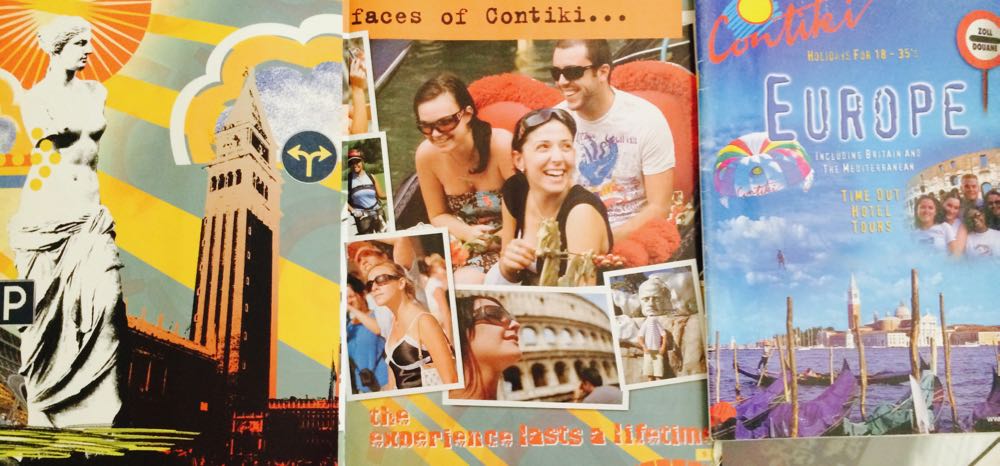 Have you ever explored the world by going on a group tour with other weirdos? If not, you should definitely go on at least one group adventure. Maybe you love these type of tours.
You will definitely find a great tour to go on with these fabulous operators.
Highly Rated Tour Group Operators
Contiki – highly recommended for 18-35 year olds. The younger you are the better.
Intrepid Travel – a great adventure-focused tour company specialising in smaller groups.
G Adventures
Busabout
Haggis Adventures – Scotland
Wendy Wu Tours – Asia
Cosmos Travel
Trafalgar Travel
Don't know what to pick? Let me give you a few suggestions.
Contiki
London to Athens (21 days, 6 countries) – This is a classic Contiki tour and it seems to be even better now compared to when I did it in my younger years. Tours often change slightly over time and I'm impressed to see that Barcelona in Spain is included in this tour as well. Wow!
The added bonus about this brilliant tour is that you'll end up in Athens in Greece which will give you easy access to the Greek islands. You'll want to spend at least 7 days exploring several Greek islands afterwards. If you're under 24 years of age, I highly recommend Ios and Mykonos, with a day and night on Santorini. You will want to come back.
Greek Island Hopping (12 nights – Athens (2), Mykonos (3), Santorini (3), Ios (3) and Athens again for the last night) – If you're really keen and you have the money available then this could be the ultimate add on to your London to Athens tour.
This Contiki trip often comes up as the most popular tour. Maybe you should just think about doing this one. Decisions, decisions.
Spotlight on Greece plus 11 Day Greek Island Hopping – Here's another great looking Contiki tour.
Let's be frank, Contiki isn't for everyone (especially for anyone outside of the 18-35 age bracket), so don't feel like you have to go with Contiki.
Remember, there are many other highly rated tour operators in the list above. One of them will meet your requirements.
Step 3 (optional) – Sightseeing Tours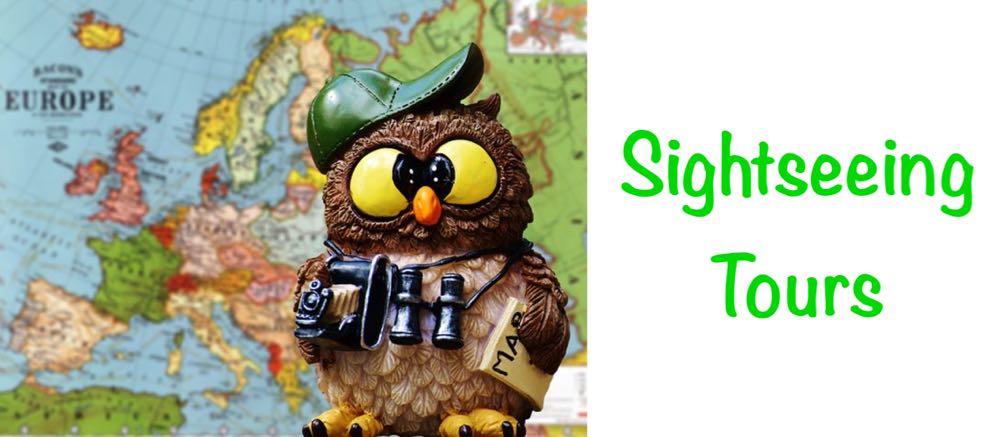 Take Walks (Walks of Italy)
Ultimate Hikes – New Zealand
Context Travel – a very popular walking tour company
TourRadar
Step 4 (optional) – Cruise
Maybe you're dreaming of going on a cruise?
If you're thinking about going on a cruise in the Caribbean, Bahamas, Europe or Alaska, then check out Cruise Direct.
Step 5 – Flights

Skyscanner
Momondo
Google Flights
Kayak
Airfarewatchdog
STA Travel – for students and youth (18-30) travellers
Air Treks – make it a bit easier to create round the world itineraries especially those containing more obscure routes
Step 6 – Travel Insurance
Seriously, don't risk visiting any other country without getting travel insurance first, even if you're going to a cheaper nation.
There are so many things that could go wrong. Your luggage could go missing. You could have something stolen. You may have to cancel the trip for some reason. An accident could happen.
You could break your sunglasses. This happened to me in Mykonos at Super Paradise beach. The insurer payed me about three quarters of the $300 replacement cost. Yay! Ok, even the insurers will screw you but you never know what could happen, so you need to be covered.
A scary medical emergency, a possible accident could end up crippling you or your family financially. Some countries/doctors will try and screw you with a massive MASSIVE bill at the end.
Don't take the risk. Get travel insurance. I repeat, make sure you have travel insurance.
Step 7 (optional) – Getting Around
Don't forget to hire a car if you have to.
Car Hire – especially when going on that adventurous road trip. If possible I would steer away from car hire when the transport systems are great, especially in Europe. You definitely don't need to worry about a car in Europe.
Rail Europe – a great option for anyone planning to visit multiple European cities.
Rental Cars
*****
That's it. If you've made your way through these 7 steps, you've done it.
Give yourself a pat on the back. You're going on a great Adventure!
May the Greek Gods and Goddesses be with you.
*****