Portugal is the birth place of great ocean explorers including Christopher Columbus and Magellan.
It's extraordinary to think that Magellan, from Portugal, is considered to be the first person to have circumnavigated the world by sea. This would have been an extremely proud moment for Portugal at the height of its power in 1521.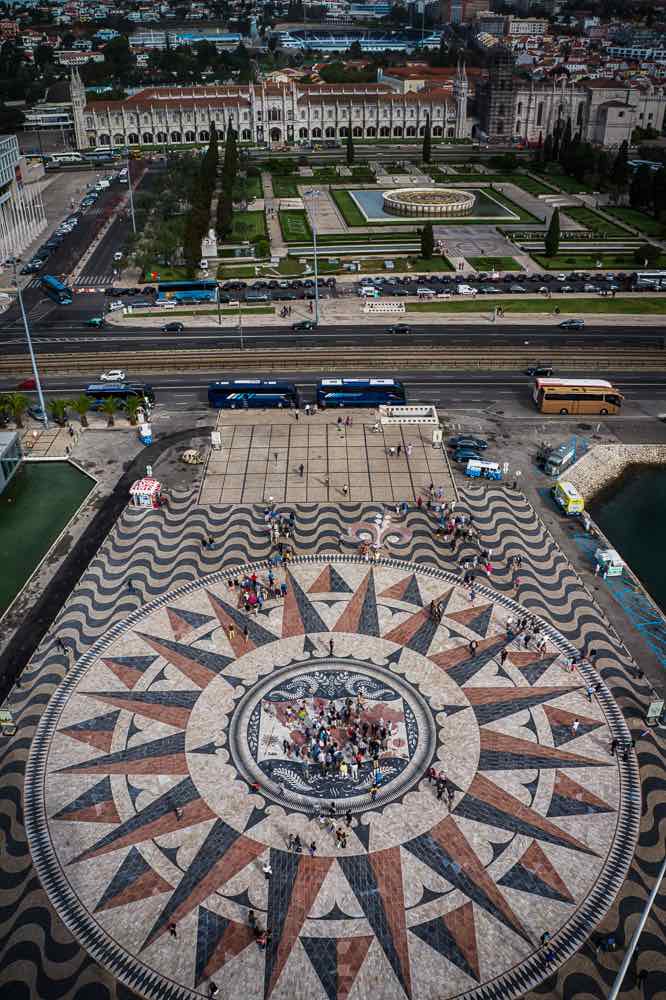 A compass rose adorns the square in front of the Monument to the Discoveries. There's an image of Poseidon (Neptune), God of the sea, and a map of the world in the centre. In this photo tourists can be seen wandering around on top of the world.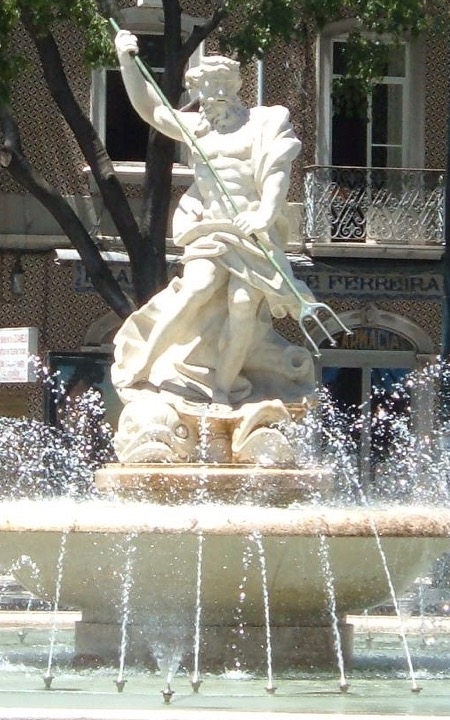 The major turning point for Portugal came after a devastating earthquake in 1755, which devastated much of the Lisbon capital and southern Portugal, as did fires and tidal waves caused by the aftershocks. The question is did Poseidon have anything to do with these catastrophic events? He is the God of the sea and of earthquakes, so it's quite reasonable to assume that he did. For what reason, we don't know.
On my trip to Portugal, I discovered an incredible beautiful country. The coffee had to be the best I've ever tasted anywhere in the world. I've since wondered whether Portugal gets the best coffee beans from South America or is it their technique? As soon as you put your nose to the cup, the coffee aroma penetrates all of your senses. The taste is just the way I like it. I have to say I also loved the food available in Portugal, especially the tasty fish dishes.
It's refreshing to know that there's a fountain of Neptuno – Largo de Dona Estefânia, in Lisbon (Lisboa).
Portuguese Bullfighting
If you get the chance, I recommend watching a bullfight in Portugal. I never went but when I saw it on Portuguese television I couldn't believe it. A bullfighter stands in front of the bull with more bullfighters standing directly behind him. The bull charges the front bullfighter head on and rams him directly in the stomach. The other bull fighters then grabs hold of the bull as the bull steam rolls through. It looks very bizarre and I remember being totally amazed by it as I watched it on all unfold on the screen. I've heard they don't kill the bull in Portugal anymore in the stadium at least. It looks like the bullfighters just try and wrestle it to the ground. Brave and crazy stuff indeed. It's insane when you think about it. You have to see it to believe it.
1. Lisbon
My first stop in Portugal happened to be in the capital Lisbon, which is a great place to explore for a couple of days.
Ulysses Tower
It is said that Odysseus (Latin name: Ulysses) founded Lisbon. The city was named Ulisaypo or Olissopo. Olissopo became Alisubbo (meaning 'friendly bay') to the Phoenicians. This later changed with the coming of the Moors to Al Aschbuna. It then merged to become Lissabona which is the forerunner to what became Lisboa. Lisbon is the final outcome.
Today Odysseus is still remembered within Lisbon as he has a tower named after his Latin name in the Castelo de São Jorge. The Tower of Ulysses houses the Cámara Escura (Camera Obscura). Invented by Leonardo Da Vinci, this optical system projects a 360 degree view of the city. The eye of Odysseus is all over Lisbon.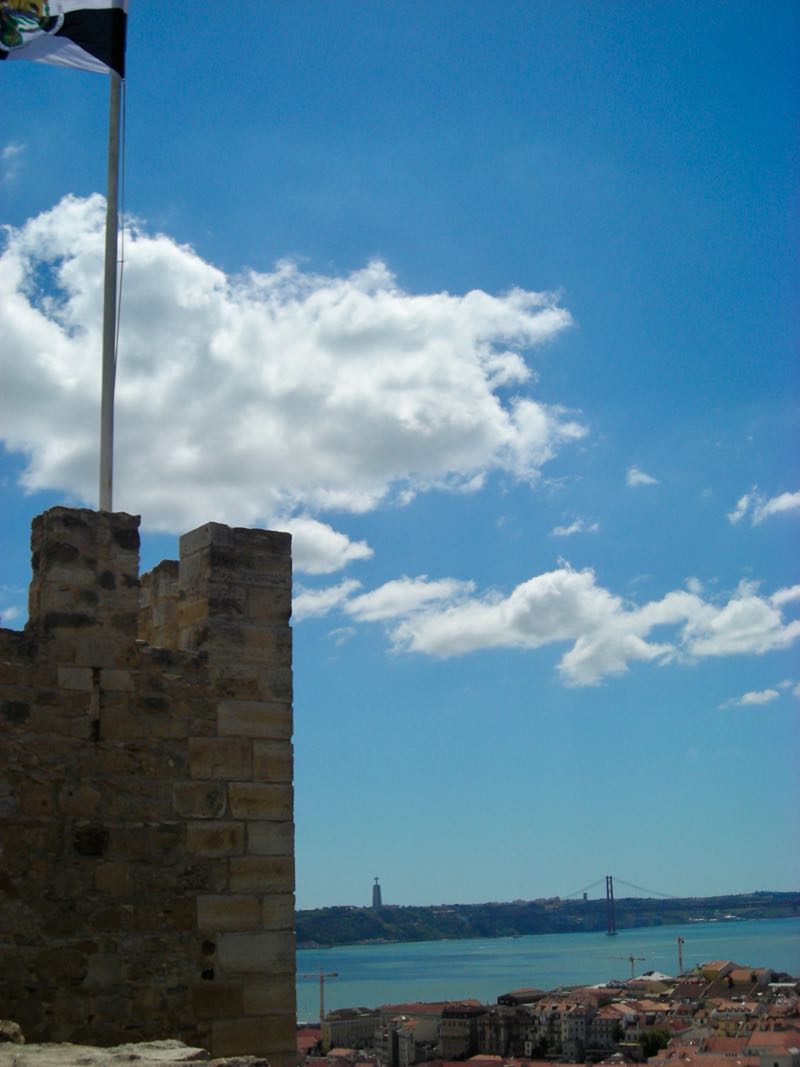 The views from the Ulysses Tower are fantastic.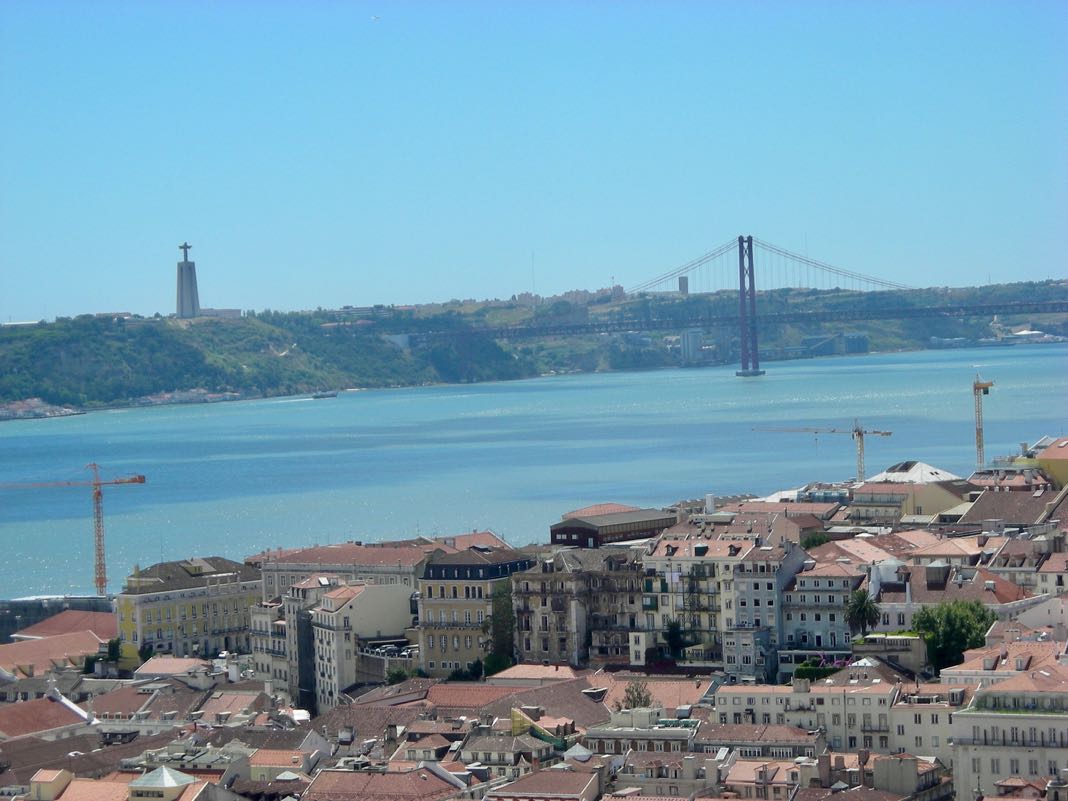 I can't remember if I visited Ulysses Tower because of the name, or whether it was due to luck.
Fado
The thing to do at night in Lisbon is to try and find a well respected Fado singer, to experience a unique style of music. The sound comes from the Portuguese concept of saudade, which is similar to nostalgia. Fado itself literally translates as fate. The songs contain tragic, romantic and mournful elements, like a wife longing for her husband who is away at sea. It's the Portuguese blues.
Here's another great Fado song you can watch on Youtube.
Another enjoyable thing to do is catch the tram through the historic precincts.
Neptune Fountain in the gardens at the National Palace of Queluz
Make sure you visit the Neptune Fountain in the gardens at the National Palace of Queluz, about 15 km out of Lisbon. I missed out on this. If I knew the Greek Gods were there I would've gone for sure.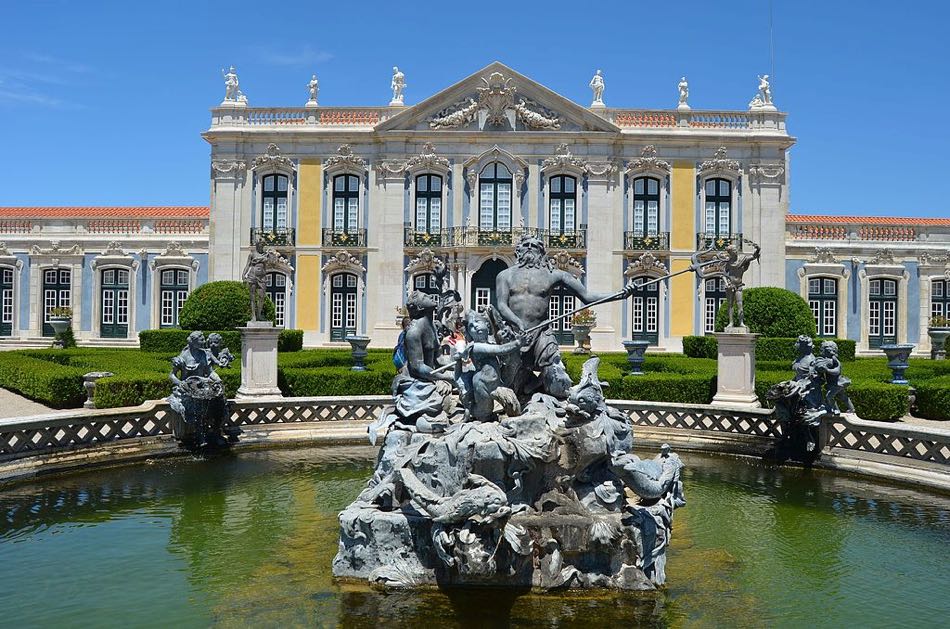 Neptune (Poseidon) can also be seen in this great video, which highlights 10 of the best things to do in Lisbon.
2. Sintra
What really blew my mind in Portugal turned out to be the town of Sintra, which was used as a Royal retreat. The town is an easy day trip from Lisbon. Sintra is a like a dream where you come across magical fairy-tale castles, grand palaces, wondrous views and beautiful gardens on a spectacular forested mountain range. Sintra is simply spectacular. Don't miss it even if you can only spend 3 or 4 hours there. After visiting you'll probably understand why Sintra is considered Portugal's crowning jewel. Photos can never do this place justice.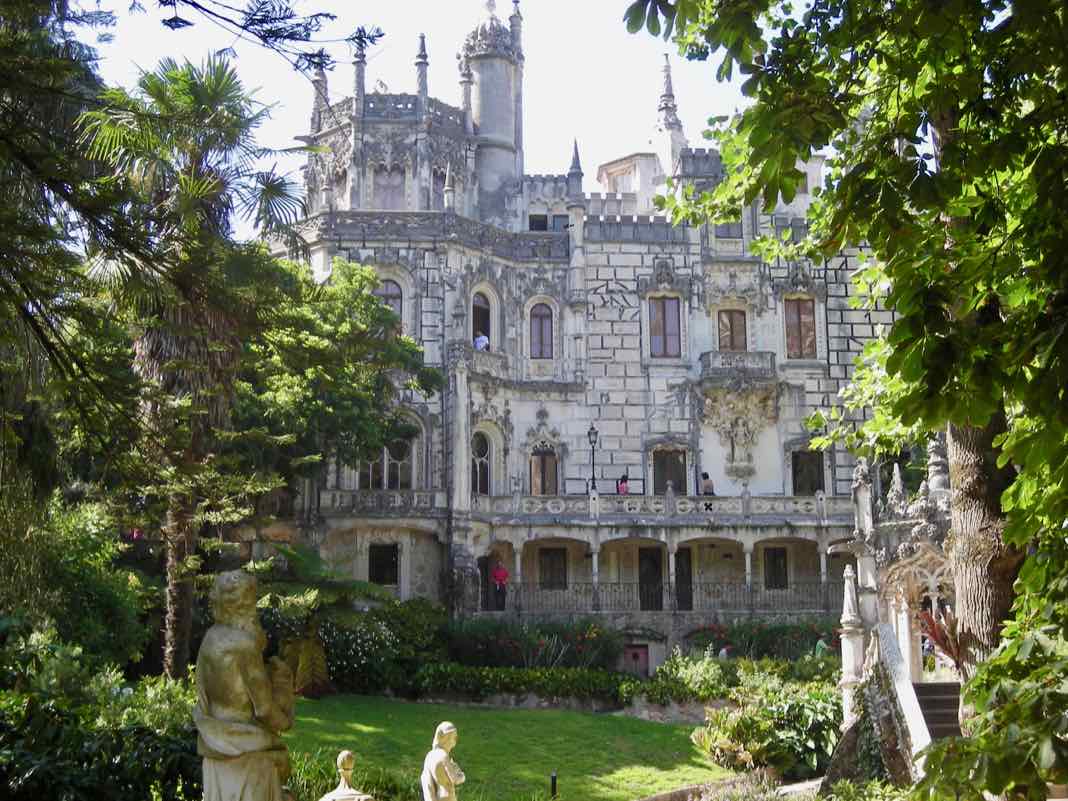 .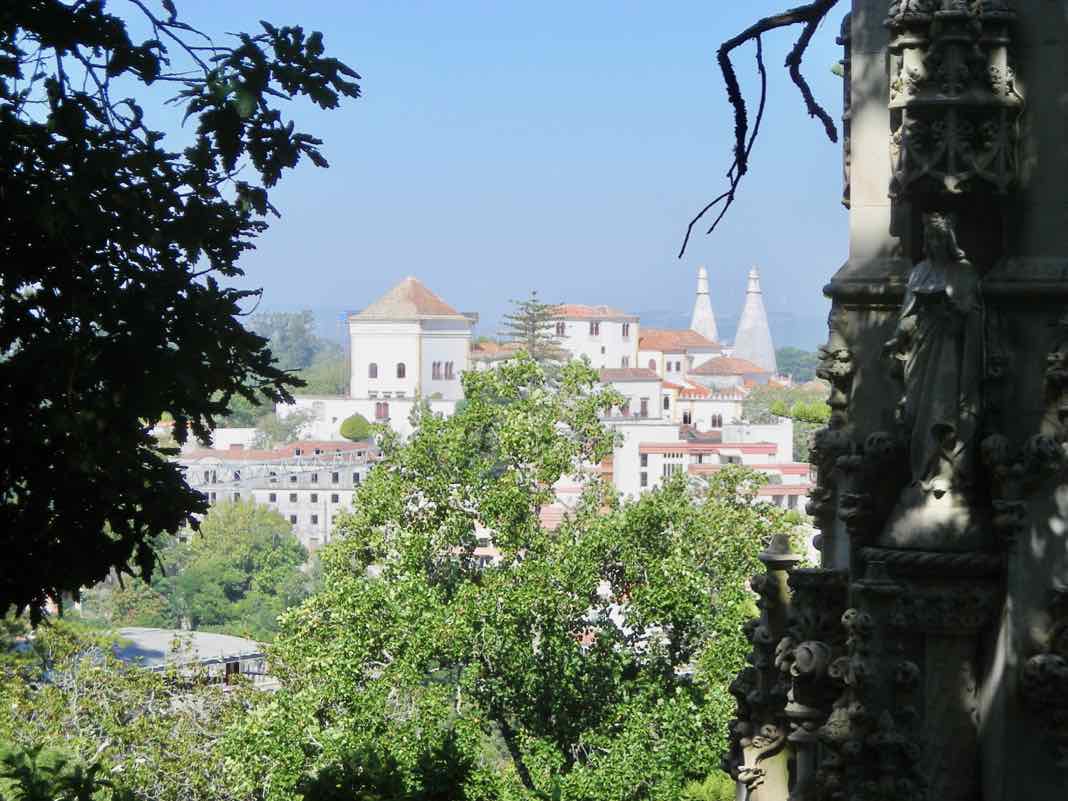 .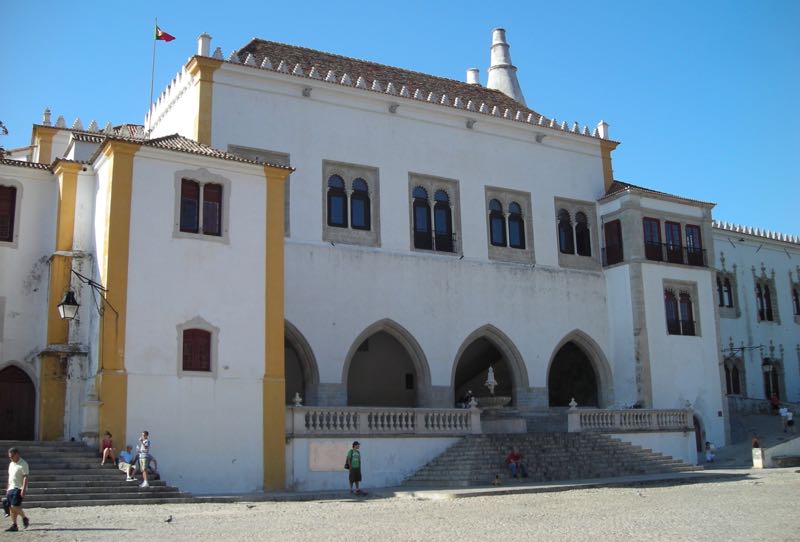 .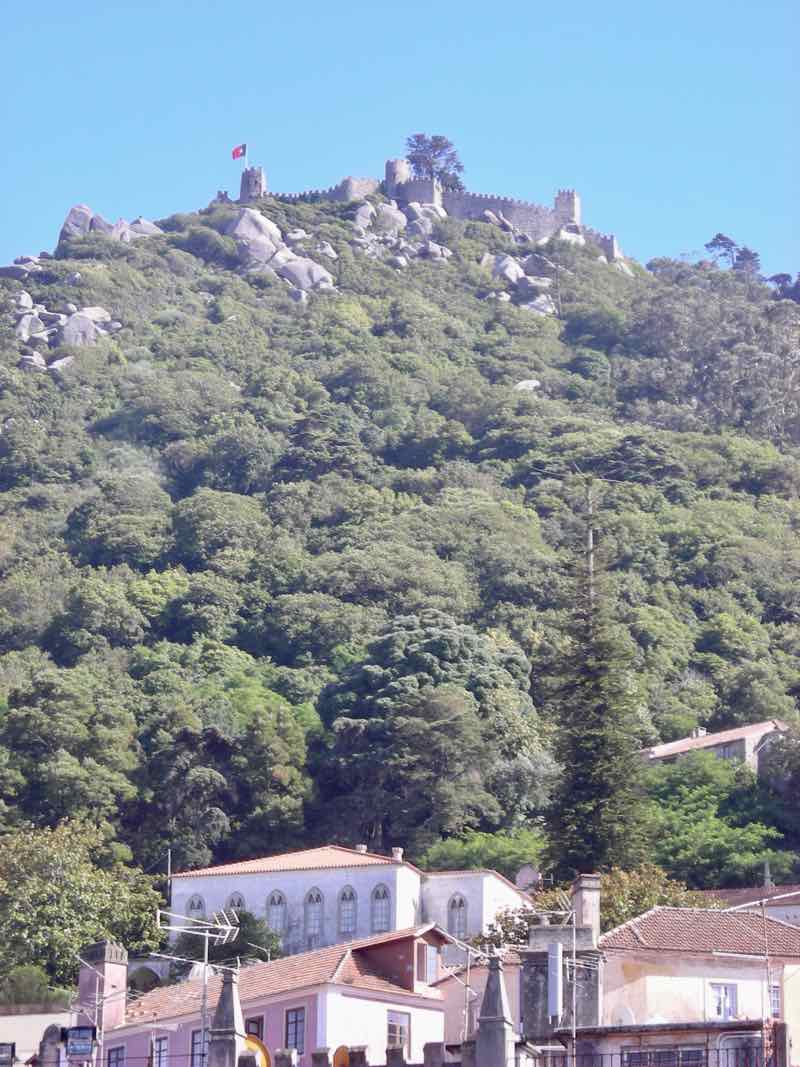 .
.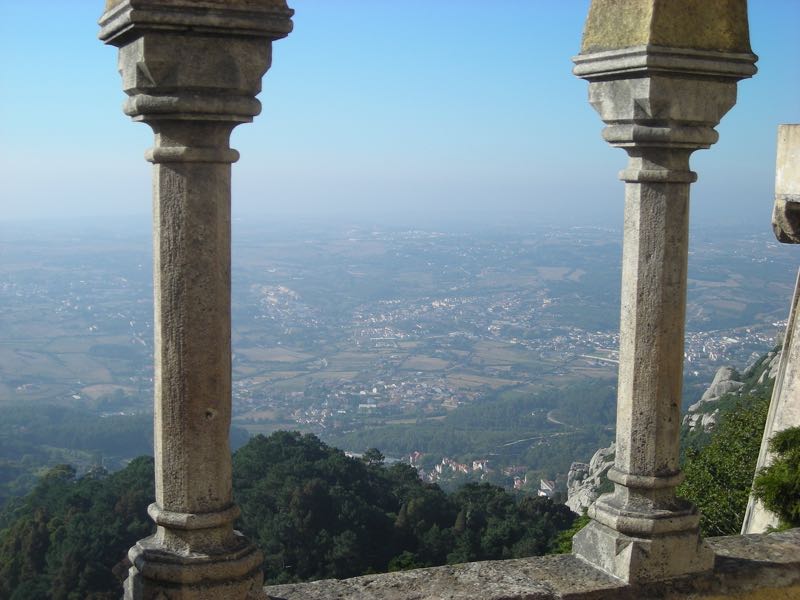 On the way to Sintra, I'd first suggest spending a night in the beautiful seaside town of Cascais to enjoy the beach. I only stopped by Cascais for lunch and drooled with envy at the people staying there. The next day make your way to Sintra and stay the night there. If you're not a beach lover, I'd suggest staying for two nights in Sintra instead. A couple of nights in Sintra would be a dream.
Fatima
Fatima is a very interesting place to visit during the day for a short time. It's a very peaceful place where you can walk along a stone pathway and meditate about the Greek Gods, in particular Goddess Athena. Athena won over Athens in Greece by gifting the city the olive tree, and in the town of Fatima you can walk by a large number of olive groves.
The town of Fatima in Portugal became famous after a mysterious lady showed herself as a goddess in front of three children. Why she chose these children instead of say children in Greece is questionable. It would have been ten times better especially when all those Nazis were around. It's almost like Fatima has hedged its bets, not sure who'll be the eventual winner, Athena or some other lady.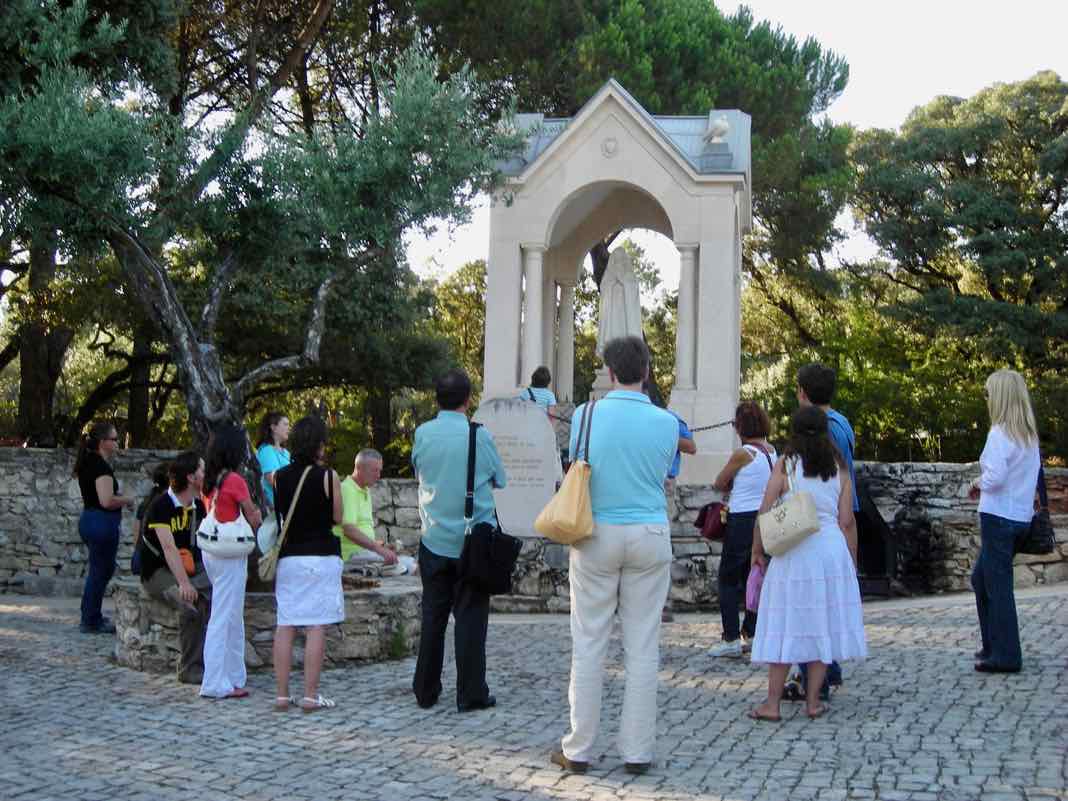 There are numerous dedication points of interest along the path.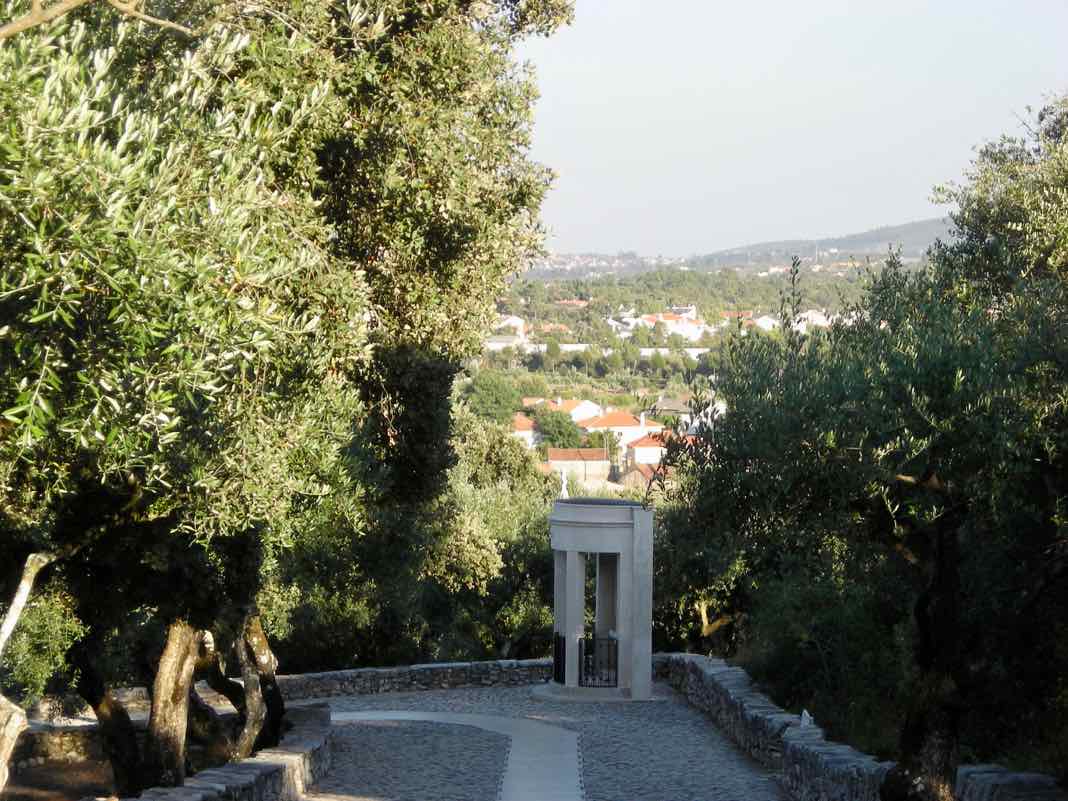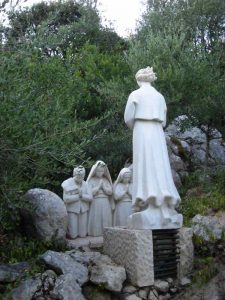 Miraculous sightings have been extremely rare and only a relatively small number of towns have prospered from them. Could it have been Athena herself? Or is it a case of Poseidon tricking the children of Fatima. Apollo also has a stake in Fatima since this is the town where many people witnessed the Miracle of the Dancing Sun. This is right up Apollo's alley.
The Miracle of the Sun, also known as the Miracle of Fátima, allegedly occurred on 13 October 1917 above a large crowd who had gathered in Fátima, Portugal, in response to a prophecy made by three shepherd children.
Walking around Fatima town for a while is also a must. You'll witness open air church services, and what surprised me the most was the large number of shops in town selling religious icons, like every shop I can remember. They are everywhere. Shop windows are full of them.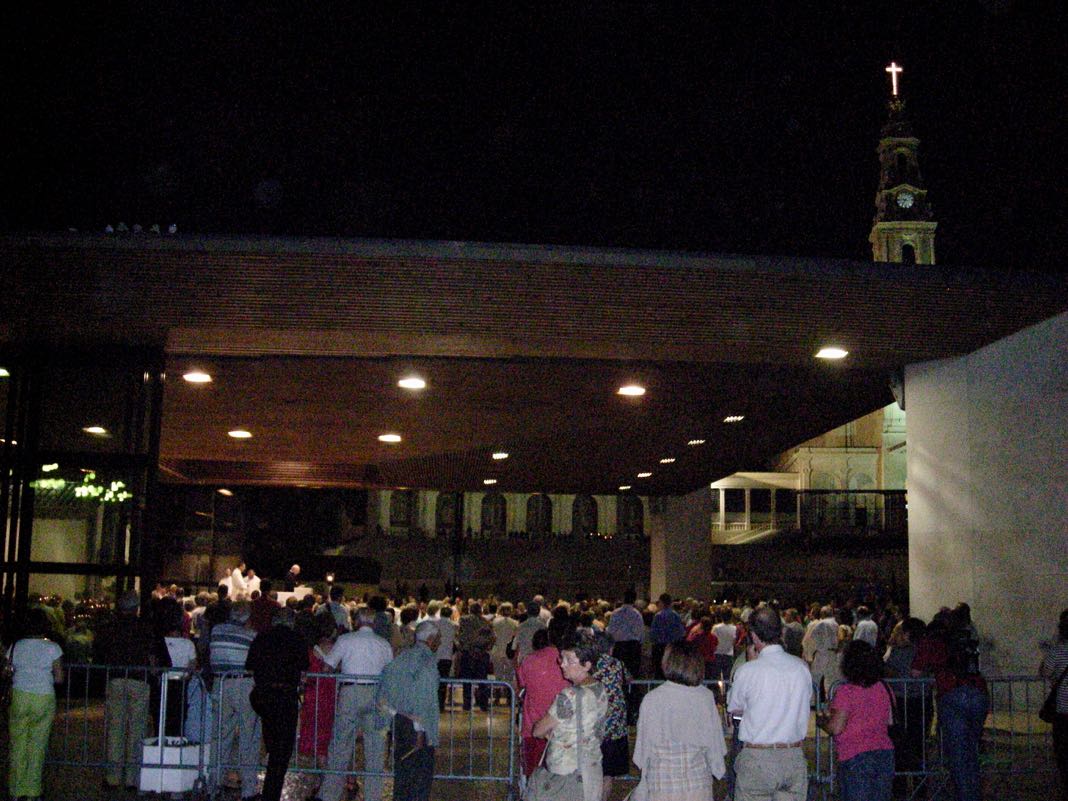 It would be great if the shopkeepers of Fatima also sold some icons associated with the Greek Gods and Goddesses, to keep everyone on their toes.
3. Tomar
Buses from Fatima to Tomar run regularly. I'd stay the night in Tomar, but you can also stay the night in Fatima and catch an early morning bus to Tomar. I stayed the night in Fatima in some sort of convent and caught an early morning bus to Tomar.
The Knights Templar built a fortress castle above the town of Tomar. This was the main attraction that peaked my interest.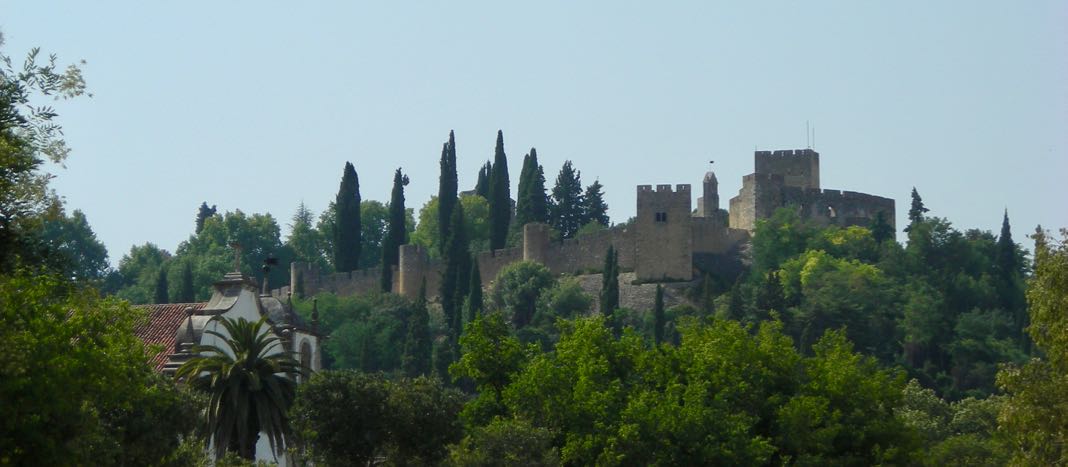 Strangely it became one of the biggest highlights in Portugal. I climbed up a path high on the hill thinking it would lead me inside the fortress castle, but because of the confusing pathways I found it very difficult to progress upwards. I kept zig zagging up and down, down and up, on a track high on a hill filled with forrest that looked like it had been designed to disorientate. Later I came to the conclusion that it had obviously been ingeniously designed like that to confuse potential invaders. It did the trick because it took me ages to find my way inside.
After a while I managed to find a small side entrance gate but frustratingly found it locked. I couldn't climb over it and after attracting the attention of a few tourists who were inside, managed to find out the general direction of the main entrance. Lucky for me, because if I had walked the other way to try and get in, it would have been one totally exhausting trek in the boiling hot sun.
Staying in Tomar for one night would be ideal, or the other option is to make your way to the town of Coimbra in the late afternoon. If you plan to go to Coimbra, which is approximately two hours away, you may need to find somewhere safe to keep your luggage while you visit the castle complex. I carried a large backpack with during my visit to the castle, which is probably the main reason why I felt so tired. At the main entrance of the castle, an old lady selling something actually offered to keep my bag safe while I explored the castle, without me asking her. She obviously could tell I was very tired, however there was no way I was going to take the chance of her doing a disappearing act with all my gear. I wonder if I could've trusted her?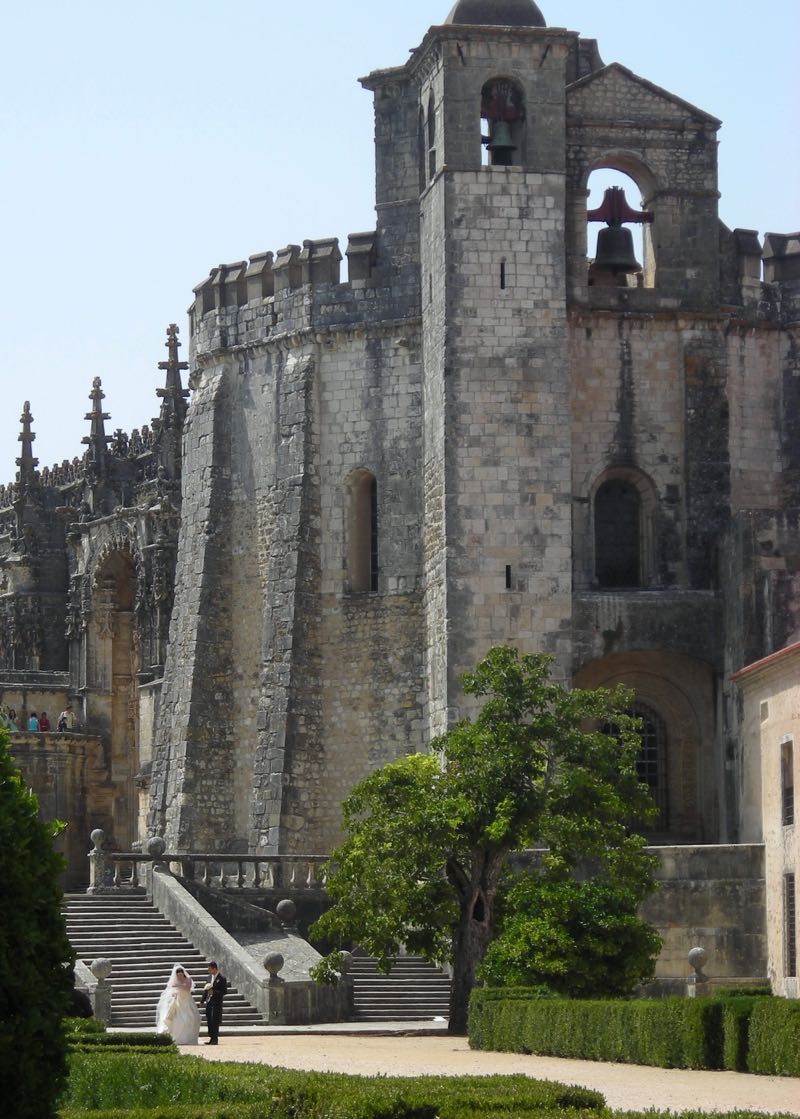 .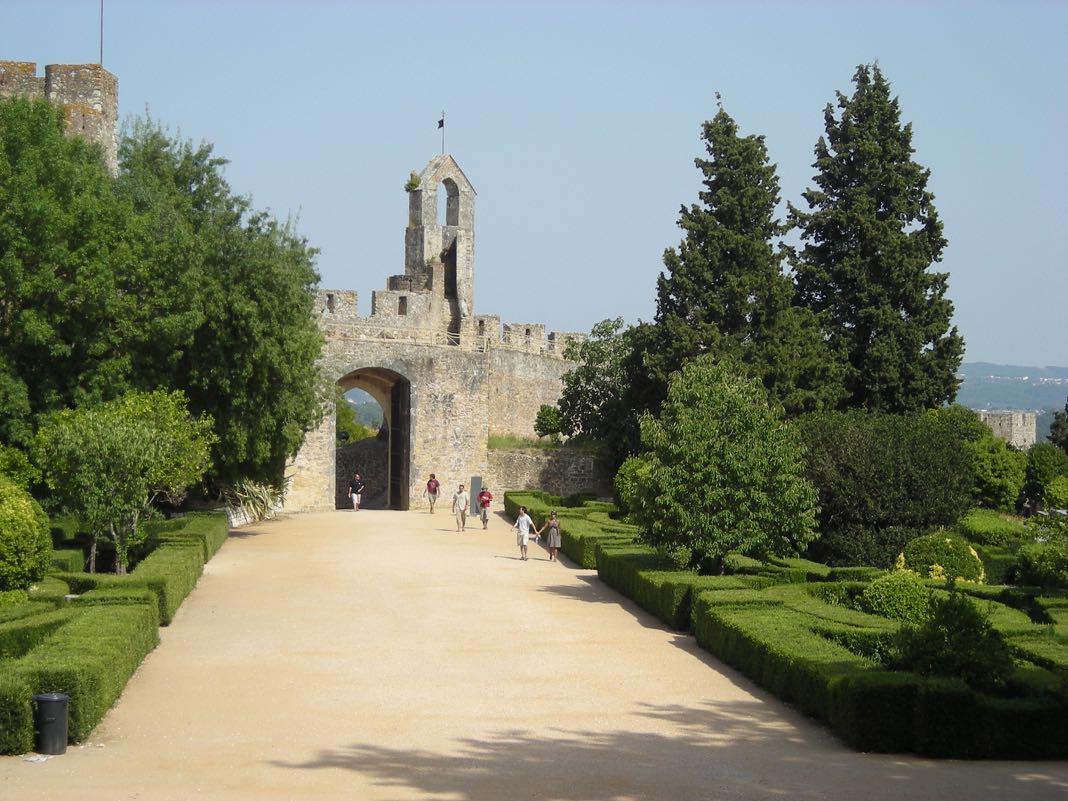 .
4. Coimbra
I really enjoyed my short stay in Coimbra. I wish I had stayed there a little bit longer as I only stayed for one night. My accomodation was a hip back packer lodge. Everyone was drinking and partying outside in the garden. I ended up going out a bit later with a few guys who ran the backpacker hostel to another venue later that night, but I left the next day to go to Porto because I had something pre-booked.
Coimbra is situated on a riverfront in central Portugal. It is the country's former capital. It's a beautifully preserved medieval old town, well known for being home to the historic University of Coimbra. Built on the grounds of a former palace, the university is famed for its baroque library, the Biblioteca Joanina, and its 18th-century bell tower.
If you're a backpacker, you definitely don't want to miss out on visiting Coimbra.
5. Lagos – Algarve
Lagos is incredibly beautiful and it has to be the number one highlight of my trip to Portugal. The beaches, bars and restaurants make for a magical holiday destination.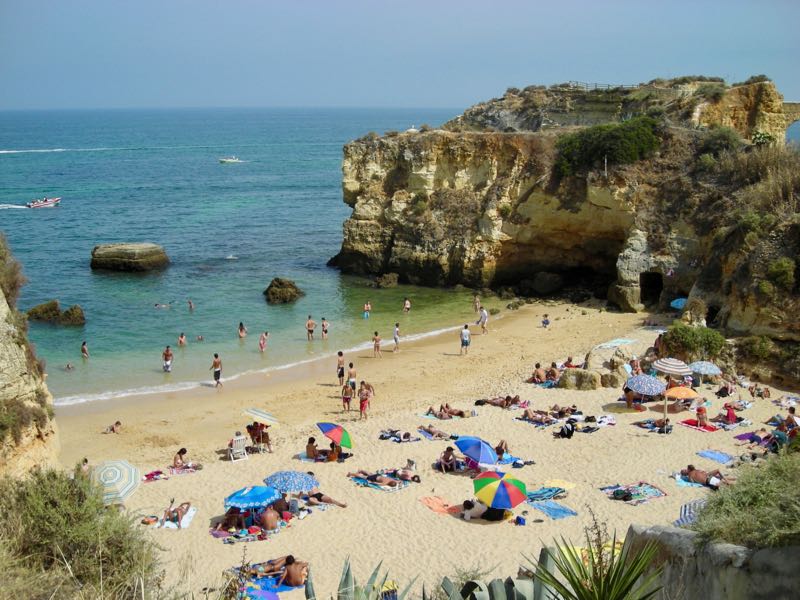 .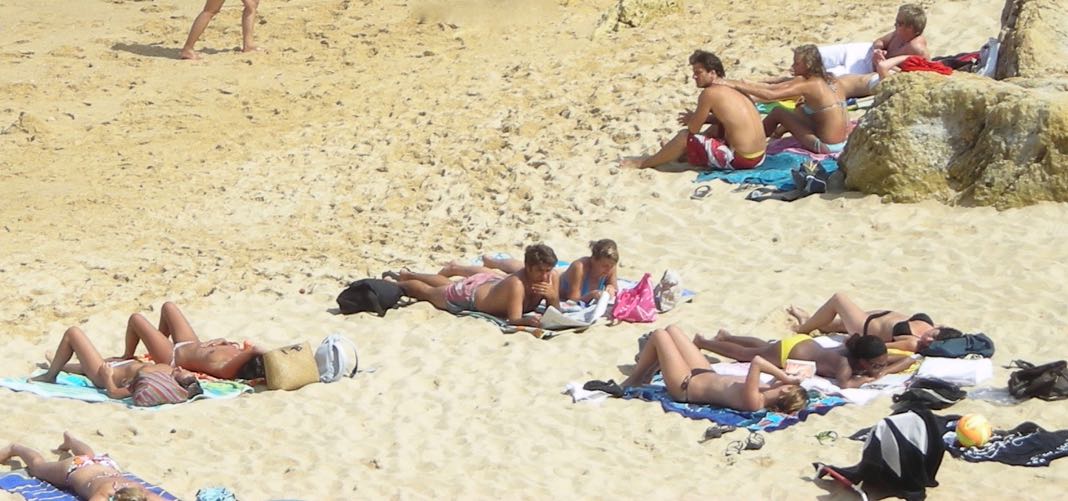 .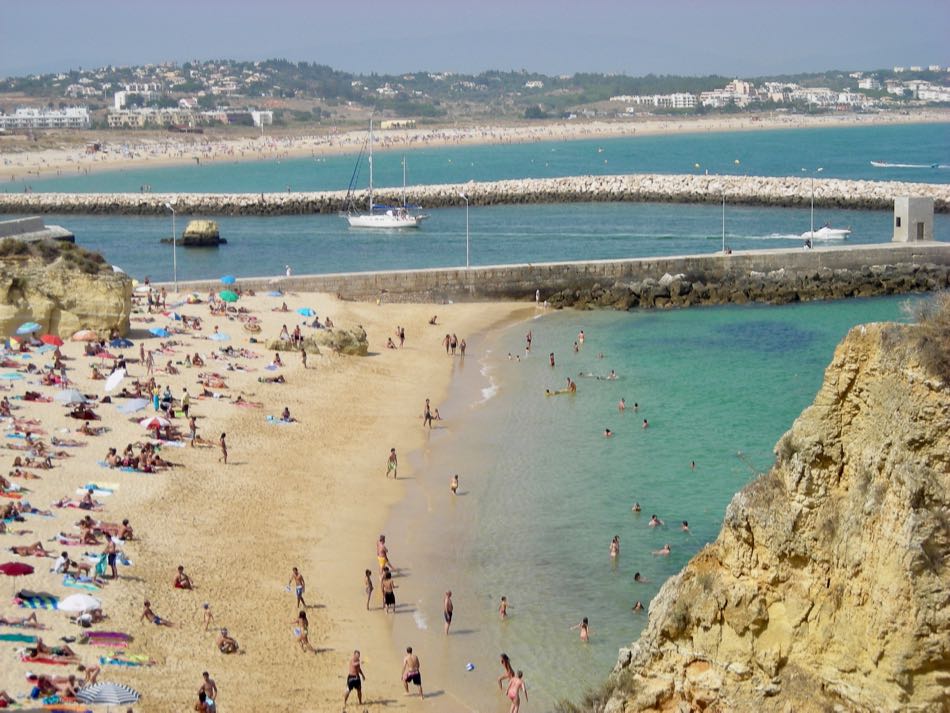 The town at the time I was there had a very cool vibe about it. It caters to everyone, young and old. One night at the beach, a music festival had the entire beach brimming full with younger revellers.
While you're in the area you might as well visit Sagres and experience the most southern-western point of Europe. While you're at it you might as well explore the whole Algarve region if you can. This is truly a beautiful part of the world. How much time do you have?
One destination I regret missing is Albufeira, which is considered to be a top holiday spot in the Algarve. For some reason Lagos had me thinking it had to be the supreme holiday destination in Portugal, which meant that I never even bothered exploring other parts of the Algarve. Albufeira may be even better than Lagos. I don't know. Another place that sounds great is the beautiful crescent shaped beach known as Praia de Odeceixe.
https://youtu.be/cD3RQWnyoxo
Portugal has so many extraordinary places to visit. I never would've believed that Portugal had it so good, if I hadn't seen it with my own eyes. I'm sure there are heaps of other fabulous places to visit around the country as well. I met some very friendly people along the way and my overall travel experience turned out to be simply amazing. Missing that train in Spain was a real blessing in disguise.
There you have it.
My Top 5 Places to Visit in Portugal
Lisbon
Sintra
Tomar
Coimbra
Lagos – A great way to finish off any trip to Portugal.