The very best travel movies often have the power to persuade the viewer to visit certain places.
After watching The Beach (2000) for the first time, I desperately wanted to visit Thailand. The Sisterhood of the Travelling Pants (2005) burned into my consciousness a beautiful image of Santorini. I had to go there as well.
In some cases a travel movie may be incredible but it won't have the same pulling power. Into the Wild (2007) comes into mind. I've read the brilliant book and seen the excellent movie and I'm in total awe of what happened. I still haven't been to Alaska though. One things for sure, Christopher's journey would've inspired someone to visit Alaska, and no doubt he's inspired many others to go on some kind of adventurous trip.
The movies shown here, in one way or another, can easily get you dreaming about taking a holiday and going on a journey. Check them out and make sure you watch the 24 movies shown in bold blue text. These are some of the best travel movies out there. If they can't inspire you to go somewhere, nothing will.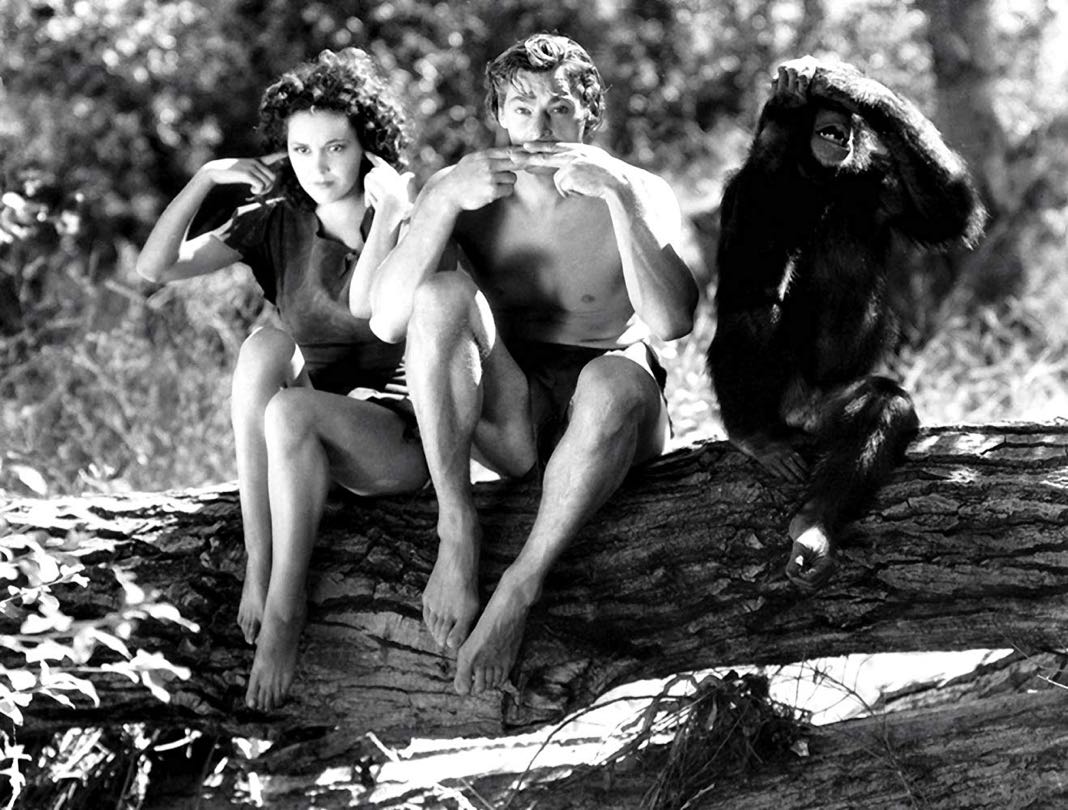 Africa
Tarzan the Ape Man (1932)
King Solomon's Mines (1937)
Casablanca (1942)
Africa Screams (1949)
King Solomon's Mines (1950)
Zulu (1964)
Lost in the Desert (aka Dirkie) (1969)
The Gods Must Be Crazy (1980)
Greystoke:The Legend of Tarzan, Lord of the Apes (1984)
Out of Africa (1985)
King Solomon's Mines (1985)
The Jewel of the Nile (1985)
Gorillas in the Midst (1988)
Mountains of the Moon (1990)
The Lion King (1994)
Ace Ventura: When Nature Calls (1995)
The Ghost and the Darkness (1996)
Madagascar (2005)
Blue Crush 2 (2011)
For more travel movies refer to Egypt
Alaska
Into the Wild (2007)
Wildlike (2014)
Arabia – Persia – Jordan
The Thief of Baghdad (1940)
Arabian Nights (1942)
Ali Barber and the Forty Thieves (1944)
The Prince who was a Thief (1951)
Son of Ali Baba (1952)
The Seventh Voyage of Sinbad (1958)
Lawrence of Arabia (1962)
Arabian Adventure (1979)
Indiana Jones and the Last Crusade (1989)
Aladdin (1992)
Australia
Walkabout (1971)
Picnic at Hanging Rock (1975)
Storm Boy (1976)
Mad Max (1979)
The Man From Snowy River (1982)
Crocodile Dundee (1986)
Young Einstein (1988)
Dead Calm (1989)
Point Break (1991)
Reckless Kelly (1993)
Sirens (1994)
The Adventures of Priscilla, Queen of the Desert (1994)
Nim's Island (2008)
Tracks (2013)
Austria
The Sound of Music (1965)
Bali
Road to Bali (1952)
Oltre l'oceano (French, 1990)
Muriel's Wedding (1994)
Brazil
Black Orpheus (1959)
Blame it on Rio (1984)
Rio (2011)
Highly Recommended – Blame it on Rio (1984)
Caribbean – Bahamas – Jamaica
Captain Blood (1935)
Mr. Peabody and the Mermaid (1948)
Treasure Island (1950)
Swiss Family Robinson (1960)
Dr. No (1962)
Splash (1984)
Cocktail (1988)
Hot Pursuit (1987)
Captain Ron (1992)
My Father the Hero (1994)
How Stella Got Her Groove Back (1998)
Holiday in the Sun (2001)
Pirates of the Caribbean: The Curse of the Black Pearl (2003)
After the Sunset (2004)
Into the Blue (2005)
The Rum Diary (2011)
China
Enter the Dragon (1973)
The 36th Chamber of Shaolin (1978)
Rush Hour 2 (2001)
House of Flying Daggers (2004)
Egypt
Valley of the Kings (1954)
Abbott and Costello Meet the Mummy (1955)
The Ten Commandments (1956)
Cleopatra (1963)
The Spy Who Loved Me (1977)
The Mummy (1999)
Cairo Time (2009)
England
The Adventures of Robin Hood (1938)
Chitty Chitty Bang Bang (1968)
Four Weddings and a Funeral (1994)
About Time (2013)
Europe
Two for the Road (1969)
If Its Tuesday This Must Be Belgium (1969)
National Lampoon's European Vacation (1985)
Gotcha (1985)
Dilwale Dulhania Le Jayengey (Bollywood, 1995)
In July (2000)
Chasing Liberty (2004)
EuroTrip (2004)
Before trilogy (1995-2013)
Highly Recommended – Before Sunrise (1995)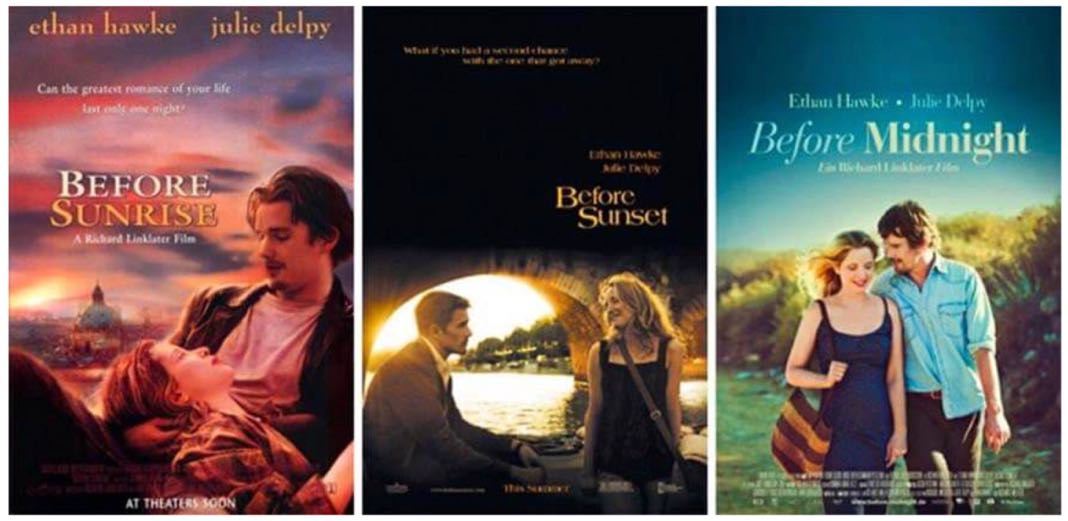 Recommended – Gotcha (1985)
Fiji
The Blue Lagoon (1980)
The Truman Show (1998)
Cast Away (2000)
Pearl in Paradise (2018)
France
An American in Paris (1951)
To Catch a Thief (1955)
Two For the Road (1967)
Dirty Rotten Scoundrels (1988)
French Kiss (1995)
Amélie (2001)
Moulin Rouge! (2001)
A Good Year (2006)
Mr. Bean's Holiday (2007)
2 Days in Paris (2007)
Chocolat (2010)
Midnight in Paris (2011)
Tamasha (Bollywood, 2015)
Highly Recommended – Midnight in Paris (2011)
Germany
The Great Escape (1963)
Beerfest (2006)
Greece – Greek Islands
Summer Lovers (1982)
The Sisterhood of the Travelling Pants (2005)
Mamma Mia! (2008)
The Kings of Mykonos (2010)
For more movie recommendations refer to: Greece is calling you
Hawaii
Blue Hawaii (1961)
Paradise, Hawaiian Style (1966)
50 First Dates (2004)
Forgetting Sarah Marshall (2008)
The Descendants (2011)
Highly Recommended – Paradise, Hawaiian Style (1966)
India
The Party (1968)
Sholay (1975)
Gandhi (1982)
Monsoon Wedding (2001)
Lagaan: Once Upon a Time in India (2001)
Dil Chahta Hai (Bollywood, 2001)
Outsourced (2006)
The Darjeeling Limited (2007)
The Best Exotic Marigold Hotel (2011)
Chalo Dilli (Bollywood, 2011)
Ireland
Excalibur (1981)
Leap Year (2010)
Israel
The Greatest Story Ever Told (1965)
Monty Python's Life of Brian (1979)
Italy
Roman Holiday (1953)
Spartacus (1960)
The Fall of the Roman Empire (1964)
Only You (1994)
Stealing Beauty (1996)
The Talented Mr. Ripley (1999)
Bread and Tulips (Pane e tulipani) (2000)
Gladiator (2000)
When in Rome (2002)
Under the Tuscan Sun (2003)
The Trip (2010)
When in Rome (2010)
Benvenuti al Sud (Italian, 2010)
Letters to Juliet (2010)
The Trip to Italy (2014)
Pompeii (2014)
Highly Recommended – Only You (1994)
Japan
The Geisha Boy (1958)
Spirited Away (2001)
Lost in Translation (2003)
Memoirs of a Geisha (2005)
Ponyo (2008)
Mexico
Fun in Acapulco (1963)
Up in Smoke (1978)
Three Amigos! (1986)
From Dusk Till Dawn (1996)
And Your Mother Too! (Y Tu Mamá También) (2001)
New Zealand
Goodbye Pork Pie (1980)
The Lord of the Rings (2001)
Whale Rider (2002)
Without a Paddle (2004)
Russia
Doctor Zhivago (1965)
Spies Like Us (1985)
Copenhagen (2014)
South America & Central America
Romancing the Stone (1984)
The Emerald Forrest (1985)
The Road to El Dorado (2000) – especially for kids
Y Tu Mamá También (2001)
The Motor Cycle Diaries (2004)
Qué tan lejos (2006)
Apocalypto (2006)
The Art of Travel (2008) – Central America
Up (2009)
180° South (2010)
Escoba: Paradise Lost (2014)
For more travel movies refer to Brazil and Mexico
Recommended – The Art of Travel (2008)
South Pacific Islands – Tahiti, Bora Bora
Mutiny on the Bounty (1962)
Six Days, Seven Nights (1998)
Paradise Found (2003)
Couples Retreat (2009)
Kon Tiki (2012)
Tanna (2015)
For more travel movies refer to Fiji
Space (other Planets)
Abbott and Costello Go to Mars (1953)
Star Wars (1977)
Flash Gordon (1980)
Passengers (2016)
Spain
El Cid (1961)
The Spanish Apartment (L'Auberge Espagnole) (2002)
Vicky Cristina Barcelona (2008)
The Way (2010)
Zindagi Na Milegi Dobara (Bollywood, 2011)
Ibiza (2018)
Thailand
The Man With the Golden Gun (1974)
The Castle (1997)
The Beach (2000)
The Hangover Part II (2011)
Once Upon a Time in Phuket (2011)
Tibet
The Golden Child (1986)
Seven Year's in Tibet (1997)
Recommended – The Golden Child (1986)
United States of America
Easy Rider (1969)
Vanishing Point (1971)
Silver Streak (1976)
Annie Hall (1977)
Superman (1978)
Escape from Alcatraz (1979)
The Blues Brothers (1980)
National Lampoon's Vacation (1983)
Lost in America (1985)
Ferris Bueller's Day Off (1986)
Planes, Trains and Automobiles (1987)
Coming to America (1988)
Pretty Woman (1990)
Back to the Future Trilogy (1985-1990)
Thelma and Louise (1991)
Vegas Vacation (1997)
Harold and Kumar go to White Castle (2004)
The World's Fastest Indian (2005)
Wild (2014)
For more travel movies refer to Hawaii and Alaska
Universe (Alternate)
The Wizard of Oz (1939)
Labyrinth (1986)
Safety Not Guaranteed (2012)
World
Around the World in 80 Days (1956)
Journey to the Centre of the Earth (1959)
The Great Race (1965)
The Endless Summer (1966)
Forrest Gump (1994)
Deep Water (2006)
The Bucket List (2007)
A Map for Saturday (2007)
Eat Pray Love (2010)
Anjaana Anjaani (Bollywood, 2010)
The Secret Life of Walter Mitty (2013)
Hector and the Search For Happiness (2014)
The Mercy (2017)
James Bond movies – all of them
Highly Recommended – The Great Race (1965)