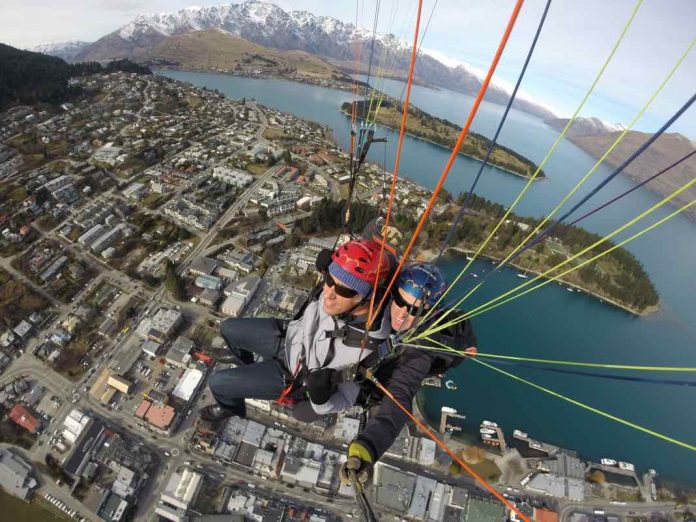 If you have an adventurous spirit, always consider possible adventure travel experiences you can fit in while on holiday, to make the overall experience all the more memorable. There are so many great adventure activities available in the world to choose from. The only problem is that generally speaking, most of us will only be able to have a relatively small number of adventures, so choose wisely.
Odysseus took an adventurous ten years to return home after the Trojan War due to his run in with Poseidon. You don't need ten years of your life to complete all of these 10 adventure travel experiences. One month all up and you could go from having done none of them, to having completed them all. Then again it may take you ten years to fit them all in. It's probably better to spread them out anyway.
Here are 10 adventure travel activities/experiences to think about:
1. Climb a Mountain
What's the name of a decent size mountain in your part of the world? Have you climbed it?
Consider a mountain with a bit of a reputation. Then put a plan together to climb it. What about climbing one of these mountains?
Africa – Mt Kilimanjaro (5896m) (Tanzania); Table Mountain (1085m) (South Africa)
Australia – Mount Ossa (1617m) (Tasmania); Mt Gower (875m) (Lord Howe Island)
Coast Rica – Cerro Chirripo (3820m)
France – Mont Blanc (4807m)
Italy – Dolomites; Mount Vesuvius (1280m)
Jamaica – Blue Mountain Peak (2256m)
Japan – Mt Fuji (3776m)
Malaysia (Borneo) – Mt Kinabalu (4095m)
Nepal – Mount Everest (8848m)
New Zealand – Mt Cook (3724m); Mt Taranaki (2518m); Mt Aspiring (3033m)
Russia – Mt Elbrus (5642m)
Scotland – Ben Nevis (1344m)
Switzerland – The Matterhorn (4478m)
Tahiti – Mt Aorai (2066m)
USA – Diamond Head (232m) (Hawaii)
I climbed Mount Olympus in Greece, though I never made it to the very top 🙁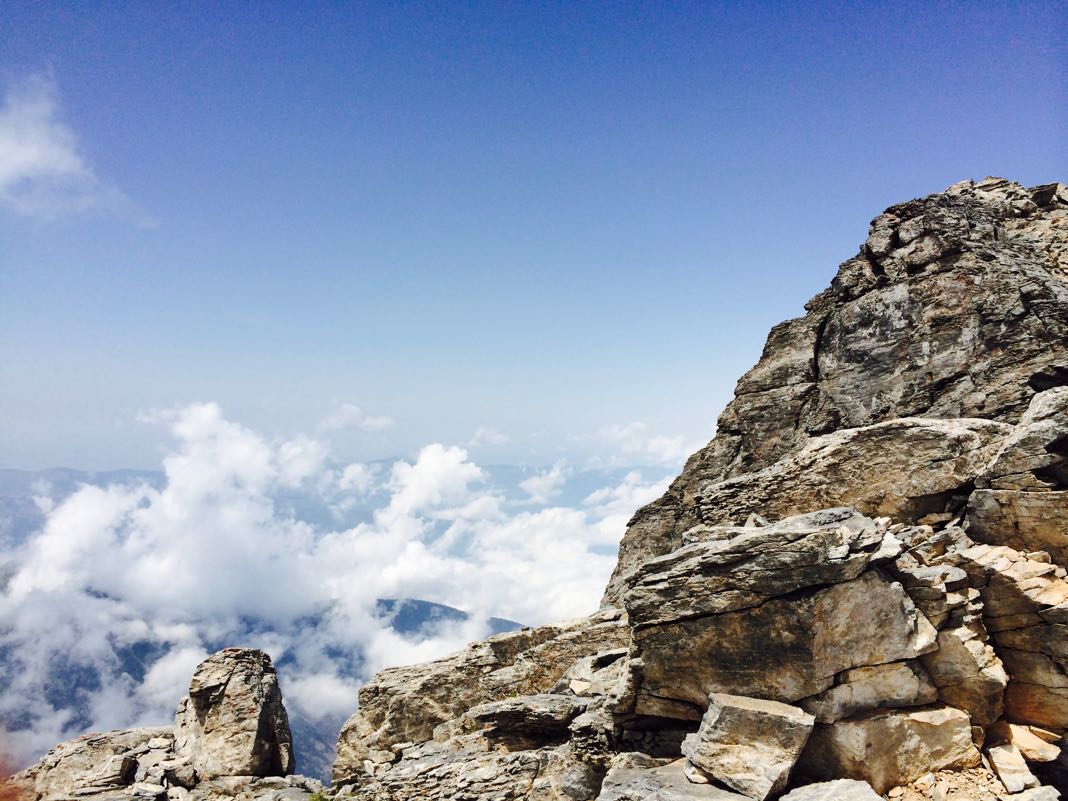 2. Paragliding, Hang gliding or Bungee jumping
I went paragliding in Queenstown, New Zealand. Just as we were about to leap off the mountain, with only a couple of steps to go before we were off the mountain ledge, my instructor shouted out "Stop!". It scared the hell out of me because we were so very close to the end of the ledge. We were so close to jumping off the cliff.
We had a tangle/knot in the chute and had to back up. We walked back and he somehow managed to lower the chute and fix the problem. Then we started again. When we took off and everything looked ok, it was a massive relief. I was so close to calling it off.
I have to say, I enjoyed paragliding much more than skydiving. It's quite relaxing because once you're safely off the mountain you're comfortably sitting down most of the time.
When I skydived the straps caught my crotch as the parachute opened. The forceful air jerk upwards as the chute suddenly opened meant that the straps between my legs dug in deep. It hurt all the way to the ground. I was extremely happy when my parachuting experience was all over. Paragliding on the other hand felt very relaxing.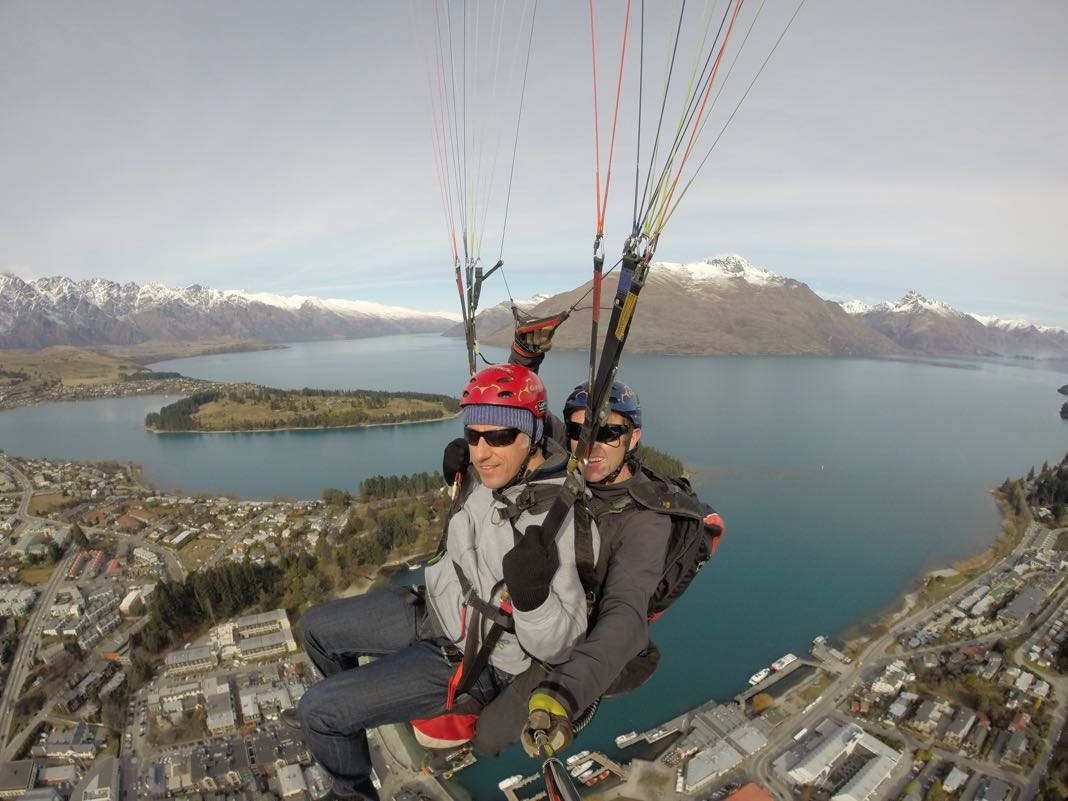 3. Scuba-diving
Every adventurous person or wannabe should be scuba-diver certified. Then the world is your oyster. Here I'm diving the Rainbow Warrior in New Zealand.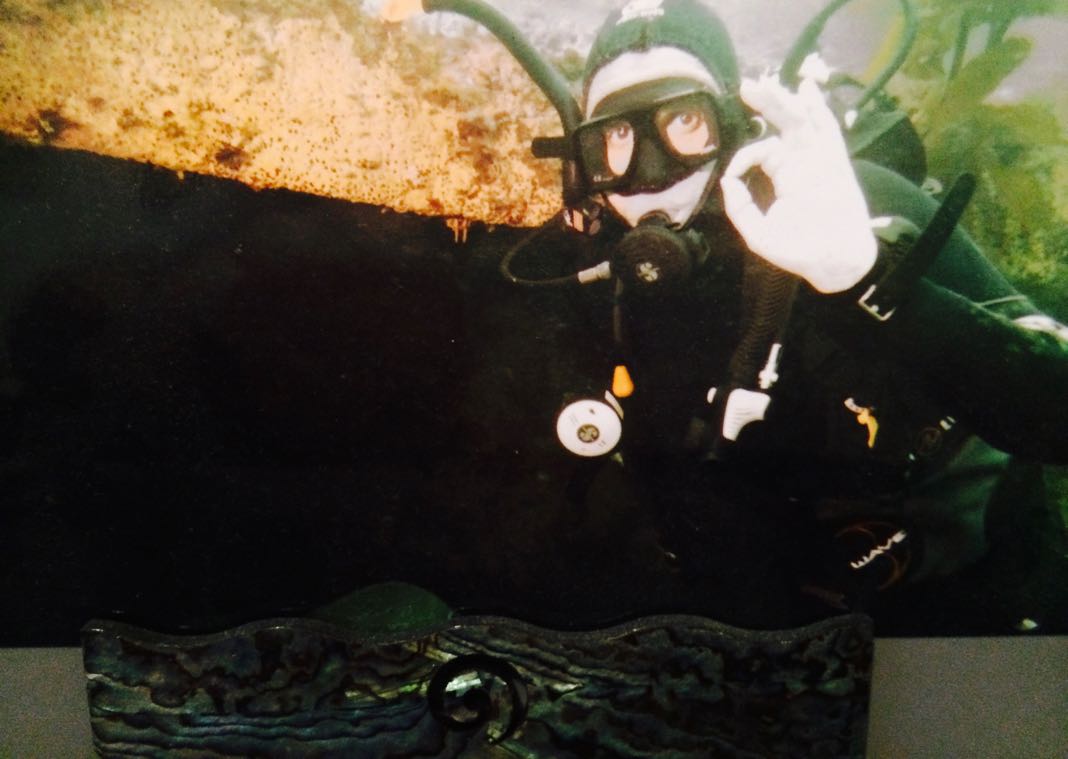 4. Skydiving
Skydive somewhere special. I did my sky dive in Byron Bay, Australia.
5. Skiing or Snowboarding
Have you ever seen the snow? This is a great way to experience it. It took me a long time to get to the snow. I've always been a beach person.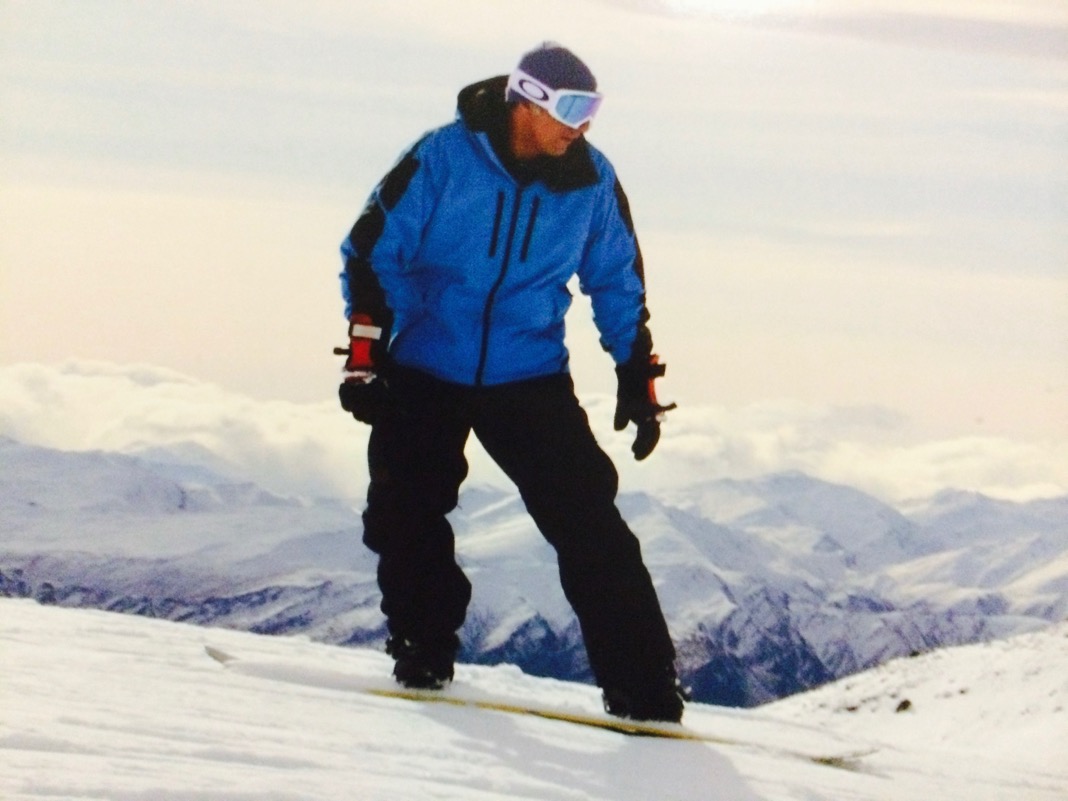 6. Rock, Canyon, Cave, Waterfall, Glacier or Gorge Adventure
Australia – Uluru; Kings Canyon; Karijini National Park miracle mile
Argentina & Brazil – Iguazu Falls
Caribbean (Aruba) – Arikok National Park
China – Tiger Leaping Gorge
Croatia – Plitvice Lakes; Paklenica National Park
Greece – Meteora; Samara Gorge (Crete); Kalymnos Island
Guyana – Kaieteur Falls
New Zealand – Franz Josef Glacier; Fox Glacier; Waitomo Caves
Thailand – KrabiUSA – Grand Canyon (Arizona); The Narrows (Zion National Park); Paria Canyon (Arizona/Utah)
Venezuela – Angel Falls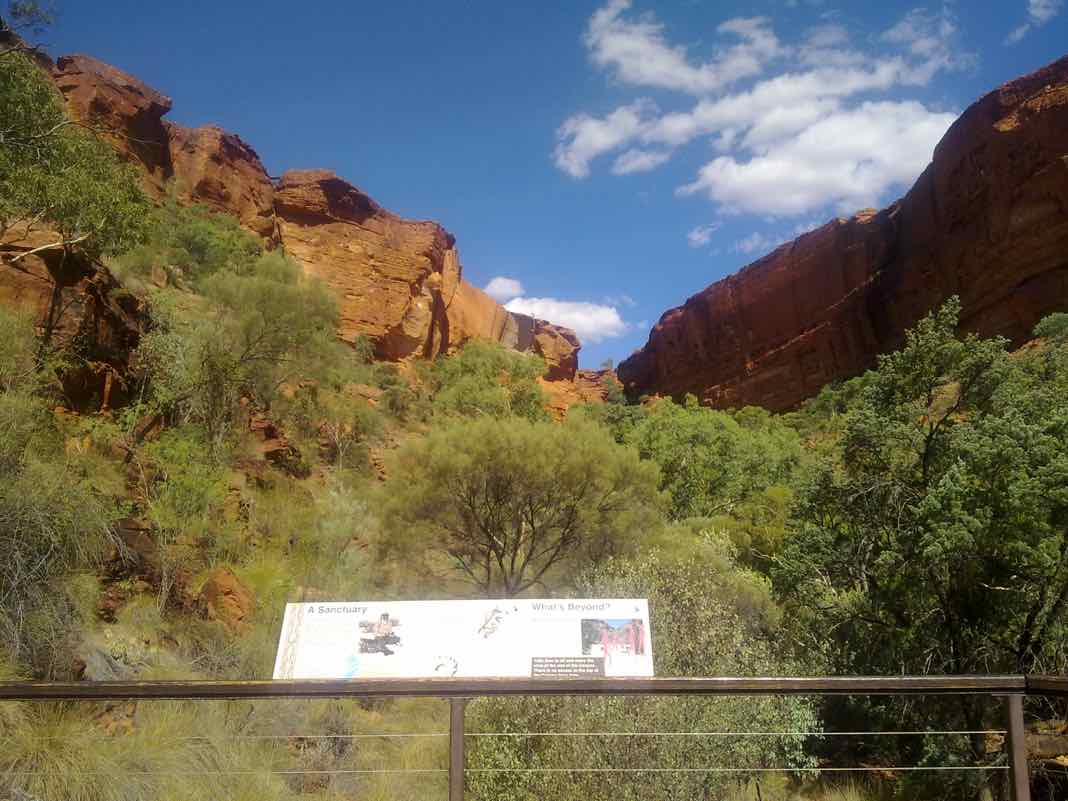 7. Surfing, Windsurfing, or Kiteboarding
I'm in awe of surfers.
Surfing looks like it would be great fun and it looks super cool, even just carrying a surf board. I envy surfers so much.
8. Multi-day Hike
Australia – Overland Track or South Coast Epic (Tasmania); Thorsborne Track (Hinchinbrook Island)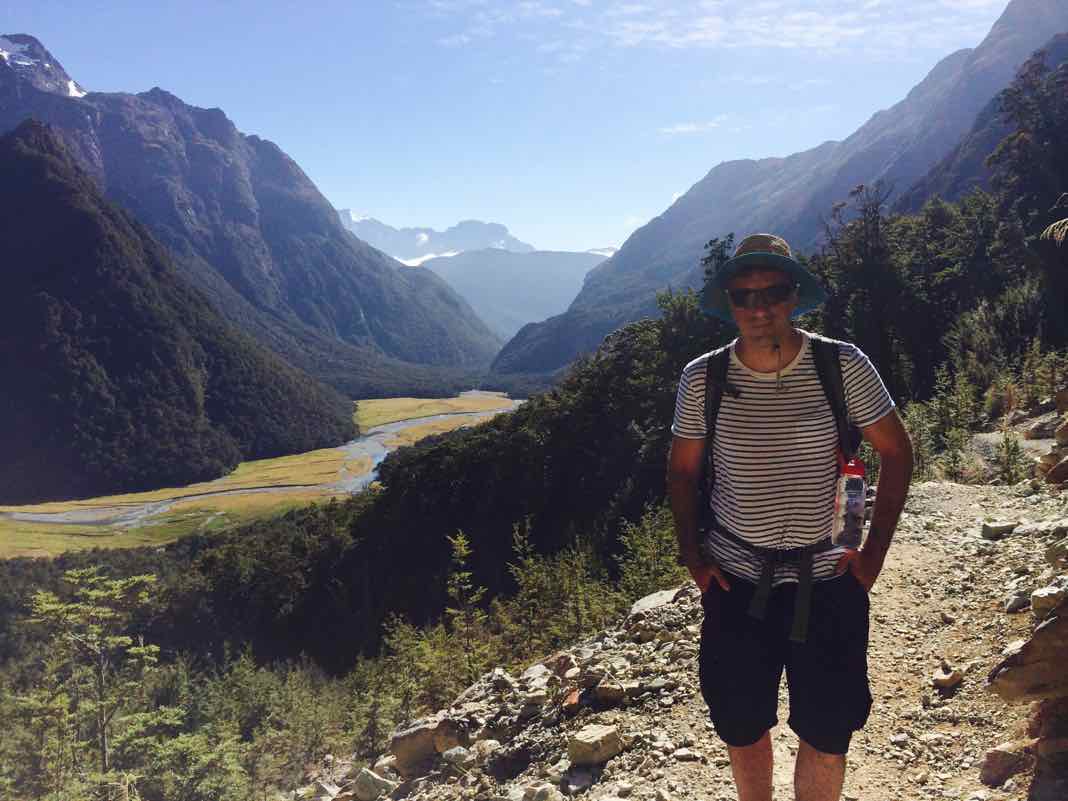 Bhutan – Druk Path Trek
Canada – West Coast Track
Chile – Patagonia; Torres del Paine
China – The Great Wall
Costa Rica – Uran Chirripo Loop
France (Corsica) – G20
Greece – Peloponnese
Germany – Rennsteig
Iceland – Laugavegur Trail
New Zealand – The Milford Track and Routeburn Track; Hollyford Track; Kepler Track
Papua New Guinea – Kokoda Track
Peru – Inca Trail
South Africa – Kruger National Park
USA – The Grand Canyon: Rim to Rim; Kalalau Trail (Hawaii); John Muir Trail (California)
Venezuela – Roraima, The 'Lost World'
Choose a scenic destination which requires at least three days to walk it.
9. White Water Rafting
Australia – Tully River
Equador – Upano River (from the Andes to the Equadorian Amazon)
Montenegro – Tara River Canyon
Phillippines – Pagsanjan River
Nepal – Sun Kosi River
New Zealand – Take your pick from a wide variety of great rivers
USA – Colorado River (Arizona); San Juan River (Utah)
10. Ride a friendly four-legged animal
Go for a ride on a horse, elephant, camel or donkey.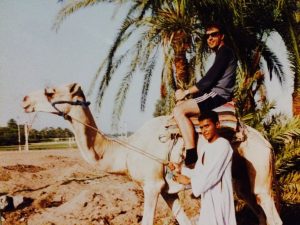 Reminder:
Sometimes we need to remind ourselves that planet earth is made for adventure. You just need a plan and some money to do what you want, where you want. This is the hardest part.
Big and small adventures are out there just waiting for someone to do them. There's no need for anyone to anger Poseidon.
The Greek Gods are cruel. With all the great travel adventure experiences to do on planet Earth, they've given most of us only a taste of adventure paradise.
This is why reading books, travel websites and magazine articles is so enjoyable. Imagination is powerful and in many cases reading about adventure experiences is even better than doing it yourself. If you've ever read the book "Into Thin Air" you'll know what I'm talking about.
Now for the lucky few, get on your horse and do something adventurous!
I've actually lied to you. The number one best adventure travel experience is shown below. Forget about going to the moon. This beats it hands down.
Sailing around the world is the No. 1 Adventure Travel Experience
Poseidon would agree