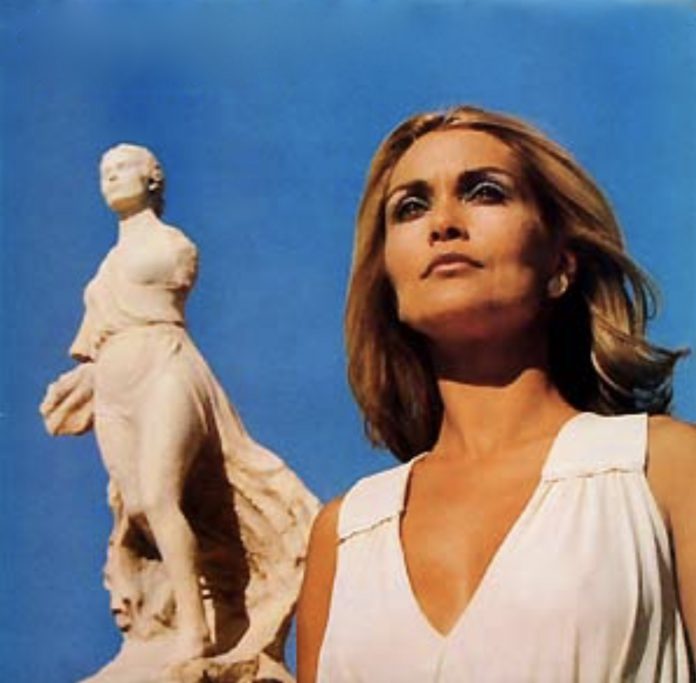 All of these movies and television series with classical cythology theme were created prior to 1980.
The Aphrodite Inheritance (1979)
TV miniseries – 8 episodes
It seems as though the Greek Gods and Goddesses are based in Cyprus. Could the beauty in the above photo be Aphrodite, the Goddess of Love?
This television series was made after the success of two previous Mediterranean-set series including The Lotus Eaters and Who Pays the Ferryman?. These two series however were set in Crete, whereas The Aphrodite Inheritance was set in Cyprus.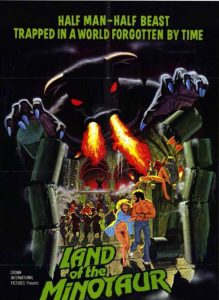 Land of the Minotaur (1976)
Tourists at a Greek archeological site fall into the hands of an evil cult who worship the Minotaur.
Euridice BA 2037 (1975 Greece)
Euridice awaits Orpheus.
Hector the Mighty (1972)
A woman named Helen is kidnapped. The Italian comedy parodies Homer's lliad.
Medea (1970)
Directed by Pier Paolo Pasolini.
Fellini Satyricon (1969)
Worth seeing for the forced battle against a gladiator disguised as a minotaur in a giant labyrinth.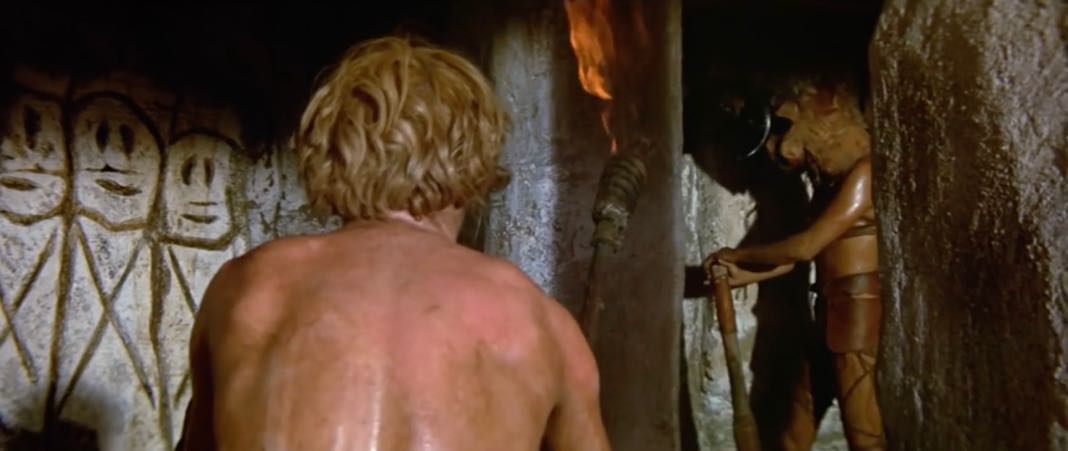 Oedipus Rex (1967)
Directed by Pier Paolo Pasolini.
Oedipus the King (1967)
The Gorgon (1964)
A snake-haired Gorgon terrorises a small European village by turning people to stone.
7 Faces of Dr. Lao (1964)
One of the faces to look out for is Medusa. The head of Medusa contributed to the film being nominated for an Academy Award for best Special Visual Effects.
Contempt (1963)
Michael Cacoyannis "Greek Tragedy" Trilogy (1962-1977)
Electra (1962) – The film won the 1962 Cannes Film Festival fro Best Cinematic Transposition.
The Trojan Women (1971) – Deals with the suffering created by the Trojan Wars.
Iphigenia (1977) – The Goddess Artemis gets her revenge.
Tintin and the Mystery of the Golden Fleece (1961)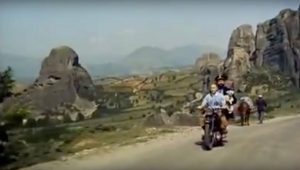 An inheritance leaves Tintin with a ship named the Golden Fleece. The added bonus in this movie is that it has scenes filmed in Greece like this one showing Meteora in the background.
Antigone (1961)
Stars Irene Papas
Black Orpheus (1959)
Oedipus Rex (1957)
The land ruled by King Oedipus is plagued by ill-fortune. The movie is a stage recording with actors wearing masks like they did in ancient Greek plays.
Pandora and the Flying Dutchman (1951)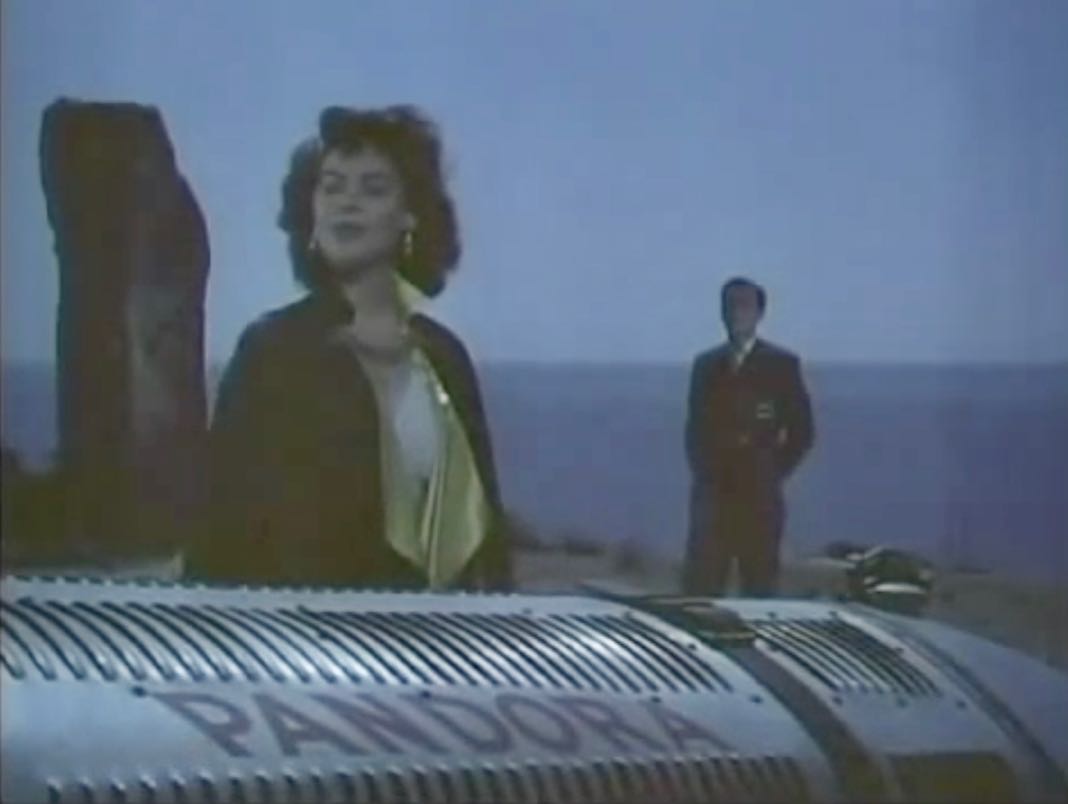 Notice the car named Pandora.
Meet me on Cassiopeia (1951 Denmark)
Known as Mød mig paa Cassiopeia in Denmark
Down to Earth (1947) and Xanadu (1980) seem to have obtained inspiration from this movie.
Orpheus (1950)
One Touch of Venus (1948)
A window cleaner kisses a statue of Venus to life.
Down to Earth (1947)
Mr. Doodle Kicks Off (1938)
Night Life of the Gods (1935)
Statues of Greek Gods come to life in prohibition era New York. Based on the novel by Thorne Smith.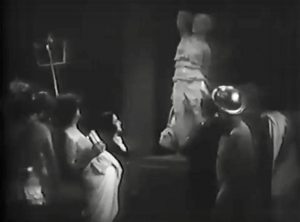 Pandora's Box (1929)
LuLu is so beautiful that men can't resist her. Delves into the the root of all evil.
"The Greek Gods created a woman… Pandora
Helena (1924)
A German silent movie based on the lliad by Homer.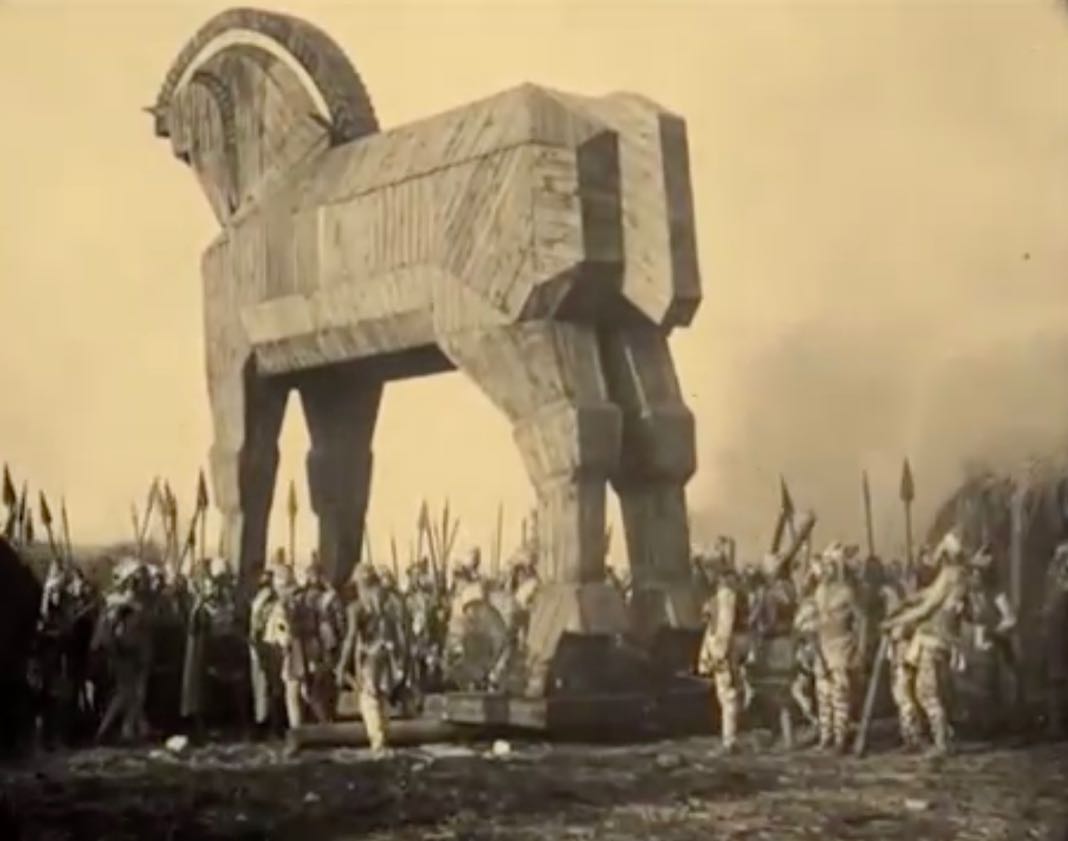 L'Odissea (1911)
Italian silent film of Homer's 'The Odyssey'.