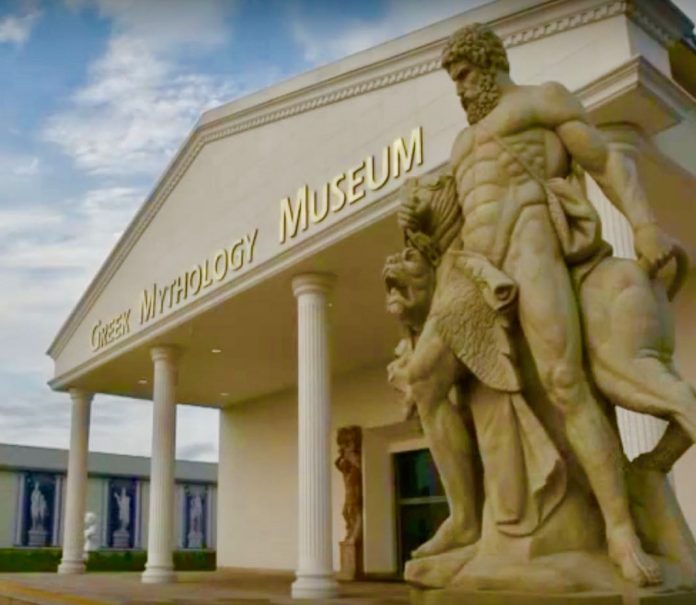 The Greek Mythology Museum in Jeju Island (South Korea) has 7 interesting galleries including:
The Creation Gallery
The Olympus Gallery
The Oracle Gallery
The Hero Gallery
The Human Gallery
The Love Gallery
The Greek Village
The museum also gives visitors the opportunity to dress up in an ancient Greek costume. What a great way to pay some respect to the Greek Gods.
Jeju Island is known as the "Island of the Gods" and when you think about it, it makes perfect sense. The South Koreans are pretty smart.
The Ice Museum and Trick Eye 3D Museum
The Trick Eye Museum in Jeju is a prime drawcard for indoor things to do on Jeju. The Trick Eye Museum offers the chance to take some great photos. The Trick Eye Museum is easily combined with a visit to the Greek Mythology Museum and shouldn't be missed.
What else is there to do on Jeju Island?
Loveland
Check out the 140 sculptures representing various sexual positions. Here we have a faun or satyr from Greek mythology having his way with a nymph.
Jeju Island is very popular with Korean Honeymooners.
Visitors need to be at least 18 years old to enter. Anyone bringing kids can leave them in a play area with anime themes. They think of everything on Jeju.
Jeju Island Waterfalls
Jeju possesses great natural beauty. I don't think anyone would disagree after knowing that these beautiful waterfalls exist on Jeju Island.
Delicious Food
Korean food looks delicious. It's almost worth a visit just to taste the food. Yum.
https://youtu.be/cSk37OZ7mqI
There are so many more places to visit on the island. It's Korea's Hawaii.