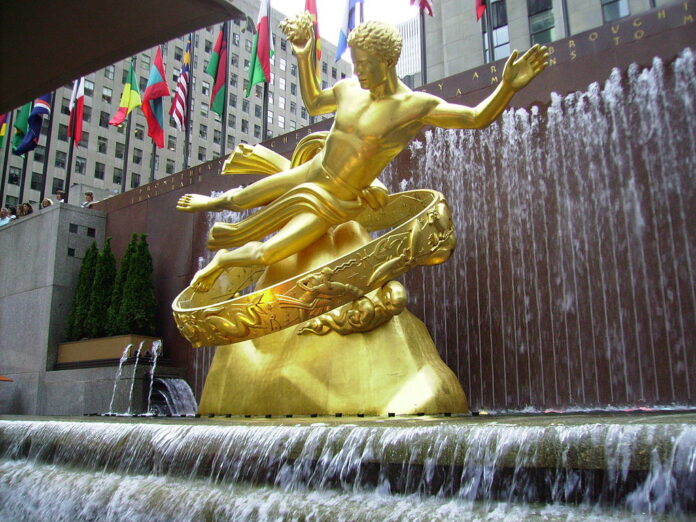 Where can you find water fountains with Greek mythology themes? Well, you can start with these 15 countries.
1. Australia
Apollo Fountain – Hyde Park, Sydney, Australia
This fountain features Apollo in the center with his twin sister Artemis by his side. Theseus and the Minotaur, the half-bull half-man monster can be seen directly behind Apollo.
The incredible water fountain is known as the Archibald Memorial Fountain in Australia.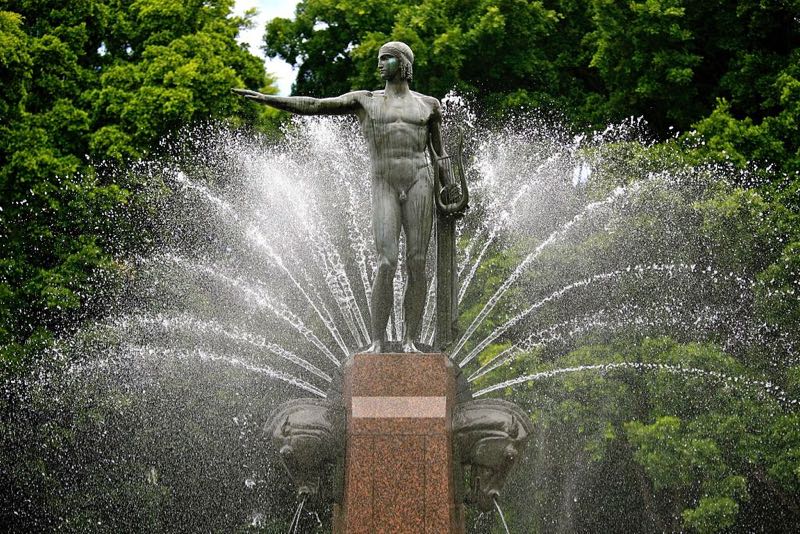 Artemis (Diana), Apollo's twin sister is seen on the left.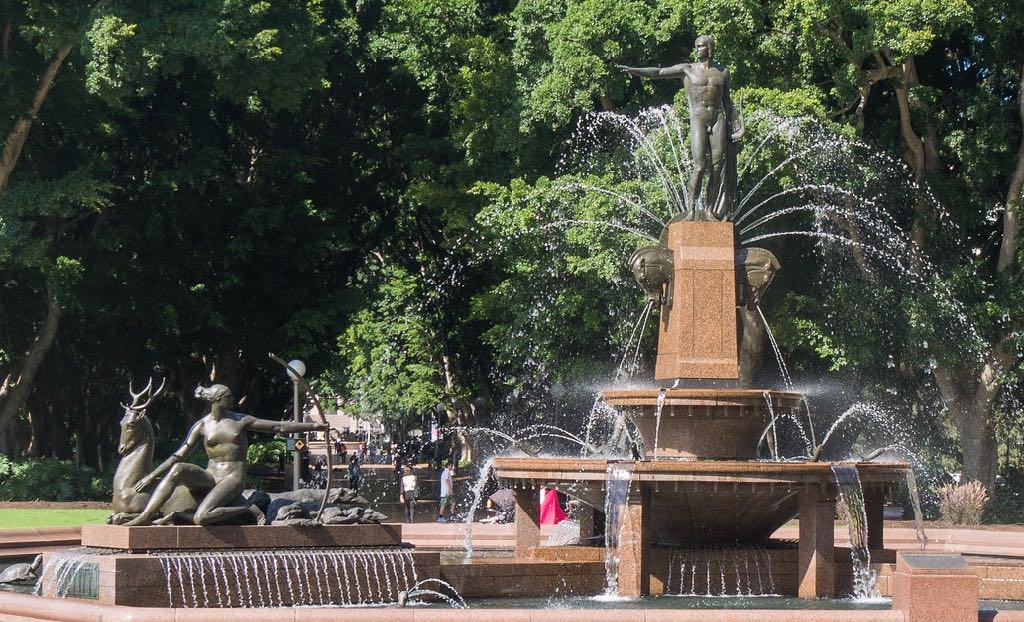 You may be wondering why Apollo has his arm outstretched in Australia? It could be due to the fact that whatever you may believe, you're still under the power of the Greek Gods.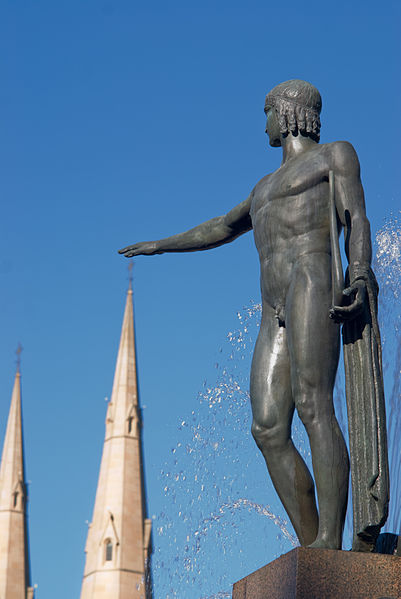 Part of the Archibald Fountain also pays tribute to Theseus, the Greek hero who slew the minotaur, the beast who possessed the head of a bull, and the body of a man.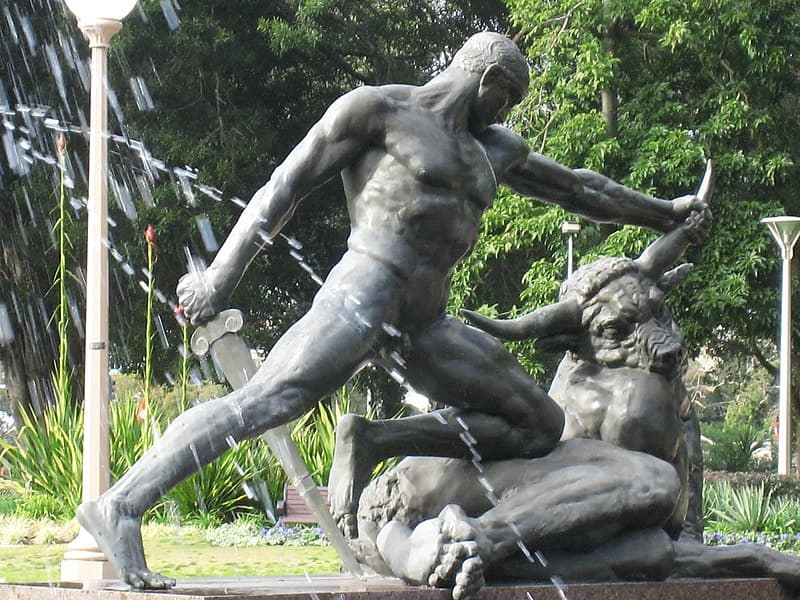 2. Austria
Athena fountain – Situated in front of the Austrian Parliament building (19th-century).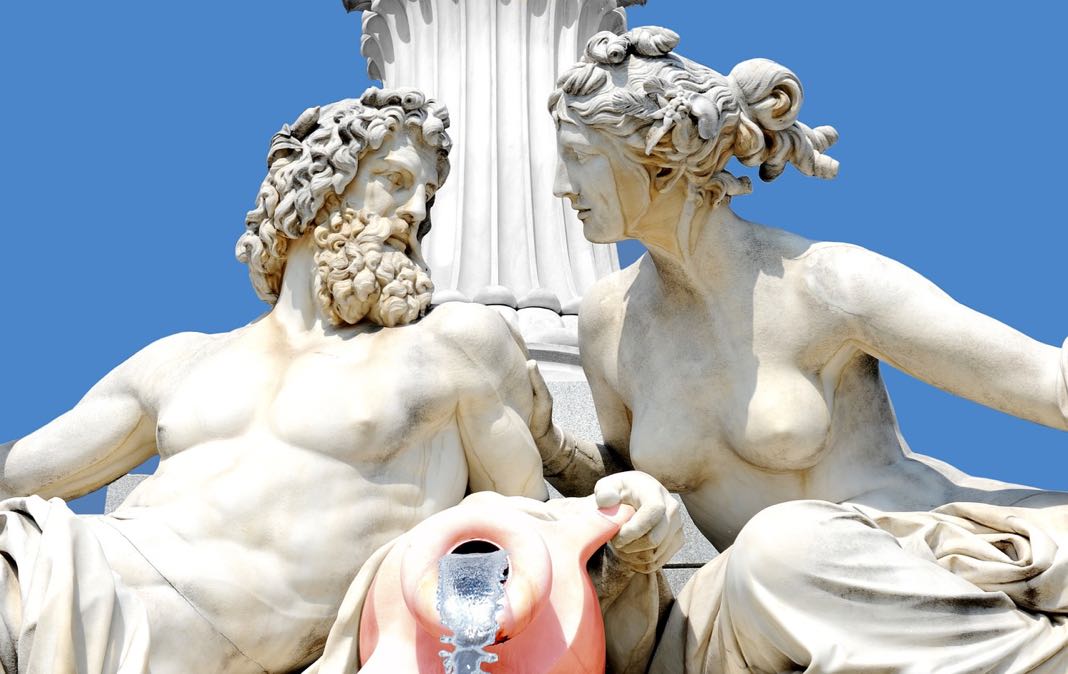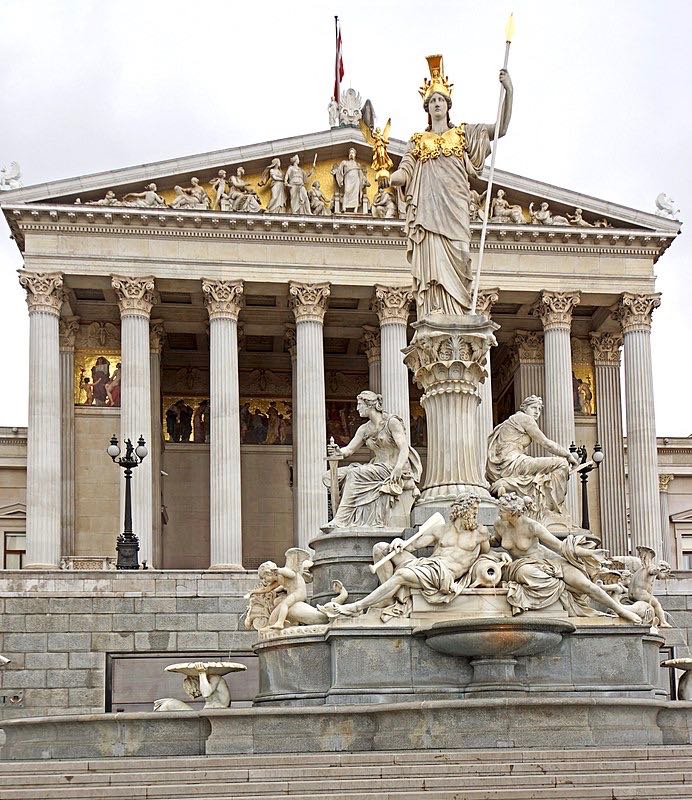 Neptune fountain – Schönbrunn Palace Park, Vienna, Austria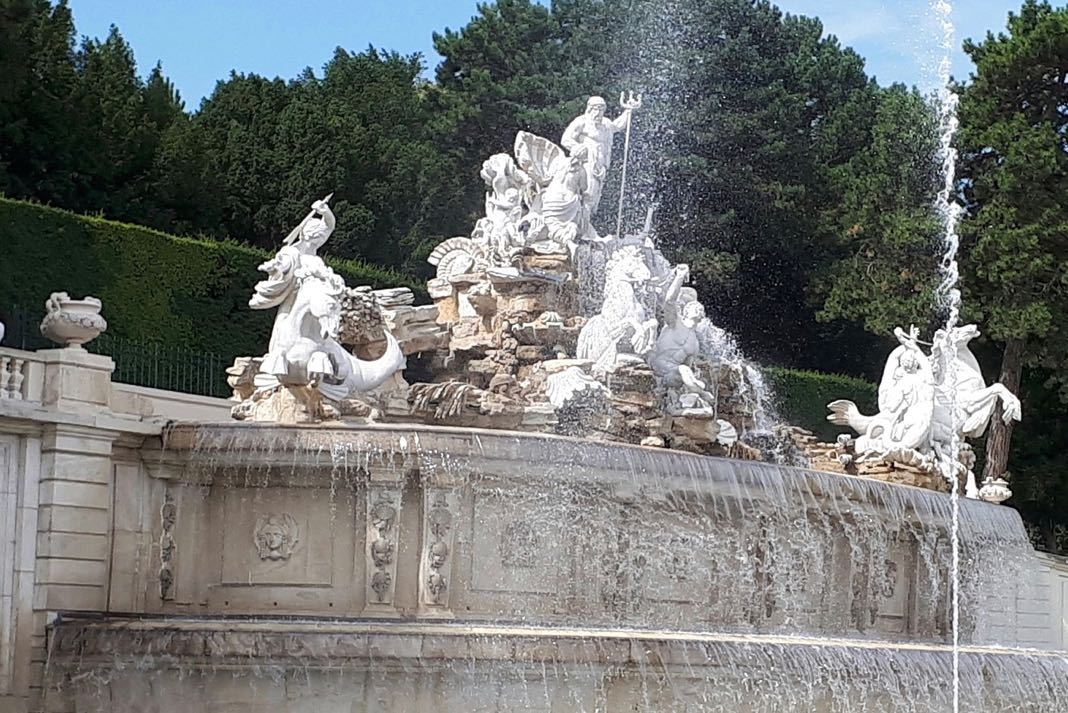 Hercules fountain – Burggarten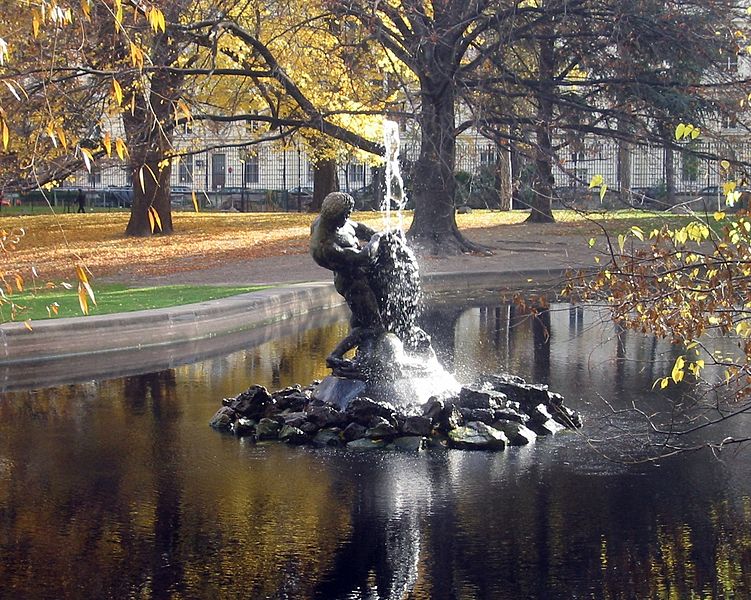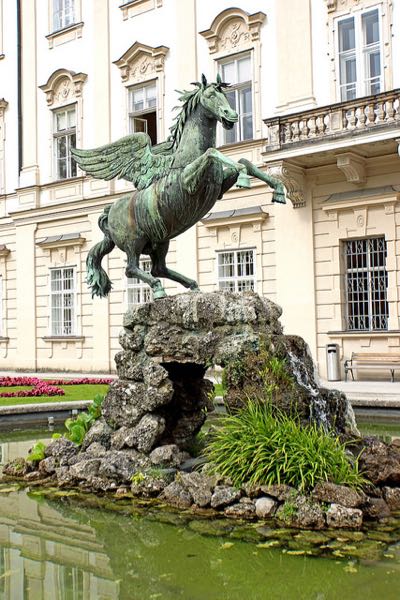 Pegasus Fountain
The winged flying horse from Greek mythology.
3. The Czech Republic
Fountain of Venus (Aphrodite) – Wallenstein Palace and Gardens, Prague (1599)
Olomouc is a city in the eastern province of Moravia in the Czech Republic.
Visitors will be impressed by several baroque & modern fountains including: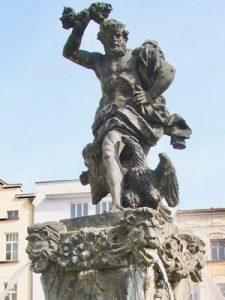 Greek Myth Fountains in Olomouc
Jupiter (Zeus) Fountain – Olomouc
Hercules Fountain – Olomouc
Mercury (Hermes) Fountain – Olomouc
Neptune (Poseidon) Fountain – Olomouc
The Triton Fountain – Olomouc
Arion Fountain – Olomouc
4. England
Atlas Fountain – Castle Howard, England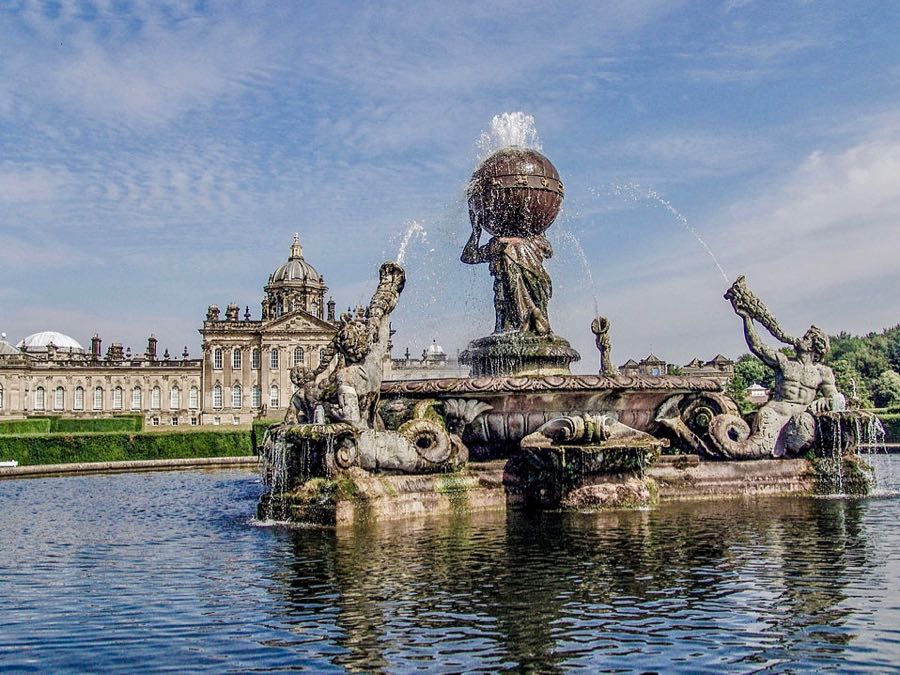 Neptune Fountain – Cheltenham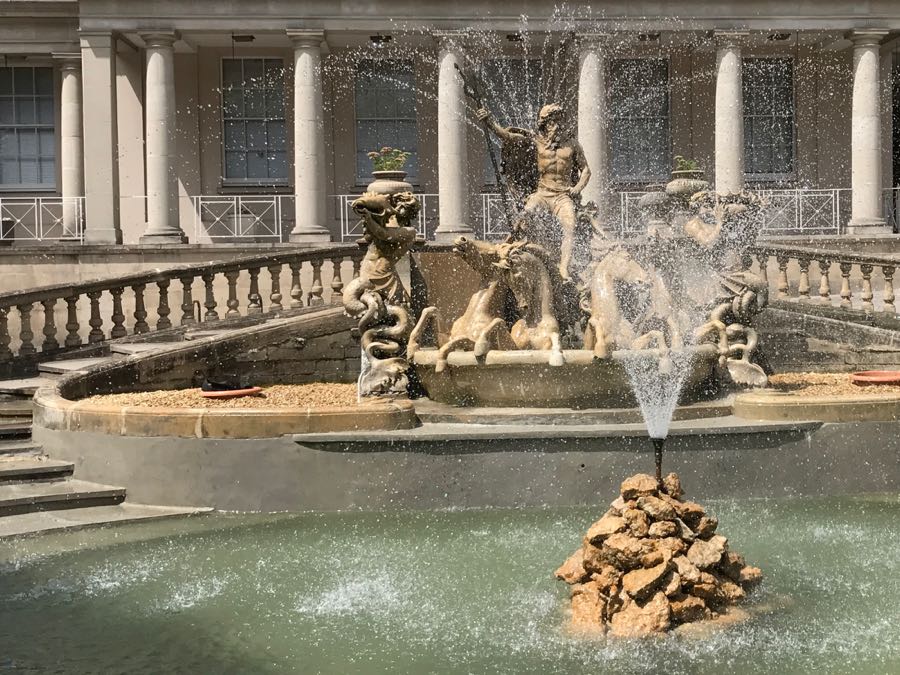 The Perseus Fountain – Witley Square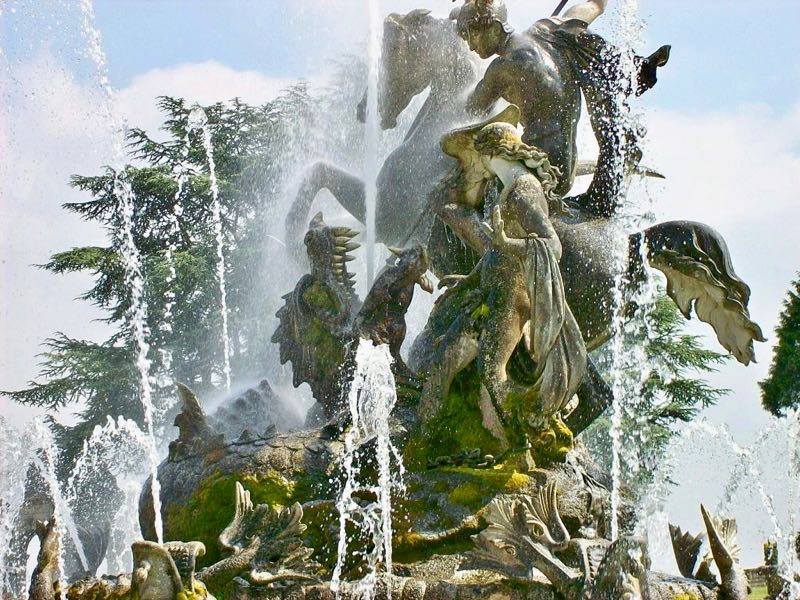 Perseus Fountain – Holkham Hall, Norfolk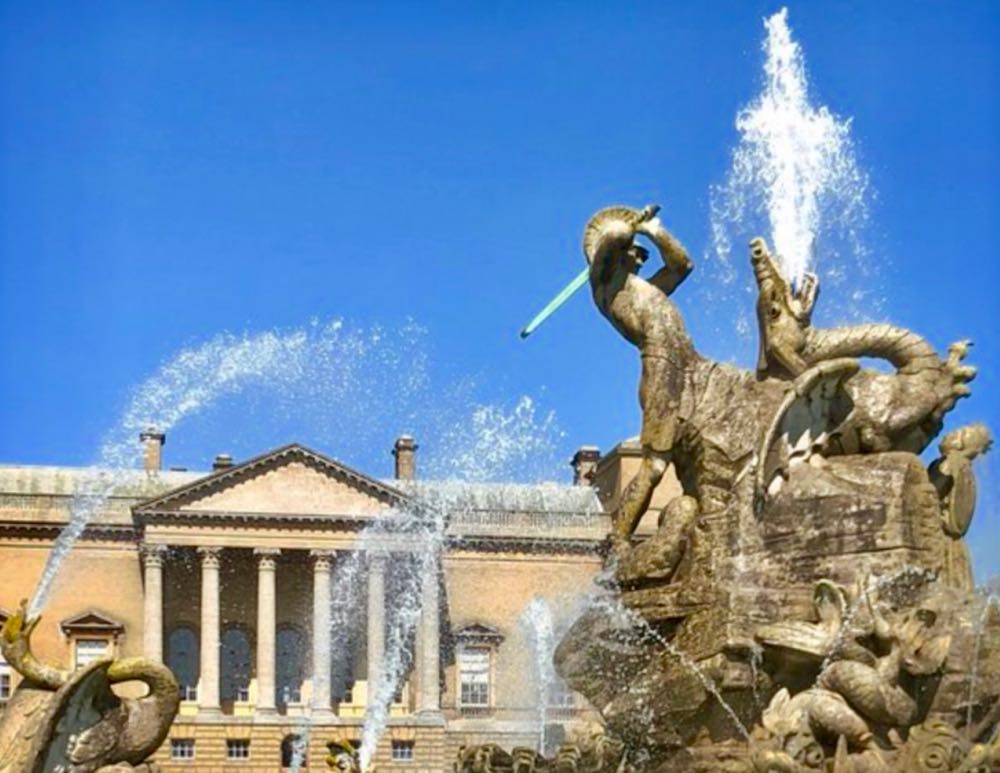 I've seen a few statements on the Internet saying it is St. George defeating the dragon.
If that's the case then why does the Holkham Hall website say it's Perseus?
5. France
Fountain of Apollo (Le Bassin d'Apollon) – Palace of Versailles, France (c. 1668-1671)
Greek God Apollo rises from the water together with his four-horse chariot.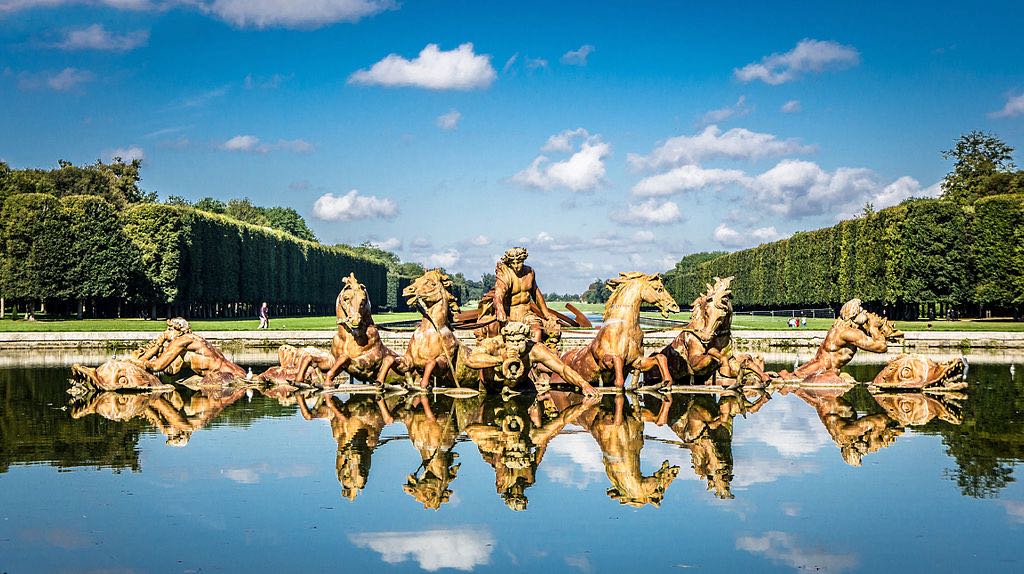 Fountain of the Three Graces – Place de la Bourse, Bordeaux, France (1864)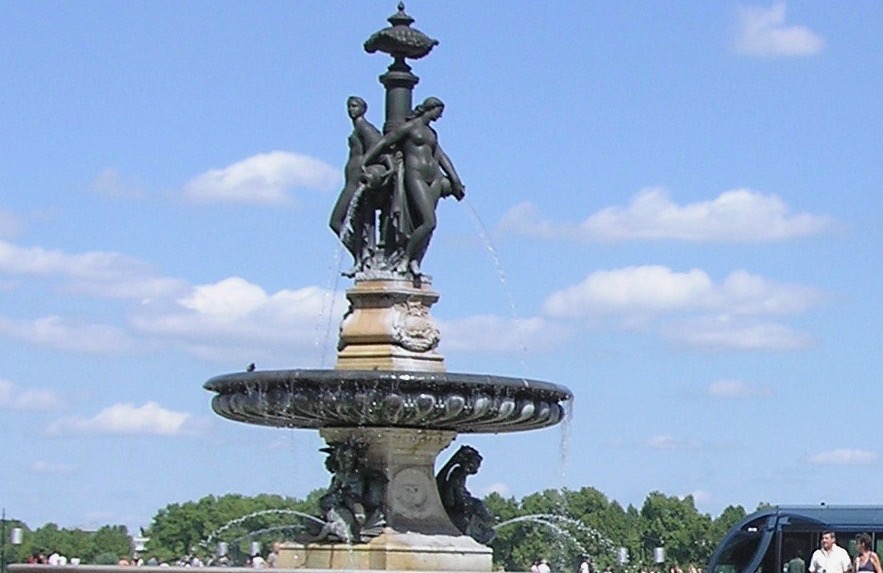 Fountains representing Neptune & Amphitrite – Place Stanislas, the French city of Nancy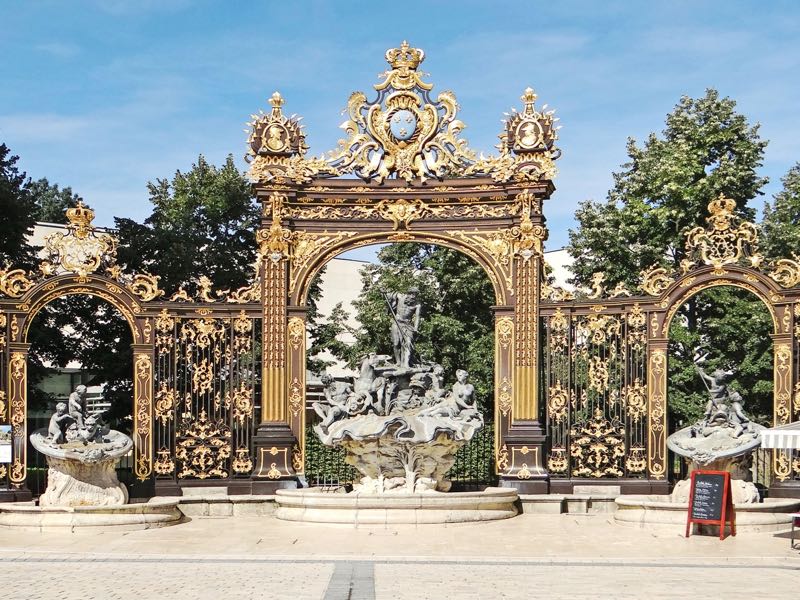 6. Germany
Neptune fountain (Neptunbrunnen) – Berlin, Germany (1891)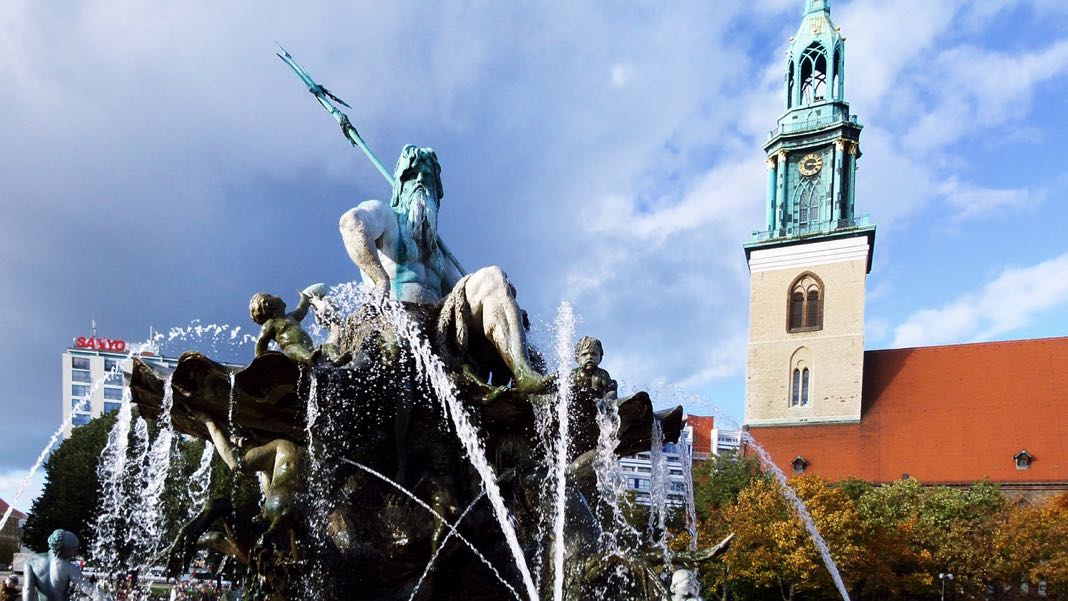 Perseus fountain – Grottenhof, Residenz, Munich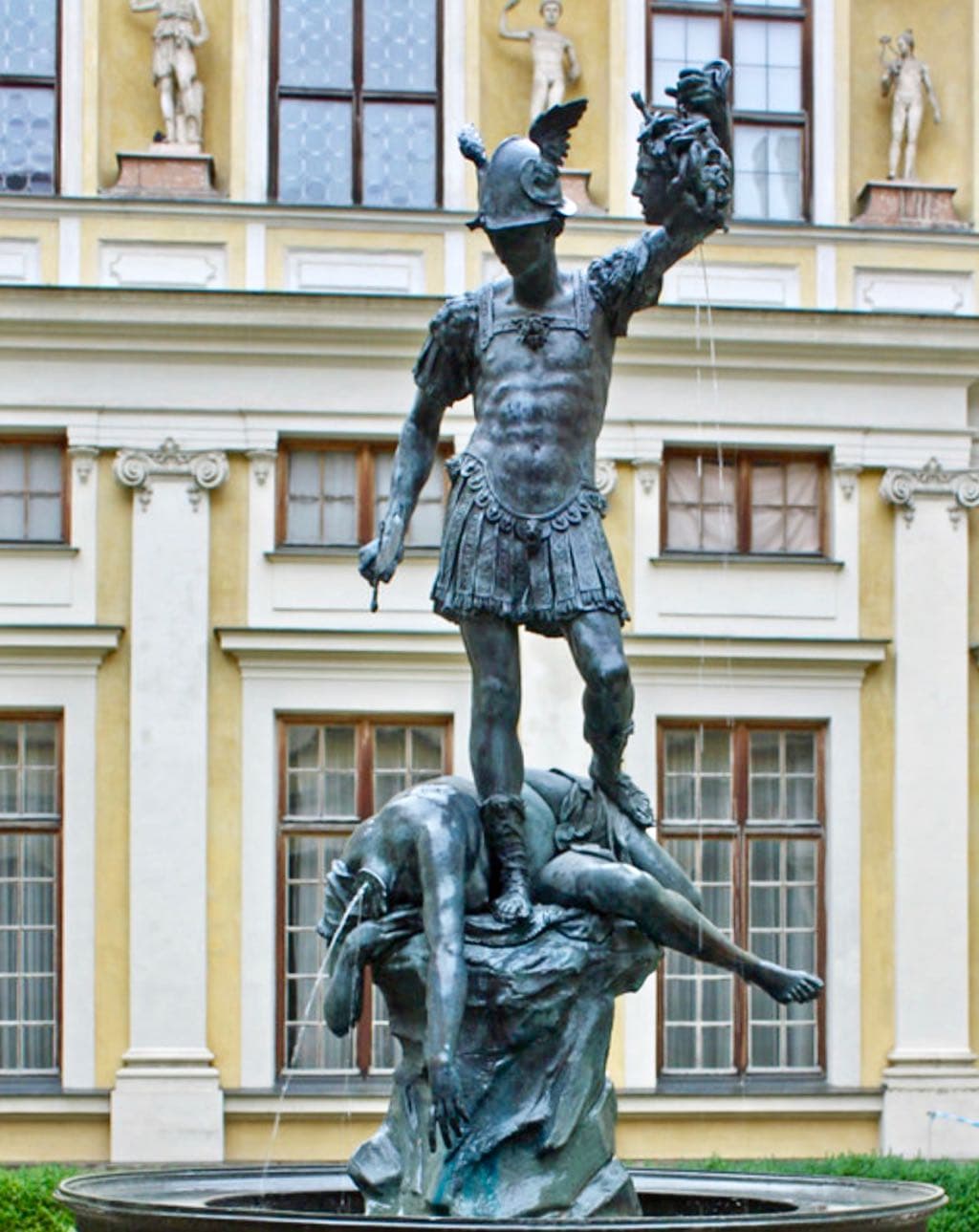 Medusa fountain – Berlin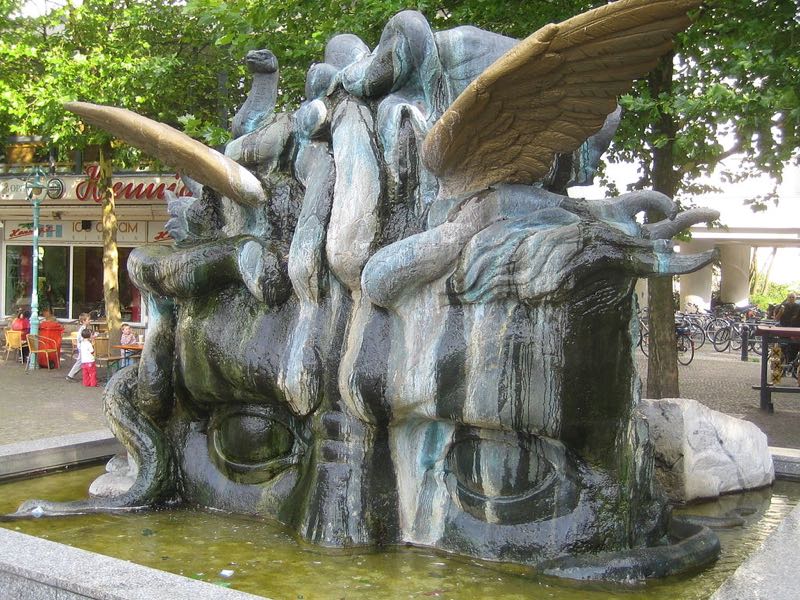 Centaur Fountain – Fürth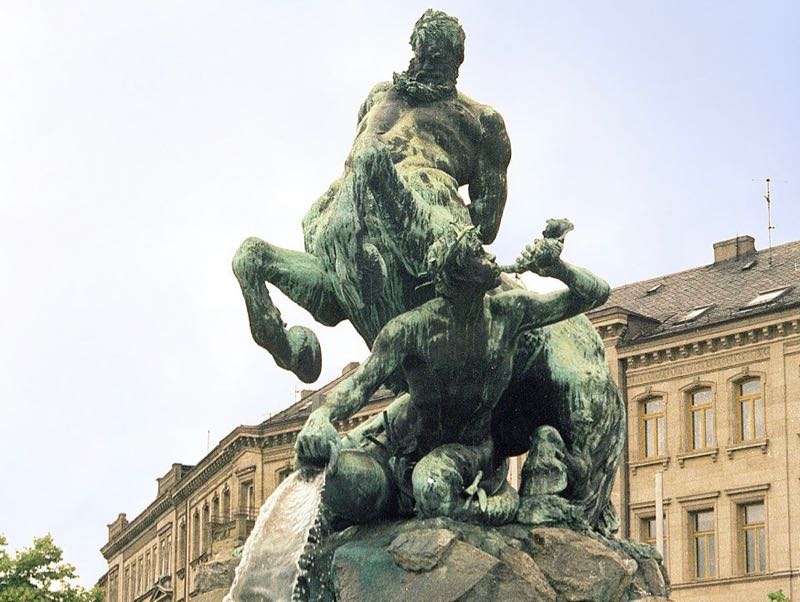 Hercules Fountain – Augsburg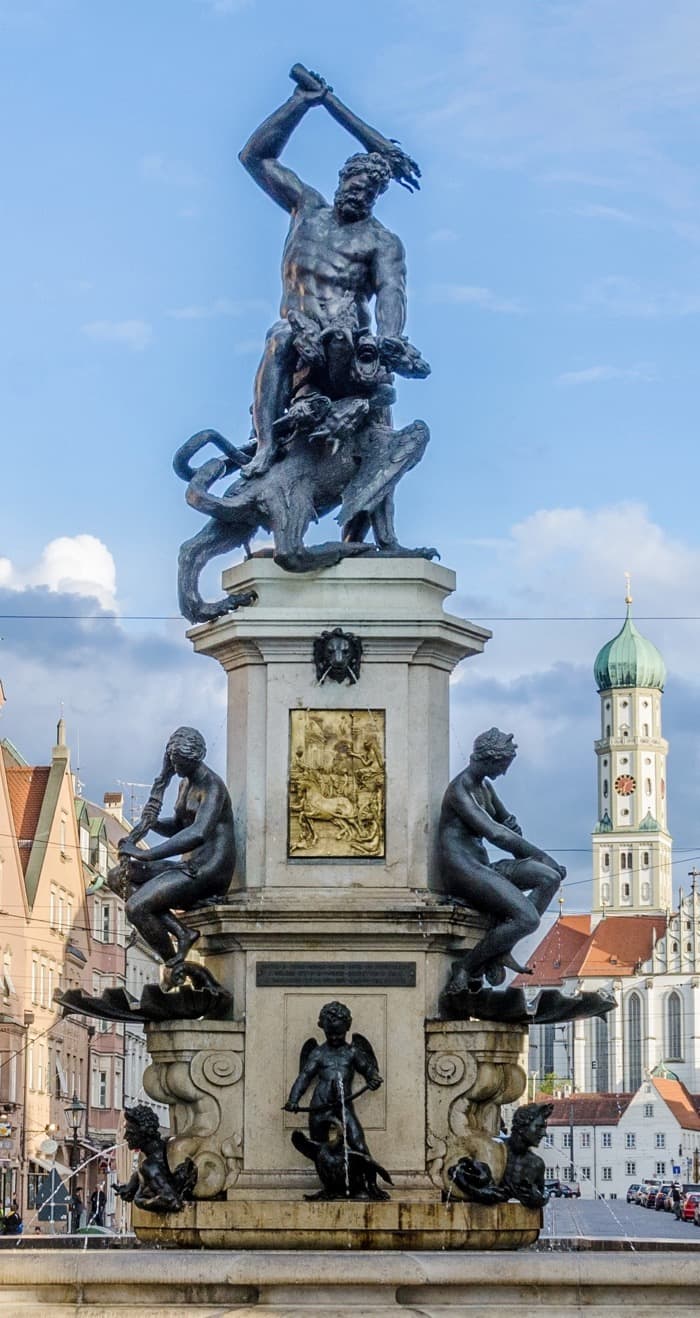 Mercury Fountain – Augsburg
Augsburg also has a fountain dedicated to Mercury, God of trade.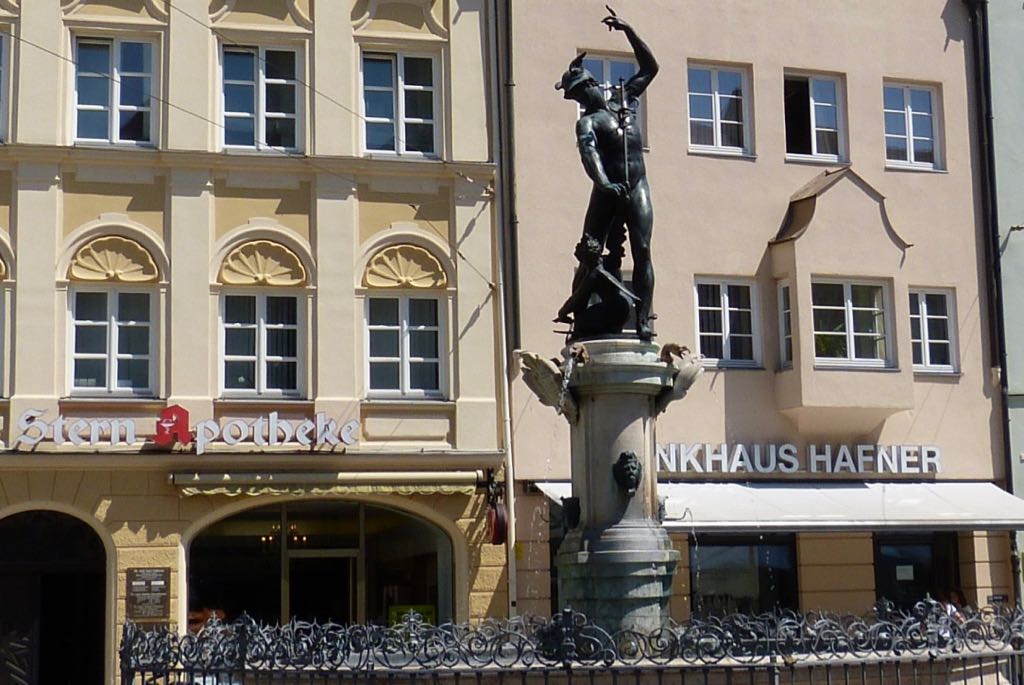 7. Greece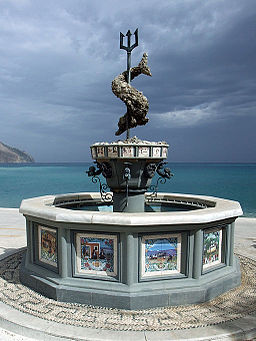 Fountain of Poseidon (Neptune) – Diafani, Karpathos
Lions Square and Morosini Fountain – Heraklion, Crete
The Morosini fountain also goes by the name Liontaria (meaning lions) in Crete.
The erection was ordered in 1628 by Francesco Morosini, governor of Crete. This is how the name came about.
The basin is supported by four marble lions. It also used to have a marble statue of the god Poseidon holding a trident, however, in the years during the Turkish occupation, it ended up being destroyed.
Sculpted reliefs on the basin display themes from Greek mythology.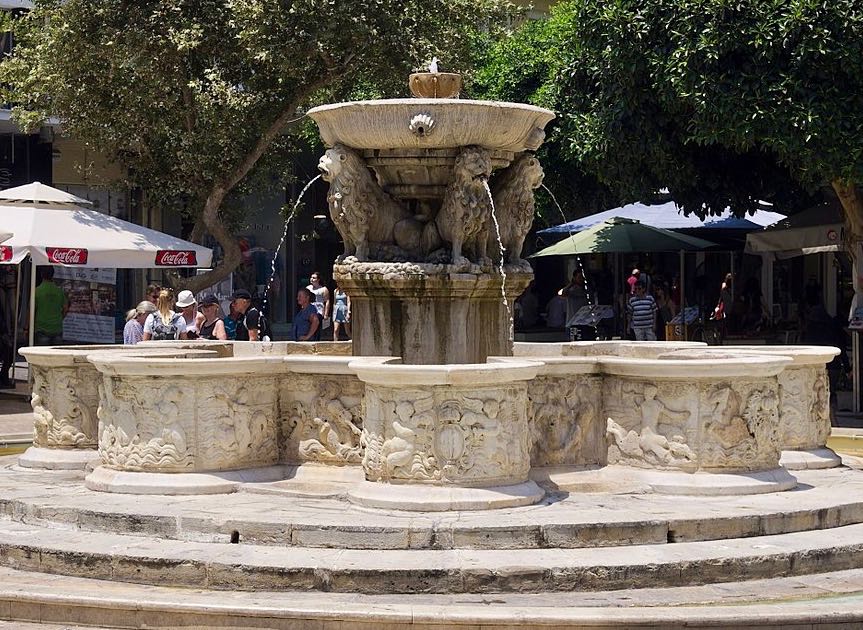 I know what you're probably thinking. Greece was once home to the Greek Gods and this is all they can come up with. What happened?
Pegasus Fountain – Pegasus Square in New Corinth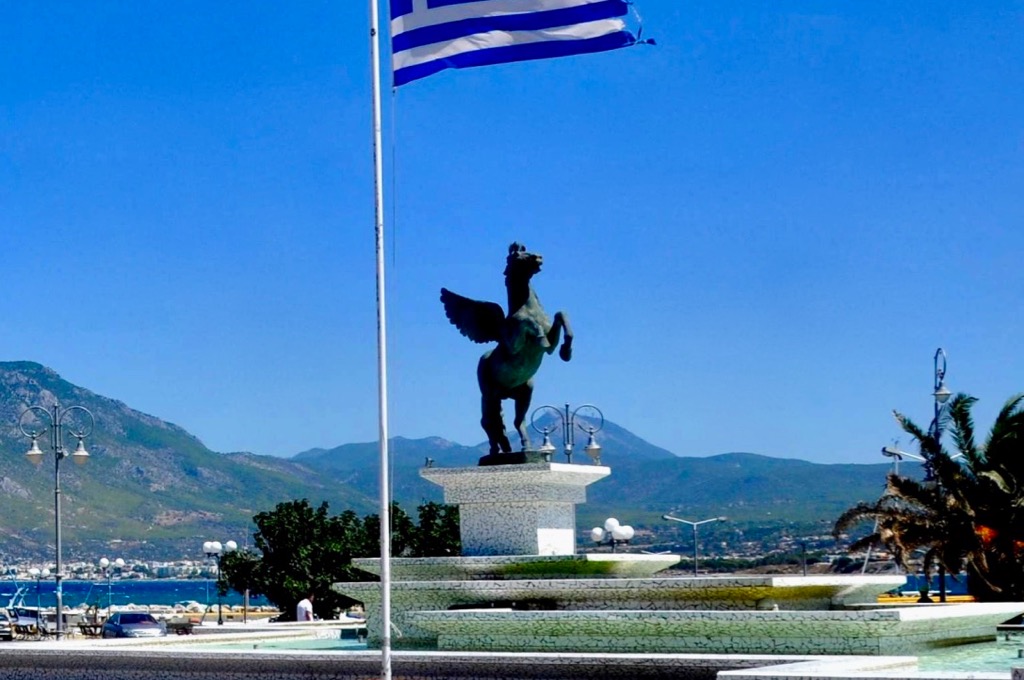 8. Italy
Fontana de Trevi (or Trevi Fountain) – Rome (1732-1762)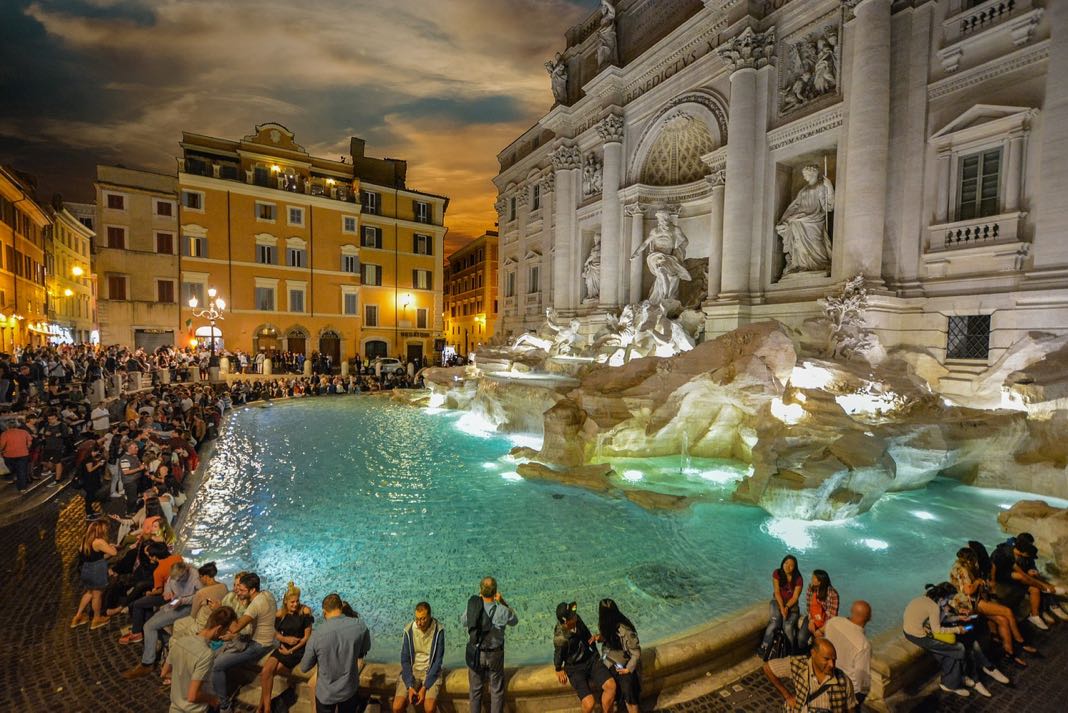 This fantastic fountain dedicated to the God of the sea was erected by Nicola Salvi in 1732.
Triton fountain – Piazza Barberini, Rome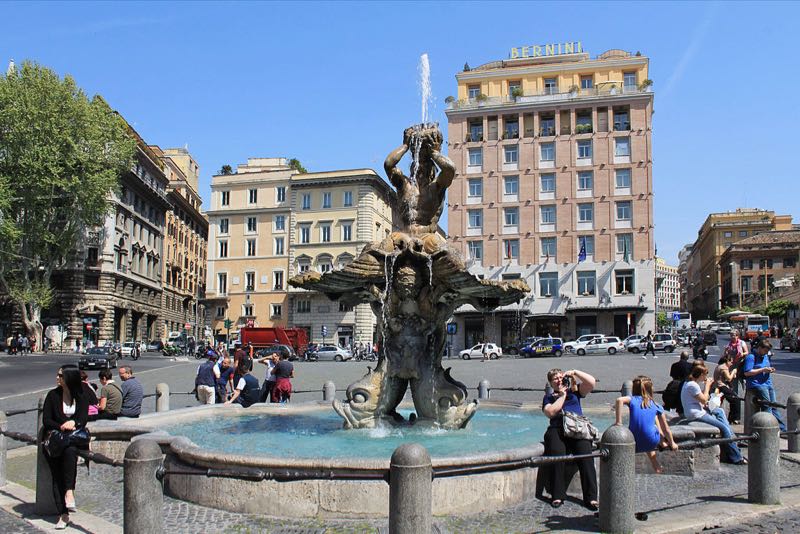 Italy has quite a few fountains dedicated to Neptune.
I have created a separate post showing the 10 Best Neptune Fountains in Italy. Some of these include:
Fountain of Neptune (Poseidon) – Piazza della Signoria, Rome (1575)
Fontana del Nettuno (Poseidon) fountain – Piazza del Popolo, old city centre, Rome
Fountain of Neptune (Poseidon) – Piazza Navona, Rome (1873-1878)
Neptune (Poseidon) fountain (Fontana di Nettuno) – Piazza del Nettuno, Bologna (1566)
Fountain of Neptune (Poseidon) – Piazza dell'Unità, Messina (1557)
Fountain of Neptune (Poseidon) – Palazzo Vecchio, Florence (1565)
Fountain of Neptune (Poseidon) – Municipio square, Naples (1600)
Diana (Artemis) fountain – Piazza Archimede, Old Town of Syracuse, Sicily, Italy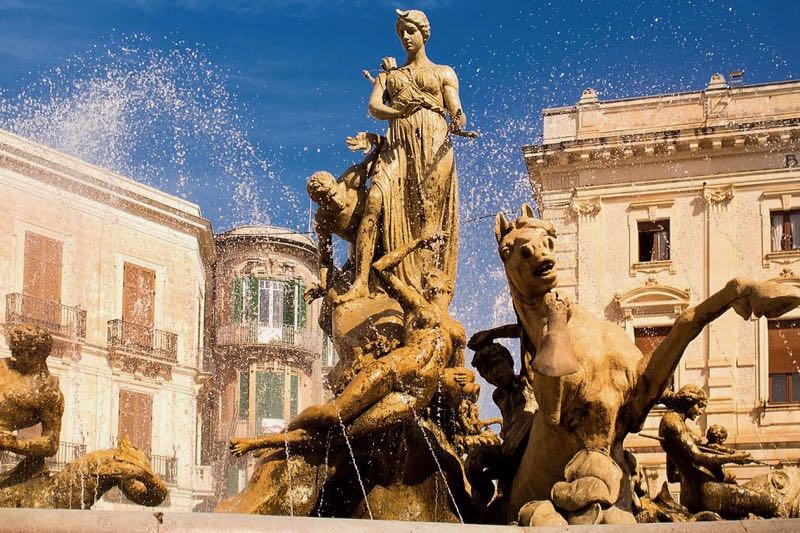 9. Mexico
Hermes Fountain and Fountain of Aphrodite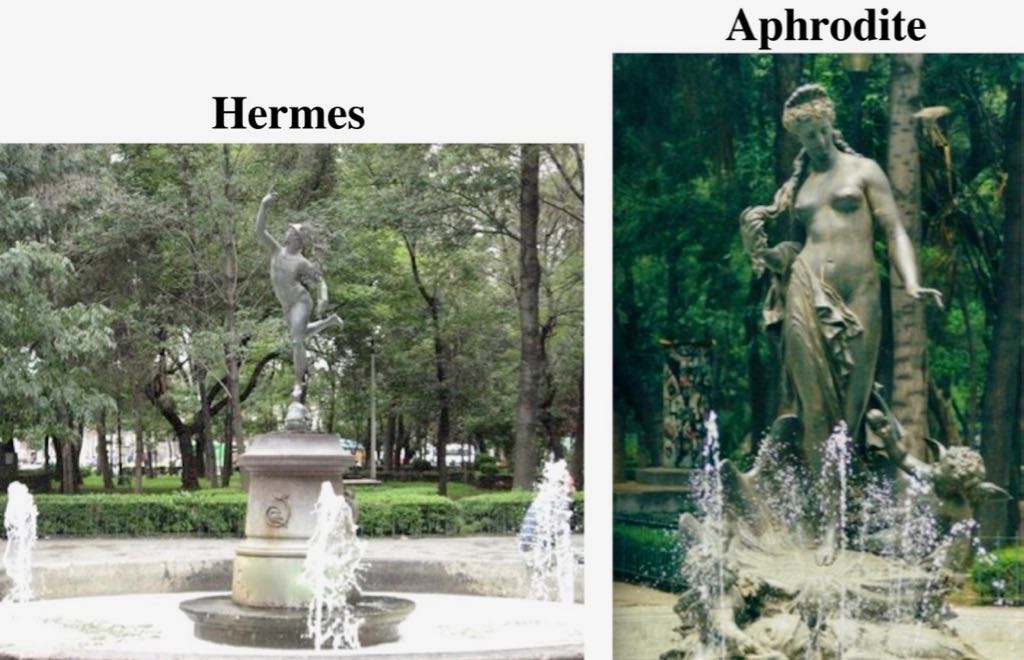 Fountain of Neptune – Alameda Central, Mexico City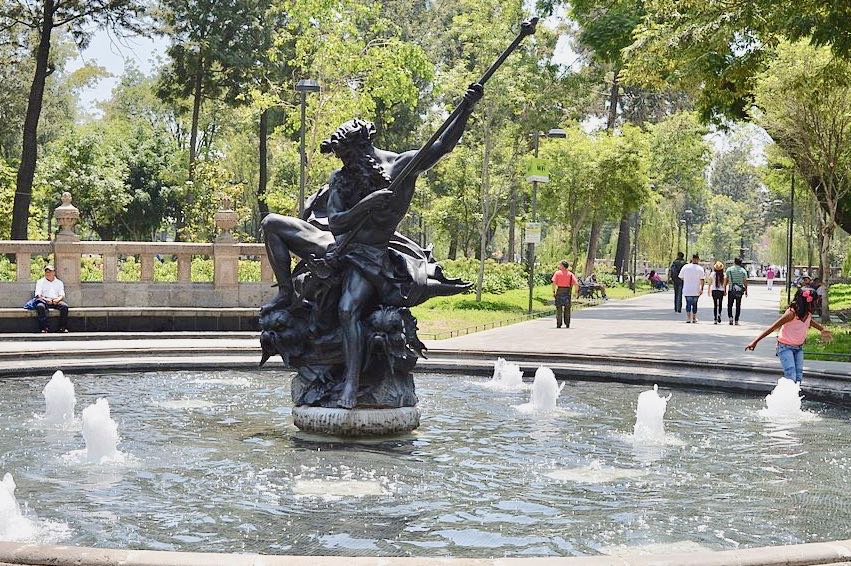 Fountain of Life – Neptune Fountain Monterrey, Mexico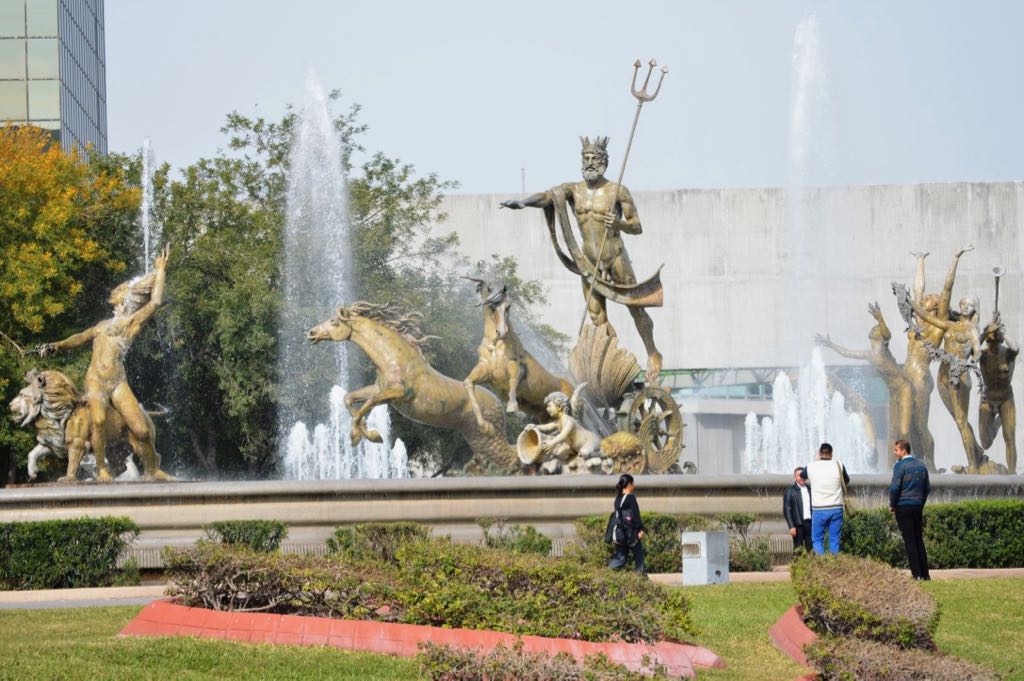 Diana the Huntress Fountain – Roundabout at Paseo de la Reforma and Río Misisipí and Sevilla streets, Mexico City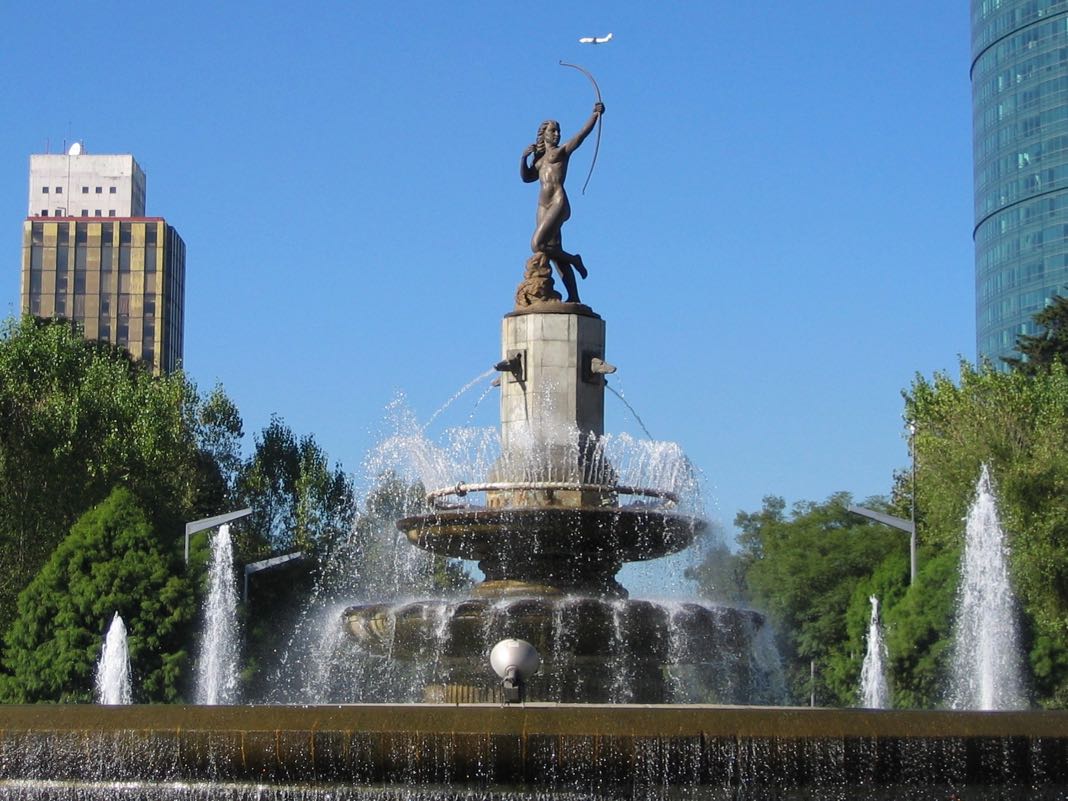 10. Netherlands
Venus Fountain – Het Loo Palace, Apeldoorn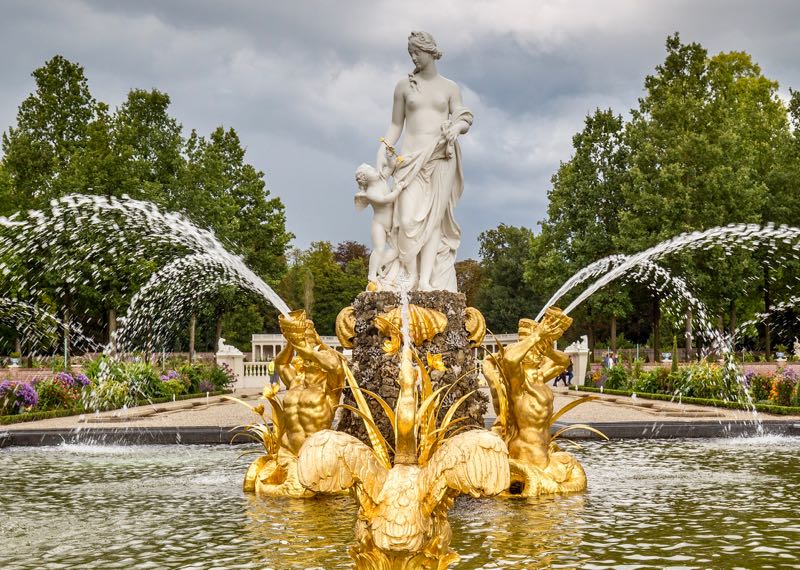 11. Poland
Neptune Fountain – Gdansk's Old Town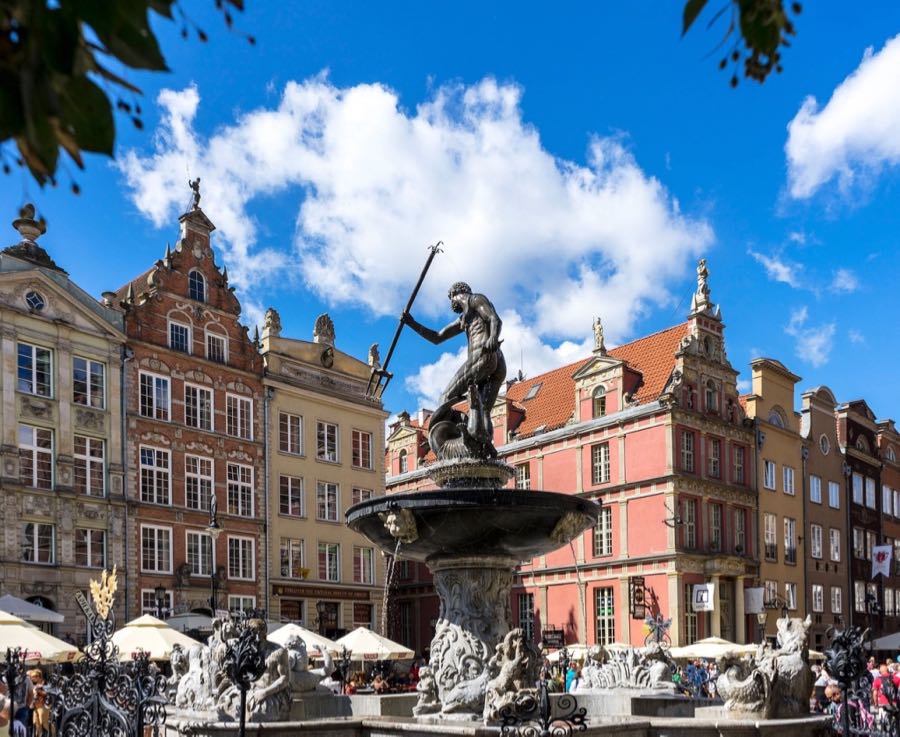 Fountain of Proserpina (Persephone)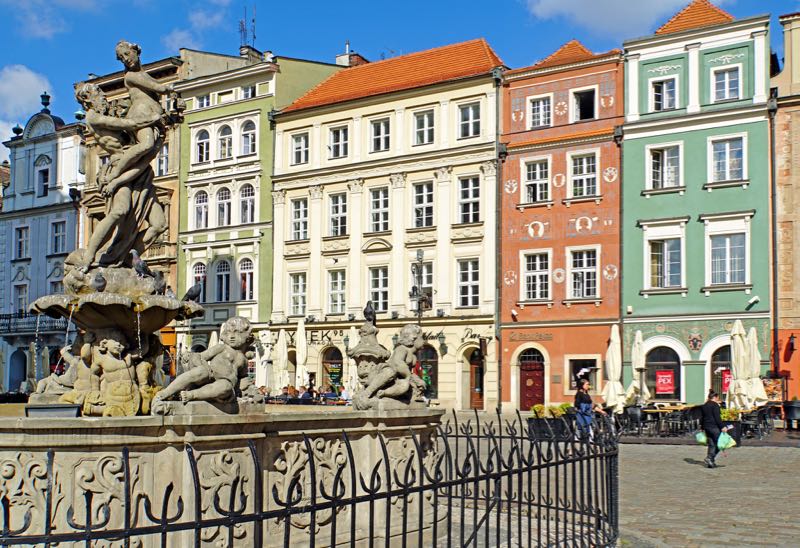 12. Russia
Hercules and the Nemean Lion – Peterhof Palace, St Petersburg
A lot of people think this is Samson and the lion (a biblical reference). If that were the case, then why are Apollo and Poseidon (Neptune) on the other side of the Peterhof palace?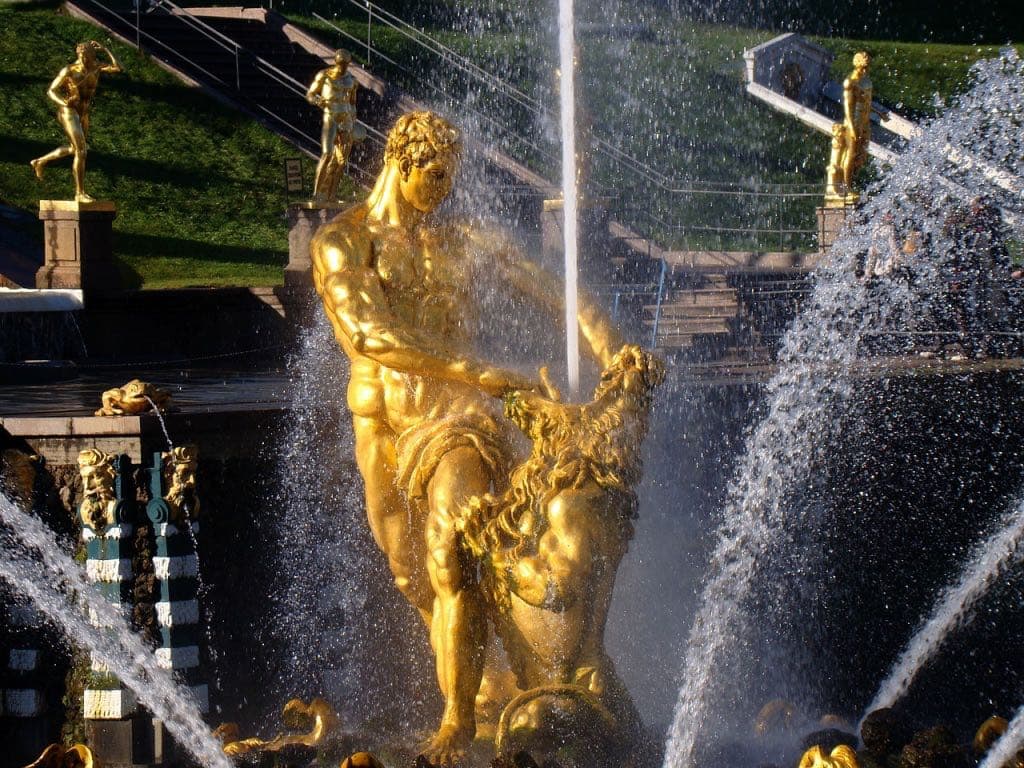 This video is quite interesting.
The Golden Grand Cascade even shows Perseus (wearing his winged hat) holding the head of Medusa, the snake-haired Gorgon. Hermes (Mercury) is also one of the golden figures.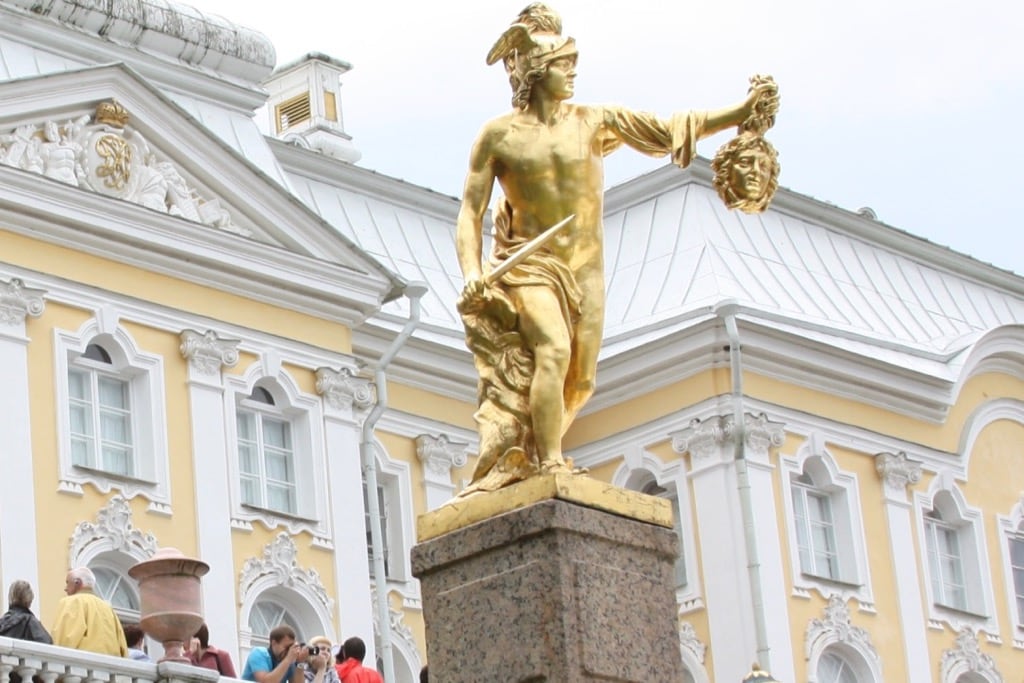 13. Spain
Neptune Fountain – Plaza Cánovas del Castillo, Madrid, Spain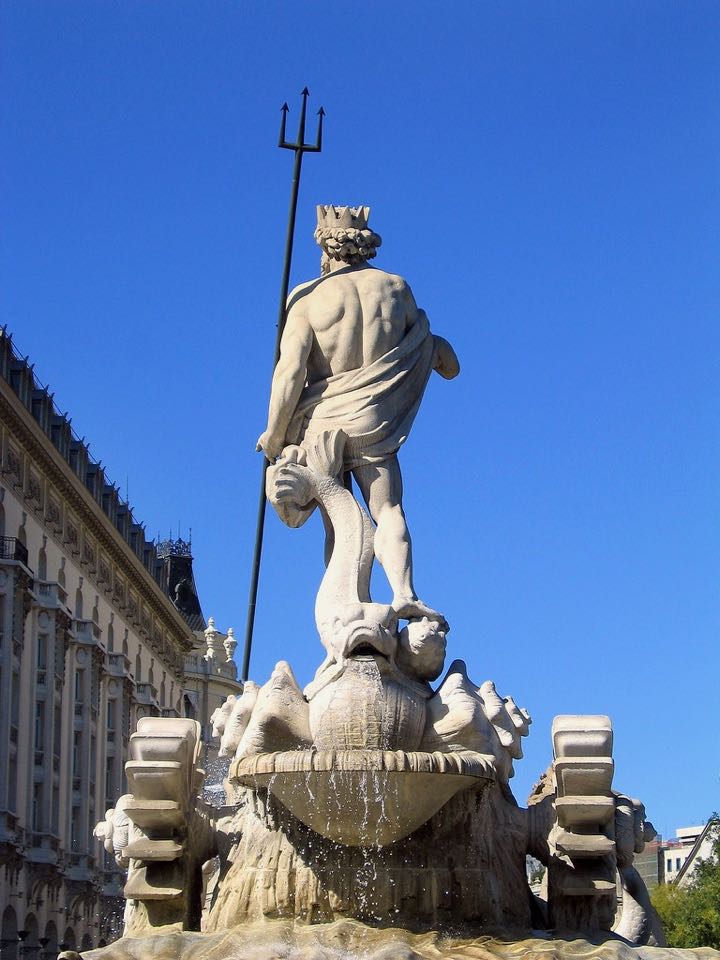 Cascada – Parc de la Ciutadella, Barcelona, Spain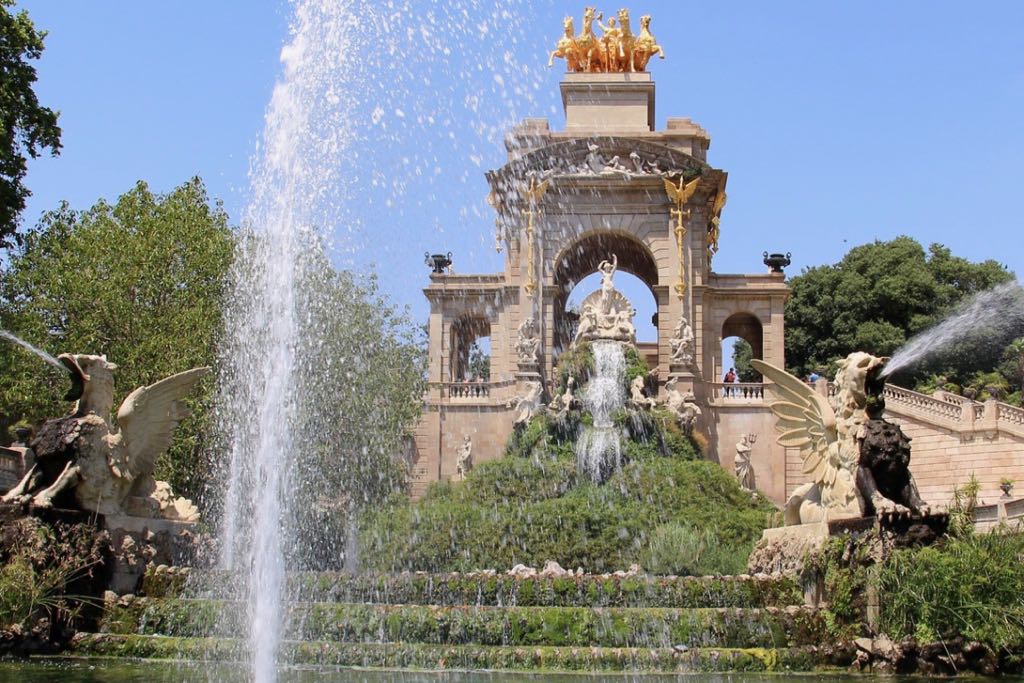 You will find Mercury (Hermes) at the entrance of the park. He's wearing his winged hat.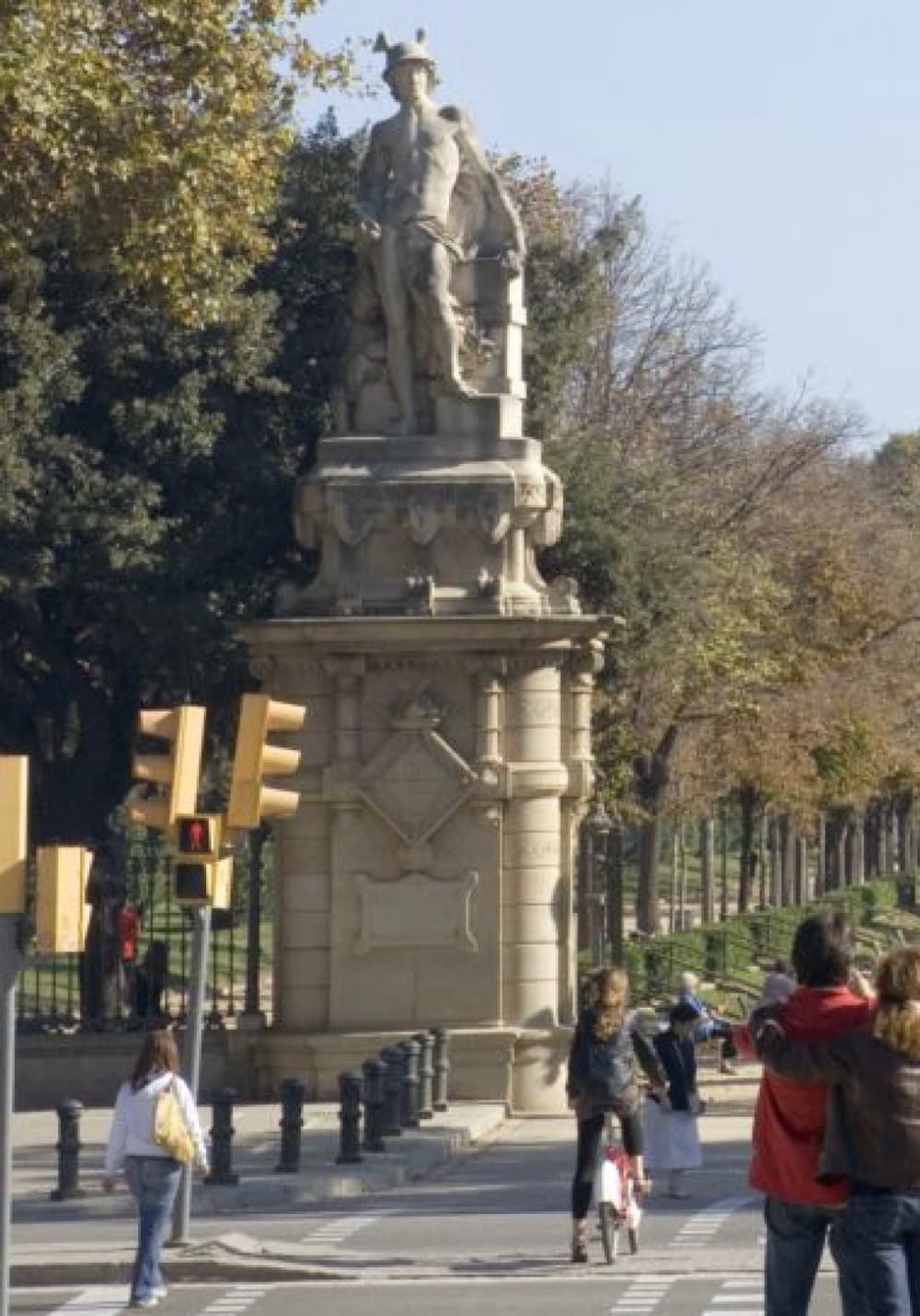 You can see the Apollo fountain in the post The Greek Gods of Spain.
14. Sweden
Poseidon Fountain – Gothenburg's main square, Götaplatsen (Gota square)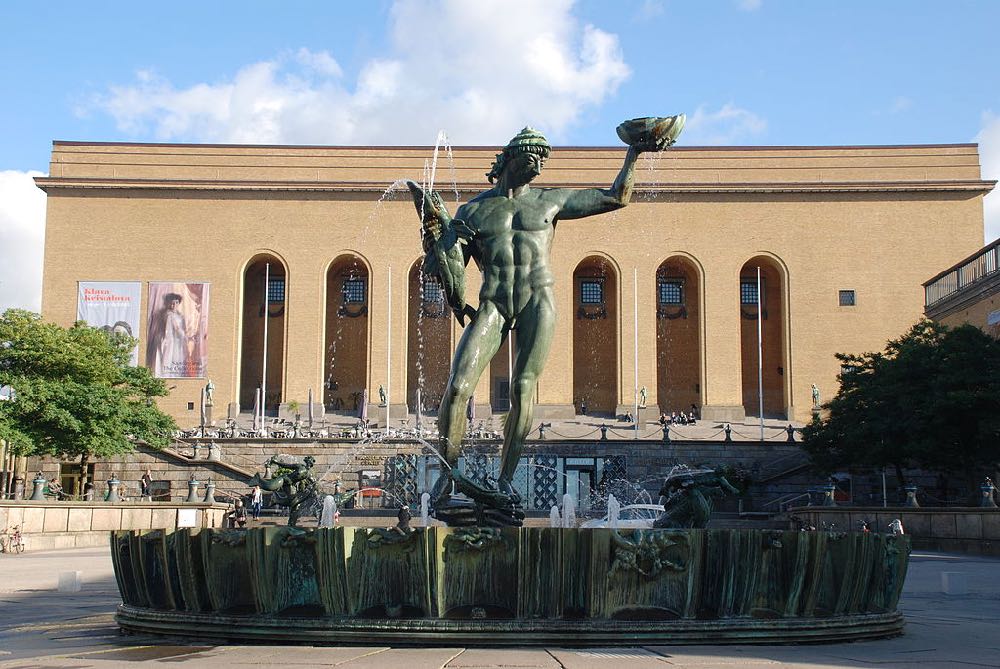 Hercules Fountain – Drottningholm, Stockholm
15. The United States of America
Neptune Fountain – Thomas Jefferson Building, Library of Congress, Washington, USA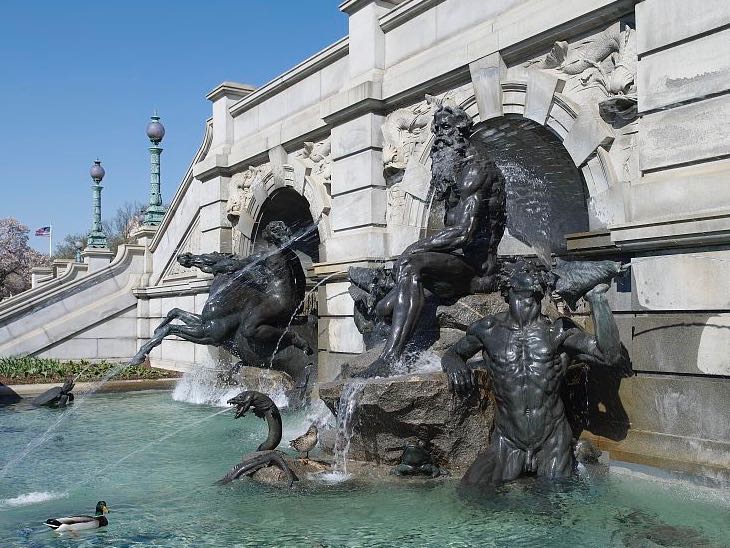 Nike Fountain – Caesars Palace, Las Vegas, USA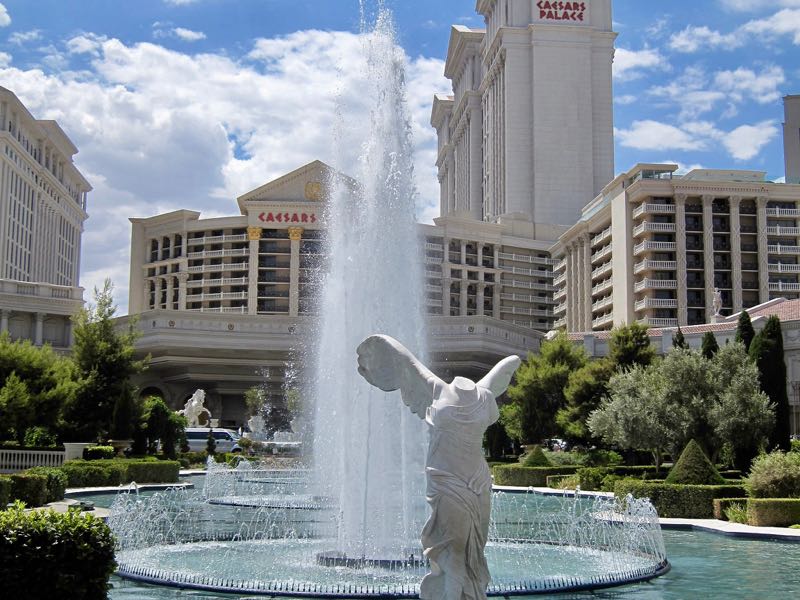 Fountain of the Gods – Caesars Palace, Las Vegas, USA
Fountain of the Centaurs – Missouri State Capitol in Jefferson City, Missouri, USA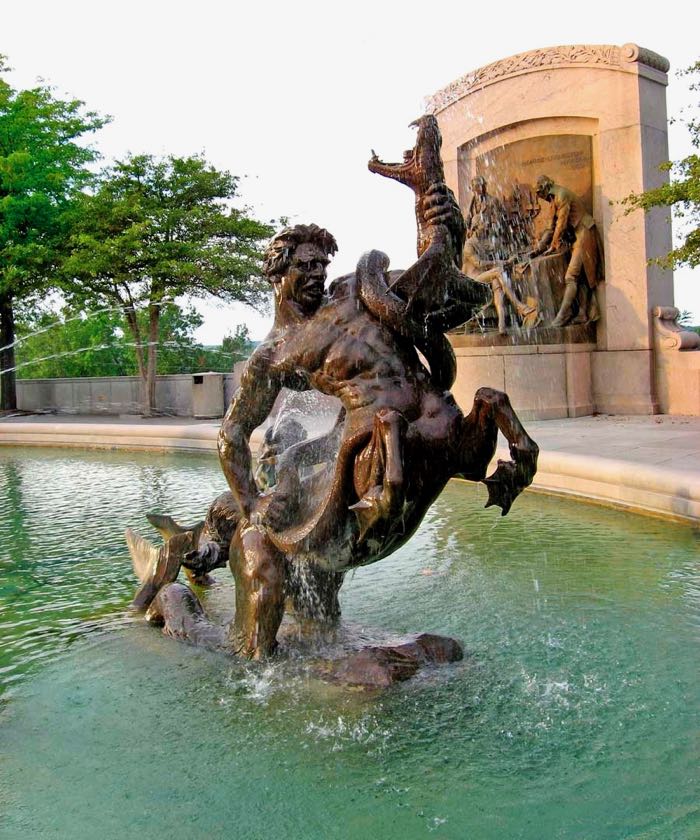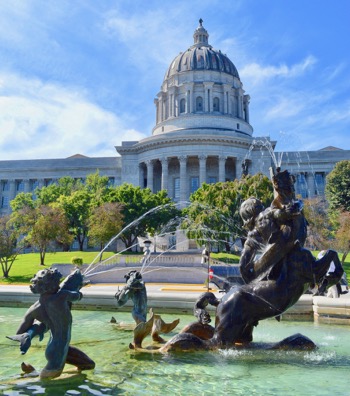 Neptune, God of the sea fountain – Country Club Plaza, Kansas City, Missouri, USA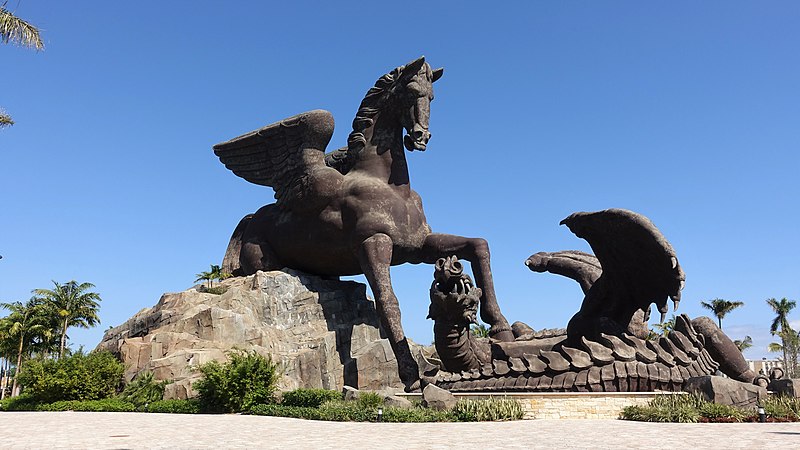 Pegasus and Dragon – Gulfstream Park, Hallandale Beach, Florida
This very impressive 30 m (100-foot) tall statue shows Pegasus defeating a dragon. It is the 2nd tallest statue in the United States after the Statue of Liberty. The dragon was later surrounded by musical fountains.
Prometheus fountain – Rockefeller Center, New York City
How cool is this fountain? You can skate right next to Prometheus, the titan who gave fire to mankind.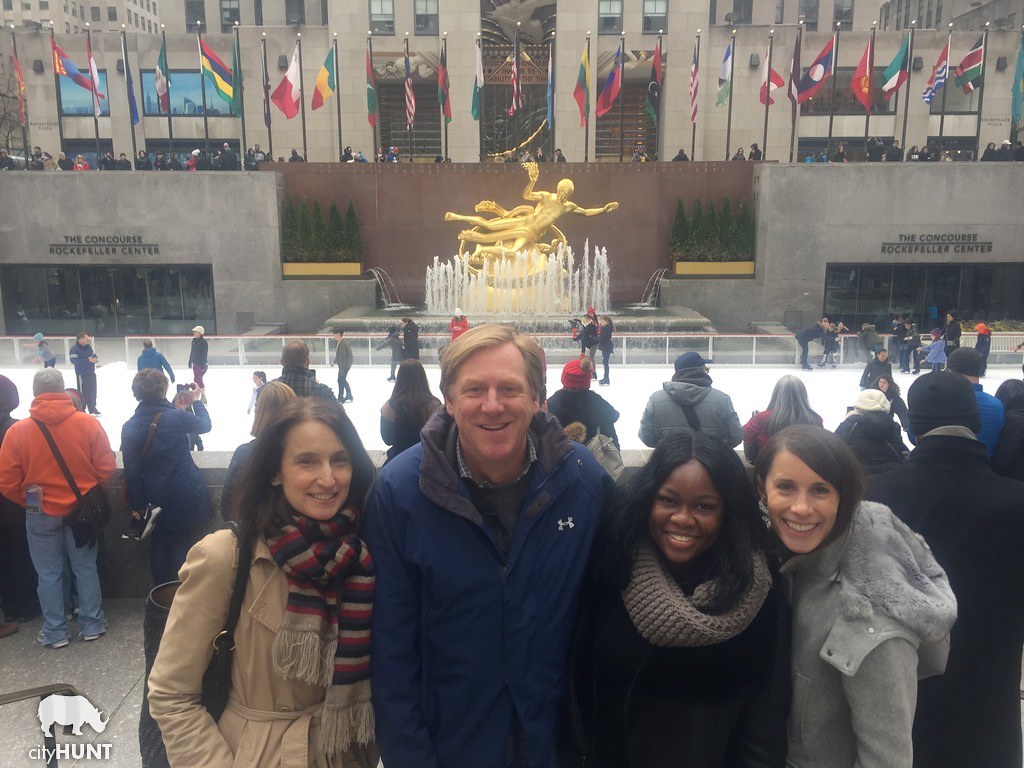 Pin it … Share it