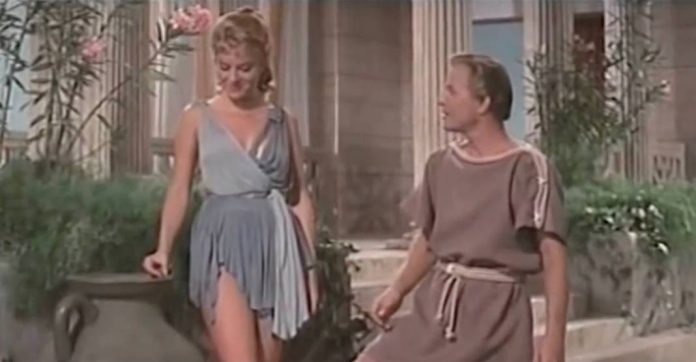 Who out of these 14 beautiful actresses, ***** stars *****, do you believe could be an immortal Greek Goddess? Could one of them be Aphrodite (Venus) herself? Is it possible that one of these stars is another Olympian Goddess or Muse?
I have my own opinion, so I'll tread carefully. I don't want to upset any Greek Goddess out there. Leaving one out of this list may get me into big trouble, but I'm only focussing on these stars. Please forgive me if you're not included.
I'm positive there is at least one Goddess in this list, if not more. One of the immortals has almost certainly come down to earth for a bit of fun. Who do you think could be playing with us?
Let's take a closer look at all of their careers for standout Goddess moments.
1. Belinda Lee
Goddess of Love (1957) | Drama, Romance, Adventure
Aphrodite, the Goddess of love, rises from the ocean floor to find her true love. This movie is a classic and it's probably the first movie to capture her essence. Everyone should see this classic movie.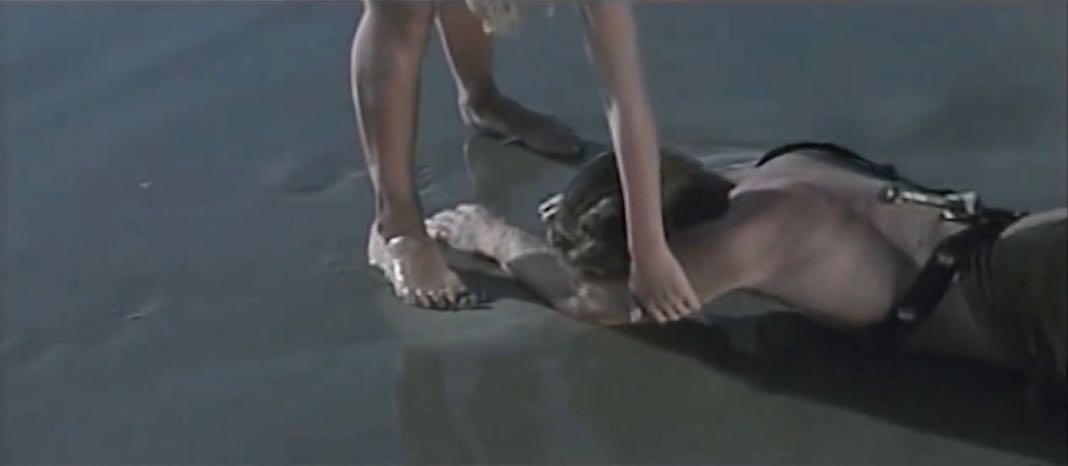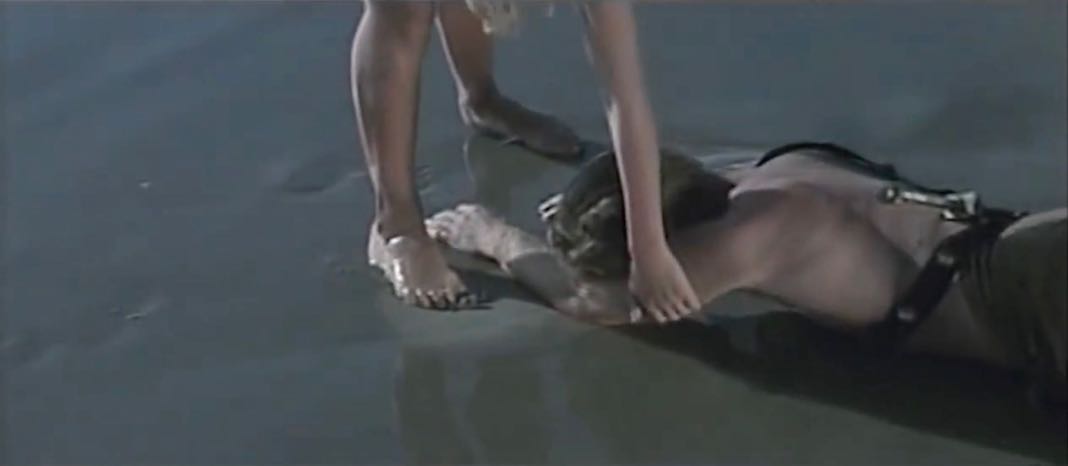 The Macedonian Army has been decimated by the Roman Army and there's a rumour going around that one Macedonian warrior remains at large. The Romans want to find him real bad. What will Aphrodite do?
I remember seeing this movie as a child. Some of the scenes from this classic movie stayed in my mind decades later. It all came flooding back to me when I saw it again.
Belinda Lee, the beautiful green-eyed blonde sadly departed earth at the age of only 25, after a tragic motor vehicle accident.
Is it possible that Zeus sent her to star in this film?
2. Ursula Andress
Clash of the Titans (1981) | Action, Adventure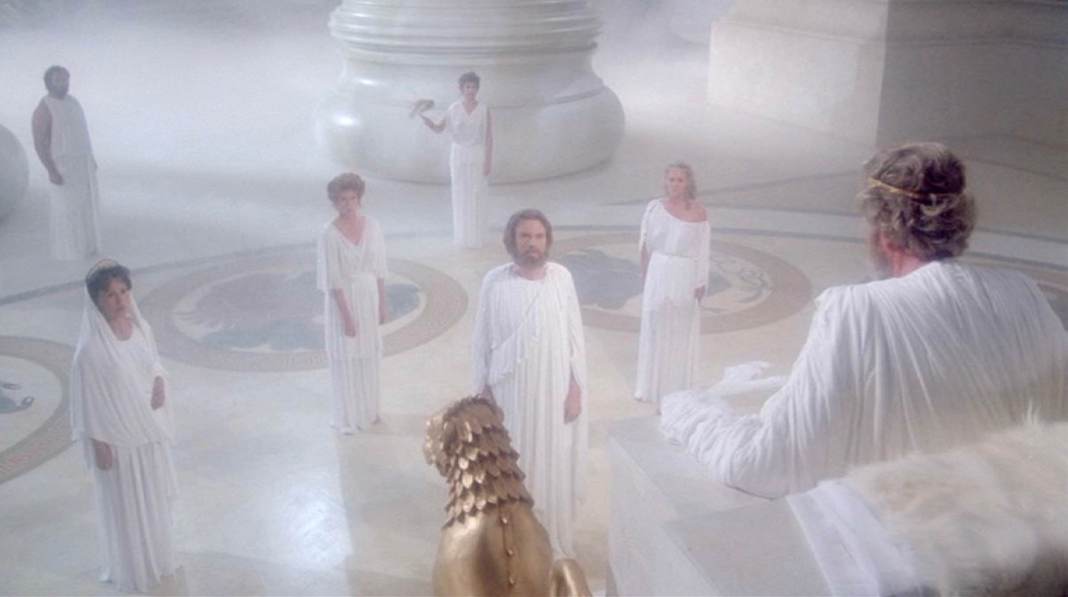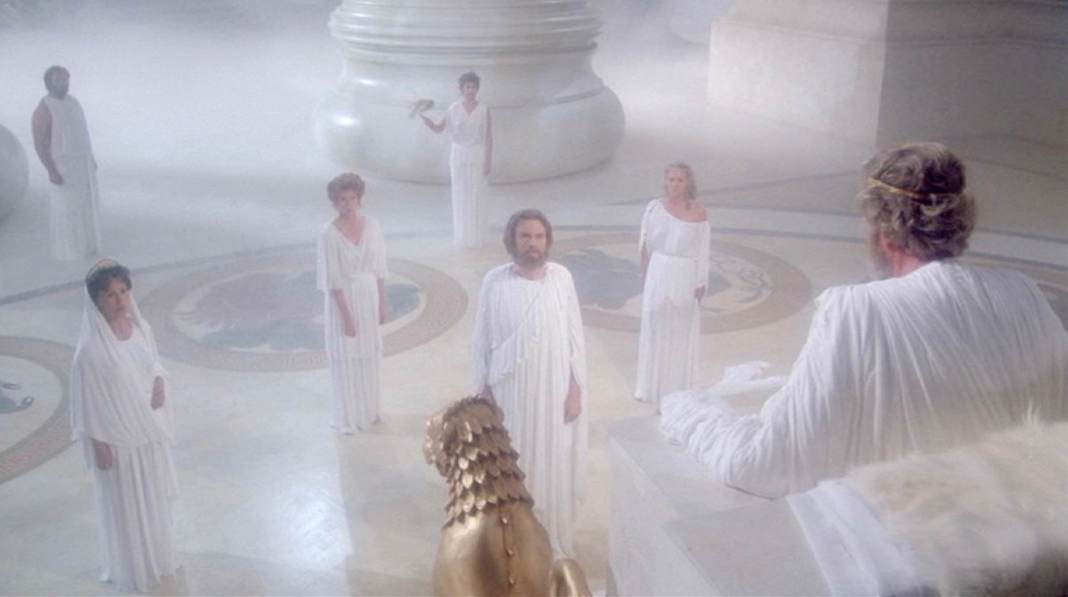 Ursula played Aphrodite, the Goddess of Love, in Clash of the Titans. During the making of this movie she got together with Harry Hamlin, the handsome leading man in the movie. They had a son together. It's nice to know that Aphrodite likes a good hero from Greek mythology.
Dr. No (1962) | Adventure, Action, Thriller
Ursula played the beautiful shell diver, Honey Ryder, in the very first James Bond film, Dr. No (1962). James Bond (Sean Connery) set his eyes on the beauty when she stepped out of the Caribbean sea.
The gorgeous lady can be seen carrying sea-shells, implying a direct association with Aphrodite, the Goddess of Love.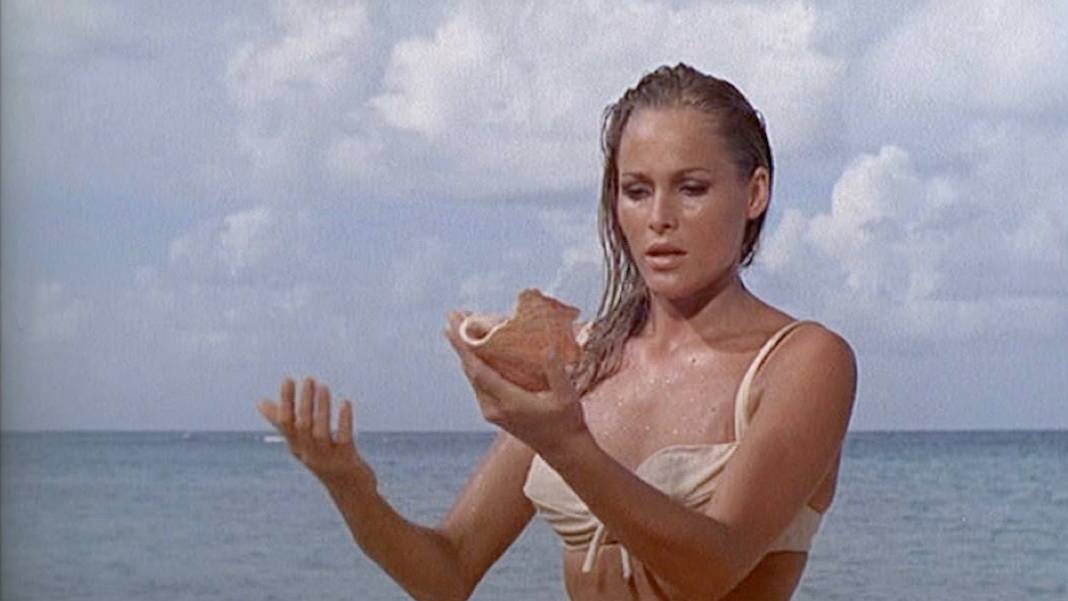 Another thing, Honey was once considered an ancient aphrodisiac, and Aphrodite's name is how the word "Aphrodisiac" came about. She's the Goddess of love, sex and beauty after all.
In one scene, James Bond and Honey Ryder are breathing underwater in the river using reed pipes, hiding from evil men with dogs searching for them. The reed is symbolic of Pan, a Greek deity, while the dragon they later face is also something straight out of myth.
It's hard to believe that the James Bond film franchise started with Greek myth undertones, but it's true.
Ursula won the Golden Globe Award – New Star of the Year (Actress), for her performance in Dr. No.
Ursula Andress has never been ashamed of her body either. She has appeared in Playboy magazine seven times over fifteen years. When asked why she agreed to do it, the star came back with the cool reply, "Because I'm beautiful". Sounds like an answer a Greek Goddess would give.
Her bikini in the film Dr. No sold at auction in 2001 for $59,755.
In a UK survey, the Dr. No entrance she made has been voted number 1 in the "100 Greatest Sexy Moments".
Could Ursula be the number 1 beauty Goddess?
Fun in Acapulco (1963) | Music, Comedy, Drama
Would Aphrodite want to star in a film together with Elvis Presley, the king of rock and roll? I'm very confident she would rise out of the water to meet Elvis.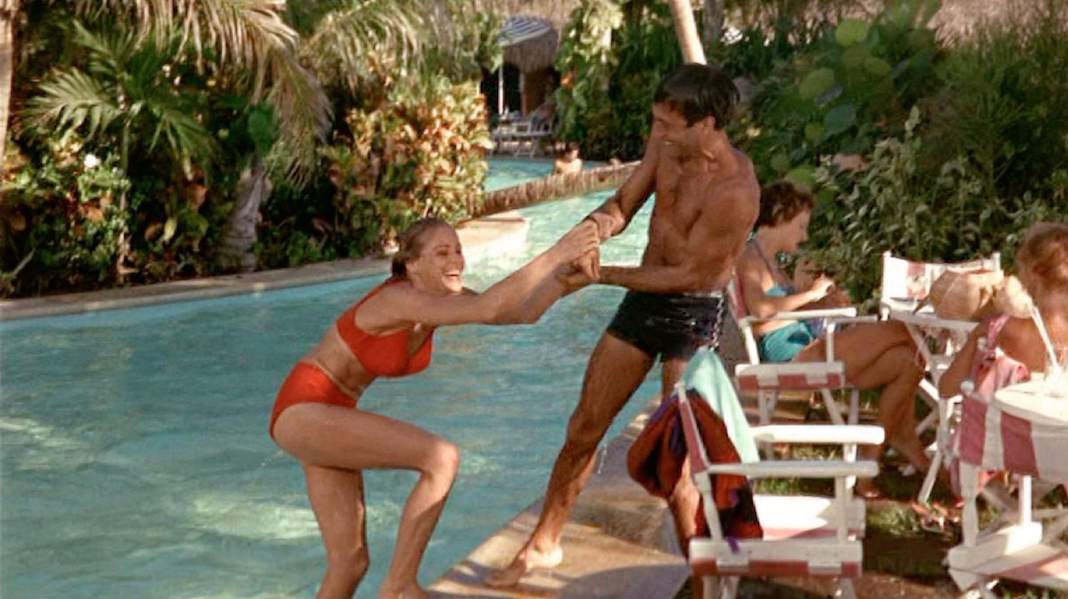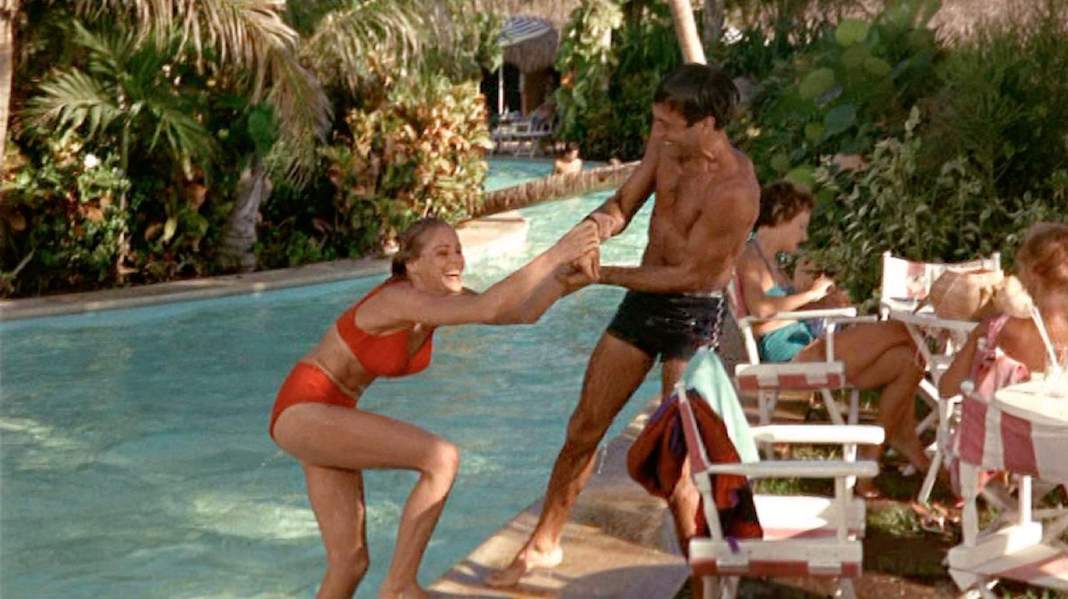 She (1965) | Adventure, Fantasy
Ursula played an immortal queen in this movie. She obviously likes to give everyone lots of hints. Here are some more movies of hers:
The Blue Max (1966) | Action, Drama, Romance
Casino Royale (1967) | Comedy, Satire
The Sensuous Nurse (L'Infermiera) (1975) | Sex Comedy
Mountain of the Cannibal God (La montagna del dio cannibale) (1978) | Adventure, Horror
The Sensuous Nurse sounds like a very sexy movie. She definitely ticks all of the boxes for being a Greek Goddess.
3. Lynda Carter
Wonder Woman (1975-1979)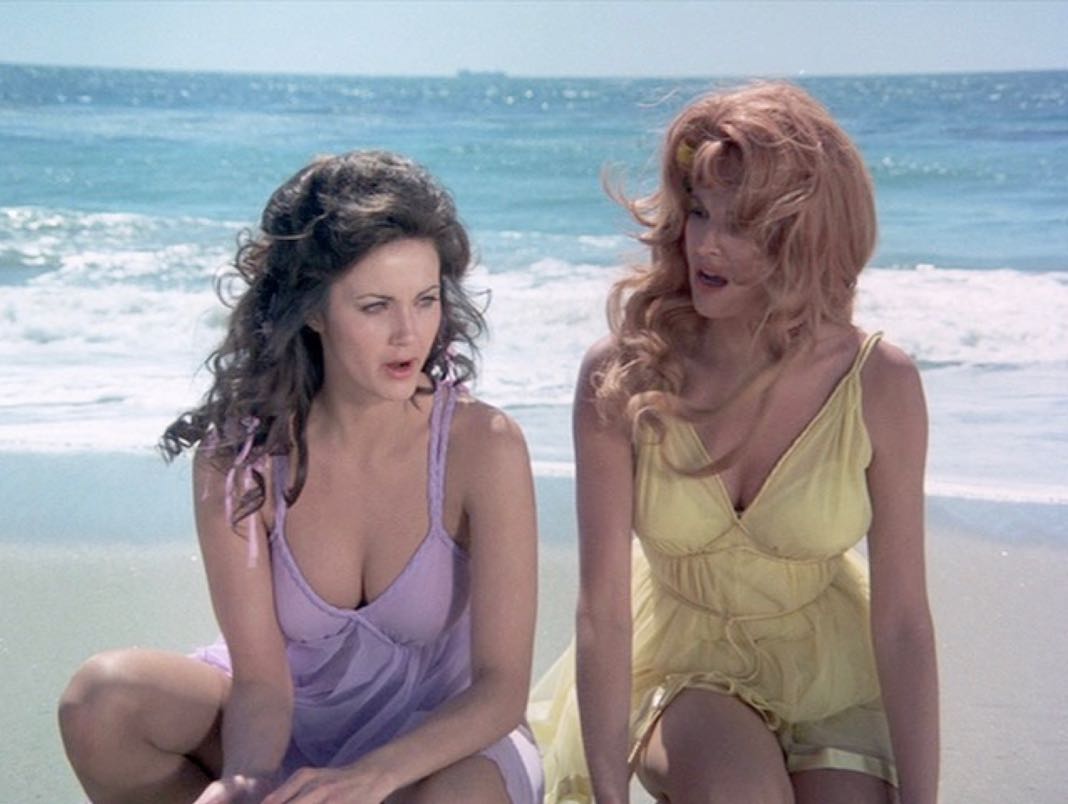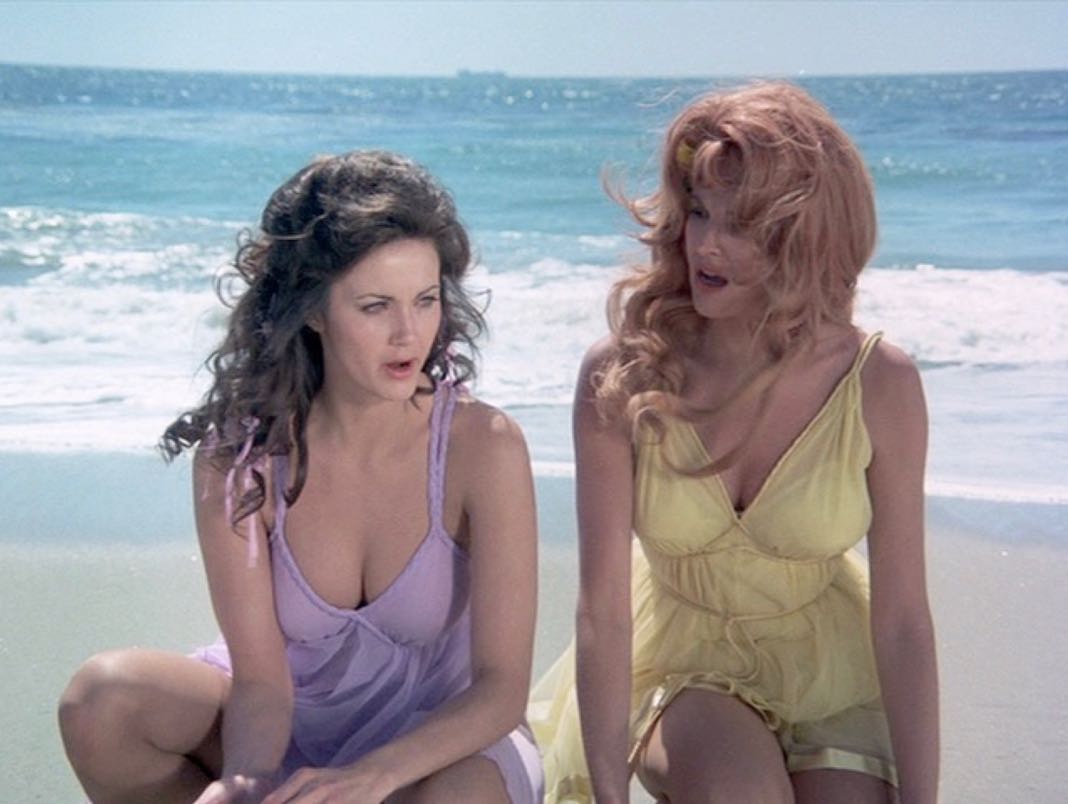 In DC Comics, Wonder Woman is also referred to as the Goddess of Love and War.
Diana Prince was her alias in the Wonder Woman TV Show which was popular in the 70s.
Her name Diana comes from the Roman name given to Artemis, the Goddess of the hunt and moon.
Lynda Carter won Miss World USA in 1972, representing Arizona. She then made it into the semi-finals of the Miss World 1972 pageant, where she represented the USA.
The Wonder Woman star has also been voted the most beautiful woman in the world.
Rita Hayworth: The Love Goddess (1983) | Biography, Drama | TV Movie
This movie has some pretty bad reviews, mainly due to the fact that Lynda Carter didn't resemble Rita Hayworth at all.
It's amazing to think that the woman who played Wonder Woman, also played Rita Hayworth, the actress who starred in Down to Earth (1947), a movie about a Greek Goddess coming down to earth to fix a broadway production.
The irony is incredible. I wonder who the Greek Goddess is, or are they both Greek Goddesses?
4. Rita Hayworth
Rita was actually known as "The Love Goddess". Her most famous movie role was probably in Gilda (1946), however my favourite role of hers was when she played a Goddess in the movie Down to Earth (1947).
Rita became the top pin-up girl for GIs during World War II (1 Sep. 1939 – 2 Sep. 1945).
Less than two years after the end of the war on 21 August 1947, Down to Earth was released. Sounds like great Goddess timing.
5. Elle Macpherson
Sirens (1994) | Romance, Drama, Comedy
If you haven't seen Sirens, find it and watch it. Elle even looks like you'd expect a Greek Goddess to look like.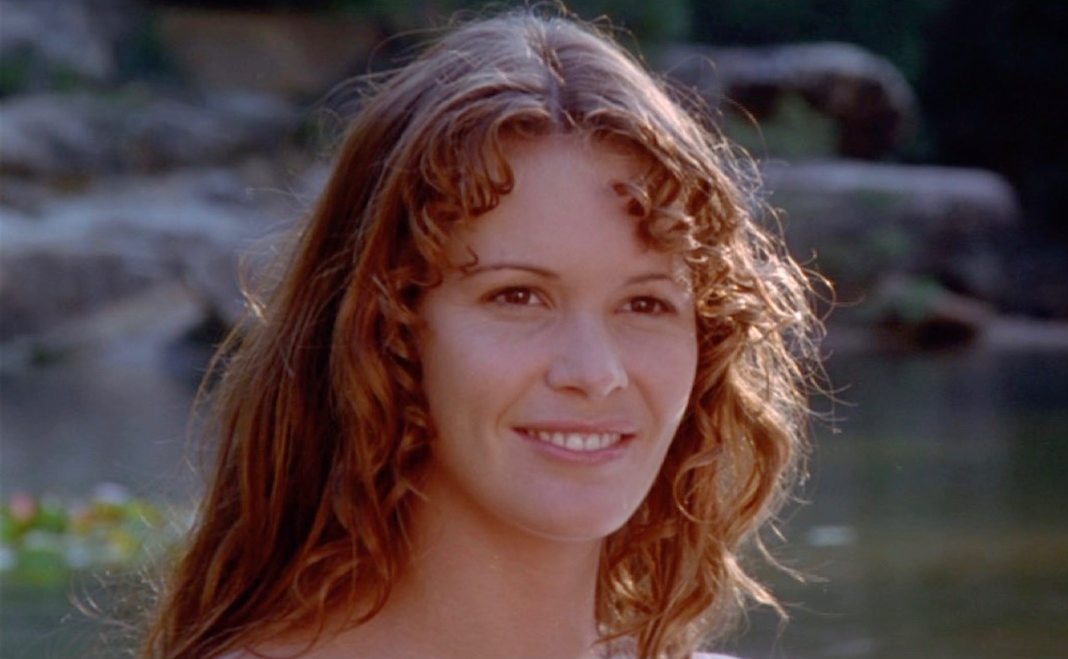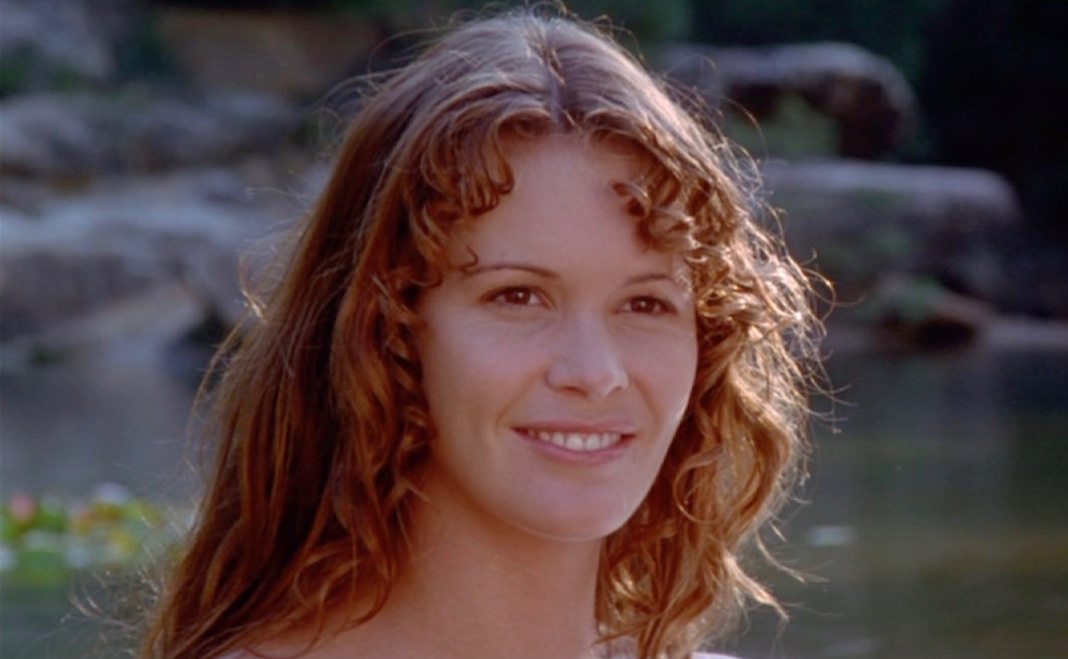 Elle Macpherson has appeared on the cover of Sport's Illustrated magazine's annual Swimsuit issue five times, between 1986 and 2006, validating the fact that she is very likely the greatest five star supermodel model of all time. She doesn't have the nickname "The Body" for nothing.
One way to see Elle in all her glory is in the May 1994 issue of Playboy. Some people have even licked the back of a stamp honouring Elle, created in 1999 by the twin island nation of Antigua and Barbuda, giving her the prestige of being the first model ever to appear on legal tender.
Elle made an appearance at the 2000 Sydney Summer Olympics in Sydney as part of the opening ceremony representing Australia. The Olympics as everyone should know, pays tribute to the Olympian Gods.
Elle appeared in five episodes of the popular Rom-com TV series Friends between 1999 and 2000.
The brunette supermodel isn't only beautiful but she's also extremely smart. The jaw-dropping beauty studied law for one year at the University of Sydney after completing high school in 1981.
Smart and beautiful, just like you want a Greek Goddess to be.
Beautopia (1998) | Documentary
South Kensington (2001, Italy) | Comedy, Romance
Italian men living in London meet some beautiful woman and one drop dead gorgeous stunner in South Kensington. What guy wouldn't want to meet a Goddess like Elle?
6. Olivia Newton-John
Grease (1978) | Musical, Romance
You can refer to a previous Greek Gods Paradise post which divulges the true meaning of the movie Greece. That will tell you everything.
Xanadu (1980) | Romance, Fantasy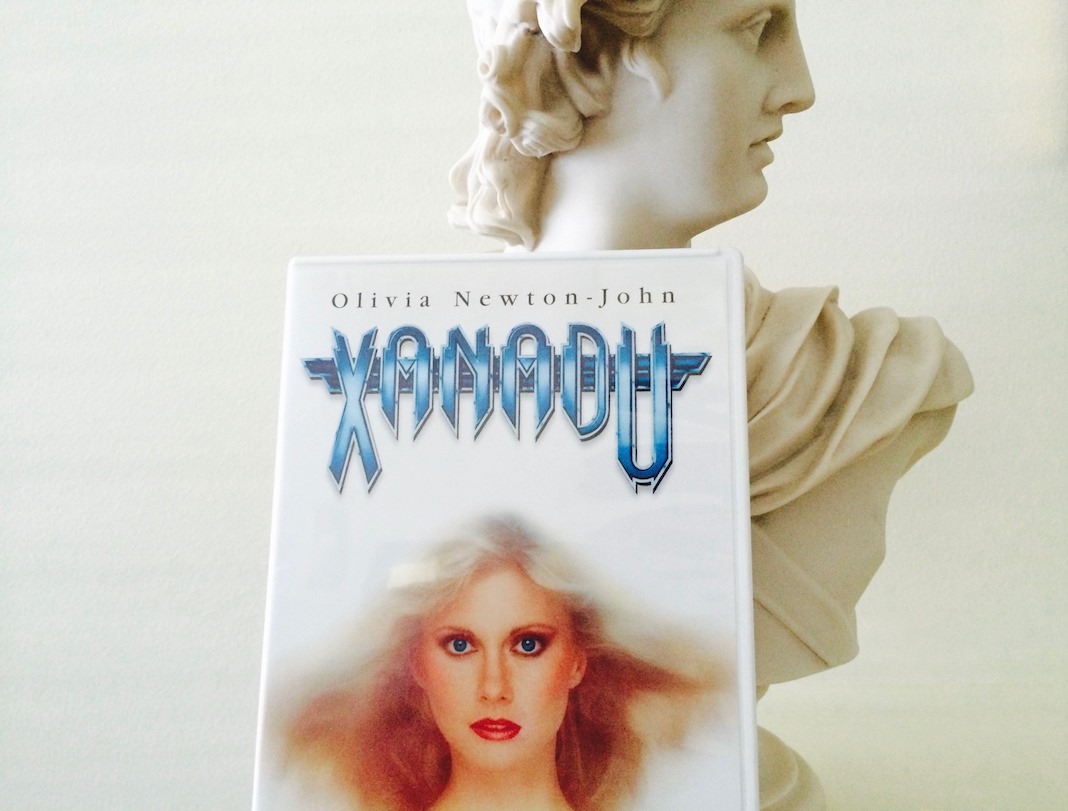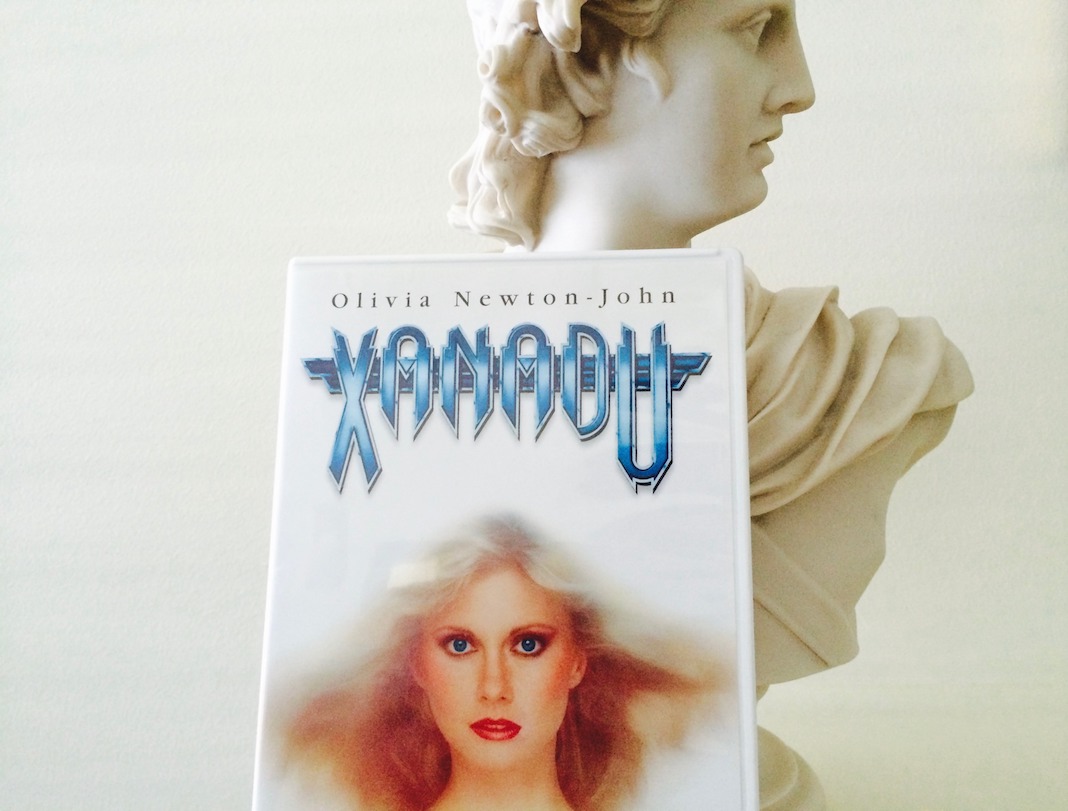 In Xanadu, the 9 Muses (beautiful daughters of Zeus) come down to earth.
Has Olivia Newton-John revealed her true identity?
7. Ada Nicodemou
The Matrix (1999) | Sci-Fi, Action
Would you follow a Greek Goddess?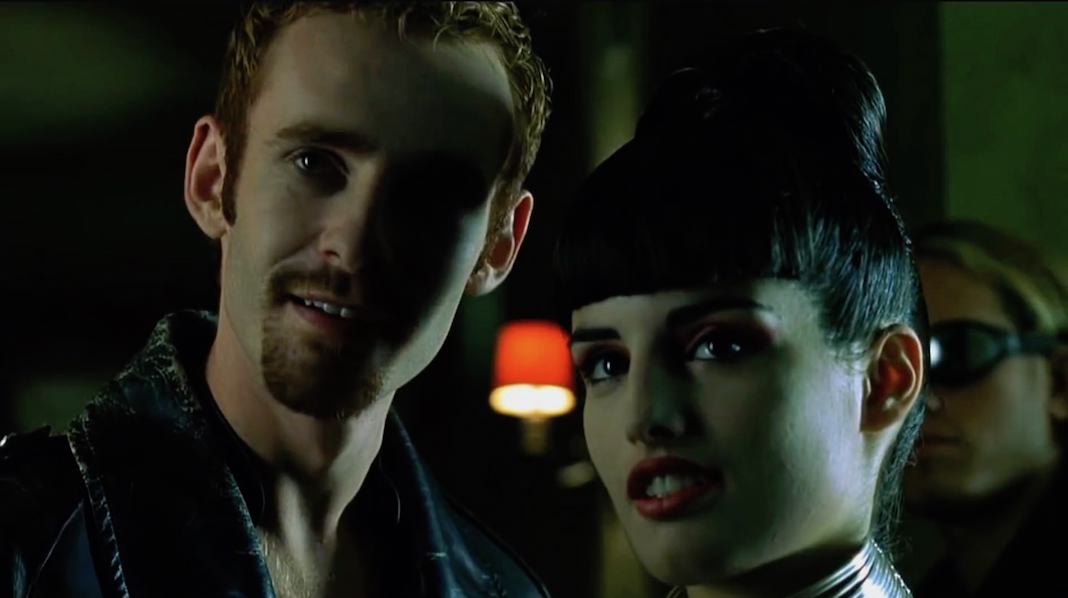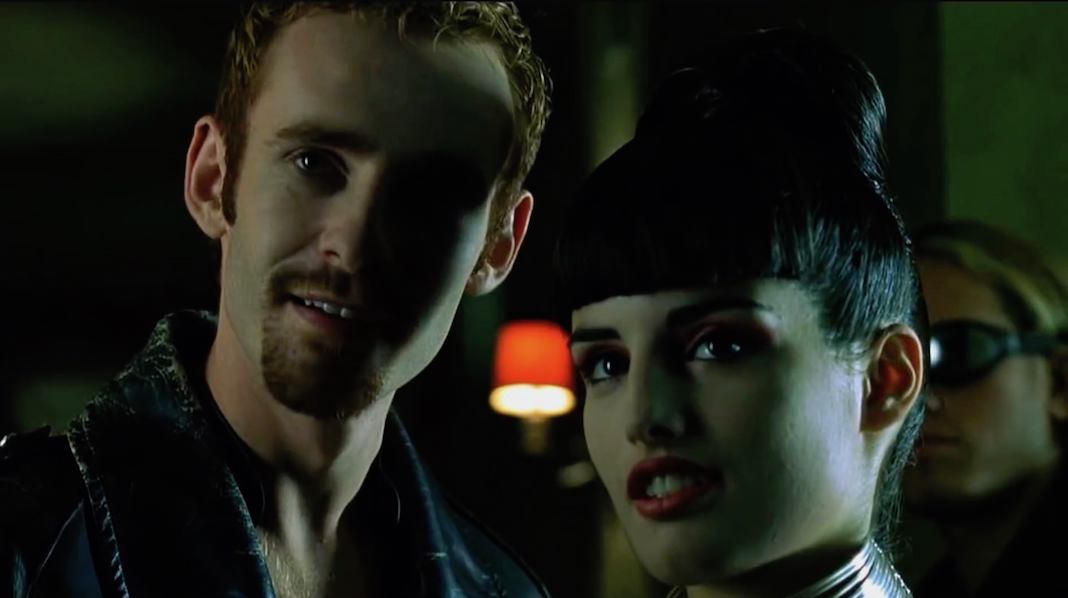 Ada is a beautiful petite Greek Australian actress. She was born in Larnaca, Cyprus, and grew up in Australia.
To have been born on the island of Cyprus, the same mythological birthplace as Aphrodite, the Goddess of Love, says a lot, especially when you know everyone loves her.
Unbeknown to many, Ada played the role of Dujour ("white rabbit" tattooed girl) in The Matrix. Neo follows her to the nightclub.
You can find out more about how the The Matrix movie is based on Greek Mythology here.
Ada's initial stardom came with Heartbreak High (1994-97), where she starred alongside Alex Demetriadis, who went onto play the rich Greek Mykonos local in the Australian comedy classic movie, Kings of Mykonos (2010).
The Greek beauty is a star in Australia for her ongoing role as Leah, in the Aussie soap, Home and Away. This show has a beachside vibe. Incredibly she's appeared regularly on the much loved Aussie TV show since 2000, which is close to two-decades now.
Dancing with the Stars
Ada also has fantastic dancing ability. The Greek beauty and her dance instructor partner won Australia's Dancing with the Stars (Season 3 in 2005). She's incredibly talented. Check out her very first dance for the TV show.
Nice dancing!
BeastMaster (1999-2002) | 66 episode | Action, Adventure, Fantasy
Ada also appeared in the very first episode of the BeastMaster TV series titled: Riddle of the Nymph.
8. Sharon Stone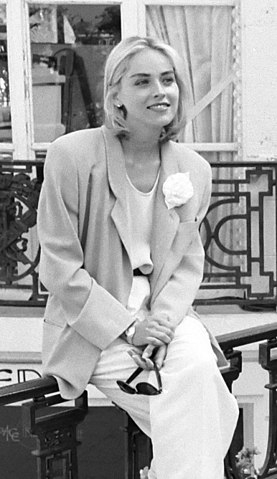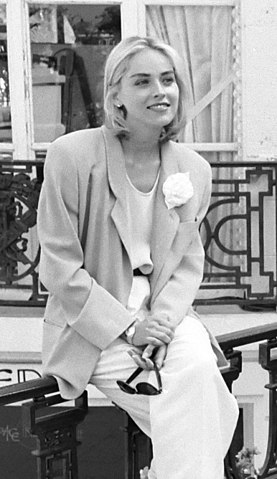 Basic Instinct (1992) | Drama, Thriller, Mystery
Sharon will be remembered by her film fans for her beauty and sex appeal. Guys will anyway.
In the movie Total Recall (1990), she tries to keep the hero from remembering his past links to Mars. Total Recall, men are from Mars, women are from Venus, is a solid reminder that Venus (Aphrodite) is the Goddess of Love.
Gods Behaving Badly (2013) | Comedy, Fantasy
A mortal couple meet a group of Greek Gods living in New York City. Sharon Stone plays Aphrodite. Hmmmm, why wasn't it never released to the general public? This movie is based on the book with the same name. Yes, the Greek Gods and Goddesses are out there.
Sliver (1993) | Drama, Thriller, Sex
The Quick and the Dead (1995) | Action, Thriller, Romance
The Muse (1999) | Comedy, Satire
Could Sharon be the Goddess of Love? Maybe she's a Muse. You have to watch The Muse (1999). This has one of the greatest movie endings of all time.
9. Marilyn Monroe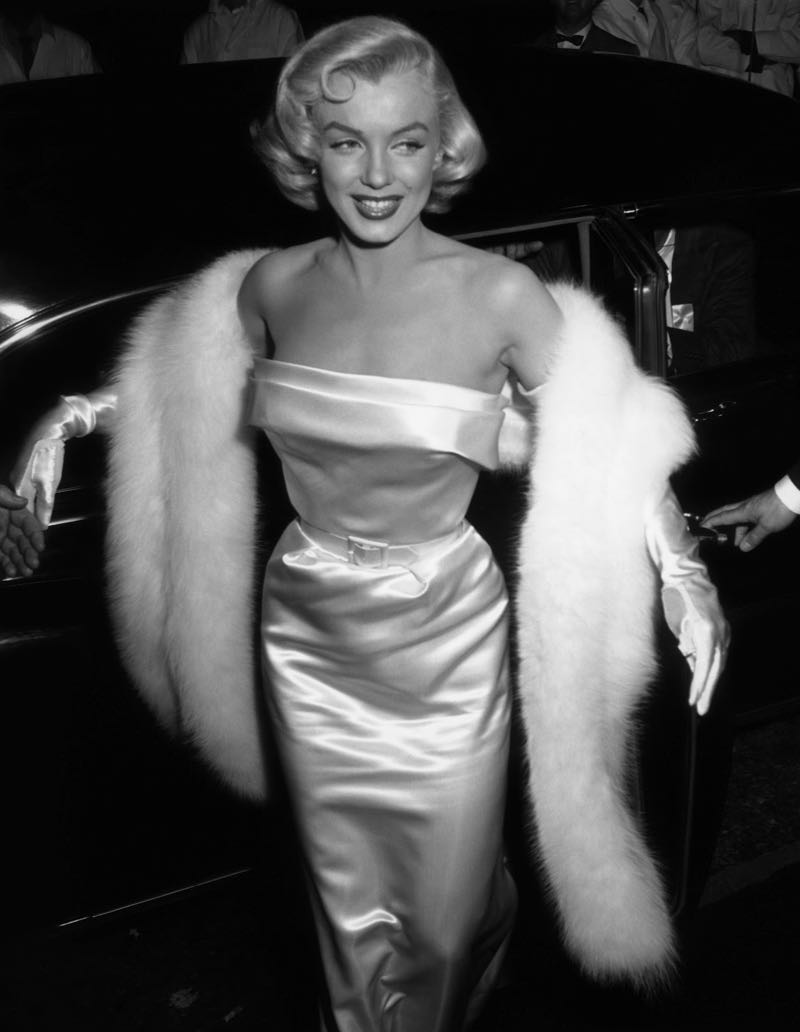 Tommy (1975) | Drama, Musical
In Tommy, Marilyn is worshipped like a Goddess. Who gets to be worshipped like a Goddess?
Here's a song that will remind you of the Goddess of Love. Click here to play Goddess of Love by Brian Ferry. Seriously, Aphrodite must have visited earth in the age of television.
I'm not saying she's Aphrodite, but who knows?
Gentlemen Prefer Blondes (1953) | Comedy, Romance, Musical
The Seven Year Itch (1955) | Romance, Comedy
Some Like it Hot (1959) | Comedy, Romance
10. Jessica Alba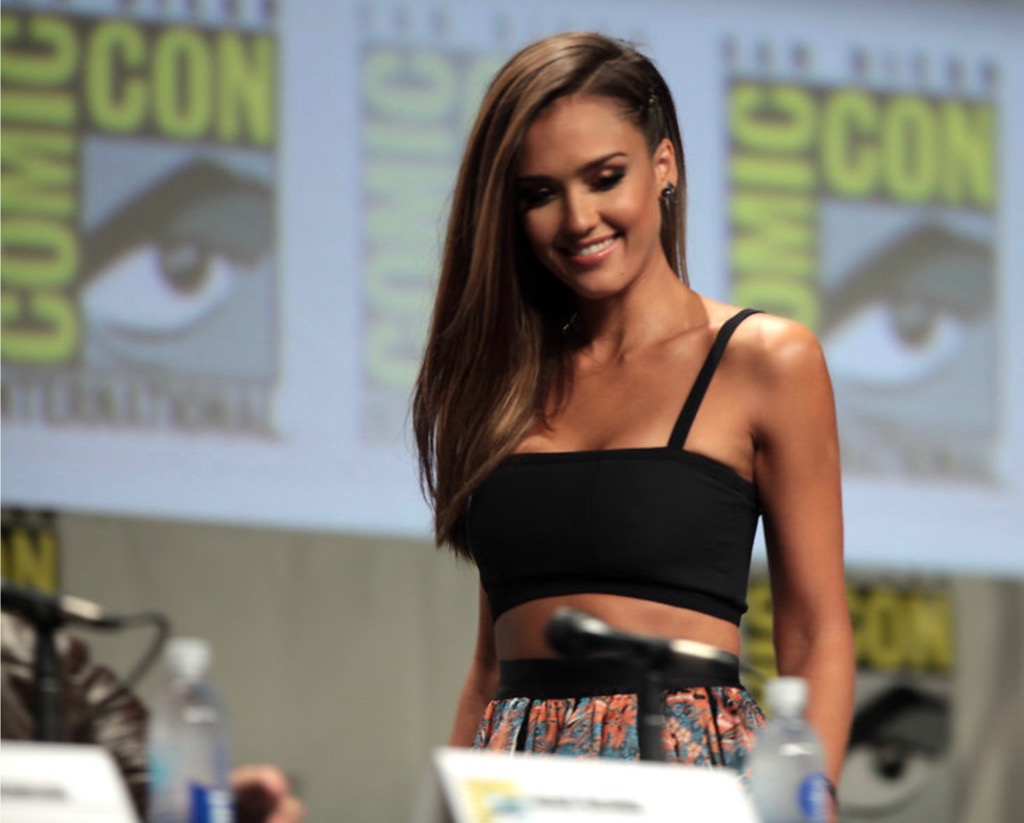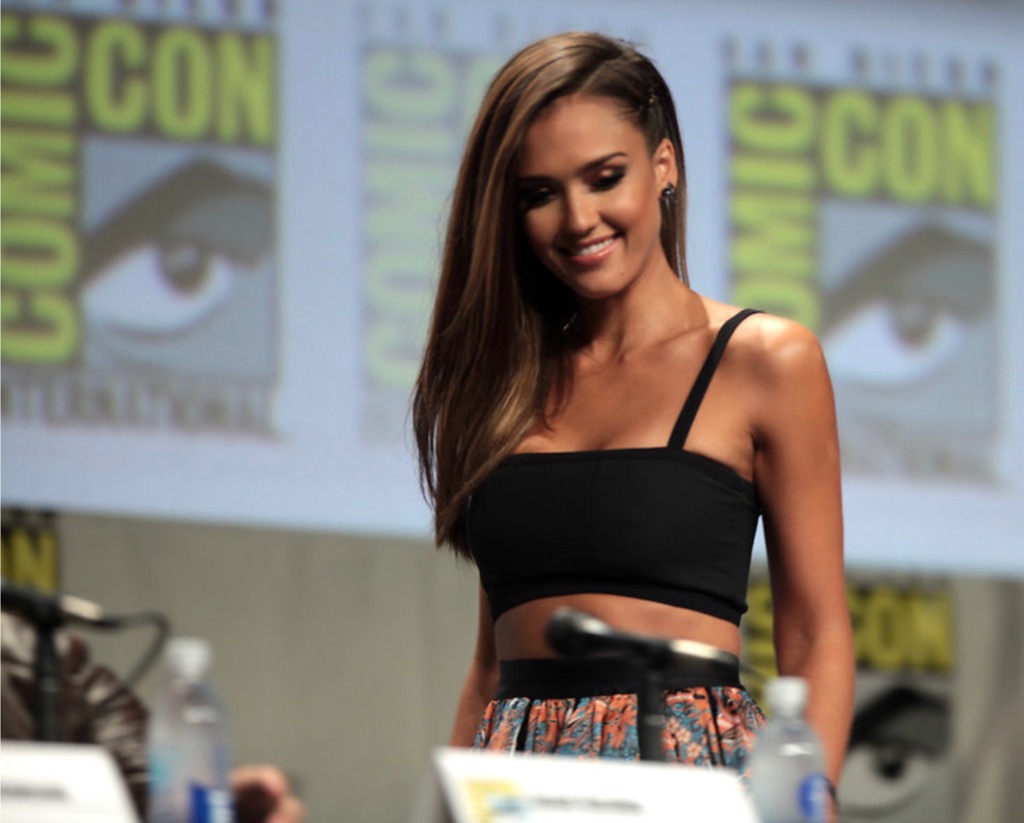 Venus Rising (1995) | Action, Sci Fi, Erotic
Eve escapes from an island prison where she grew up, and enters an unfamiliar futuristic world. There she befriends a rich woman who introduces her into the virtual world. Do you think this movie has something to do with Venus (Aphrodite), Goddess of Love? Is she trying to send a message?
The Sleeping Dictionary (2003) | Drama, Romance
Fantastic Four (2005) | Action, Adventure, Fantasy
Into the Blue (2005) – Action, Adventure, Thriller
The beach scene in Into the Blue really sticks in my mind as being one of the best of all time.
I Just Had Sex (2010) | Artist: The Lonely Island | Music Video
11. Kylie Minogue
Aphrodite Les Folies Tour (Denmark)
Watching the music video below puts her high up on the list of potential Goddesses. Could she be Terpsichore, the Greek Goddess of song and dance?

I wonder if Aphrodite likes to sing.
Kylie starred in a TV show called The Henderson Kids which ran on Australian television between 1985 to 1987.
The Delinquents (1989) | Drama, Romance
Street Fighter (1994) | Action
Moulin Rouge! (2001) | Musical, Drama, Romance
She has also made a cameo appearance in Moulin Rouge as the Green Fairy.
12. Monica Bellucci
Malena (2000) | Drama, Comedy, Romance
Oh, my Goddess! Monica is an absolute dream in this brilliant movie. With a woman like this having walked the earth, one can only wonder what eternal paradise would be like.
Even Eros thinks she's a beautiful Goddess.
The Apartment (L'Appartement) (1996) | Drama, Mystery, Romance
Irréversible (2002) | Crime, Drama, Mystery
Asterix & Obelix: Mission Cleopatra (2002) | Adventure, Comedy, Fantasy
Remember Me, My Love (2003) | Comedy, Drama, Romance
How Much Do You Love Me? (2005) | Comedy, Drama, Romance
Don't Look Back (Ne Te Retourne Pas) (2009) | Drama, Horror, Mystery
A Burning Hot Summer (2011) | Drama, Romance
Spectre (2015) | Adeventure, Action, Thriller
Under Suspicion (2000) | Thriller, Mystery
The Matrix Reloaded (2003) – Role played: Persephone
The Matrix Revolutions (2003)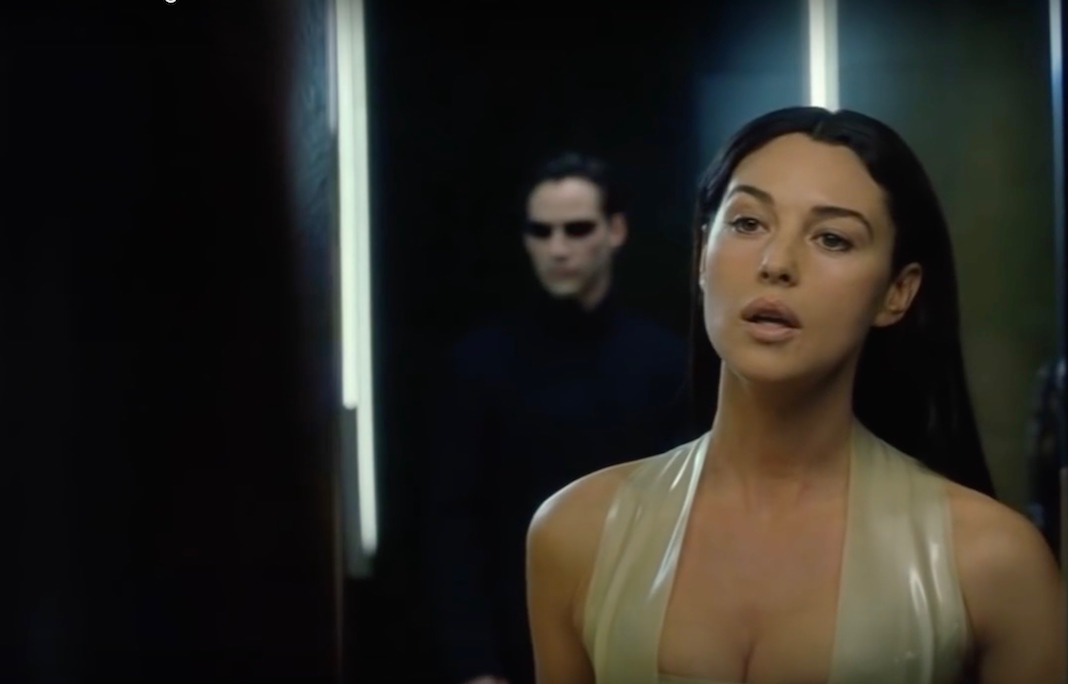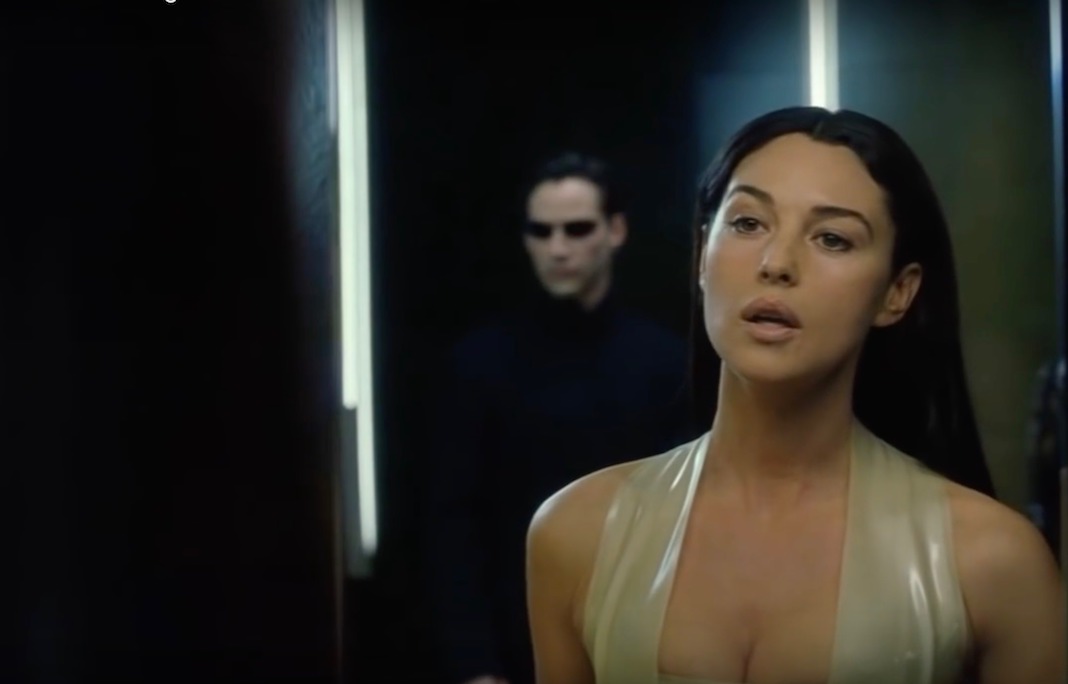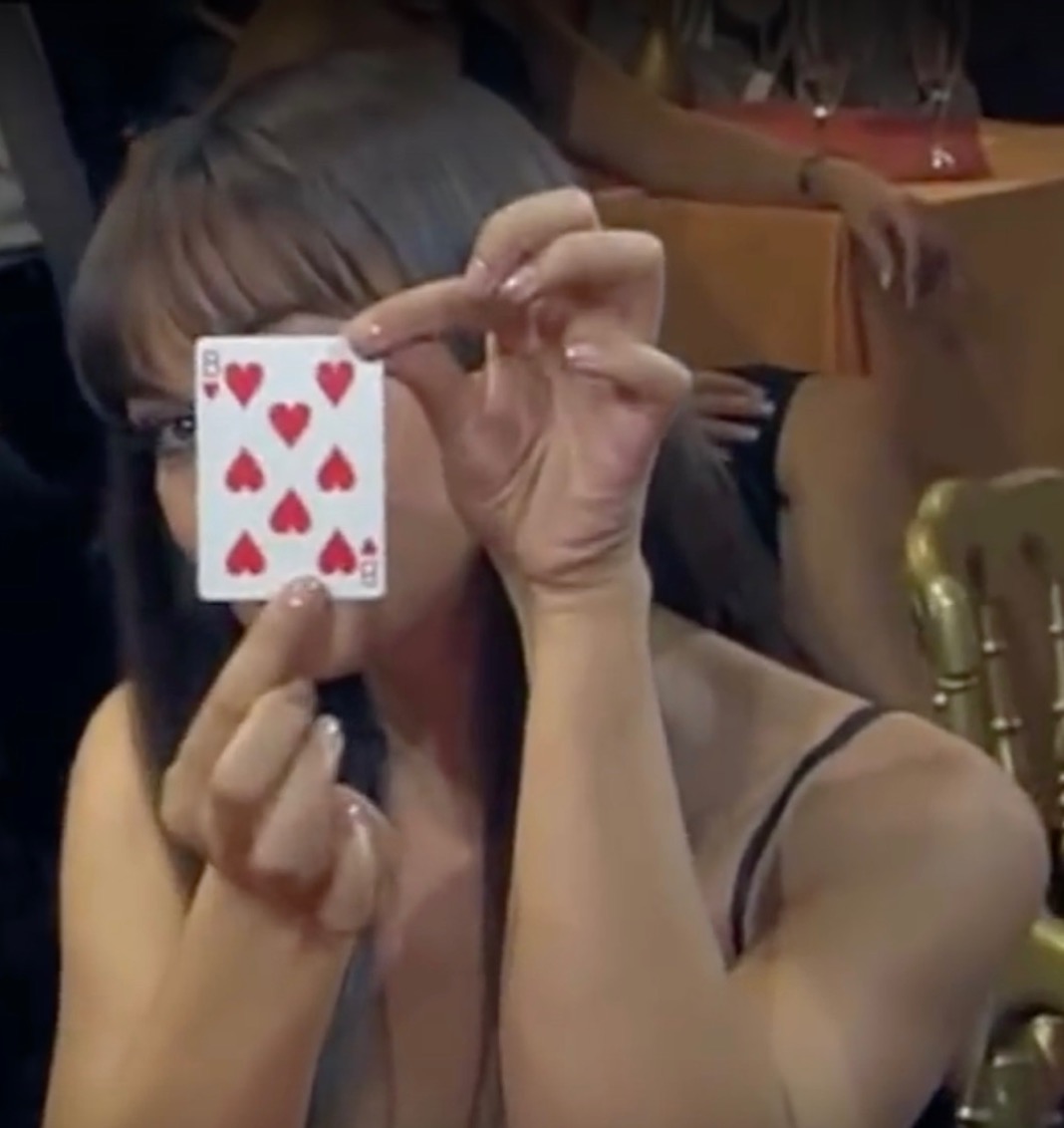 Stop playing games Aphrodite!
13. Angelina Jolie or Jennifer Aniston
Lara Croft: Tomb Raider – The Cradle of Life (2003) | Action, Adventure, Fantasy
Lara searches for Pandora's Box. Greek myth, tick, tick.
Hackers (1995) | Crime, Drama, Comedy
Gia (1998) | Biography, Drama, Romance
Girl, Interrupted (1999) | Biography, Drama
Beowulf (2007) | Action, Adventure
At the end of Beowulf, Angelina rises from the ocean like Aphrodite.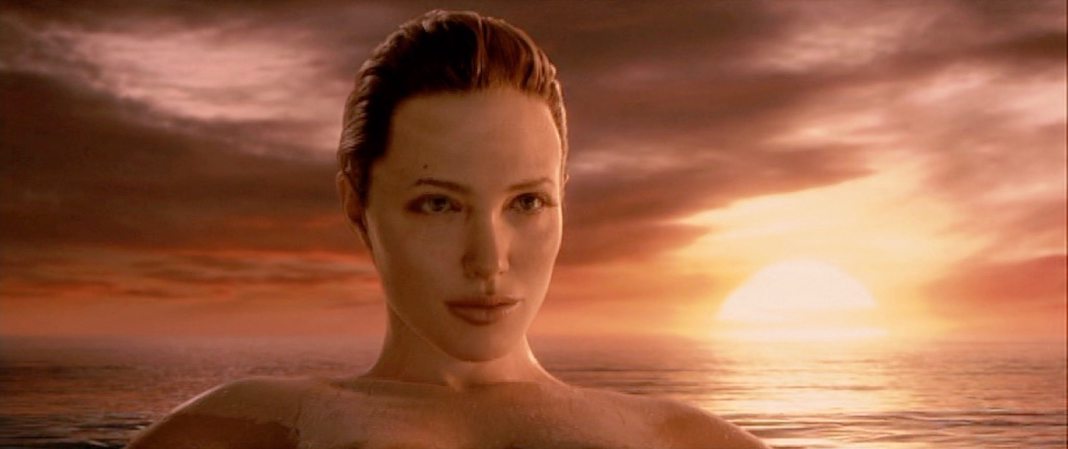 Angelina did marry Brad Pitt, the world's biggest Adonis at the time.
Jennifer Aniston was also married to Brad Pitt, and how's this, the Friends star is of Greek descent. Not sure who the Goddess is. Maybe they're both Goddesses.
14. Aishwarya Rai
The Indian actress with green-blue eyes, Goddess and the winner of the Miss World 1994 pageant.

Who do you pick as a Goddess?
Pin it … Share it