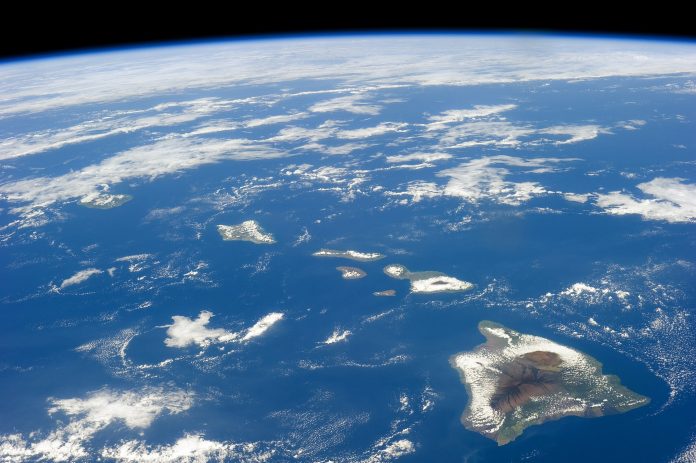 Hawaii as a whole is generally considered to be made up of eight islands. Five of them are relatively larger islands. They include Hawaii (Big Island), Maui, Molokai, Oahu and Kauai. Three of the eight islands are quite small. They include Lanai, Kahoolawe, and Niihau. In this post I'll look at four of the main holiday island destinations including Hawaii (Big Island), Maui, Oahu, and Kauai. What are the best things to do in Hawaii in each of these island paradises?
How much better can it get it than Hawaii? Great beaches, fantastic waterfalls, spectacular mountains, beautiful greenery, beautiful flowers and birds everywhere. What else do you want?
If you were offered the chance to live forever on one particular Hawaiian Island by a Greek God or Goddess, with the one clincher that you'd never be able to leave, would you accept the deal? Sounds like it would be a pretty good deal to accept.
Maui
1. Drive the Road to Hana
The most iconic coastal drive in Hawaii passes over fifty-four one-lane bridges.
2. Bike ride down Maui's Haleakala National Park
3. Beach paradises
Big Beach
Hamoa Beach
Kapalua Bay
Ka'anapali Beach
4. Waterfalls
Twin Falls
Three Bears Falls
Makahiku Falls
Honokohau Falls
Pipiwai Trail to Waimoku Falls
Pua'a Ka'a Falls
Wailua Falls
Waimea Waterfall
5. Ponds and Waterholes
Ching's Pond (aka Blue Sapphire Pools)
Pools of Ohe'o (aka Seven Sacred Pools)
Chutes and Ladders
6. Molokini Crater – Snorkeling and Diving Tour
7. Whale watching
Oahu
1. Waikiki Beach
This guy has a genuine talent for making good beach videos.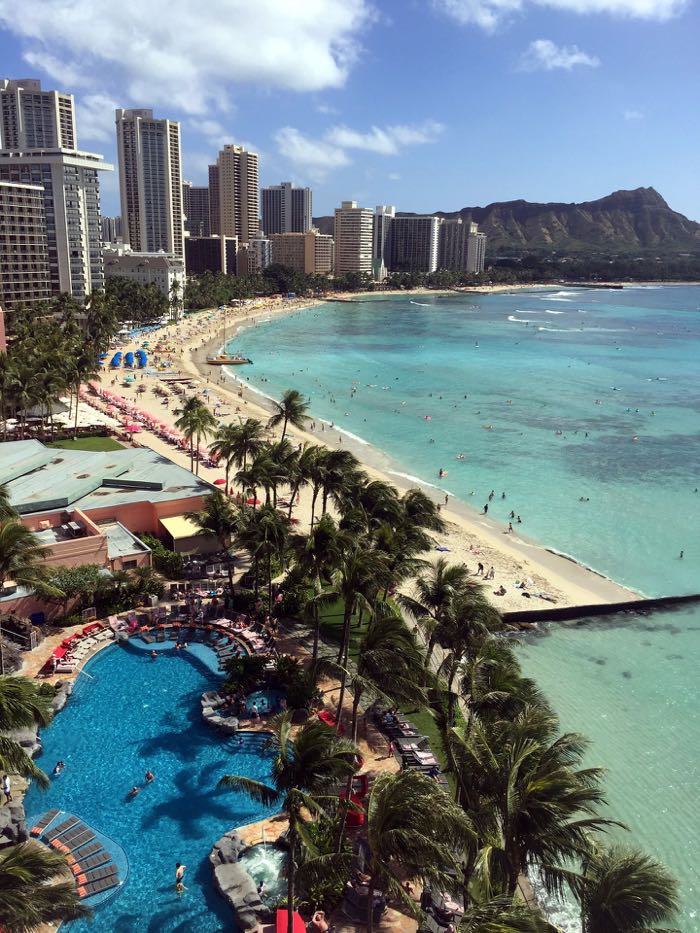 2. Diamond Head Crater Walk
It's a 1.4 mile walk past Kaimana Beach in Waikiki.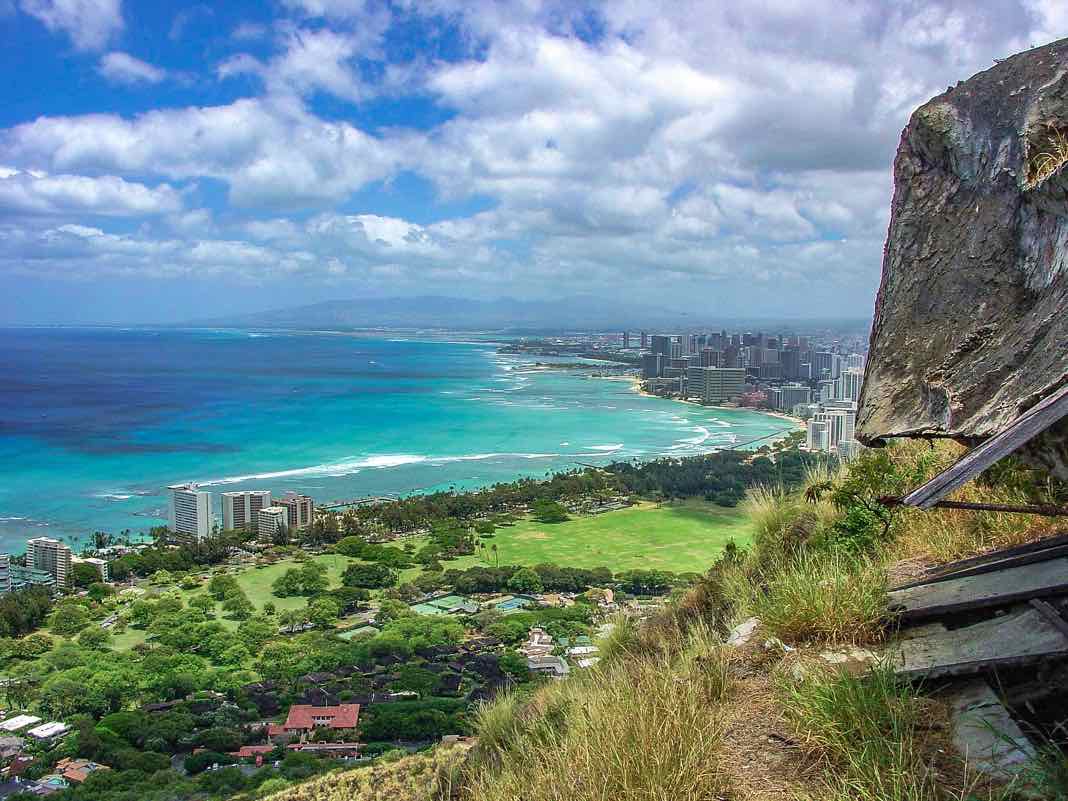 3. Polynesian Cultural Center Tour
4. Beach paradises
Lanikai Beach
Hanauma Bay
Kahanamoku Beach – Behind the beach is the Duke Kahanamoku Lagoon.
Kailua Beach
Waimea Bay
5. Waterfalls, Pools and Caves
Manoa Falls Trail – A very popular waterfall close to Waikiki.
Waimea Falls
Waimano Falls Trail
Wailua Falls
Maunawili Falls – 2.5 mile round trip through beautiful forest terrain.
Ka'au Crater Hike
Kapena Falls – Fun day trip
Sacred Falls – By helicopter
Jackass Ginger Pools
Mermaid Caves
6. Stairway to Heaven (Ha'iku Stairs)
Drive to Haiku Village and walk to the entrance. From there you'll be able to walk the 3922 stairs.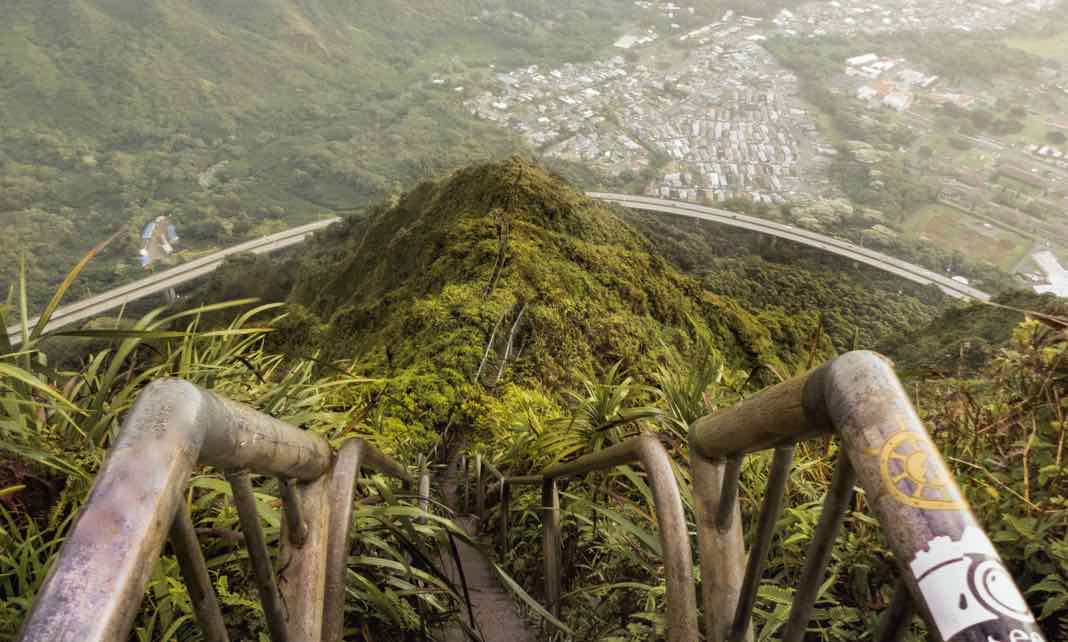 7. Makapu'u Lighthouse Trail
This walk offers fantastic views of the eastern side of the island.
Kauai
1. Kalalau Trail
It's a 22 mile roundtrip hike along the northern side of the island, best done on a 3-day camping trip.
2. Kauai by helicopter or by ocean vessel
The Na Pali coast from a bird's eye view would be incredible. The most mainstream way of exploring the coast is by ocean vessel, however that would mean missing out on much of the interior, which is why a helicopter ride would be awesome.
3. Beach paradises
Lumahai Beach
Tunnels Beach
Ke'e Beach
Hanalei Bay
4. Wailua Falls
Made famous by the opener of the late 70s and early 80s TV show 'Fantasy Island.'
5. Queen's Bath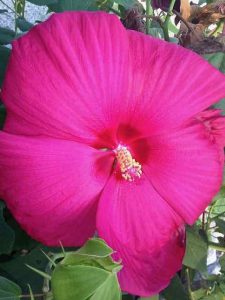 An exquisite naturally formed salt water pool. Drive along highway 56 to the parking lot and walk for about 10 minutes. There's also a nice waterfall next to it.
6. Waimea Cliff/Canyon Trail
7. The National Tropical Botanical Gardens in Lawai Valley
Hawaii (Big) Island
1. Hawaii Volcanoes National Park
2. Kilauea Iki Trail
A brilliant 4.5 mile counterclockwise loop walk.
3. Swim with Manta Rays
This can be done on a boat tour or as part of a night dive. Plankton is attracted to lights on the ocean floor which in turn attracts the Manta Rays of Kailua Kona. They swim very close to divers. These big sea creatures are apparently gentle and completely safe to be around.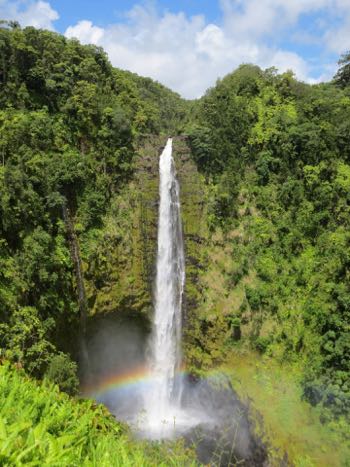 4. Beach paradises
Kehena Beach
Hapune Beach
Anaehoomalu Bay
5. Waterfalls
Akaka Falls and Kahuna Falls
Laie Falls
Rainbow (Waianuenue) Falls
Hi'ilawe Falls
6. Ahalanui Hot Pond
7. Mauna Kea Summit Area
Watch the sunset and stargaze at night.
No wonder the Christian missionaries headed over to Hawaii in an attempt to save Hawaiian souls. Mainland America couldn't resist a takeover so it's no wonder tourists invaded next.