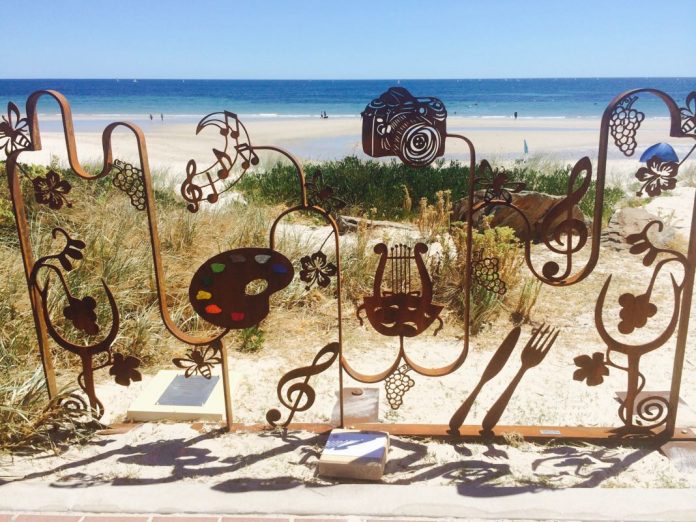 The vast majority of Australians wouldn't have a clue about most of these landmarks and destinations in Australia with Greek mythology names. That goes for the rest of the world as well.
Want to ponder over the mysterious Greek Gods and Goddesses in Australia?
Here's where to go.
1. Zeus Ridge
Location: Blue Mountains (Blue Mountain region), New South Wales
Zeus Ridge sounds like it would be pretty impressive. I wonder how close it is to the Three Sisters in the Blue Mountains.
The added bonus of visiting the Blue Mountains is that you'll be close to many other Greek mythological sights as well including:
Capertee Valley – This is Australia's biggest canyon. Not related to Greek myth but interesting to know.
Echo Point – The most popular lookout in the Blue Mountains. Echo loved Narcissus in Greek mythology.
Elysian Rock Lookout – One of the best lookouts in the Blue Mountains. It's actually 2 lookouts joined by the Buttenshaw Bridge.
Giant Stairway – The iconic Giant Stairway located adjacent to the Three Sisters has more than 800 steps and runways. The good news is that you can ride the Scenic Railway on the way back.
Hades Ridge – After Hades, Lord of the Underworld.
Hecates Cauldron – The Goddess Hecate was into magic. She's associated with Artemis.
Pandora's Box – The box which Pandora opened that ended up releasing all the ills into the world. Luckily, she did manage to save 'hope' inside the box by closing it just in time before it could escape.
Poseidon Arena – Poseidon, God of the sea. It's good to know that Zeus, Poseidon and Hades all have landmarks in the area.
River Styx – A great walk to go on is the Jelonan River Walking Track (Blue Lake). The 2.6 km circuit track leads to the Blue Lake which is fed by the River Styx and Jenolan River. The Jenolan Caves are a World Heritage site.
Australia is widely known as the land Down Under. In Greek mythology, the deceased had to be rowed across the River Styx to get into the Underworld. All you have to do to see the River Styx in Australia is be in the land down under. It's a lot easier in Australia.
Sirens – Yes, it's possible to visit the home which appeared in the movie Sirens (1994), which starred super-model Elle Macpherson. The home is now the Norman Lindsay Gallery and Museum. You won't want to miss this Greek myth destination if you're in the area. It's like going on a pilgrimage to connect with a Goddess in one of the best destinations in Australia.
Tartarus Slot – Tartarus is the antitype of the Elysian Fields (Heaven).
Three Sisters – The most famous site in the Blue Mountains. Could it be the 3 Graces? The three Graces were three sisters who lived on Olympus spreading the joy of nature.
2. Mount Olympus
Location: Cradle Mountain-Lake St Clair National Park, Tasmania
Mount Olympus (1447 m) overlooks the deepest natural freshwater lake (over 200 m deep) in Australia, called Lake St Clair.
Check out this video.
The only way to really appreciate this natural wilderness of this area is to go for a long multi-day walk. Australia's greatest walk, the Overland Track (Cradle Mountain Huts Walk) in Tasmania, brings you pretty close to Greek myth and legend. Or do you just want to climb Mount Olympus?
Keep an eye out for a huge number of Tasmanian Greek myth sights including:
Mount Ossa – Tasmania's highest mountain (1617 m). It's 100% worth a climb. Ossa is the Greek Goddess of rumour and gossip. She's also thought to be a messenger of Zeus.
Narcissus River, Narcissus Bay, Narcissus Hut – The handsome young man who rejected Echo's love.
The Parthenon – Temple in Athens dedicated to Athena, situated on the Acropolis.
The Acropolis (1471 m) – In Greece this is where the Parthenon is located.
Mount Ida (1253 m) – Ida is a mountain on Crete where Zeus spent his childhood. It could also be Mount Ida near Troy where Hera, Athena and Aphrodite descended to receive the judgement from Paris.
Mount Rufus (1416 m) – Rufus was the guide in Bill and Ted's Excellent Adventure.
Mount Achilles (1320 m) – Legendary warrior who took part in the Trojan war on the Greek side.
Mount Thetis (1471 m) – The most famous of all the Nereids. Her son was Achilles, the famous Greek warrior.
Mount Doris (1097 m) – The mother of the Nereids, who were sea-deities.
Mount Nereus – Nereus was the eldest sone of Pontus (sea) and Gaia (earth). He dwelt in the Aegean with his wife Doris and their many Nereid daughters.
Mount Geryon (1509 m) – Heracles stole cattle from Geryon, the three-headed giant.
Mount Hyperion (1480 m) – Hyperion was one of the Titans, son of Uranus and Gaia.
Mount Pelion West (1554 m) and Mount Pelion East (1433 m) – Mount Pelion in Greece was the homeland of Chiron the Centaur, the esteemed tutor of Jason, Theseus, Heracles and Achilles.
Pelion Plains, Pelion Creek, Pelion Falls, Pelion Gap, and Pelion Hut
Mountains of Jupiter – Referring to Zeus of course.
The Labyrinth – Named after the huge maze that hid the Minotaur.
The Minotaur – The monstrous half man half bull.
Lake Ophion – Ophion and his female companion, Eurynome, ruled before Cronus and Rhea. Eurynome was the daughter of Oceanus, the eldest Titan, and Tethys, the youngest Titaness. Ophion and Eurynome took refuge in the sea after the rise in power of Cronus and Rhea. While in the sea, as one of the Oceanids, Eurynome had the torso of a woman and from the waste downwards the form of a fish. This is where the myth of the mermaid most likely came from. The Oceanids were the lovers of many Gods and mortals giving birth to many children. Lake Ophion sounds like a very interesting place.
Other lakes having Greek myth associations include:
Lake Artemis – Dedicated to the twin sister of Apollo.
Lake Eros – Dedicated to the God of Love and desire.
Lake Sappho – Sappho was a female erotic poet from the island of Lesbos.
Lake Pallas – Athena was frequently called Pallas Athena.
Lake Athena – Dedicated to the Goddess of Wisdom.
Lake Merope – One of seven sisters who were known as the Pleiades.
Lake Oenone – In exchange for her virginity Apollo gave Oenone the knowledge of medicine. Who are we to judge Apollo?
Lake Helen – Yes, even Helen of Troy has a lake.
Lake Hermione – The only daughter of Menelaus and Helen.
Orion Lakes – Orion, being the giant huntsman changed into a constellation.
Cephissus River and Cephissus Falls – A river god in ancient Greece.
Echo Point Hut – Echo withered away. The only thing left behind was her voice.
As you can see there's over 30 names with Greek myth connotations located around the Overland Track in the Cradle Mountain-Lake St Clair National Park.
When I went I missed them all because of my ignorance. I thought I was walking the Overland Track on a beautiful nature walk through the natural wonders of Tasmania and nothing more. In reality I was surrounded by legendary Greek mythology.
3. Mount Pegasus (1063 m)
Location: Tasmania (Arthur Range)
Pegasus South (1053 m)
Mount Hesperus (1099 m)
Mount Sirius (1151 m)
Mount Taurus (1011 m)
Cerberus Hill (541 m)
Lake Cygnus
4. Orpheus Island
Location: Queensland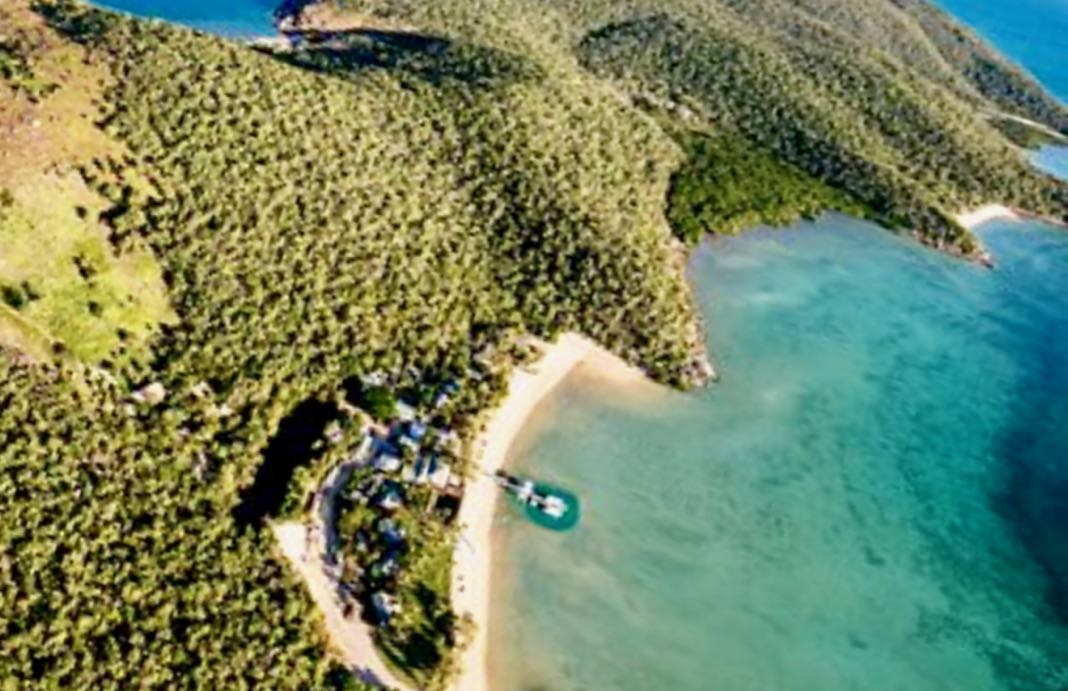 Named after Orpheus, the musician and Greek poet who could charm all living things.
Pandora Reef is south of Orpheus.
5. Apollo Bay
Location: Beach town in Victoria
The Great Ocean Road Running Festival is held in Apollo Bay every year. The 44 km marathon starts outside the iconic Lorne Pub at one end and finishes outside the Apollo Bay Pub. There's also a 23 km half marathon. Both are slightly longer than normal, probably because it finishes at Apollo and he's a pretty big God. They also have walks and other running distances on offer as part of the festival. Being fit has massive advantages, like being able to participate in this event. This is a great way of honouring Apollo.
6. Mount Parnassus, Mount Ossa & Mount Pelion
Location: Queensland
Mount Parnassus – In Greek mythology Mount Parnassus was the abode of Apollo and the Muses. It was the ancient home of poetry and music.
In Greece, Mount Ossa (1978 m) is located between Olympus to the North and Pelion to the South.
In Queensland Mount Ossa is a National Park located between Pelion to the North in Queensland and Olympus to the South in Tasmania, the exact opposite to that of Greece.
In Australia, there's a Mount Ossa in Queensland and also a Mount Ossa in Tasmania. There's also a Mount Pelion in Queensland and to confuse everyone a Mount Pelion West and a Mount Pelion East in Tasmania.
Luckily Australia only has one Mount Parnassus (625 m) in Queensland and one Mount Olympus in Tasmania. Thank the Gods for that. Confusing isn't it?
Mount Ossa and Mount Pelion are only 10 kilometres apart in Queensland, which would make for a great day trip if you ever find yourself in Queensland's Mackay region.
Mount Parnassus (Queensland) is approximately 460 km south of Mount Ossa (Queensland).
7. Venus Bay
Location: South Australia and Victoria
These are two seperate destinations on either side of the southern coast of Australia, probably because Venus (Aphrodite) has two sides.
8. Venus Baths
Location: Grampians National Park, Victoria
Just don't expect it to be anything like the Venus pool at Caesars Palace in Las Vegas. I know where I'd rather go.
9. Pillars of Hercules
Location: Cape Raoul, Tasmania
10. Proserpine (Greek: Persephone)
Location: Proserpine, Queensland
Proserpine is a town and a locality in the Whitsunday Region, Queensland, Australia. There's also a lake and a river in this area with the same name. The river is a crocodile hotspot.
Romans knew the Goddess of Fertility as Proserpina, whereas the Hellenes called her Persephone.
11. Nymph Island – One of the best destinations in Australia?
Location: Turtle Group National Park
Turtle Group National Park consists of nine islands comprised of the Turtle Group of islands, Nymph Island and the Pethebridge Islets.
Lizard Island is only 28km east of Nymph Island. This island is out there in the middle of nowhere so don't expect to see any nymphs. I'd say very few Australians have ever seen this place. Hopefully a trip here won't turn out like the movie Nymph (aka Mamula, aka Killer Mermaid) (2014).
12. Neptune Islands
Location: South Australia
The Neptune Islands are named after Poseidon whose Roman name is Neptune. These islands in South Australia are an excellent destination to go great white shark cage-diving.
The gateway to the Neptune Islands is in the town of Port Lincoln.
Interestingly, one of the most famous horses in Australian history came from Port Lincoln. Makybe Diva, an Australian champion horse won the famous Melbourne Cup horse race on 3 consecutive occasions (2003, 2004, and 2005). This is the most famous horse race in Australia. In Port Lincoln there's even a statue of the Makybe Diva in town close to the seashore. We know Poseidon loves horses.
Port Lincoln is a great place to stay when visiting the Neptune Islands on day trips. Another great thing about Port Lincoln is that you can swim with giant Tuna in holding pens that float in the ocean. Port Lincoln is known as the Tuna capital of Australia. It's a great experience to swim with these massive fish, which you can touch as they swim past. I've done it and I highly recommend it.
Calypso Star Charters started as one of the first charters in Port Lincoln offering shark cage and sea lion diving in the area. Calypso became the lover of Odysseus after he was stranded on her island after being shipwrecked in Greek mythology.
Worth remembering:
There you have it, hope you've learned something. Keep some of these best destinations in Australia in mind, because they're worth making an effort to see. It may even inspire someone to take a vacation in the future. Maybe someone will even bump into a Greek God or Goddess along the way.
Who would've thought that Australia is actually one big Greek Island