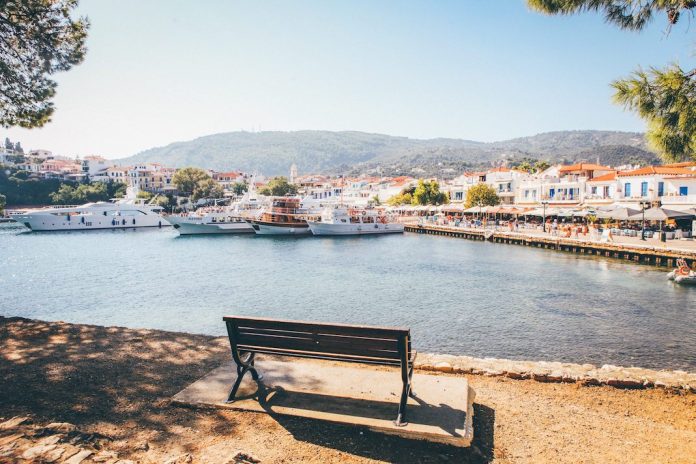 1. Venus
Venus (in other words "Aphrodite") was a super yacht built for Apple co-founder Steve Jobs and his family. I wonder whether he believed in the Greek Gods?
In 2013 the luxury yacht turned up in Hydra and carried members of the Jobs family. One thing is for sure, you can't build a boat called "Venus" without taking it for a cruise around the Greek Islands at least once.
It's stunning to watch the super yacht "VENUS" cruise by Simpson Bay Bridge, St Maarten. Check it out.
Cost: €100 million
Launch date: 28 October 2012, Netherlands
Built by: Feadship
Size: 1,876 Tonnes
Length: 78m (260 ft)
2. Zeus
The super yacht Zeus came about after numerous name changes.
Eco was a super yacht built in 1991 for the late Mexican media entrepreneur, Emilio Azcarraga, the owner of the largest Spanish-language television network in the US and Mexico.
He died in 1997 on board his yacht ECO outside Miami. Not sure how, but it seems like a good way to go.
In 1999, two years after the media mogul's death, Eco was sold to American billionaire and founder of Oracle Corporation, Larry Ellison. He renamed the yacht to Katana. Ellison then remodelled the yacht to his taste and even added a basketball court on deck.
In 2004, Ellison took delivery of the super-super 138m Rising Sun, which led to him to sell Katana to British media entrepreneur, Aidan Barclay (Barclay Brothers), owner of the Telegraph newspaper. He renamed the yacht to Enigma.
So far it's gone from Eco to Katana and then to Enigma. Whoa!
The yacht was refitted in 2009 and then again in 2014 by the Barclay brothers.
In 2017, Barclay sold Enigma for €47.5 million.
Following the sale, the super yacht was renamed to Zeus.
Yianis "John" Christodoulou became the fourth owner of the super yacht. He's a Cyprus-born British billionaire property developer, who came to London in 1974 as a boy when his family fled the Turkish invasion of Cyprus.
It's almost like the super yacht or Yianis is immortal.
Launch date: 1991, Germany (Hamburg)
Built by: Blohm+Voss
Size: 1150 tons
Length: 74.5m (244 ft)
3. Athena
Athena is a clipper-bowed three masted gaff rigged schooner (sailing boat) built in 2004 for Jim Clark, the Texas billionaire who founded several technology companies including Silicon Graphics and Netscape.
In December 2015, his wife Kristy Hinze-Clark became the first female boat owner to win the Sydney to Hobart Yacht Race. The former supermodel together with the crew achieved the feat on board the supermaxi Comanche.
In 2018, Athena, one of the largest yachts in the world, was up for sale at US $45 million.
Launch date: 2004, Netherlands
Built by: Royal Huisman
Size: 1,103 tonne
Length: 90m (295 ft)
A few more Luxury Super Yachts with ties to Greek Mythology:
4. Olympia – Associated with Russian President, Vladimir Putin
5. Pegasus VIII – Associated with Mexican businessman, Carlos Peralta Quintero
6. Titan – Associated with Alexander Abramov, Chairman and shareholder of Evraz
7. Andromeda – Associated with New Zealand businessman, Graeme Hart
8. Siren – Associated with the Reuben Brothers
9. Atlantis II – Associated with the Greek-American shipping tycoon, Stavros Niarchos
10. Golden Odyssey – Associated with Saudi Arabian Prince, Khaled bin Sultan
11. Eos – Associated with Movie and Media billionaire, Barry Diller
12. Ulysses
Who says paradise doesn't exist on earth? Is anyone envious?