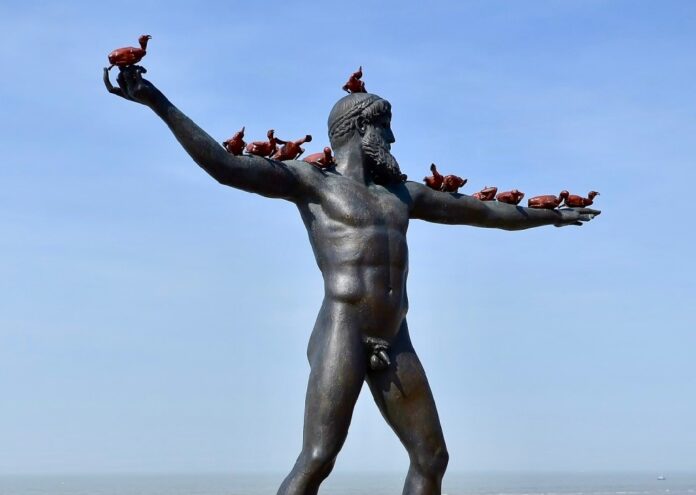 The world has many Greek mythology statues and sculptures that are almost unbelievable.
One thing is for sure, all of these twelve amazing Greek mythology statues are incredible!
Each one is linked to a Greek God or a Greek mythology theme in some way, and they all have the power to leave you in total awe of the ancient past.
I'm sure you will agree that there is something very quirky or extraordinary with every single one of these statues related to Greek mythology.
It seems as if they have been created to remind everyone never to forget the bounds of possibility and the importance of Greco-Roman myths to the foundations of this bizarre world.
So check them out and see what you think.
Odysseus blinding the cyclops Polyphemus
Location National Archaeological Museum "Grotta di Tiberio", Sperlonga, Italy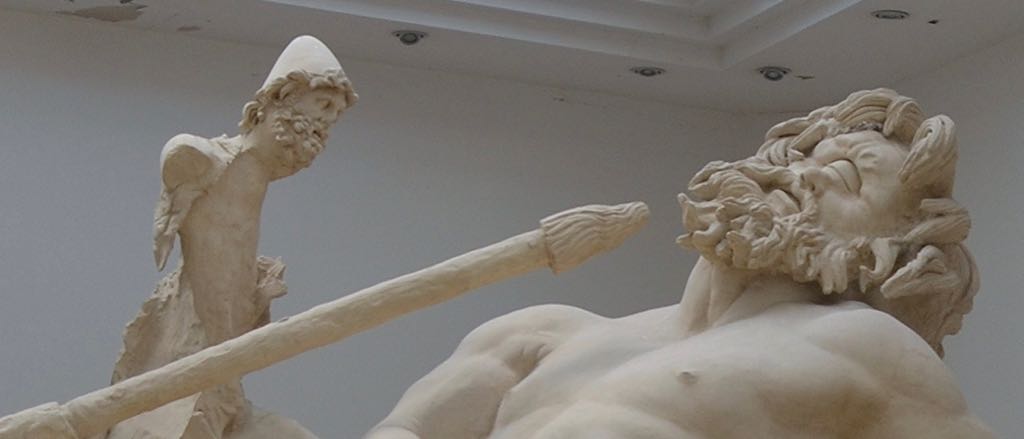 In this group of sculptures, you will see Odysseus and his friends blinding Polyphemus, the one-eyed cyclops.
It is a three-in-one attraction, which includes visiting the Villa of Tiberius, now a villa/museum, as well as an archaeological site and a grotto.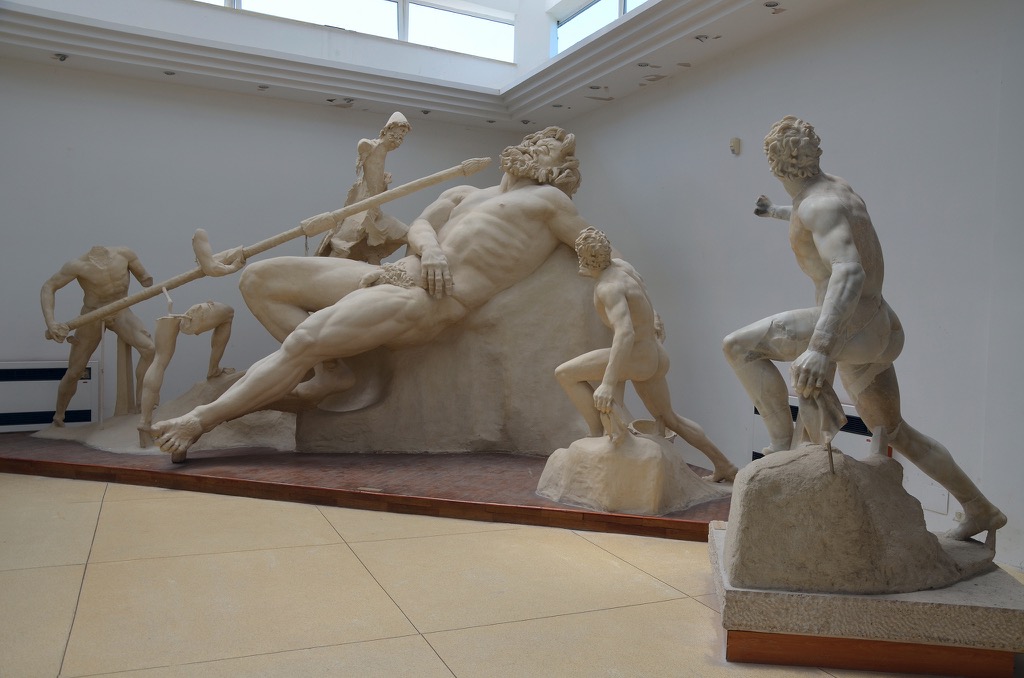 The sculptures known as the Sperlonga sculptures are a group of mysterious ancient sculptures discovered in 1957.
They were located on the grounds of the former villa of Emperor Tiberius at Sperlonga, which is situated on the coast between Rome and Naples.
Restorers pieced the broken sculptures back together again with resin castings after learning about the association with Polyphemus, the one-eyed cyclops, through nearby inscriptions.
Other interesting sculptures were discovered in the same area, which can also be seen in the museum. Watch the video below if you'd like to know more.
Medusa Heads
Location: Basilica Cistern of Istanbul, Turkey
The head of Medusa can be seen sitting sideways, holding up a column in Turkey.
The pillar below shows Medusa's head in an upside-down position. I wonder who came up with this weird idea?
Visiting the two Medusa heads in Basilica Cistern has become a tourist attraction, and it's no wonder, considering how weird this sight would be to behold for real.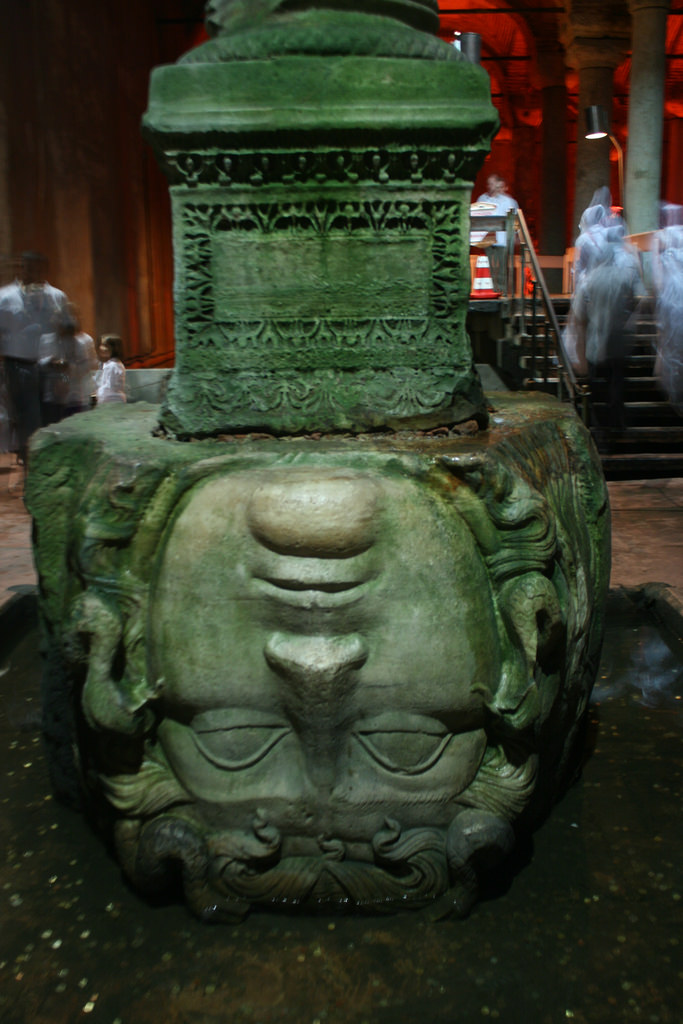 Athena Parthenos
Location: Nashville, Tennessee, USA
Athena Parthenos by Alan LeQuire (1990) is the largest indoor sculpture in the western world. The colossal statue is inside a full-scale replica of the Parthenon, which can be found in Nashville. Yep, just the same as in the first Percy Jackson movie.
The statue of Athena stands 42 feet (13 m) high and is gilt with more than 8 pounds (3.6 kg) of gold leaf.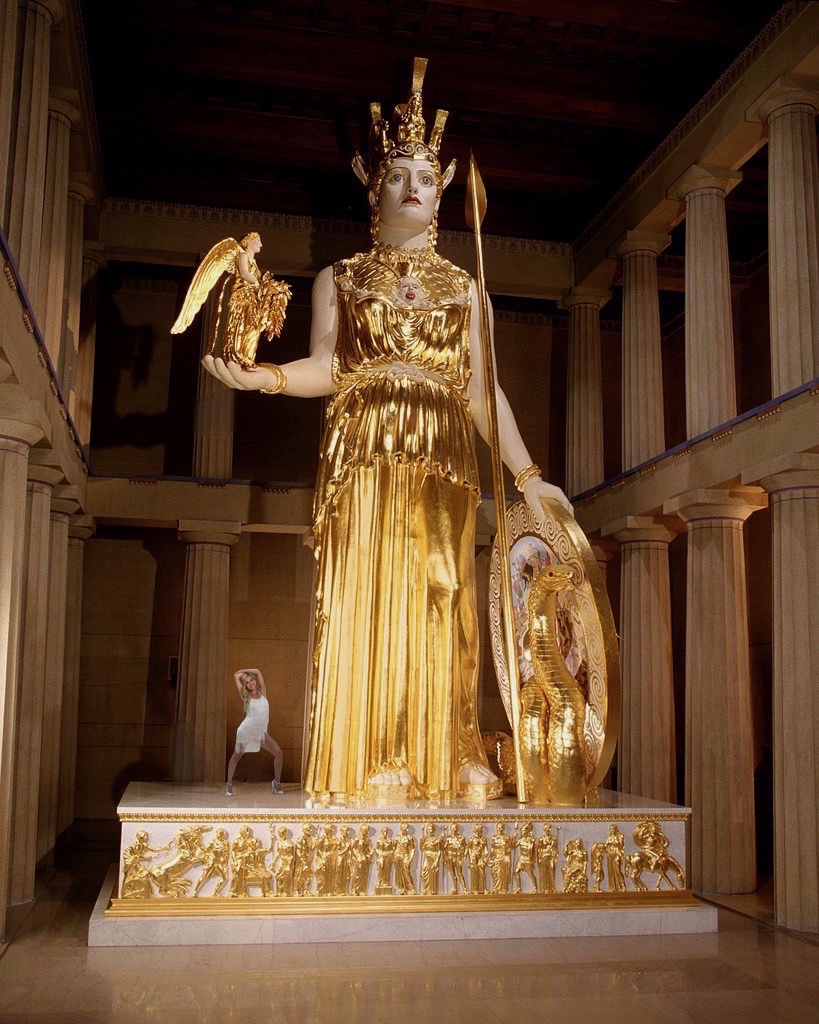 If you'd like to know more about this place, watch this video.
Atlas Sculpture in New York
Location: New York City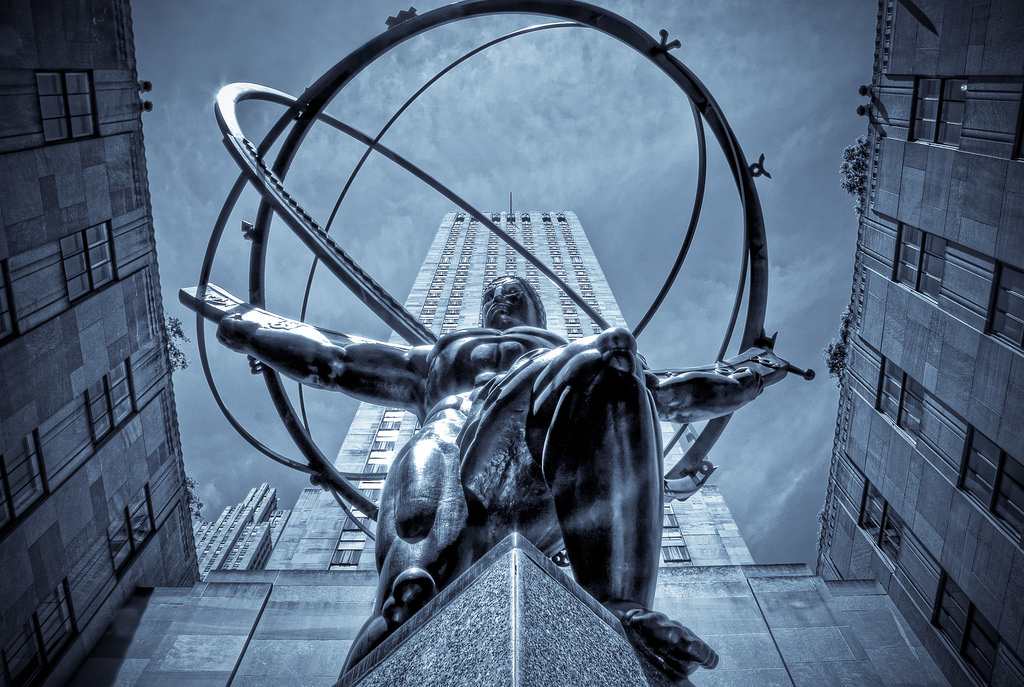 Mercury (Hermes) riding Pegasus
Location: Paris, France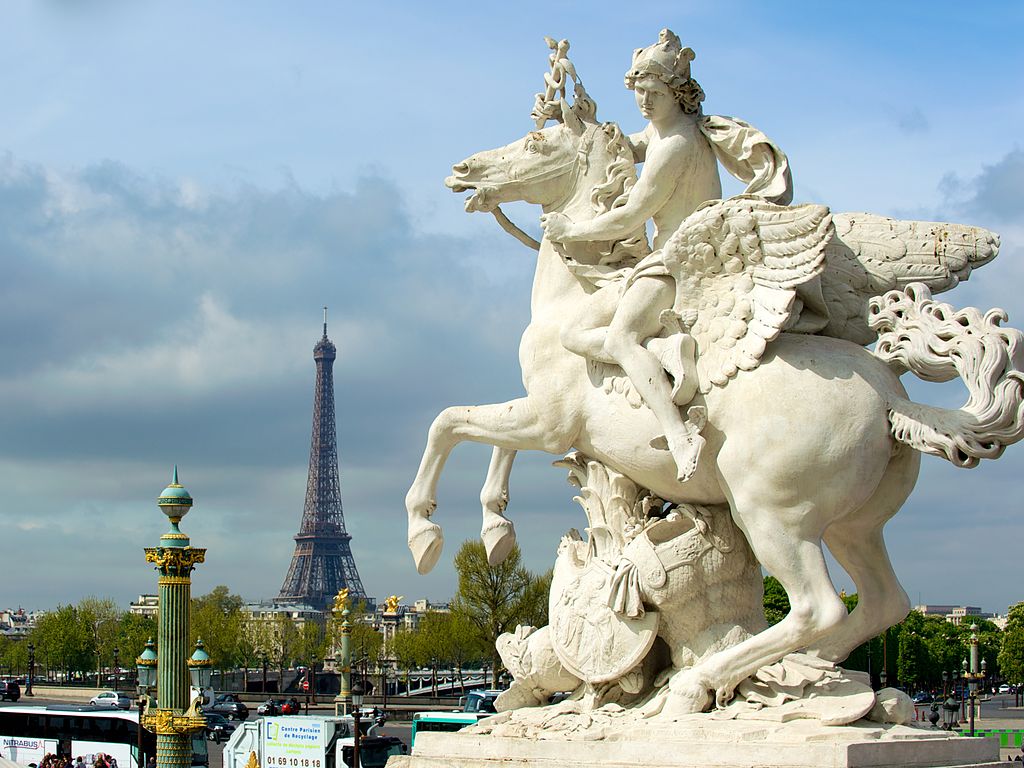 King Neptune Statue
Location: At the entrance of Neptune Park on the Virginia Beach boardwalk, USA

He's even holding a tortoise.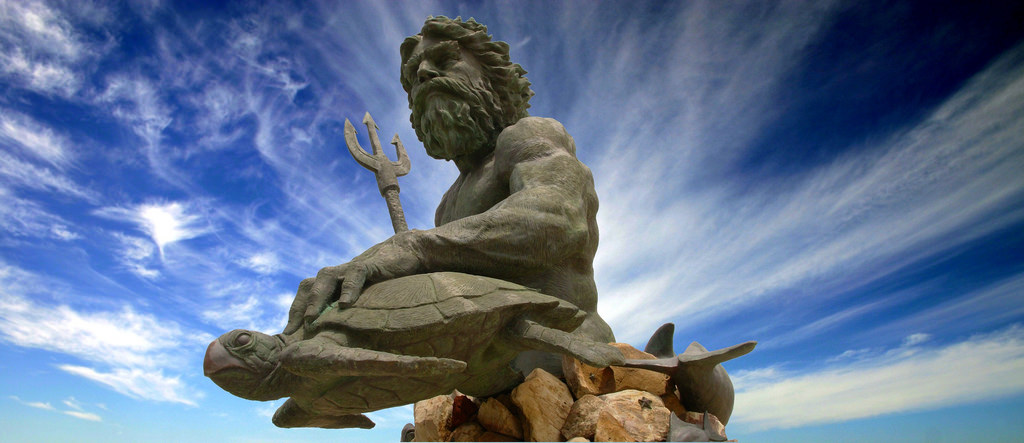 Nike Statue
Location: Vancouver, Canada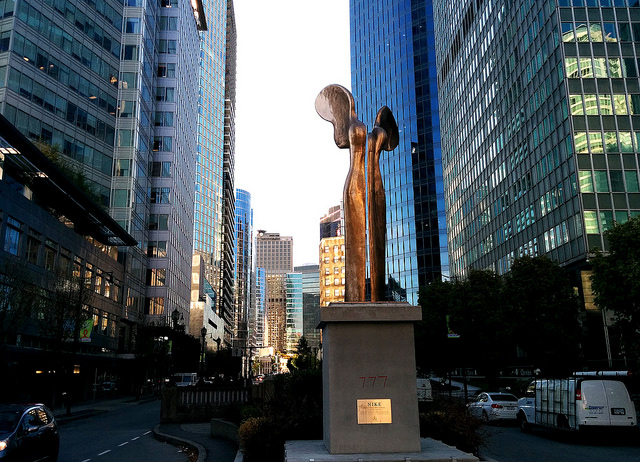 Icarus Sculpture
Location: Valley of the Temples in south-western Sicily, Italy
The bronze statue of fallen Icarus lies on the ground in discarded fashion, which you can find near the Temple of Concordia.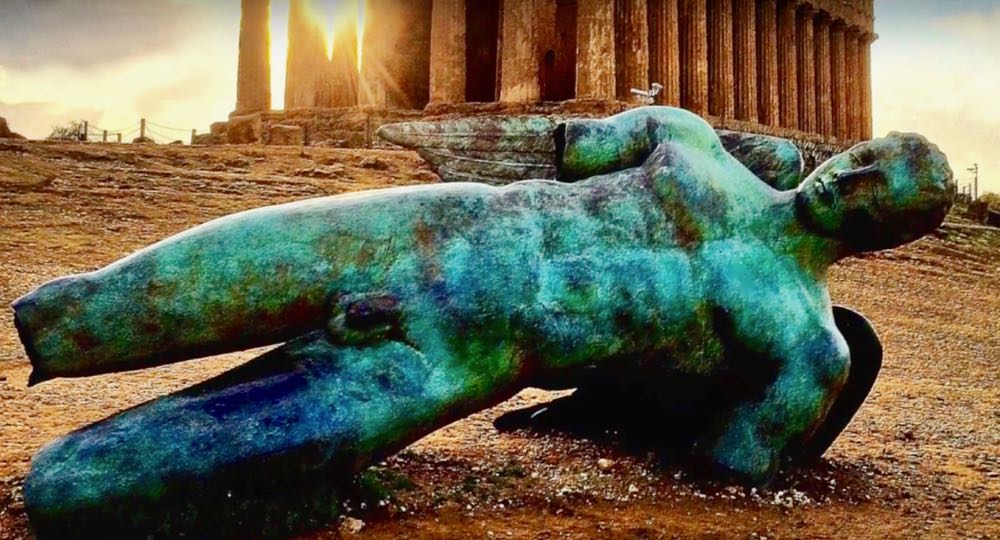 Icarus has been lying there since 2011 as part of a larger exhibition by the Polish artist Igor Mitoraj.
Pegasus defeats a dragon.
Location: Gulfstream Park in Hallandale, Florida, USA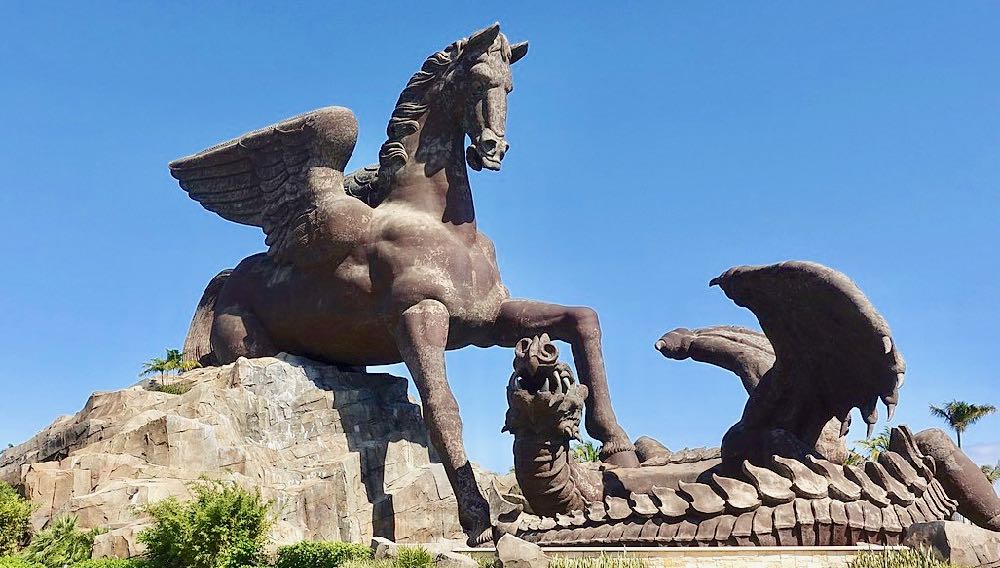 Pegasus looks fantastic at night.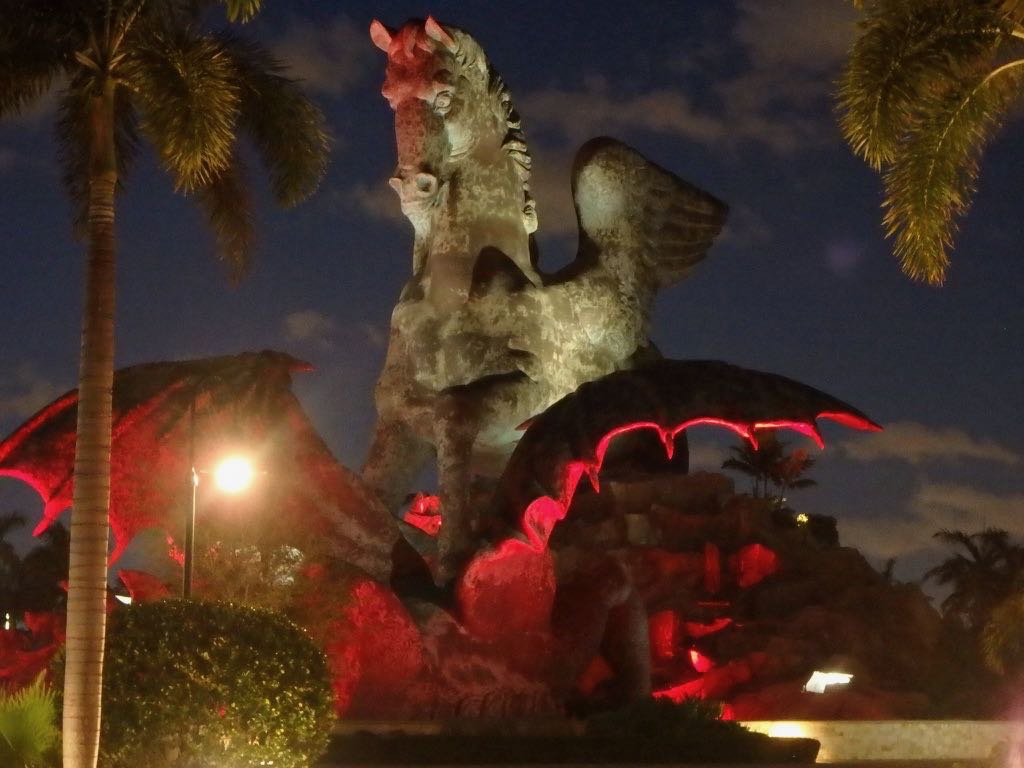 Watch Americans celebrate the 4th of July alongside Pegasus and the Greek Gods.
Pegasus Sculpture
Location: Milan
Located in the Galleria Vittorio Emanuele II, the oldest shopping mall in Italy.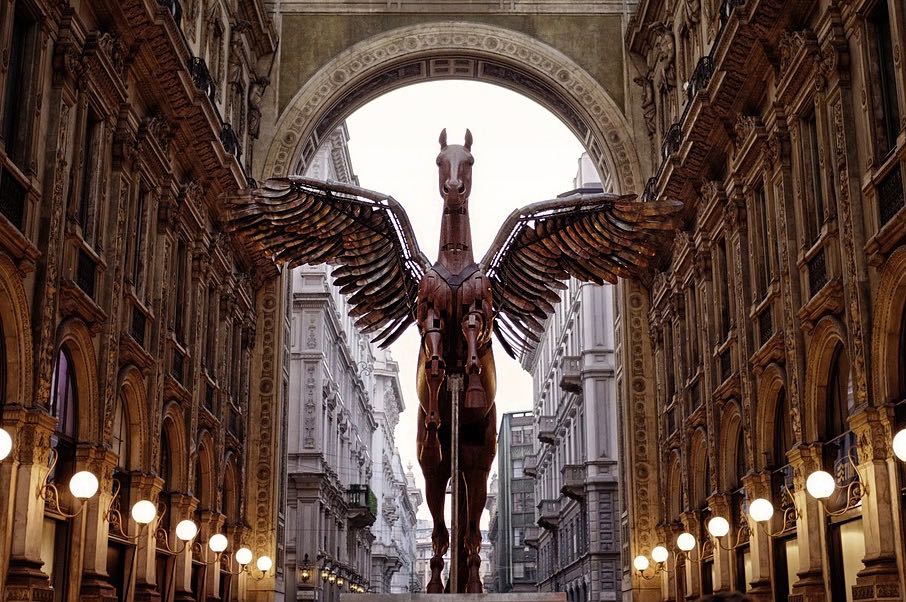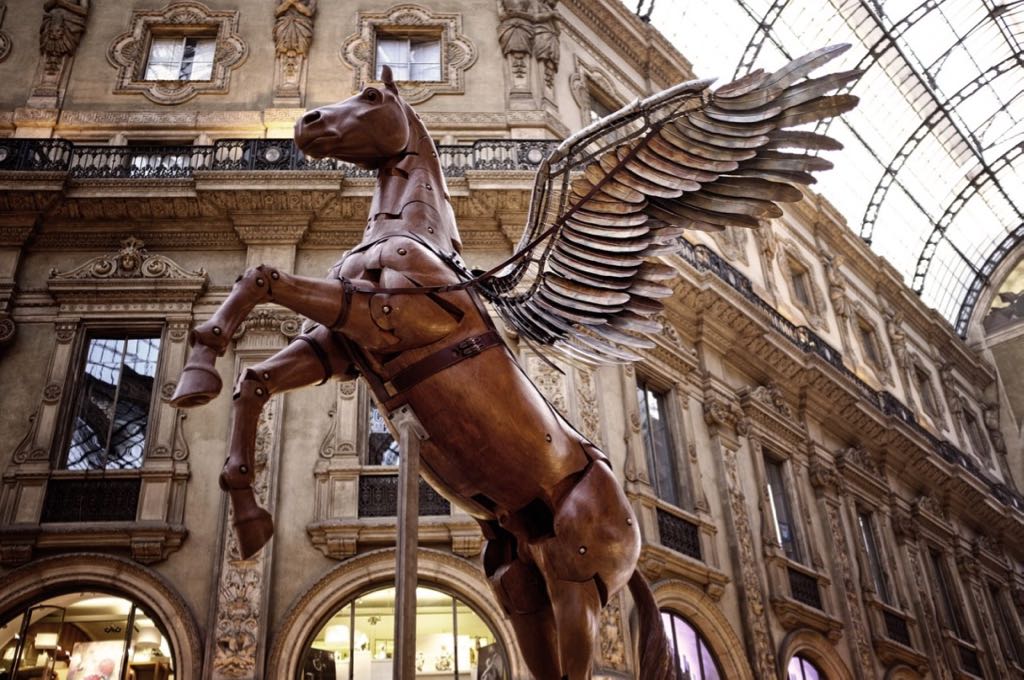 Hercules Sculpture
Location: Kassel, Germany
The unbelievable thing about this Hercules statue is the stunning setting.
The Hercules monument and its cascade are located in Bergpark Wilhelmshöhe. You will see a long cascade of water leading up to the monument at the top of the hill.
Hercules stands on the highest point in Bergpark Wilhelmshöhe, where Wilhelm II, the Emperor of Germany, had his summer estate.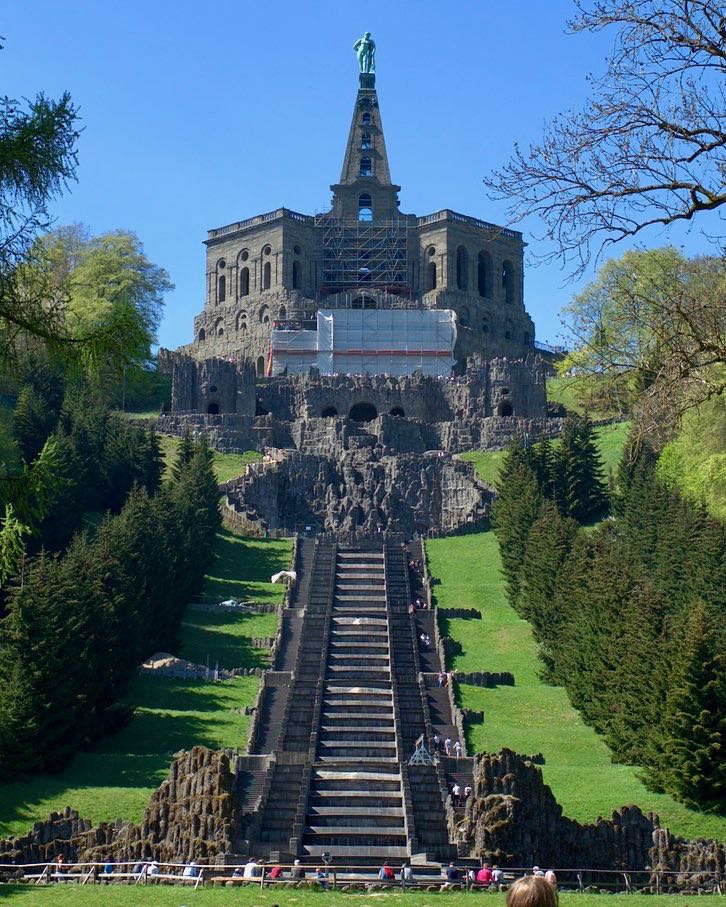 Eternity-Poseidon Statue
Location: De Haan (75 mins drive from Calais) | The Belgian Coast
Artist Xu Zhen blended two cultures to form this amazing statue: A Greek God and Chinese Peking ducks.
It always makes me hungry when I look at this statue.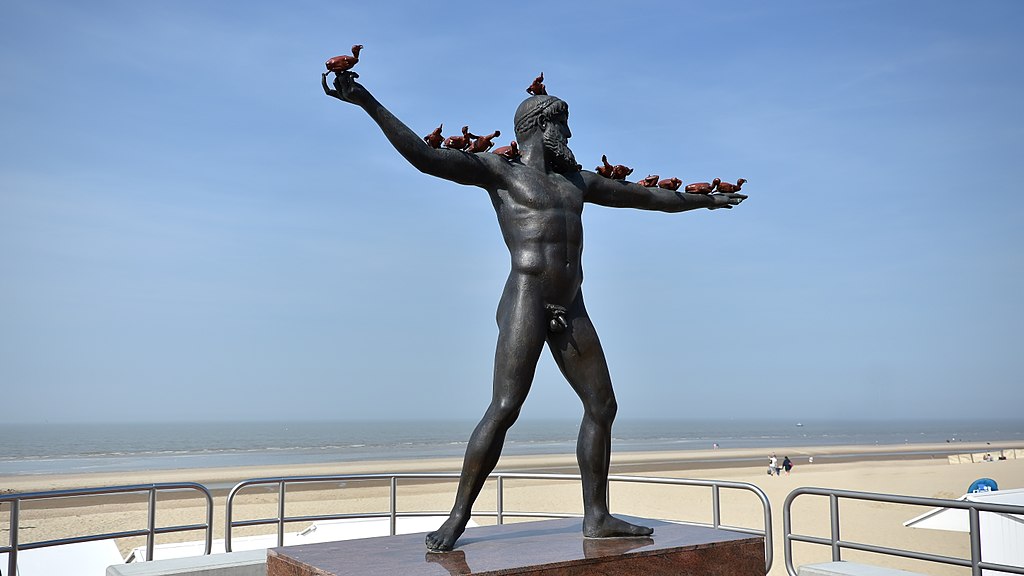 More Statues with Greek Mythology Themes
There are also many wondrous water fountains with Greek mythology themes worldwide.
These awesome fountains often include extraordinary sculptures based on Greek Gods, heroes and monsters. Then there are the Neptune fountains in Italy to ponder over.
Greek Gods Paradise also reveals many other incredible statues based on Greek mythology themes within other posts, so expect to get very surprised if you explore this site.
Pin it … Share it