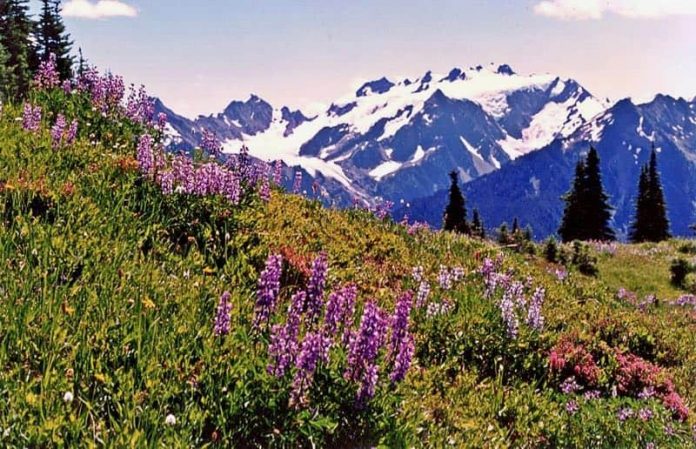 Have you ever thought about hiking Mount Olympus? I'm referring to the best Mount Olympus Hikes in America, not Mount Olympus in Greece.
What, there's a Mount Olympus in the USA? Yes there is. There is a Mount Olympus in Washington and one in Utah, as well as three other places with the mythical mountain name that leads you to ponder over the Greek Gods.
In actual fact, America has quite a few places with the honourable Mt. Olympus name, however I consider these 5 destinations to be the best.
If you're in North America, you can actually hike to the top of Mount Olympus, who would have thought?
The beauty about these destinations is that they are all wildly different. If you live close to any of these places then they should be at the top of your list of things to do. Each destination would make for a great weekend away.
1. Mount Olympus (Washington)
Elevation: 7,980 feet (2,432 m)
Mount Olympus can be seen in the background in the photo below, and no, that's not Pan, the goat God from Greek mythology in the bottom lefthand corner, but it is a mountain goat.
In 2018 many of the mountain goats in the Olympic Peninsula were relocated to the peaks of the Cascade Mountains in Washington state. They were flown out by helicopter while they were strapped in and dragged through the air while dangling down.
Authorities wanted to eradicate the introduced species of goat entirely from the Olympic Peninsula. This relocation effort began as a result of the problematic issues the goats created to the ecology of the national park. One elderly hiker in 2010 was even gored to death by one. They look pretty harmless and cute, like a friendly dog you wouldn't mind patting, but don't let that fool you. Those horns look pretty sharp.
The advice this hiker received was to shout and throw rocks at them. Then hopefully they may leave you alone. Don't feel too bad for them, as they have a reputation for being bad-tempered and aggressive.
Mount Olympus is a central feature of Olympic National Park, but there are many other places of interest in the area.
You don't need to hike to the top of Mt. Olympus to appreciate the great beauty on offer inside the Olympic National Park. Taking a few great photos can be just as rewarding. Then again, maybe you do want to get on top of Mt. Olympus.
2. Mount Olympus (Utah)
Getting to the top of this Mount Olympus in Utah may be a big challenge for some hikers.
Elevation: 9,030 feet (2,752 m). The tallest Mt. Olympus in the USA. Keep in mind that this mountain isn't that much smaller than the real Mount Olympus in Greece, which has an elevation of 9,574 feet (2,918 m).
Start of hike: The trailhead is located on Wasatch Boulevard. It starts off with a bunch of very tall stairs.
Time required: Approximately 7-8 hour round trip.
The highest peak in the photo below is Mt. Olympus.
In the photo you can also see a sign indicating Jupiter Drive. Jupiter is the Roman name of Zeus, king of the Gods. Makes sense.
Mount Olympus is viewable from practically every location in the Salt Lake Valley.
It isn't the tallest peak along the Wasatch Front, but its special form and location make it a popular hiking destination for locals.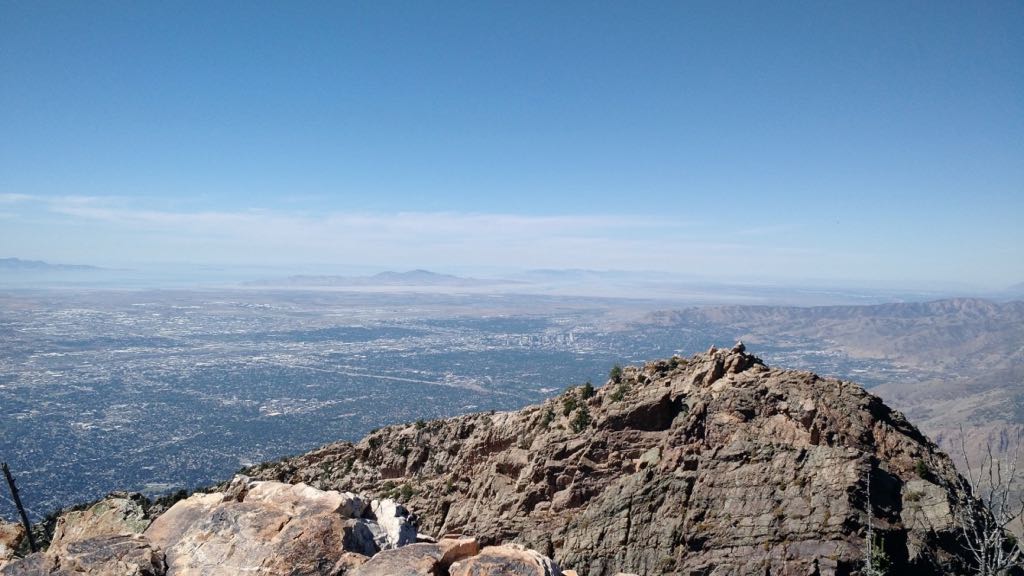 Here are some of the awesome views you will get to see.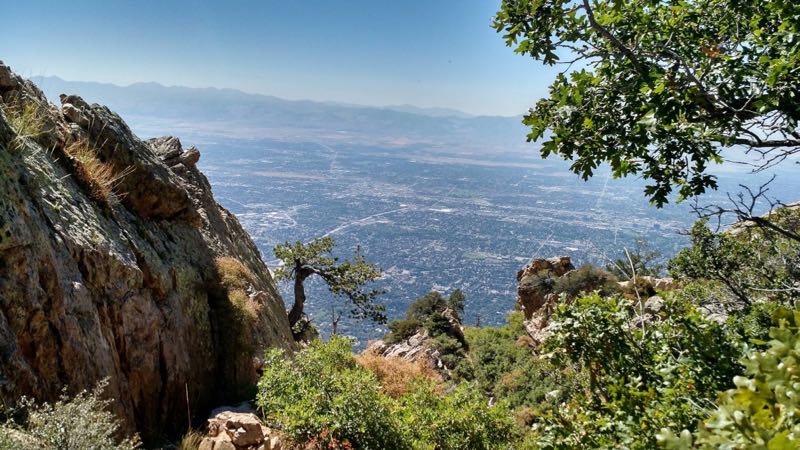 I wonder if anyone goes hang gliding off Mount Olympus. That would be a great way to get down.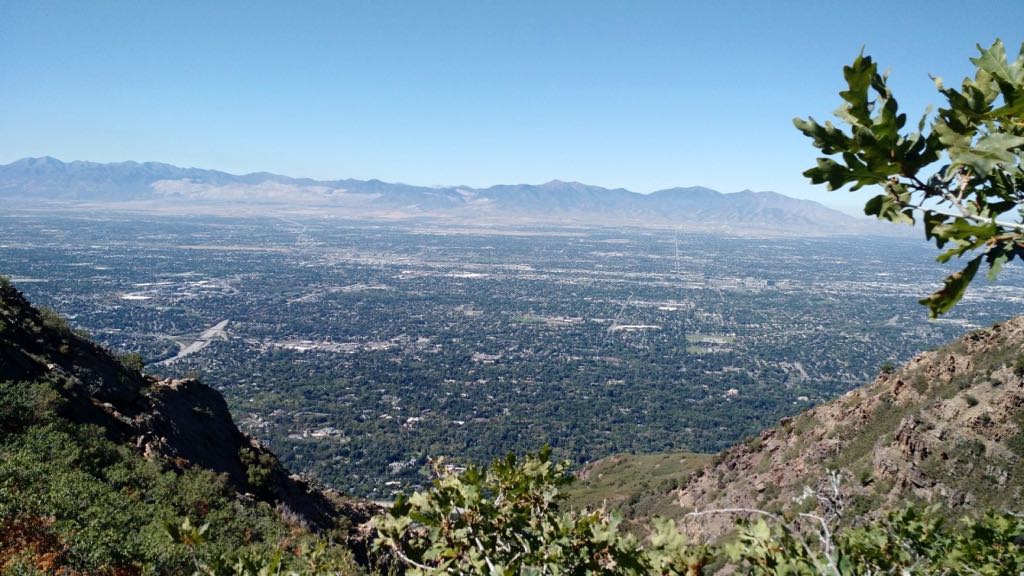 Mount Olympus is the most visually prominent from the east side of the Valley.
3. Mount Olympus – Tumbling Rock Cave (Alabama)
Tumbling Rock Cave, Jackson County, Alabama
The best thing to do is get a guide, someone who knows the cave inside out. You don't want to get lost or trapped inside this cave.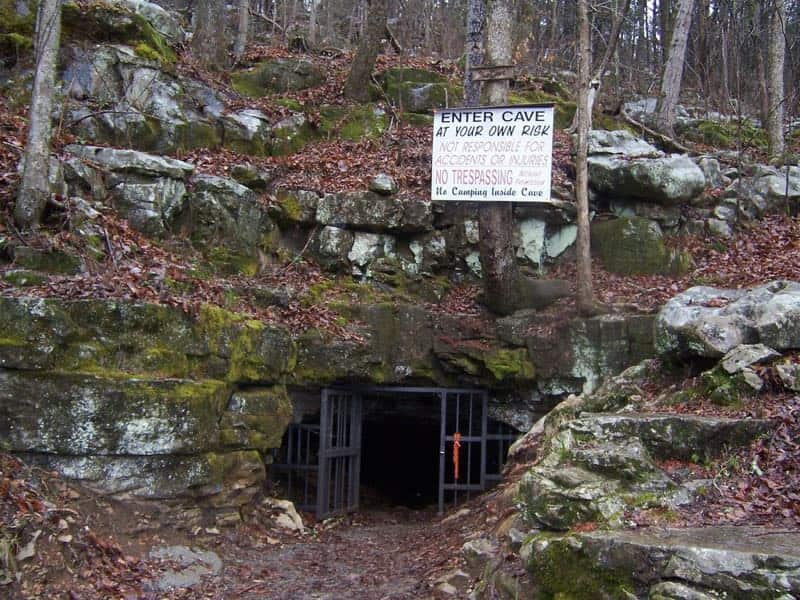 This eerie place looks as if it would be better associated with Hades and the Underworld, rather than Mt. Olympus.
Mt. Olympus doesn't look like an easy place to get to. Cavers often climb up to Mt. Olympus after a long four-hour trip through the cave, then use it as a rest stop before leaving the Tumbling Rock Cave.
Exiting the cave requires another 4 hours, so this is no walk in the park. That is 8 hours all up and it would probably take many of you longer than that. With a name like Tumbling Rock you want to be very careful.
I think reaching Mt. Olympus is a great way to end this awesome cave adventure, however some diehard adventurers may want to continue on until they reach the very end of the cave complex, known as Terry's Tiger Teeth. Why bother? Once you reach Mt. Olympus, head back out after that. Mission accomplished!
4. Mount Olympus Hike on Oahu (Hawaii)
The Wa'ahila Ridge Trail is one of the two most popular routes to reach the Ko'olau peak of Awaawaloa, better known as Mount Olympus.
Awaawaloa received its Mt. Olympus name by students at nearby Punahou School in the early 1840's. Apparently they hiked the peak and thought it took an Olympian effort to climb, which led to the Mt. Olympus name. It's great to know that Hawaii has at least one Greek God association.
Elevation: 2,477 feet (755 m)
Start of hike: Wa'ahila Ridge Station Recreation Area, where you will find parking spaces, picnic tables and bathroom facilities.
An alternative route to Mt. Olympus is via the Kolowalu trail. The trailhead begins a quarter mile up Alani Drive and is marked by a small sign on a sharp corner in the neighbourhood. Going via the Kolowalu Trail will take roughly the same amount of time and distance, but you will gain a lot more elevation because the trail starts low in Manoa Valley.
Wa'ahila Ridge is supposed to be the more scenic route, so keep that in mind.
Time required: Two to three hours to get to the top. Bring plenty of water.
This hike offers breath-taking views of the Manoa Valley, Waikiki, and Kaneohe.
5. Mount Olympus Water & Theme Park (Wisconsin Dells)
Then there is Mt. Olympus Water and Theme Park. This destination offers the most fun.
You won't be hiking up a large mountain peak in this case, but straight up the steep stairs so you can slide down the Triton waterslides. When you consider all of the other waterslides in the water park and the other attractions in the theme park, don't be surprised if it surpasses a mountain hike.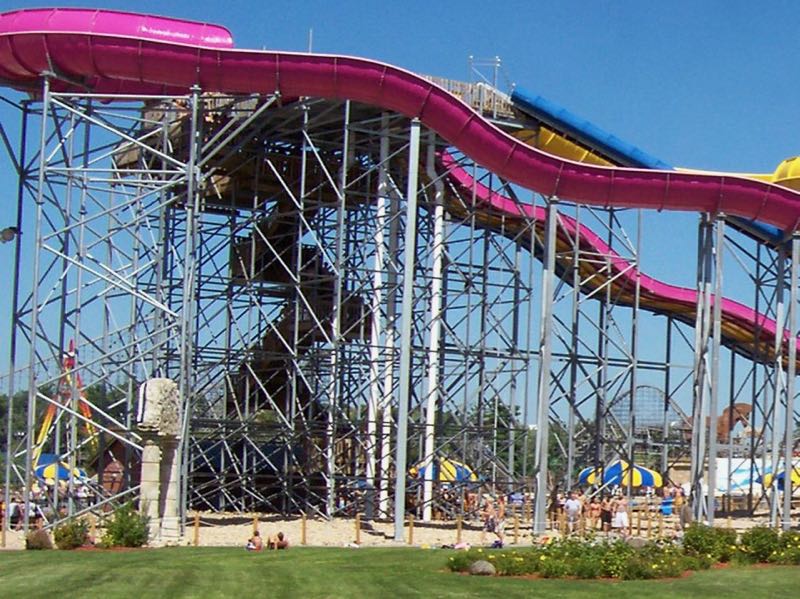 In any case this will provide excellent practise for taking on a challenging mountain climb down the track.
Refer to my full feature post on Mount Olympus Water & Theme Park to get a better appreciation of this amazing Greek myth inspired water and theme park.
These 5 Mount Olympus destinations in the USA can't compare to hiking Mount Olympus in Greece, but each one of them would be a fantastic adventure to go on nevertheless.
Maybe you will bump into a Greek God or Goddess along the way. Just make sure you don't bump into any of those mountain goats.
Pin it … Share it