My list of 14 best things to do in Santorini will be very useful if you're planning a trip to this remarkable Greek Island Paradise.
Knowing about these Santorini highlights will ensure you don't needlessly miss out on a something very special. This Santorini travel guide will provide you with useful knowledge so that you can plan a dream trip itinerary worthy of this stunning destination.
How long should I stay in Santorini?
Good question. Let's say you decide to spend 3 nights in Santorini. How would you have any idea whether that is long enough? You really wouldn't know.
You won't be able to do all of the great things in Santorini shown here if you only stay for two or three nights. That's why it's important to go over things you really want to do in Santorini, as it will allow you to determine how long you should stay. What is your priority, what would you love to do in Santorini? What would you kick yourself over if you missed it?
Relaxing around Oia and other dreamy places in Santorini will keep you blissfully content and you may never want to leave, but why not turn your time in paradise into one full on grand adventure. Here's what I think every tourist in Santorini should do. All you need is the time and money, and then you're set.
First, you will have to make your way to Santorini.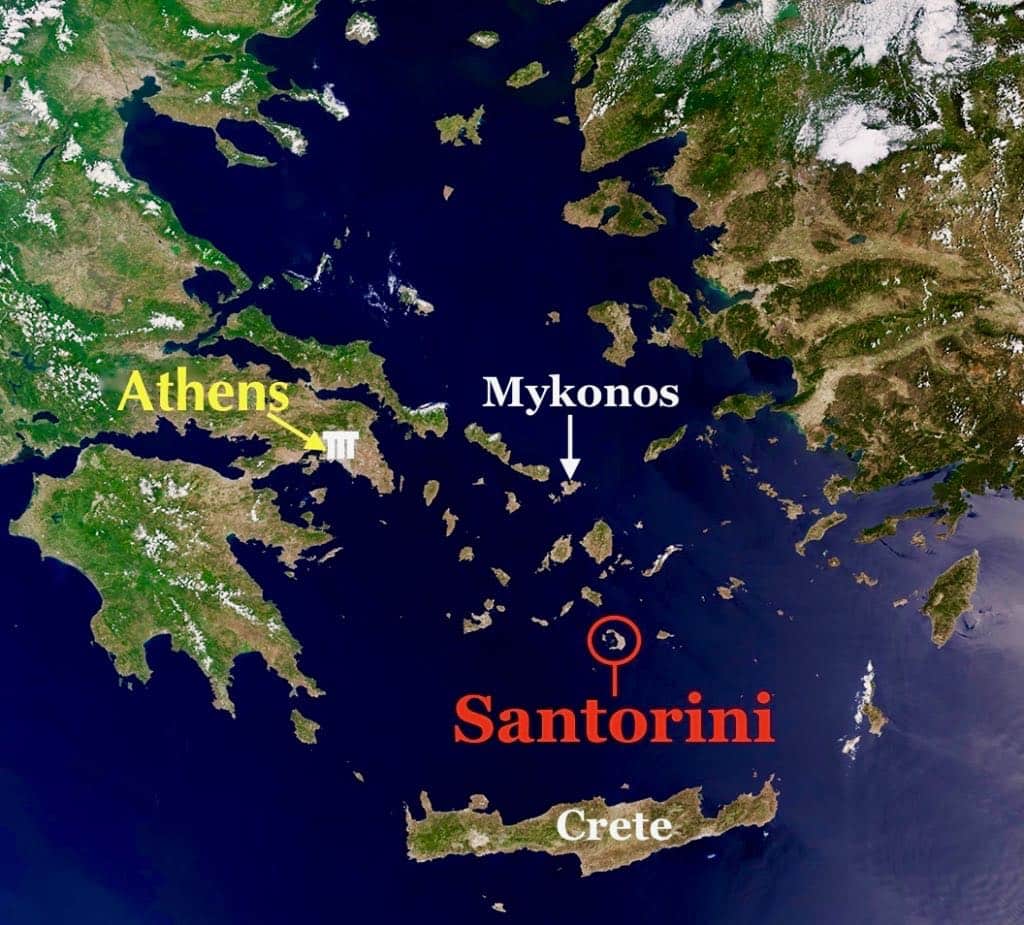 The best way to get to Santorini
Top Tip: Arrive by ferry especially if it is your first time. Trust me on this. Athens to Santorini by ferry can take about 8 hours which is too long, so head to Mykonos first. Faster boats can get you to Santorini between 4 and 5 hours but that's still too rushed.
Take the fast boat or fly to Mykonos. Stay in Mykonos for one or more nights before you arrive in Santorini. Whatever you decide to do, just make sure you arrive at Santorini by ferry around midday. You can fly off the island when your time in paradise comes to an end.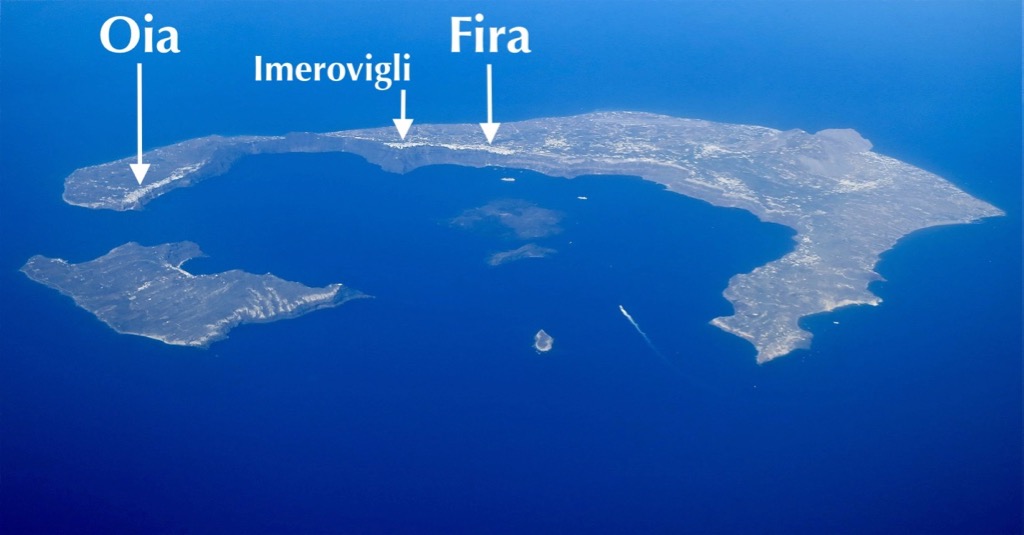 Staying in the village of Oia for the first night is the way to go in my opinion. You can easily make it to your hotel before checkin time if you leave Mykonos on the morning.
The 14 Best Things to Do in Santorini:
1. Fall in Love with your Infinity Pool in Oia
My top recommend for anyone visiting Santorini is to stay in accomodation where you have access to an incredible infinity pool. You will love it!
Four great recommendations of where to stay in Oia:
Katikies Hotel
Perivolas Hotel
Canaves Oia Suites & Spa
Andronis Luxury Suites
Floating in an infinity pool overlooking Santorini's caldera is magical. Believe me your trip to Santorini will move to heaven on earth level if you stay at one of these spectacular hotels.
Katikies Hotel
Katikies Hotel is the place to be. The infinity pool is out of the world.
Perivolas
The infinity pool at Perivolas is another top option. No pool lover would turn down taking a dip in this beautiful infinity pool.
What to do if you can't afford it?
Lioyerma Lounge Cafe Pool Bar
Ok, so you really can't afford to stay at one of those top hotels. You may be a student or a backpacker, so I can fully understand why you wouldn't be able to stay at a top class hotel.
The thing to do then is to go for a dip at Lioyerma, the biggest pool in Oia.
Lioyerma (or liogerma) actually means sunset in Greek. This cafe is located in a great position at the western tip of the island above the Aegean Sea making it a popular spot to see the spectacular sunset. It's a bit of a well kept secret. Many tourists have even suggested that this is the best place to be in Santorini to enjoy the amazing sunset.
Even if you have access to a great pool this place is still worth checking out. It is open to the general public and all you have to do to spend some quality time at Lioyerma is to buy drinks (cocktails, beers) or food over a small minimal amount.
It's a great place to spend a sunny afternoon and/or evening.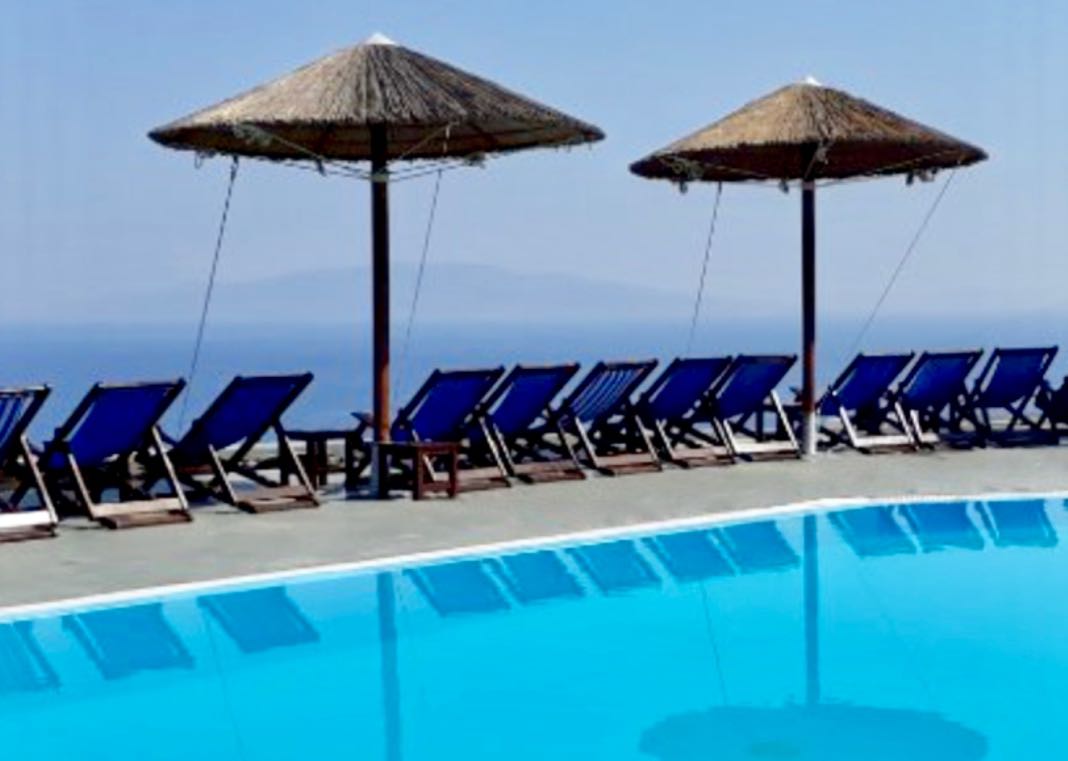 2. Relax in Oia
One day in Oia is a dream. When I first arrived it didn't start off so good. At reception they mistakenly charged me $9,999. That's what the girls at the counter told me. They even showed me the receipt.
After that huge mistake, the manager must have stepped in to fix everything up. He must have upgraded me to this magical suite. Wow!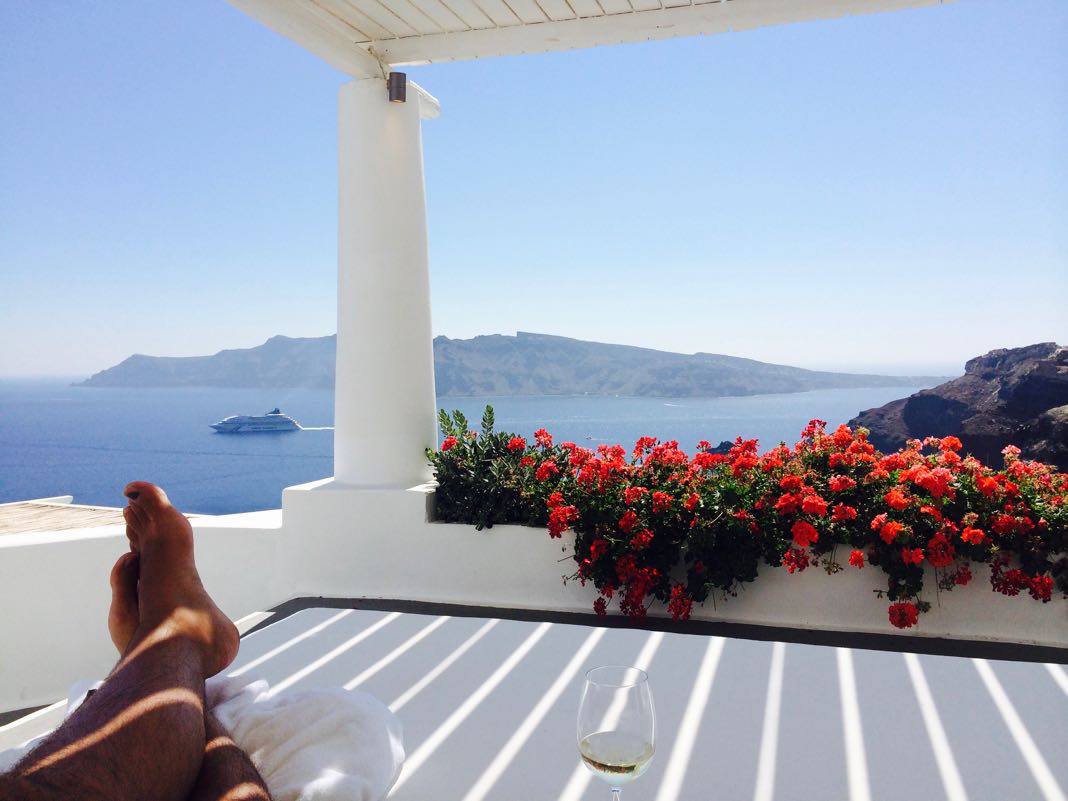 If you can stay at Katikies Hotel go for it. The pool is amazing but this was even better.
I strongly recommend staying for one night in Oia at the very least. To tell you the truth one day at Katikies in Oia was better than all of my other time on the island put together.
My top memory is staying at Katikies hotel, no doubt because of the unbelievable accomodation. Thanks to all the Katikies staff for the fantastic experience.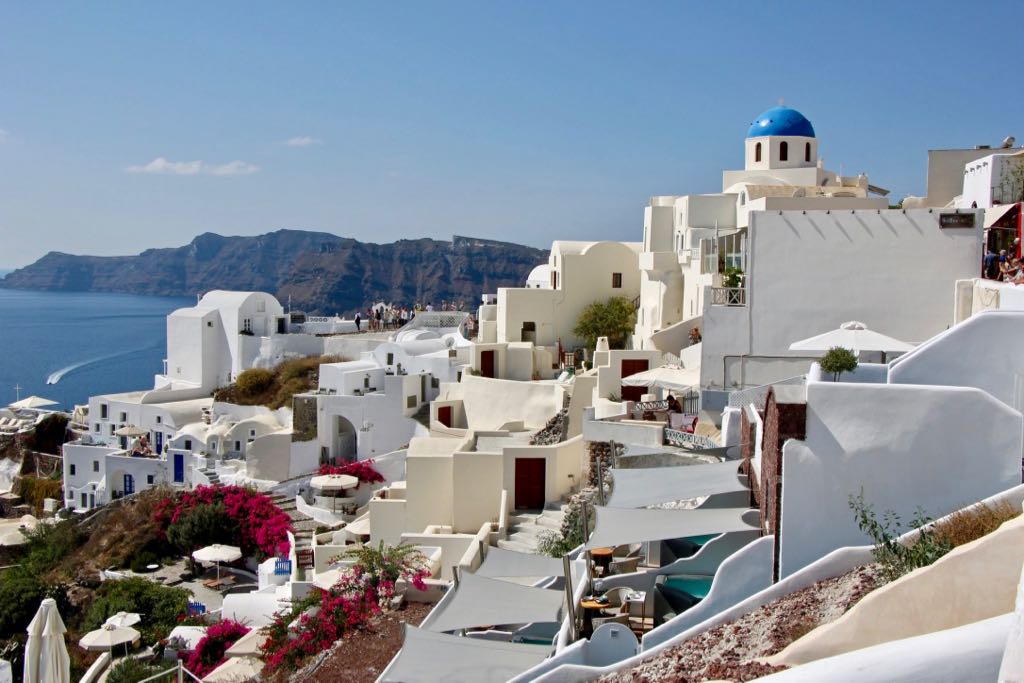 Eat, drink and relax in Oia. You're in heaven. I was there on August 15, smack bang in the middle of the peak tourist month. Don't be afraid of going in peak season. I didn't feel overwhelmed with huge numbers of other tourists.
Check out Oia Castle during the day. This is the most popular spot in Santorini where tourists flock to admire the world renowned sunset.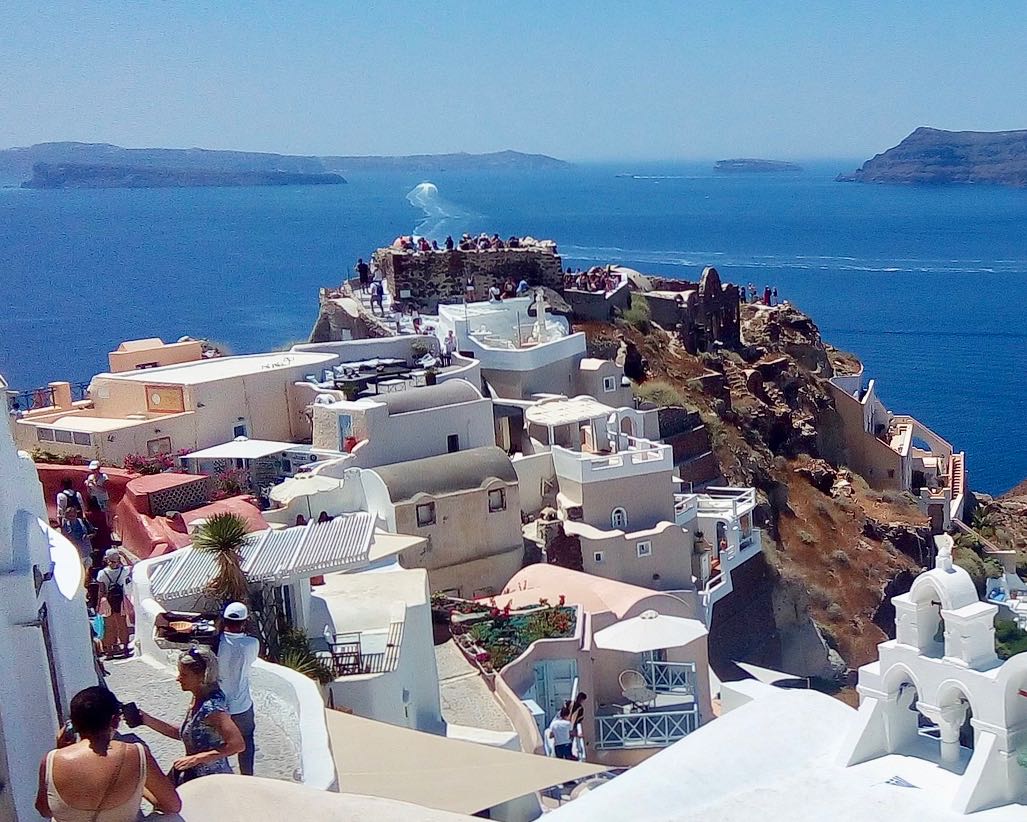 3. Watch the Sunset
The village of Oia is easily regarded as the best place in Santorini to appreciate the famous sunset.
During summer as evening approaches hundreds of visitors descend into Oia in their pursuit of watching what they hope to be the perfect sunset.
I can vouch for this as I tried to make my way to Oia Castle and left it a bit too late in the evening, after the sun had already set. A massive crowd of sunset viewers who had seen the spectacle were making their way back through a narrow passageway while I was trying to walk to Oia castle. I couldn't get anywhere near the place and had to give up. If I didn't turn back I probably would have been trampled to death.
Oia Castle is the most coverted sunset spot in town. Every vantage point around the castle is extremely popular too. Multiply this photo by something like 100 and you will probably get some idea of the crowd numbers involved. Hotels, rooftops, stairs and pathways surrounding Oia Castle are packed with people.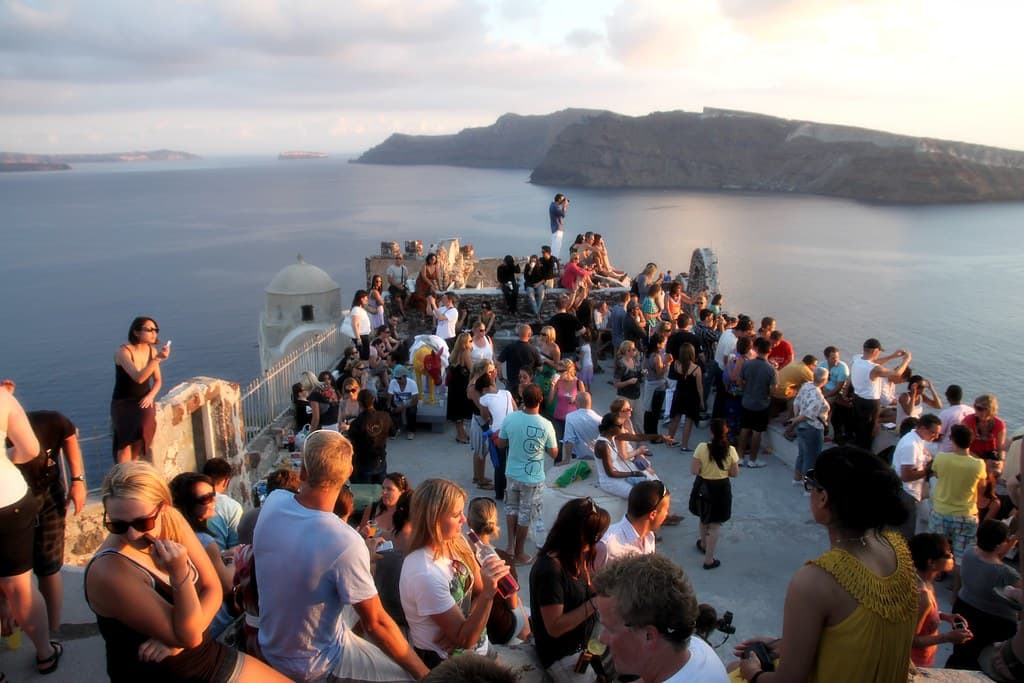 I'm not sure how early you have to arrive to secure a good spot, but some say one or two hours before the big event. Don't leave it to the last minute, especially if you want to see the sunset from the castle.
Best place to watch the sunset in Santorini
The thing that surprised me most is that you don't have to be at a certain spot (Oia Castle) or even in Oia itself to experience great views of the sunset. The sunset location actually changes depending on the time of year you visit anyway, so you could easily get an uninterrupted view of the sunset from many different places around the island including at Firastefani and the main town of Fira.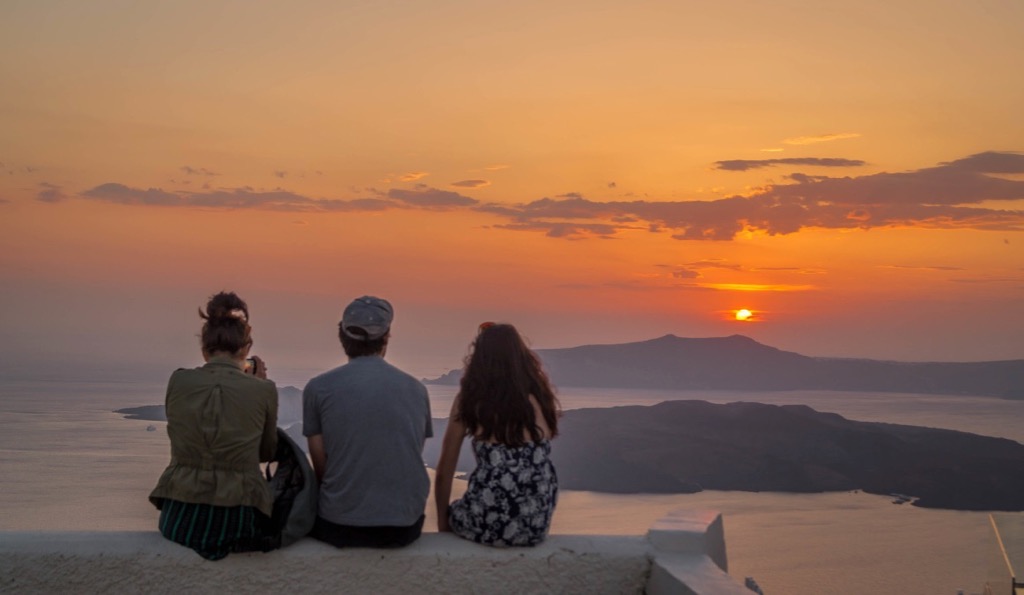 Top Tip: Take note of where the sun is descending and if you're able to see it go all the way down from where you're at, then you are in a prime viewing position.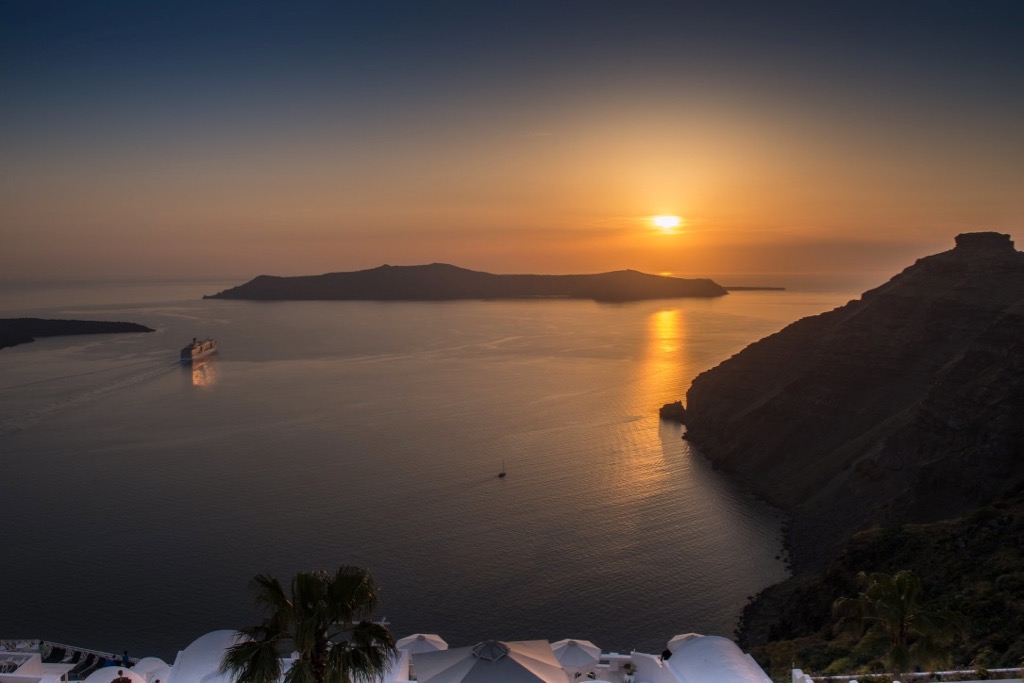 My own experience of the sunset in Santorini wasn't that mind boggling. It definitely wasn't anything like this beautiful serene vision another lucky tourist in Oia experienced.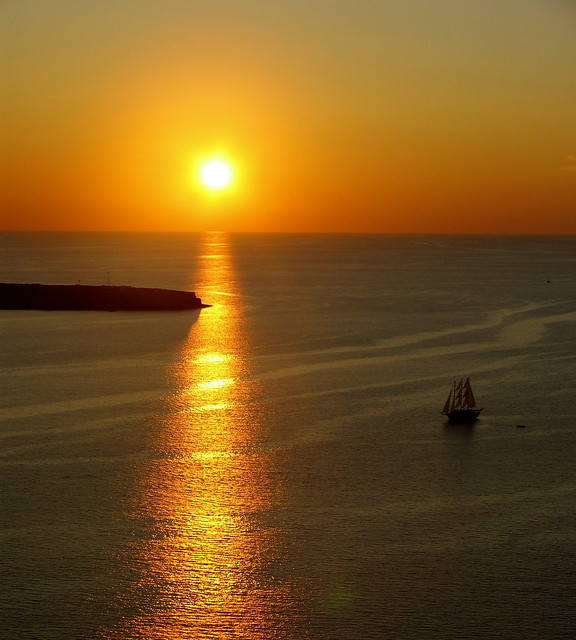 If you want to be surrounded by loads of other people, then you will want to be inside Oia Castle or close to it.
Just be prepared to get there early, as you'll want to find a good position to stand or sit. Those selfie sticks may come out and block your view at some stage so keep that in mind if anyone is in front of you, or if anyone is able to squeeze in front of you. Then there's the aftermath of not being able to move around as easily when it all ends. That said, standing inside Oia Castle would have to be a magical memorable experience during sunset.
I went to a quiet cocktail bar in Fira one evening and had a Margareta while admiring the sunset and couldn't really see how any other spot on the island would have been able to offer me a greater view.
4. Cocktails in Fira, followed by a big night out
Fira is the capital of Santorini. It is much more livelier than Oia and offers a lot more nightlife possibilities. In the photo below you can see the tip of Oia in the distance.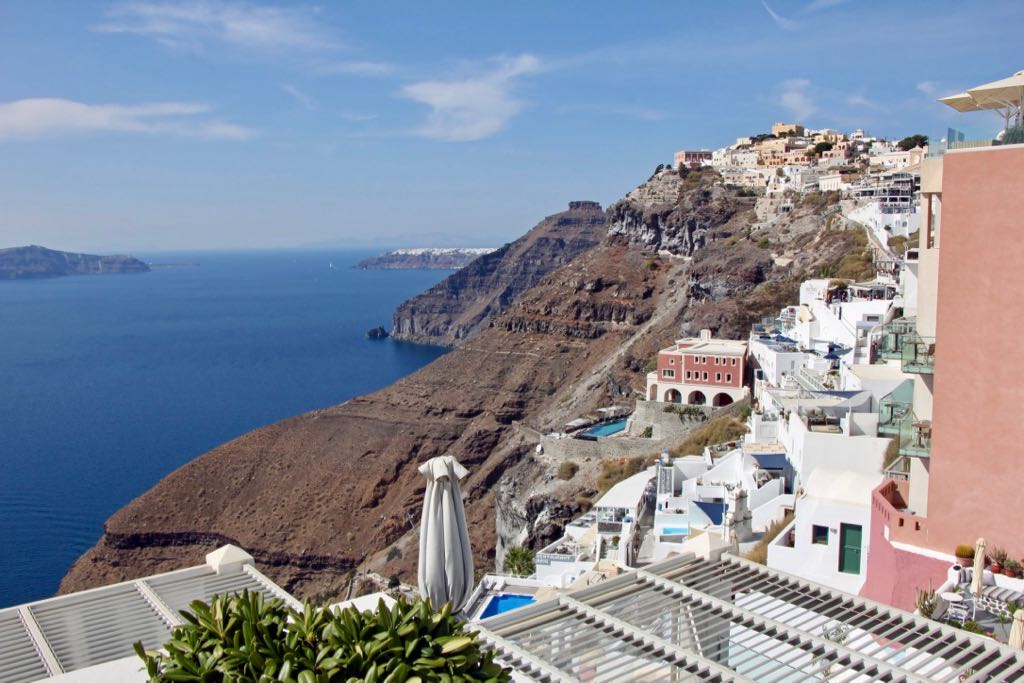 You can still visit Fira for a night out if you're staying in Oia, but it makes it a bit easier if you have accomodation in Fira. That's why I suggest staying in Oia and Fira.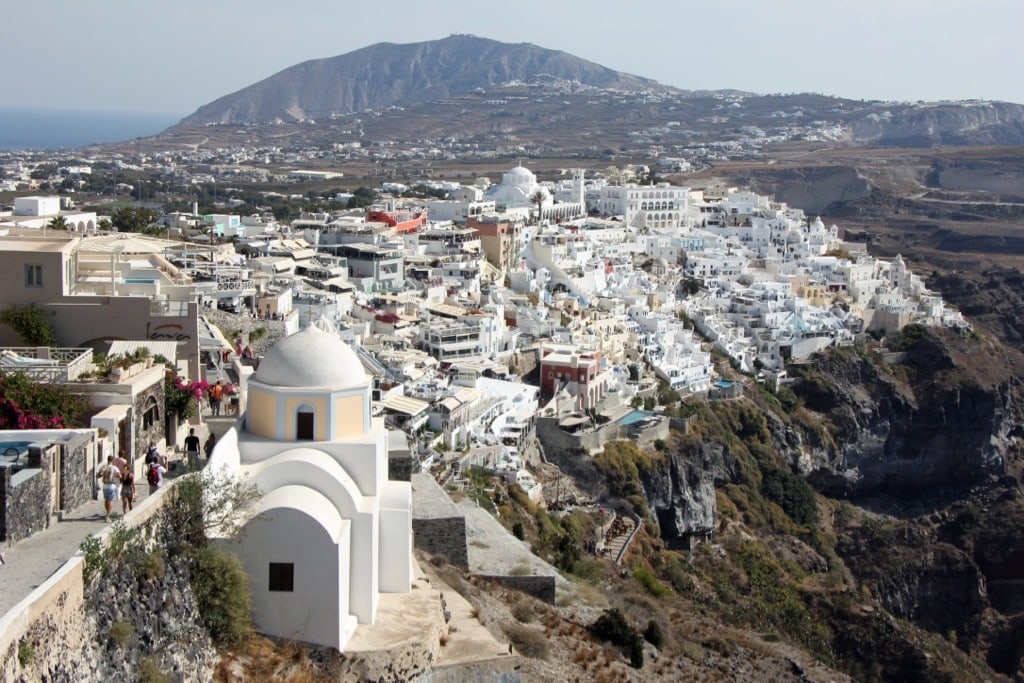 Fira bars worth checking out:
PK Cocktail Bar
Stoa Bar
Tango Bar
Franco's Bar
PK Cocktail Bar has a small copy of Aphrodite of Milos made of terracotta. The original statue, made from marble, can be seen in Louvre museum in Paris. You have to come here.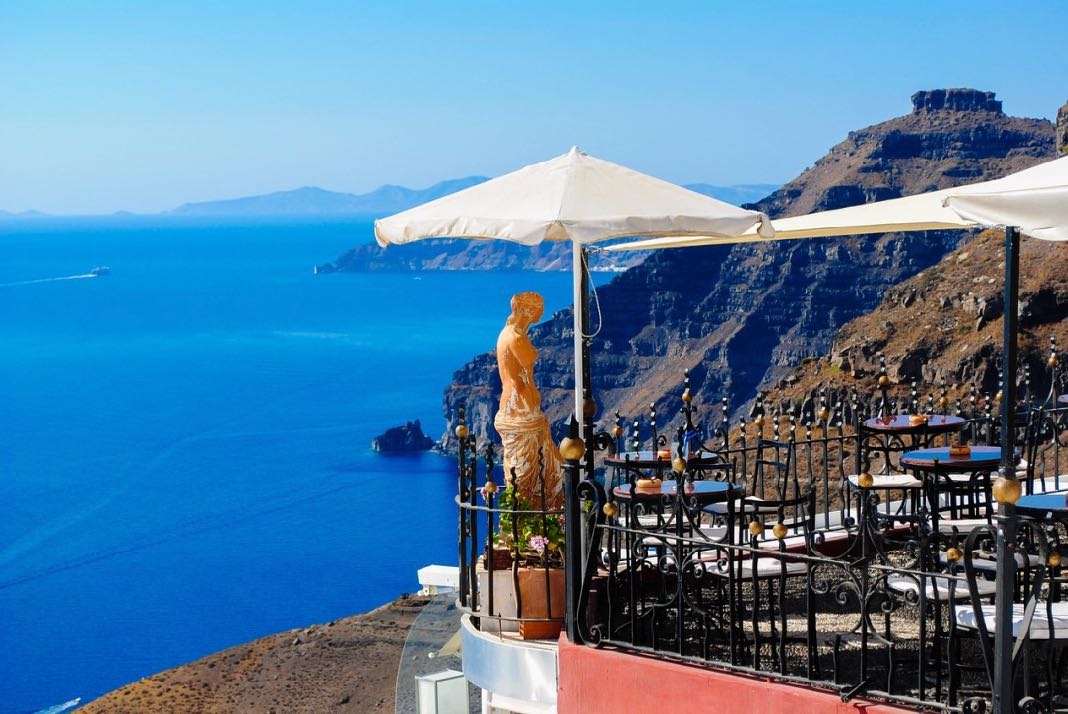 The Greek Goddess of Love is the cornerstone of the establishment.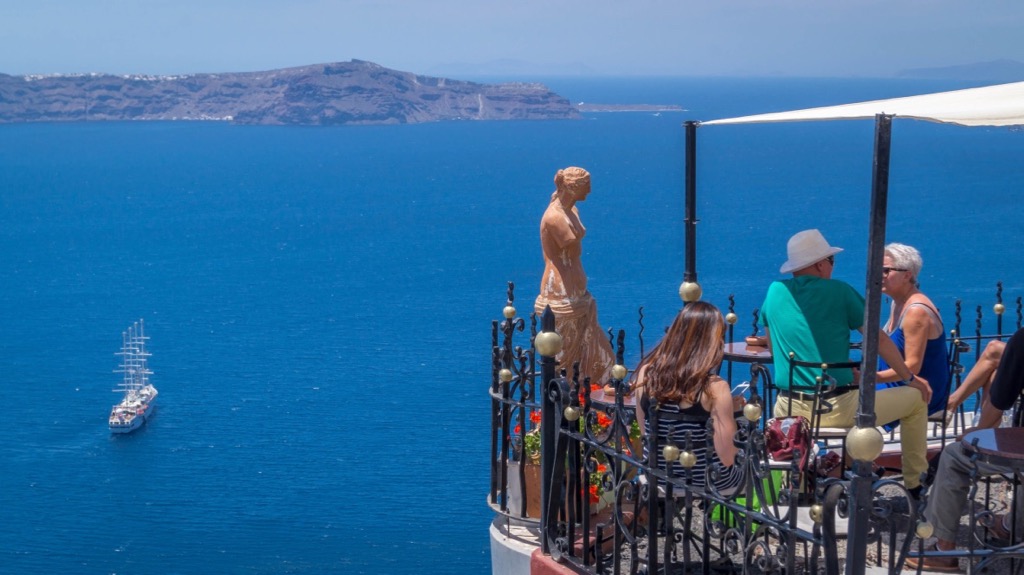 Tango and Franco's bar can be seen in the picture below. You can find them pretty close to the cable cars.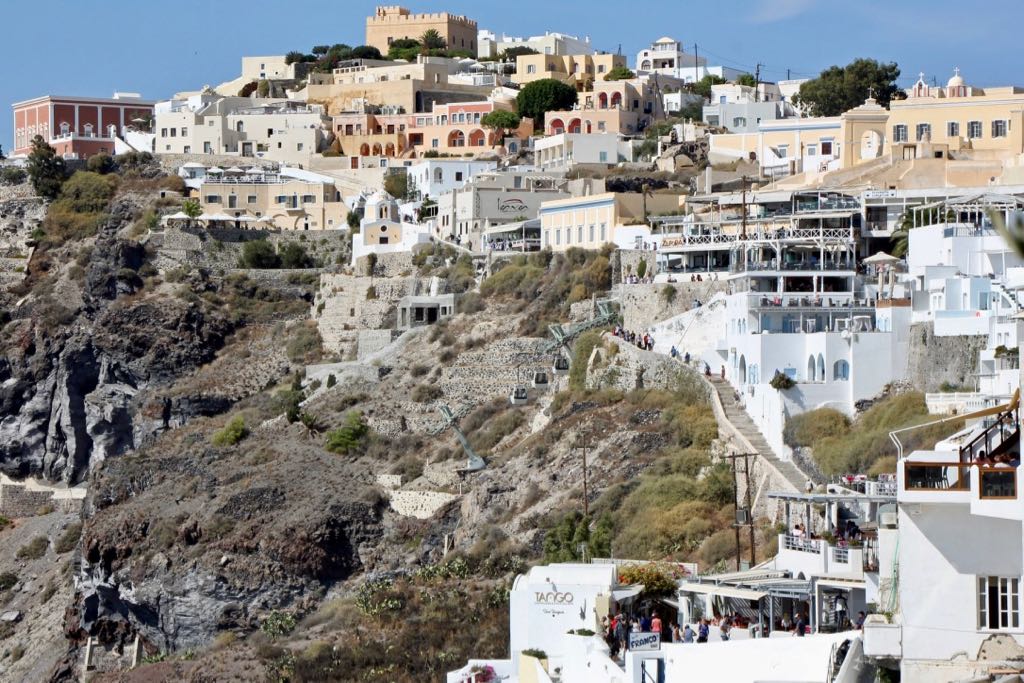 Fira town lights up in the evening. The nightlife in Fira is equivalent to the nightlife in Mykonos in my opinion. The bars and clubs are packed.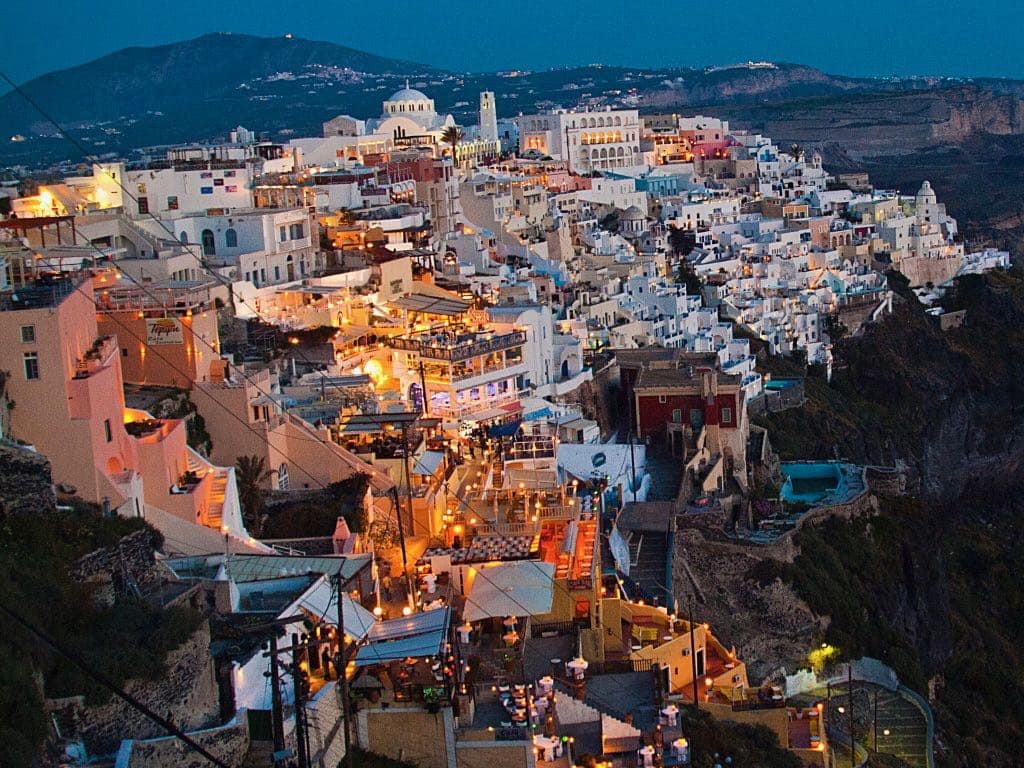 Nightlife in Fira
Some legendary nightlife spots in Fira:
Koo
Casablanca
Tropical
Enigma
At some point in the night grab a delicious pork, lamb or chicken gyros.
After a big night out, you will want to sleep in the next day. Don't plan on doing much the following morning.
5. Swim in the Hot Springs / Volcano hike
Save this for around midday or in the afternoon. That way you can sleep in after your big night out in Fira.
This half day hot springs/volcano tour is one of the best things to do in Santorini.
Some of the tours include lunch. I would probably choose a tour where you just go for a swim in the hot springs and the volcano hike.
A boat will take you over to Palea Kameni (Hot Springs) and Nea Kameni (Volcano).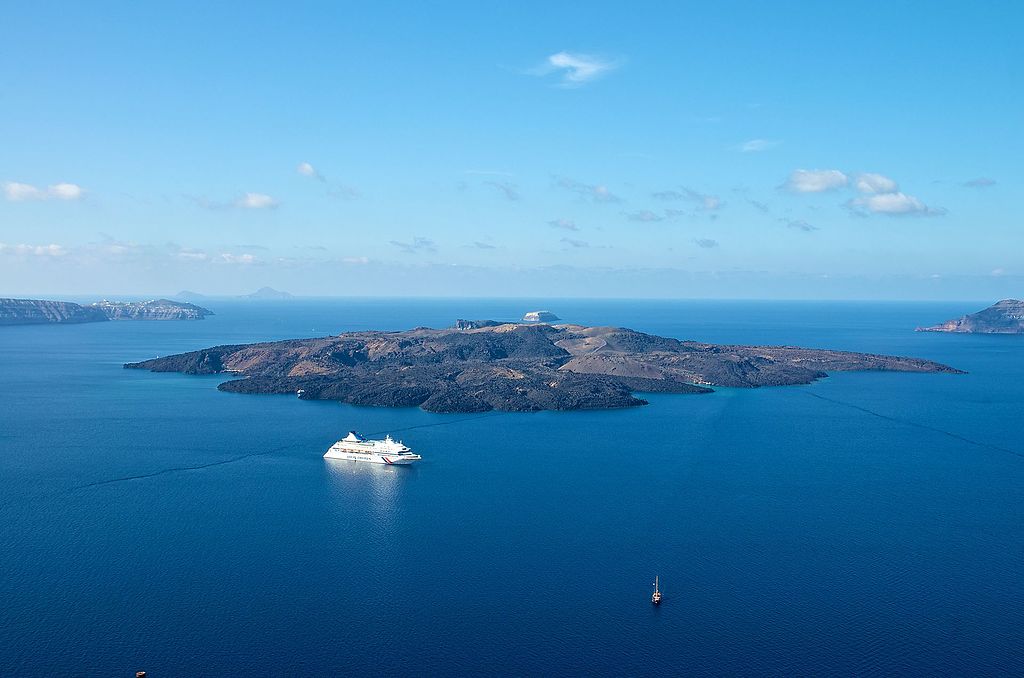 Santorini Cable Car (Gondola)
Make sure it is pre-arranged so you know what time to be at the port. There are a few ports in Santorini so you need to make sure you will be at the right one. If you're in Fira, the easiest option would be to have a boat waiting for you at the port below.
This will allow you to take the cable car (gondola) from Fira down to the port.
Tour operators can even pick you up from your hotel or hostel in a bus if you like. I think it would be better to get to the port yourself if you can.
This popular tour normally starts off with a short swim in the hot springs.
Hot springs in Palea Kameni, Santorini, Greece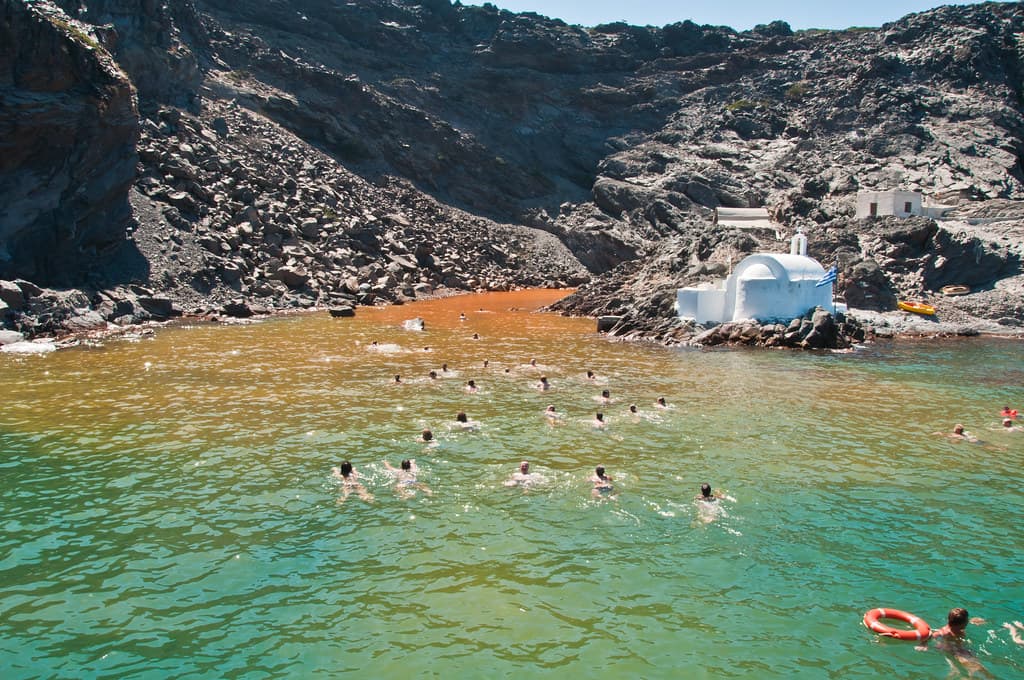 Top Tip: Bring bathers you won't mind throwing away afterwards. Some of that muddy like water will likely stain your bathers, so make sure you wear something cheap and disposable. Lots of frustrated tourists have found themselves throwing away their swim-ware after this experience. They found out the hard way that no amount of washing or scrubbing could get rid of the stains. Another tip is to take some type of buoyancy device, so you can float in the water and relax easier.
At one point you'll most likely dock at this spot to allow you to hike up the volcano.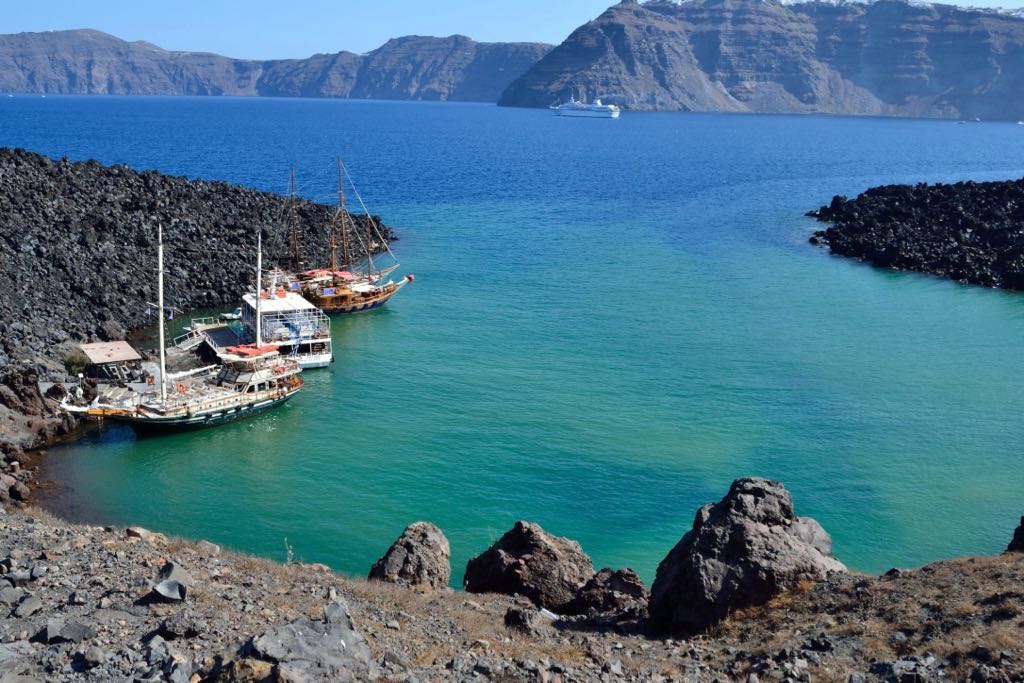 You can see a long line of tourists in the picture below walking up to the the crater in Nea Kameni.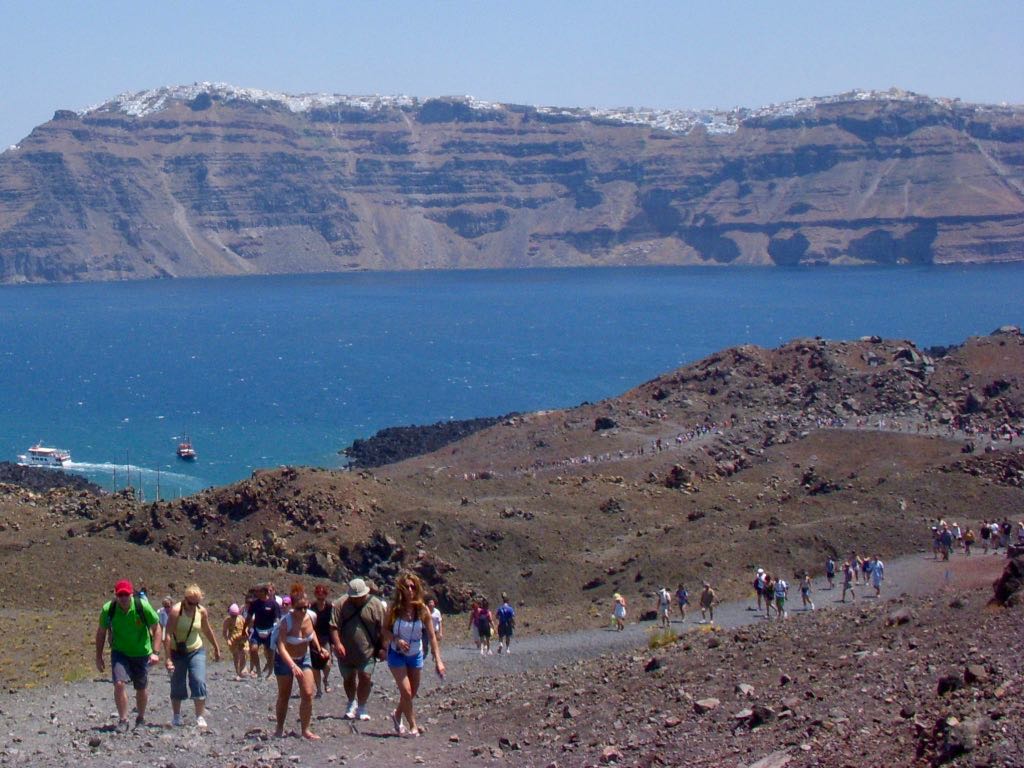 Many tourists say it's so…so, but why would you want to miss out on this?
I missed out on both of these experiences because I didn't plan things properly. I'm have no idea why.
The other option is to go on a sailing trip, where you can go snorkelling, visit some other beaches, and have a swim in the hot springs.
5. Reminisce about these two great movies
Make sure you've seen these two movies before you visit Santorini.
Summer Lovers – from the same director as the movie Grease
The Sisterhood of the Travelling Pants
Later on when you're in Santorini, see if you can find some of the movie set locations. Ask around. At one stage there was a Summer Lovers gift shop.
6. Fira to Oia Cliff Walk
It will take between 3 to 5 hours to do this brilliant walk. The path along the caldera between Fira and Oia is about 10 km long. This great walk will take through the villages of Fira, Firostefani, Imerovigli, and Oia.
A good time to start the walk in summer is somewhere between 8-10 am. You don't want to start out to early, but keep in mind that in summer it can get very hot by 11 am.
Wear appropriate shoes because the path is made up of sidewalk, dirt, cobblestone and loose stones in certain sections.
On the way you can also hike out to the famous Skaros Rock if you're up for it. This will add at least an hour to your hike as there are lots of steps up and down.
Another good option to think about is to go on a guided Caldera Fira-Oia Walking Tour.
Once you arrive in Oia you can have lunch there, or you can make your way down to Amoudi Bay where you can enjoy a delicious fish lunch. Make sure you check out the prices before you order.
Take plenty of water with you and plenty of sun cream.
7. Amoudi Bay
Amoudi Bay is only a 15 minute walk from Oia. This is a great place to end up after your Fira to Oia hike. All you have to do is walk down the 300 or so stairs.
I never made it down to Amoudi Bay. It never even crossed my mind.
Around the corner from Amoudi Bay is a great place to go for a swim to freshen up afterwards. This is also the top spot in Santorini where you can go cliff jumping into crystal clear waters.
Swim to St. Nicholas Island
I never knew it at the time but I had a great view of St. Nicholas Island from my suite in Katikies hotel. This is the small dark rock just above the red flowers in the picture below.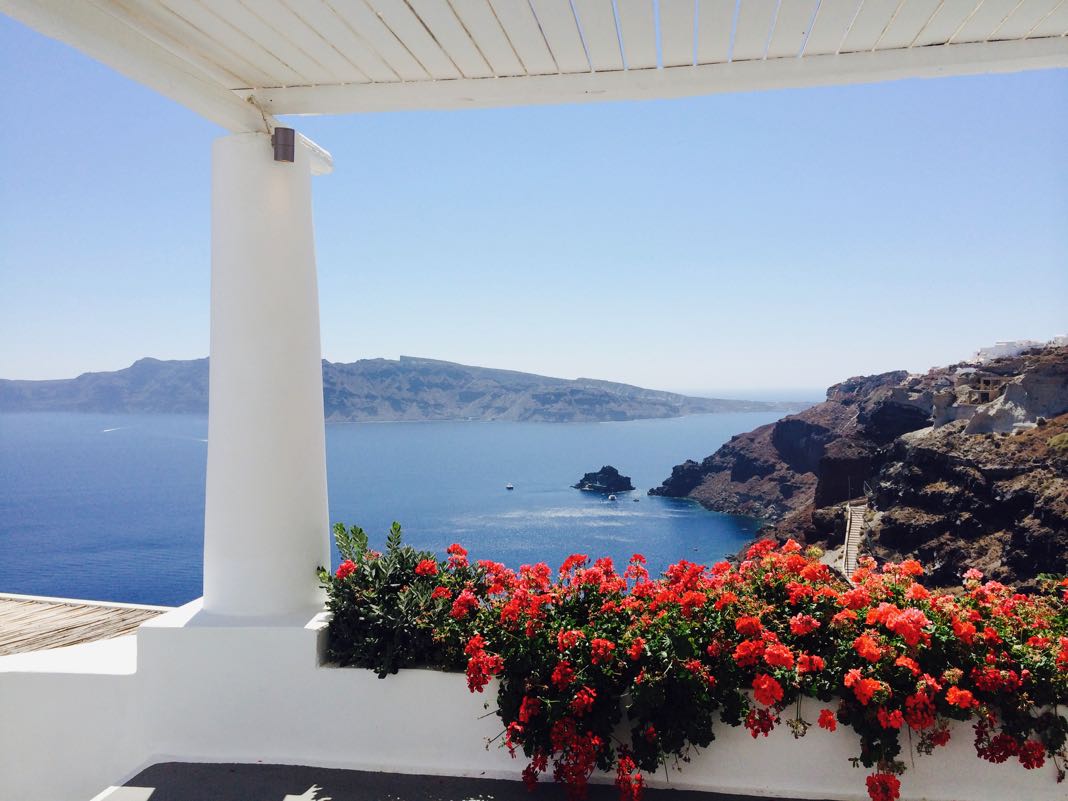 Once you're in Amoudi Bay, turn left when facing the ocean. You will need to walk for a few minutes along a dirt path that winds along the coast.
When you get close enough it's only a short swim across from the mainland to the rock. It is a great spot to take the plunge in Santorini. Just make sure the water is deep enough.
After going on the Fira to Oia hike, how good would it be spend a couple of hours in this fabulous spot.
Go on, jump off the rock.
This video will give you a clearer idea of what to expect.
8. Imerovigli
The village of Imerovigli is located about 2 km north of Fira. It has the reputation of being the "balcony to the Aegean". This is where you will find Skaros Rock and the dreamy Grace Hotel, one of the best hotels in Santorini. The Ira Hotel & Spa also has a great reputation.
I'm not sure what hotel this is, but it looks pretty amazing.
See my Guide on Imerovigli.
10.  Spend the day at the beach in Santorini
If you're expecting to see some of this, then you will probably be disappointed.
Santorini doesn't have white soft sandy beaches.
Sorry to tell you this ladies but this isn't a tropical beach destination.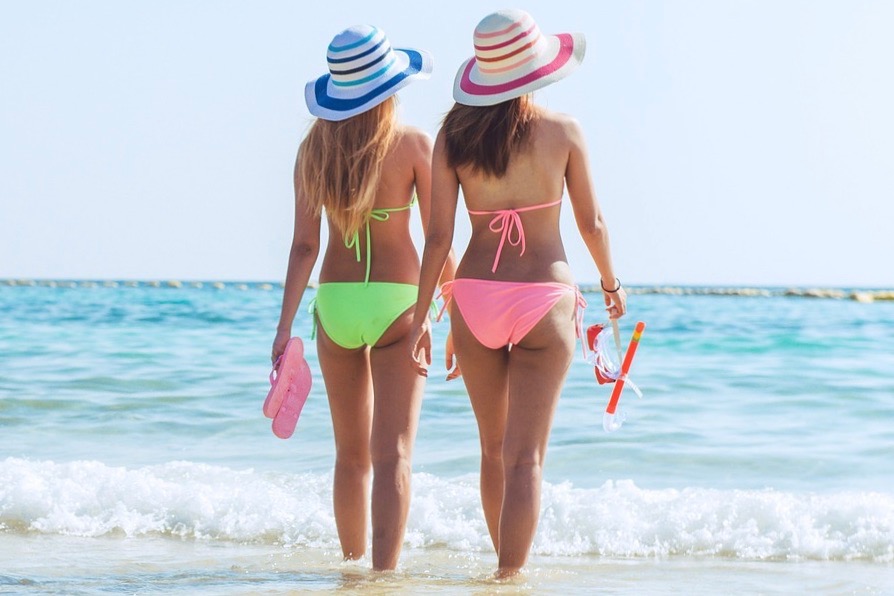 Why the Greek Gods couldn't give Santorini some nice white sandy beaches is one of those big mysteries in life. This beautiful island could of had it all.
The beauty about Santorini though is that it has its own unique type of beaches. A few of them are named after colours like Black, Red and White beaches. However, in the case of White beach it is slightly misleading because its name is not due to the colour of the sand, but more so due to the white cliffs surrounding it.
I have to say the beaches in Santorini aren't great. On a scale of 1 to 10, I would probably give them a 4 or 5, but they do come with some other big benefits. Strips beside the popular beaches have great restaurants, cafes and bars close by, so you will love that.
If you're staying at a hotel with a fantastic pool, you will probably want to spend more time at your hotel pool rather than at the beach anyway and I can't blame you for that.
One day I was at Akrotiri and I was planning to go to Red beach which is very close by, but I actually skipped on it because I felt like I'd rather spend time at my hotel's pool in Fira. Looking down at Santorini's ocean from a clifftop pool lounge area is like nothing else. It's hard to beat.
On reflection though, I should have visited Red beach. What was I thinking? It was just around the corner from Akrotiri, which was so close by.
Best beaches in Santorini
What I'm suggesting here is to spend one full day exploring Santorini's beaches and nothing else. One day dedicated to exploring the beaches of Santorini will give you an excellent appreciation of the beaches and it is very doable if you plan it properly.
Perissa beach (Perivolas beach) – Black sand
Kamari beach
Red beach
White beach
Vlychada beach
Eros beach – finish off the day thinking about the God of Love
First things first, start off with Perissa, which is probably Santorini's most famous beach.
Perissa Beach
This beach is known locally as black beach, due to the volcanic black sand. It's not ideal but the big plus is that you'll have easy access to bars and restaurants along the boulevard. Perissa is a great place to have lunch.
I suggest hiring your own transport to get there. I should have done it myself, but you can also easily get there via public transport. Most popular places on the island can be reached within 15-30 minutes from Fira, which is where the main bus depot is. The island has a length of 18 kilometres and width 2-6 kilometres so it has easy driving distances.
To tell you the truth I would have rather missed out on all the public transport. It is an efficient service but you don't want to be waiting around if you can help it. The other downside is that the buses are very hot.
Top Tip: Get your own transport. Your accomodation provider can often arrange it for you. Most of the cars are probably manual, so if you can only drive an automatic you may have an issue. Renting an ATV / Quad Bike is another good option. Remember to drive on the right side of the road.
Direct bus to Perissa from Fira: 25 minutes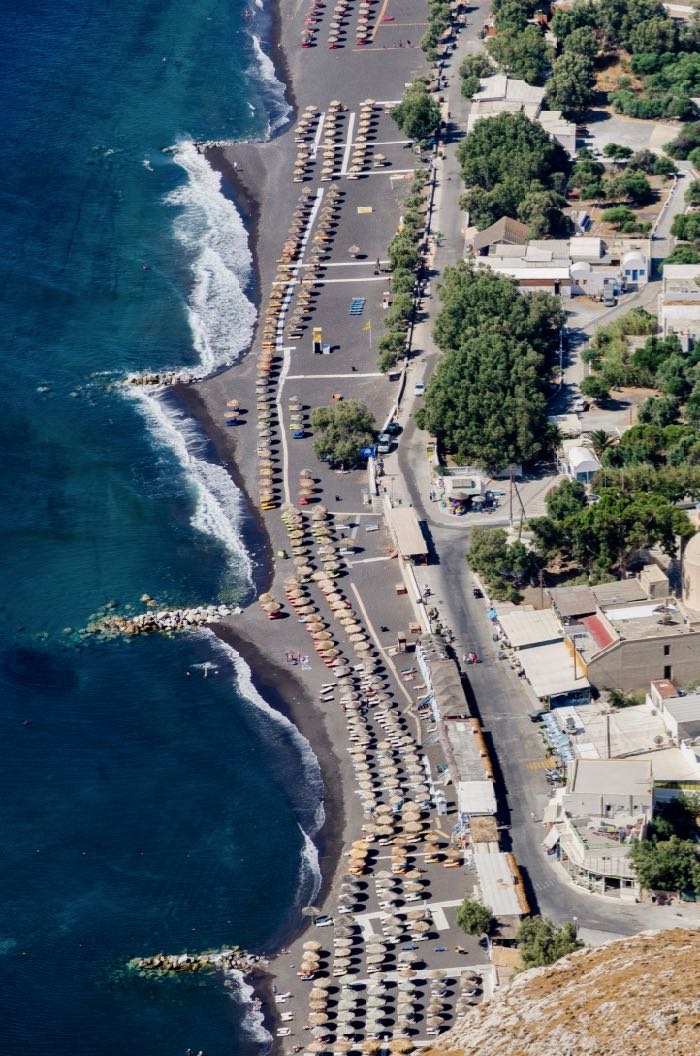 Perissa beach is separated from Kamari beach by a huge mountain of rock that juts out into the sea. I never knew this at the time of my visit, but a regular water taxi can take you around to Kamari on the other side. They leave about every half hour.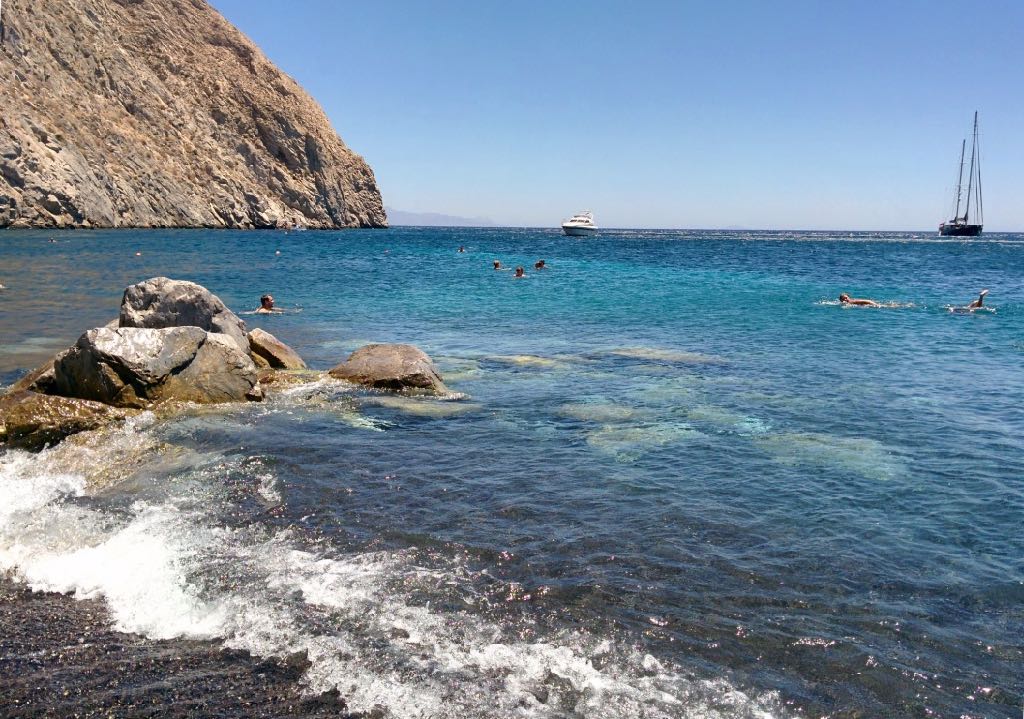 Perivolas Beach
Perivolos beach is an extension of Perissa.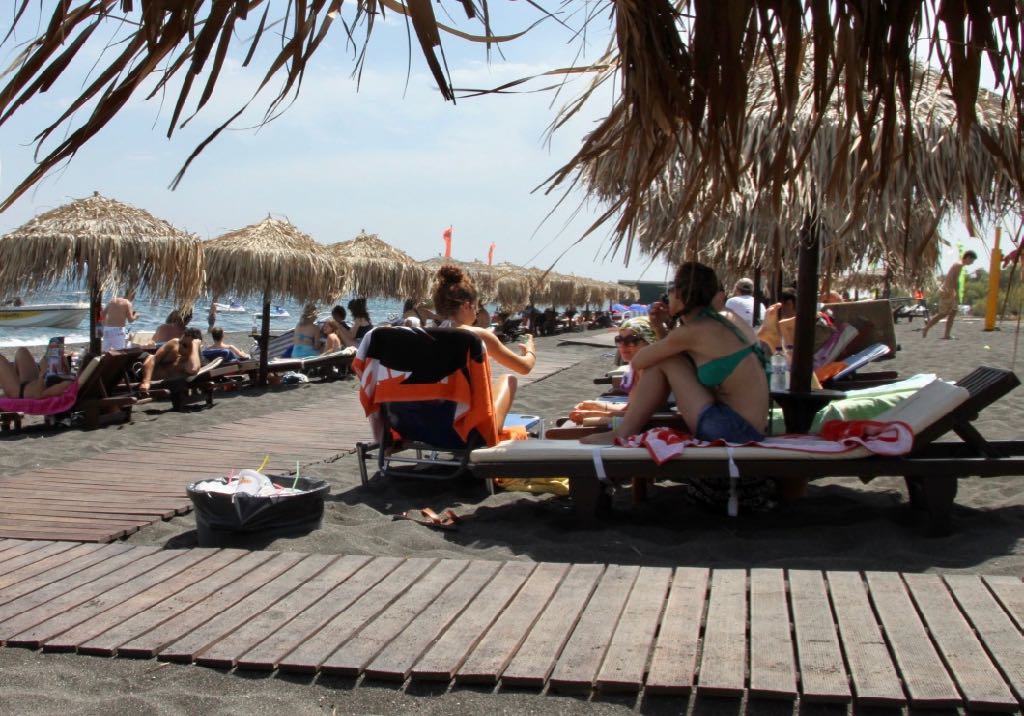 Periivolas is at the other end of the beach from Perissa. Where one begins and the other ends is generally uncertain, however some consider the junction on the beach road where you turn down to Smaragdi as a good split off point.
Perivolas beach is about 3 km away from Perissa to give you some sort of  idea. It is the continuation of Perissa towards Akrotiri, in the opposite direction to that of Kamari.
Perivolas doesn't have as many tavernas as Perissa, but it still has a great reputation as a cool place to be. It's supposed to be a bit quieter as well. I don't think I made it all the way to Perivolas on my trip. That hot sun makes you want to get under some shade as fast as possible. You might enjoy walking like I do, but on a very hot day, that's the last thing you want to do especially when the sea is close by calling your name.
I had a very tasty meal somewhere in the Perissa/Perivolas area and after that hit the beach. What really surprised me was that the water goes down deep quickly only a few steps away from the shoreline. It doesn't make it the most relaxing beach to wade in. I didn't stay too long.
Kamari Beach
Here is a view of Kamari from the sea. The peak of Mesa Vouno is on the left and the meandering road to Ancient Thera is in between the other taller mountain peak. On the other side of the mountain of rock is Perissa.
I will talk about Ancient Thera in the following point as part of the 12 Best Things to Do in Santorini. Don't try to squeeze this in on your beach day.
Taking the water taxi from Perissa to Kamari or the other way round, will save you valuable time. Remember, the water taxi to Perissa leaves every 30 minutes or so.
Greece's scorching hot sun is incredible during summer. Take it from me, even though I am quite tanned, I felt like I was roasting away at the beach. You need to be under a beach umbrella and make sure you have plenty of sunscreen on.
This is the view of Kamari from Ancient Thera. It is very similar to the black sand beach of Perissa and is full of umbrellas just the same.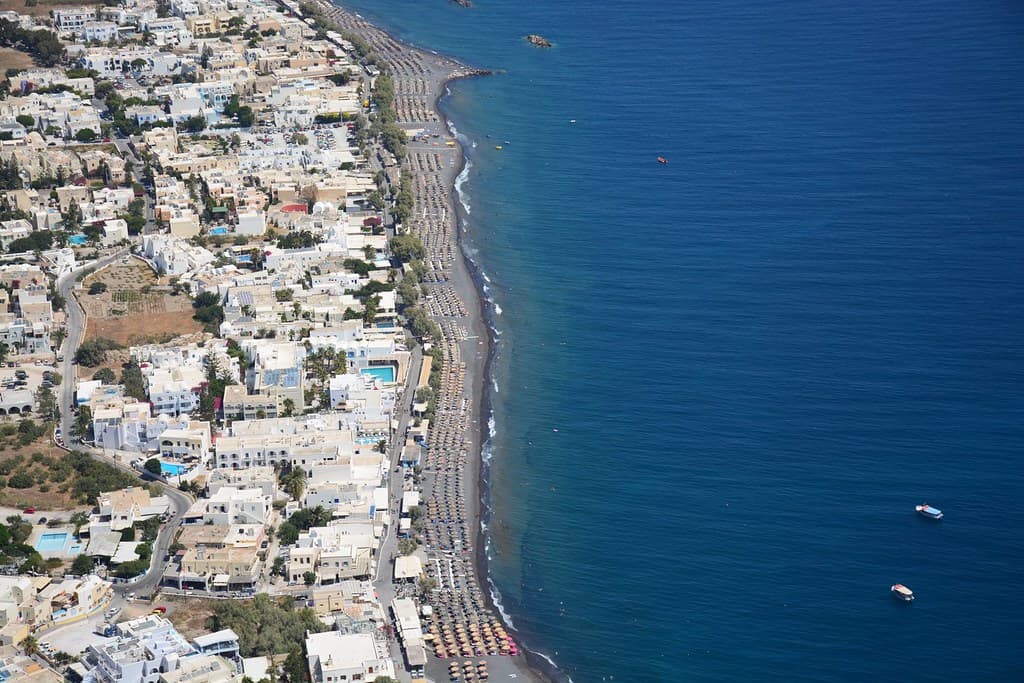 I spent a bit of time here when I went in scuba-diving in Santorini, as the dive shop was located in Kamari. Had a relaxing drink with a few other scuba divers afterwards. One of the guys surprised me by telling me that he had an amazing job working around the world setting up the Olympic Games.
You can get to Kamari from Fira in 15 minutes by direct bus. I don't think you can get to Kamari from Perissa by direct bus. I think you might have to go all the way back to Fira again. This would be a big waste of time though. Take the water taxi around to the other side.
You could be tempted to walk over the mountain range via Ancient Thera to the other side, but leave that for another time. Focus on the beaches. You won't have enough time to include this as well on the same day especially if you want to visit all of these beaches.
Poseidon and Achilles
The name of Kamari village is derived from a small arch (Greek: Καμάρα, Kamara) that still rises at the south end of its beach. It is thought to be the remains from an ancient sanctuary dedicated to Poseidon.
In 2002, another archaic sanctuary dedicated to Achilles was discovered in Kamari, or was it the same one, not sure. Either way the place seems to have a few strong links with Greek mythology.
Red Beach
This is one of the most unique beaches in Greece. Don't know why I am saying this now, because I turned it down when I was there.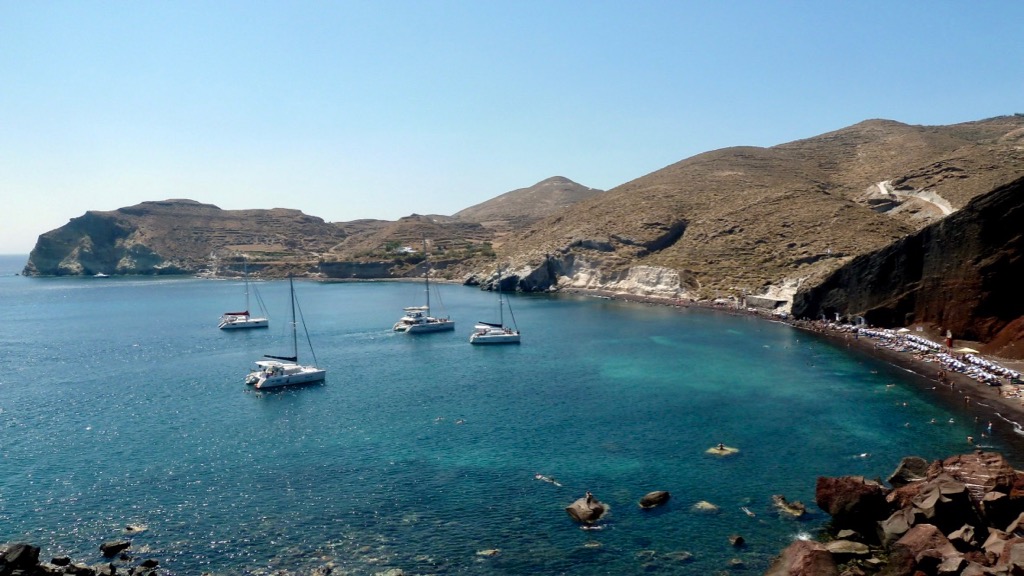 The pebbly beach sits among a backdrop of reddish brown cliffs, created from past volcanic flows. You can reach it by a short hike from the archeological area nearby. One thing to be careful of is falling rocks. Take care.
Red beach is a popular stop for day cruises and sailing cruises. A catamaran tour sounds like a good way to see the place as well.
White Beach
White beach is next to Red beach so this is another good reason to visit Red beach. This allows you to fit in two very different type of beaches into a 2 to 3 hour period.
At White beach, black Pebbles close to the shore contrast with the white cliffs. You can only get there by boat. Boats run every half an hour from Red beach.
Vlychada Beach
It looks as if a sculpture has been busy carving up the cliffs with wavy patterns. The truth is that it is natural process thanks to the volcano, wind, rain, sea and possibly the Greek Gods.
Eros Beach
Obviously named after the Greek God of Love.
Eros Beach and Theros Beach Bar may just be one of Santorini's best kept secrets.
The only problem is that they have you by the balls. You may find yourself slugged with exorbitant prices for sun lounges, food and drinks so be prepared.
Theros Beach Bar is an amazing and extremely romantic beach bar nestled into the white volcanic rocks of Vlychada. Prepare yourself for breathtaking ocean views.
How To Get To Eros Beach: You will have to drive there by yourself as no local buses go to Eros beach. Just follow the signs to Vlychada Beach and then you will find a sign for a right turn to Eros Beach and Theros Beach Bar. The road that leads to Eros beach is a bit rough as it isn't paved with asphalt.
Head over to this beach for your last beach stop, a couple of hours before sunset.
During the sunset take a walk on the seaside and then try one of the famous cocktails on the verandas hanging over the beach.
Full Moon Party: Keep an eye out for the full moon because Theros organises a killer full-moon party in August. If that's not your thing you may want to leave before the party crowd start arriving.
You can get a glimpse of Eros beach in this video. It shows Red Beach, Eros Beach and Aeolis, Perissa – Santorini.
Recommended Santorini Beach Itinerary
I'm pretty certain that if you visit all of these beaches in one day, you won't regret it.
9:00am to 11am – Red beach and White beach
12pm to 4pm – Perissa, Perivolas and Kamari
5pm to 7:00pm – Vlychada beach and Eros beach
There you have it, my one day jam packed Santorini beach adventure.
11. Explore Santorini's Ancient Sites and Museums
One full day dedicated to the ancient sites and museums of Santorini will give you a lot of memories.
Ancient Thera
Make your way to Ancient Thera in the morning.
You can either drive up there, or hike up there from Perissa or Kamari.
It would probably take an hour to hike up. This is no walk in the park as you will have to hike 3km up the 600 metre high hill and after that you have to have the energy to walk round the ruins.
I think the better option is to drive up there. You can also easily catch a taxi up there from Kamari.
Make sure it is open on the day you want to go as it is normally closed on Mondays. Opening hours are generally from 8 am to 3 pm but that could change. A small admission fee is required to enter.
The view down to the beaches alone would make a visit worthwhile.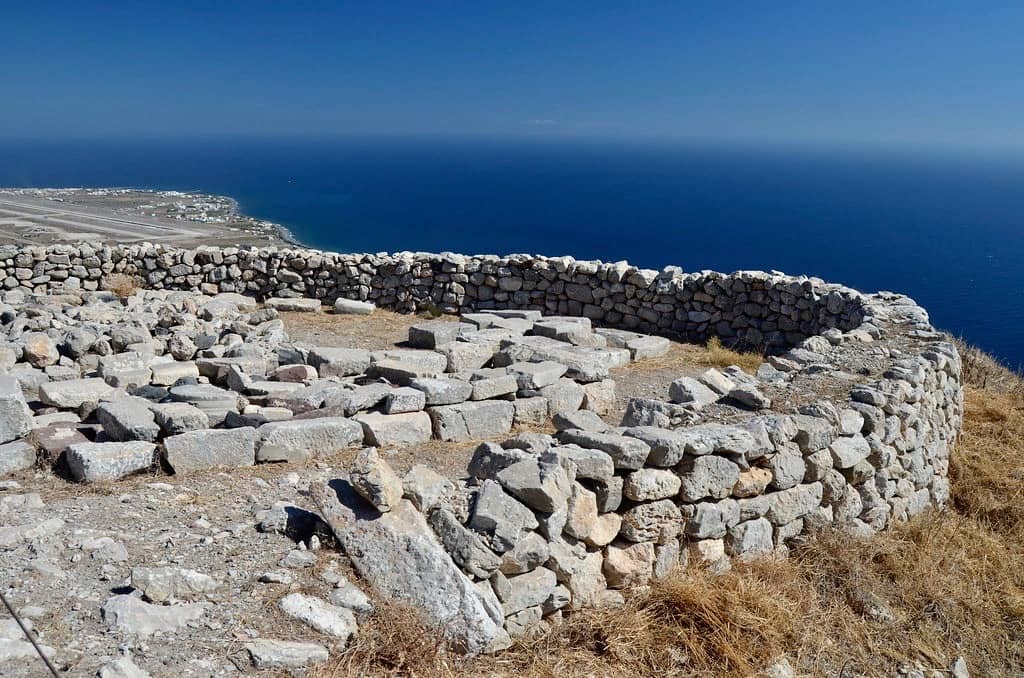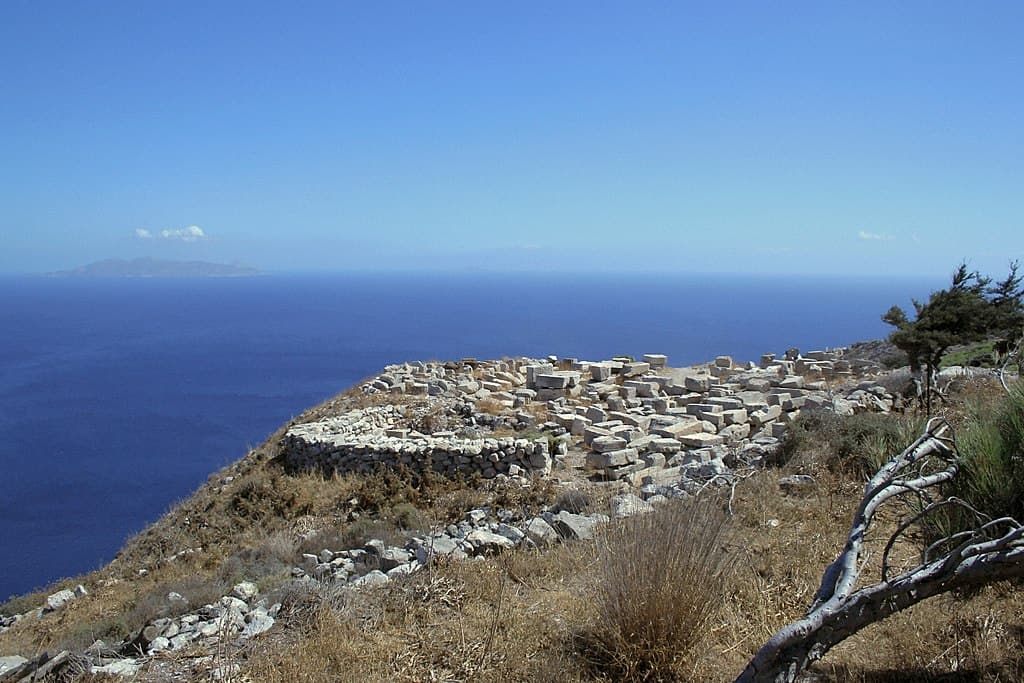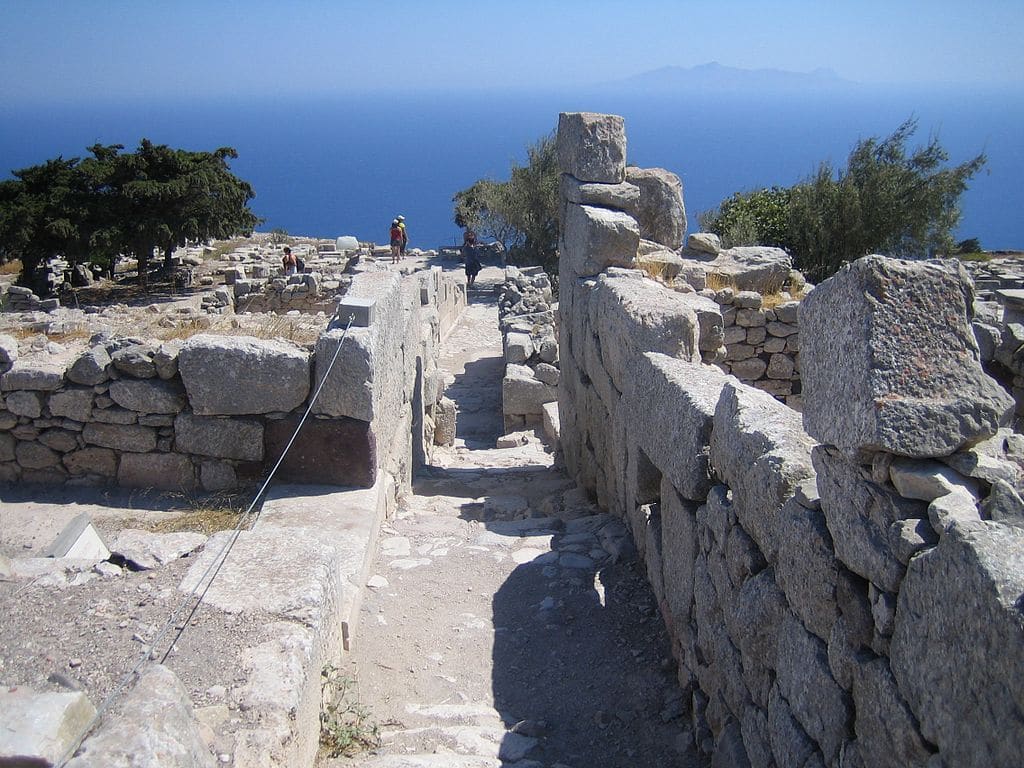 Sanctuary of the Apollo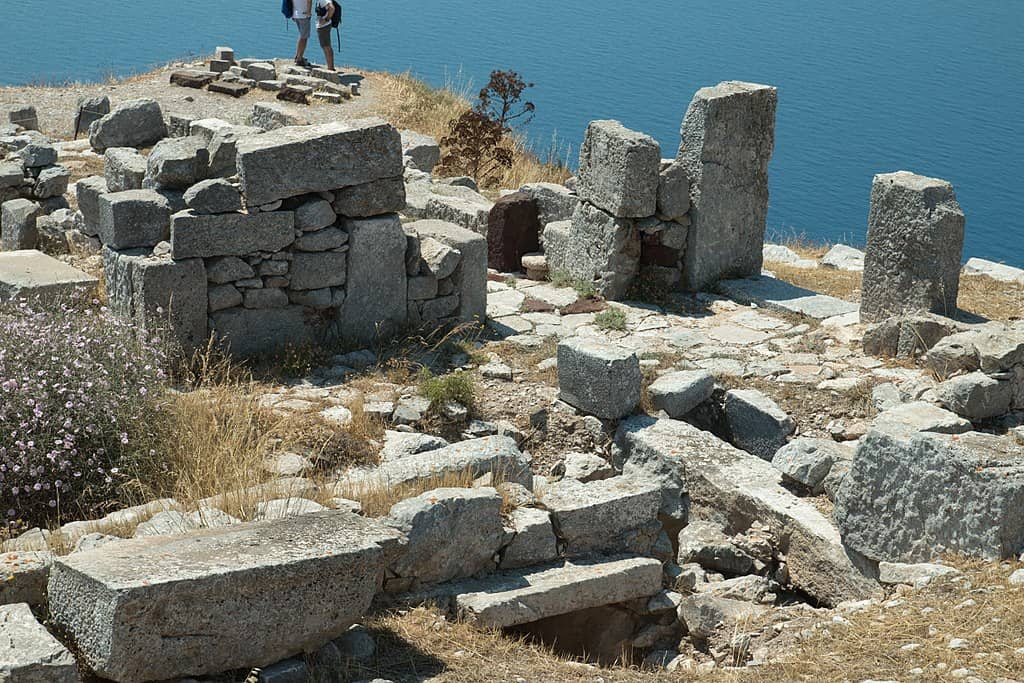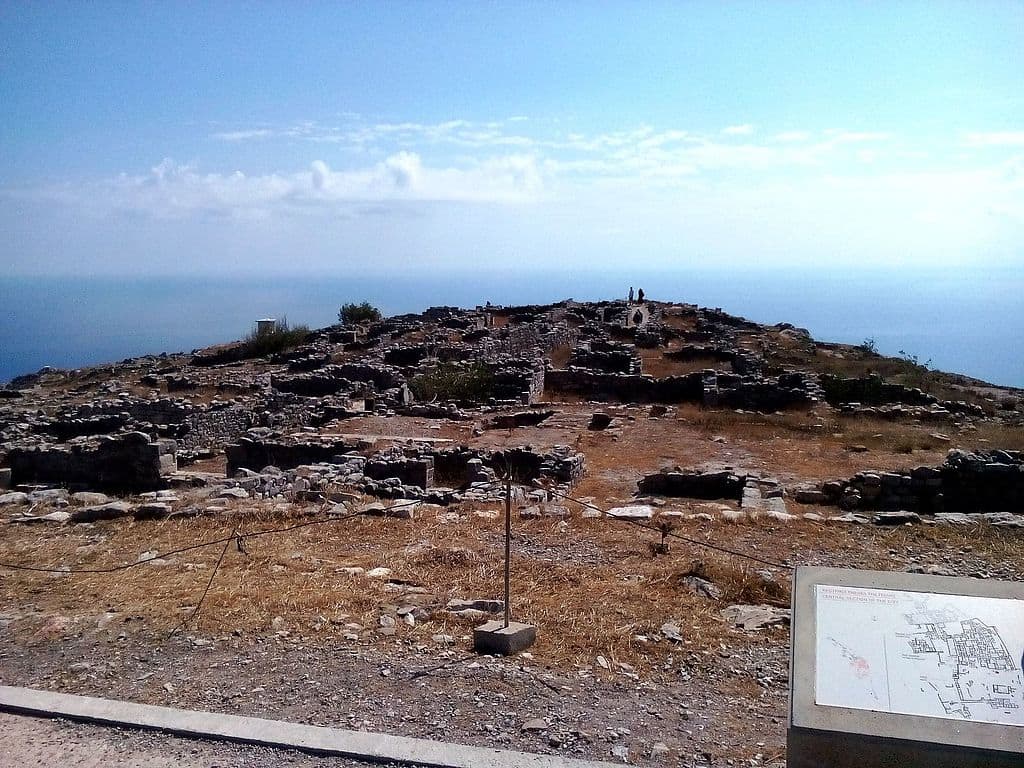 Akrotiri
I spent about 45-60 minutes at the Akrotiri site. It was ok and I can see why they wanted to cover it up with the humongous roof, but now the roof has taken over as the most incredible thing to see.
Akrotiri is considered the most important archaeological site on the island. Ancient Thera is the second most important.
Personally, if I had known about it beforehand I would have rather gone to Ancient Thera near Kamari and Perissa instead.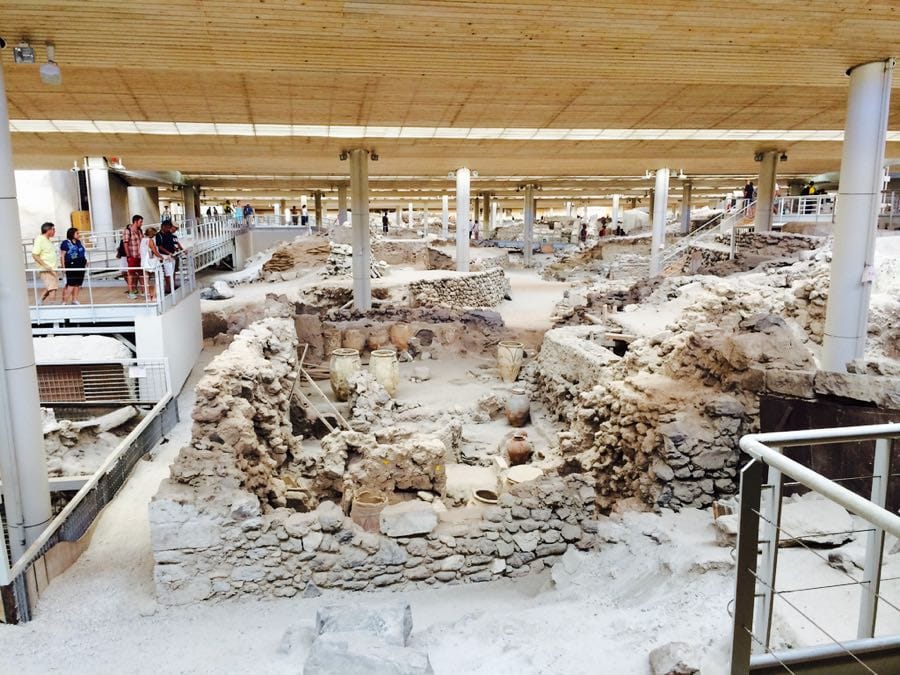 Here is one of the stairways preserved in ancient Akrotiri. I don't think I ever saw this. The place is like one giant maze.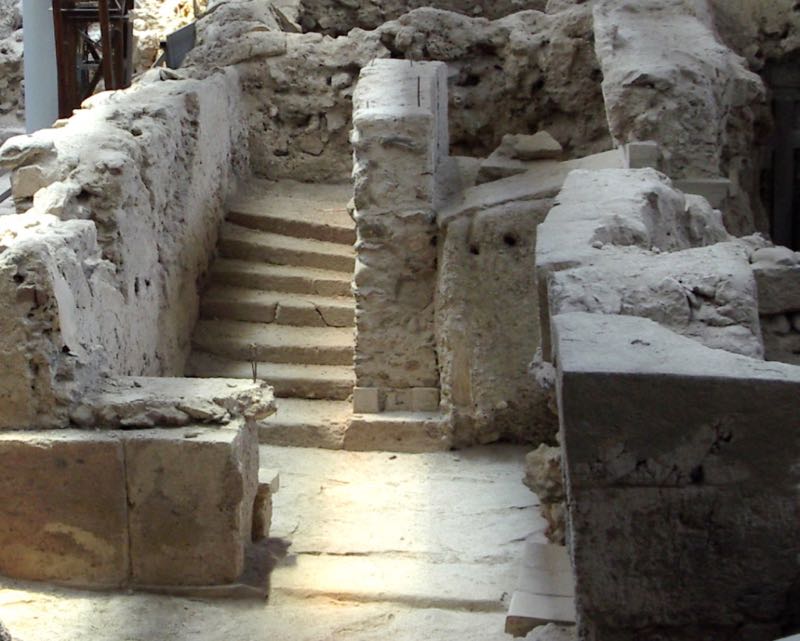 Archaeological Museum of Thera, Fira
This museum is supposed to have a fine collection of sculptures, frescoes, vases and other archaeological finds from across Santorini.
Museum of Prehistoric Thira, Fira
The Museum of Prehistoric Thira houses some of the excavations from Akrotiri including pottery, marble figures, tools, weapons and household items.
The Golden Goat figurine (Akrotiri)
This is supposedly the only gold object to have been found on the site.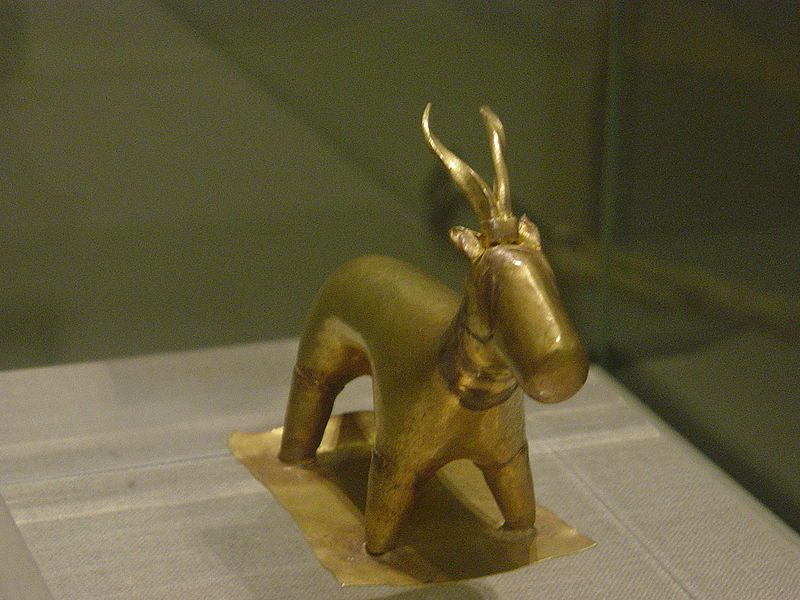 You will be able to see a room with a wall painting showcasing some cheeky blue monkeys. I wonder if they had monkeys on Santorini at one point in time.
Going on this incredible one day ancient history tour of Santorini would satisfy most tourists. I'm sure at the end of the day it would have been worth it.
After that you can go out for drinks and philosophise about the blue monkeys. Is it some kind of warning regarding the Greek Gods?
12. Go shopping in Santorini
Ladies will be in shopping heaven in Santorini.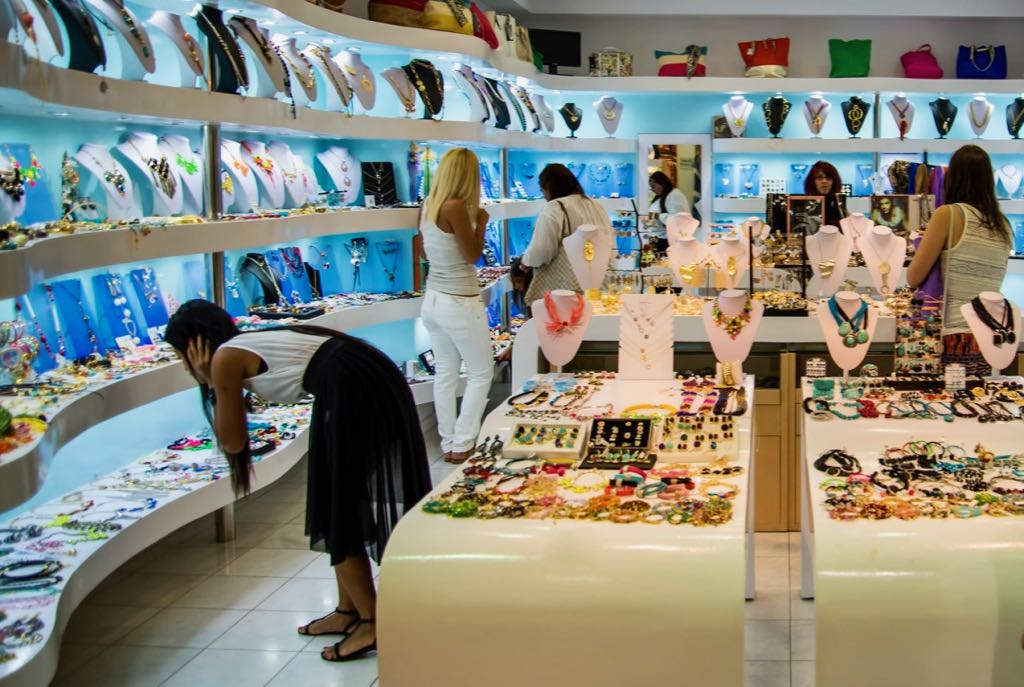 Santorini has something for everyone: Art galleries, jewellery stores, souvenir shops, dress shops.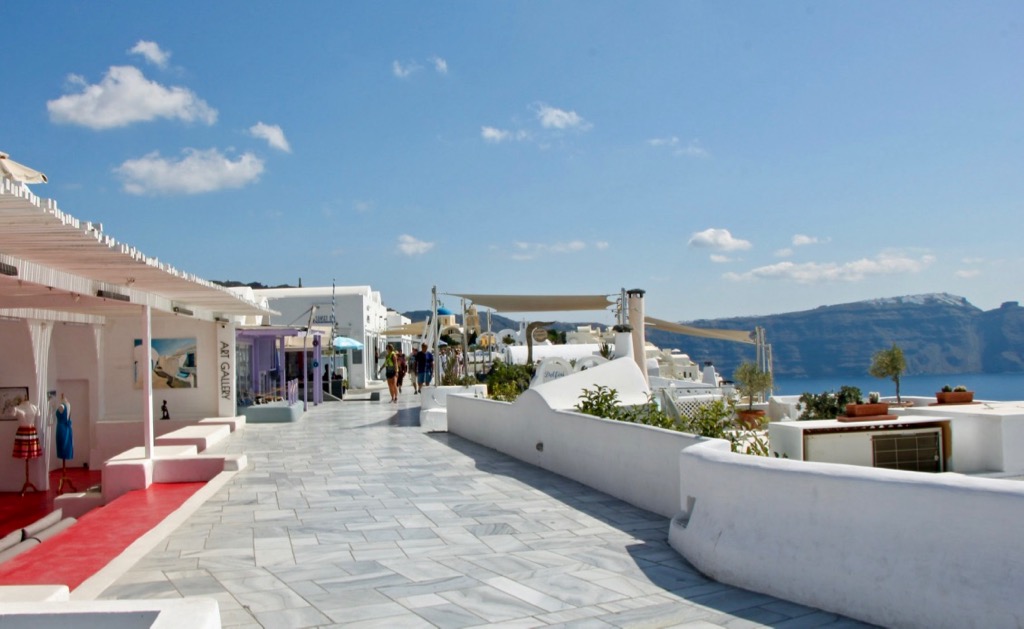 Atlantis Books
Book lovers will probably want to buy a book from Atlantis Books.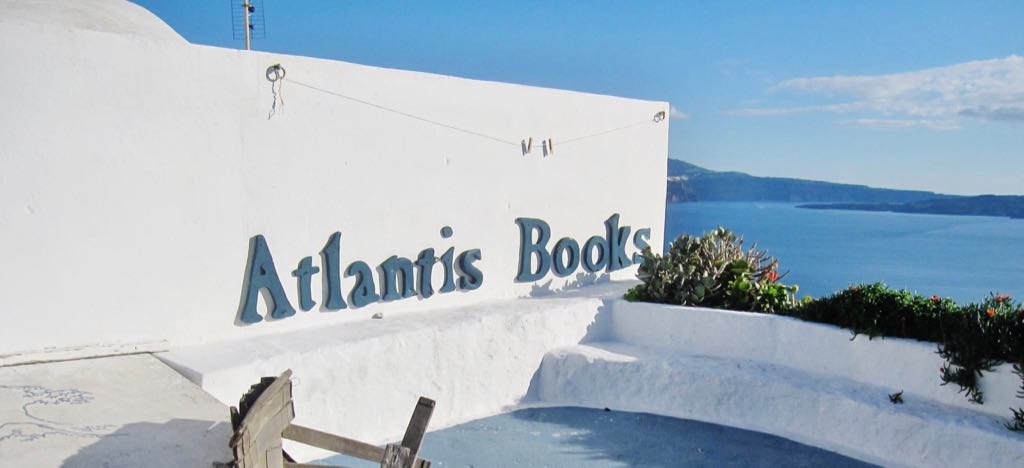 This is one of the most famous book shops in the world. You will find it in Oia. If you could wish yourself to materialise at any book shop in the world, then this should be your number 1 pick.
The guy in the shop recommended these books to me. I can't remember which book was the best, but there were some very amusing stories in some of those pages. He even stamped my newly purchased books with the Atlantis Books wave stamp.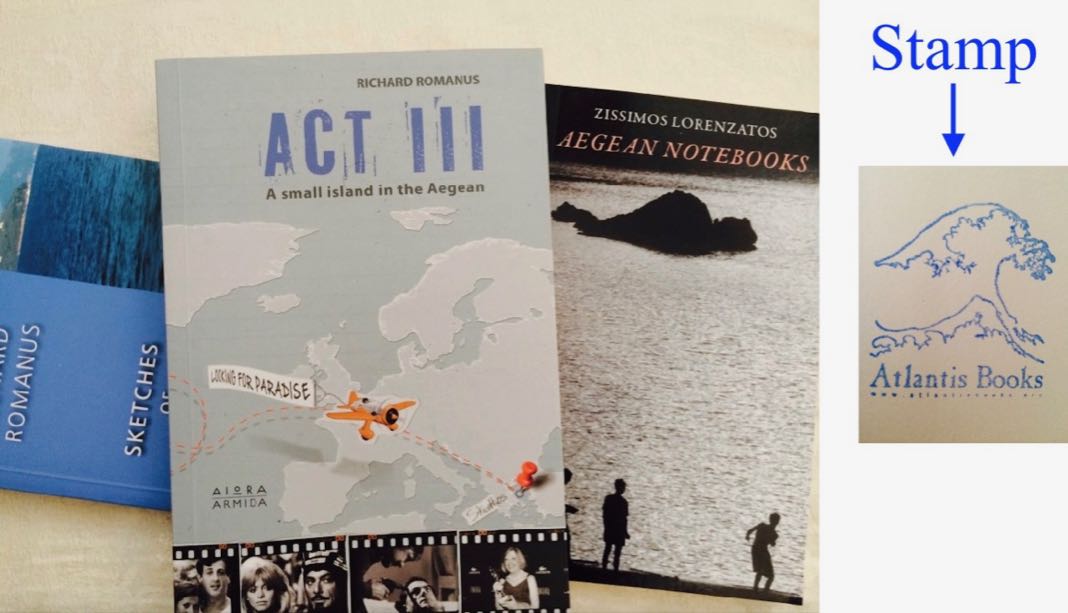 13. Go on a private tour of Santorini
Explore the hidden wonders of the island. A good guide will no doubt be able to show you some of the hidden wonders of Santorini that most tourists would have no idea about. It may be expensive but you will probably remember it forever.
14. Eat delicious food
Santorini is a food lover's paradise. You will be thinking about food all day long in Santorini. It's foodie heaven.
There you have it everyone, the 14 Best Things to Do in Santorini.
The mythological creation of Santorini Island
Have you ever wondered how the island of Santorini came into existence?
It all started during the Argonaut expedition when Jason and the Argonauts were making their way home. At some point they landed on Anaphe, a small island of the Aegean Sea.
While on the island Euphemus, one of the Argonauts, had a dream that he was making love to a beautiful nymph. The beauty surprised him in the dream by telling him afterwards that she had become pregnant and that her father would be infuriated if he ever found out about it, as her father was the sea god Triton.
She told Euphemus to get a handful of earth from Anaphe and throw it into the sea, as their child needed a safe place to be brought up. After the dream, Euphemus decided to follow her advice. As the Argonauts were sailing away, he threw the earth into the open sea.
He couldn't believe his eyes, because out of nowhere a magical island rose from the sea. It was a miracle! The son of Euphemus was born there. The child was named Theras which is how the island became known as Thera.
The name Thera was revived in the nineteenth century as the official name of the island and its main city, however the island is much better known as Santorini.
My Top Advice when visiting Santorini (Travel Guide)
Stay for 4 nights minimum – I personally recommend 5, 6 or 7 nights
Arrive by ferry
Spend 1 night (minimum) at a fantastic hotel – I highly recommend Katikies Hotel in Oia
Watch these beautiful women holidaying in Santorini videos for some added beauty inspiration. You will get a good feel of Santorini's cool architecture by watching them.
Pin it … Share it