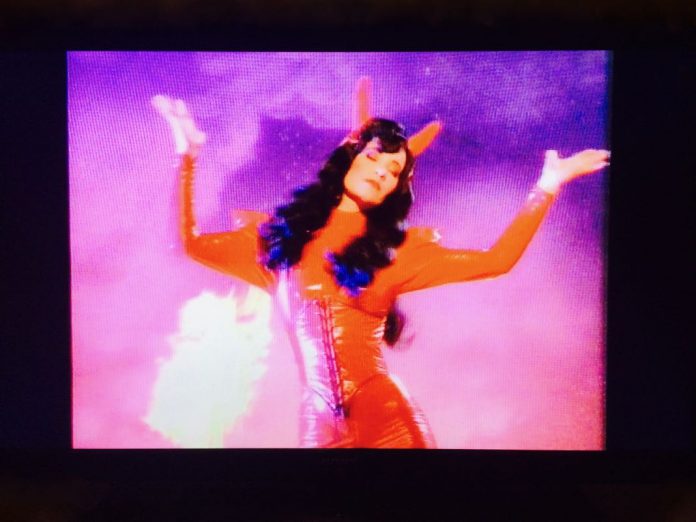 Songs related to Greek mythology often make you think about the Greek Gods quite quickly.
Then there are the songs and music videos where you have to know your Greek mythology inside out to appreciate the real meaning behind it.
Have a listen to these 20 great songs and music videos paying tribute to the Greek Gods and Goddesses and the Greek myths. See if anything strikes a chord.
1. Venus – Frankie Avalon
Could this be the first hit song dedicated to Venus (Aphrodite), the Goddess of Love?
Frankie Avalon even released a disco version of Venus in 1976.
One of the most memorable performances was in the movie musical Grease starring Olivia Newton-John and John Travolta. He sang "Beauty School Dropout" to pink-haired Frenchy in the fantasy scene.
I also talk about this song in the Secret meaning of the movie Grease post.
2. Venus – BANANARAMA
Artistic interpretation: We're followers of Aphrodite (Venus). She may be the devil, but we still love her.
Even though this song is best associated with Bananarama, the music video Venus was first released by Shocking Blue in 1969. We can thank this band for the great song.
3. Zeus In The Architecture – Art versus Science
Get ready to think about Zeus. Premiered May 30, 2019.
4. Ever Again – ROBYN
Robin Miriam Carlsson, known as Robyn, is a Swedish singer and songwriter who has come up with this fantastic song for Apollo. Ever Again is from her album, Honey.
5. Send Me an Angel – REAL LIFE
Artistic interpretation: We're loyal to you, Eros. The hand kiss at the end of the music video clip proves it. The prayer had been answered. A Greek God came to defeat the Christian beast.
Which other Angel, apart from a Greek God, would use a bow and arrow to defeat a beast wearing a crucifix? Well, I suppose it could be Apollo, but I personally think it's Eros.
Note: Angel is derived from the Greek word "Angelos," meaning "messenger." The message here is that the savior is actually a Greek God.
6. Loverboy – BILLY OCEAN
I wonder what the Greek Gods would make of this music video. Do you think the trident necklace signifies loyalty to Poseidon and the Greek Gods? This music video raises many questions.
If you enjoyed the above song of Loverboy, see what you think of the original music video. The Greek Gods are cruel. That's all I can say.
Alternate universe "Loverboy" music video.
7. What is Love – HADDAWAY
Aphrodite (Venus) should know what love is all about. This smart guy asks Aphrodite an excellent question. Who else could answer this question better than the Goddess of Love?
8. Nightflight to Venus – BONEY M
Click here to play Nightflight to Venus by Boney M. Aphrodite (Venus) would be impressed with the giant clamshell.
My own personal favorite Boney M song is Ma Baker. You have to listen to this song at least once, though some of you will want to listen to it again and again.
Here's another music video of the Ma Baker. If you really like the song, I suppose you'll want to see this video version of Ma Baker as well.
I wonder what Aphrodite (Venus), the Goddess of Love, would think of this song? The song is almost anti-Aphrodite.
That's because it is based on the real-life mother of several criminals who ran the Barker gang during the 1930s "public enemy era."
J. Edgar Hoover, head of the FBI, once described her as "the most vicious, dangerous and resourceful criminal brain of the last decade." This surely can't apply to Aphrodite (Venus).
9. Medusa – ANTHRAX
10. World of our Love – Client Liason
Apollo rules, and these cool guys know it.
11. Holding Out For A Hero – BONNIE TYLER
Click here to play Holding Out For A Hero by Bonnie Tyler
Gods – Heroes – Hercules
12. Blind – HERCULES & LOVE AFFAIR 
Click here to play the music video of Hercules & Love Affair set back in ancient times.
13. Cassandra – ABBA
Click here to play Cassandra by ABBA
ABBA has a song about Greek Mythology/History. Who would've thought?
14. God of Thunder – KISS
The biggest God of Thunder is Zeus.
15. Apollo – Timebelle (Eurovision song contest 2017)
This song represented Switzerland at the Eurovision Song Contest 2017 and finished 12th. I'm pretty sure the result wouldn't have pleased Apollo. After all, he is the God of music. This song should have scored way higher.
16. Poison Arrow – ABC
Click here to play Poison Arrow by ABC
17. Flight of Icarus – IRON MAIDEN
18. Rumors – LIZZO & CARDI B
19. Knights of Cydonia – MUSE
Click here to play Knights of Cydonia by Muse
Mars was named after the God of War, and Cydonia is a region on Mars.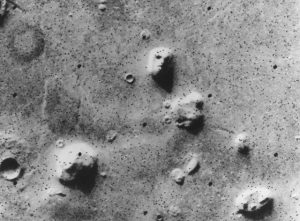 This area is where the "Face of Mars" and numerous pyramid-like structures were discovered from NASA photos and used by conspiracy theorists in amusing ways. Did life on Mars exist at one point?
Cydonia is also linked to the strategic warfare Goddess, Athena, through a temple site. Some say she was also known by this name as well.
Another thing, one of the five most important ancient city-states of Crete was known as Cydonia. Modern-day Chania is built upon the ruins of that ancient Greek city.
The big theme in this music video is war (fighting). The song is clearly about the followers of Ares (Mars), God of War. They're the Knights of Cydonia.
The word Europa also appears in this music video. It's obviously mentioned to remind everyone of the Cretan bull myth. Check out the vehicle with the horns.
Overall though, the band is obviously mocking Ares (Mars). Well done, guys!
Is Kylie Minogue a Goddess or what?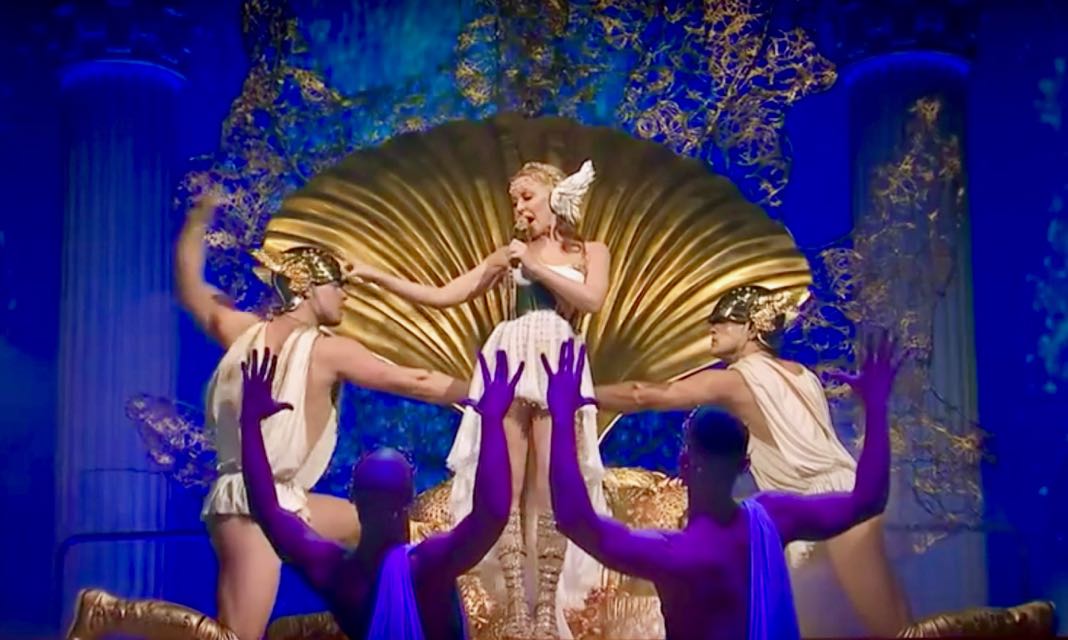 Probably
Bonus Songs:
Atlas, Rise! – METALLICA
Click here to play Atlas, Rise!
Cupid – SAM COOKE
Click here to play Cupid by Sam Cooke, released on May 16, 1961
Tales of Brave Ulysses – CREAM
Click here to play Tales of Brave Ulysses by Cream
Achilles Last Stand – LED ZEPPELIN
Click here to play Achilles Last Stand by Led Zeppelin
Save us from the Cyclops – ROBERT SAVAGE
Click here to play Save us from the Cyclops by Robert Savage
Midas Touch – MIDNIGHT STAR
Click here to play Midas Touch by Midnight Star
I've got the Midas touch
Everything I touch turns to gold
Pin it … Share it