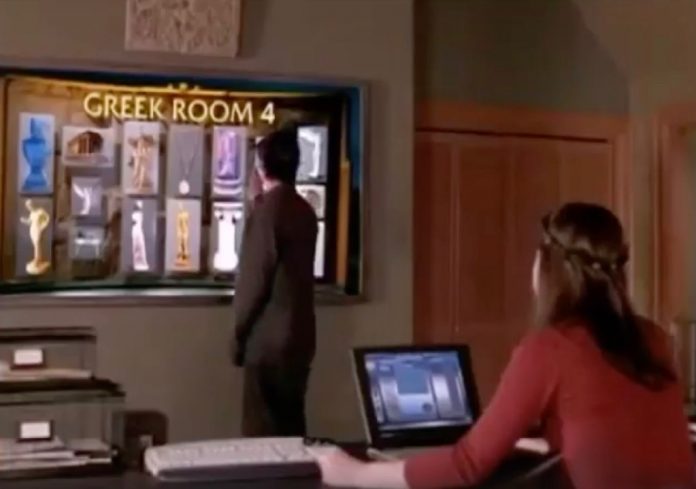 You probably haven't heard of the Canadian TV series MythQuest before, unless you're from Canada, and even then, I wouldn't say I like your chances.
MythQuest appeared on Canadian television in 2001 as a children's show on Saturday mornings and ran for 13 episodes over one season.
Three of the MythQuest episodes have Greek mythology themes. It's the main reason I wanted to watch the TV show, and I'm so glad I did.
First, I had to find this Canadian TV show, which wasn't easy. MythQuest never came out on DVD or video, and it wasn't available on Netflix or other paid streaming services when I checked.
But one day, I got lucky and found MythQuest on YouTube.
MythQuest is a children's TV series, but I'd say lots of other age groups would also enjoy watching at least one or two episodes.
It depends on the myths and ancient history that most fascinates you.
Well, I'm into Greek mythology, and I suppose you are as well if you're reading this.
All three of the Greek myth episodes were pretty cool. But, what surprised me most about the TV series, were the unusual and unexpected twists along the way.
If you love watching TV shows about Greek mythology, you have to watch at least one of these three Greek myth-related episodes.
They're all stand-alone episodes, so it doesn't matter which episode you watch first.
The Minotaur – MythQuest Episode 1
Watching The Minotaur episode is still an excellent way to begin because it lets you see how things started.
The father, an archeologist, gets swept into a virtual world of mythology and ancient history after discovering a mysterious stone hidden inside an ancient-looking object.
Cleo and Alex Bellows, the father's children, are perplexed about what happened to their dad since he mysteriously disappeared.
One day, Alex gets sucked into the cyber museum and the world of Greek mythology by accident, in the same way as his father, which his clever wheel-chair-bound sister is astonished to see for herself.
Soon after that, Alex learns that he is Theseus, the Greek hero who slew the Minotaur in ancient times.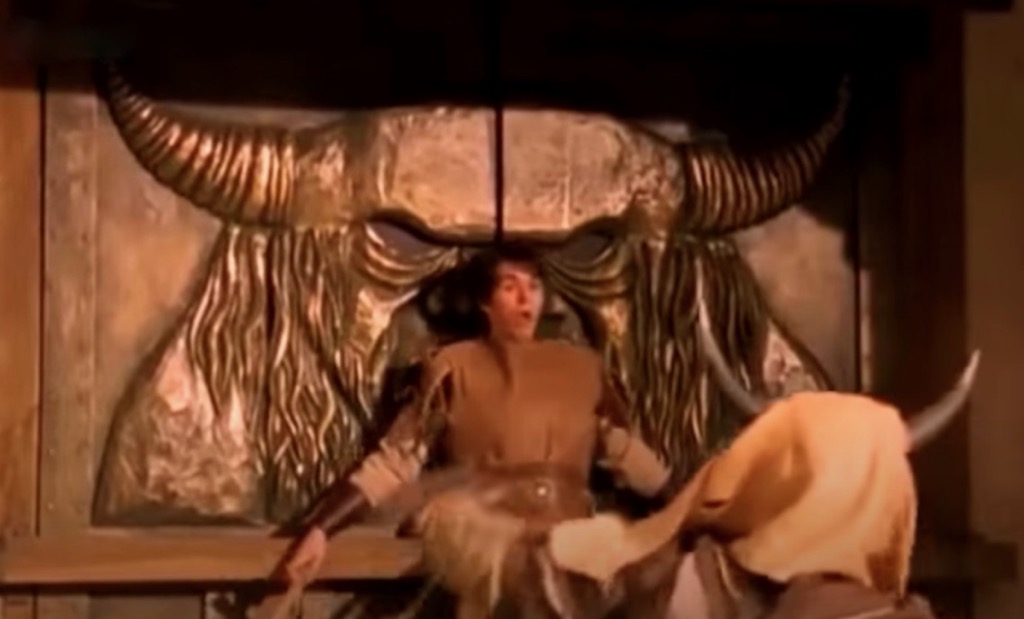 The thing is, will the Greek myth change as a result, now that Alex is Theseus? And if so, what will be the ramifications?
Gorgos, a trickster god, doesn't make it easy for Alex.
The trickster god wants the myths to change so that mythologies get corrupted, which would wipe out entire cultures.
The big irony is that the Canadian TV series has corrupted the Greek myths themselves.
Orpheus – Episode 4
Here's another great episode to watch.
The myth of Orpheus and Eurydice is played out beautifully in MythQuest episode 4, Orpheus.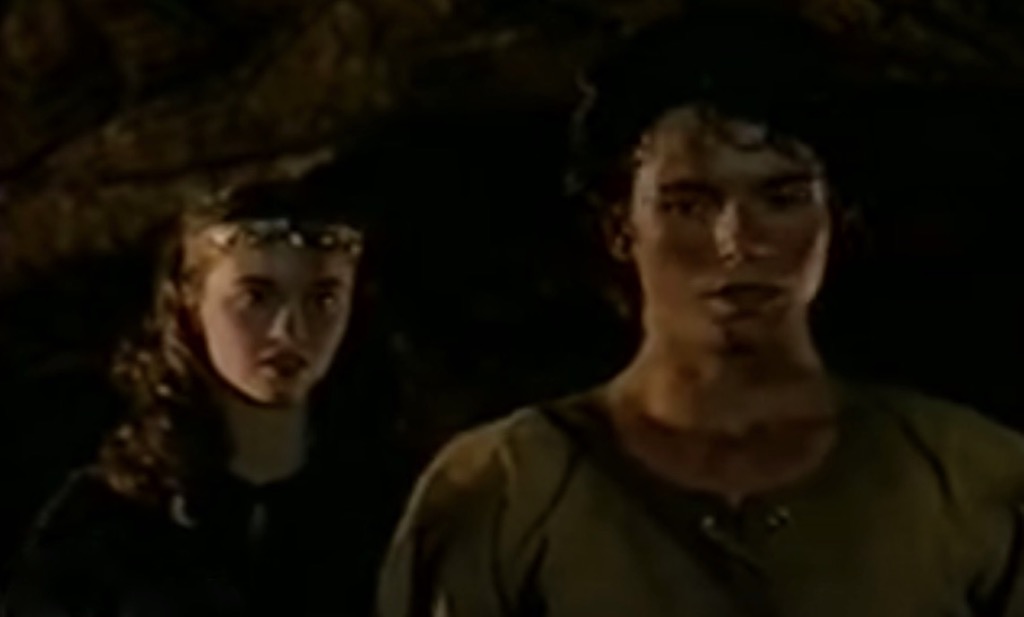 Orpheus is quite a suspenseful episode. I highly recommend you watch this one.
The Oracle – MythQuest Episode 8
I like the look of Apollo in this very entertaining episode.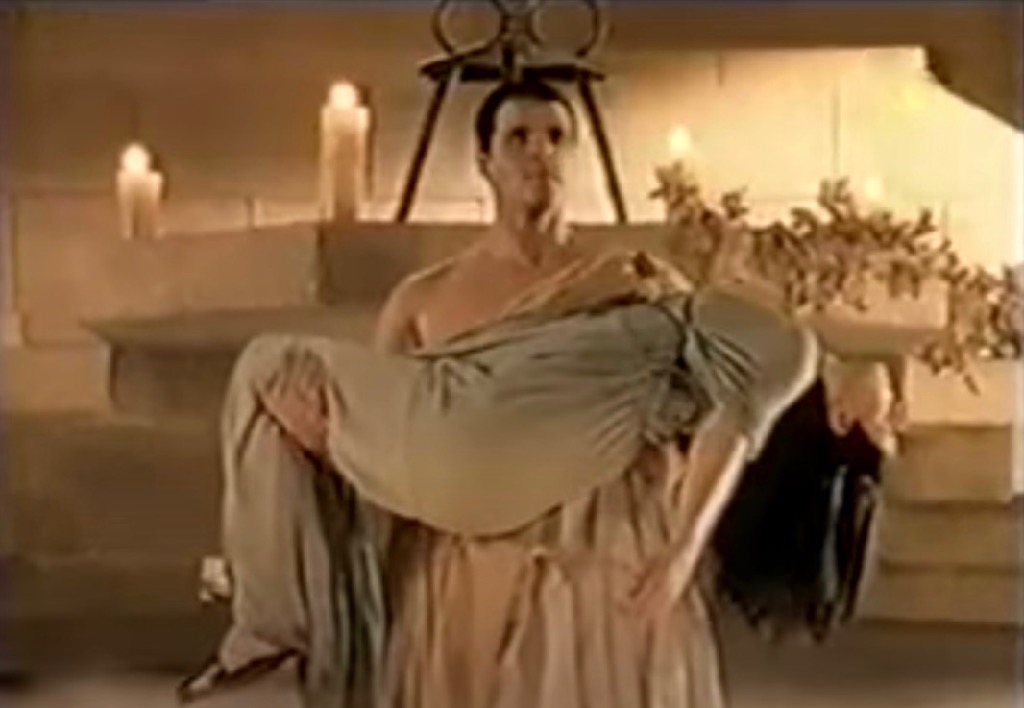 Cleo is the one to enter this world of Greek mythology on this occasion.
Even though she can't walk in the real world, in the cyber world, she can.
Here she finds herself in the arms of her saviour, the Greek God, Apollo.
MythQuest Where to Watch
I found this interesting Canadian television series on YouTube. The visual quality is nowhere near excellent, but at least you can watch it.
There are a couple of options for MythQuest on YouTube from what I've been able to find.
As far as I'm aware, this TV series did appear on Netflix at some point, so it's worth double-checking Netflix again to see if it pops up on the streaming platform.
The TV show isn't officially available on DVD or video.
MythQuest is definitely worth a look, so check it out. My favorite episode of MythQuest would have to be The Oracle. It was very enlightening.
The Minotaur – MythQuest 1 is also available as a book if you love to read.
Pin it … Share it