First up, 10 delicious cocktails beginning with Sex on the Beach and ending with an Orgasm.
1. Sex on the Beach
Zeus would definitely like this drink.
Ingredients: Vodka, Peach schnapps, Orange juice, Cranberry juice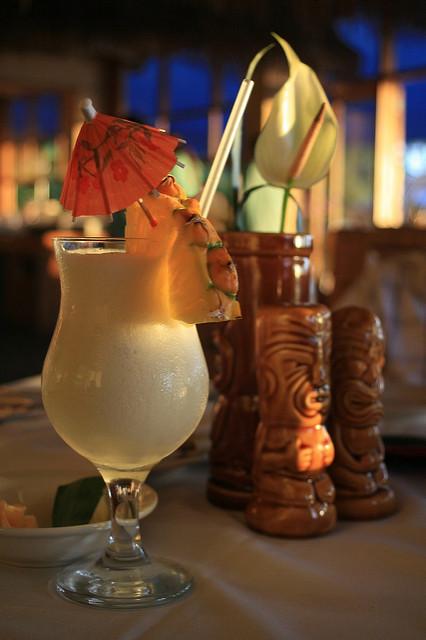 2. Piña Colada
The national beverage of Puerto Rico since the late 70s. It's a Spanish classic.
Ingredients: White rum, Coconut cream, Pineapple juice, Crushed ice
A blender is used to make it smooth and creamy.
Garnish: Slice of pineapple.
3. Mai Tai
The original fruity extravaganza known as Mai Tai was created during World War II by Victor Jules Bergeron, better known as Trader Vic, at his bar in San Fransisco.
Ingredients: Rum, Lime juice, Caracao, Orgeat almond syrup, Agave syrup
Orange, grapefruit and pineapple juices can also be used in modern interpretations as an extra way of making the drink even sweeter and fruitier.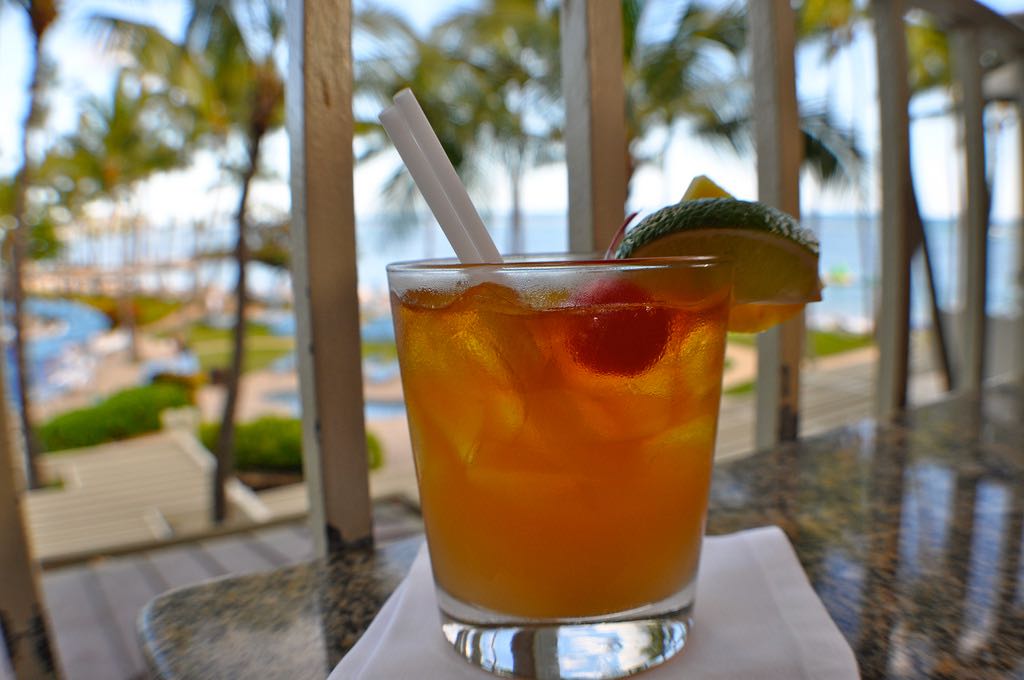 The original 1940s version of the Mai Tai used 17-year-old Jamaican rum, which would have given it more body and a slightly richer flavour.
4. Mojito
A Cuban classic, which has become popular all over the world.
Ingredients: Rum, Lime juice, Soda water, Fresh mint, Sugar, Ice
5. Long Island Iced Tea
Ingredients: Gin, Tequila, Vodka, Rum, Triple sec, splash of cola, poured over ice
Garnish: Lemon spiral

6. Bloody Mary
Ingredients: Vodka, Tomato juice, Lemon juice, Hot sauces, Salt and pepper
Garnish: Celery stalk, lemon or lime wedge

7. Dacquiri
The most ordered rum drink in the world.
Ingredients: White rum, Lime juice, Sugar syrup
Different versions exist including the frozen strawberry dacquiri – Best tried in Jamaica
8. Margarita
Ingredients: Tequila, Fresh lime juice, Agave syrup
Garnish: Lime slice, Salt on the rim of the glass
The Margarita is a very popular cocktail. Let's take a look to see what other cocktails women love.

9. Cuba Libre
Ingredients: White rum, Fresh lime juice, Cola
Garnish: Lime wedges
10. Orgasm
Ingredients: Kahlúa, Baileys Irish Cream, Amaretto
You might as well end it with an orgasm. (For females only)
10 More Cocktails which end Between the Sheets
11. Screwdriver – Vodka and Orange juice
12. Moscow Mule – Vodka, Ginger beer, Lime juice
13. Tequila Sunrise – Tequila, Orange juice, Grenadine syrup
14. Cosmopolitan (Cosmo) – Vodka Citron, Fresh lime juice, Cranberry juice, Cointreau
15. Caipirinha – Brazil's national cocktail. Lime (4 wedges), Brown sugar, Cachaca
16. Manhattan – Whiskey, Sweet Vermouth, 1 or 2 dashes bitters
17. The Paloma – A Mexican favourite. 1 part Tequila, 3 parts Grapefruit soda
18. Singapore Sling – Gin, Cherry liqueur, Cointreau, Benedictine, Pineapple juice, etc.
19. Blue Lagoon – Vodka, Blue Curacao, Lime juice
20. Between the sheets – White Rum, Cognac, Triple sec, Fresh lemon juice
10 Gin based Cocktails leading to some Hanky Panky
21. White Lady
Ingredients: 50ml Gin, 25ml cointreau, 25ml fresh lemon juice
22. Dry Martini
Ingredients: 2 1/2 oz Gin for a Gin Martini or Vodka when wanting a Vodka Martini, 1/2 oz Dry Vermouth (a fortified white wine)
Garnish: Olives and maybe a slice of lemon on the side.
23. Vesper Martini
Preferred by James Bond in Casino Royale (2006). Also called a 007.
Ingredients: 2 oz Gin, 1/2 oz Vodka, 1/4 oz Lillet Blonde
24. Negroni
An Italian favourite.
Ingredients: 1/3 Gin, 1/3 Campari, 1/3 Sweet vermouth
25. Tom Collins
A cool refreshing sweet and bubbly Gin-based beverage.
Ingredients: Gin, Lemon juice, Sugar syrup, Carbonated water
Garnish: Lemon slice and sweet cherry
26. GT (Gin & Tonic)
Ingredients: 1 part to 3 parts gin (to taste), 3 parts tonic water
27. Gimlet
Ingredients: 75/25 ratio of Gin to Lime cordial
28. Gin Fizz
Ingredients: Gin, Lime or lemon, Sugar, Soda
29. The Bee's Knees
A Prohibition Era cocktail.
Ingredients: Gin, Fresh Lemon juice, Honey
30. Hanky Panky
Ingredients: Gin, Sweet vermouth, 2 dashes Fernet Branca
Garnish: Orange peel
Cocktails to remind you of the Greek Gods
31. Hermes Cocktail
32. Apollo Cocktail
33. Santorini Sunrise Cocktail
34. Tears of Chios Mastiha Cocktail
35. Demeter Chayenne Cocktail
36. Vulcan Mind-Probe
37. Greek Passion Cocktail
38. Sexy Greek Cocktail
39. Greek Goddess Cocktail
40. Aphrodite Cocktail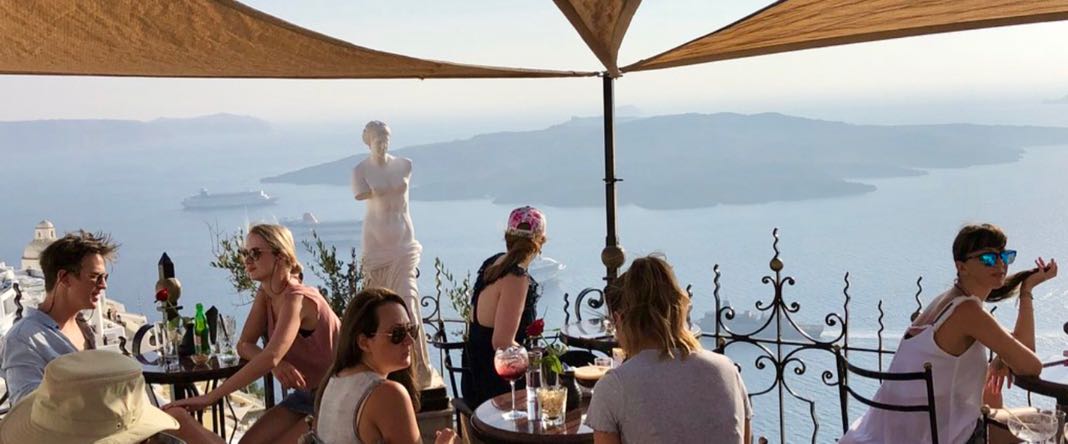 Where better to have a cocktail than on the beautiful Greek island of Santorini?