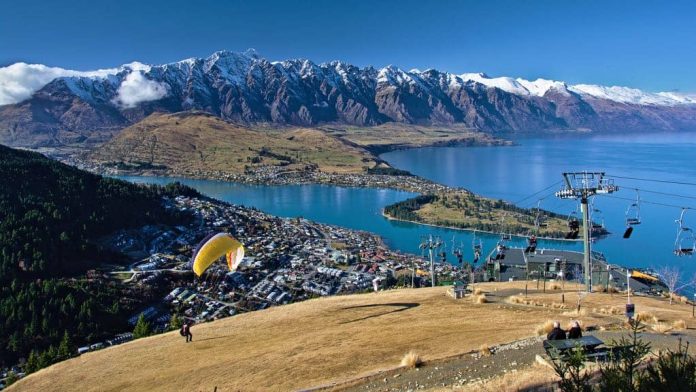 Many of the best things to do in Queenstown, New Zealand, can be found right here.
Queenstown as many travellers know is a Mecca for adventurers. It has everything your frightened heart could ever desire.
If you haven't visited Queenstown, then you should immediately put it right up there in your top 5 places to visit in the world. They don't call it Queenstown for nothing.
The huge mountain range you see to the east of Queenstown is called The Remarkables. With a name like that to go with it, you can be sure that it's one remarkable place!
How long would I recommend you stay in Queenstown? I would suggest 8 nights, which will give you 7 full days to explore the charming town and some close scenic surroundings.
You will create awesome memories if you go and the longer you stay the better. The shorter you stay the higher the likelihood you will leave with that dreaded feeling that you should have stayed longer.
Best Things to Do in Queenstown in 1 Day
One day in Queenstown is a very short amount of time to play with. New Zealand's most adventurous town has so much to offer that you really should consider extending your stay, but hey, one day in Queenstown is better than nothing.
Get ready for one big rush. Let's see how much we can jam into it.
8am – 9:00am: Have breakfast at your hotel or find a place in town.
1. Fast Jet Boat Ride
(9:00am – 12 pm)
I have been on KJet and Shotover and I can honestly say that I enjoyed KJet much more than the Shotover jet boat ride.
It just felt like a better experience overall. You can easily walk to the waterfront and wait for your boat ride, whereas going on the Shotover requires a bus ride to another destination first, if you don't have a car.
The bonus with KJet is that you get to cruise across the lake and the rivers. If you only have time to go on one jet boat ride, then I highly recommend going with KJet.

I really enjoyed the KJet experience. It is similar to the Shotover experience with all its twists, spinouts and sharp turns, but I definitely remember thinking afterwards that KJet was better.
Checkout for some last minute prices to see if you can save some money.
Then again, you may want to go with Shotover. The Shotover jet boat ride is definitely the more famous of the two.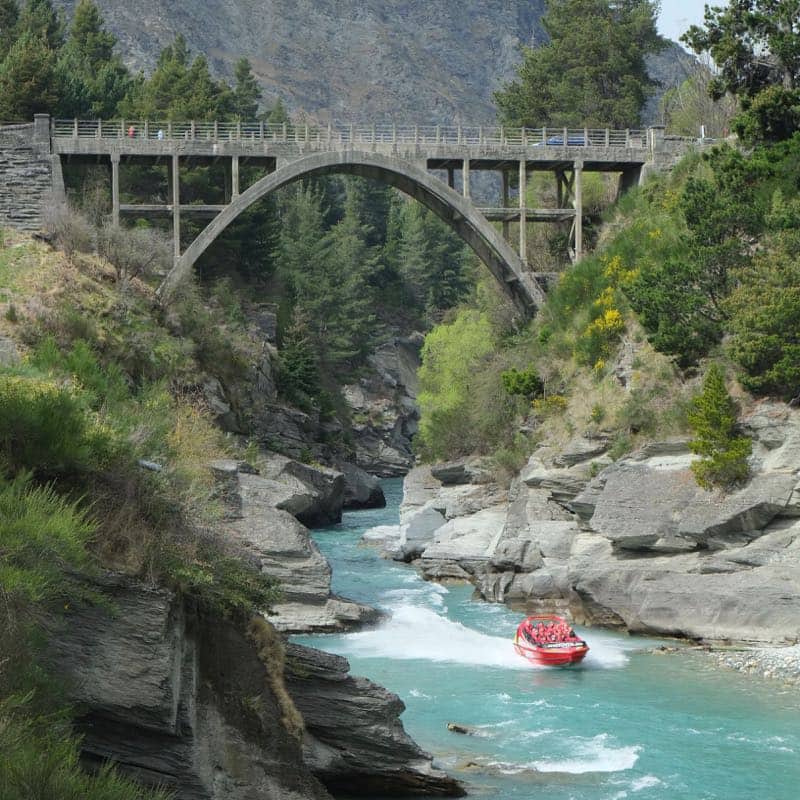 12pm – 12:30pm – Walk around town and grab a quick bite to eat.
2. Take the Skyline Gondola up to Bob's Peak
(12:30pm – 1:00pm)
Purchasing a ticket and getting to the top will take about 20 minutes.
The Gondola ride carries you 450 metres above Queenstown and Lake Wakatipu to the top of Bob's Peak.
Once there you can then really admire the views. Make sure you take some great photos.
Prepare to be dazzled with breathtaking views of Coronet Peak, The Remarkables, Walter Peak, Cecil Peak including Queenstown's stunning scenery below.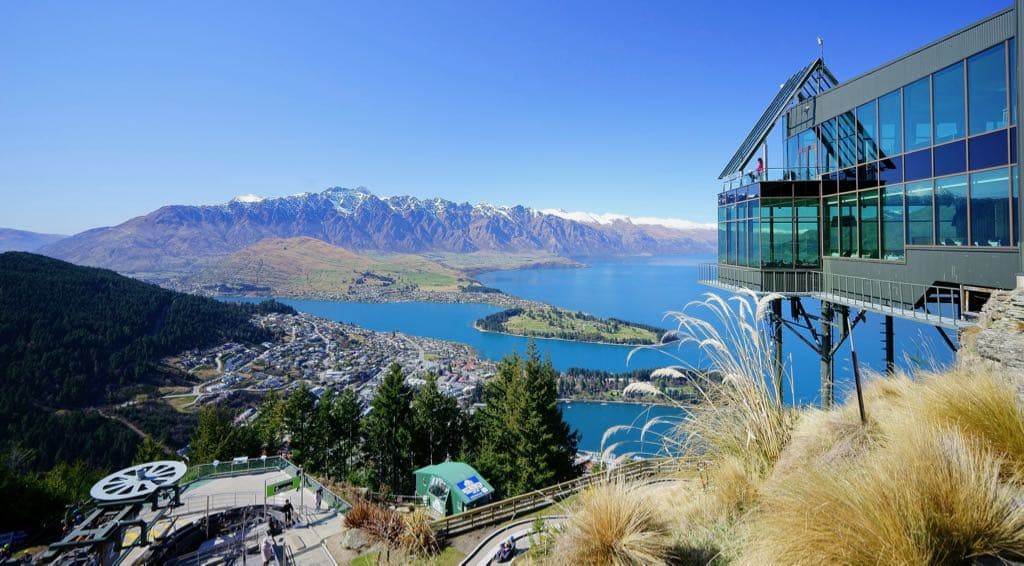 I would classify this as being Queenstown's number 1 tourist attraction. Going up Bob's Peak for the first time is an incredible experience.
3. Go luging
(1:00pm – 2:30pm)
This is a mini-adventure in itself.
You will have to ride another chairlift to get you to the starting point of the luge. From there you roll down a luge (downhill winding track) on a gravity-driven cart.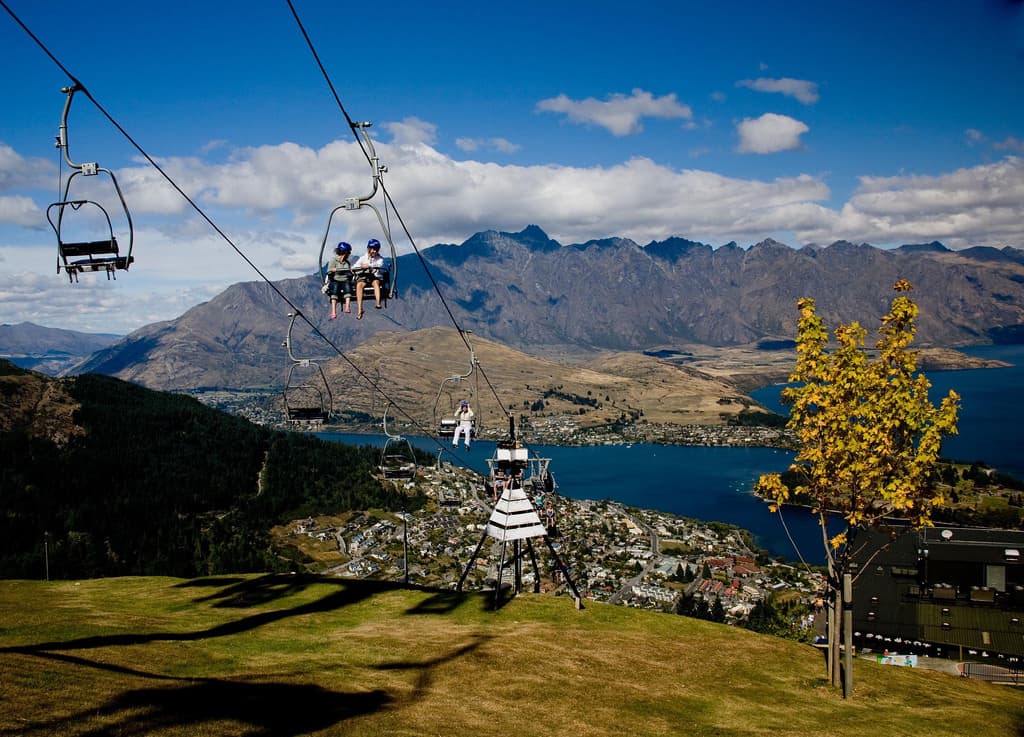 This ride is popular with people of all ages.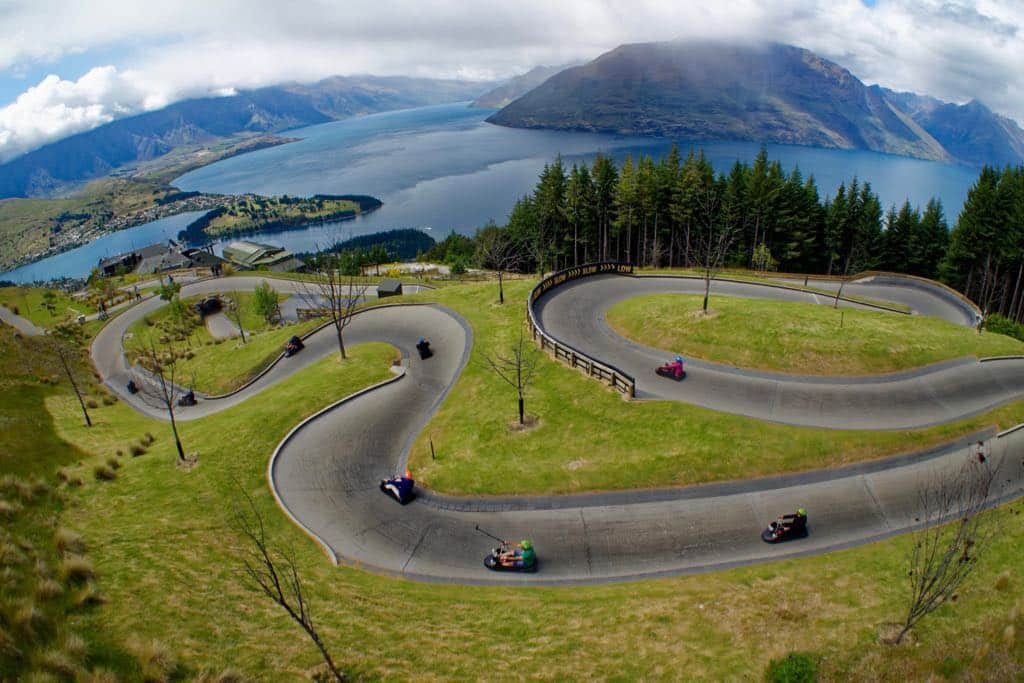 It is pretty cruizy and very safe even for younger kids.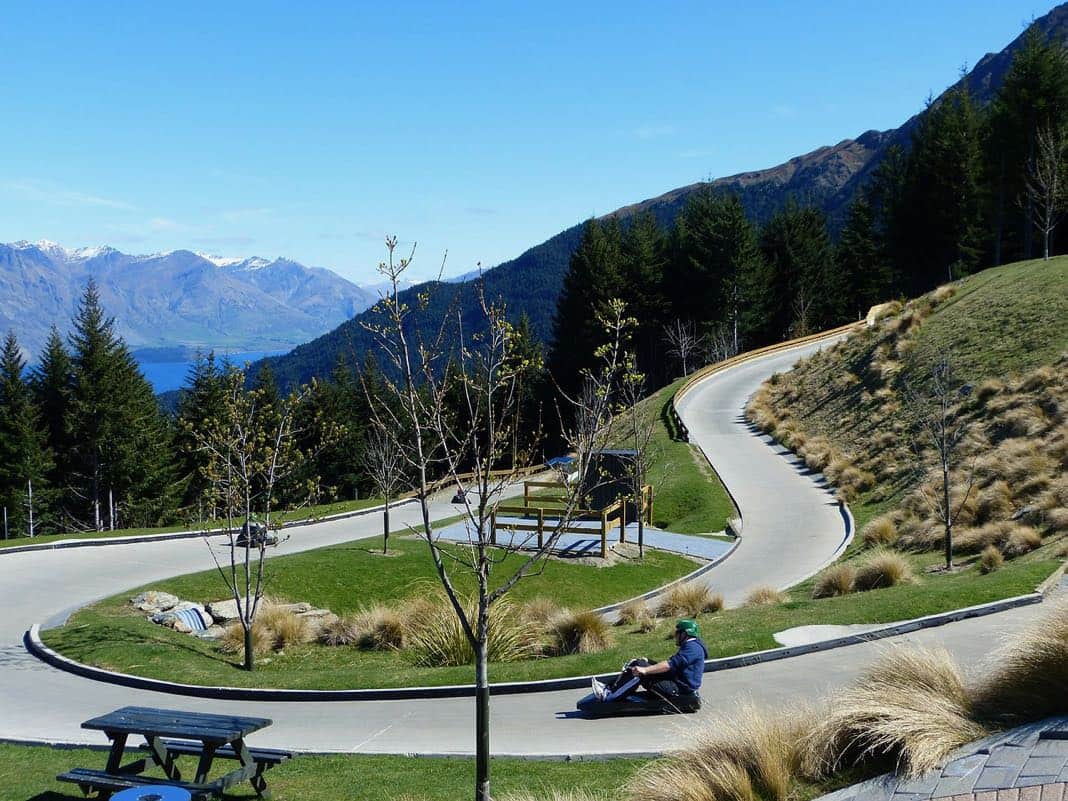 4. Have a drink at the Skyline Bar
(2:30pm – 3:00pm)
Have a drink inside the scenic bar at the top of Bob's Peak and admire the incredible views through the enormous glass windows. This bar would have to offer some of the best views in the world.
There is also a restaurant in the same building which is superb. Come back another day/night to eat at the all you can eat buffet. If you are a seafood person you will be in foody heaven. Some of the customers were piling their plates with prawns when I was dining there.
5. Paraglide down Bob's Peak
(3:00pm – 5:00pm)
Anyone can do this provided you're under the weight restrictions. I just made it under. Bear in mind I am 6 foot 2. If you can walk, you can to this. This is very enjoyable. I recommend it over parachuting.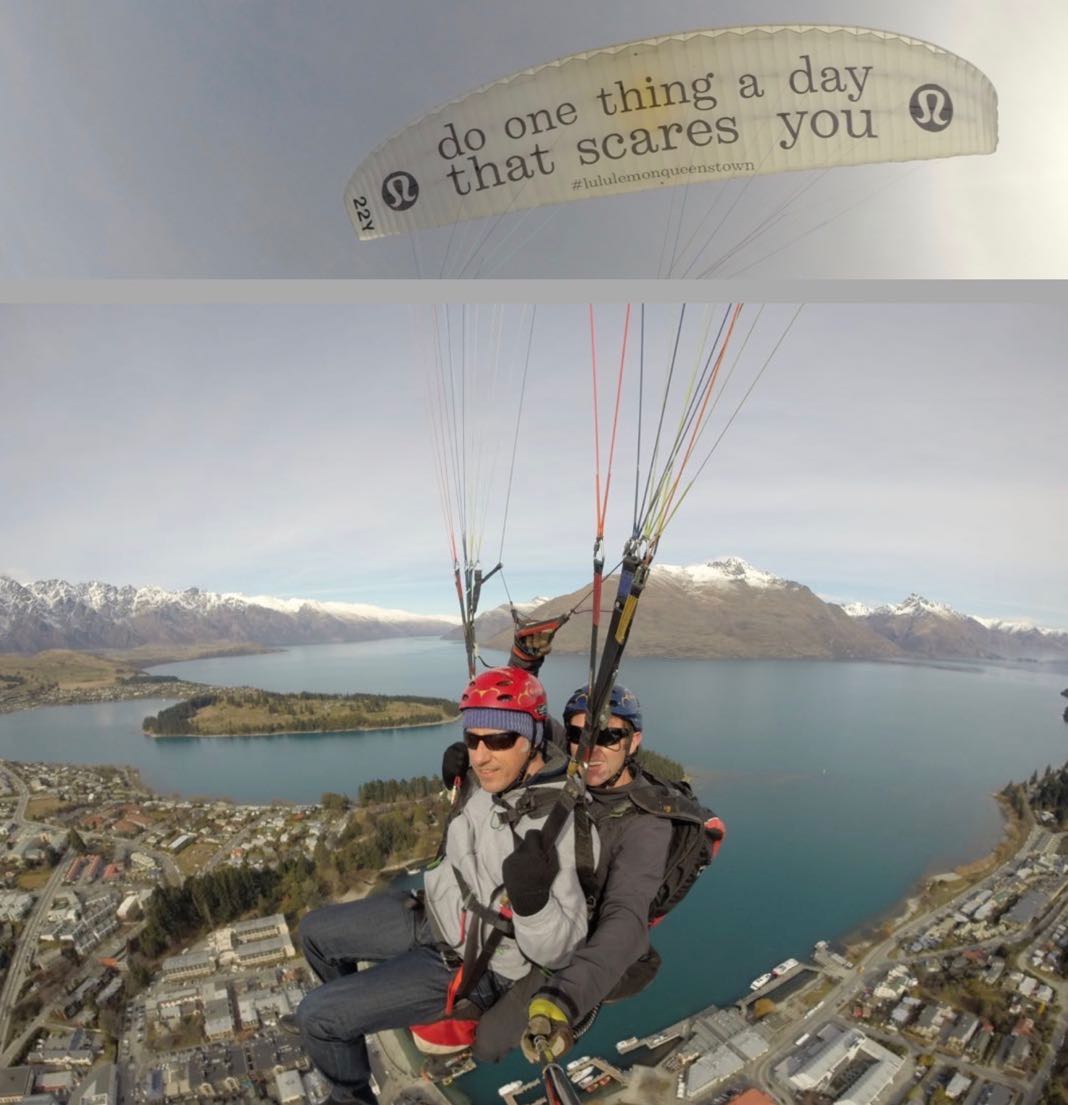 (4:30pm – 5pm) After you make it down to town level in one piece, go for another drink inside a Queenstown pub. They give you a free drink voucher when you paraglide. They gave me one when I did it, so I'm assuming they still do.
6. Walk Queenstown Gardens (Frisbee Golf)
(5pm – 6:30pm)
Go for a gentle stroll through town, near the lake and around the Queenstown botanical gardens.
See if you can spot anyone playing frisbee golf.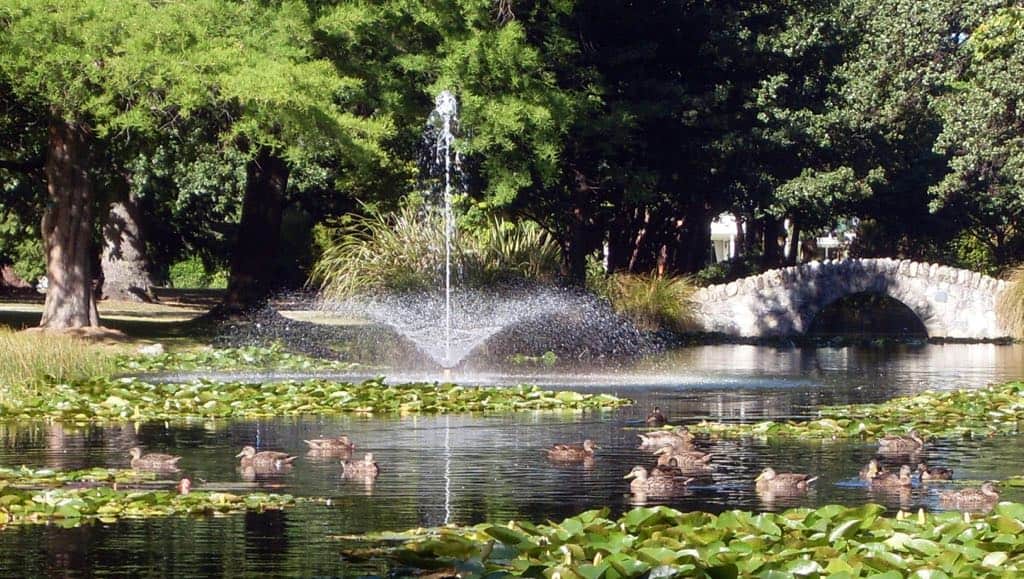 There are some beautiful spots in this garden.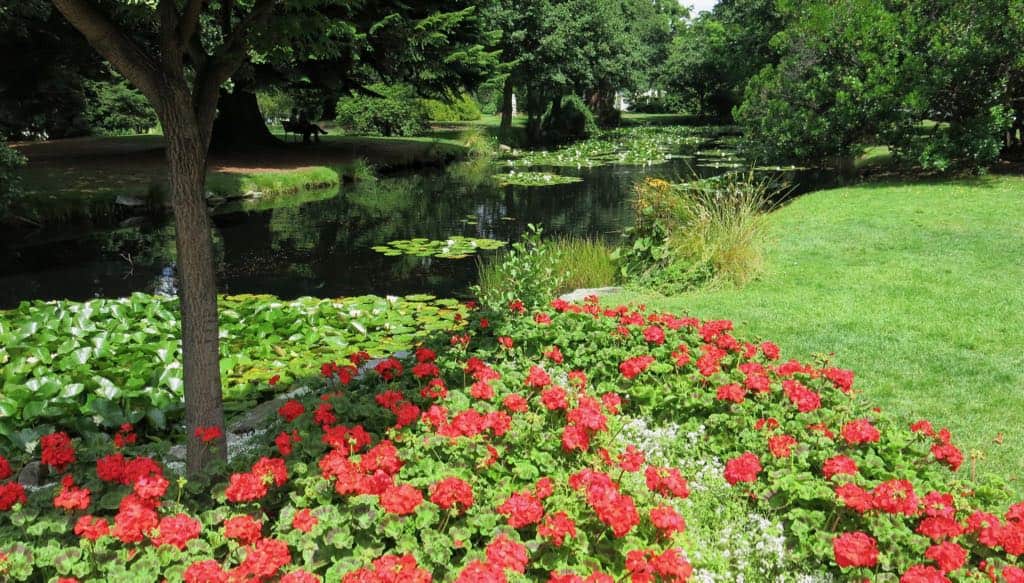 Yes, I did mention frisbee golf! Instead of throwing a frisbee into a big frisbee size hole, which is what you're probably envisioning, they have a metal post instead of a hole that sticks out of the ground. It has a basket with some chains dangling above it for catching/stopping the frisbee so that it can fall into the basket.
I couldn't believe my eyes when I first saw it. It looked like it would be fun to play especially with a group of family members or friends.
The course is free. You can rent a frisbee at a nearby shop for a few dollars a day.
7. Eat a huge hamburger at Furgburger
(6:30pm – 7:30pm)
This is one of the first things you hear about in Queenstown food wise. It's a right of passage. You need to eat at least one hamburger here. The queue can get long, very long in fact. You may have to wait for half an hour or so, or even up to 90 minutes as some Queenstown myths go. That's crazy I know, so just concentrate on the reward at the end which is one huge delicious hamburger.
Hopefully you won't have to wait that long. I think I waited about 30-40 minutes for mine. I felt good about it after thinking I'd have to wait for at least an hour. I saved 20 minutes.
This is like the God of hamburgers. If you want to support the devil, then on the other side of town is Devil Burger. It's just as good but you won't have any tall stories to tell anyone about how long you once waited for a hamburger in Queenstown. Bragging rights go out the window.
Waiting times are supposed to be shorter at noon around lunchtime, but you really do need to experience the wait time. You will be salivating with hunger when you see customers leaving the building with their dinner, while looking at their smug faces.
Fergburger is open rather late, so many travellers go there after a heavy drinking session. This is good to know.
8. Drink a hot chocolate at Patagonia Chocolates
(7:30pm – 8pm)
This shop is located in a beautiful location near the waterfront. You'll probably want to go there every night if you're a chocoholic. Sometimes the simple things can be the most memorable.
Best Things to Do in Queenstown in 2 Days
9. GO BUNGY JUMPING!
I am not letting you off the hook. If you go to Queenstown you must go bungy jumping. Don't be a chicken like me.
Just make sure you don't follow this guy's technique. This is funny stuff.
Queenstown is the birthplace of commercial bungy jumping and the Nevis Bungy is a legendary place to go and do it. This is New Zealand's highest bungy. You will fall down a whopping 134 meters towards the Nevis river. The bungy is located 45 minutes from Queenstown which gives you plenty of time to think about your own mortality. Hopefully you won't change your mind on going ahead with it on your way there.
There are several bungy options to choose from in Queenstown. All of them are owned and operated by AJ Hackett Bungy New Zealand, who are reknowned for their exceptional safety and excellent quality assurance standards. This means that the chances of dying are practically zero, which is awesome to know.
The AJ Hackett Kawarau Bridge Bungy, the first commercial bungy spot in the world, is situated just 20 minutes from Queenstown. Here you jump off of the Kawarau Bridge towards the Kawarau River, which is 43 meters below. It doesn't sound like much, but it's still like jumping off a multi-storey building.
You can even opt to jump in tandem and touch the water if you desire.
Apart from bungy jumping, there are swings, zip rides and the canyon fox to consider.
Checkout the AJ Hackett and Shotover websites for more details.
Best Things to Do in Queenstown in 3 Days
10. Snowboarding, Skiing or Mountain bike riding
This all depends on the time of year you're in Queenstown.
Choose one of the following activities and dedicate the whole day to it.
Snowboarding
Skiing
Mountain bike riding
If you're interested in going snowboarding check out my New Zealand Snowboarding adventure.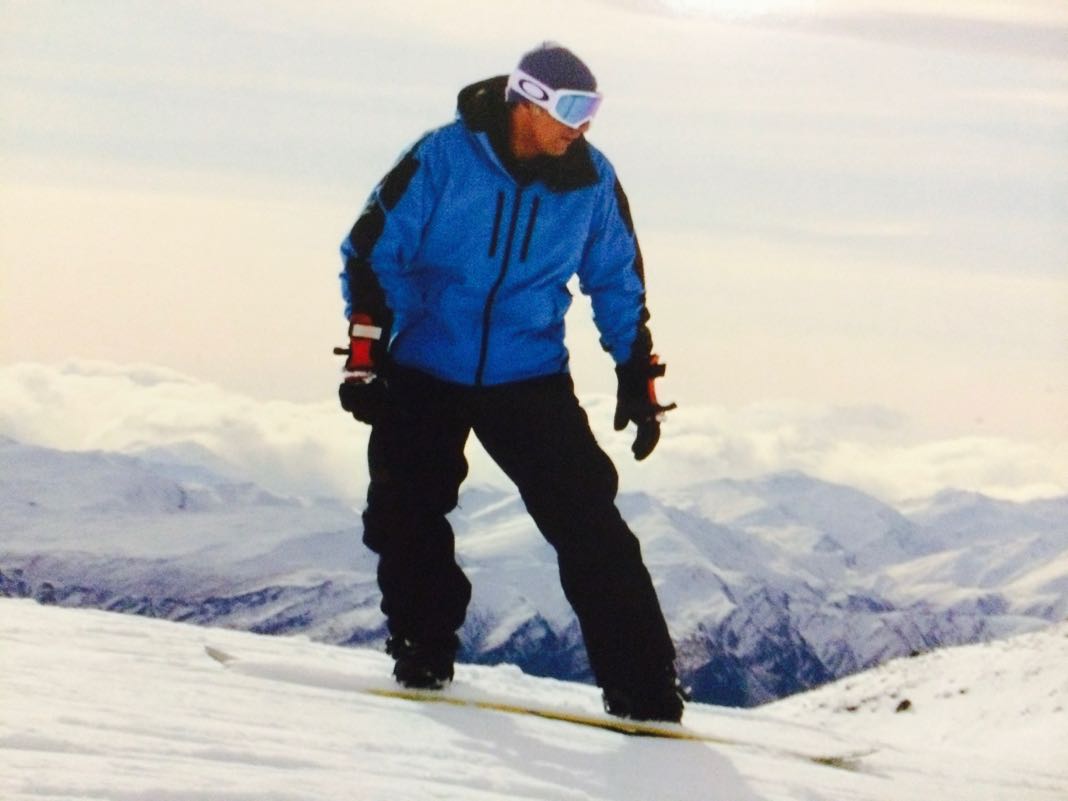 Mountain bike riding
For Beginners – Hammy's Track
The park's easiest and longest run is Hammy's Track (grade 2 – easy), which twists for 6km through forest giving you views across Lake Wakatipu to Cecil Peak and the Remarkables. This ride takes about 15-20 minutes to complete.
This track is on the gondola accessed Queenstown Bike Path. I have to say it doesn't look that easy to me. This video makes it look like you have to have rocks in your head to do it.
There are close to 30 world-class trails crisscross the southern flanks of Bob's Peak.
Moke Lake
This is another good place to try cross-country riding. The lake is also popular for picnicking and swimming.
A ride around Moke Lake can also be combined with a spin around 7 Mile Bike Park.
Advanced Riders – Rude Rock Mountain Bike Trail, Coronet Peak
This is probably Queenstown's most famous trail for experienced mountain bike riders.
It starts at the base of the Coronet Peak Ski Field and winds its way down to Skippers Saddle.
I would never attempt this. You would have to be crazy or a mountain bike god to take this track on.
The Snow
Queenstown becomes a snow-lovers paradise in winter, with three amazing ski resorts all within an hour of downtown.
Coronet Peak, The Remarkables and Cardrona all have amazing snow fields. This means that there is a good choice of runs for first-time beginners right through to professionals.
This all leads to an important question. When should you visit Queenstown then?
This is a difficult one to answer. If I had to choose, I would say go during peak snow season. Then pray you will be able to return one day during warmer weather. I actually did the exact opposite.
Find out what happened during my disastrous trip when I went snowboarding in Queenstown.
Best Things to Do in Queenstown in 4 Days
11. Hire a Car and find Paradise
Drive the Queenstown to Glenorchy Scenic Drive.
This 46 km drive follows the upper part of the lightning-shaped Lake Wakatipu, all the way up to Glenorchy.
You're ultimate destination though will be to find Paradise. It does exist as you can see below.
You will find the beautiful sleepy village of Paradise, a 20 km drive away from Glenorchy.
There are only a few buildings around the place, so don't expect to see any shops, only postcard-perfect rolling farmlands, stunning mountain ranges and shallow pristine rivers.
The road is 8 km sealed and 12km unsealed, so it won't be that easy to get there. In actual fact you may end up turning back like I nearly did.
I first heard about it from a couple of guys who wanted to go to Paradise but never made it. They turned back thinking they had taken a wrong turn. I nearly turned back myself.
At one point, the road was covered in a low lying pool of water. I decided to drive on through but I was really nervous about it. It's a pretty isolated spot to get stuck.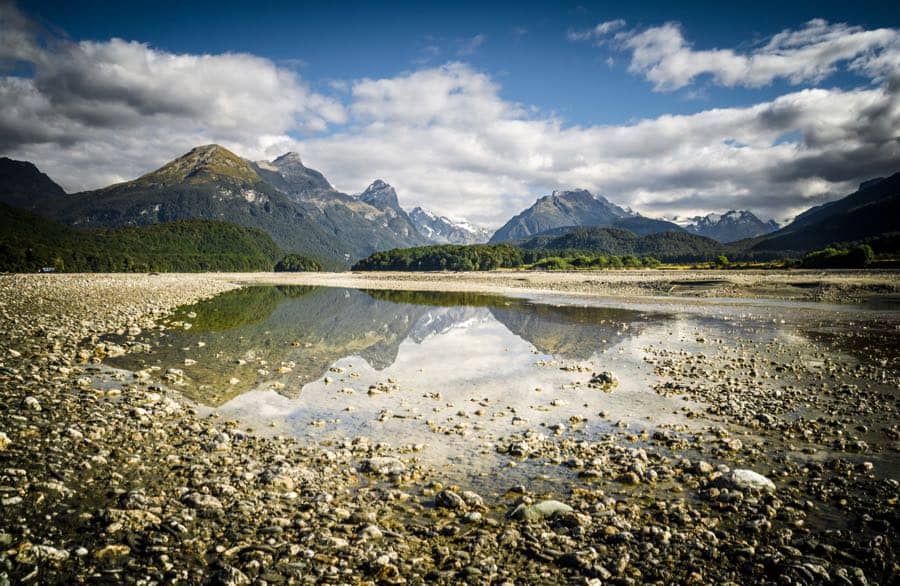 After Paradise, make your way to Bob's Cove.
Bobs Cove Track and Nature Walk
This nature Walk is a 20 minute oneway walk. You can take in some beautiful views in this part of the lake all within the hour, but you may want to hang around a bit longer.
Make your way to Bobs Cove car park on Queenstown Glenorchy Road (14km from Queenstown), and then follow the the trail down through native bush to Bobs Cove.
How could anyone in Queenstown want to miss out on this?
Best Things to Do in Queenstown in 5 Days
12. Whitewater Rafting
Queenstown has some awesome white water rafting adventures.
Challenge Rafting operates a selection of exciting whitewater rafting experiences on the Shotover and Kawarau Rivers in Queenstown.
Make sure your rafting experience includes a journey through the 170 metre long Oxenbridge Tunnel in complete darkness, while being thrilled by the superb scenic river surroundings.
Rafting is restricted to persons 13 years of age and over.
Best Things to Do in Queenstown in 6 Days
13. Go on a Hike
The best months for hiking the trails are from October to April.
Choose one of the following hikes:
The Queenstown Hill Time Walk (2 hours)
The Queenstown Hill Time Walk is a brilliant 2-hour scenic hike.
In the end, there's the Basket of Dreams, an artwork referring to the future. Beyond the Basket of Dreams, you can expect to see some 360° jaw-dropping panoramic views.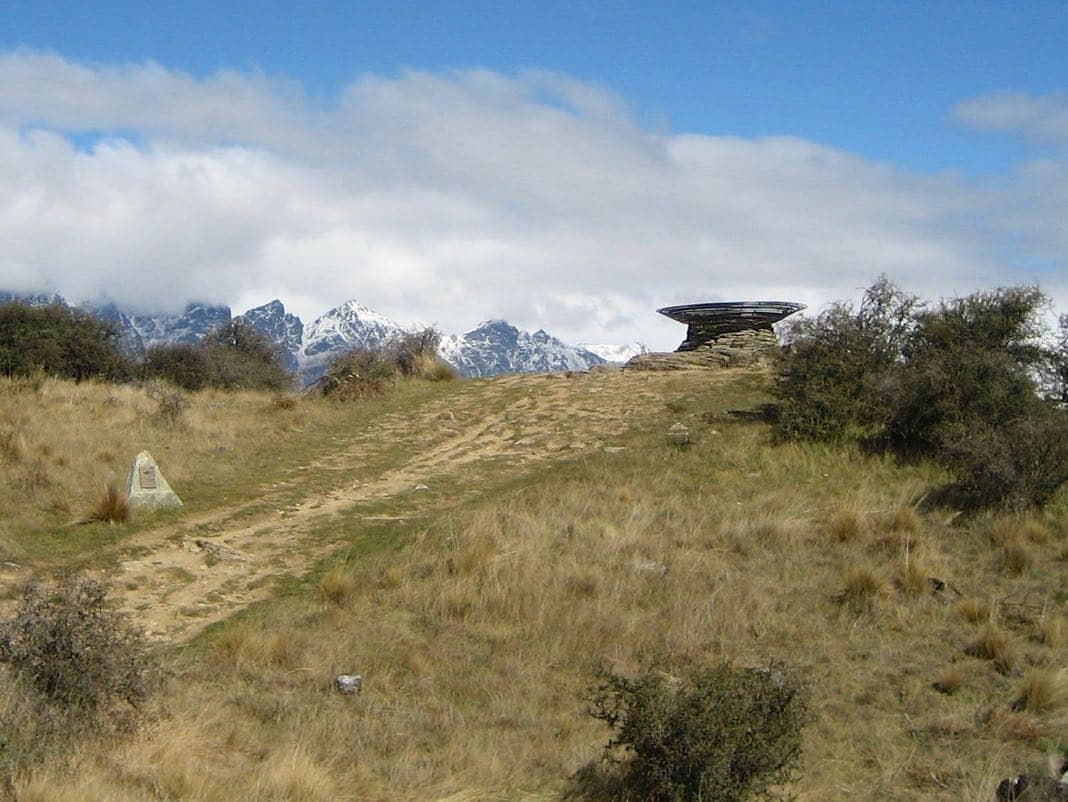 For an even better view, continue your hike to the highest point, the Te Tapunui summit.
The Ben Lomond Hike (3-4 hours)
This full day hike takes 6-8 hours return, offers stunning views of the gorgeous Lake Wakatipu below.
The summit of Ben Lomond is 1728m high, and on a clear day the views are incredible.
Best Things to Do in Queenstown in 7 Days
Your final day in Queenstown should be about chilling out. If you've experienced all of the above adventures, spend your final day in Queenstown relaxing and reflecting.
14. Lake cruise or half-day fishing on the lake
Morning/Midday: If you decide to go fishing you can even get the fish (trout or salmon) cooked up for you at a local hotel that night for dinner. That is provided you catch at least one. I caught 4 in half a day, so I can recommend it.
The fishing boat captain will be able to suggest a place close by. Drop the fish off after the fishing expedition and tell the restaurant staff what time you will be arriving for dinner. Mine was a delicious salmon.
15. Relax at Olsen Spa
Afternoon: Melt all of those aches and mental stress away with a nice warm bubbling spa. This place is great! You can even have a glass of wine. They have various packages to choose from.
Make sure the windows are open though. You can retract the roof and the wall at the touch of a button.
One hour daytime sessions start at:
Hot Pool (1 Hour, Adult x 1) – $75
Pin it to Pinterest