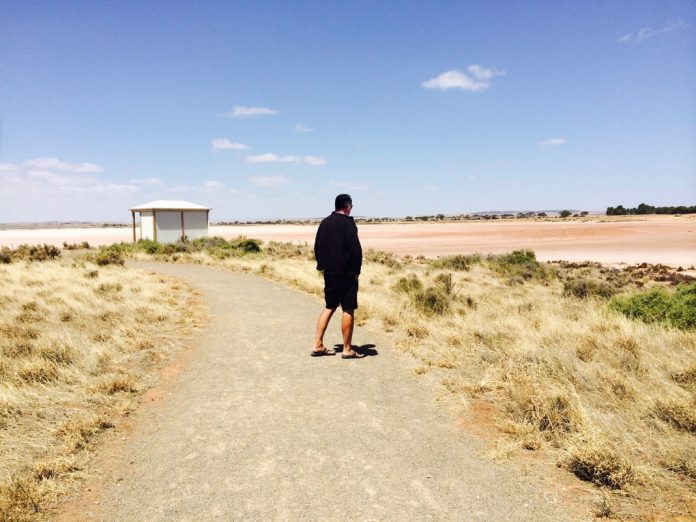 This list of 20 things to do in Clare Valley has a bit of everything that will please most tourists.
Anyone into great wine, beauty, nature, top Instagram spots, delicious food, beautiful gardens, hiking, rugged landscapes, or interesting history will be happy to know about these top attractions in the Clare Valley.
The Clare Valley is most famous for being a wine region (most notably for Riesling wines).
However, there is so much more to see and do in the area, which you'll soon discover.
A day trip to the Clare Valley is too short (though it can be done) because it's a two-hour drive from Adelaide, so a big part of your day will be spent in the car or bus.
The wiser option is to spend a couple of days in the Clare Valley, which will allow you to see many of the attractions in the Clare Valley listed below.
Staying for at least one night in Clare Valley is highly recommended. Spending two or three days in the Clare Valley is ideal.
A weekend or long weekend away to the Clare Valley is the best option. This will give you a better vibe of the wine region as more visitors will be around the place.
Just figure out if you're able to squeeze in all of the places that interest you in this list of things to do in the Clare Valley before you go because some of these attractions can soak up more time than others.
Now, let's get into the best things to do in the Clare Valley.
1. Clare Valley Wine Tasting
A big reason why many people make their way to the Clare Valley in the first place is to go wine tasting.
There are plenty of wineries to choose from in the Clare Valley. You will be spoilt for choice.
Naked Run seemed like an interesting winery to visit when I was there.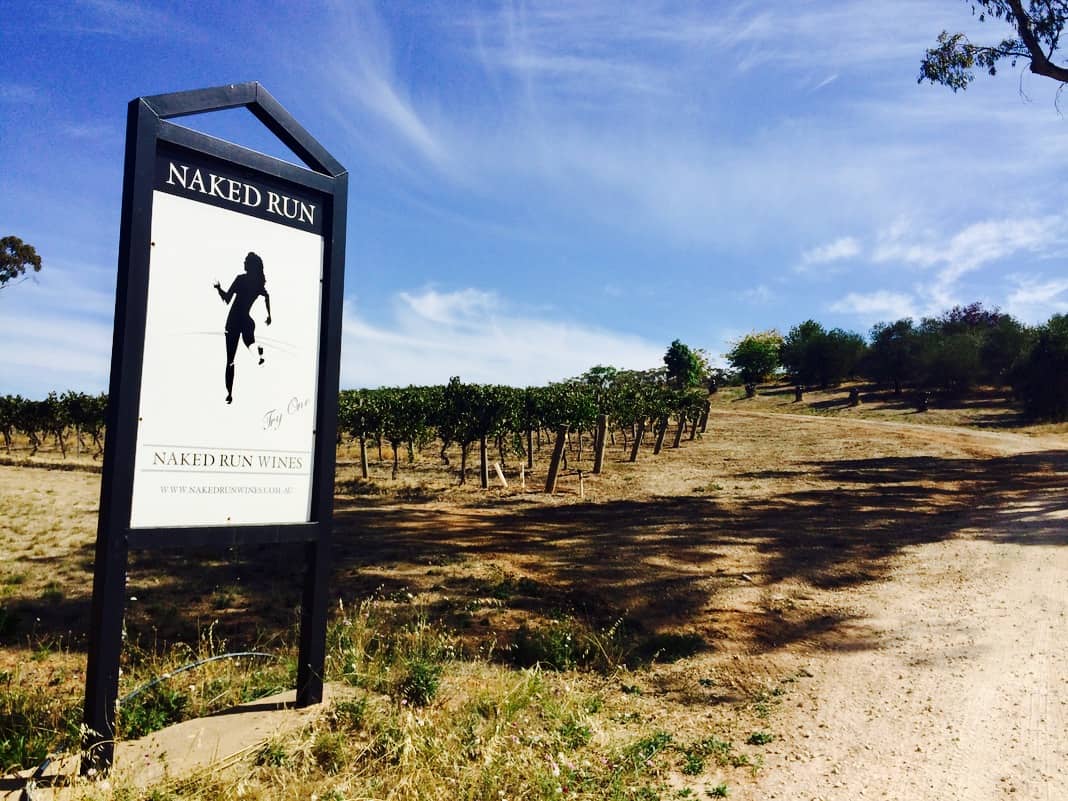 At the time when I went, the cellar door wasn't open to the public. I only found out when I turned into a side road leading up a hill.
A lady close to the sign caught my attention by waving to me. Then, through the car window, she told me that they were still in the process of setting up their cellar door.
The lady informed me that if I wanted to try their wine, I could taste it in town at some other establishment. I didn't go, but hopefully, I'll get to taste their wines one day.
Top Clare Valley Wineries
The Clare Valley has many wineries to choose from, with around 30 cellar doors to visit, such as Mad Bastard Wines.
Sevenhill Cellars is the most famous winery in the Clare Valley. It is the oldest winery in the Clare Valley and one I highly recommend visiting.
I did a wine tasting at Sevenhill Cellars when I rode my bike on the Riesling Trail.
This place is definitely a top option if you're looking to do a wine tasting in the Clare Valley, but probably not the best option if you're interested in Riesling wines.
Other cellar doors in the Clare Valley that I recommend for various reasons include:
Crabtree Watervale Wines – the cellar door from the outside looked good to me.
Mount Horrocks Wines – near the start of the Riesling Trail in the town of Auburn.
Claymore Wines – because their wines are named after popular song titles. Wines such as Whole Lotta Love, Purple Rain, and Dark Side of the Moon.
2. Sevenhill Cellars for the beautiful grounds
Even if you're not a wine drinker, you have to visit Sevenhill Cellars on a sunny day.
The best thing about Sevenhill Cellars is the beautiful grassy area that separates the cellar door from a grand old church of Dionysus. The God of wine would no doubt love this place.
You can see the cellar door building in the pic below, where wine enthusiasts go for a wine tasting.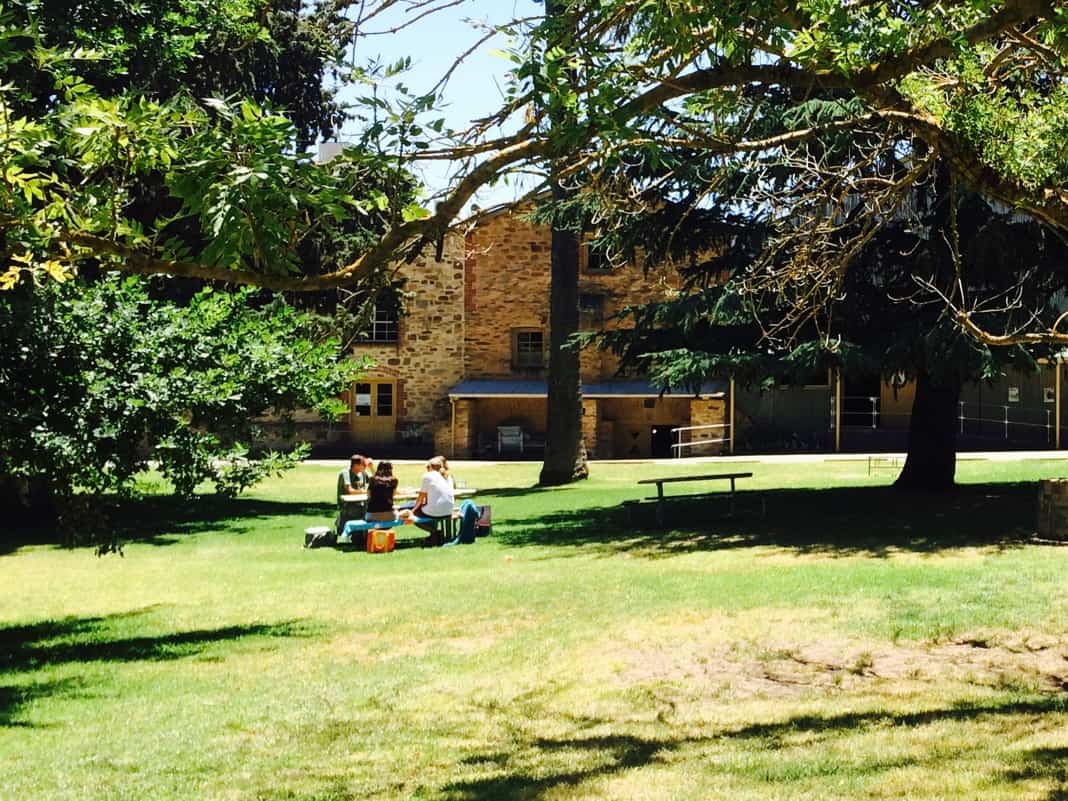 On a warm sunny day, this place is magical. It's the perfect spot to bring a picnic lunch.
The beauty about it is that it doesn't get packed out with too many people, though you may find it hard to secure a table.
If you want a table, it's worth the effort to get there a bit earlier to get one. However, sitting on the grass under a shady tree is just as good, in my opinion, so you can't go wrong either way.
3. Lake Bumbunga and the Lock Eel Monster
The pink lake you see below is one of South Australia's top Instagram spots. I know what you're thinking. It doesn't look pink to me.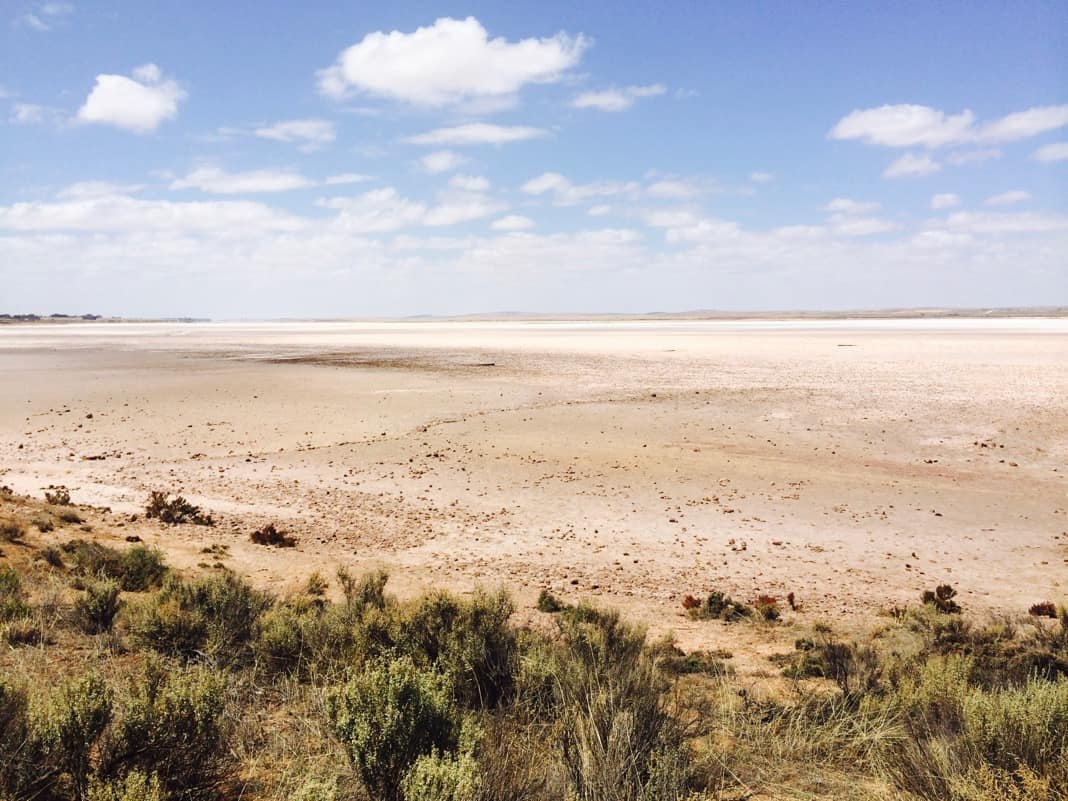 It was disappointing for sure not to see a pink lake, but apparently, there are times in the year when this lake is more likely to turn pink. Although, frustratingly, I'm not sure when this is.
The featured image at the top of this post of things to do in Clare Valley was also taken the same day while I was facing another direction.
Both of these photos were taken in January, which is peak summertime in Adelaide. By that time, any water in the lake obviously evaporated completely.
I presume after heavy rainfall, the lake can fill with shallow water. I want to go again after some decent rainfall in September or October to see what the place looks like then.
It would be great to see some water in the lake to give it that polished mirror finish.
The Lock-Eel Monster in Lockiel
You have probably heard of the mythical Loch Ness monster in the Scottish Highlands, but have you heard of the Loch-Eel monster in Lockiel, Australia?
Lake Bumbunga just so happens to be famous for the Lock-Eel monster. But, unfortunately, I couldn't find it when I was there.
I'll have to go back and have another look. When I take a pic of this monster serpent, I'll place it right here. It definitely exists.
4. The Heritage Garden
I remember looking through this tunnel and thinking whether that was Venus, the Goddess of love, I could see at the very end. Like a tunnel of love.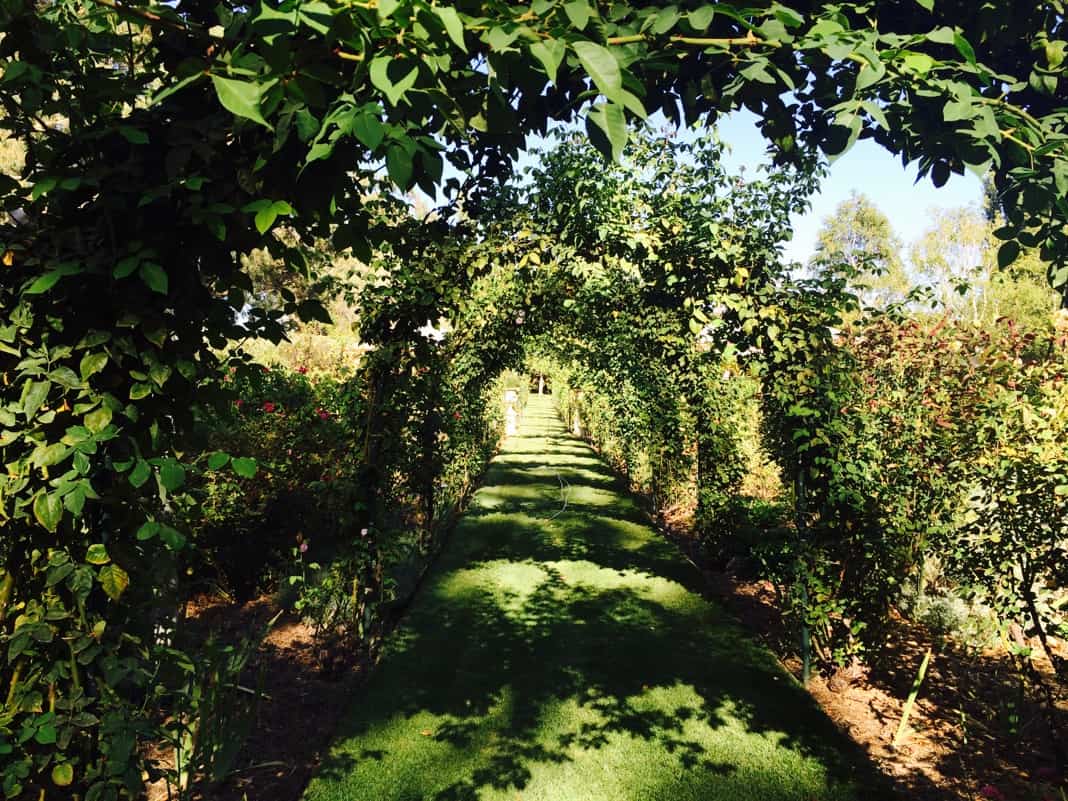 This garden would have to be the most beautiful garden to wander around in the Clare Valley.
Just don't do what I did. I thought someone had forgotten to open the front gate, so I hurdled over a lowish wire fence. I couldn't resist myself.
Later on, I found out that you have to pay to enter the garden. I wonder if anyone saw me at the time through the window.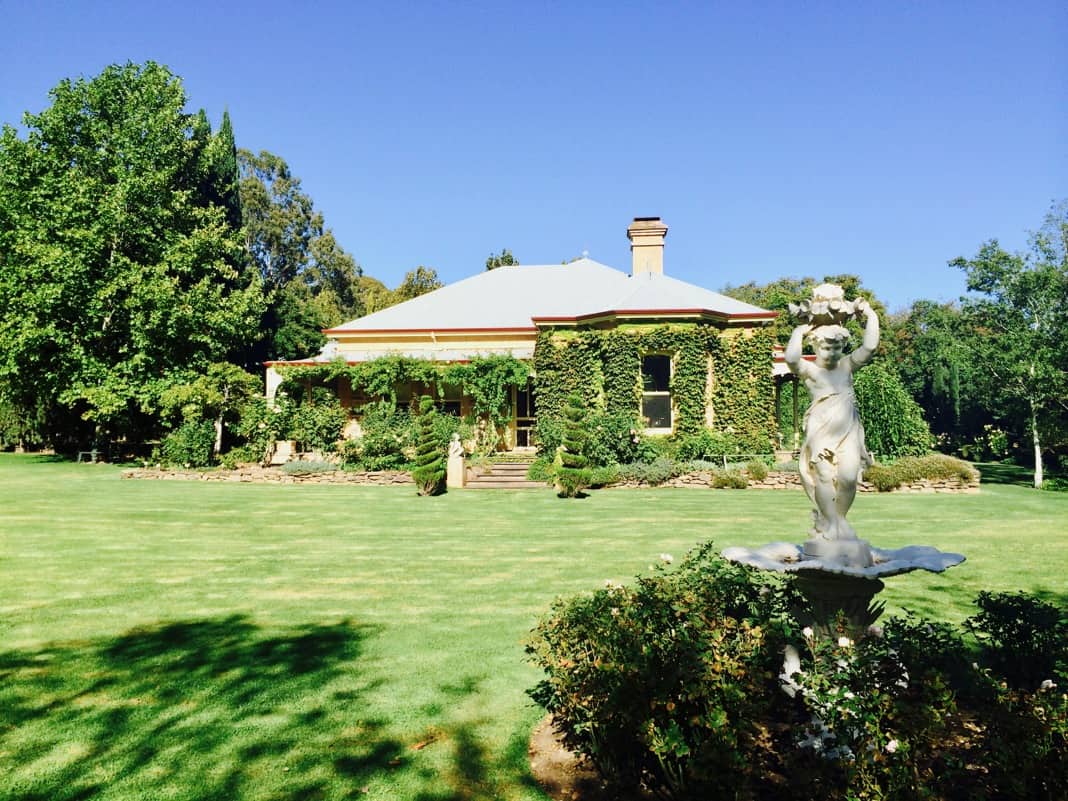 The Heritage Garden is a top bed and breakfast option. If I could stay anywhere in the Clare Valley, staying at The Heritage Garden would be right up there.
The garden is supposed to be a pure delight at the beginning of November. This is probably because the weather is better, and the roses are at their finest.
You can take in some great views of the garden from outside the property, so there's no real need to enter the garden.
I could see a few people at another time peeping over fences to get a closer look.
This is also a great spot to have a picnic, which you can arrange with the operator. It's also a popular wedding venue in the Clare Valley for obvious reasons. The place is beautiful!
5. The Riesling Trail
One of the most popular tourist attractions in the Clare Valley is the Riesling Trail. If you're into bike riding, you won't want to miss it.
Here I am riding over a bridge on the way to Sevenhill Cellars. You can read all about my bike ride in the Clare Valley: Riding the Riesling Trail in another post.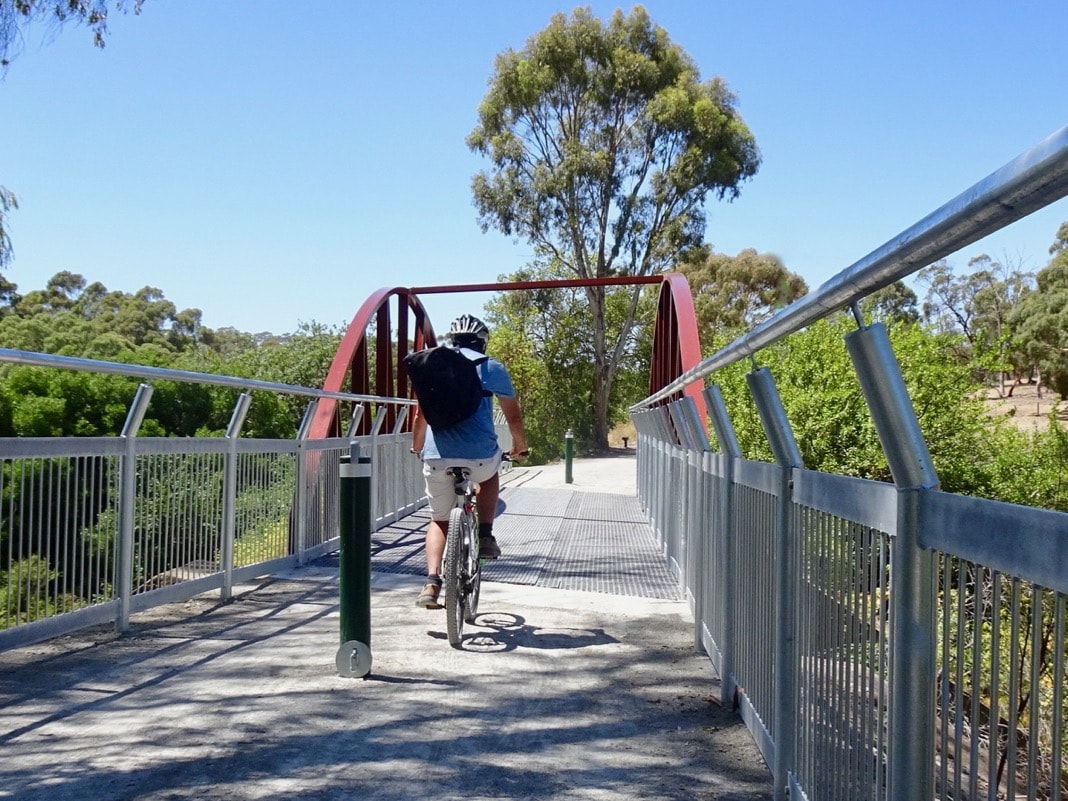 You can also walk a section of the Riesling trail if you prefer, or if you really don't enjoy riding bikes.
Keep in mind you can hire electric bikes in the town of Clare, which will make your ride so much easier.
My recommendation is to start riding your bike ride in Clare. From there, head straight towards Sevenhill Cellars on the Riesling Trail.
If you are going to walk the Riesling Trail, it is probably best to start at Sevenhill Cellars. This way you can walk to Clare. You can turn back whenever you want.
6. Walk to the Riesling Trail Sign from the Rising Sun Hotel
The official start of the Riesling Trail is only a short 10-15 minute walk from the Rising Sun Hotel in Auburn. This is where you'll find The Riesling Trail archway.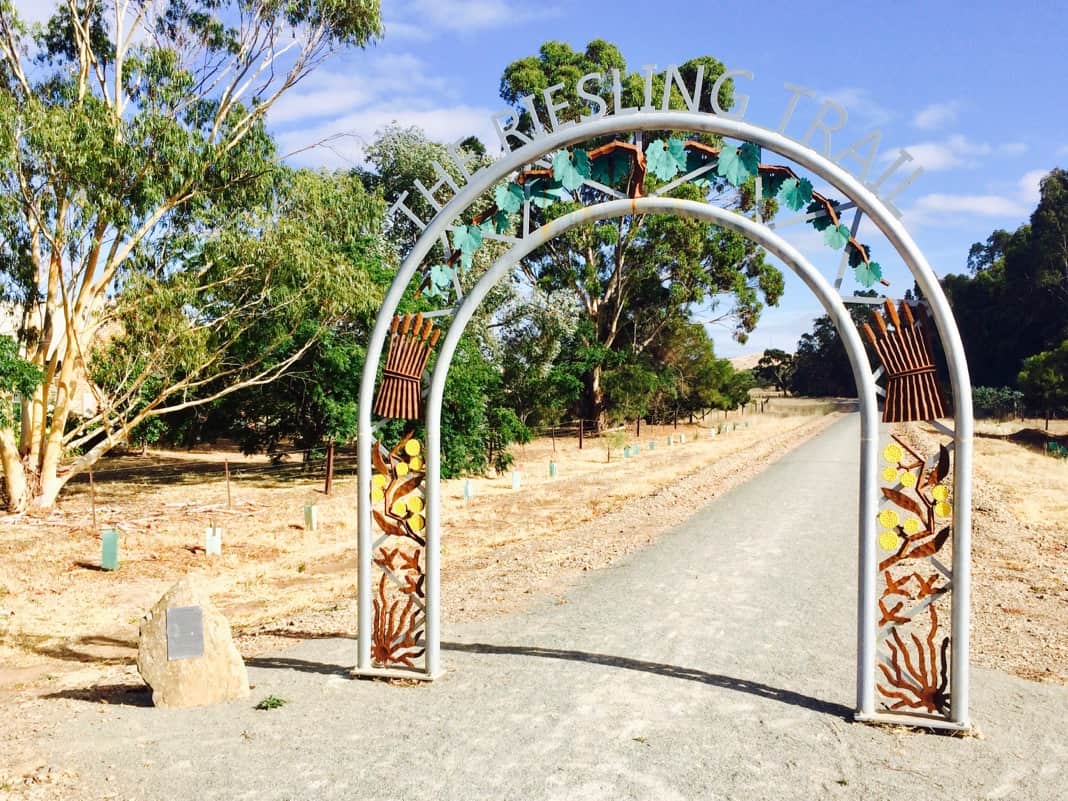 On the way there, you will see Mount Horrocks Wines, located at The Old Railway Station. You may want to pop in for a wine tasting while you're in the vicinity.
Not sure what this rock with a sign saying Belle-View and a large ant on top is supposed to mean.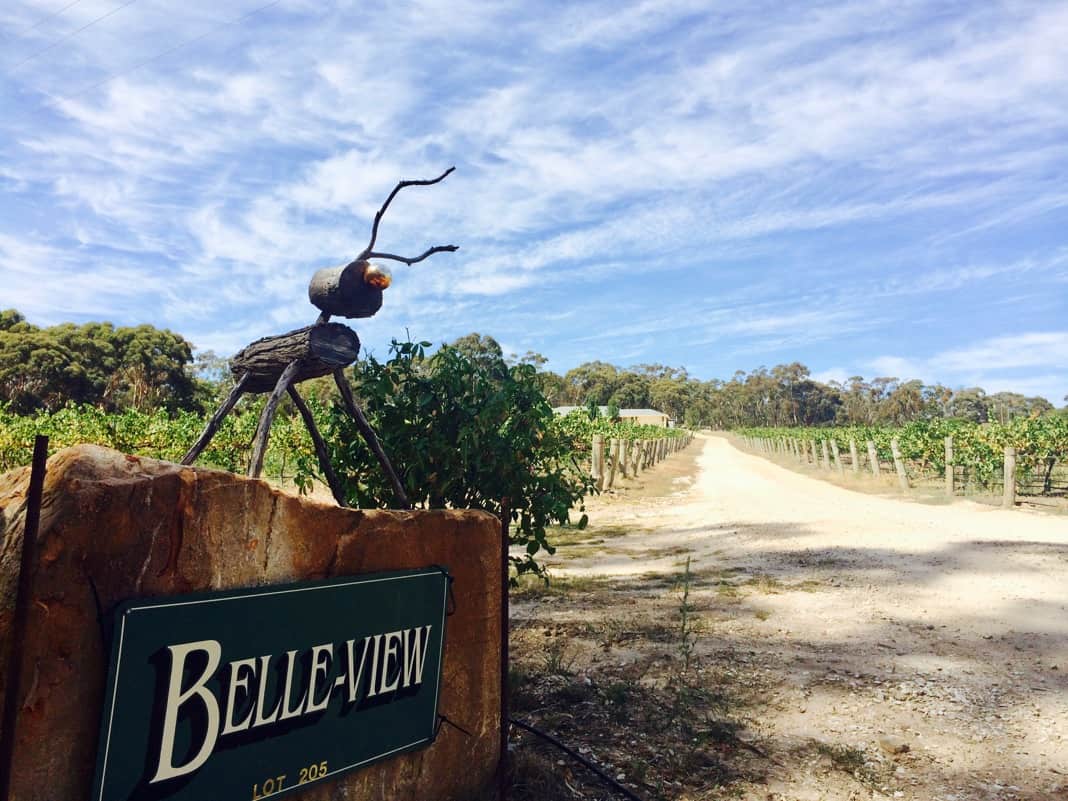 I can't say whether it led to a winery, someone's home, a business, or what.
8. Neagles Rock Lookout
Neagles Rock Lookout is only a short stroll up a hill from the car park below.
You only need to walk up the hill for about 10 minutes to get some fantastic views of the Clare Valley.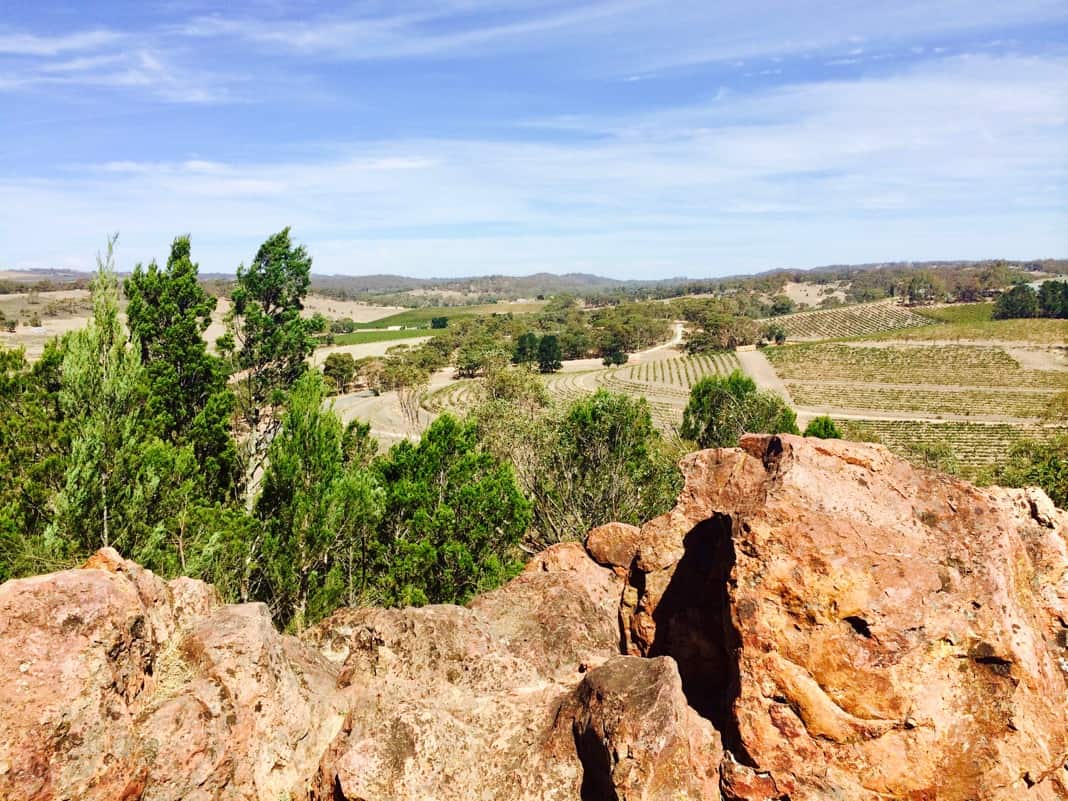 It's a straightforward hike to the top of the hill via a dirt pathway through a thick density of trees and bushes. The rock at the top is unique.
9. Clare Golf Club
If you're into golf, you will most likely want to play a round of golf at the Clare Golf Club. It's open to the public.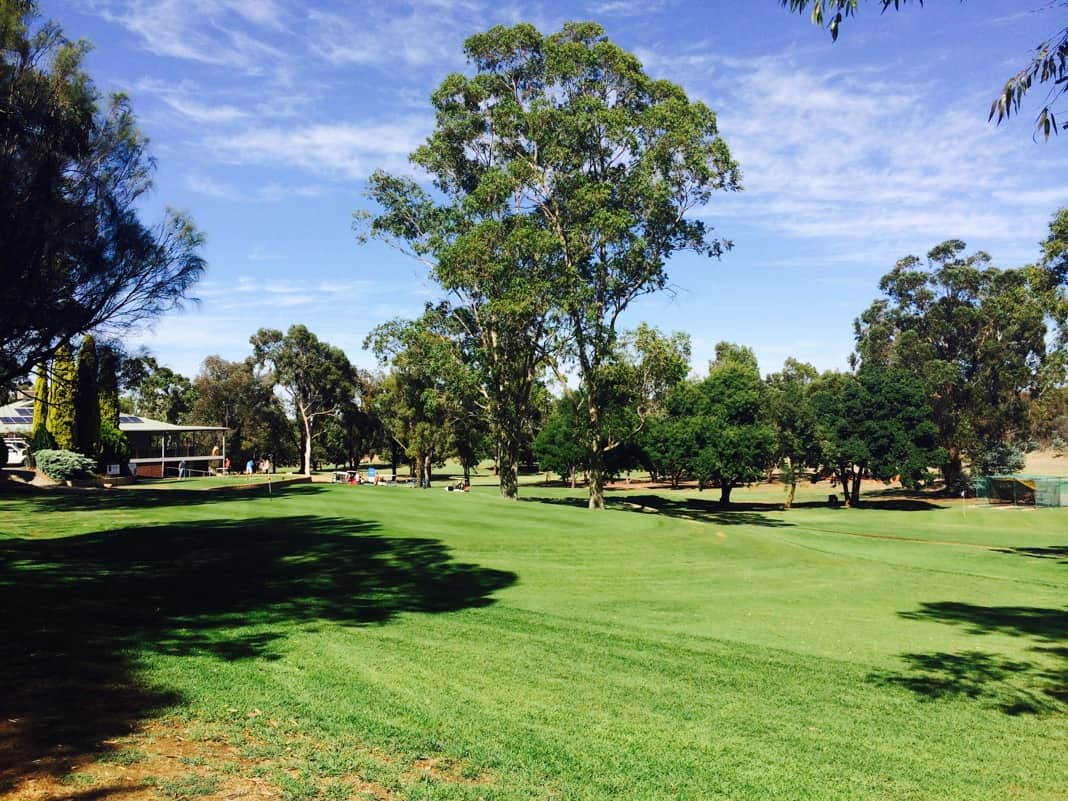 Next to the Clare Valley country club was this dry river/lake bed. The no-swimming sign I saw looked very out of place especially considering that there was no water in sight.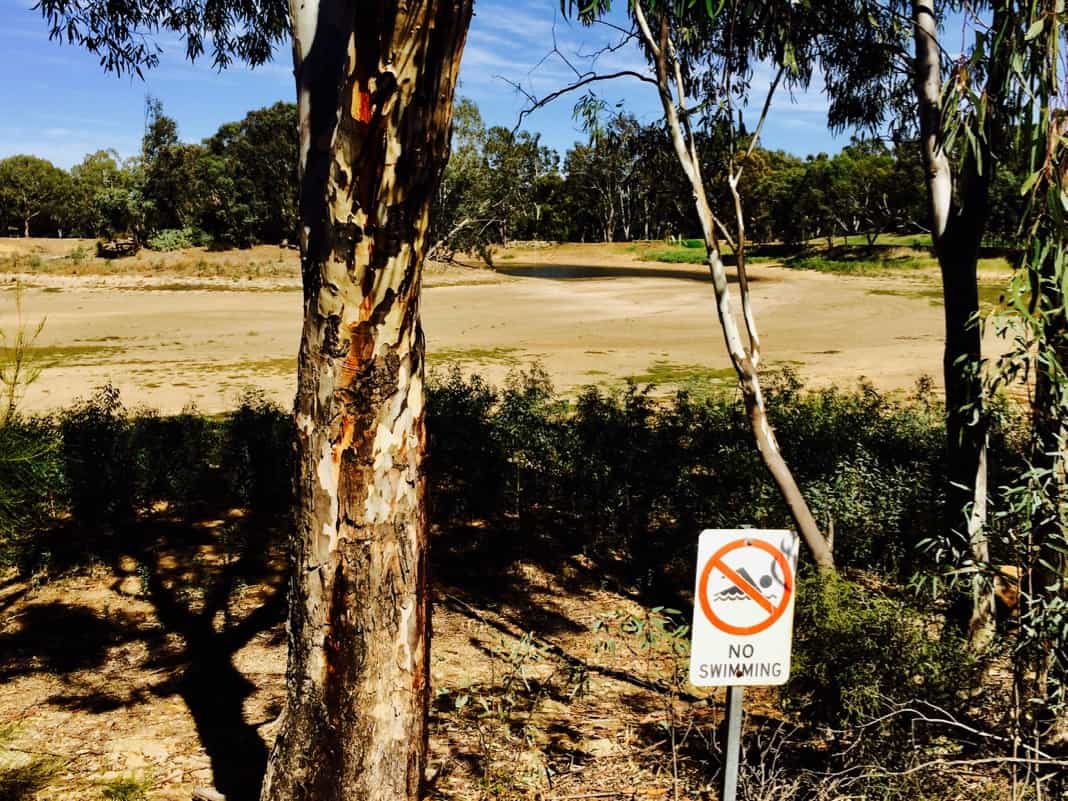 To have a sign like this must have meant that some people actually did go swimming here at one time.
10. The Little Red Grape Bakery Clare
One of the best things to do in Clare Valley that I highly recommend is to stop at The Little Red Grape Bakery to get something to eat. The pies and finger buns are a real treat.
I always get something to eat at bakeries in the country. They seem to make everything better when it comes to cakes and pastries.
It's perfect for a mid-morning cake. Better still, go there for lunch and get one of their great-tasting pies.
11. Magpie and Stump Hotel
This country hotel in Mintaro has an excellent reputation for combining great food with excellent wine. Or, if you prefer, you can always get a beer or cool drink.
The hotel has your classic chicken and beef schnitzels. Mouthwatering burgers or southern fried chicken wings. Barramundi, fish and chips, salt and pepper squid. Pork ribs or a nice and juicy steak.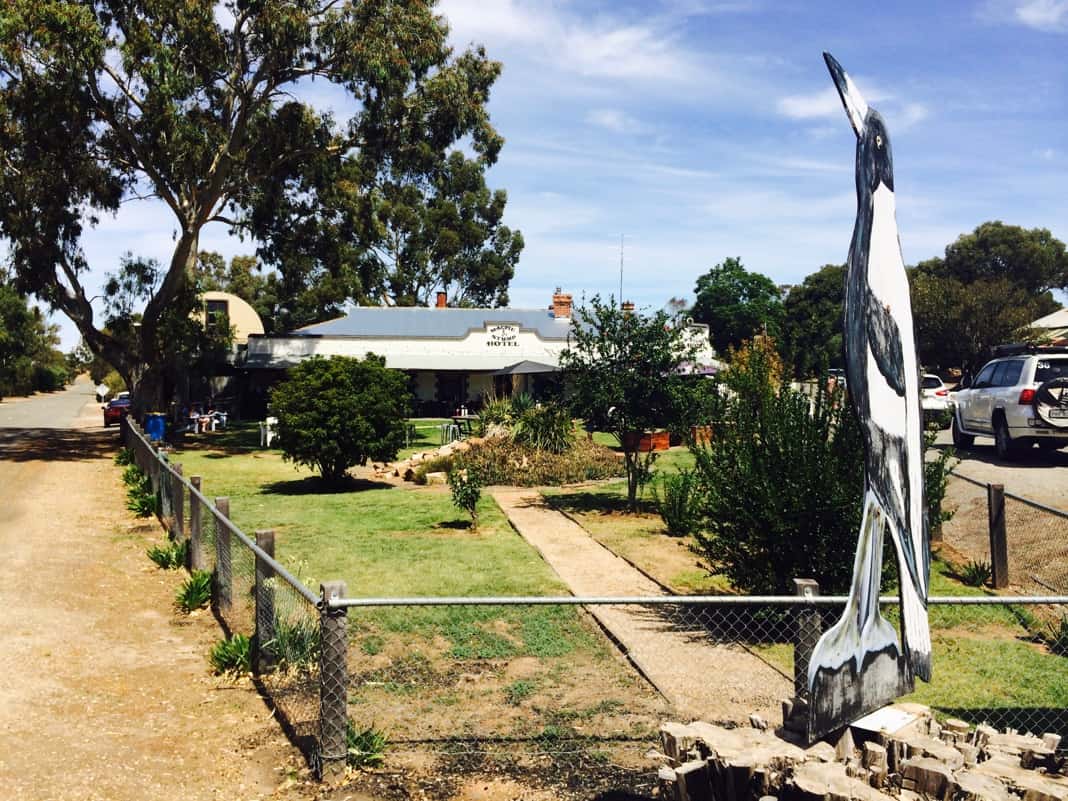 For dessert, I'd go for the apple a rhubarb crumble. You can't go wrong.
12. Lunch at a winery
If you want to have lunch in more of a high-class way, then having a delicious lunch at a great winery is the way to go.
Skillogalee seems to be one of the top wineries to go to for lunch.
13. Mintaro Hall – Picnic at Hanging Rock
The movie Picnic at Hanging Rock was partially filmed at this beautiful mansion in Mintaro.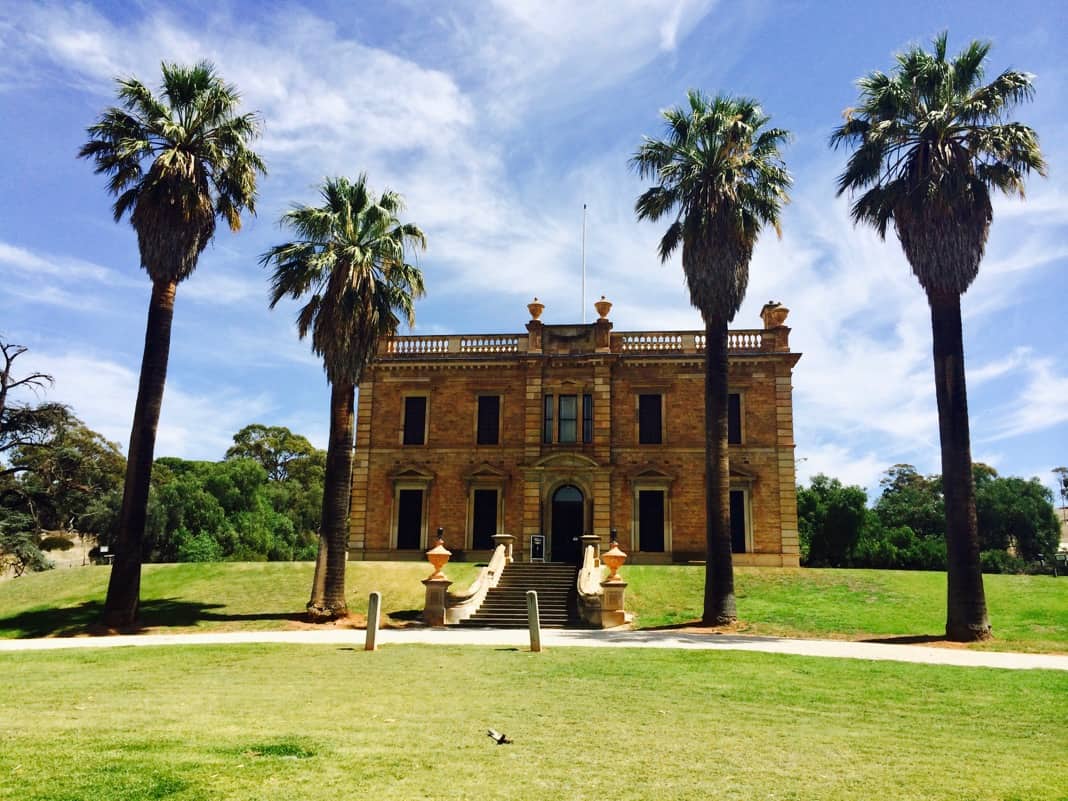 You can go inside for a small fee and walk around to give you that Downton Abbey feeling.
I ended up going inside. I saw an art piece dedicated to Apollo and a picture of Lord Byron, the poet who died for Greece.
It would have been great to have played a game of snooker while I was there.
14. Mintaro Maze
If you have kids with you, you can make them happy by taking them through the Mintaro Maze.
Even if you don't go inside, I think it's still worth stopping by to see one perfectly manicured tree.
The greenery of the tree compared to the dry bleak landscape on the other side of the road is quite astonishing.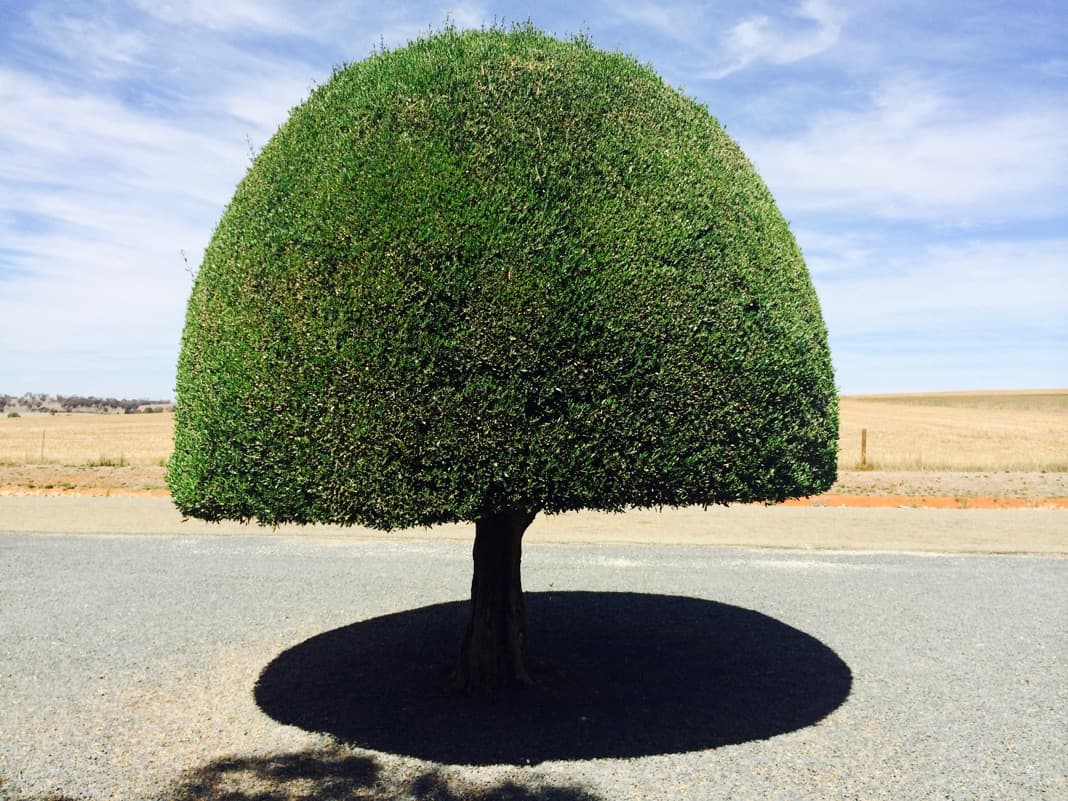 You can also find a coffee shop here as well where you can recharge with a caffeine hit.
15. Mintaro Garden Rooms
The Mintaro Garden Rooms (formerly 'Timandra Garden') were a bit spooky when I visited.
At one time, the garden was a multi-award winner, but those days are long gone.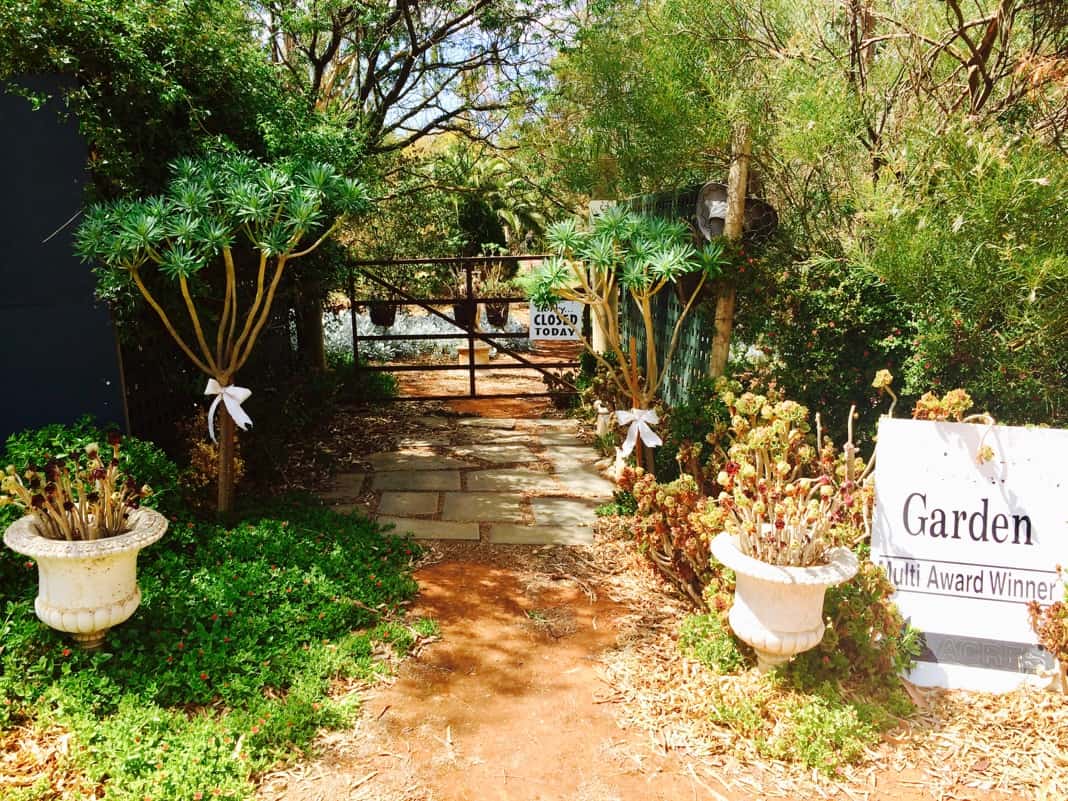 When I was there, the garden was left to fall back into a wild and natural state. I even saw a giant rabbit hopping through the garden that sort of scared me.
It almost had that Alice in Wonderland quality about it. I felt that if I fell for any reason, my body wouldn't be discovered for years.
In the distance, through the clearing, there was even a table with some chairs leaning against it that had seen better days. It clearly hadn't been used for years. It must have been great when the garden was looking its best.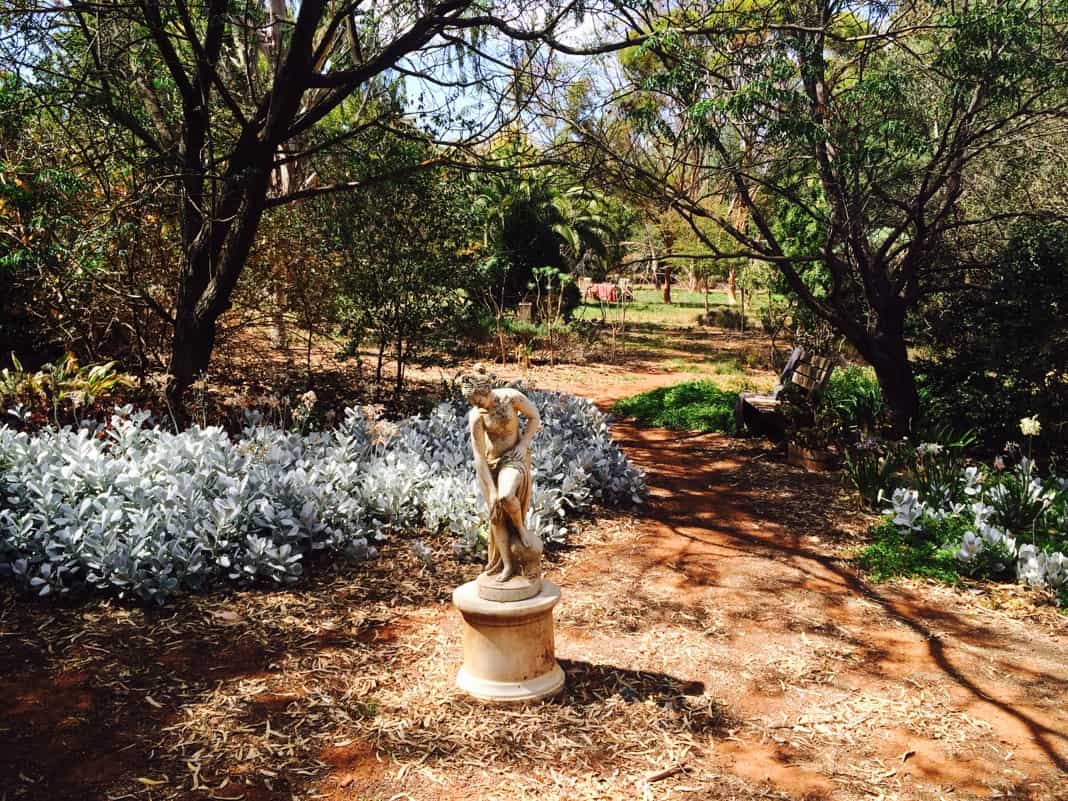 This nymph statue next to the entrance gate seemed to sum up the experience.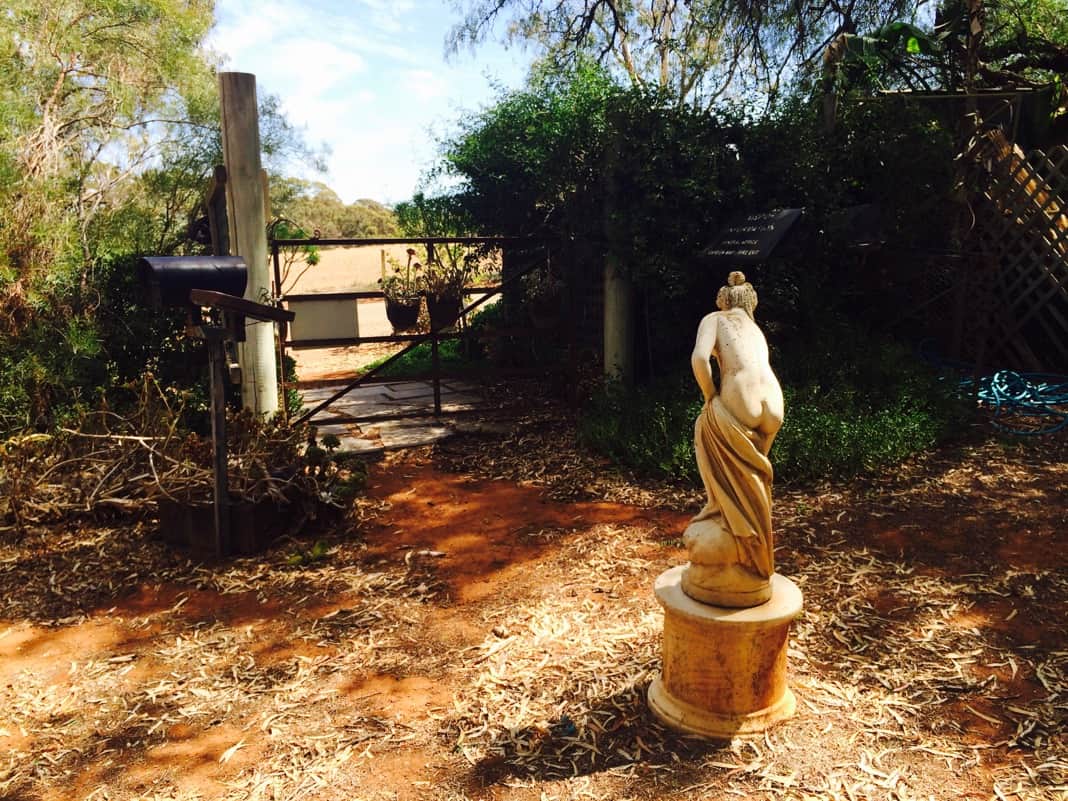 16. Burra
Burra is a small town not too far away from Mintaro. It will take you about 25 minutes to drive there.
You can go for a stroll through the town, and there are plenty of interesting shops to discover, including antique stores.
This interesting shop window in Burra grabbed my attention when I was walking around. It almost looked like a Greek God.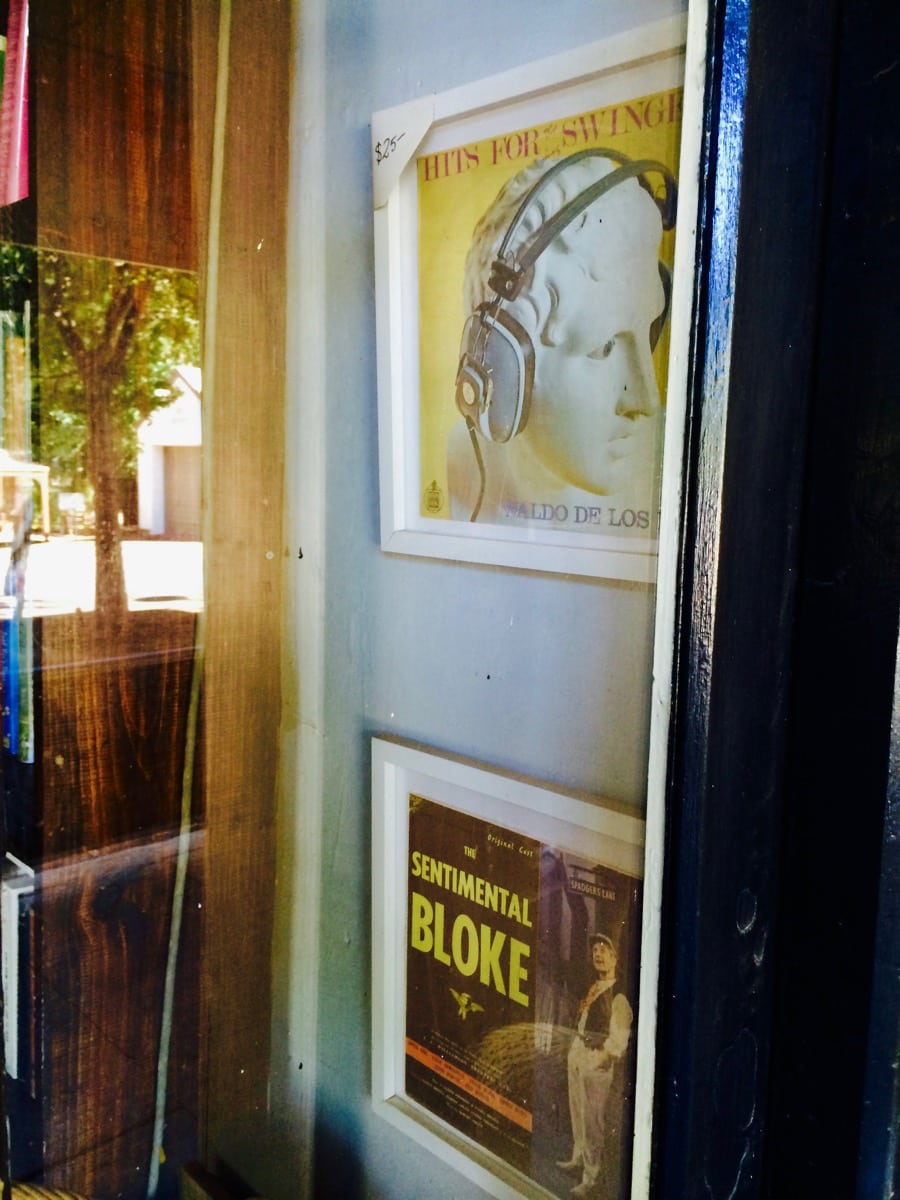 The other thing you can do in Burra is to visit the Burra Regional Art Gallery.
I visited the art gallery and was surprised when they gave me an iPad to point at the pictures on the wall. For every picture you pointed it toward, you'd get a video commentary related to the art piece.
The Burra Railway Station also has a Mega Fauna Fossil Display to see if you're interested in that sort of thing.
17. Midnight Oil House
It is referred to as the Midnight Oil House because Midnight Oil, a famous Australian band, has an old Burra Homestead photo on their album cover, Diesel and Dust.
The Midnight Oil House is about 3 km north of Burra. It can be found on West Terrace, between the Barrier Highway and the Goyder Highway.
It is known as the Cobb and Co Coach House Hotel.
Canola crops are at their best between mid-August to late September. So this is the best time to visit if you want to get some great photos of old buildings and gently rolling hills.
18. Red Banks Conservation Park
Red Banks Conservation Park is located just outside the small South Australian town of Burra.
Make your way to Baldina Creek so you can take a few photos.
Thousands of years ago, giant wombat-like creatures (diprotodon), which were the size of a hippo, once inhabited the area. Well, that's what they say.
Hikers may be interested in going on the Landscapes of Change Hike, a 5 km walking loop trail. It will take about two and a half hours to complete.
The Landscapes of Change Hike even has interpretive signposting along the route.
19. Burra Mine Lookout or Johnny Green Trail (Burra Heritage Trail)
If you want to do it all, then The Johnny Green Trail is for you.
You know I had to include this one.
Highlights include the open-cut mine, the gaol, and the Unicorn Brewery cellars. Hampton village ruins is another interesting site.
Tip: If you have limited time to play with, visit the Burra Mine Lookout.
20. Rising Sun Hotel in Auburn
During your trip to the Clare Valley, you should definitely stop by at the Rising Sun Hotel for a drink.
I went for a cold beer on this occasion, but the Rising Sun riesling is another great refresher.
More ideas of things to do in Clare Valley
Grab a coffee and walk down Clare's main street.

Spring Hill Conservation Park

Farrell Flat Silo Art 

Bungaree Station

Watervale Hotel

World's End Gorge
Accommodation in Clare Valley
If you decide to stay for a night or two in the Clare Valley, here are a few recommendations.
The Rising Sun Hotel (Budget)
The Heritage Garden (Luxury)
Clare Country Club Accommodation (mid-level)
Bungaree Station (Heritage accommodation)
Clare Valley or Barossa Valley
I hope this list of things to do in Clare Valley is enough to entice you to visit one day.
Make sure you visit the Barossa Valley in South Australia before you go to the Clare Valley.
You will understand why if you read my post on the best things to do in the Barossa Valley.
The Barossa Valley is the most famous wine region in the whole of Australia.
Clare Valley is more of a hidden gem.
Pin it … Share it