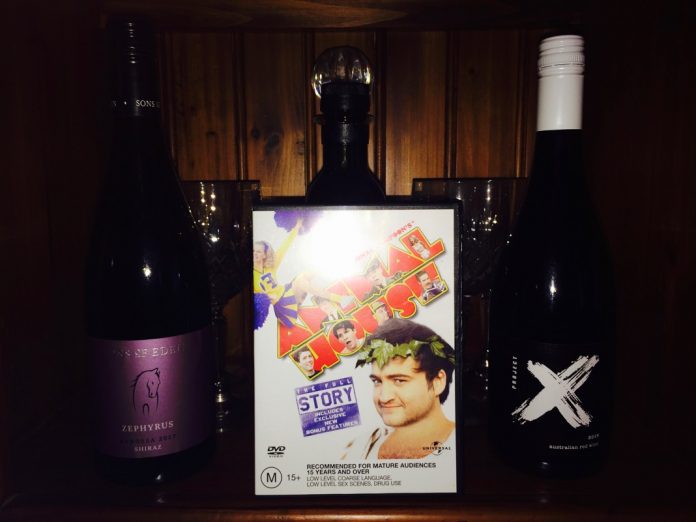 Dionysus (Bacchus), the Greek God of wine, can be thanked for all of these top wine movies and film scenes associated with wine.
If you feel like watching a good wine movie while relaxing with a nice glass of wine in hand, you've come to the right place.
I have everyone covered. You'll find romantic wine movies, funny wine movies, and fantasy wine movies here. Some of these wine films even fall into the category of Greek mythology.
Most of the 22 wine movies and film scenes you'll find here fall under one of these popular film categories, but there are some surprises in store.
Watching one of these wine movies may even inspire you to go and visit a famous wine region one day.
One incredible place to visit for fine wines is the Barossa Valley Wine Region, one of the best wine producers in the world.
That's where I came across Dionysus (Bacchus), the God of wine, Aphrodite, the Goddess of love, Ares, and even Zeus! So, you should check it out at some stage.
Best Wine Movies
I don't think Wine movies are as popular or memorable as Greek mythology movies.
That's not to say that wine movies are not as entertaining, since I ended up being flooded with memorable wine scenes from some of my favorite movies when thinking about wine movies.
I even found a film scene in the movie Class where Aphrodite (Venus), the Goddess of love, makes an appearance. What a surprise!
Only after I had a closer look at the film scene did I see her there.
It's a top-secret message from the Goddess of love. You can read all about it under Class. I'm pretty sure this is a Greek Gods Paradise exclusive.
Now let's get into it.
Here are some of the best wine movies and wine film scenes of all time.
1. Time Bandits (1981) – Wine movie scene
More champagne, and then the unthinkable happens.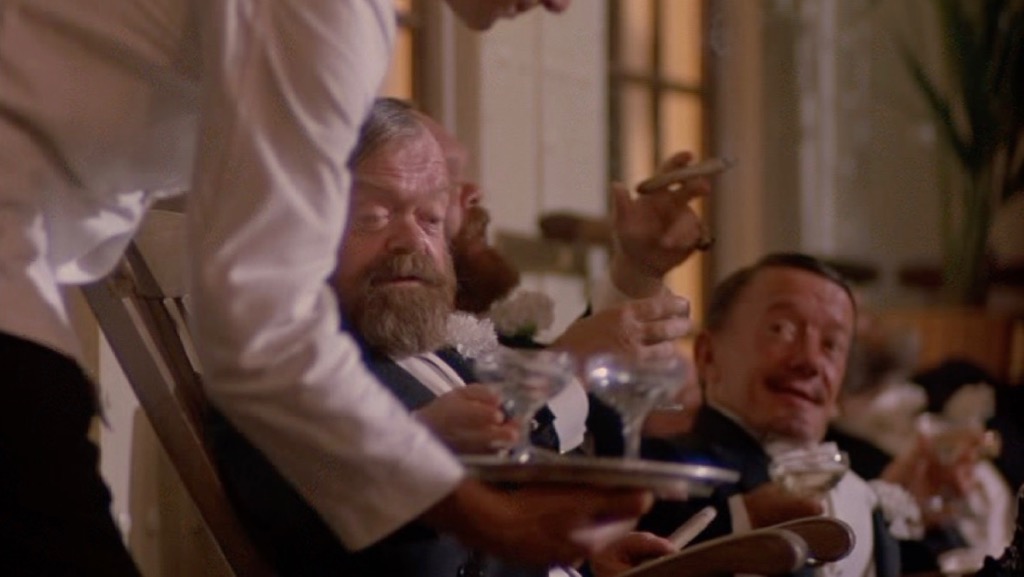 By the way, never talk down Greece, because if you do, you never know if Poseidon (Neptune), God of the sea, will hear about it.
2. The Princess Bride (1987) – Wine movie scene
The battle of wits is one of the most interesting scenes shown in this epic fantasy romantic comedy adventure.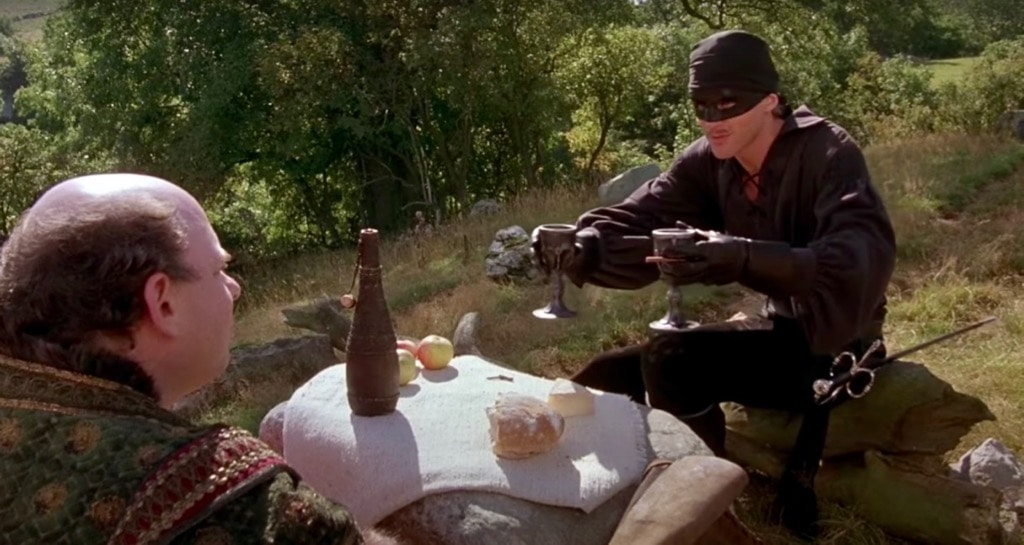 Choosing a cup of wine has never been so dangerous in all of cinema history.
3. Ulysses (1954) – Wine scene
Greek mythology movies with wine scenes made me think about Ulysses straight away.
Ulysses, the Roman name given to Odysseus, ended up blinding the cyclops by first getting the one-eyed giant drunk with wine.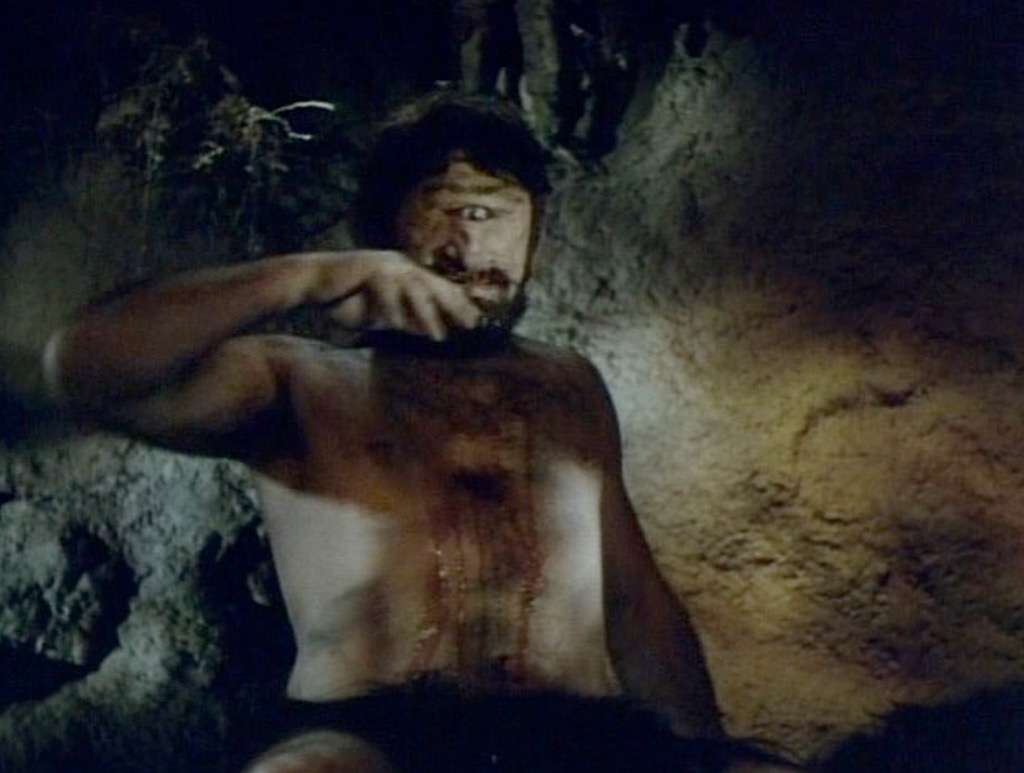 It's almost as if Dionysus, the God of wine, aided in the escape of Odysseus and his men.
4. Percy Jackson: Sea of Monsters (2013) – Dionysus scene
I have to admit I totally forget about Dionysus in this follow-up movie to Percy Jackson and the Lightning Thief.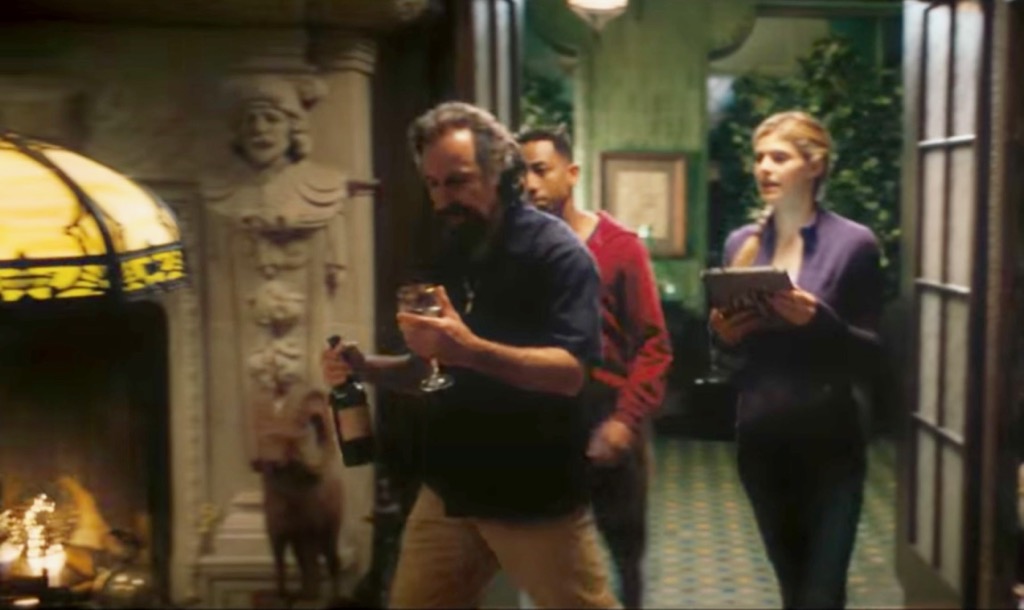 I'm so glad I wrote this post. Now I have to watch Percy Jackson: Sea of Monsters again.
5. Sideways (2004) – Wine Movies
Sideways is one of the most popular wine movies to watch if you love wine, but for some reason, I'm not too fond of the film.
You're probably wondering why I included this wine film in this list if I don't like it.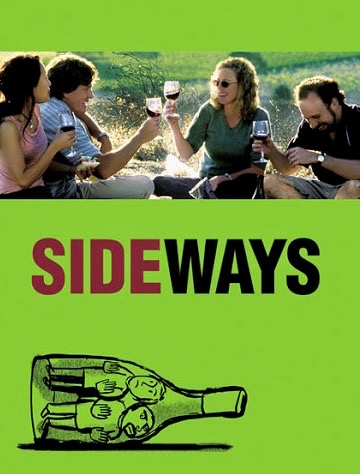 Well, I don't want to look as if I'm some unsophisticated blockhead who knows nothing about wine. Since everyone else seems to love it, I have to include Sideways.
6. Bottle Shock (2008) – Wine Movies
Now for a movie I really like. Bottle Shock is much more to my taste.
It's based on a true story of the Judgement of Paris, a wine-tasting contest between wines from the Napa Valley in northern California and French wines.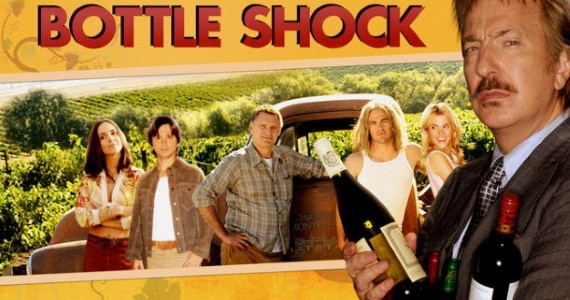 The Judgement of Paris was a beauty contest in Greek mythology. However, when watching Bottle Shock, the Judgement of Paris is a wine contest that takes place in Paris.
I think this is one of the best wine movies you could hope to watch.
7. Midnight in Paris (2011) – Wine scene
I've seen this movie several times, but I never remenebered this wine-tasting scene showing the Eiffel Tower in the background.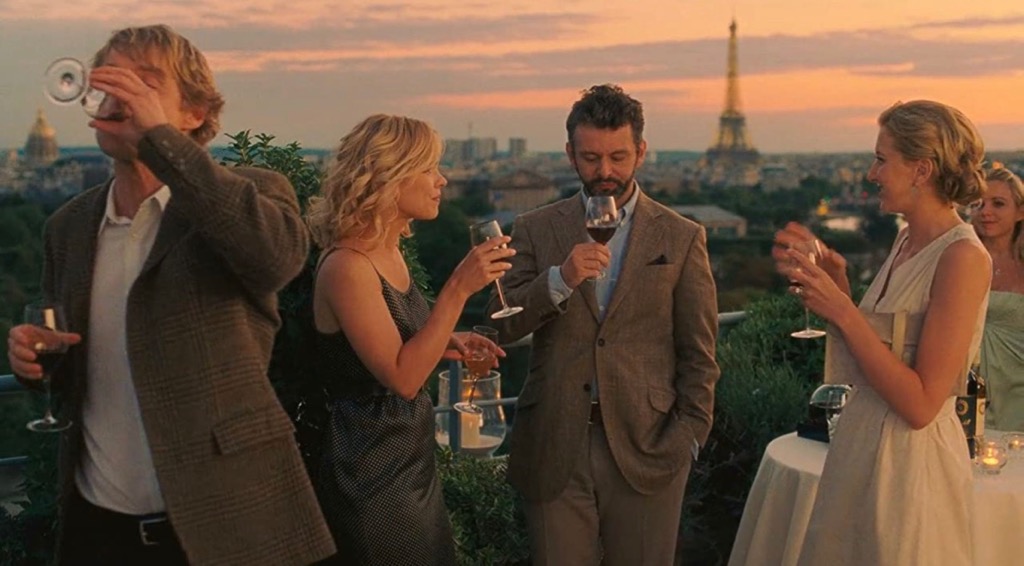 I only uncovered the wine scene when I thought that there had to be a great wine scene in Midnight in Paris in at least one film scene.
8. A Walk in the Clouds (1995) – Wine Movies
Keanu Reeves stars in this movie about wine, so it has to be one of the best wine movies.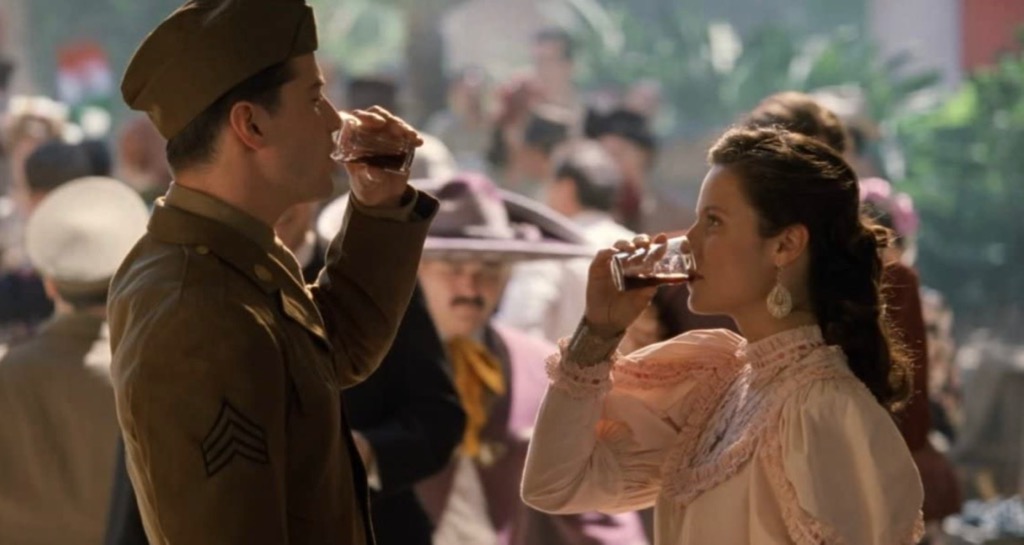 The Matrix is one of my all-time favorite movies. I even have a post on The Matrix and how it relates to Greek Mythology.
9. The Big Blue
This movie has strong associations with Poseidon, God of the sea. It is also linked to Dionysus in more ways than one.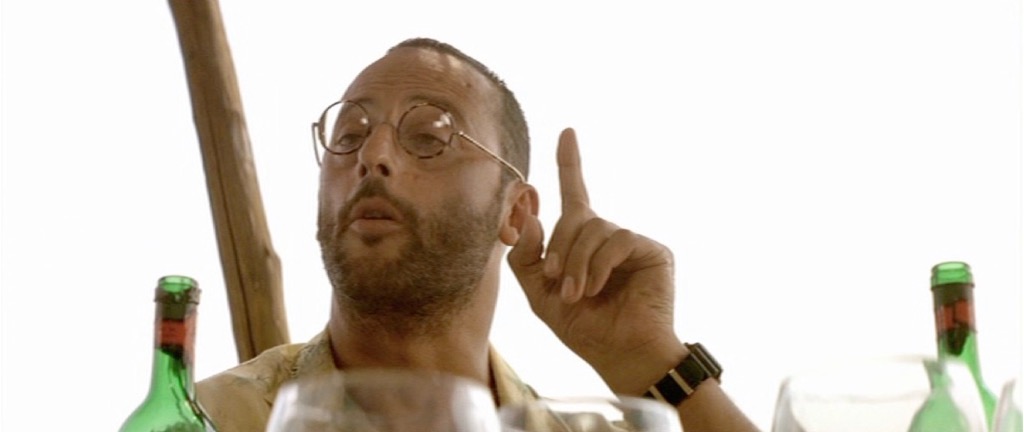 10. Summer Lovers (1982) – For Lovers of Dionysus
Dionysus, the God of wine and revelry, is the main foundation of this classic movie.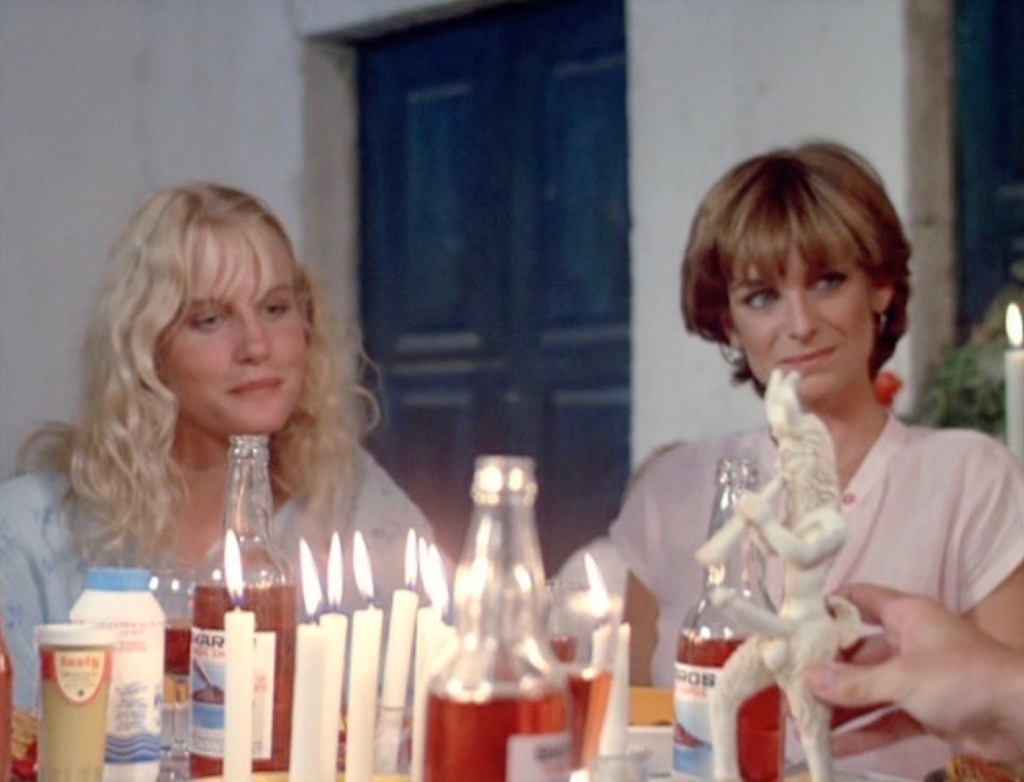 There is a film scene where the lovers visit Disco Dyonysus, which is clearly meant to bring Dionysus to mind. You can even see the lovers making their own wine in the film.
You'll see wine-drinking, legs dancing on grapes, bodies covered in grapes, and a whole lot more. Wine movies don't get much more raunchy than this classic film.
Watching Summer Lovers is the main reason why I wanted to visit Santorini so much. Love it!
Interesting fact: The place in the film where the lovers stayed on the island of Santorini ended up becoming a tourist attraction in its own right. Just like the church in the movie Mamma Mia! on the island of Skopelos.
11. Only You (1994) – Wine scene
Here's another great movie that made me want to visit another fantastic classy destination. I'm talking about the Amalfi Coast in Italy.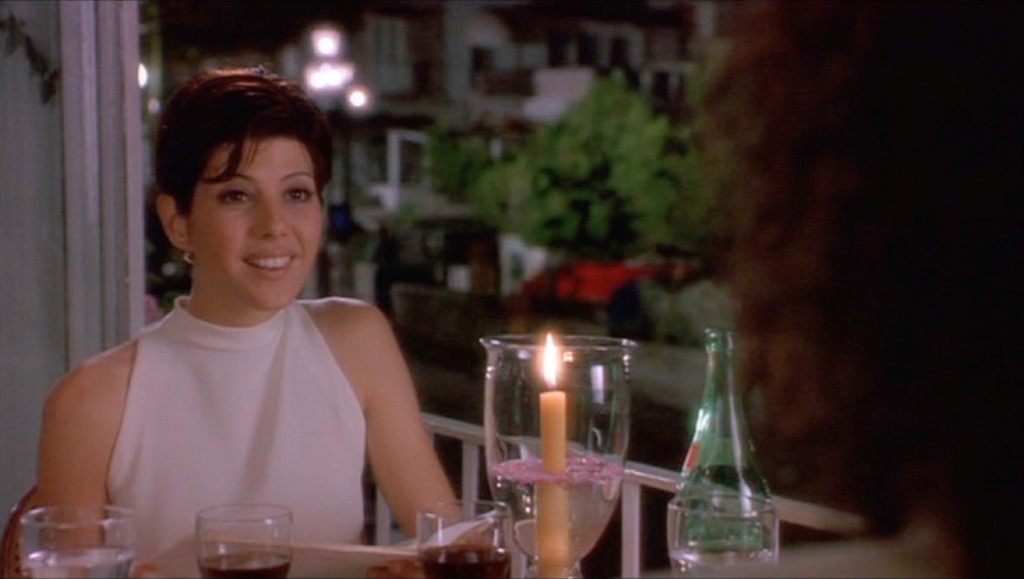 Watching this wine scene with Marisa Tomei and Billy Zane almost broke my heart for her. Love Marisa Tomei.
12. Xanadu (1980) – Wine scene
There is something extraordinary about this movie as should know if you've already read my post that reveals the secret message in Grease.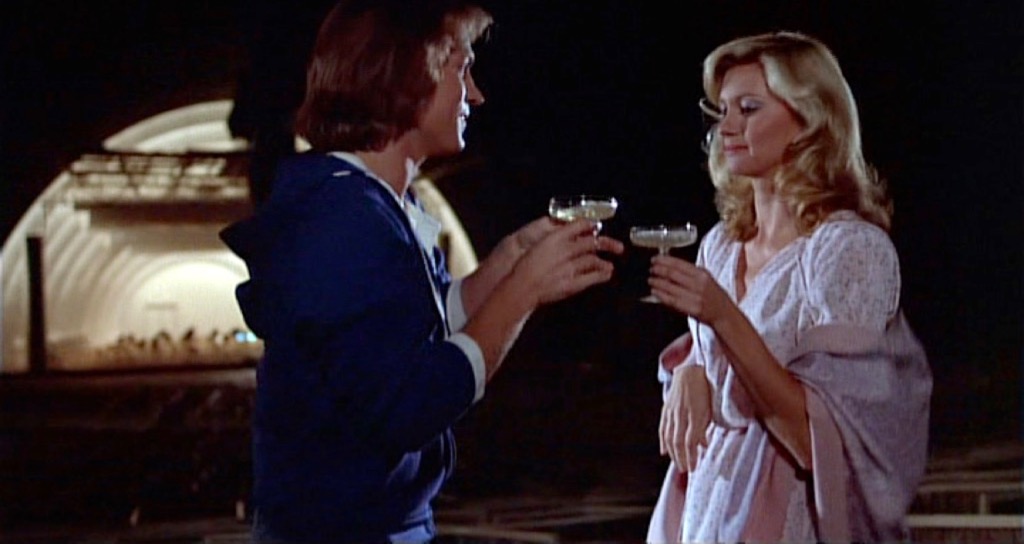 Every time I watch Xanadu, I discover something new about it. I really like how this romantic scene transforms into an animation scene. I never noticed it before.
13. Class (1983) – Wine scene
My mind is blown! This is unbelievable. You've got to be kidding me! What the? That's what came over me when I noticed her.
Venus (Aphrodite), the Goddess of love, can be seen in the background on the left-hand side when looking at this wine bar scene.
It would be best if you watched the movie to get the full picture. Can you see her?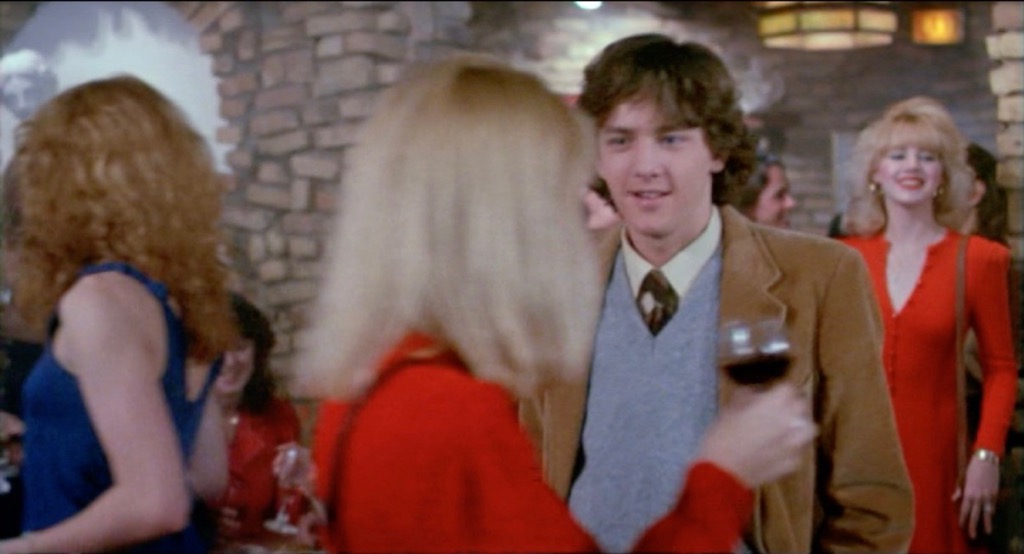 The message here is that you should never cross the Goddess of love.
Never, never, never, never! I can't stress this enough. Watch Class, and you'll understand what I'm talking about.
It is another one of those movies with messages from the Greek Gods.
I never expected to find this gem of a scene with a Goddess in it.
Now I know why I'm such a big fan of Jacqueline Bisset.
14. When in Rome (2010) – Wine scene
Who believes in love? Who believes in the Goddess of love? Whatever you believe, you need to watch this film.
This young lady gets to experience how the Goddess of love works her magic. Maybe it was Eros. I can't say for sure.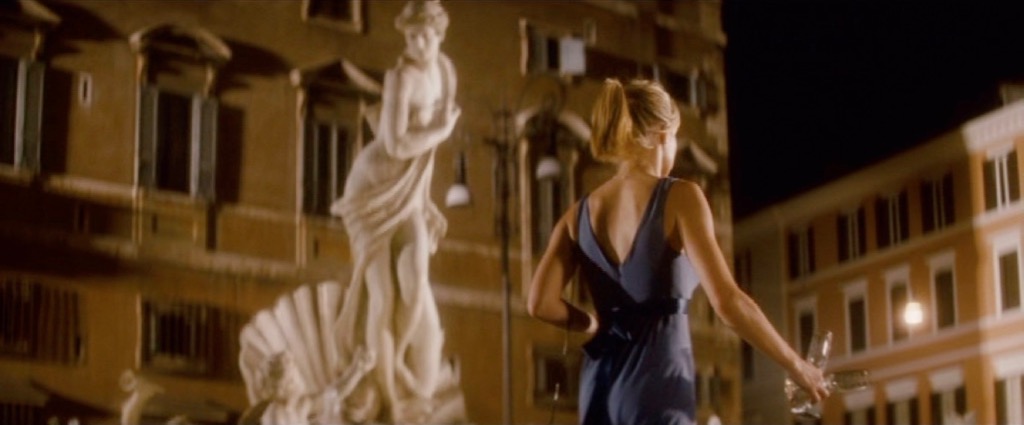 I once asked the Goddess of love for a divine sign while standing next to a statue of Venus.
You can read all about it in the best walks in Adelaide (South Australia). I can only conclude that she knows who I am.
15. Fantasia (1940) – Wine scene
Kids will enjoy watching this Disney animated classic. Now I'd like to watch this classic Disney film again.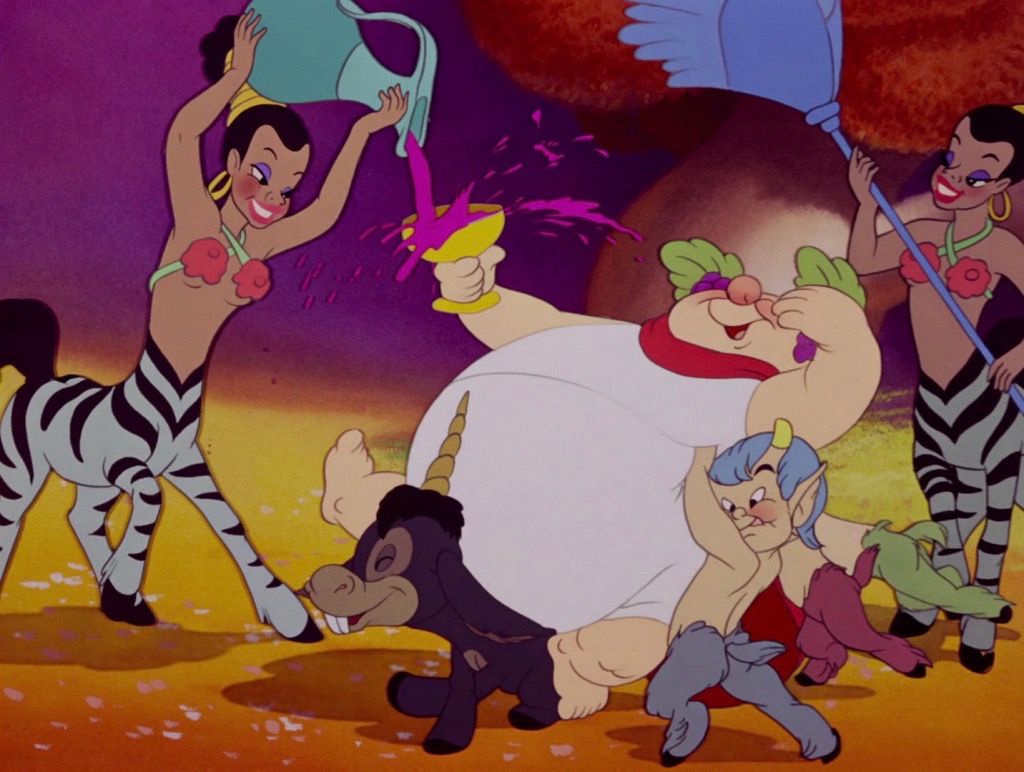 16. Les Bacchantes (1961) 
Original title – Le baccanti
Dionysus decides to pay a visit to the city of Thebes.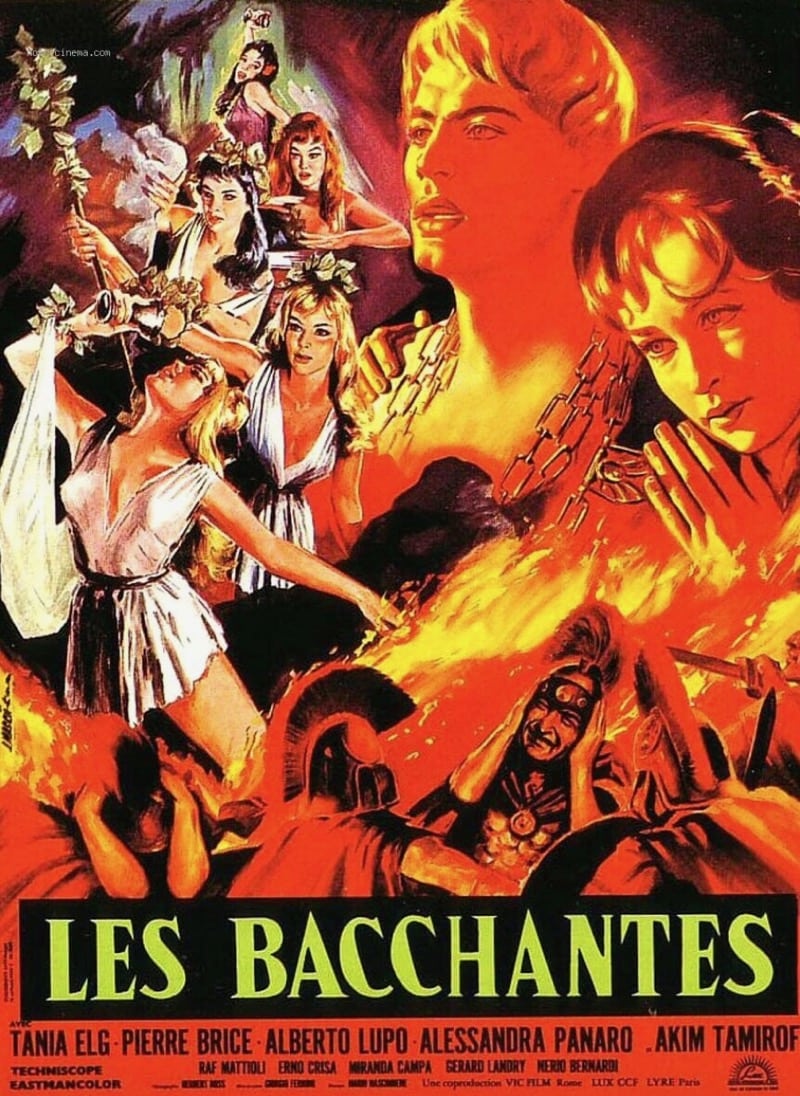 17. The Secret of Santa Vittoria (1969) – Wine Movies
I have never been a big fan of Anthony Quinn, but this movie changed everything.
Watch it. You won't regret it.
The Nazis want the whole supply of a small Italian town's wine — over one million bottles of wine. However, one man, with the town folk's help, attempts to stop the theft. Bravo!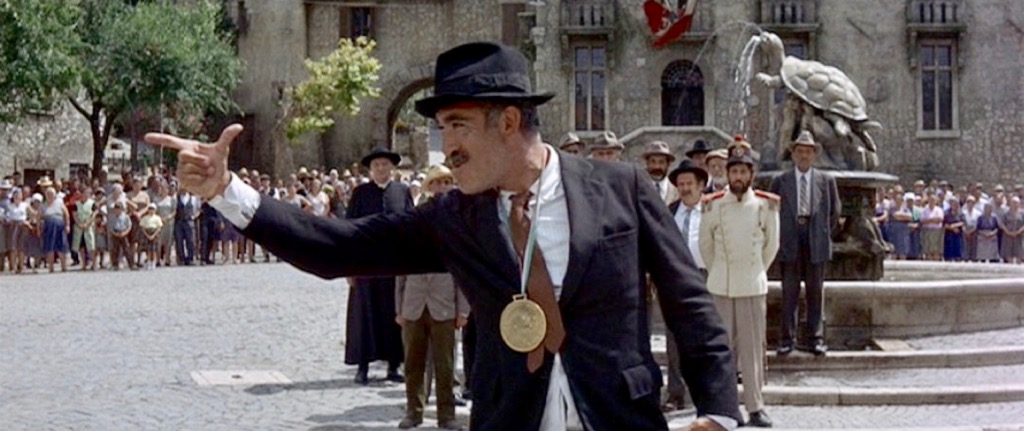 18. Jean de Florette (1986)
I consider this film to be one of the best French movies of all time. It's definitely one of my favorite French films. Watch to see how wine plays a part in this incredibly moving film.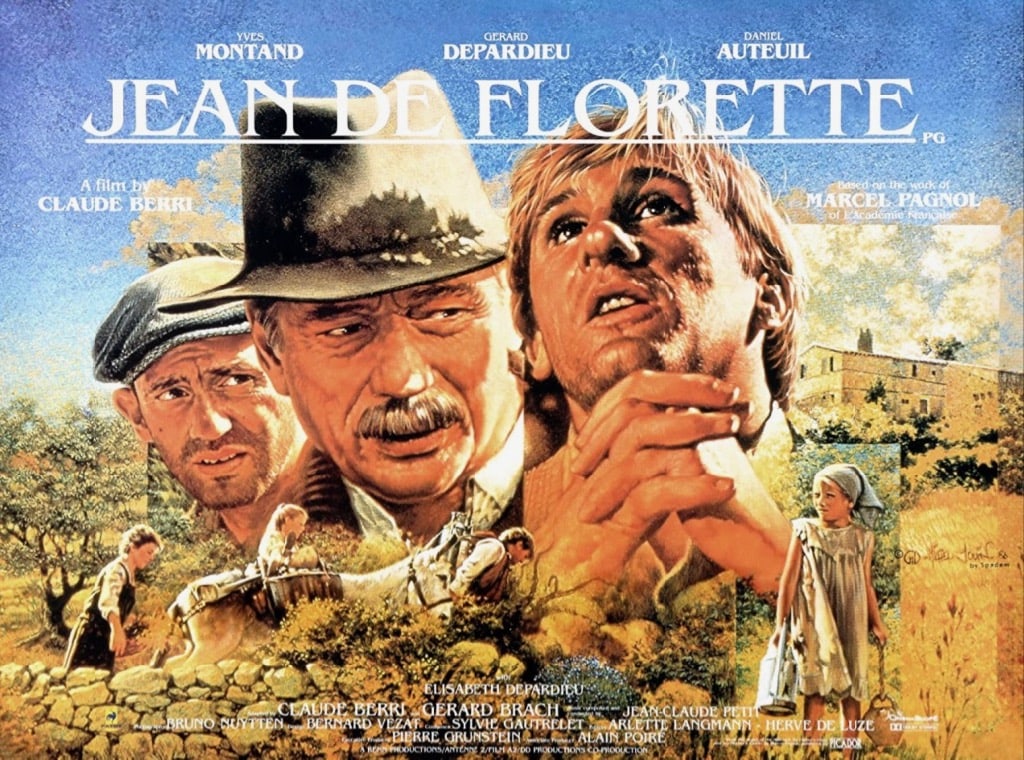 19. The Party (1968) – Wine scene
Now for a few comedy wine movies and scenes. The Party is a very amusing film and one you need to watch if you consider yourself a comedy film fan. The gags don't seem to age.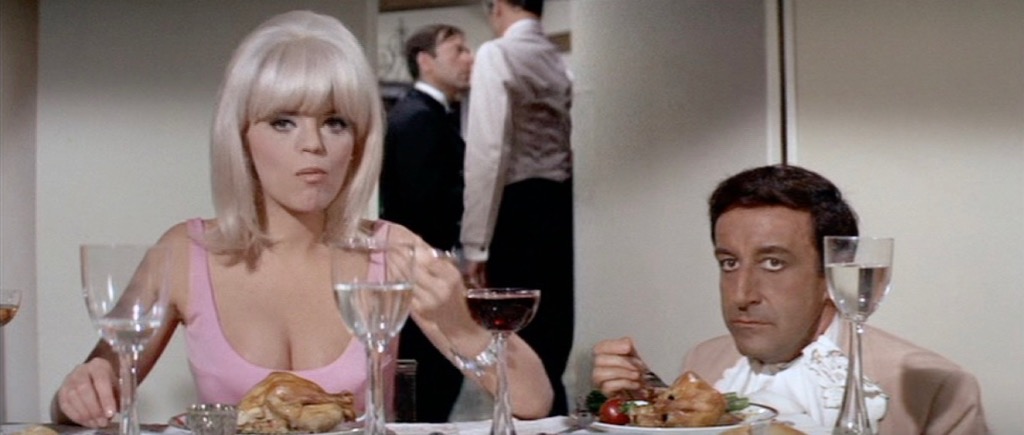 You'll definitely find at least one film scene very amusing.
20. The Blues Brothers (1980)
Who can forget the wine-drinking scene at the posh restaurant? It gets cemented into your mind forever.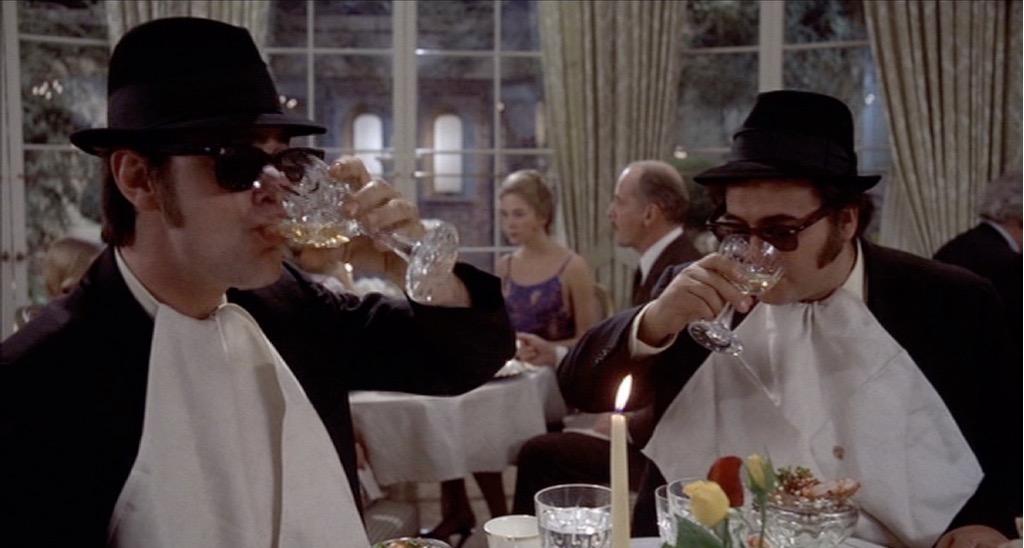 21. Animal House (1978) – The God of Wine
The God of wine makes his way down to earth for a party like no other. If you like movies such as American Pie, then you'll love this movie.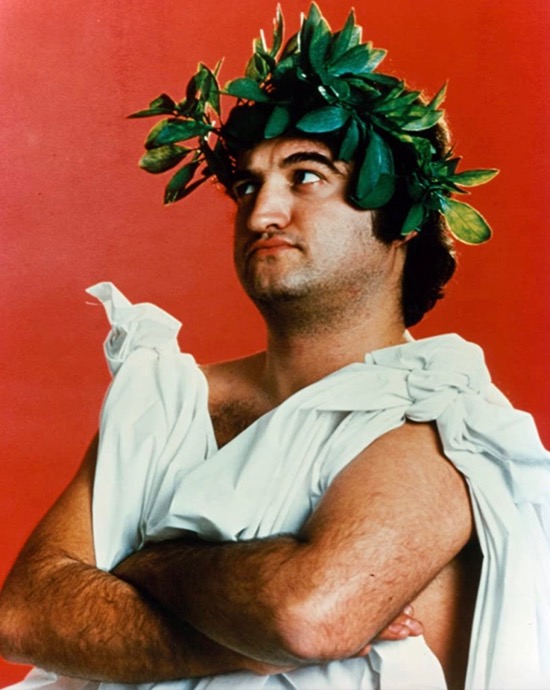 22. The Jerk (1979) – Wine scene
A movie made for the wine connoisseur.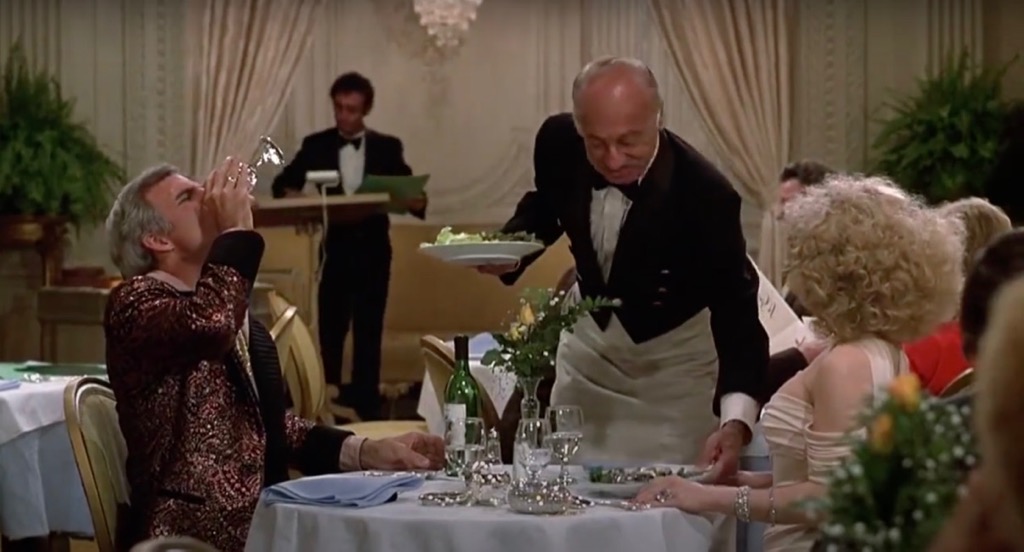 Movies about Bacchus
Ah! The Beautiful Priestesses of Bacchus (1954)
I have included this film to get you thinking about the beautiful priestesses of Bacchus. I don't think you'll be able to watch the full movie, but there are short clips on YouTube.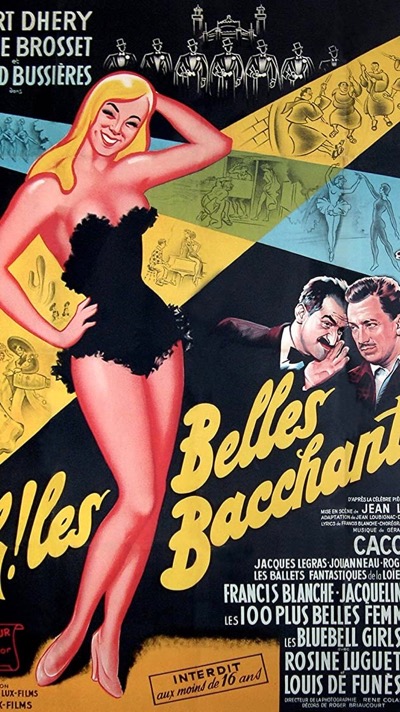 There you have, 22 of the best wine movies and scenes for lovers of Dionysus.
Pin it … Share it