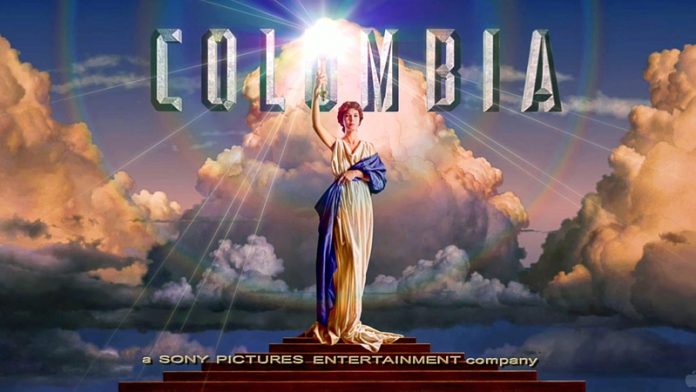 It is very interesting to know about some of the film company logos influenced by Greek and Roman Myths.
Many of these Film company logos based on the Greek Myths really do stand out.
One thing is for sure, the film production companies and film studios shown here must have a thing or two for the Greek Gods and Goddesses.
Under each Greek Myth related logo, I also show you some of the best movies produced by these film companies. Whatever your taste in movies, there's something for everyone here.
On occasion, a few of these film companies have even attempted to produce their own top Greek Mythology movies.
It seems as if they're all trying to produce interesting stories using Greek Myths as a foundation stone.
Whatever the case, it is a big sign of respect to have your logo based on Greek Mythology. Let's take a closer look.
1. Columbia Pictures
Columbia grew in the late 1920s with its association with director Frank Capra.
The logo is based on a woman wearing a toga, as seen in the featured image above. The logo is clearly linked to the Greek and Roman classical period.
The woman is seen lighting up the world with a torch in her hand, similar to the statue of liberty.
Originally in 1924, the Columbia Pictures logo featured a female Roman soldier holding a shield in her left hand and a stick of wheat in her right hand.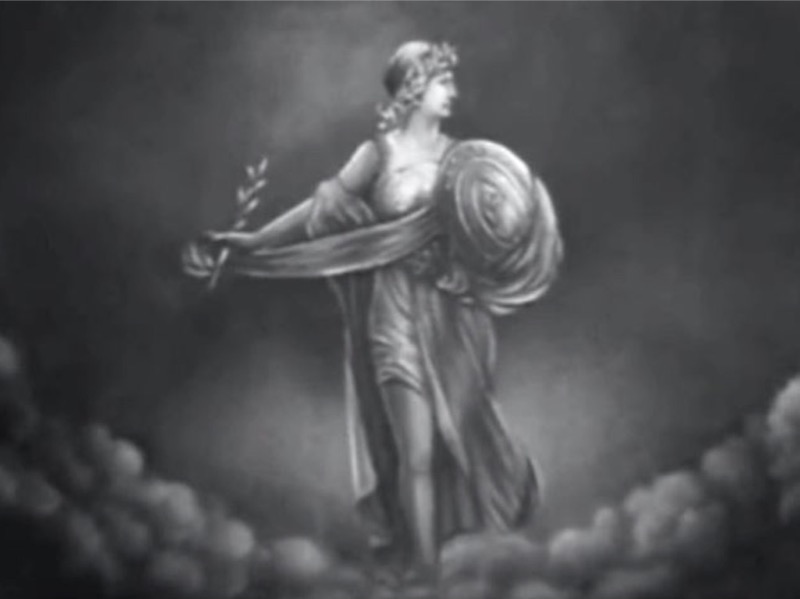 Athena, the Goddess of war and wisdom, also carried a shield. In ancient Rome, Athena was known as Minerva. I wonder if it is secretly Athena?
The film company logo changed to a woman holding a torch in 1928.
Films by Columbia Pictures 
Stir Crazy (1980) (Comedy)
The Karate Kid (1984) (Drama, Action)
Ghostbusters (1984) (Comedy, Fantasy)
2. TSG Entertainment Logo
The TSG Entertainment logo is based on the Greek Myth of Odysseus. When Odysseus returned to Ithaka after the Trojan War, he posed as a beggar.
One of the impressive challenges he faced to prove himself was to fire an arrow through the holes of twelve ax heads in a row.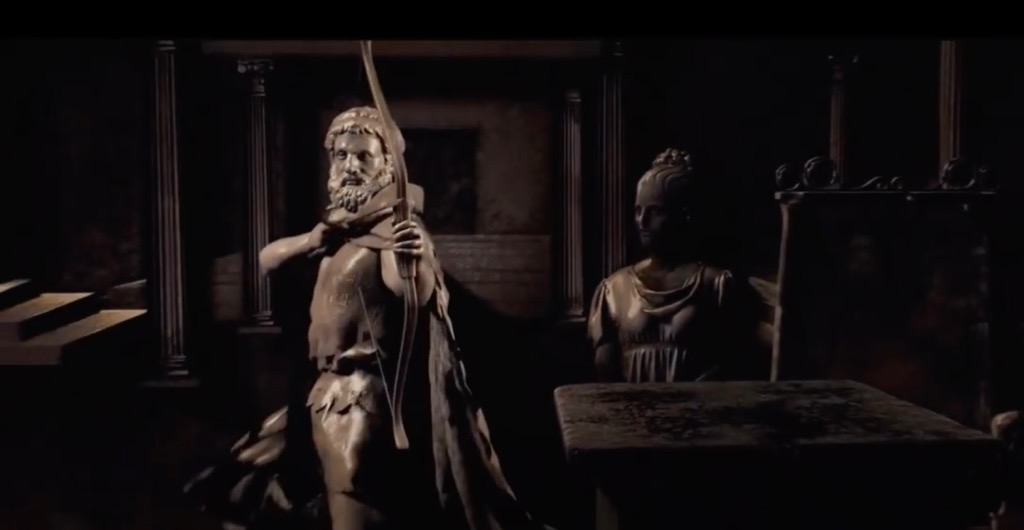 Who could have foreseen that a film company would take this Greek myth and use it as their logo?
Films by TSG Entertainment 
Percy Jackson: Sea of Monsters (2013) (based on Greek Mythology)
The Maze Runner (2014) (Sci-fi, Action)
The Shape of Water (2017) (Drama, Thriller)
3. TriStar Pictures Logo
The Tristars Pictures logo is obviously based on the Greek myth of Pegasus, the flying horse.
TriStar Pictures is a sister studio of the older Columbia Pictures and was founded in 1982.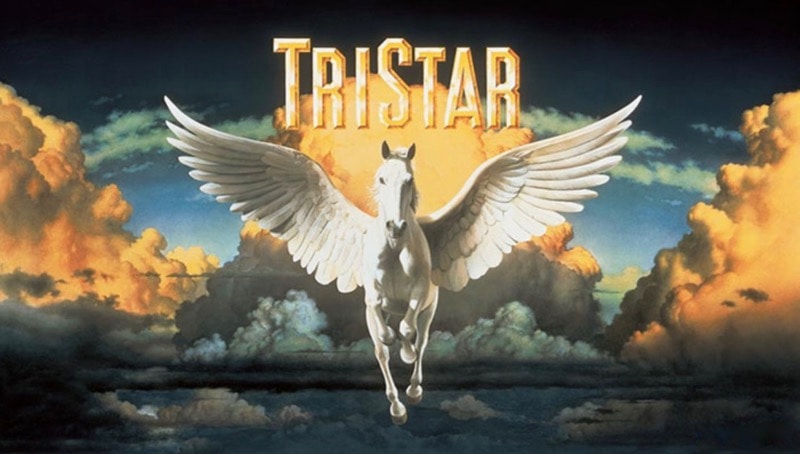 Movies by Columbia Pictures 
Terminator 2: Judgement Day (1984) (Sci-Fi, Action)
Labyrinth (1986) (Fantasy, Musical)
Total Recall (1990) (Sci-Fi, Action)
4. Atlas Entertainment Logo
The Titan Atlas was condemned by Zeus to hold up the earth/heavens on his shoulders.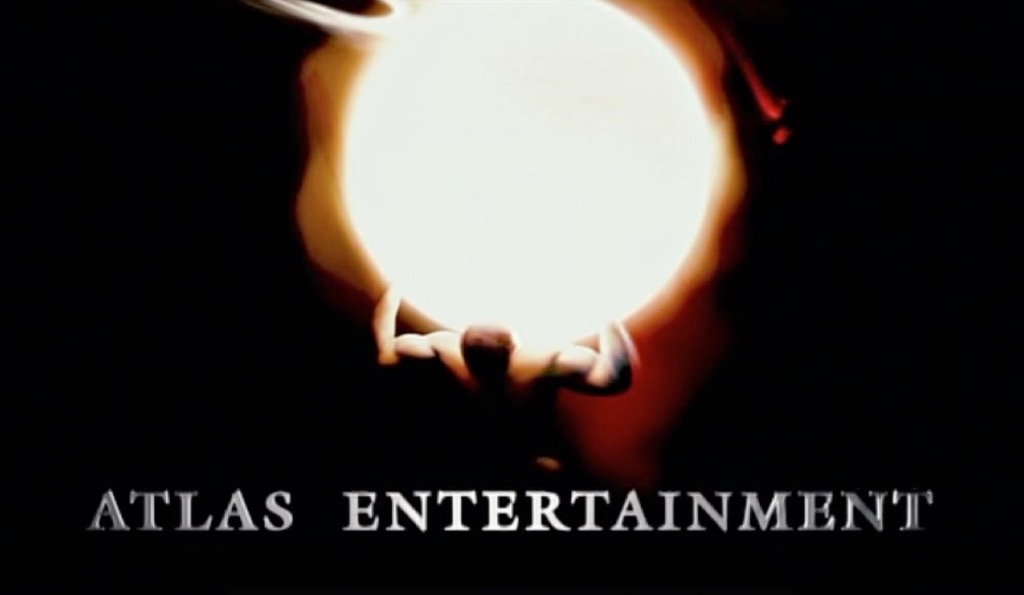 Movies by Atlas Entertainment
Season of the Witch (2011) (Fantasy, Adventure)
Wonder Woman (2017) (Action, War)
Wonder Woman 1984 (2020) (Adventure, Action)
5. Medusa Film Production Company Logo
Founded in 1964, this Italian film production and distribution company has produced some of the best foreign films for movie fans.
Medusa is the snake-haired Gorgon from Greek Mythology.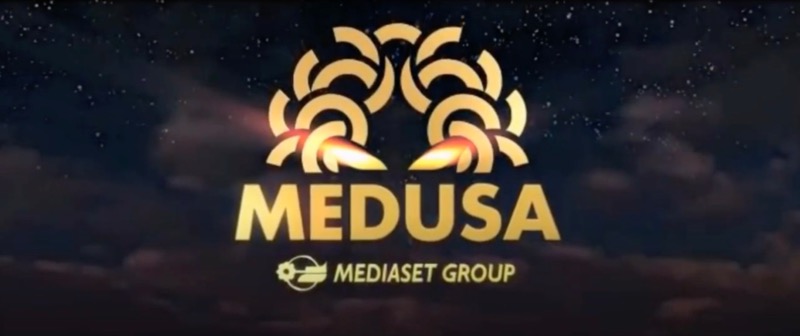 Films by Medusa
Mediterraneo (1991) (War, Comedy)
Malena (2000) (Romance, War)
Respiro (2002) (Drama)
6. Eros International
Eros International Media Ltd (also known as Eros India) was based in Mumbai, India. The company was founded in 1977.
On April 1, 1999, the company acquired all of Jupiter Enterprise.
In 2020, Eros International merged with STX Entertainment to form Eros STX Global Corporation.
Eros has co-produced and distributed many Indian films throughout the world. The Indian film company has over 10,000 movies in its library, including Hindi, Tamil, and other regional language films.
The Eros International logo seems to recall the Greek myth of Atlas since the Titan is often depicted holding up the world on his back and shoulders.
Indians love their Bollywood movies, so it's no wonder that Eros, the Greek God of love, is most likely India's biggest love story producer.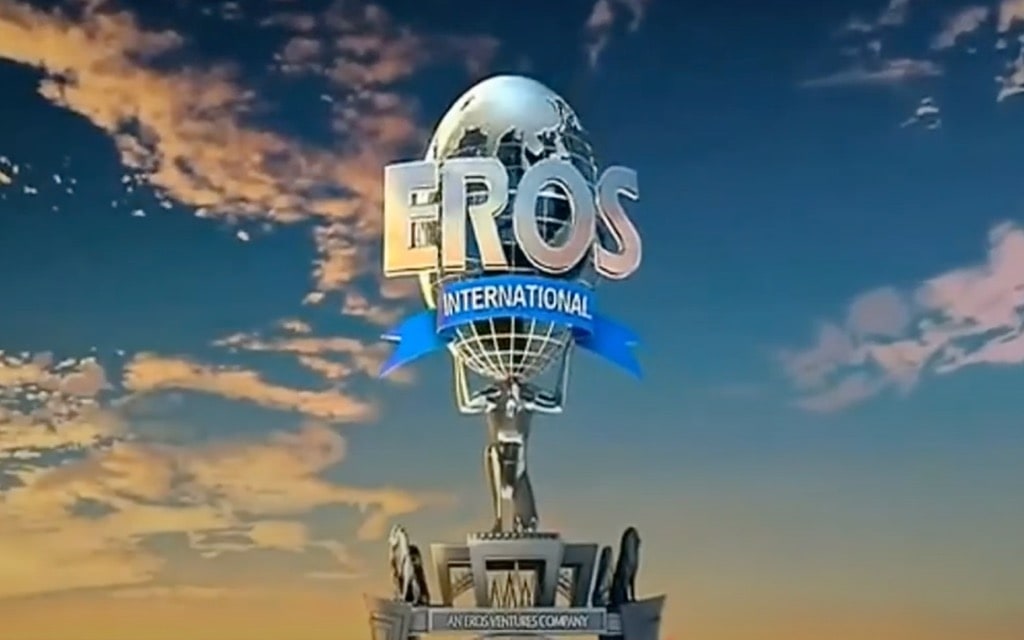 Movies by Eros International
Wanted (2009) (With scenes filmed on the Greek island of Santorini)
Hero (2016)
Bajirao Mastani (2016)
7. Orion Pictures
The star constellation of Orion is all about remembering the Greek myth of Orion.
Orion lived on a remote island and loved hunting by night and sleeping by day.
Unfortunately for him, a giant scorpion was sent to kill him due to his boasts about how he would kill every animal in the world.
High in the heavens, Orion had a secret admirer — Artemis, Goddess of the moon, daughter of Zeus, the king of the Gods. On his death, Artemis asked Zeus to place him in the sky with the scorpion that killed him.
Films by Orion Pictures
Excalibur (1981) (Adventure, Fantasy)
First Blood (1982) (Action, Adventure, Drama)
Back to School (1986) (Comedy)
8. Piccadilly Pictures Logo
The Piccadilly Pictures logo is based on the popularly but incorrectly known statue of Eros, which is located at the southeastern side of Piccadilly Circus in London, England.
This is one of the few film company logos based on a real-life Greek myth attraction.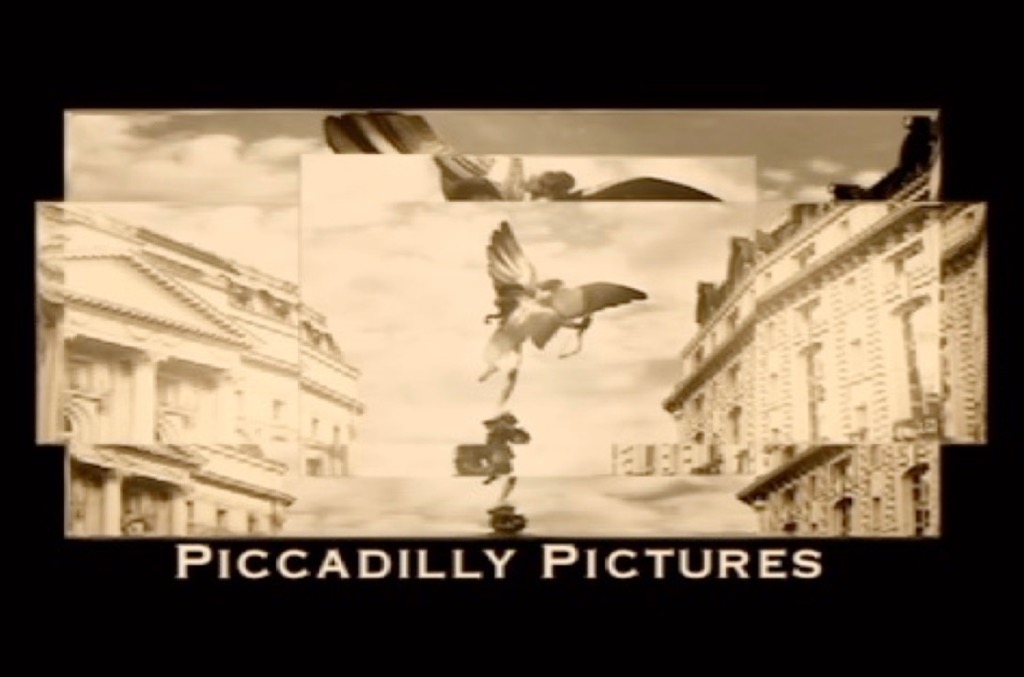 A film by Piccadilly Pictures
Storm Boy (2019) (Family, Drama) – Make sure you also watch the original Storm Boy (1976) after.
9. Europa Corp. Logo
Europa Corporation is a French motion picture company co-founded by Luc Besson, who is famous for The Big Blue (1988).
In Greek Mythology, Zeus wanted to be with Europa, so he came up with a cunning plan to make it happen.
He transformed into a beautiful white bull, hoping that she would want to sit on his back. Once the beauty did just as he had hoped, he swam to the island of Crete with Europa on his back.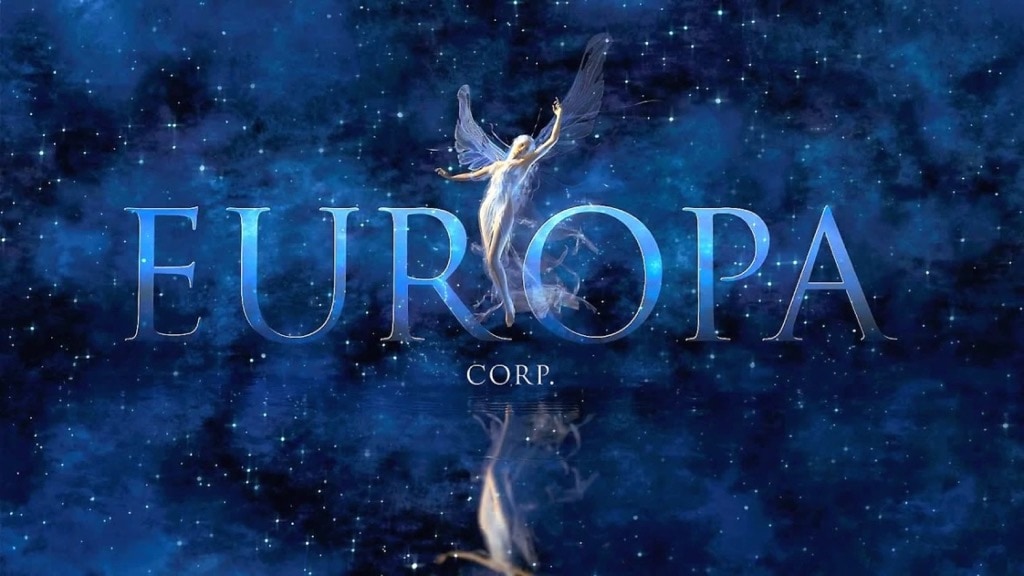 Movies by Europa Corp.
The Transporter (2002) (Action)
District 13 (2004) (Sci-Fi, Action)
The Big Picture (2010) (French Film)
10. CUPID PRODUCTIONS LTD
I could only find two films that Cupid Productions has been responsible for, but these two films are considered classics. Both are from the 60s and 70s.
The car chase cult movie classic Vanishing Point, and the Rolling Stones movie Sympathy for the Devil (aka ONE PLUS ONE), directed by Jean-Luc Godard.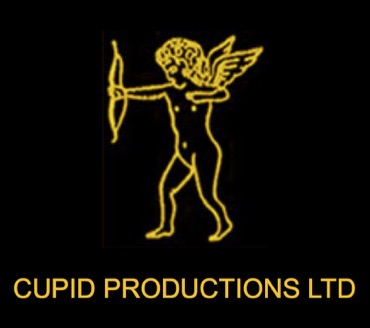 A film by Cupid Productions
Vanishing Point (1971) – This is a must-watch movie.
11. Apollo Films (France)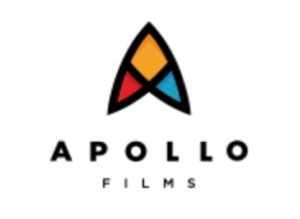 A film by Apollo Films
Welcome to the Jungle (2020) (Adventure, Comedy)
12. Bulletproof Cupid Film Production
A film by Bulletproof Cupid Film Production
Rose Island (2020) (Comedy, Drama)
There you have it, a surprising group of film company logos based on the Greek Myths.
Bonus story: Atlas Film Studios
Learn how Morocco's Atlas Film Studios became the world's biggest film set in the video below.
This film studio is associated with Atlas, the Titan from Greek Mythology. The Atlas mountains are also in Morocco, so it's no wonder.
Movies made at Atlas Film Studios.
Romancing the Stone (1984)
The Mummy (1999)
Gladiator (2000)
Greek Mythology symbols and names in contemporary times will give you an even greater insight into how the Greek Myths have been utilized by a wide variety of companies. Logos based on the Greek Myths are everywhere.
Pin it … Share it