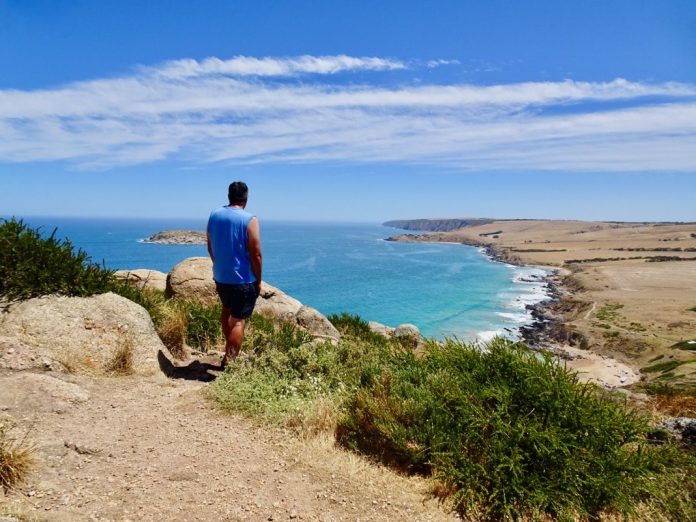 This post will reveal ten enjoyable free things to do in Victor Harbor without missing out on the fun part.
Visiting Victor Harbor is one of the best things to do in Adelaide, so I'm sure you'll love the place. Just make sure you visit in summer when the town is at its best.
FREE Things to do in Victor Harbor
I can be confident in recommending these free things to do in Victor Harbor because I have done all of them myself, in many cases numerous times.
During these visits to Victor Harbor, I have often spent nothing, not one dime, apart from maybe getting something to eat or drink somewhere.
If you take something to eat and drink with you, it won't be hard to have a great day out, without the need to spend anything at all.
Victor Harbor – A little bit about the place 
Victor Harbor is a small seaside town in the Fleurieu Peninsula in South Australia. You can get there from Adelaide in about an hour by car.
It will obviously cost you something to get you there, but after that, it will be totally free, provided you do the things listed here.
Victor Harbor is a great escape for Adelaide locals and visitors who are lucky enough to know about the seaside destination when they're in Adelaide.
It's a bit off the radar for many overseas tourists who are visiting Australia. For this reason, Victor Harbor can be considered one of Australia's best-hidden gems.
Spending time in Victor Harbor makes for a great day out.
In my opinion, it has to be the best day trip in Adelaide, so I'm confident you'll have a great time.
Another popular day trip in Adelaide is the town of Hahndorf. However, I believe Victor Harbor would have to be the best day trip from Adelaide.
You have beaches, a mysterious island, and wildlife by the sea in Victor Harbor, so it's no wonder many people enjoy visiting this quaint seaside town. Plus, there's so much more on offer.
Favorite things to do in Victor Harbor
Now, let's get into it. These are my favorite things to do in Victor Harbor for free.
Some of these attractions in Victor Harbor are better enjoyed by paying a small fee, but it doesn't matter if you don't. All of these activities in Victor harbor are free.
One thing is probably worth doing for a small fee, though it depends on how much time you have available.
I'll discuss it further down in this list of free things to do in Victor Harbor.
One of the first things I recommend doing is this.
1. The Bluff Summit Walk
Walking to the top of The Bluff is something you have to do once. The Bluff is a hill at the edge of Victor Harbor, which you can see in the photo below.
Standing on top of this hill will give you amazing views of tiny islands and beautiful beaches surrounding the area.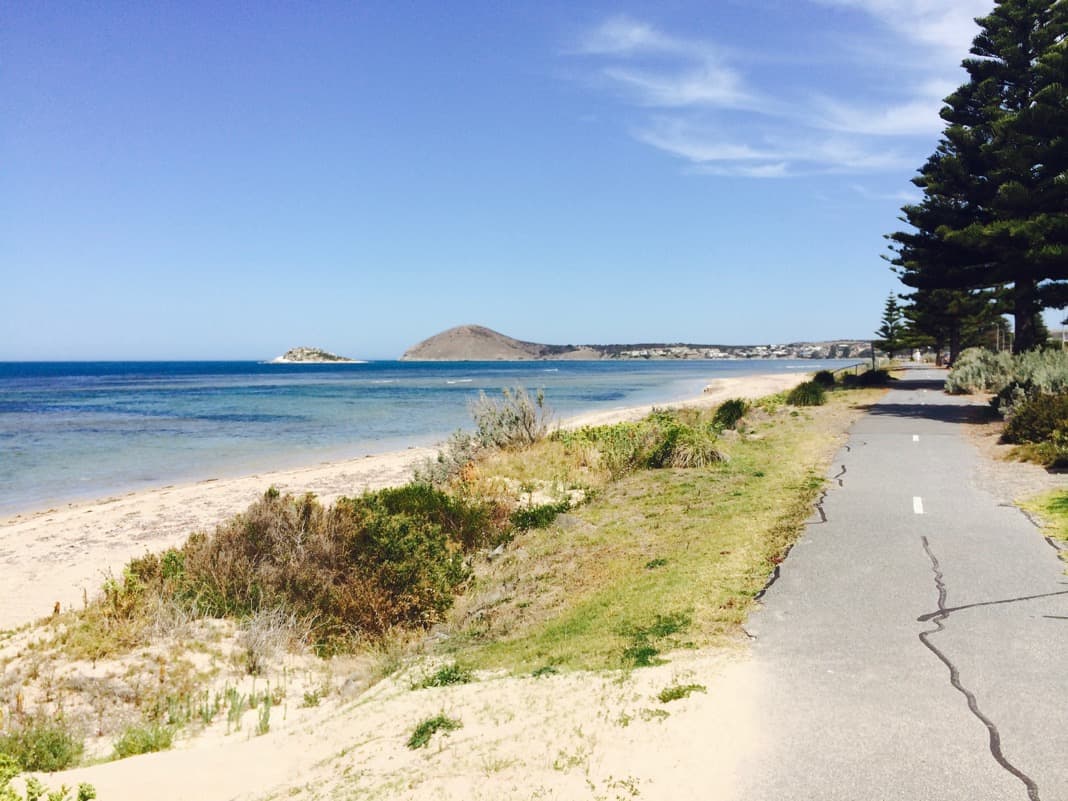 The best way to get to The Bluff is to drive there. This is because the walk there from the center of town is about 6 km (3.7 miles) away, even though it looks relatively close by.
It will take a big chunk of the day if you decide to walk there and back. That's just too much time, so don't waste it unless you're able to come back to Victor Harbor on another day.
If you're staying in Victor Harbor for a few days, then no problem.
You don't want to miss out on other enjoyable things that you could be doing instead.
Try and make the most of your valuable time while you're in Victor Harbor on a day trip.
Start your hike closer to the hill. If you want, you can hike up the Rosetta trail to reach the top from seawater level near the base of the hill if you wish.
The better option is to park your car in one of the car parks closer to the top of the hill. Then, find a park with a scenic view.
Then you'll only need about 15 minutes to reach the top of The Bluff.
Here I am looking out over Encounter Bay towards Granite Island, at a slightly lower position than the highest point on The Bluff.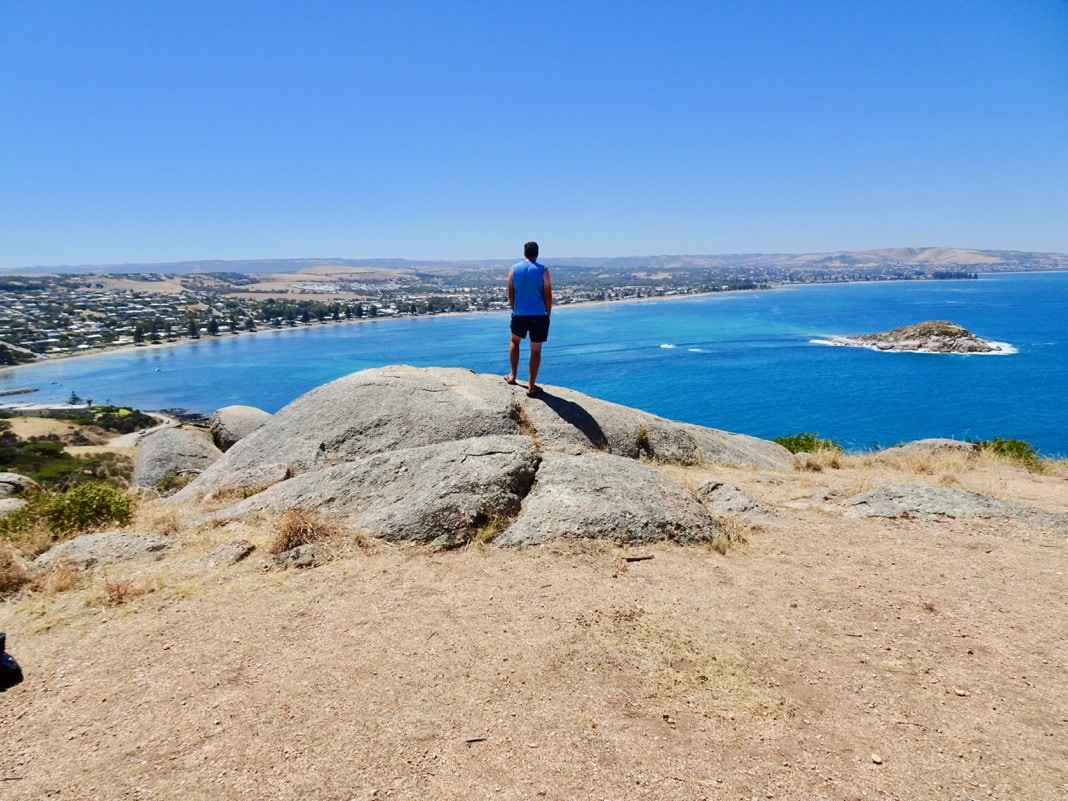 The island clearly seen in this pic is known as Wright Island.
The featured image at the very top of this post of free things to do in Victor Harbor has me looking out in the opposite direction while standing high up on The Bluff.
In that photo, I'm facing in the direction of Petrel Cove Beach, Kings Beach, and Waitpinga Beach.
Top Tip: I recommend walking all the way around The Bluff by following the dirt pathway around the hill. Most people walk back the same way they came up.
Walking around the hill isn't suitable if you have kids with you, but if you enjoy a few scary parts when hiking, then this is where you want to go. It saves on backtracking as well.
The walk back via this pathway is safe enough, but you do have to be careful. You don't want to slip and fall.
2. See the Whale Fountain
The whale tail fountain is worth walking past. The fountain is on a pathway that connects where many of Granite Island visitors congregate to Victor Harbor's main shopping street.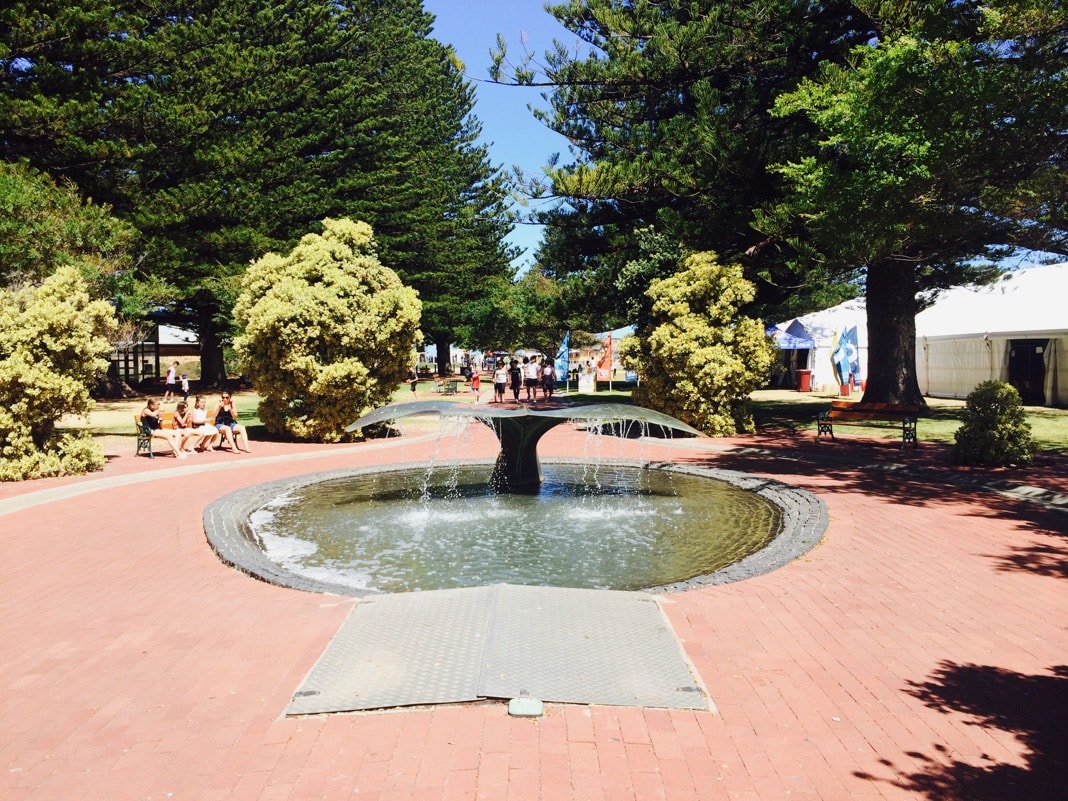 3. Beach walk
The are plenty of good beaches in the area to go for a beach walk.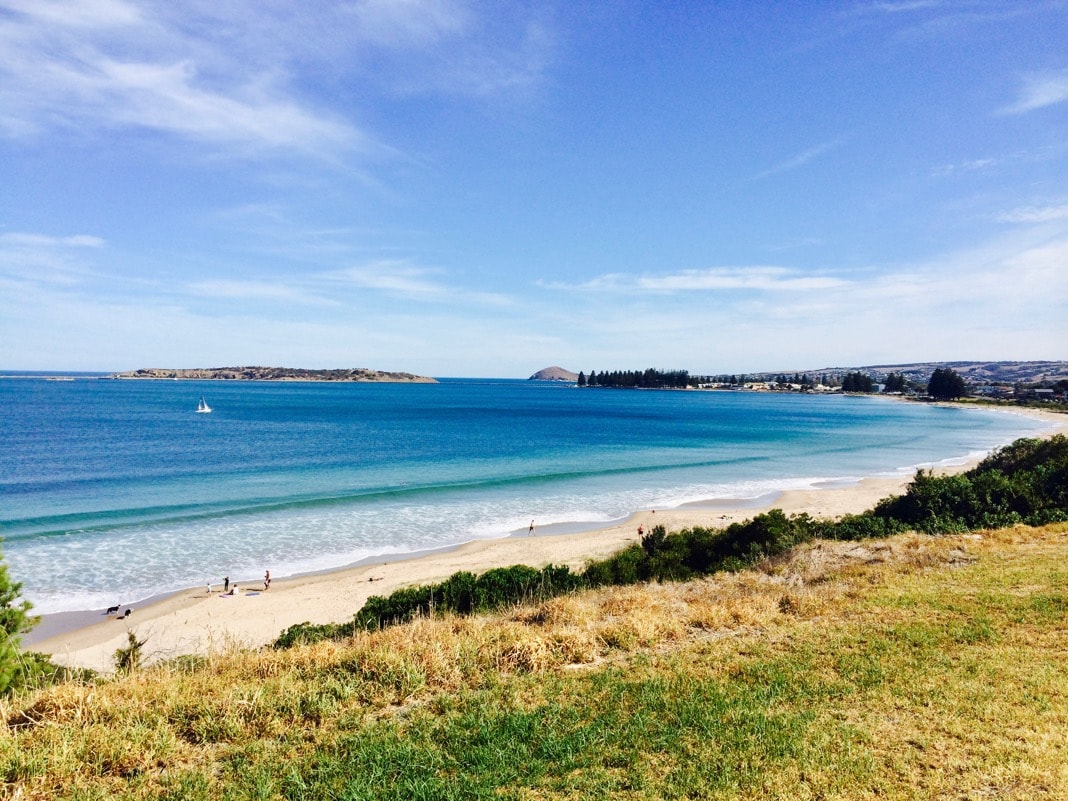 You can go for a swim in Victor Harbor if you want, but my preferred swimming option would be to go for a swim in the nearby town of Port Elliot.
4. Check out Chiton Rocks
If you decide to go for a long walk, try and reach Chiton Rocks, where the Chiton Rocks Surf Life Saving Club is located.
These rocks are stand out because they are the only large rocks visible on this stretch of sand.
A chiton was a long woolen tunic worn in ancient Greece.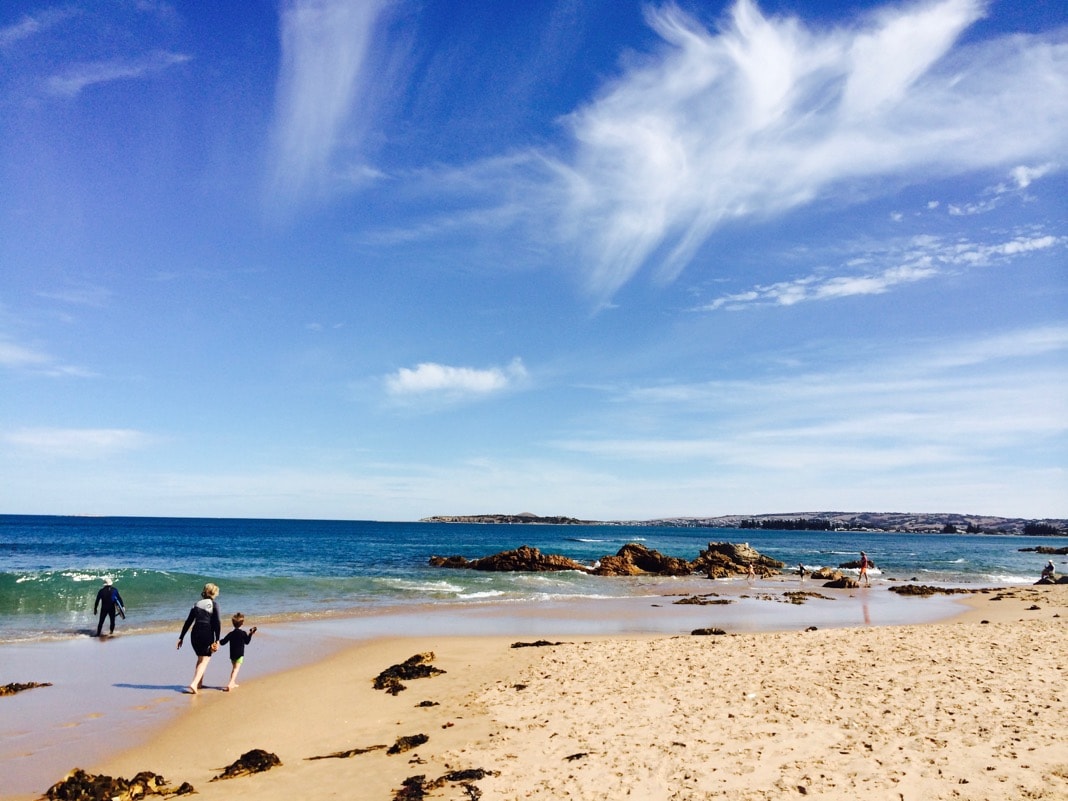 Chiton Rocks is 4 km (2.5 miles) away from Victor Harbor.
If you're going to go on a long walk in Victor Harbor, then this is the direction I would walk in.
One of the reasons why is because then you'd be close to Watson Gap bridge, which is only a short walk away.
5. Watch out for the Cockle Steam Train
Here you can see the cockle train on the way to Port Elliot, Middleton, and Goolwa passing over Watson Gap bridge. It makes for a great photo opportunity.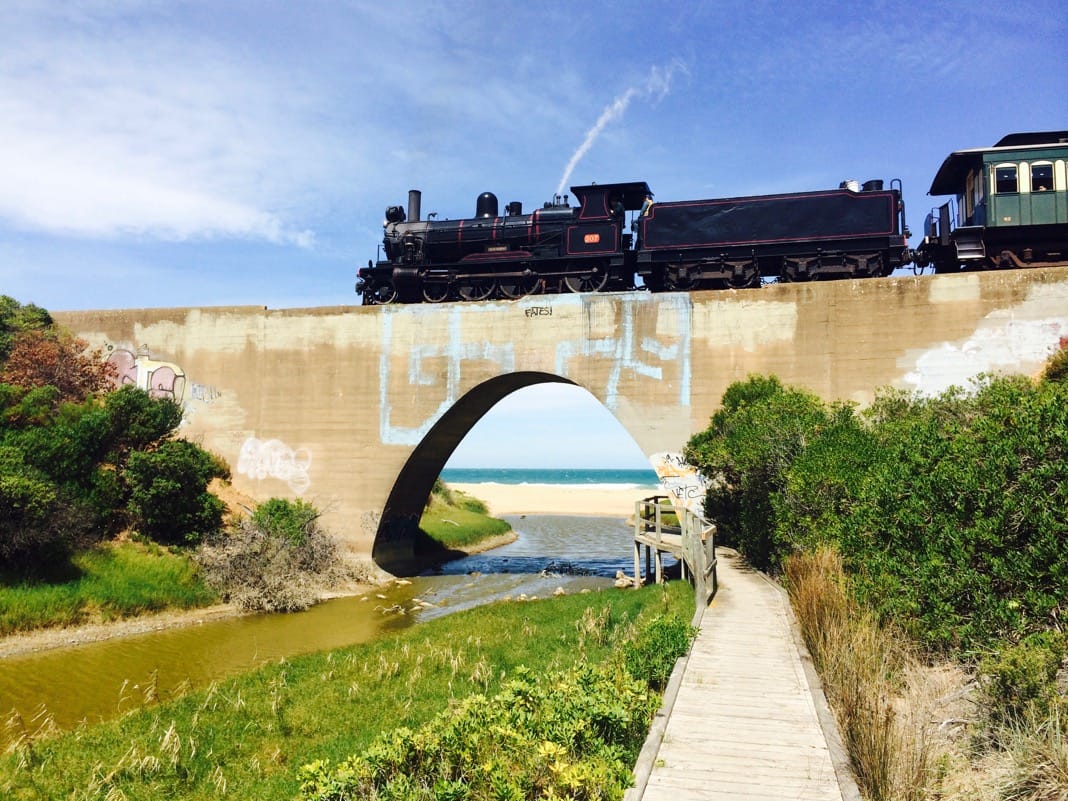 You can walk under the bridge as well via a boardwalk.
Admiring the train is free, but this is the one instance where going for a train ride is worthwhile, especially if you want to visit the town of Port Elliot.
In the pic below, I'm returning to Victor Harbour after a visit to Port Elliot. Granite island can be seen through the window.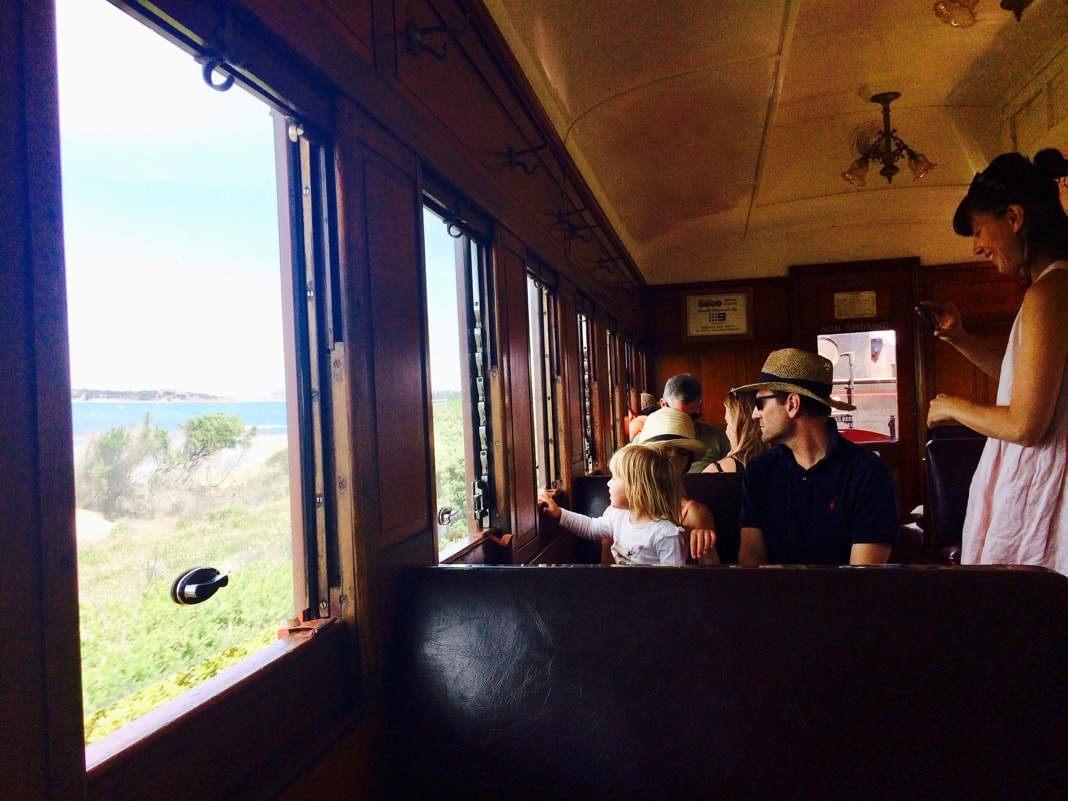 Tips:' You only need to go to Port Elliot by train to get the most out of the experience. The other option is to visit the town of Goolwa, which is further away.
You can also see the train in Victor Harbor. You'll hear a loud tooting noise when it is in operation.
Also, the steam train doesn't operate all of the time. The best chance of seeing it is on a weekend or a public holiday, and during school holidays. On days when there is a total fire ban, it doesn't run.
6. Find the Camels in Summer
Get close to the camels. It's free!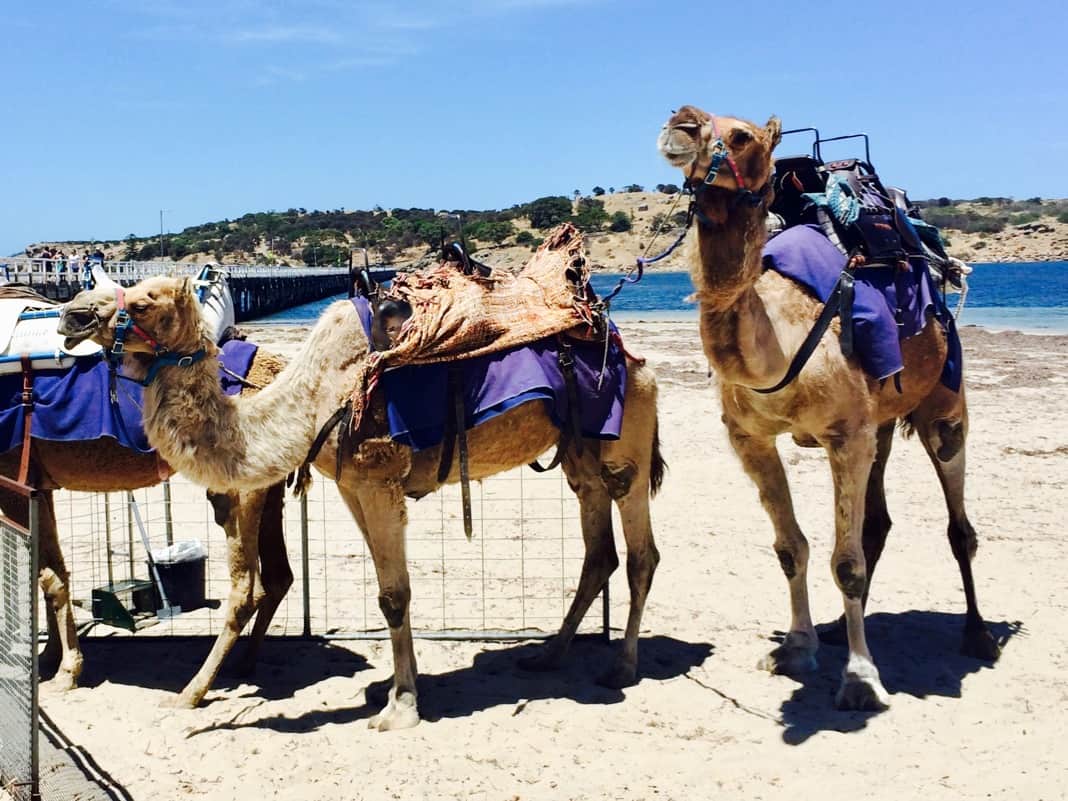 7. Take a pic of the Horse Drawn Tram
The most photographed attraction in Victor Harbor would have to be the horse-drawn tram.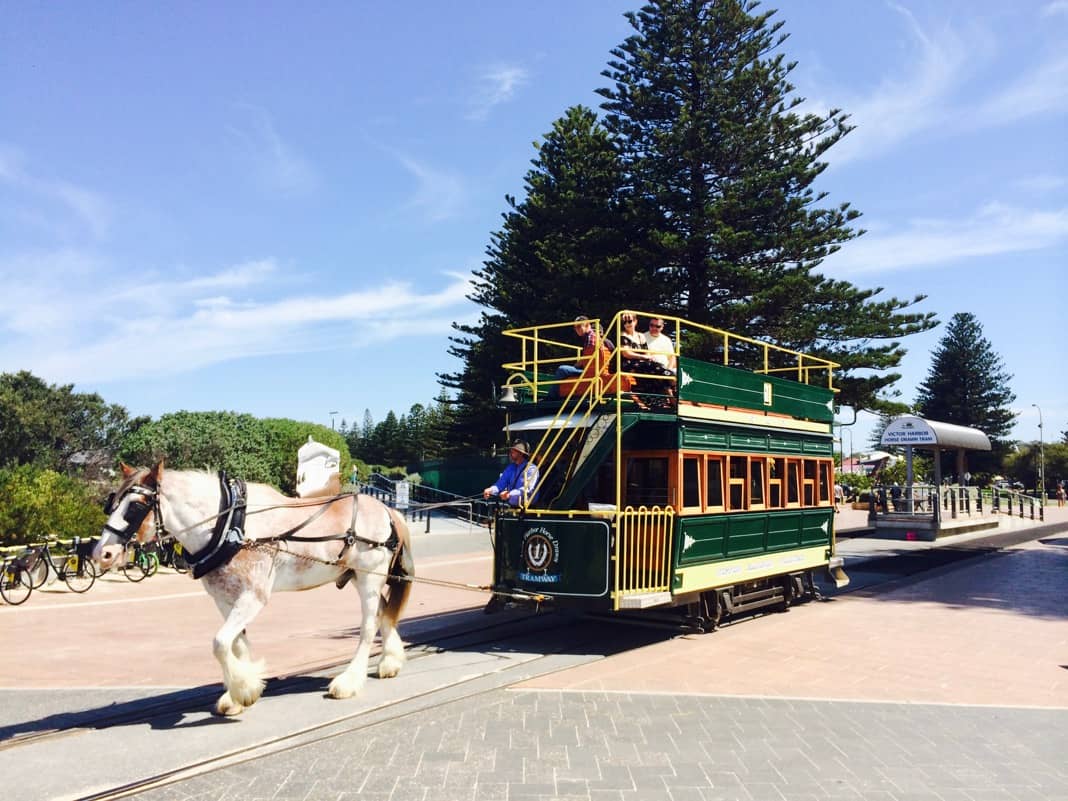 Most photos that are taken of the horse-drawn tram show it returning/leaving, with Granite Island in the background.
In this photo, you see the horse-drawn tram approaching the jetty, which is only a few meters away, on the way to Granite Island.
8. Explore Granite Island
No, I didn't forget about the biggest attraction in Victor Harbor. This is the main reason why many visitors show up to Victa in the first place.
These are some of the things to do on Granite Island  to give you an idea of some of the best attractions on Granite Island.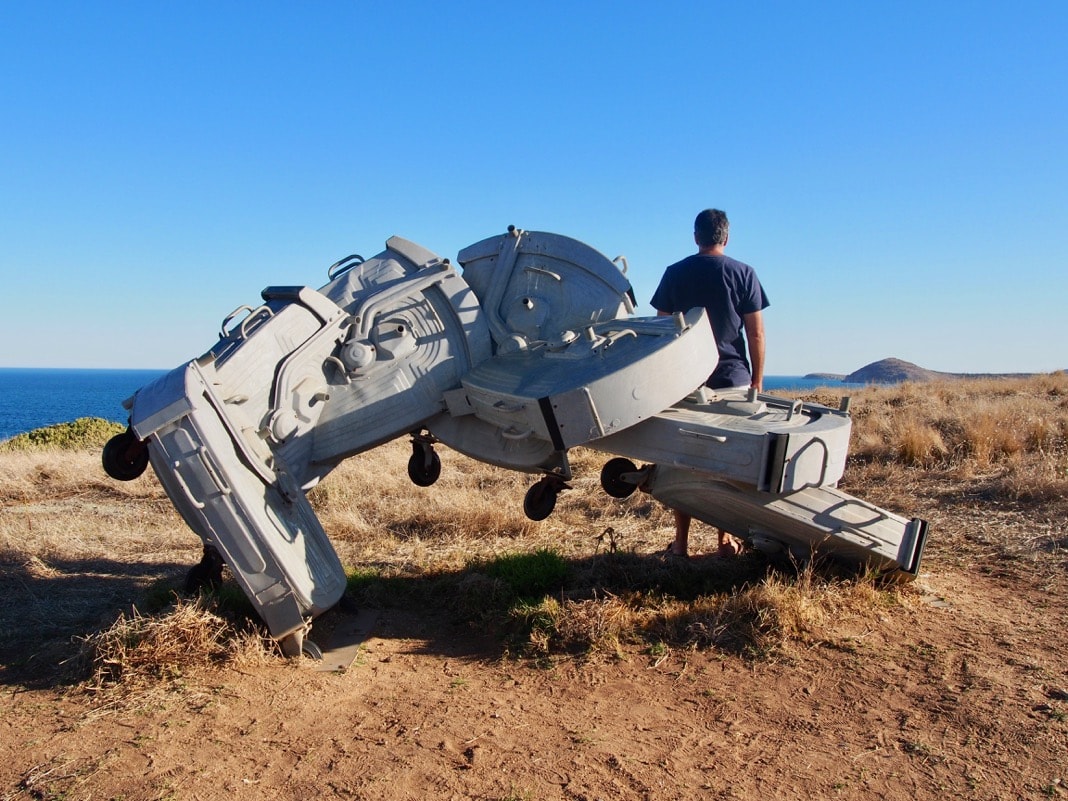 First-time visitors will probably wander around Granite Island wondering what to do. That is pretty much what everyone does, and it's all part of the experience.
You can walk along the jetty to Granite Island from the mainland for free.
The other option is to pay for a seat on the horse-drawn tram.
If you're a first-time visitor to Victor Harbor, I suppose you'll want to go for a ride. And if you go with kids, they'll definitely want to go for a ride.
I suppose it will come down to whether you want to save some money. The free option is just as good.
9. Wonder at Seabird Breeding Season
Victor Harbor is a touristy place and is often touted as a place where you can see cute penguins.
Penguins used to be populous on Granite Island. However, these days, their numbers have dwindled. They've almost disappeared.
The other thing Victor Harbor is known for is whales. Not sure how much luck you'll have spotting one, but you will need to come at a certain time of year to have a chance.
Whale watching season in Victor Harbor runs from May to October, which is in the colder months.
One great option I highly recommend is to visit Victor Harbor when the seabirds are breeding.
These seabirds are found close to The Bluff, and the amount of squawking noise they make is incredible!
The seabirds are known as the Crested Tern seabirds, and they were all over the place when I was there.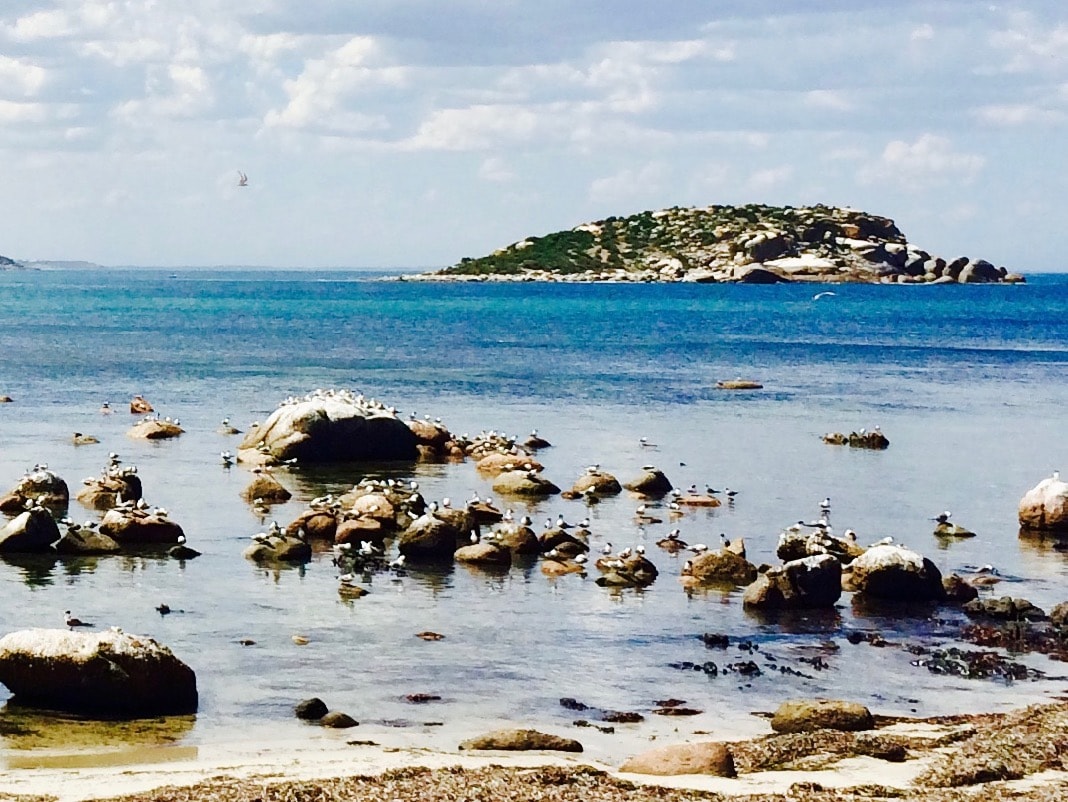 You can find them on the mainland during the breeding season, close to The Bluff.
Thousands of the seabirds have also nested on Wright Island, the small islet in the distance.
This is the largest breeding colony in the Fleurieu Peninsula. At the time I saw them, nesting was supposed to finish around mid-March.
You shouldn't get too close to the seabirds. They did have a sign asking people not to disturb the seabirds, but you can still see them from a safe enough distance away.
Just don't take an unleashed dog with you.
10. Visit the nearby town of Port Elliot
You can walk to Port Elliot from Victor Harbor for free, though you may get tired if you walk there and back from Victor Harbor.
The distance from Victor Harbor to Port Elliot is 6.3 km (3.9 miles).
One great option is to take the cockle steam train to Port Elliot. I caught the train to Port Elliot and rode my bike back into Victor Harbor.
This is the only time I suggest paying for something in this list of free things to do in Victor Harbor.
If you're fit, you can probably easily ride there and back. However, I found riding one way was perfect for me.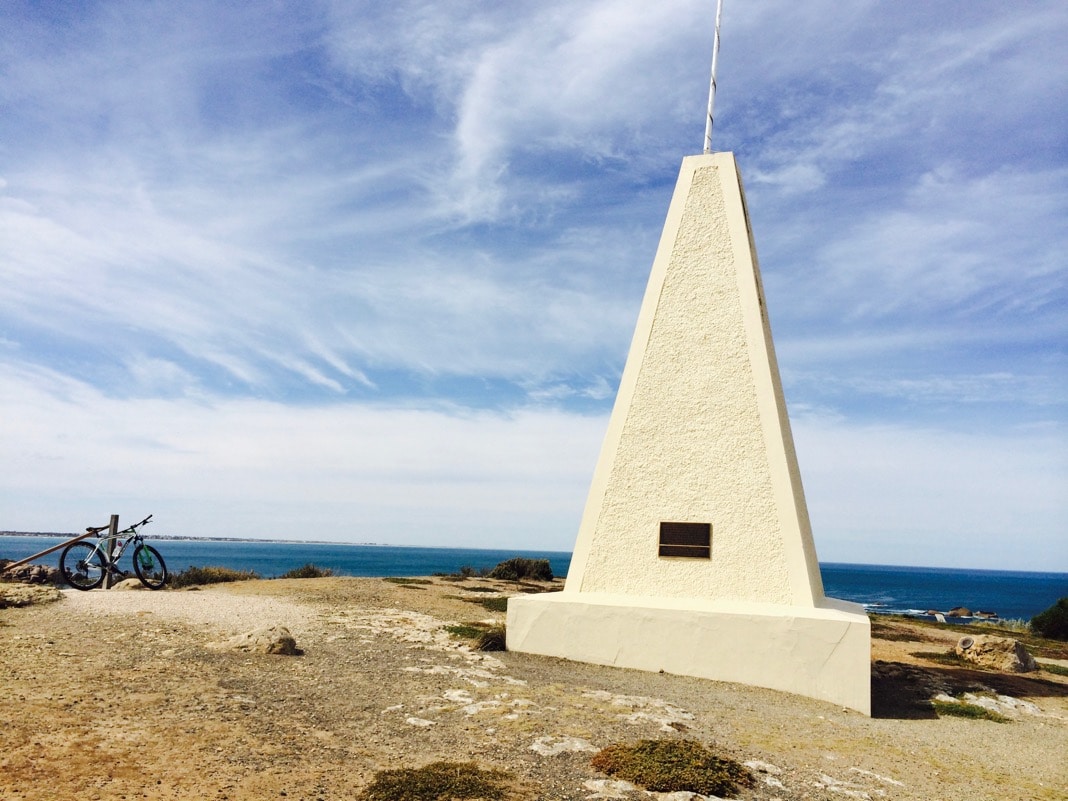 Port Elliot is a great place to go for a swim. In summer, you will see many people jumping off the Port Elliot jetty into the water below. The place has a fantastic beach vibe.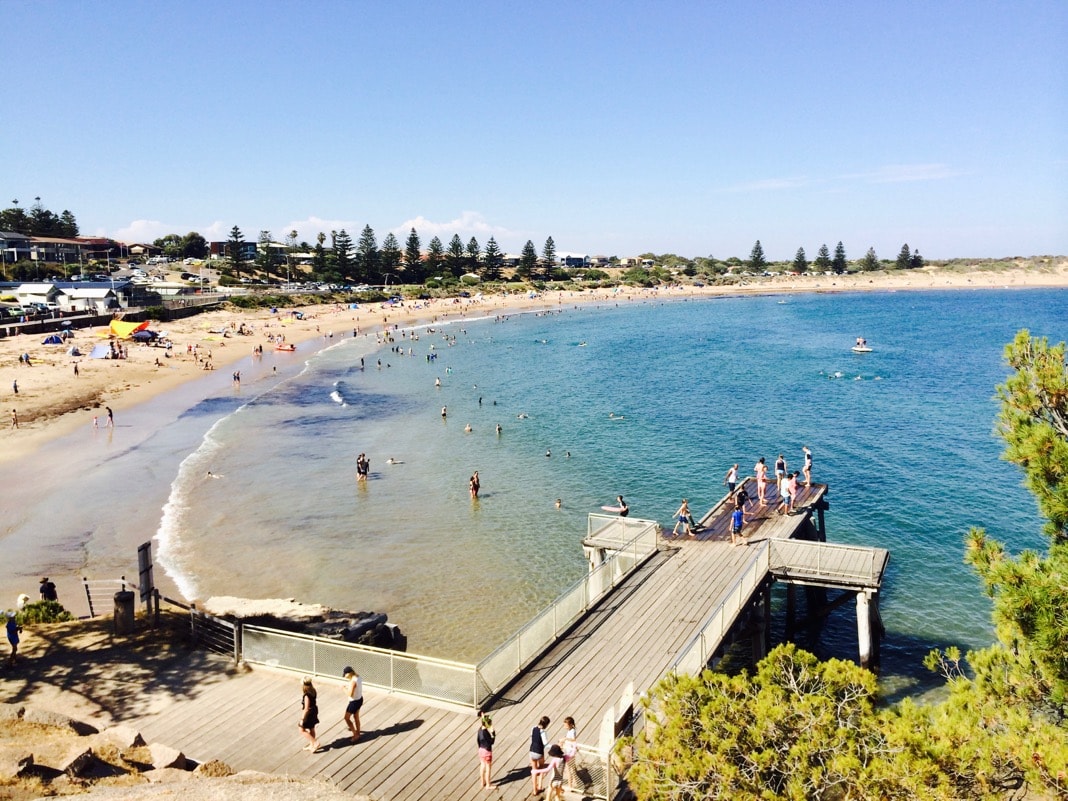 You can also visit Port Elliot with your own vehicle.
Port Elliot deserves a half-a-day visit, best in the afternoon, so keep this in mind if it is your first time visiting the Fleurieu Peninsula.
If you only have one day to play with, then I'd say you should visit Port Elliot for a couple of hours at the very least.
Walk down the main street known as The Strand until you reach the obelisk (pyramid). Then walk down to the Port Elliot jetty.
If you're there on a sunny day during summer, it will be very memorable.
Where to stay in Victor Harbor
There are plenty of hotels in Victor Harbor to choose from, ranging from excellent hotels to backpacker hostels and everything in between.
Search here for Victor Harbor hotels.
A few recommendations include McCracken Country Club, Anchorage Seafront Hotel, or Apollon Motor Inn.
If you're a backpacker, consider staying at Grosvenor Hotel (Hostel) or Port Elliot Beach House YCA Hostel.
Victor Harbor travel tips and things to know
I want to mention that visiting Victor Harbor on the weekend is the way to go.
Just make sure it isn't when Schoolies week is on (from mid-November over three weeks) when hordes of final year students descend on the town to celebrate the end of their secondary education.
The other thing I thoroughly recommend is to visit Victor Harbor during summer.
Victor Harbor comes alive in summer, so try and visit at that time of year. In Australia, that's generally between December and February. The shoulder months are also good.
The seaside town of Victor Harbor can often feel desolate on weekdays. If you like that sort of thing, nice and quiet, then this could be the perfect time for you to visit.
Have you visited Victor Harbor? Do you have any other recommendations of free things to do in Victor Harbor?
Share your recommendations or thoughts in the comments below.
Pin it … Share it