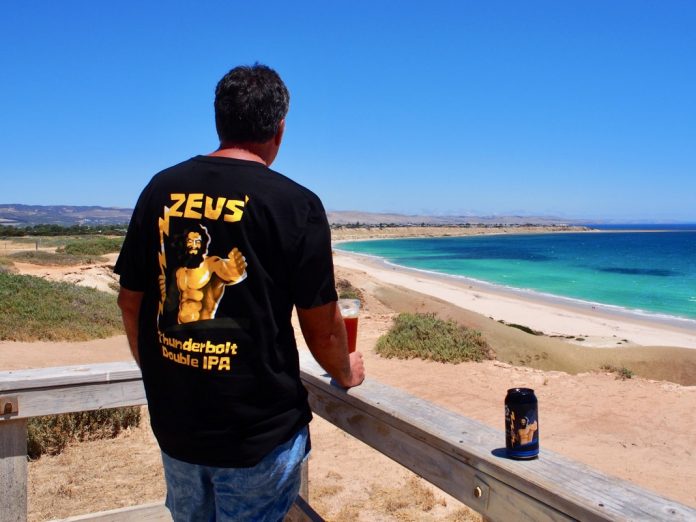 The best beers in Australia would probably include beers like James Boag, Carlton Draught, Victoria Bitter, Coopers Pale Ale, or XXXX Gold.
But what if I told you that an Australian beer company produces excellent quality craft beers associated with Greek mythology.
That means you get two things, great tasting beer and your Greek mythology fix, all in one beer can.
Many Greek mythology-based brands can be found around the world, and soon you will see a beer brand in Australia that is just as awesome as many of those.
The beer company I'm talking about is Helios Brewing.
Best Beers in Australia – Helios Brewing
A tremendous Australian beer brand like Helios Brewing makes choosing the best beers in Australia relatively straightforward.
That's because the beer company has named their beers after Greek Gods, like Zeus, Poseidon, and Hades.
Helios Brewing has numerous beers with names associated with Greek mythology.
For instance, one of their beers is called Medusa, after the snake-haired Gorgon.
Helios Brewing Company even gets its name from Helios, the sun god.
What is extra special is that they even use the power of the sun to make their beers.
So you can see that Helios Brewing takes Greek mythology pretty seriously.
For this reason, I can confidently say that one of the best beers in Australia has to exist in this list of twelve beers.
After tasting these beers, I do have my favorites. However, a few of the beers weren't to my taste on the flip side.
I'll reveal my favorite beers from Helios Brewing and those that I didn't like as much, mainly due to personal preferences.
So let's take a look at the beers from Helios Brewing, an Australian company making incredible beers.
Before starting, a strange thing happened to me when tasting one of these beers.
I may have received a sign from a deity telling me something.
Find out which God or Goddess gave me the sign. You can read about it under one of the beers.
1. Zeus – Helios Brewing
Zeus is a classic beer!
To name a beer after Zeus means that it has to be pretty special, and it truly is.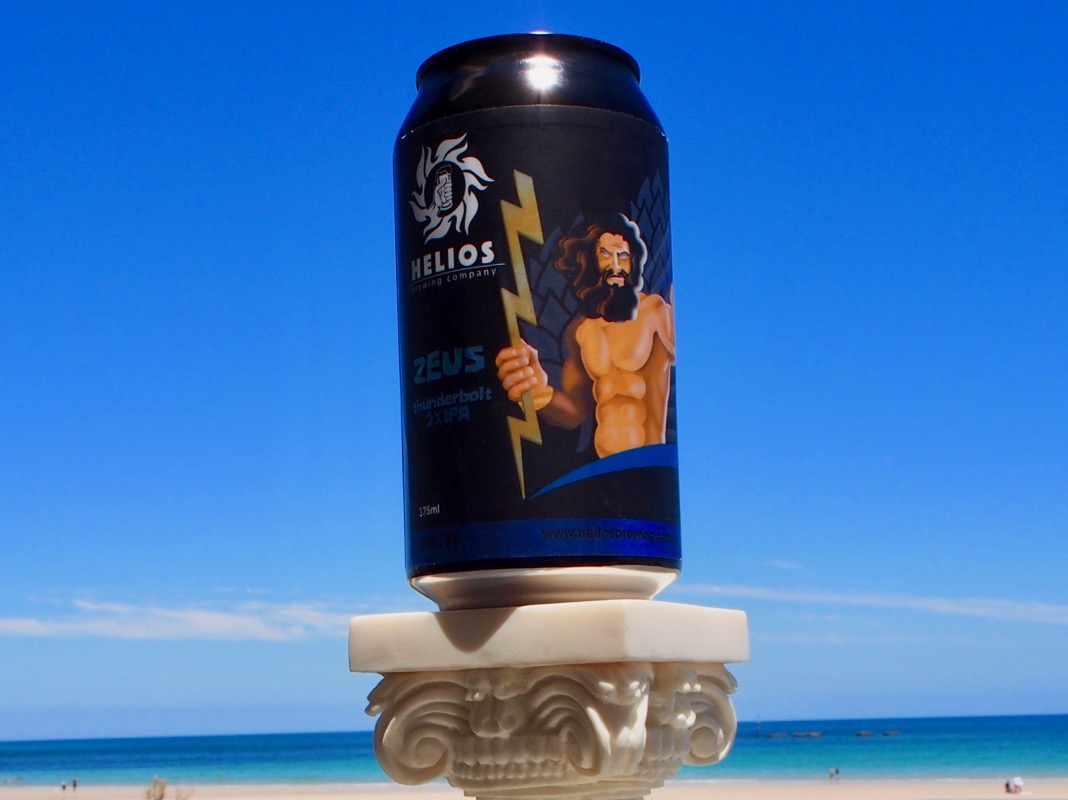 Drinking a can of Zeus gives you a powerful feeling as if you are supporting Zeus.
2. Poseidon – Helios Brewing
Poseidon Pale Ale is a very refreshing beer to drink.
Enjoying a Poseidon Pale Ale on a hot summer's day is a great choice to make.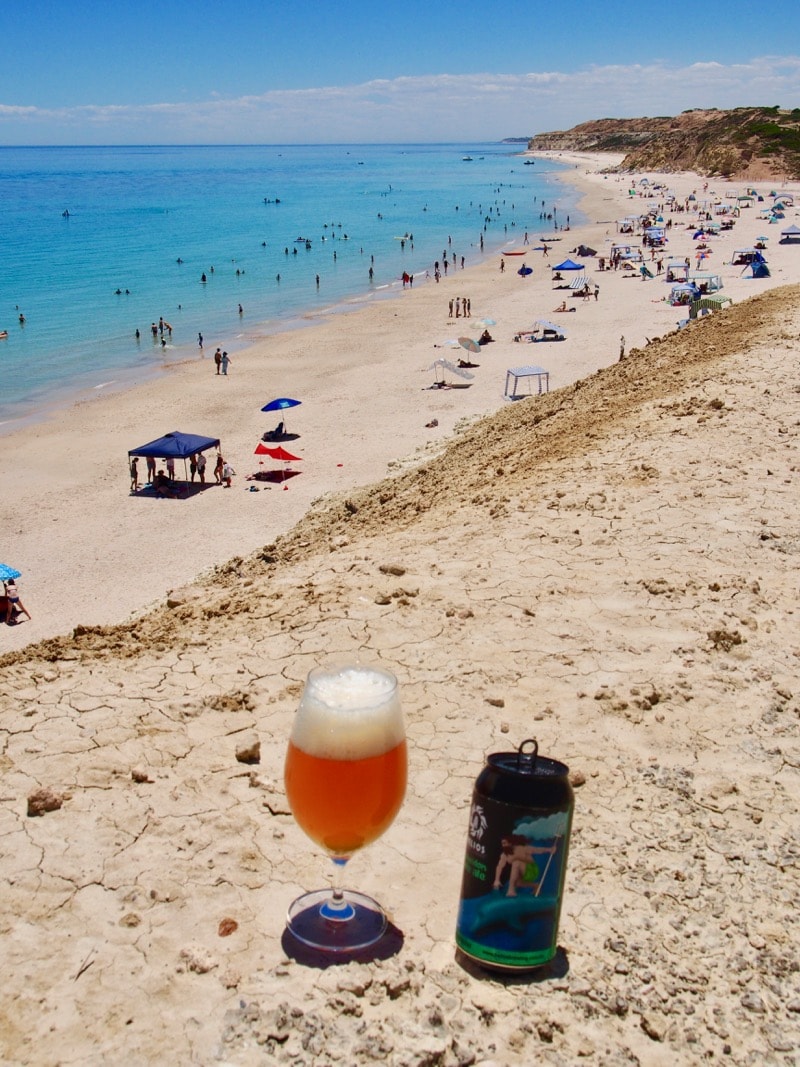 I liked the taste of Poseidon beer very much.
Out of all of the beers I have tasted from Helios Brewing, this one would have to make it in the top 3.
For this reason, I think Poseidon beer would have to be a contender as being one of the best beers in Australia.
And what about that beer can design, with Poseidon riding on the back of a dolphin? It's awesome!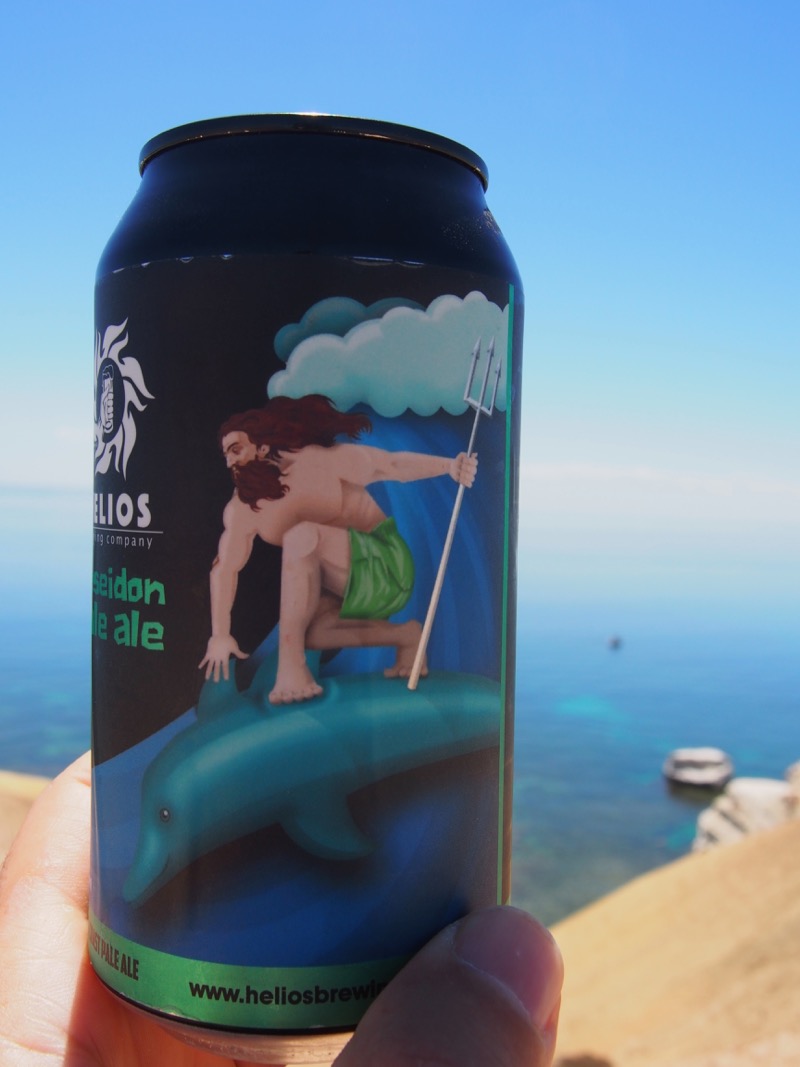 I'd say that even Poseidon, God of the sea, would love this beer can design.
3. Hades Bitter Chocolate Stout 
Tasting Hades surprised me from my very first sip of the beer.
Only later, after I looked more closely at the label, did I notice chocolate included in the beer's name, Hade's Bitter Chocolate Stout.
I knew there had to be some added flavor to the beer, but I couldn't pinpoint it.
My taste buds first told me that it had a flat coke soft drink aftertaste.
It has a hint of chocolate taste and coffee aroma, giving it a unique flavor.
Hade's beer is different in a good way.
4. Cerberus Beer
Cerberus has to be my least favorite beer on this list, which shows you the best beers in Australia like Zeus from Helios Brewing.
It has an extremely strong taste, so Cerberus is not my cup of tea.
I'd stay well away from Cerberus, but the beer does have its fans.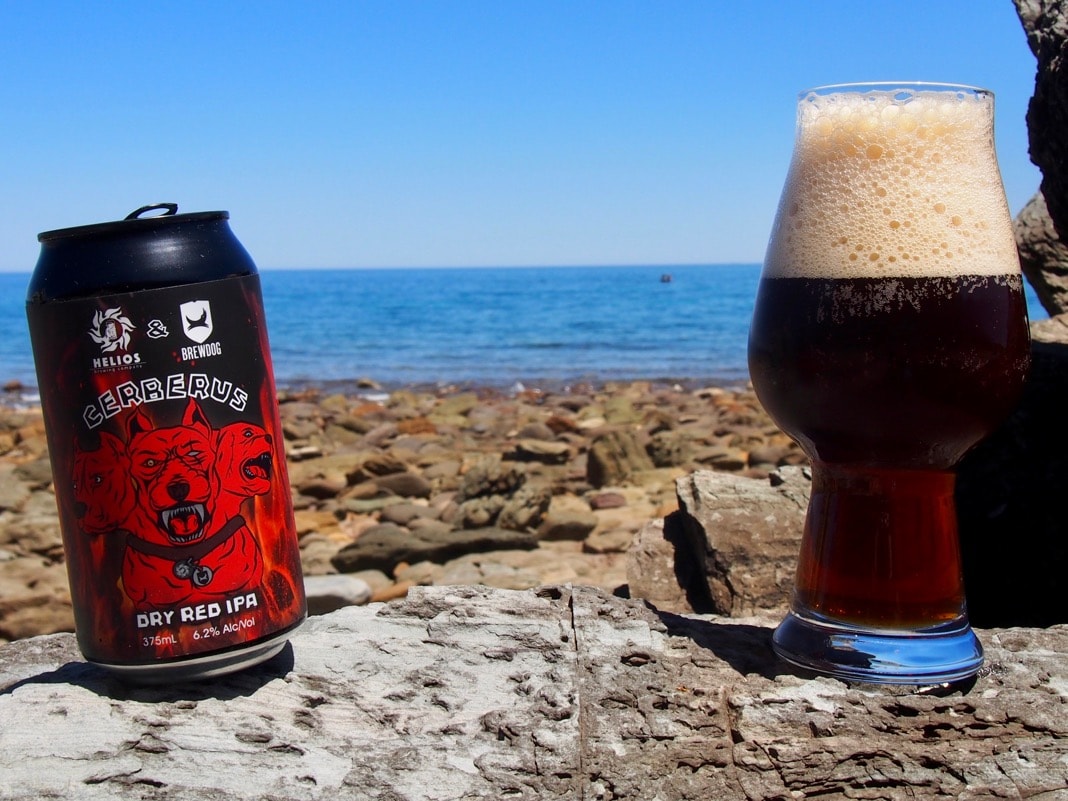 To me, the beer has that strong Guinness type of flavor.
If you love Irish beers like Guinness, you may enjoy drinking Cerberus dry red IPA, but it's not something I would enjoy drinking.
5. The Goddess
Believe it or not, a Goddess gave me a sign when I went to the beach with this beer can.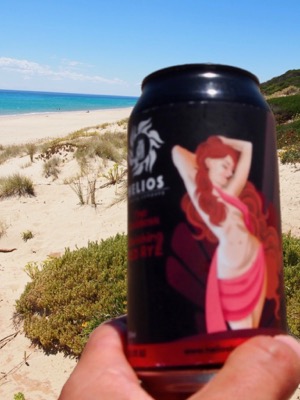 It happened at Maslin Beach, the very first nude beach in Australia.
And no, I didn't have all of my clothing off at the time, so don't get too excited about it.
Most of Maslin Beach is actually for people who wear clothes/bathers.
But there is a remote section of the beach on the southern side reserved for nude sunbathers and swimmers. I've never been there.
I went to the northern side of Maslin Beach, which is where people wear bathers.
Maslin Beach has to be one of the best beaches in the Fleurieu Peninsula.
Hardly anyone was around when I went there. I also walked for quite a long distance along the beach to find an even more isolated spot.
I started taking photos of The Goddess beer can and a glass of beer from The Goddess, side by side on the sand, at the water's edge.
Time must have flown by quite quickly. Before I knew it, I saw this red rubber ball rolling past very close to my blue beach towel.
I looked up, and then I saw a guy walking his dog along the beach approaching me.
The dogman
The guy soon looks at me and says something like, what's that you're drinking, mate?
At the time, I thought the beer was called Aphrodite or Venus.
I didn't want to say that to him, so I said the first thing that came to my mind, which was "nothing."
He then asked me if I was drinking a particular type of drink, which didn't ring a bell.
Then he comes right over to me and has a close look at the can, then goes, "no, it isn't."
And then he sprints off down the beach.
I went for a swim after that. Later on, he came back.
So what does he do? He throws the red ball right over my towel so that the dog can run over it.
Luckily the dog didn't break my sunglasses.
Only a Goddess could have arranged that. The only problem is that I don't know which Goddess.
6. Medusa Beer
Medusa has a Guinness-like flavor, but in this case, I enjoyed it for some reason.
I prefer drinking pale ales, but I wouldn't turn down a Medusa.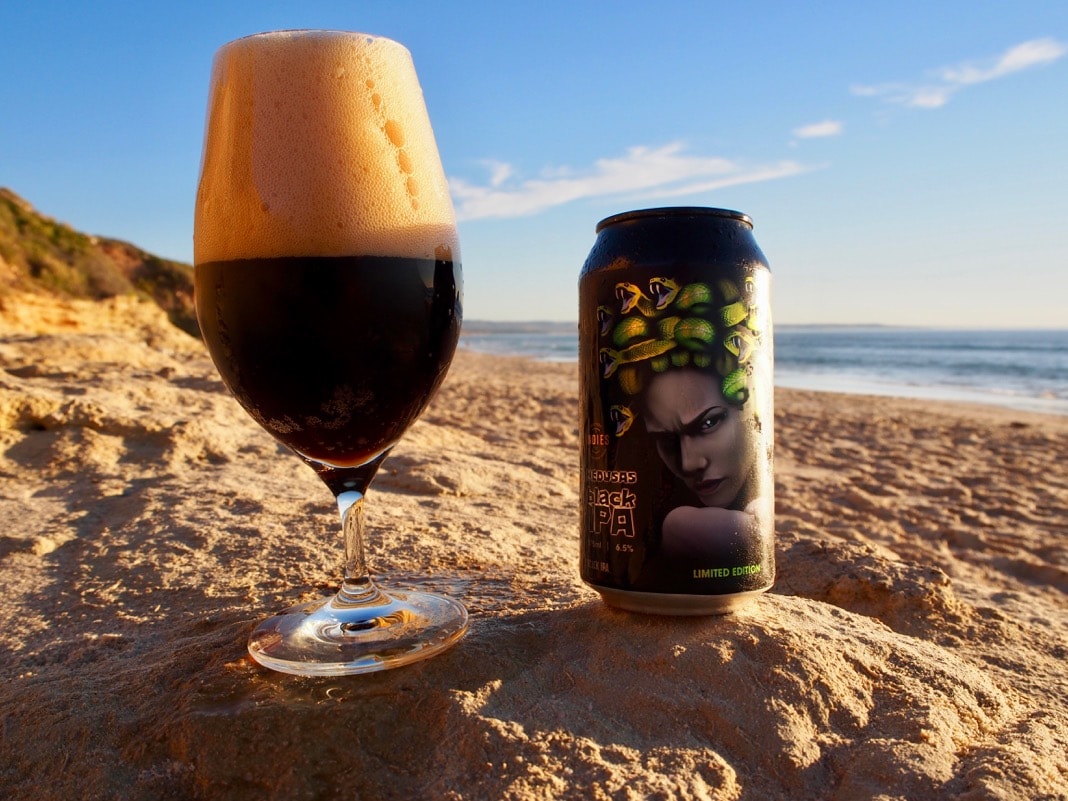 7. Helios Brewing Classic Series
Would the Helios Brewing classic series make it into the best beers in Australia?
Probably not, but it's still a great beer to drink.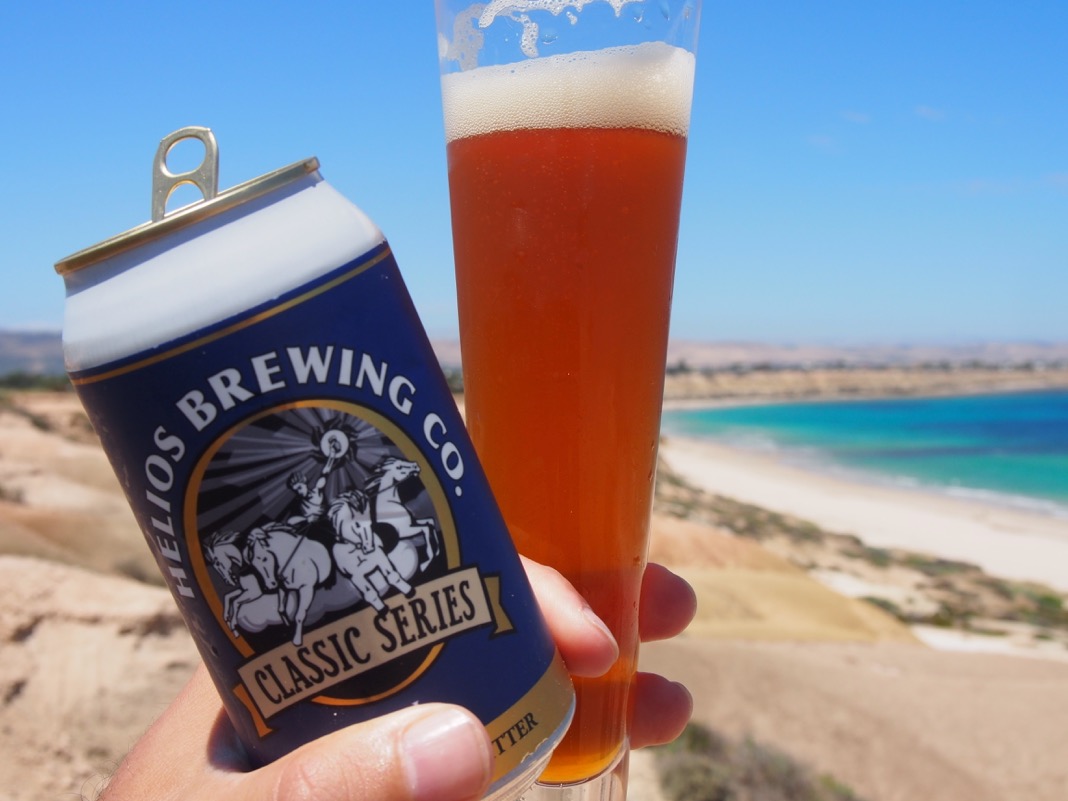 8. Kronos – Dark Strong Ale
Here's another beer not to my taste—Kronos, one of the mighty Titans.
It's just too dark for my liking.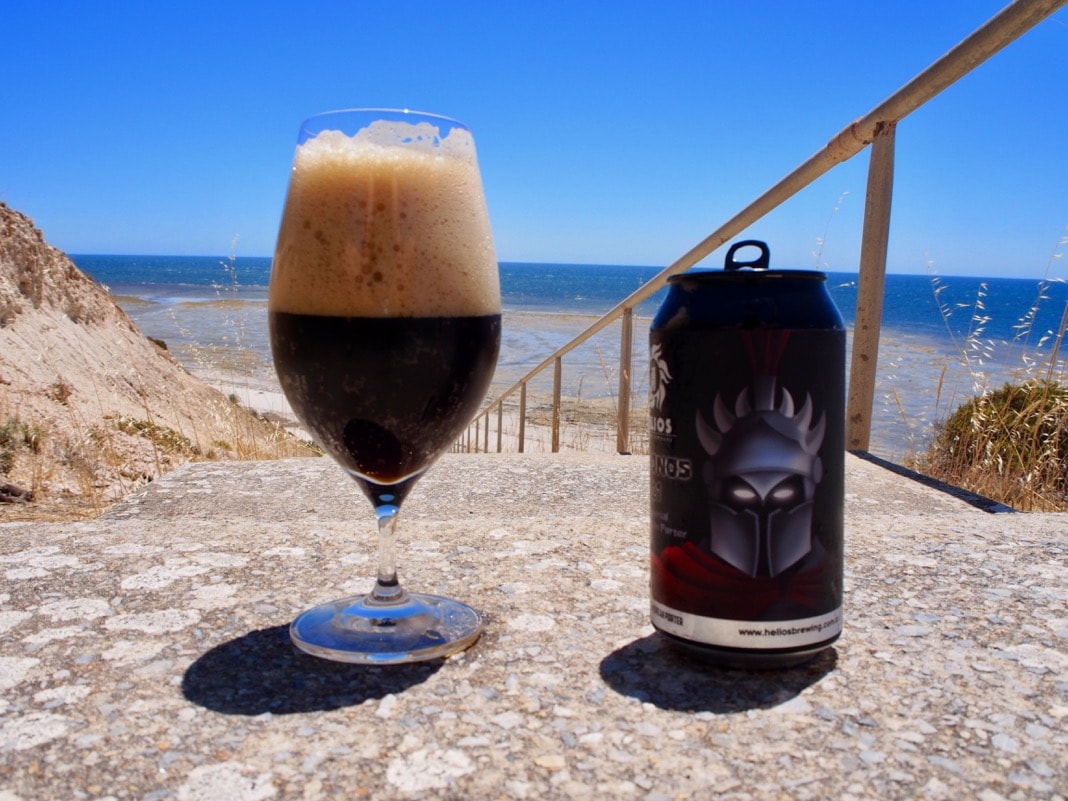 9. Icarus Beer
Icarus is a great beer, in my opinion. I have to say that this beer is excellent.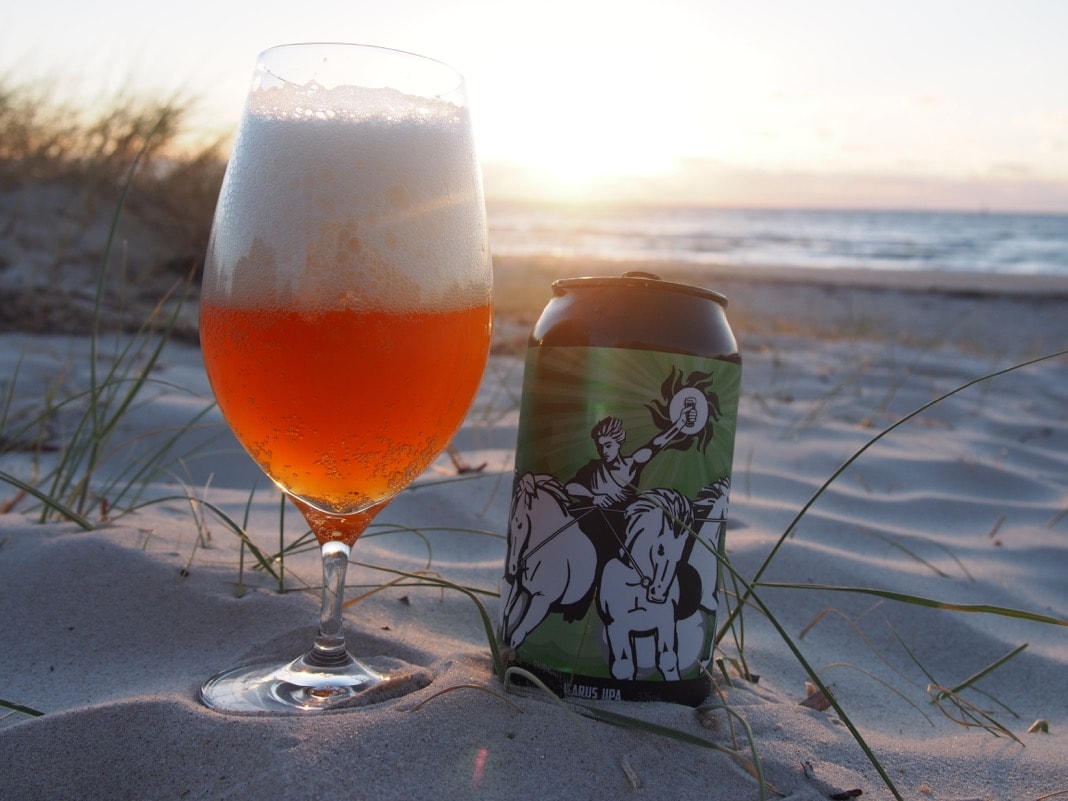 10. Cyclops IPA
Cyclops is not the best beer in Australia, but it has one awe-inspiring beer can design.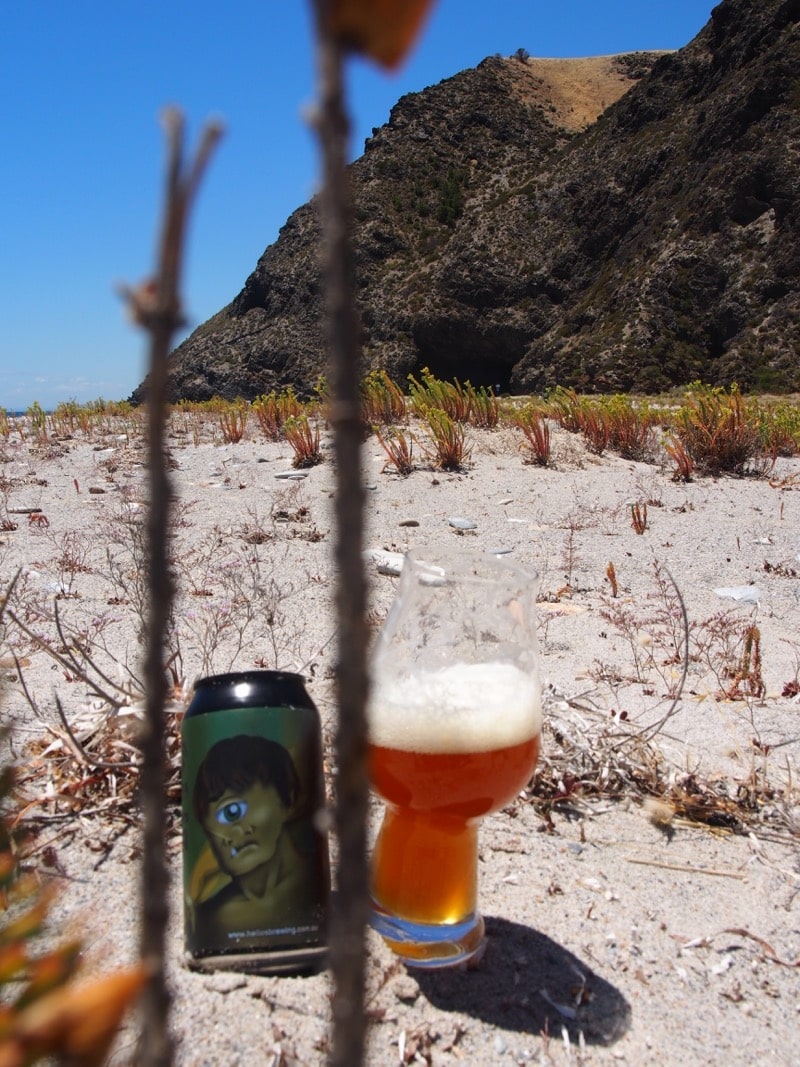 The one-eyed giant appeared in The Odyssey.
Here are some great movies based on The Odyssey if you want to see one well-known Cyclops for yourself.
11. Midas Beer
Some beer drinkers probably think that Midas is gold.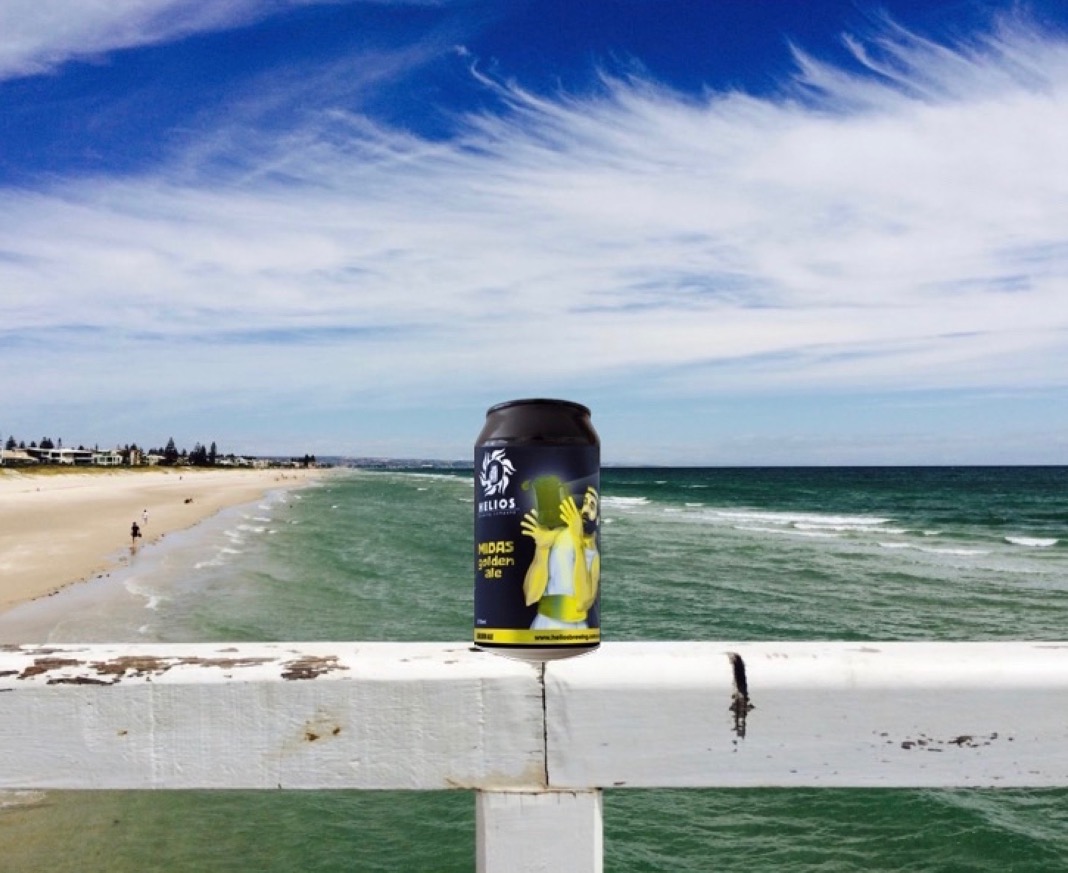 12. Heracles Beer
I originally completed this post without Heracles beer, as Helios Brewing only released Heracles beer in late January 2022.
A can of Heracles beer (more commonly known as Hercules) made its way to me soon after.
It seems fitting that Heracles sits at the number 12 spot in this list of best beers in Australia like Zeus.
Heracles is the son of Zeus who accomplished 12 famous labors of Heracles (Hercules) according to Greek mythology.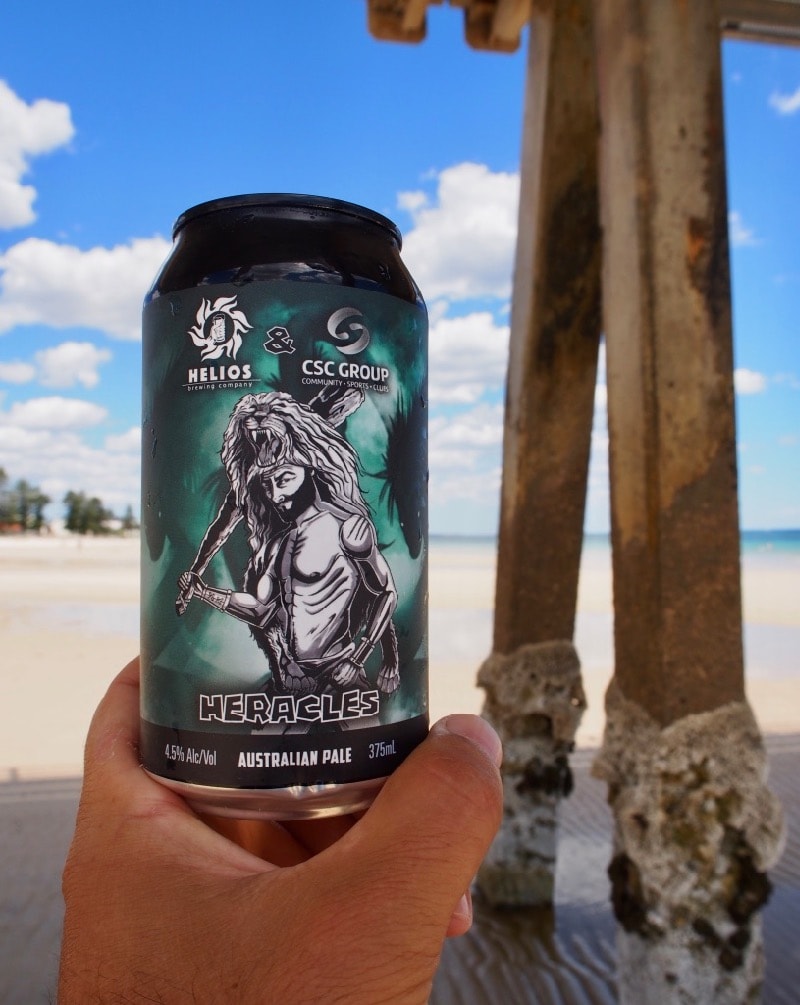 From my very first taste of drinking Heracles Australian Pale, I picked up on a very slight pineapple type taste to the beer.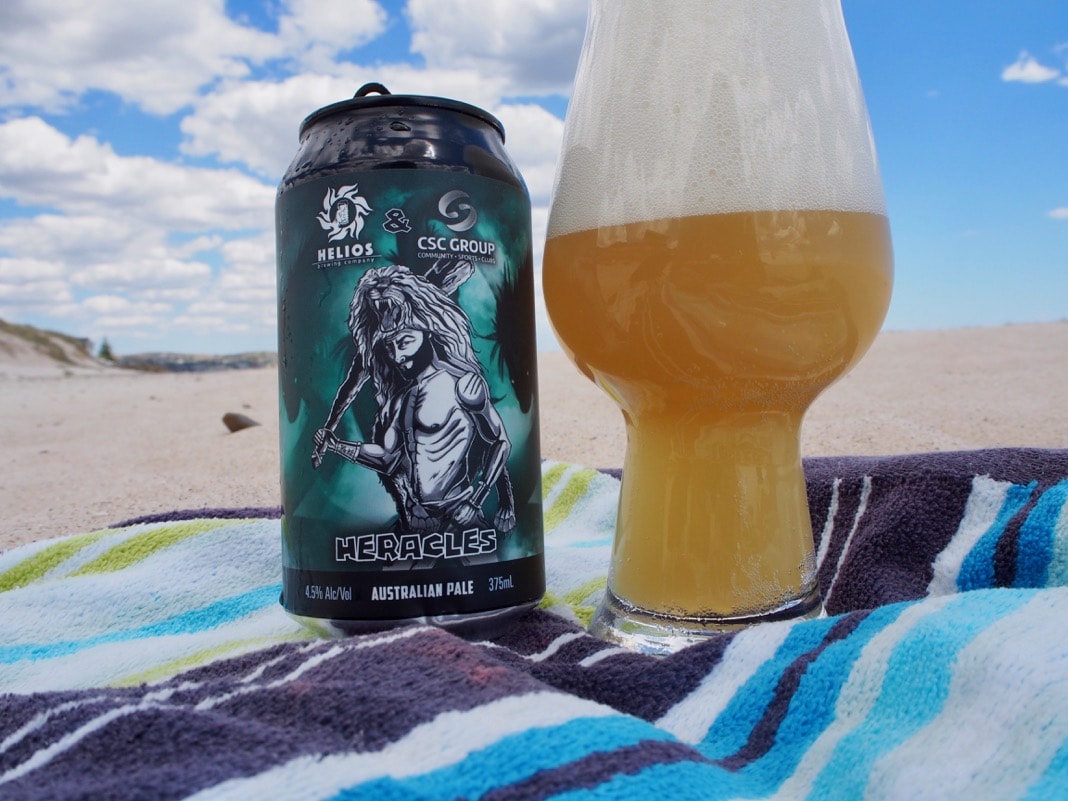 Later on, I learned that Heracles beer does have ingredients giving the beer a hint of aroma and flavor from plush nectarine, mango, and passionfruit.
If you enjoy drinking pale ales, I'm sure you'll enjoy a can of Heracles beer from Helios Brewing. Also, here's another great beer can from Helios Brewing with top artwork.
Best Helios Brewing Beer
If I had to choose my favorite beer from Helios Brewing, I'd most likely pick Zeus or Poseidon.
It is difficult to choose the top beer in this list of best beers in Australia from Helios Brewing.
To pick the best beer and choose my favorite, I'd have to taste one beer after the other.
From this list of beers, I also really enjoyed drinking Icarus beer.
The beauty about Helios Brewing is that they continually add great beers based on Greek mythology to their range.
They also sell out of product, so you never know what beers will be available at any time.
Check them out. You can taste Helios Brewing beers by ordering their beers online via the Helios Brewing shop. The craft brewer ships around the world.
You can also visit Helios Brewing in Brisbane, Australia.
Pin it … Share it