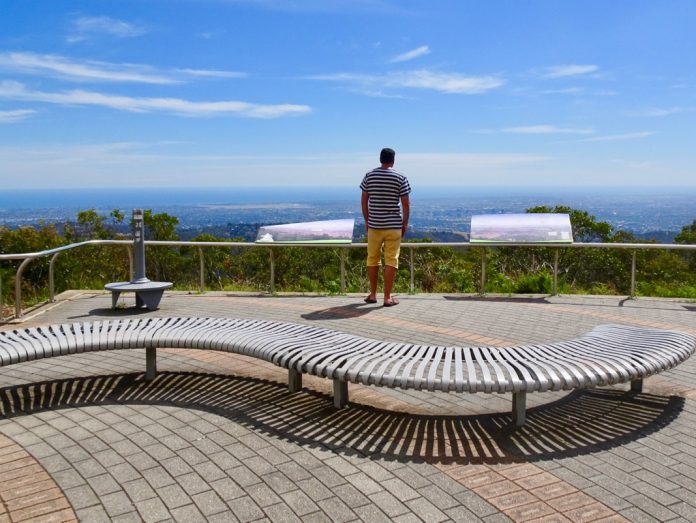 There are plenty of things to do in the Adelaide Hills that attract locals and tourists alike—especially on the weekend.
The Adelaide Hills could easily pass off as the English countryside in certain places.
One of the biggest surprises is that this fabulous destination is situated in the driest continent on Earth (apart from Antarctica) in Australia. More precisely, South Australia.
There are lots of green rolling hills in the Adelaide Hills, great hikes to go on, English-style gardens to wander through, charming towns to explore, and so much more to see and do—not to mention the delicious food.
Here are what I believe to be the best attractions in the Adelaide Hills. These are the key places to visit should you ever find yourself in this beautiful part of the world.
If you do go, one tip is to try and visit the Adelaide Hills on the weekend. Because it will be way more lively at that time, but don't let that stop you from visiting at other times.
So, where are the best places to visit in the Adelaide Hills? Well, to begin with, you could start with one of Adelaide's best scenic lookouts.
1. Mt Lofty Summit Lookout
Mount Lofty Summit gives you some of the best views over Adelaide.
You will also find a cafe in a space-age-looking building, shaped like a flying saucer, where you can get your coffee fix. The scones with jam and cream are good too if you want a sweet snack.
It's a great way to begin a visit to the Adelaide Hills since Mount Lofty summit offers excellent views across Adelaide to York Peninsula.
Or, if you prefer, you could go there when the sun sets for some fantastic views from an elevation of 727 m (2,385 ft).
You will find a visitor center on the summit with loads of information about the Adelaide Hills region.
There is a gift shop there as well, so if you want to buy a soft toy kangaroo or koala, this is where you can find one.
All up, I recommend allowing about half an hour to an hour at Mount Lofty Summit.
Tip: You will have to pay a small fee for parking unless you want to risk a fine. Sometimes you can find a park just inside the road leading to the lookout (just after the main entrance gate). There are about ten free car park spots situated on the right-hand side of the road. They may be hard to get if you go on the weekend, but hopefully, you get lucky. If you get a free park, you can walk a few meters into the forest and walk along a dirt trail to get you to the lookout. It beats walking up the road.
You can also hike from Waterfall Gully to Mount Lofty Summit if you prefer. This hike has to be one of the best hikes in Adelaide, so if you feel like going on a long walk in Adelaide, this is a popular choice to make. Just make sure you bring a bottle of water with you.
2. Hahndorf
The historic German town of Hahndorf would have to be the biggest attraction in the Adelaide Hills, and for a good reason.
When thinking about things to do in the Adelaide Hills, a visit to Hahndorf is hard to beat.
On any given weekend, Hahndorf is always buzzing with people from Adelaide, including tourists from all over the world.
You can do a wide variety of shopping in the main street of Hahndorf, visit interesting art galleries, or do what most people do—find something good to eat.
Spending a lazy afternoon in Hahndorf is always a satisfying experience. You can spend as little as an hour here, or as much as the whole day if you wish.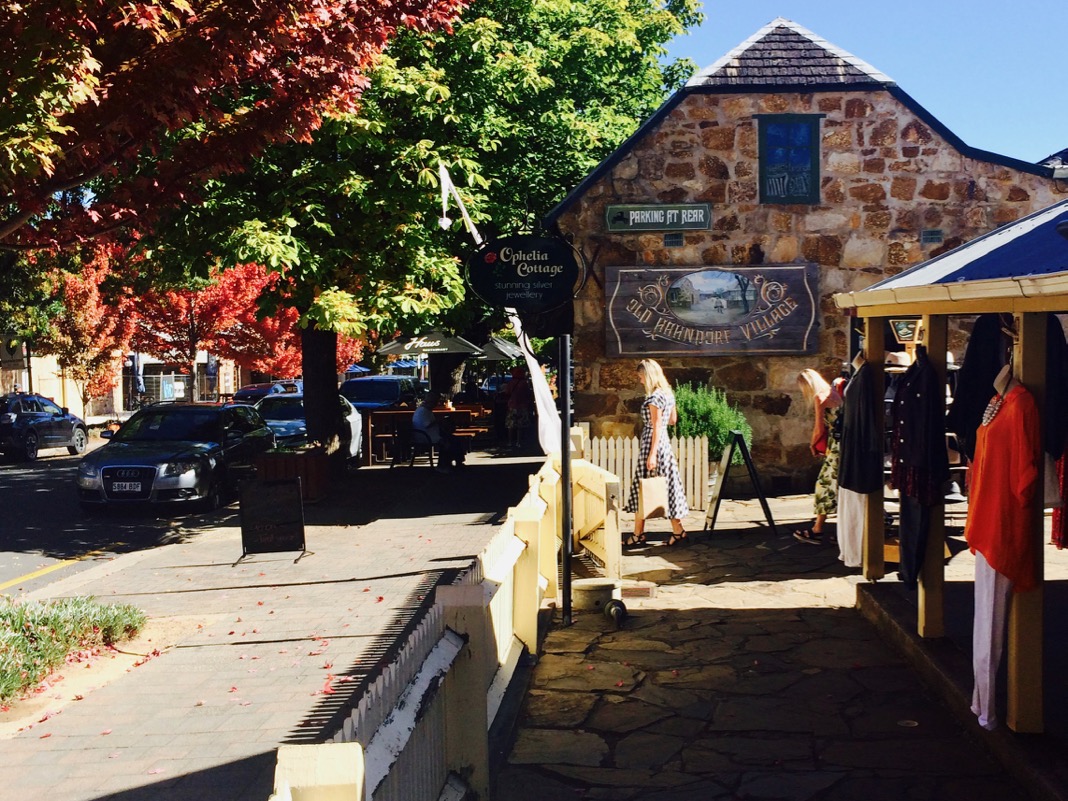 Most shops and pubs are within a 1-2 km (1 mile) stretch on the main street. Therefore, walking one or two laps on either side of the road is a time-worn tradition.
I do not recommend spending the whole day in Hahndorf if you only have one day to play with, mainly because there are other things to do in the Adelaide Hills.
Be aware that you will only be able to squeeze in a few other things in one day if you do visit Hahndorf.
For instance, you could easily visit Mount Lofty Summit in the morning before you visit Hahndorf.
My recommendation is to save Hahndorf for lunch and a great afternoon out.
Eating at places like The Haus or the Hahndorf Inn is a top choice.
Hahndorf has plenty of other places to find something good to eat, including bakeries and even Italian food if you prefer.
3. The Cedars – Hans Heysen
One of the best things to do in the Adelaide Hills for art lovers is to visit The Cedars, which famous Australian Artist Hans Heysen once owned.
Hans Heysen (1877-1968) was a famous Australian artist who lived in this beautiful property not too far away from the main town of Hahndorf.
Today, the house and beautiful grounds are open to the public. It is so worth going for a tour of the place. By doing so, you will get to go inside the main house (below).
I heard a fascinating story inside the house while doing the tour.
Anna Pavlova, a Russian Ballerina, once visited Hans Heysen and saw this beautiful painting called "Zinnias with Autumn Fruit" (which still hangs in The Cedars). She liked the picture so much that she offered Hans Heysen a blank cheque for it.
Hans Heysen refused the offer, saying that the painting was not for sale as he had painted it for his wife.
Later on, he painted a similar still-life, especially for Pavlova, and sent it to her as a gift.
The famed ballerina returned it to him, giving him the reason that if she couldn't have the painting she wanted, she wanted no painting at all.
Grounds at The Cedars
The grounds close to the main house give you that oasis-like feel.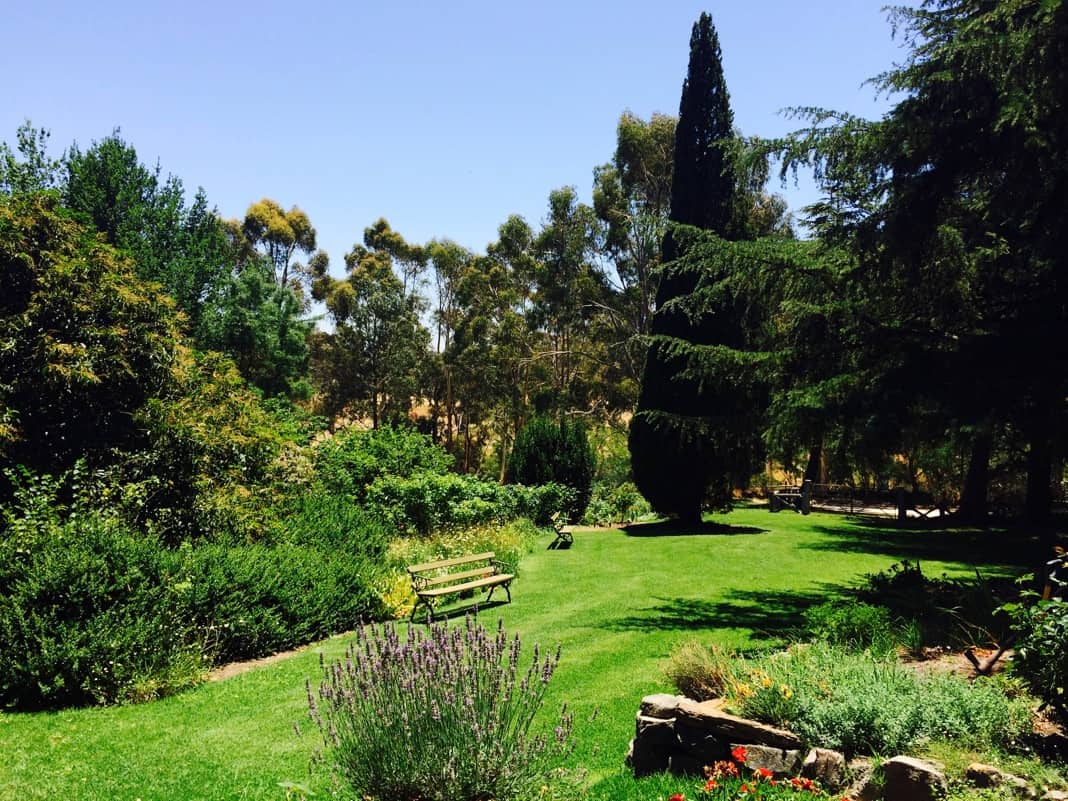 The green lawn is terrific!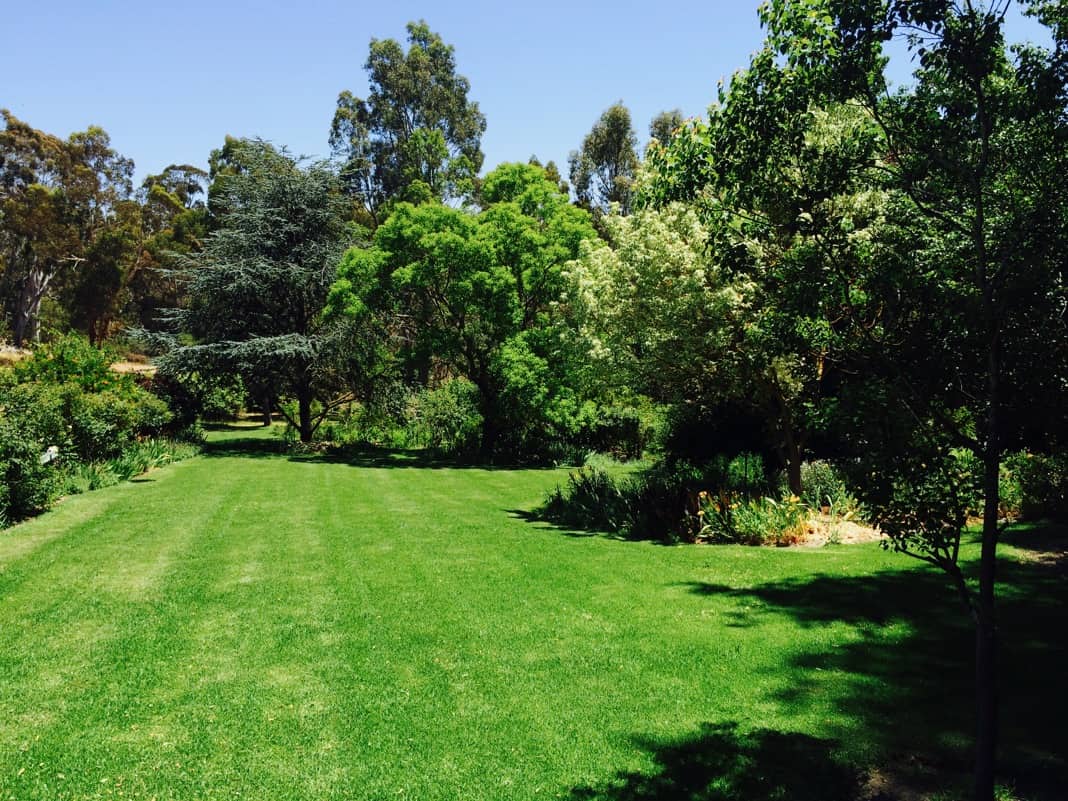 You also get to visit Hans Heysen's tiny Art Studio, located about 200 m from the main house. You can see how dry the landscape is here.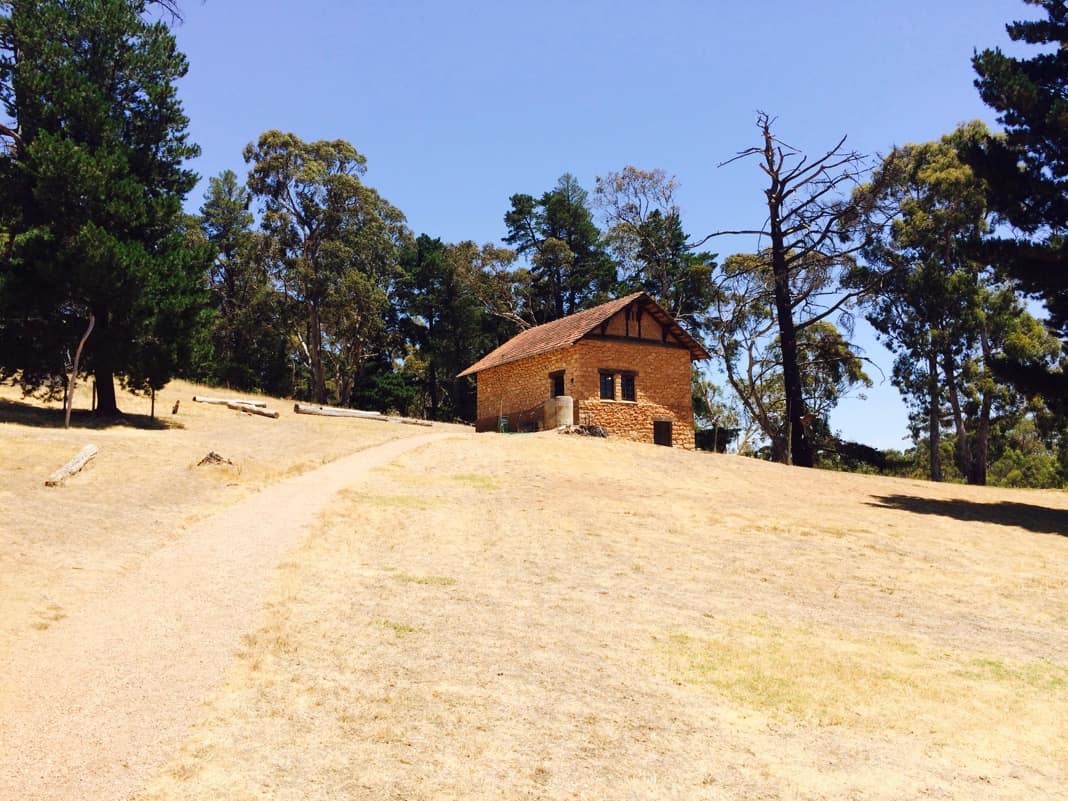 Doing a tour also takes you inside Hans Heysen's small art studio, which gives you a closer look at how he created his paintings. It even contains an unfinished painting.
Hans Heysen loved painting Australian native trees and country-type scenery for those of you who don't know.
You will see plenty of artworks displayed in the gallery, house, and studio, and even in outdoor locations. You also get to see some paintings by his daughter, Nora.
They give you a map of the property when you enter so that you can wander around on your own to some of the more isolated spots on the property.
At this particular spot, I found a print of a Hans Heysen painting on display. It is very similar to the scenery found in the area when he did the original painting.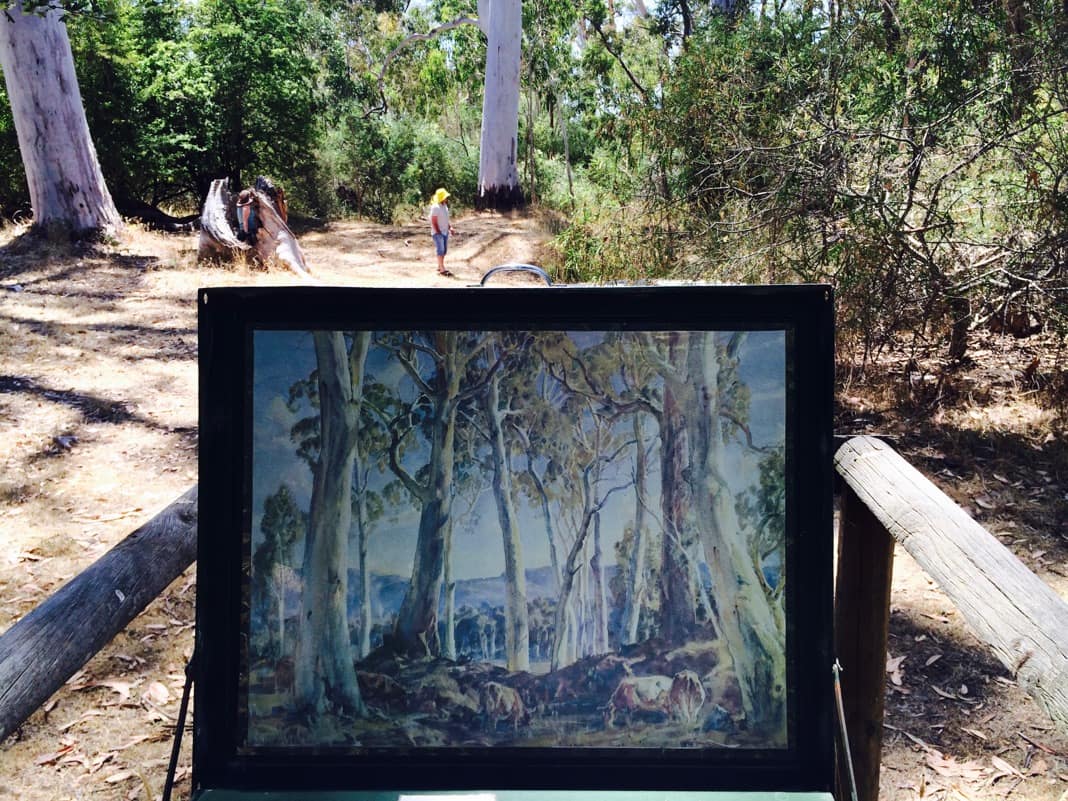 I once had an interesting conversation while visiting the Norman Lindsay Gallery and Museum in the Blue Mountains.
When talking to this lady, I mentioned Hans Heysen and told her that he was the most famous artist in South Australia. She had heard of him, so it just shows how well known he is in Australia.
The Cedars – How long to stay?
I recommend staying for between two to three hours to enjoy your time at The Cedars fully. At the very least, you should stay there for about 90 minutes.
If you don't go for a tour of the house, then all you need is about an hour to wander through the gardens to get some peaceful serenity.
Everyone still has to pay a fee to enter the grounds, even if you don't go for a tour.
The best thing to do in my opinion is to have lunch in Hahndorf. Then, straight after that, visit The Cedars.
Once you've finished with The Cedars, go back to Hahndorf's main street for a walk, some shopping, or whatever you like.
Tip: If you want to have a picnic lunch, The Cedars is hard to beat.
4. Beerenberg Strawberry Farm
Beerenberg Strawberry Farm is not too far away from all of the shops in Hahndorf's main street.
If you drive to Hahndorf via the main expressway, you'll pass it on the left side of the road as you make your way into Hahndorf town.
Strawberry picking time in Beerenberg typically starts from November and goes until April.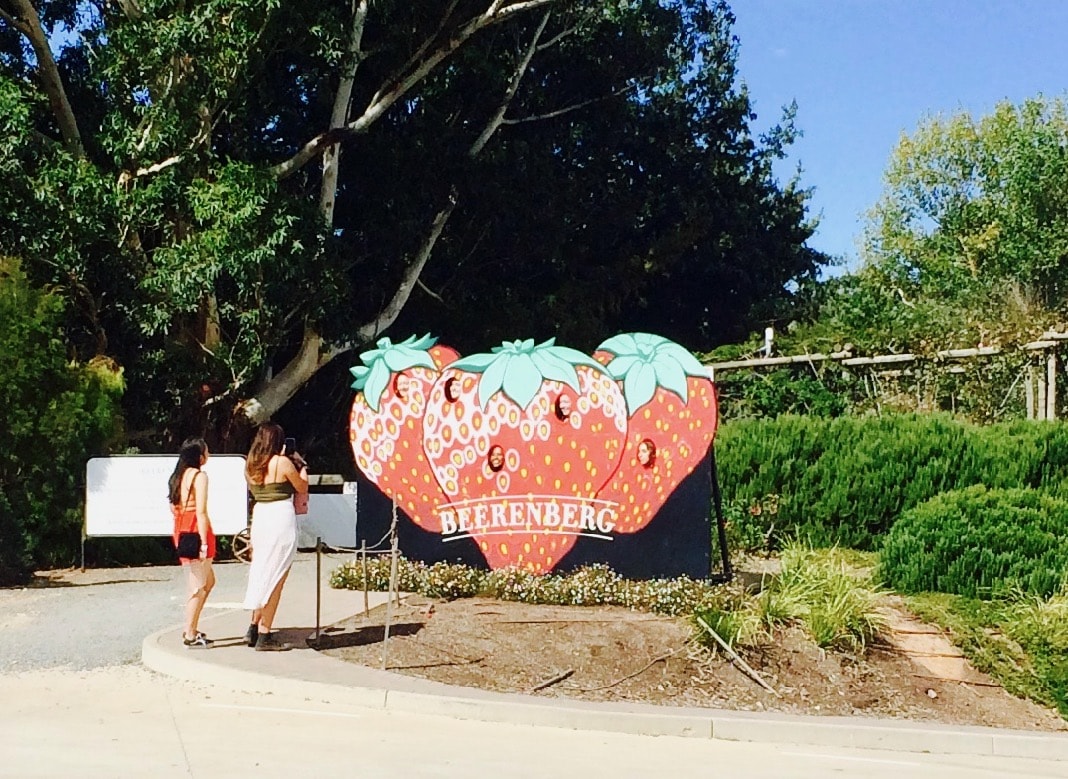 You can even take a picture of yourself or some friends inside some strawberries.
Beerenberg shop has a wide range of food products, including delicious jams and sauces.
So you don't need to put any physical effort into picking your fruit. But I'd say it would have to be a lot more fun!
5. Mount Lofty Botanical Gardens
Mount Lofty Botanic Gardens are beautiful. The main lake in the botanic gardens is in the lower garden. Hopefully, you'll be able to see at least one black swan when you walk around this lake.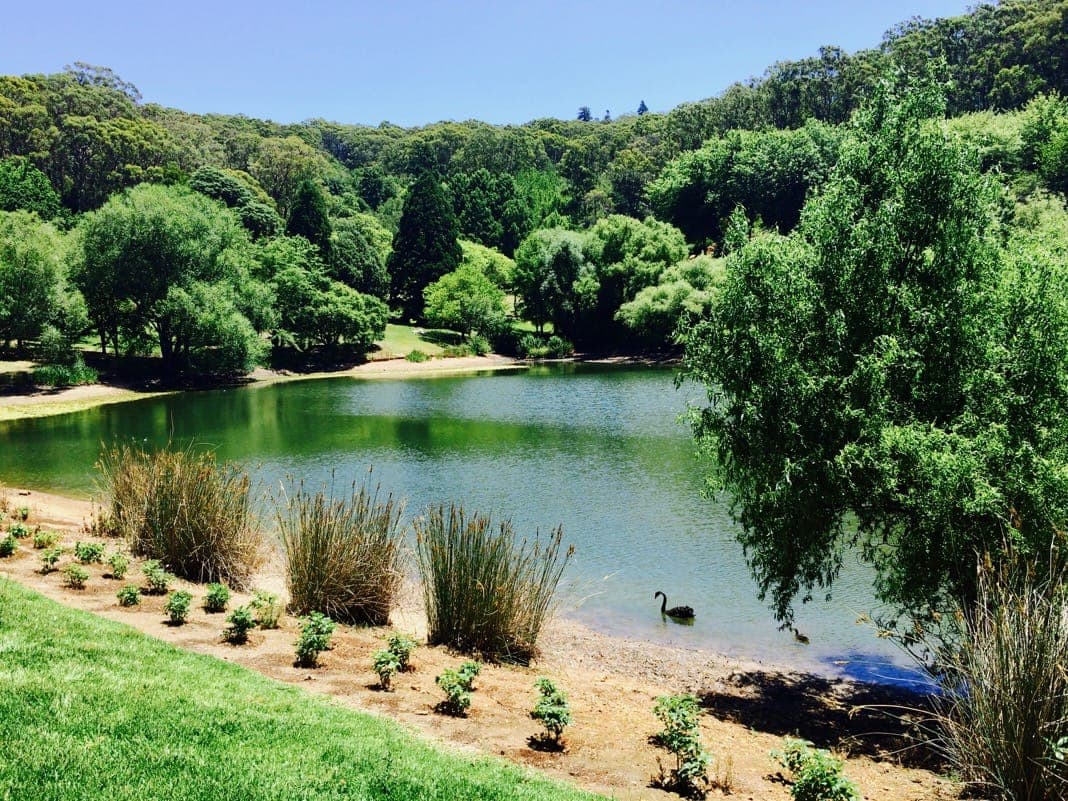 You will pass by this beautiful vision when you walk from the upper garden to the lower garden. I have even seen it used as a wedding venue.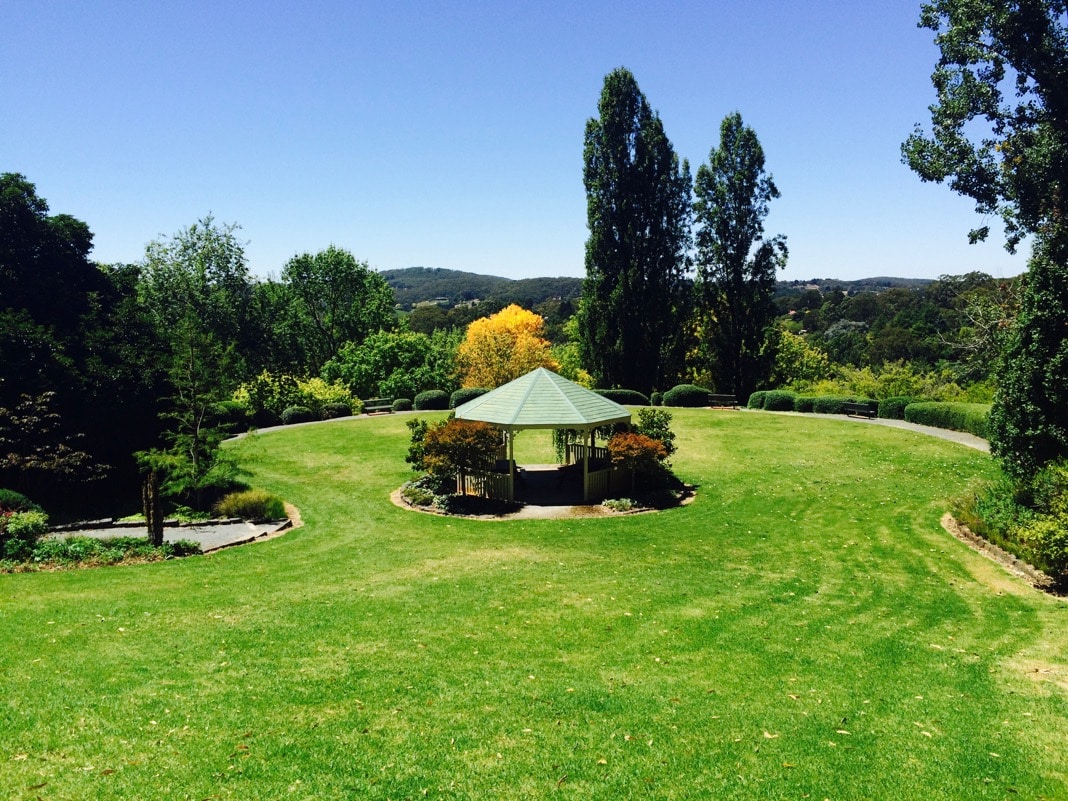 Tip: I used to park in the lower car park, but I discovered a better (more secret) way of visiting this botanic garden. Park your car in the upper Mount Lofty Botanic Garden (closer to Mount Lofty House). Walk down to the lower garden from there. Then, walk along a path in the botanic garden that seems to be taking you to Mount Lofty House.
Eventually, you'll come across a sealed pathway (on the right) that leads you downwards. Take that pathway and follow it down. Then you will be able to reach the main lake in the lower botanic garden via the beautiful setting (above).
6. Mount Lofty House
Mount Lofty House is worth popping into for a look at the garden with its Tuscan water feature.
The views around the corner overlooking the valley are fantastic.
If you want to stay in the Adelaide Hills for a night or two, then Mount Lofty House is a great option to consider.
You don't need to stay in the Adelaide Hills to enjoy your time exploring this beautiful region, because the Adelaide Hills are very close to Adelaide city, but it wouldn't hurt.
You would then get access to a tennis court on the property, so this is the place for you if you like playing tennis.
One day I saw all of these flash sports cars lined up next to the court. I wondered if the cars were for hire.
7. Waterfall Gully
Waterfall Gully would have to be the most beautiful waterfall in the Adelaide Hills.
You can also see the waterfall from the top looking down if you walk up a steep path beside it. It will only take about 10 minutes to reach the top, and it is pretty easy to do.
The first waterfall is about 30 m high. There is also a second smaller waterfall you can walk to that's not too far away from the very top of this first waterfall.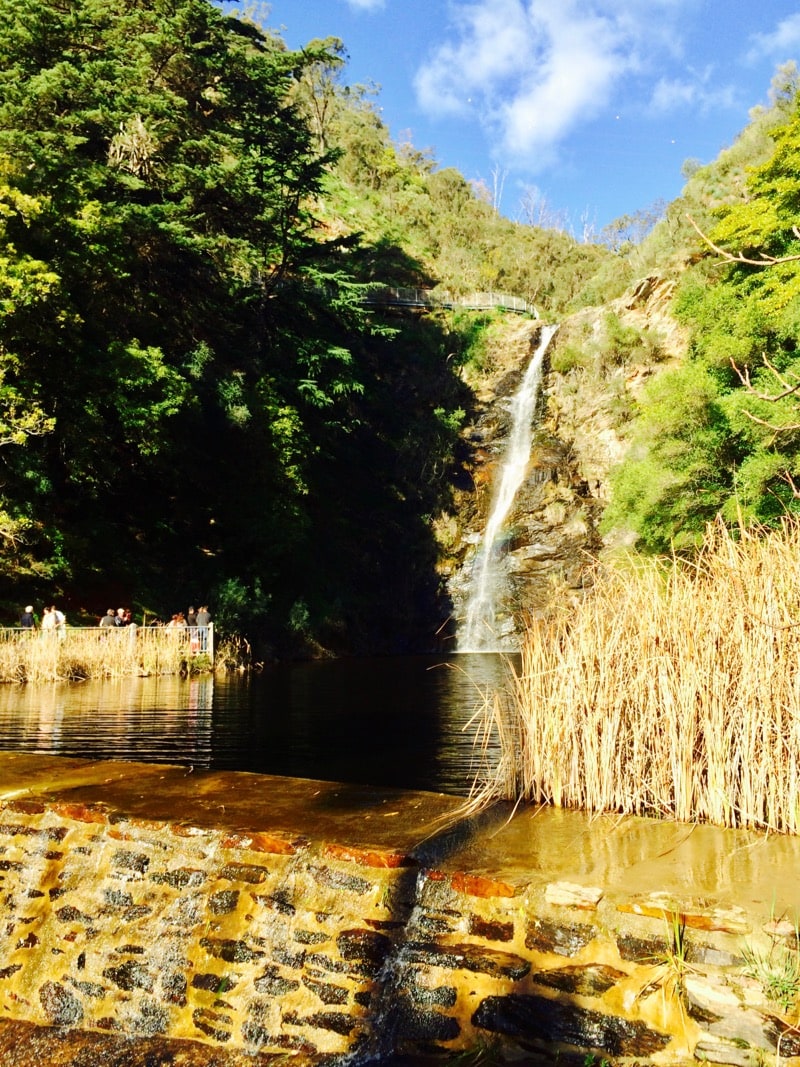 Hike from Waterfall Gully to Mount Lofty Summit
Driving to Mount Lofty summit is the easiest option, but that's nowhere near as fun (or exhausting) as walking there.
When I did this hike, I arrived at Waterfall Gully car park at about 10 am. I made it to the top of Mount Lofty Summit just before noon and stayed there until 12:40 pm. When I walked back, I made it back to my car at 2:20 pm.
So all up, it turned out to be a 4-5 hour hike for me. This timeframe is for someone who dawdles along at a slow pace.
The first waterfall can is in the top left-hand corner of the picture below. The waterfall next to it (in the middle) is known as the second waterfall.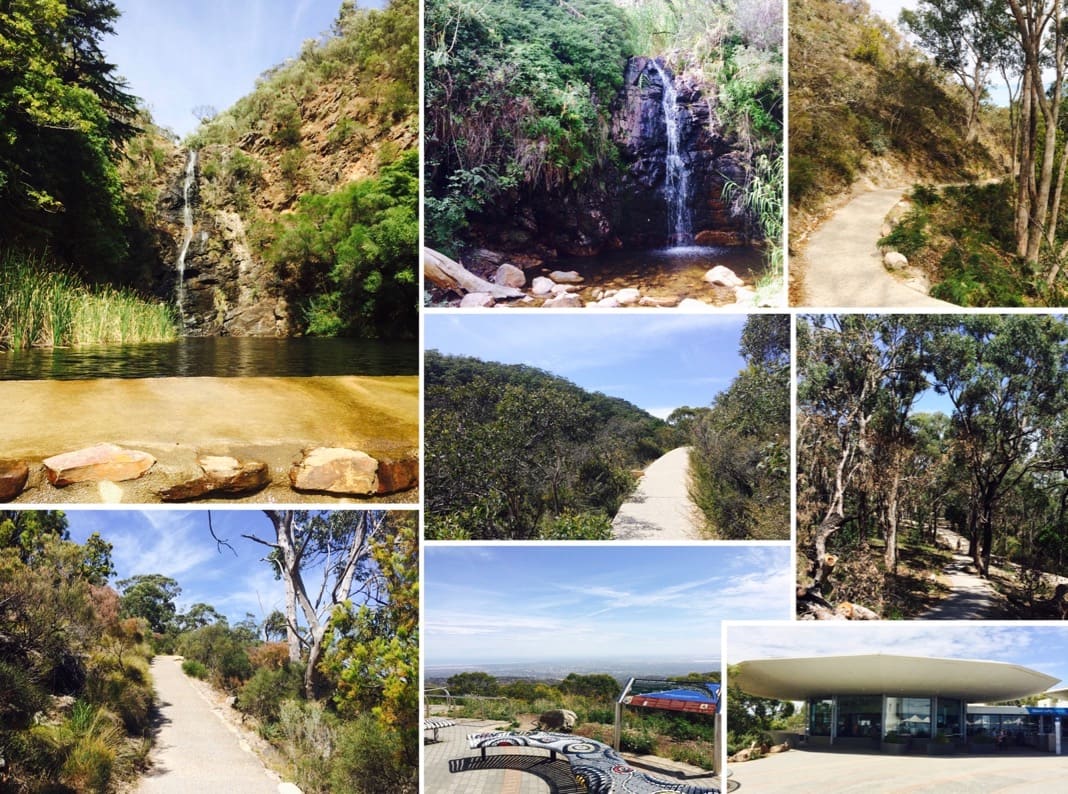 The bottom right-hand corner shows Mount Lofty Summit cafe. You can get a drink and something to eat there if you like.
The other option is to get something to eat or drink at the Waterfall Gully restaurant, Utopia, which is quite close to the first waterfall.
8. Morialta Second Falls
One of Adelaide's biggest secrets would have to be the Three Falls Hike in Morialta Conservation Park.
Most visitors only go and see the first waterfall in Morialta, and that's a big mistake.
It is straightforward to reach the first Morialta waterfall. However, the most spectacular waterfall in the Adelaide Hills, in my opinion, is the second waterfall.
You even get to walk over the second waterfall on a wooden footbridge once you reach it.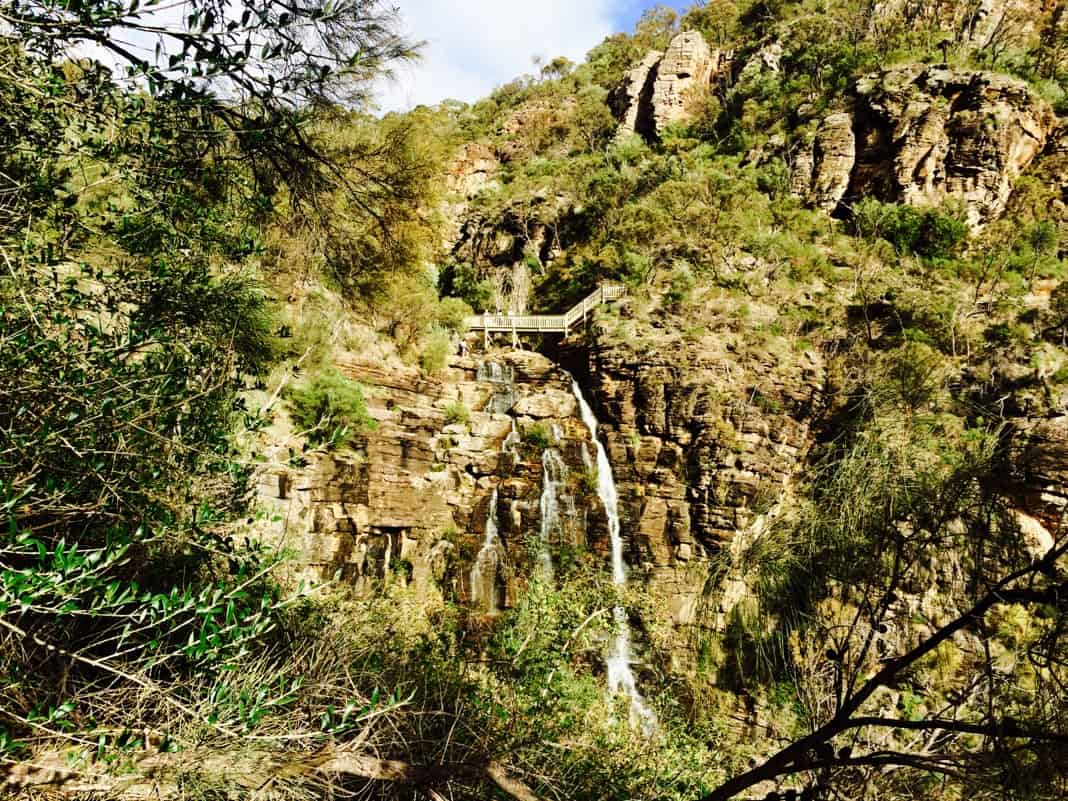 It is the reason why you need to do the Three Falls Hike. You also get a great view of the first waterfall from up high via a slight detour.
By doing this, you get to see the second waterfall and the third waterfall if you wish.
Tip: Make sure you don't miss the Giant's Cave in Morialta Conservation Park while you're there.
9. Carrick Hill
Carrick Hill is a beautiful historical mansion located at the foot of the Adelaide Hills.
It is the former home of Sir Edward 'Bill' Hayward and Lady Ursula Hayward (nee Barr Smith).
Today, visitors can see their private art collection inside the building and other things of interest from a bygone era. Think of this place as the Downton Abbey of Adelaide.
This majestic house, built in 1939, was bequeathed to the state of South Australia, as the Haywards didn't have any children of their own.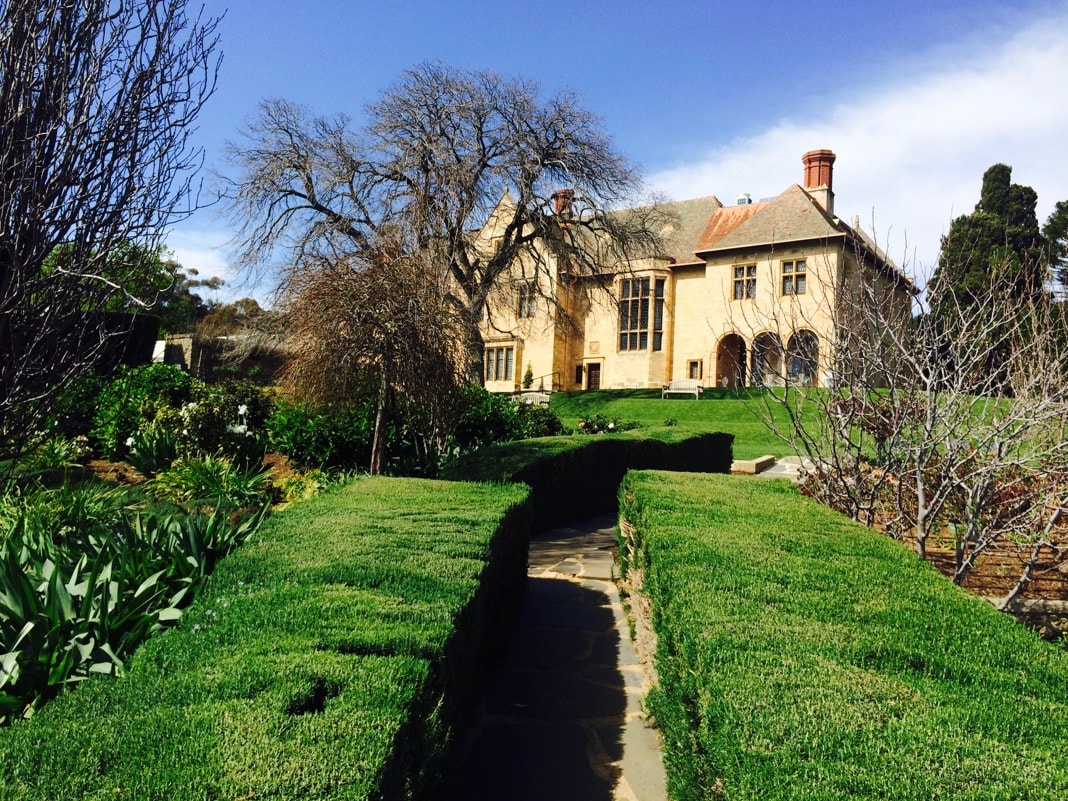 The property has formal gardens with 40-hectare grounds, including 26 hectares of native bushland.
Edward Hayward married well when he wed Ursula Barr Smith. He also had a very distinguished career.
After returning from World War Two, he established the Coca-Cola franchise in South Australia. He also served on various boards, including John Martins, the most well-known department store in Adelaide for many years, and the Bank of Adelaide.
One of his most significant achievements has to be starting the annual Christmas Pageant, which began in 1933.
The pageant is a carnival parade through the city streets, with giant floats delighting young children. Santa Claus is the main star of the event, and everyone waits for him at the end.
Carrick Hill also has The Children's Story Book Trail that most kids would love to visit.
Keep an eye out for Iris flowers in the gardens, which bloom in Spring. I have even seen an Iris flower sign in the garden setting that states: Named after Iris, the Greek goddess of the rainbow, these plants produce flowers in colours across the spectrum from white to almost black.
10. Visit an Adelaide Hills Winery
There are plenty of wineries in the Adelaide Hills to visit.
Hahndorf Hill Winery
Hahndorf Hill Winery is a good option. They even have a chocolate tasting that goes with a particular wine tasting.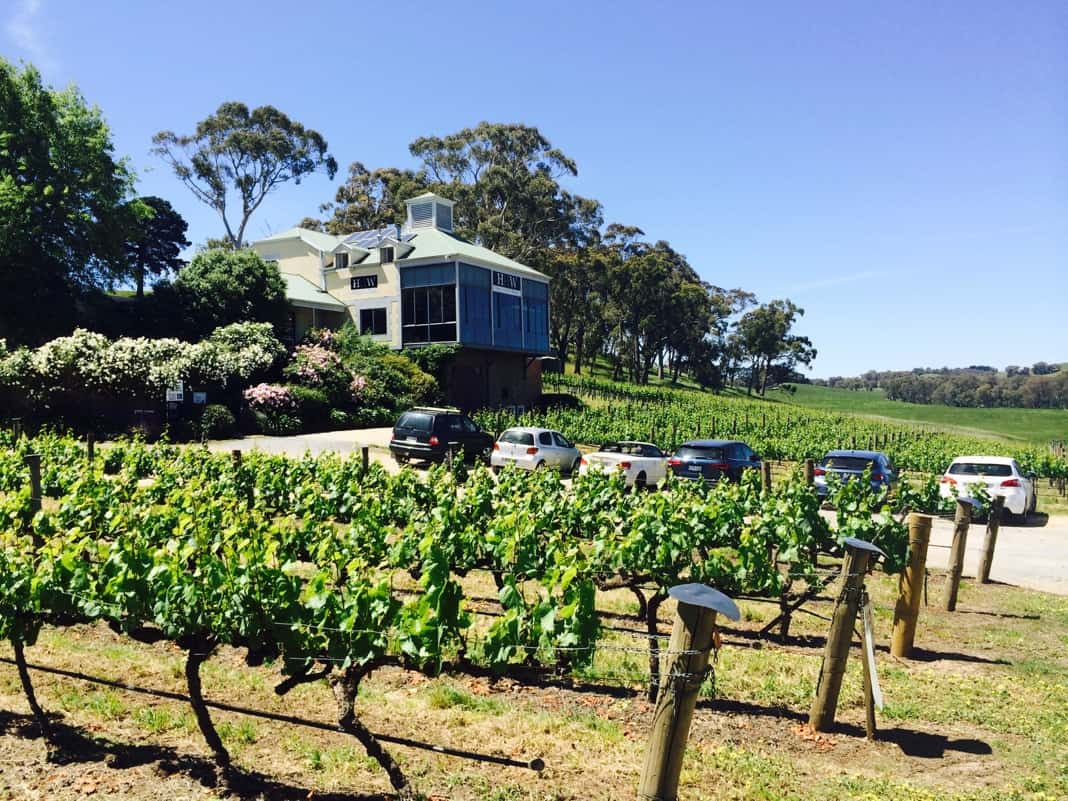 Nepenthe Wines
Visiting Nepenthe in Balhannah is an excellent option if you want to relax on the grass in the open air.
Nepenthe (Ancient Greek: Νηπενθές), is medicine for sorrow. Literally, it is a "drug of forgetfulness" mentioned in ancient Greek literature and Greek mythology.
This one big tree dominates the landscape of Nepenthe. It stands out.
Other top wineries in the Adelaide Hills include Bird in Hand at Woodside, K1, and The Lane Vineyard in Hahndorf.
LOT 100 is a small group of excellent food and craft brewers who have banded together. It's a popular place to visit if you want more choices in one location.
The Adelaide Hills are not as well known as other wine regions relatively close to Adelaide, including the Barossa Valley, Clare Valley, and the McLaren Vale wine region.
However, the best thing about the Adelaide Hills wine region is that you have plenty of other things to do in the Adelaide Hills that you can do before or after visiting a winery.
It's an excellent way to go because, let's face it, once you enter most wineries, you are in another world altogether, and it doesn't matter where you are, so long as the winery is excellent.
11. Lunch or Dinner in the Adelaide Hills
There are plenty of good places to eat in the Adelaide Hills. For example, you could go to a pub such as The Crafers Hotel. From what I've seen of this place, it looks terrific.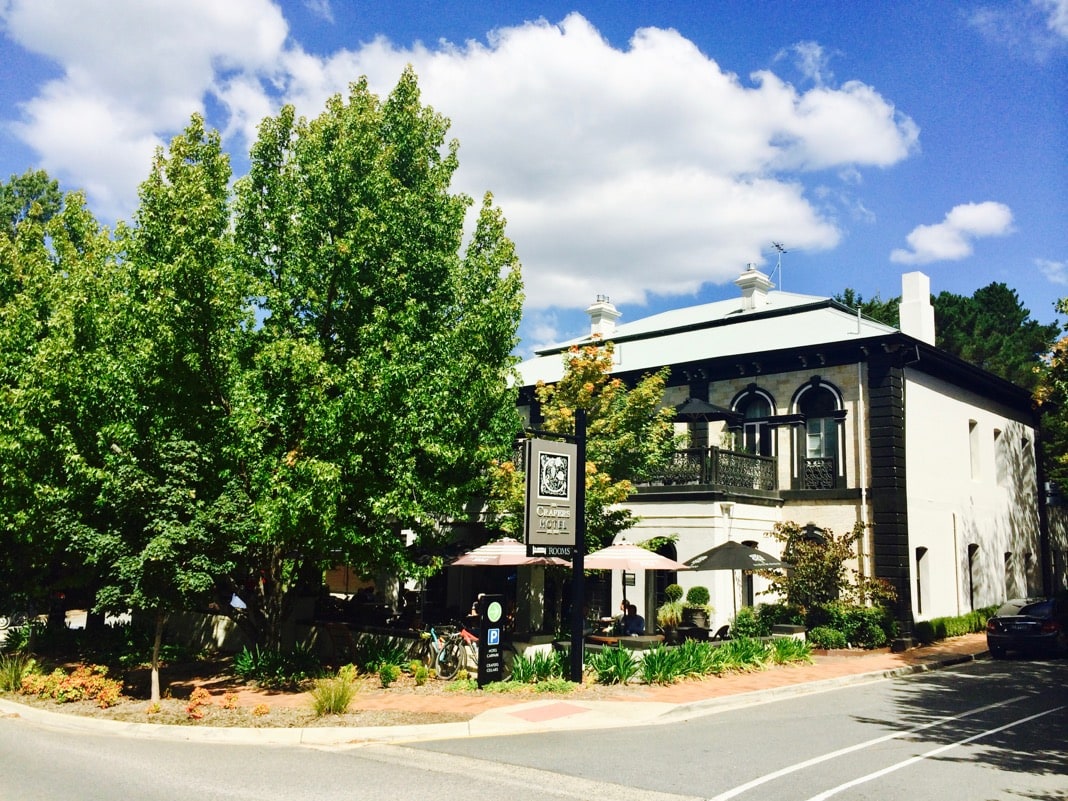 Another top option is the Bridgewater Hotel, which has a giant water wheel that spins next to one side of the building.
Or if you prefer, you could just go to a bakery. The Lobethal Bakery has to be the most talked-about bakery in the Adelaide Hills, and it lives up to the high praise. I can attest to that.
Maybe it's best to save this bakery for something sweet. I highly recommend tasting a strawberry tart, and the coffee is delicious.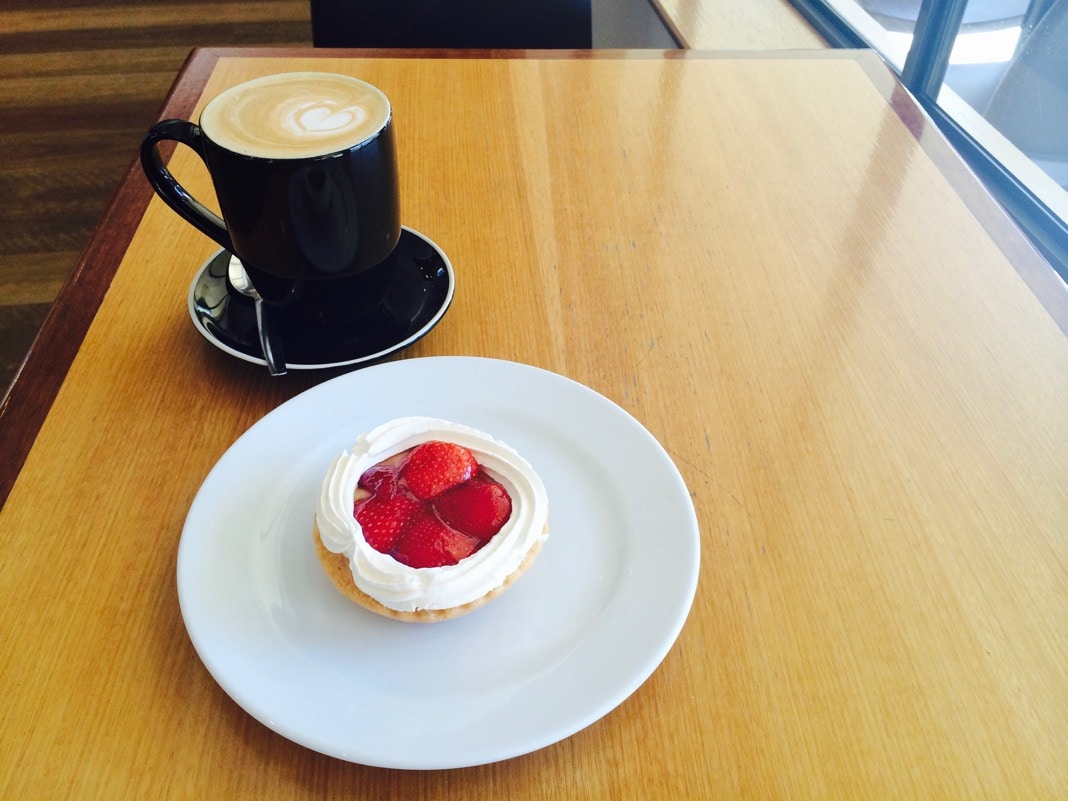 You have so many options to choose from if you want great food in the Adelaide Hills.
Having a meal at a winery is another top thing to do, so your choice won't be easy.
Getting something to eat in Hahndorf is always a safe bet.
12. National Motor Museum
The most beautiful thing about visiting this museum is the drive that takes you there.
Even if you only visit the town of Birdwood without going to the museum, the drive is worth it. Car fanatic may disagree.
The drive starts at the Verdun interchange, just off the Hahndorf exit of the South Eastern Freeway. Then, follow the beautiful Onkaparinga Valley road, passing historic towns like Balhannah, Oakbank, and Woodside.
You then travel to the historic town of Mount Torrens before arriving in Birdwood, home to the National Motor Museum.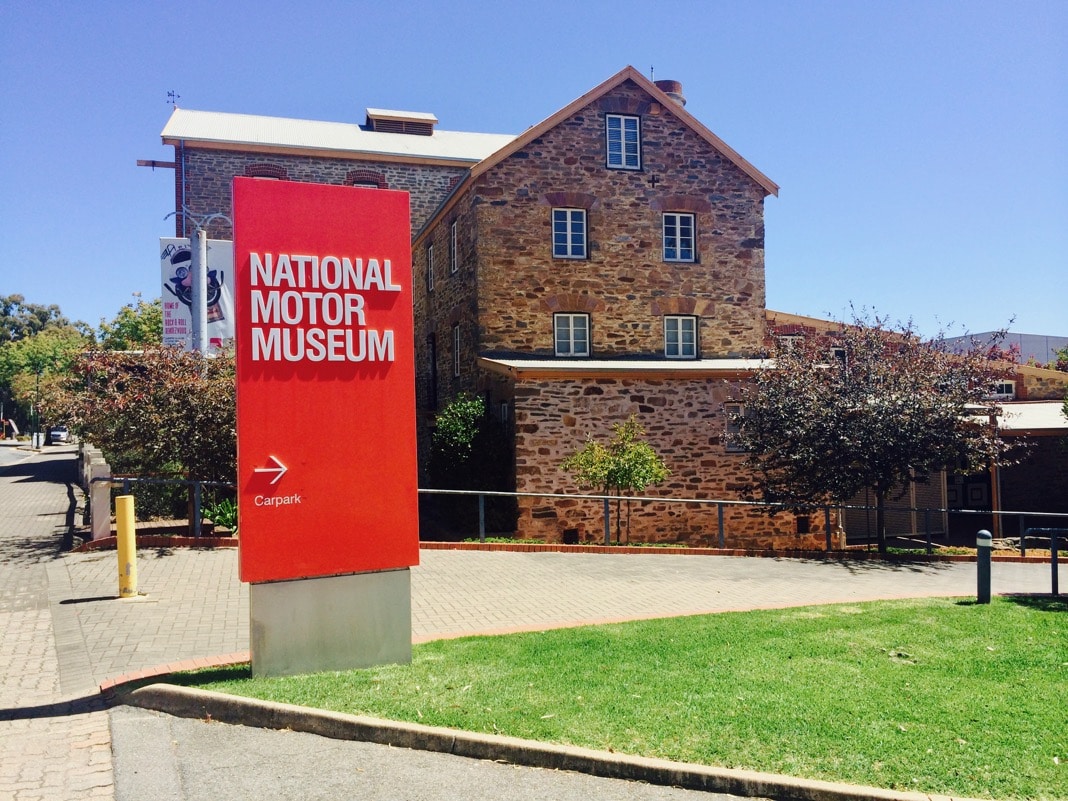 Inside the National Motor Museum, you will see a wide range of motor vehicles.
This purple Australian concept car is known as a Holden Efijy.
Interestingly, it was named the United States concept car of the year for 2007. The Australian-built 1953 Holden FJ inspired it.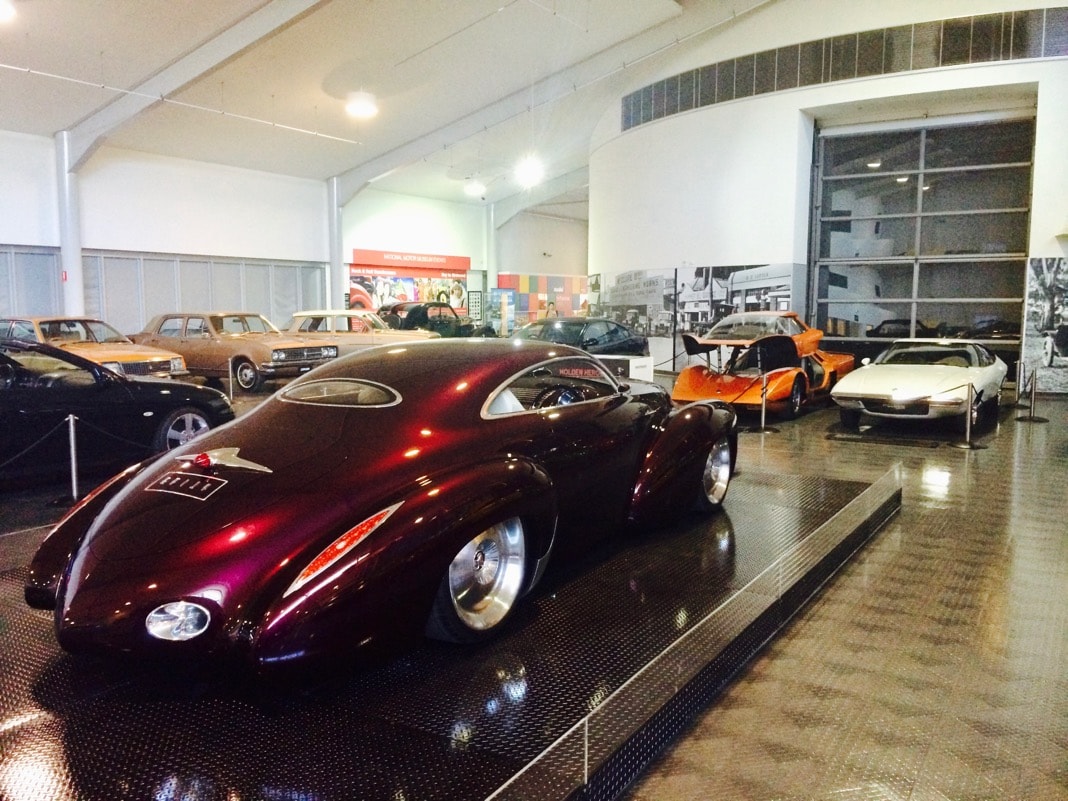 There are even vehicles with Greek mythology symbolism inside the National Motor Museum. You should check it out.
If you love your cars, you need to visit this car museum in the Adelaide Hills.
Tip: The drive to Birdwood is also the best way to drive to the Barossa Valley from Adelaide. It is very scenic and way better than other routes.
13. Stirling – Woorabinda Lake
This little lake on the outskirts of Stirling is worth a short visit.
One day when I was there, I could hear some screaming. I didn't know what was going on.
As I walked around a lake, I saw some people coming my way. A guy warned me that they had seen a black snake. One of the young girls told me not to go there because I would die. The mother bounced back with: he isn't going to die!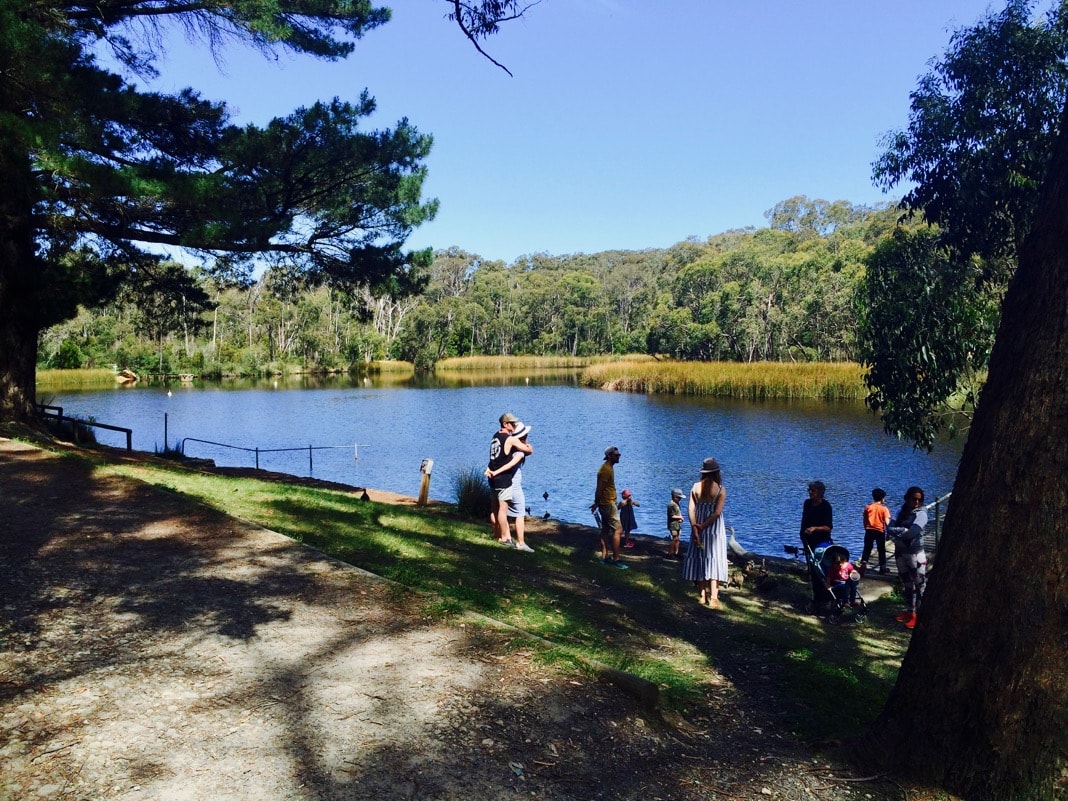 You can walk around the small lake.
Stirling is a beautiful town in the Adelaide Hills, so you may want to visit some of the shops in Stirling as well.
14. Mount Barker Summit
Mount Barker is the largest town in the Adelaide Hills.
From there, you can drive very close to the top of Mount Barker Summit, where you can get some great views of the South Australian countryside.
All you need is about 15 minutes at the top unless you bring something to eat with you. There are a couple of tables on the summit.
15. Lataringa Wetlands
These wetlands are in Mount Barker. If you'd like to visit the Lataringa Wetlands, it is worth combining with a visit to Mount Barker Summit.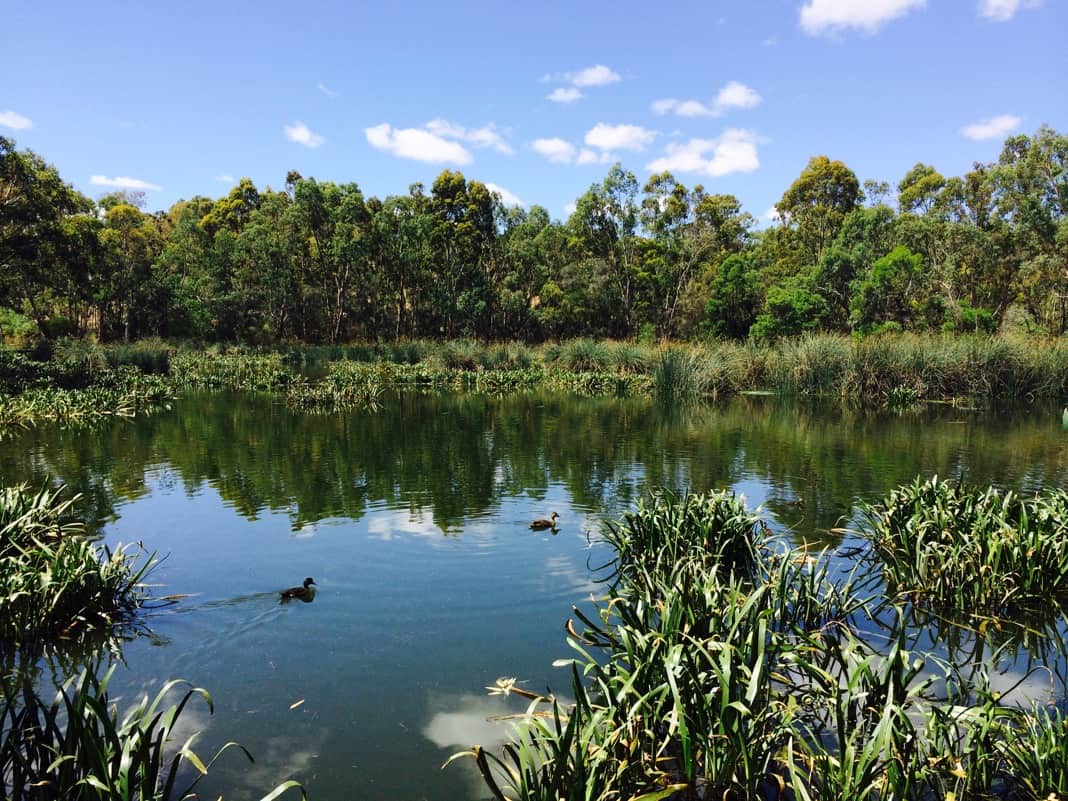 A few boardwalks take you over the water, though most of your walk around the lakes will be on dirt paths.
Give yourself about an hour to enjoy these wetlands.
16. Old Government House – Belair National Park
If you feel like scones and tea, you will enjoy a visit to Old Government House in Belair National Park.
You need to visit on the weekend though since it is only available only on certain days of the month.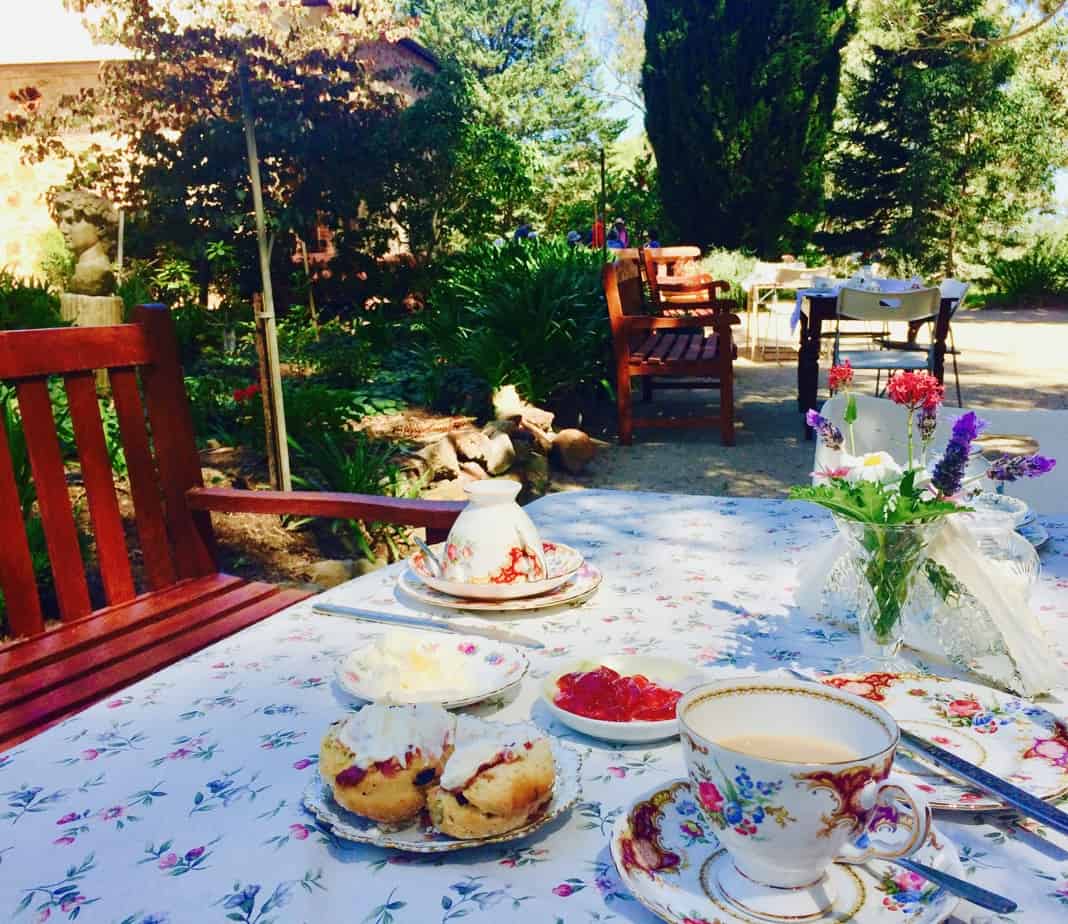 You can also go on a tour through the historic buildings on the property. I ended up seeing a bust of Apollo and other Greek influences inside the buildings.
17. Warrawong Wildlife Sanctuary
Just go. The sanctuary gives wildlife shows, and it makes for an enjoyable day out.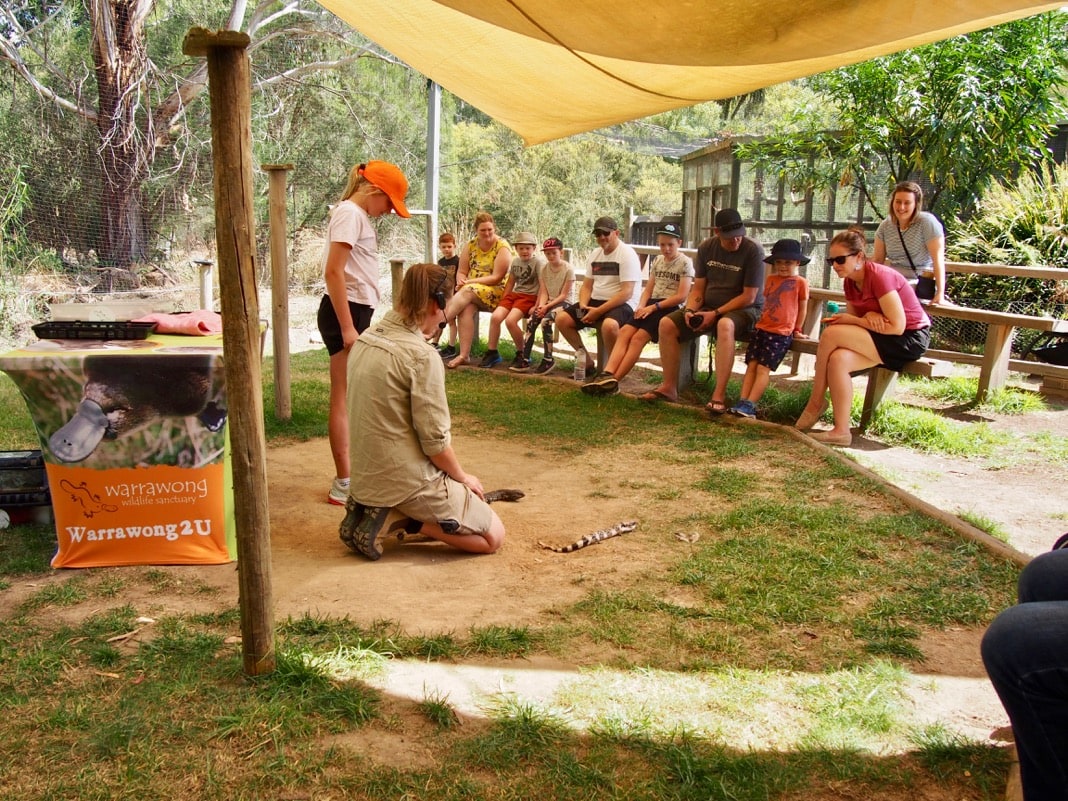 The landscape varies from bushland to lake territory. The small lakes on the property supposedly have platypus in them.
The platypus is the wildlife creature that everyone wants to see. So everyone asks the question, did you see a platypus?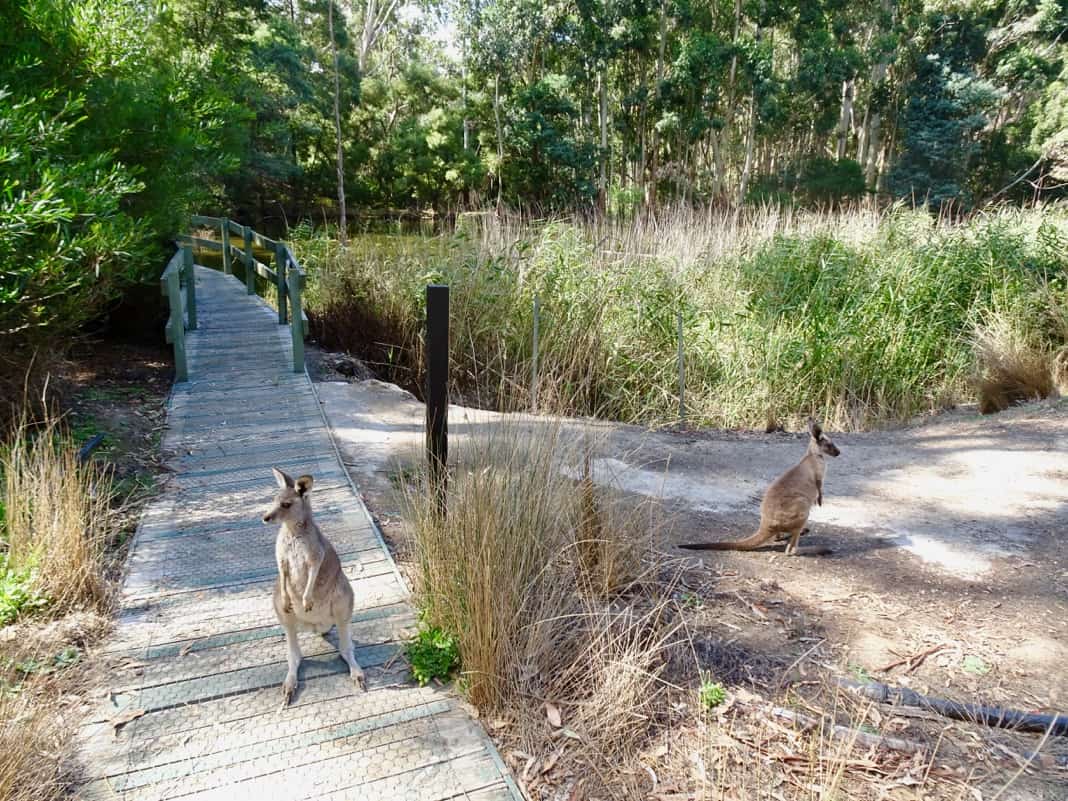 I didn't think I would enjoy this place so much, but I did.
I'll never forget that I got attacked by this goose-like creature in the wildlife park when taking photos.
18. Gorge Wildlife Park
This wildlife park is more well known. Hopefully, I'll go there one day.
19. Cleland Wildlife Park
Cleland is probably the best wildlife park in the Adelaide Hills.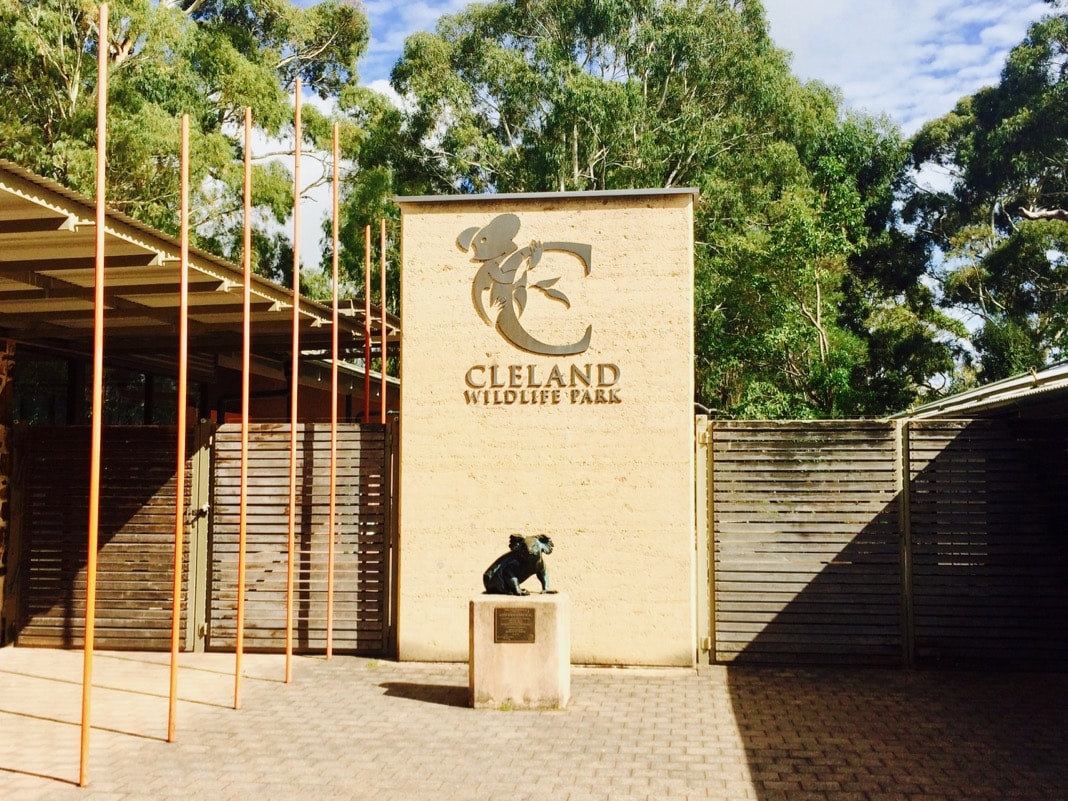 One of the biggest secrets is that you don't have to pay to see many animals. All you have to do is walk around the park. For example, here's a black wallaby I saw through the wire fence.
20. Glen Ewin Estate – Fig Picking
You have four good things to do at Glen Ewin Estate. Firstly, you can dine at the restaurant.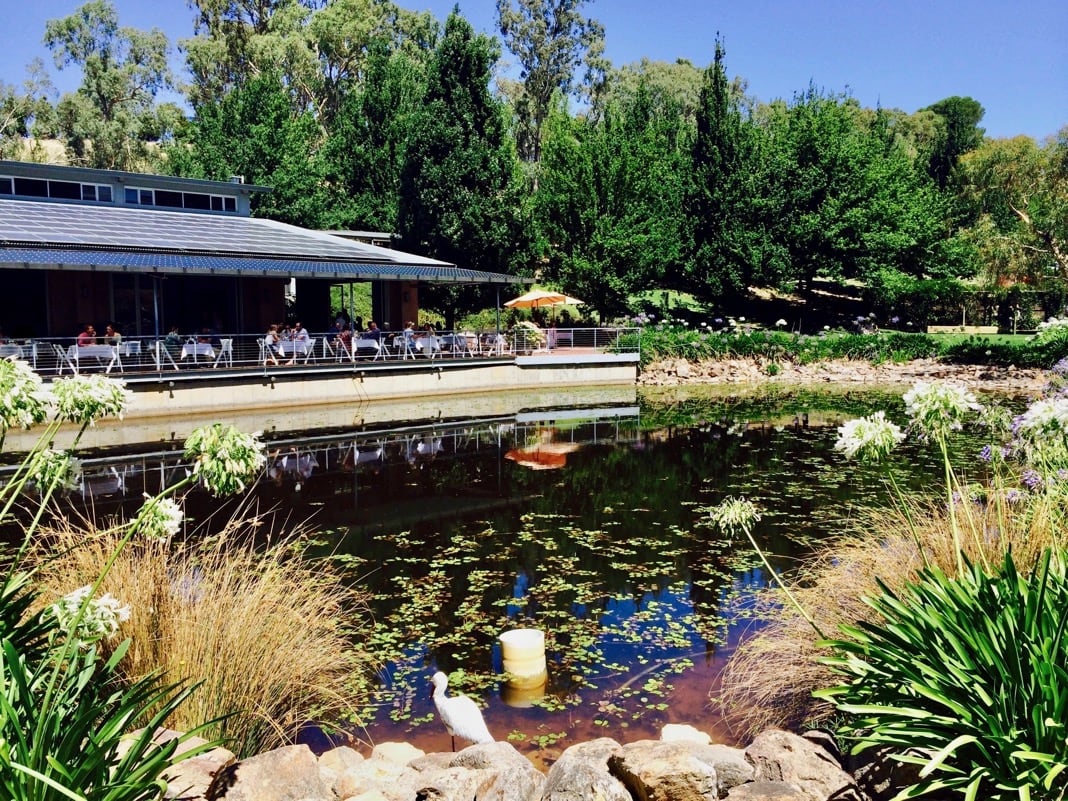 Second, you can go for a wine tasting or a fig gin tasting.
The third option is to go fig picking which starts in mid-February and goes until mid-April.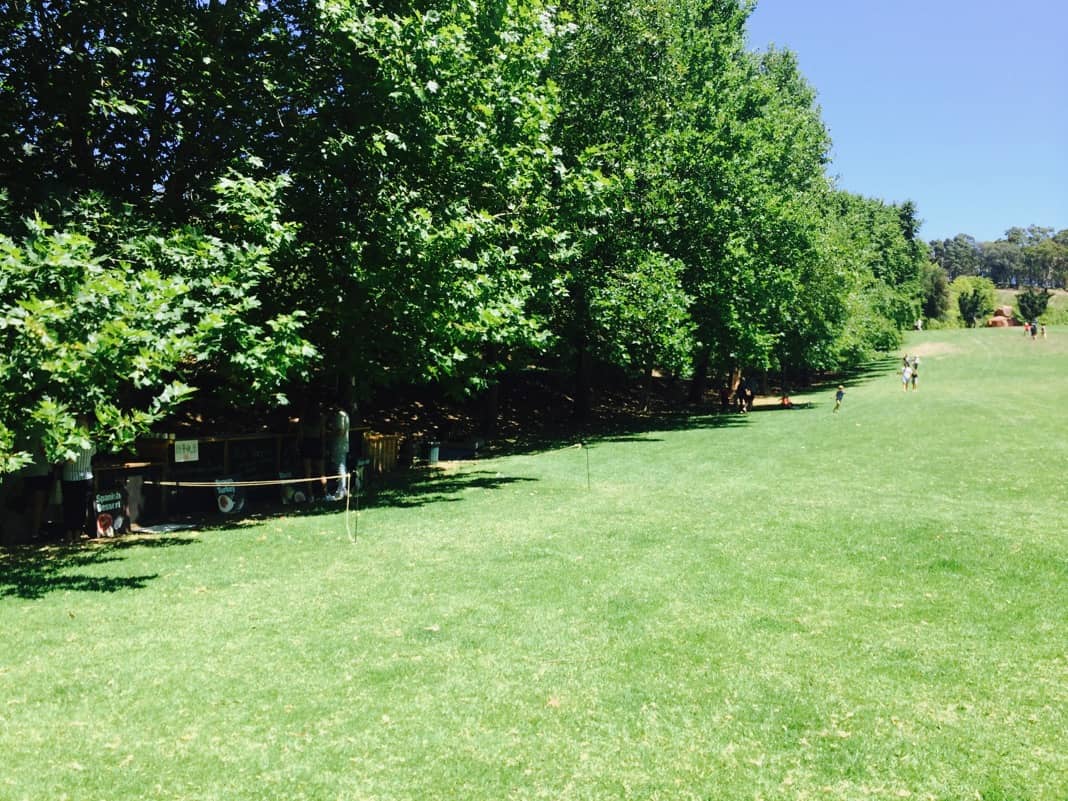 The fourth option is to visit and go for a walk around the estate. You will love it!
There you have it, twenty things to do in the Adelaide Hills this weekend.
If you're interested in Adelaide, you should check out the ten best things to do in Adelaide.
Pin it … Share it